A few years back, I spent almost nine months backpacking around Australia. The memories I made are still fresh in mind, and there are some universal things that I learned while Down Under. It is fair to say that my trip to Australia taught me valuable life skills, and not to mention life lessons too. Thanks to Australia, I boarded my first flight ever, cooked my first meals ever, did my first laundry ever, and so on. It's fair to say that I learned how to take care of myself, be open-minded, and be creative.
Australia, as gorgeous a country it may be, can also provide some serious challenges to first-time long-term travellers. It is, for example, filled with dangerous animals and extremely desolate stretches of road. But hey, that's just part of the experience.
1. National parks are where you want to be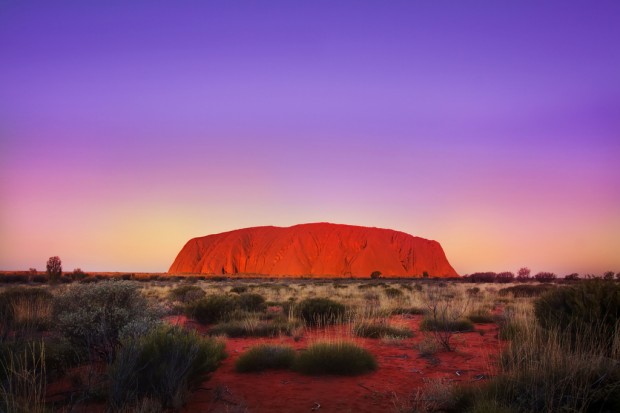 Image Credits: Chris Ford
National parks are the jewels in Australia's crown. There are hundreds of them, from world-famous Uluru-Kata Tjuta and Kakadu National Parks to Freycinet and Flinders Ranges National Parks. They encompass many types of habitat and landscape and are phenomenal places to go camping and hiking.
2. Australians are friendly people
Australians are among the friendliest people on earth, if not simply the friendliest. Connecting and interacting with locals are key ingredients of a successful and rewarding trip to Australia. Australians you meet on the streets will invite you to come along for a beer, come over for a "barbie" or join them to watch a sports game.
Also Read: 12 Ways to Save Money While Backpacking Australia
3. Drive on the left side of the road
Although this may be a given when it comes to travelling around Australia, driving on the left side of the road will require your full attention during the first couple of hours. Especially roundabouts (or rotaries) can be tricky. After a while, though, as you adapt, it becomes second nature and don't have to think about it as much.
4. Local food is the best kind of food
A vital part of travelling is immersing yourself in the local culture. And nothing allows you to do that so well as local food. When visiting Australia, make sure to browse local farmers' markets, fairs and festivals for the best local dishes. Also try to go to locally owned restaurants instead of the big chains.
5. Local SIM cards are the way to go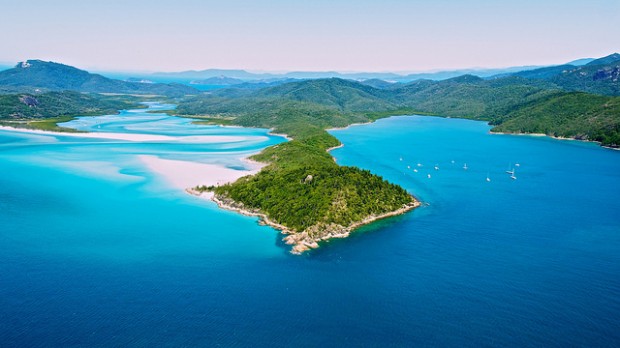 Image Credits: Richard Rydge
Connecting with people back home is something that everyone likes to do every once in a while when on the road. The cheapest way to do that is by getting a SIM card from a local operator. The pay-as-you-go plans are usually the best value for money, as you only pay when you actually text or call someone.
6. Hostels are amazing
Australian hostels are fantastic places to meet new people. They are generally occupied by young, adventure-minded and independent travellers who are always in the mood for a party, a road trip, a day on the beach or an adventure. Add to that the fact that hostels are one of the cheapest accommodation options out there, and you have a perfect place to stay while backpacking in Australia.
Also Read: 11 Reasons Why I Never Want To Stop Backpacking
7. Spend more time in every place
Slow travel allows you to take everything in better. Spending several days in one place, taking your time to explore the area on foot, instead of flying through on a one-day visit will allow you to savour that particular place and let it leave a deeper impression.
8. Tight schedules and plans are not the way to go
Solid schedules and itineraries may be the way to go for short vacations, but backpacking around Australia can only be done successfully if you leave plenty of room to change your mind. Although it's definitely a good idea to have some kind of direction, it's essential that you "go with the flow"; it's important that you do what you feel like you should be doing at any particular time or in any particular place.
Also Read: How Backpacking Will Change Your Life
9. Spontaneity is a virtue
The key to a memorable trip is leaving room for improvisation. Having and sticking to a set itinerary or schedule has the potential to completely mess up your trip if something should go wrong. Not having strict plans, however, means that everything that comes on your way will be welcome or, in case of something ill-natured, manageable. Spontaneous decisions, trips and activities will most likely also stick in your memory longer.
10. Trust yourself and trust other people
Even if it's your very first solo trip and everything is new to you, you should still be able to trust your judgment, trust your gut and trust other people. You're the only person who knows what's best for you and the only one who can make decisions for you. Doing what you think is right is exactly what's going to make you happy in the end.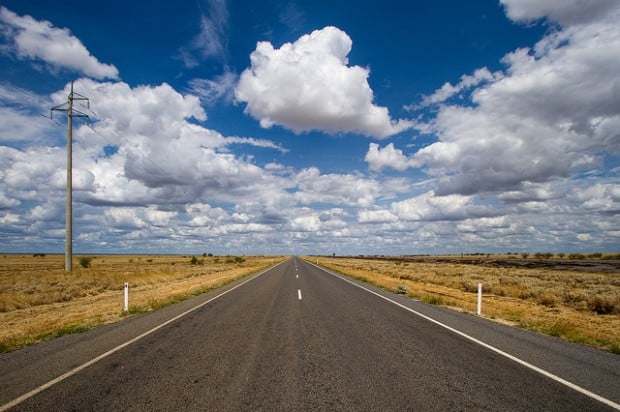 Image Credits: Marc Dalmulder

11. Adventure awaits
There's no limit to the number of adventures you can have in Australia. It's a country of vast bone-dry deserts, but also of tropical rainforests, stunning beaches and wild mountain ranges. And then there are the dangerous animals… From whitewater rafting and long-distance hikes to shark cage diving and scuba diving, Australia has plenty to offer to make your trip adventurous.
12. People are nice everywhere
What I learned on my nine-month backpacking trip in Australia was that people are nice and friendly wherever you go. The vast majority of people are simply trying to get by, have some fun and raise a family.
13. Driving on closed roads is a bad idea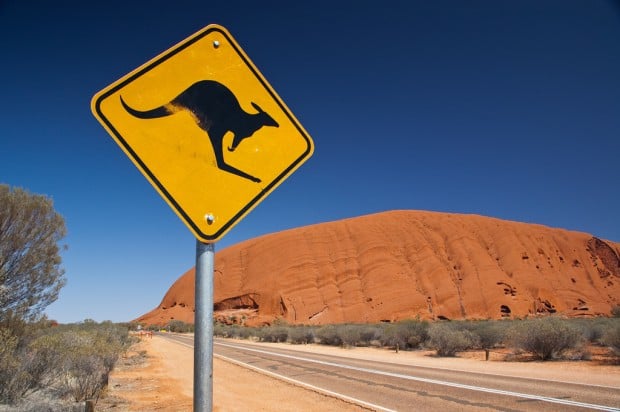 Image Credits: bluedeviation
One of my biggest mistakes was entering a road that was clearly closed off because of flooding. I decided to go anyway because it was supposed to be scenic. I got stuck in the mud and had to dig my way out Therefore, I can say out of experience that roads that are closed in Australia are, in fact, not suitable for driving.
14. Goon gives you headache but saves you money
Goon, the super-cheap boxed wine that can be bought in any Australian bottle shop, is an all-time favorite among budget travellers and backpackers. It's a huge money-saver, but the downside is – when consumed in too large quantities – the headaches in the morning after are brutal.
15. Guidebooks are both useful and useless
I always travel with a guidebook. That being said, I only use them for general travel tips, such as sights to see, weather, customs and so on. I never look at the detailed information, such as opening times and ticket prices, because those numbers tend to be outdated.