Kuching is the capital of Sarawak and the largest city on the island of Borneo. Affectionately known as Malaysia's cat city, Kuching is famed for Bornean flora and fauna, its tasty Sarawakian dishes, as well as its rich history and diverse multi-racial culture.
If you're a foodie, nature lover or culture vulture looking for a weekend getaway outside of the usual mainland destinations in Malaysia, it's time to look East. Small enough to walk around and discover hidden gems while big enough for day trips, this city will certainly keep you occupied for an entire weekend.  
Catch your flight as the weekend begins. This 3D2N itinerary will show you how to spend a weekend in Kuching: 
Day 1 Evening: Have supper by the Kuching River
Kick off your vacation by filling your stomach and preparing for the adventure that lies ahead. After all, this city is known for its delicious cuisines.
Have supper at The White Barouk, a lovely restaurant situated by the Kuching River where you can get a view of Kuching city by night. Ambience aside, the restaurant stays open until 11pm and it serves simple Sarawakian dishes that will keep those late-night hunger pangs away.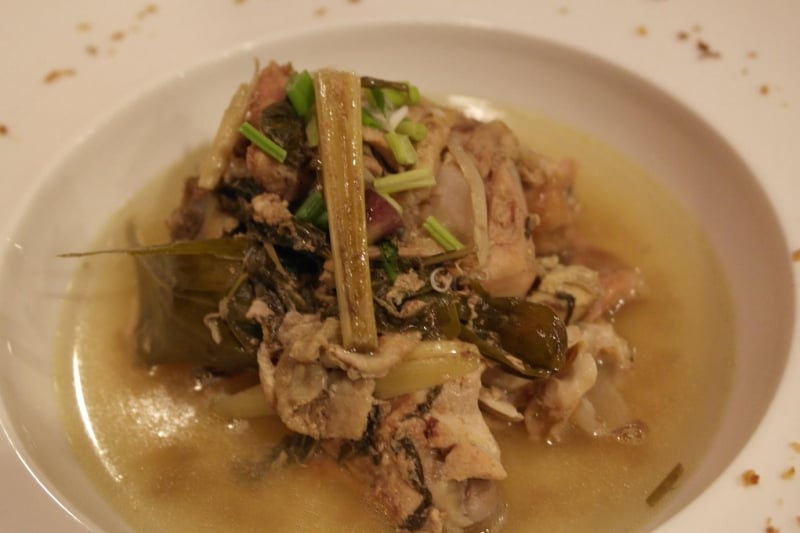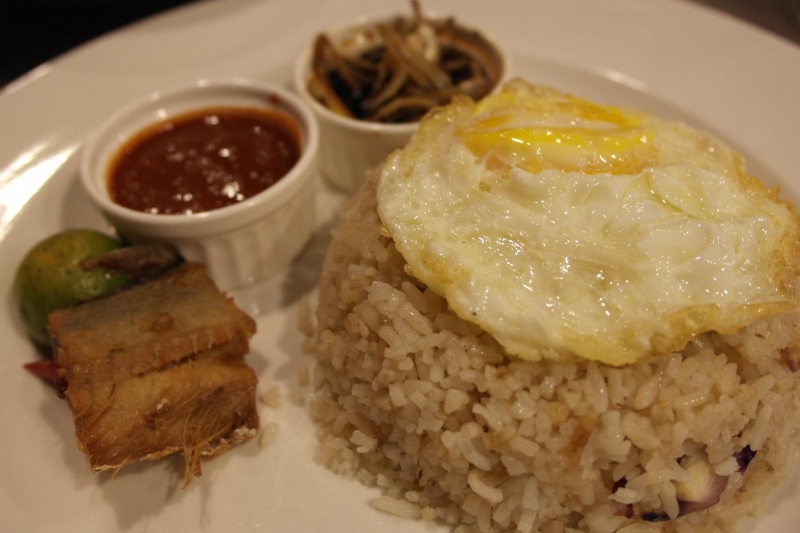 These include the Ayam Pansuh (chicken meat cooked in a bamboo, filled with water, seasonings and covered with tapioca leaves from the cassava plant) and Nasi Aruk (Sarawak fried rice), which is surprisingly healthy as it does not require the use of oil when cooking.
Day 2 Morning: Hike through Sarawak's oldest national park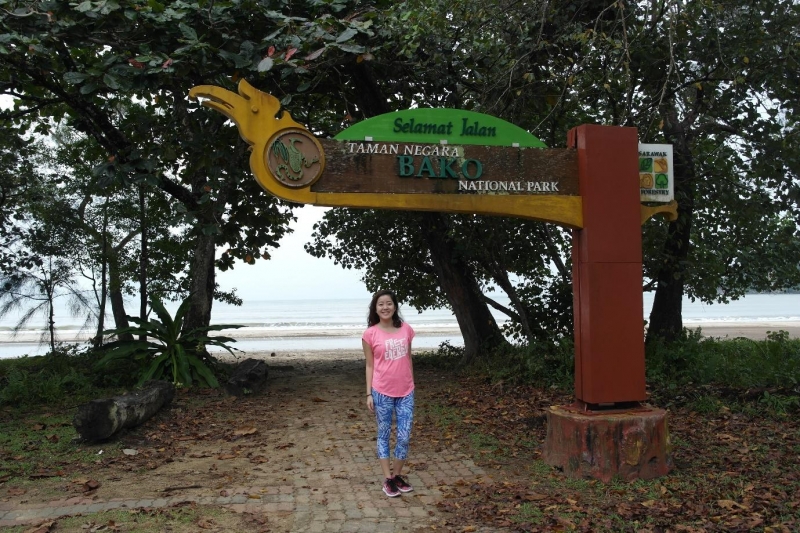 Today's programme is sure to excite nature lovers. At 8am, depart your hotel for Bako National Park, Sarawak's oldest nature reserve which spans 27.27 square kilometres. Established in 1957, this park will definitely show you the unique and endangered flora and fauna of Sarawak.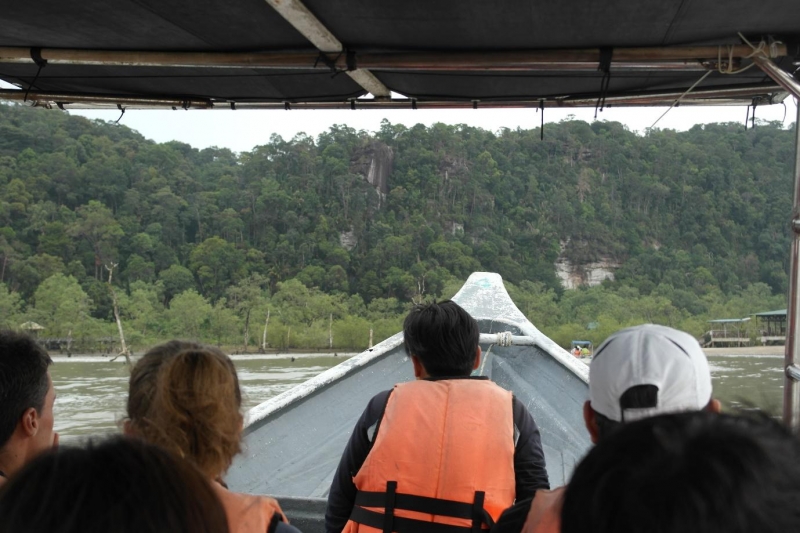 The park can only be reached by a 25-minute boat ride from the village of Kampung Bako. For those who are prone to motion sickness, take note that the waves during the monsoon season can be pretty high – reaching up to two metres, according to our tour guide.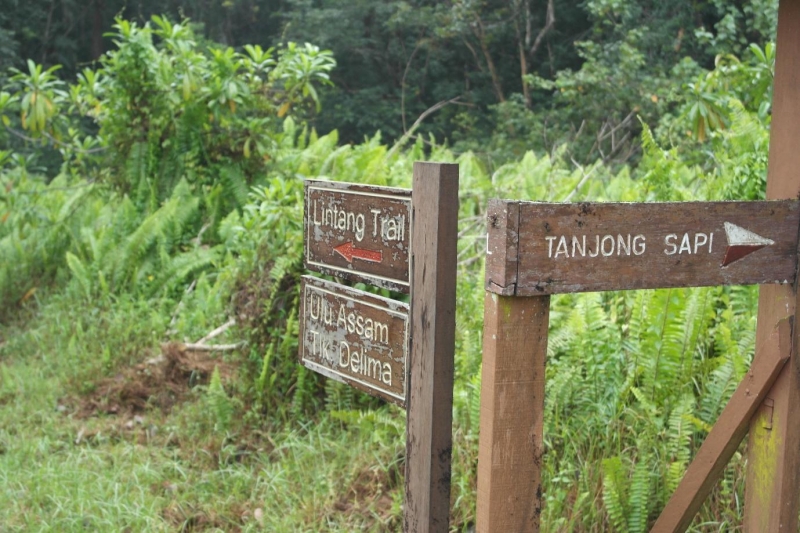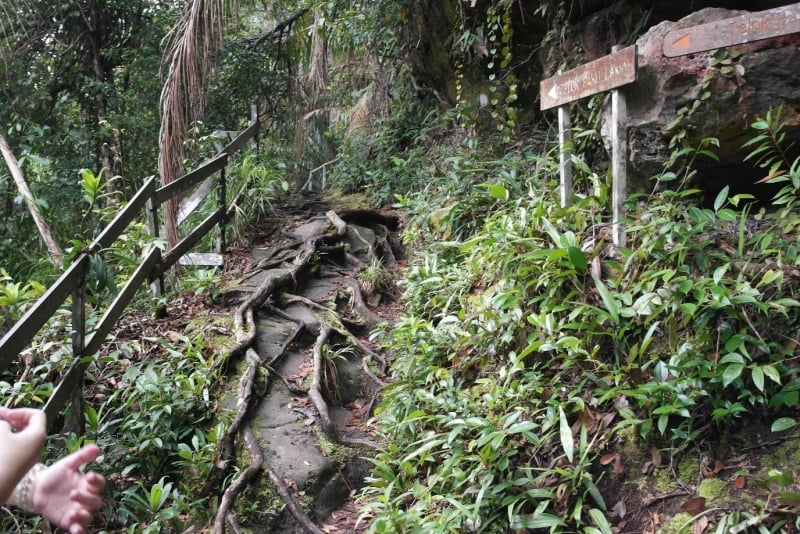 When it comes to hiking, the park offers 18 trails of varying lengths and difficulties. For example, the Lintang trail stretches 5.8 kilometres while the Tanjong Sapi trail, the shortest hike in the park, is just 0.5 kilometres long. It is important to hike safely as most trails are covered in thick roots while surrounding trees have sharp thorns. So do watch where you step and never grab onto surrounding trees. If you need to, go for the roots instead.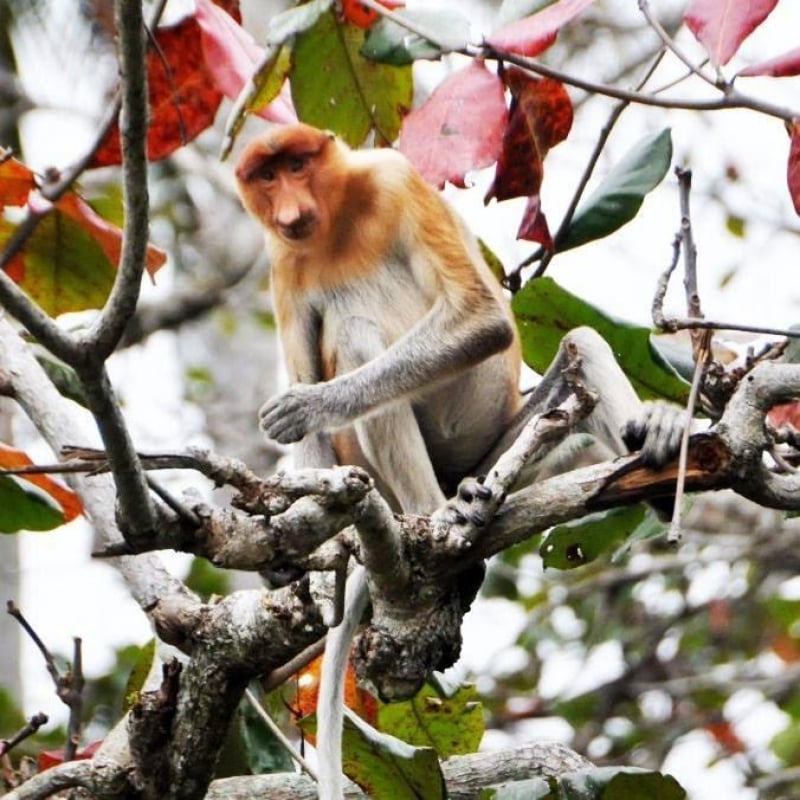 The famous proboscis monkey can be spotted fairly easily within the park. These monkeys have a prominent large nose and a golden-orange face and back which fades into grey along the limbs. Unfortunately, this species of monkey is endangered as they face habitat loss due to the logging of mangrove stands and frequent forest fires.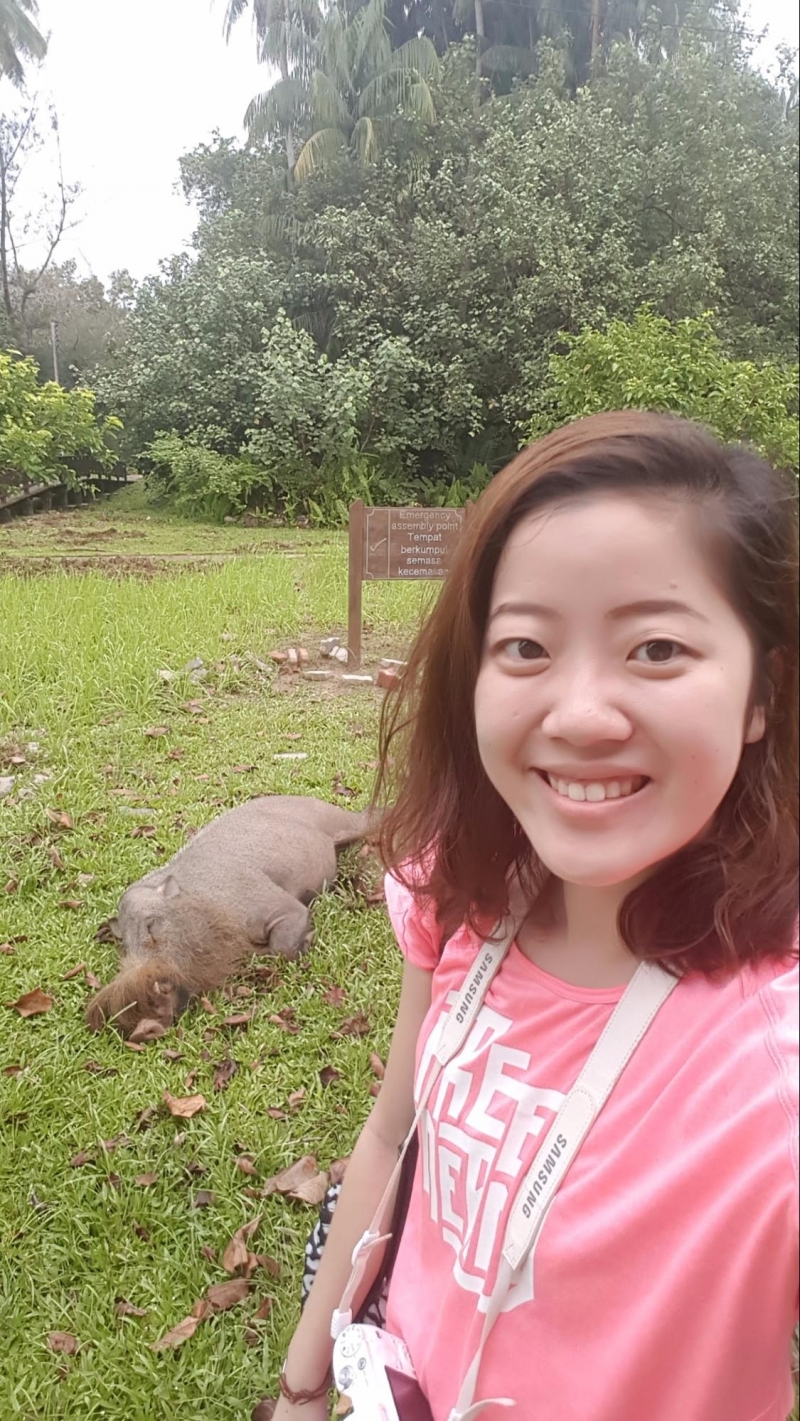 If you're lucky, you might even get the chance to snap a selfie with the Bornean bearded pig. This is the largest mammal found in the park. Unlike other wild pigs, it has prominent bristles on both sides of its snout. They're often found around the Park Office scavenging for food, wallowing in mud or simply taking a nap.
Day 2 Afternoon: Visit a Malay fishing village
After getting your lunch at the canteen of Bako National Park, take the opportunity to check out the nearby town of Muara Tebas, which was also a former Malay fishing and trading village.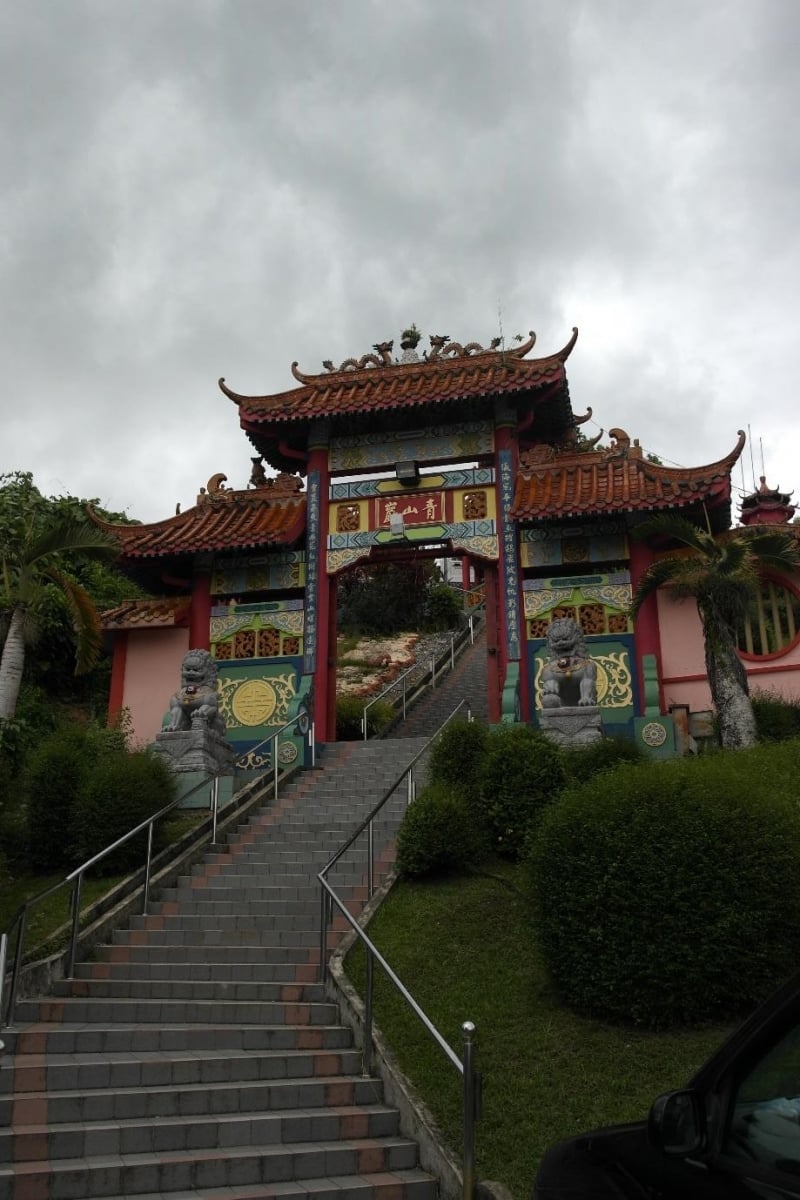 A highlight of the village is Ching San Yen temple where travellers used to pay respects to the Gods for their safe passage across the South China Sea. The temple is colourful on the outside, and after climbing the stairs, you will be treated to a bird's eye view of the village.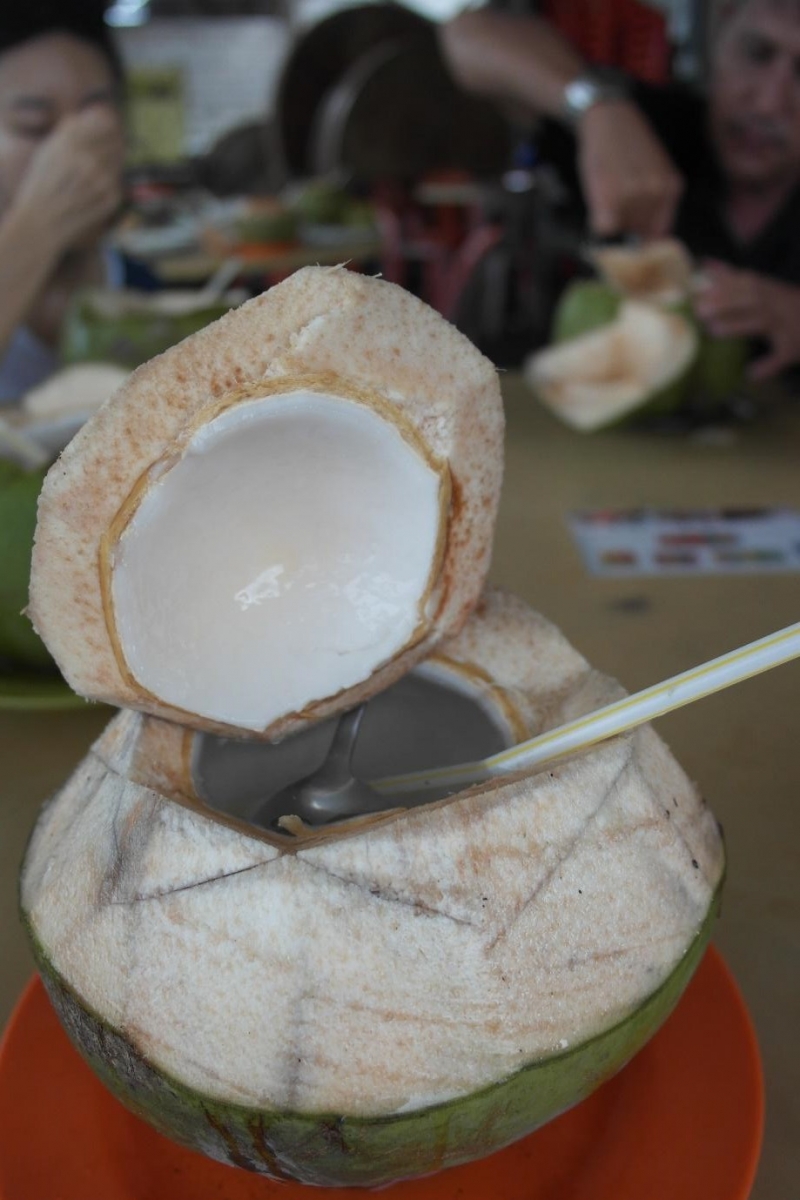 While you're in the village, don't forget to stop by roadside stores to have Sarawak coconut water. What a great way to cool down the body after a morning of hiking! The taste is absolutely refreshing and you will be thoroughly recharged for the evening.
Day 2 Evening: Savour some Orang Ulu dishes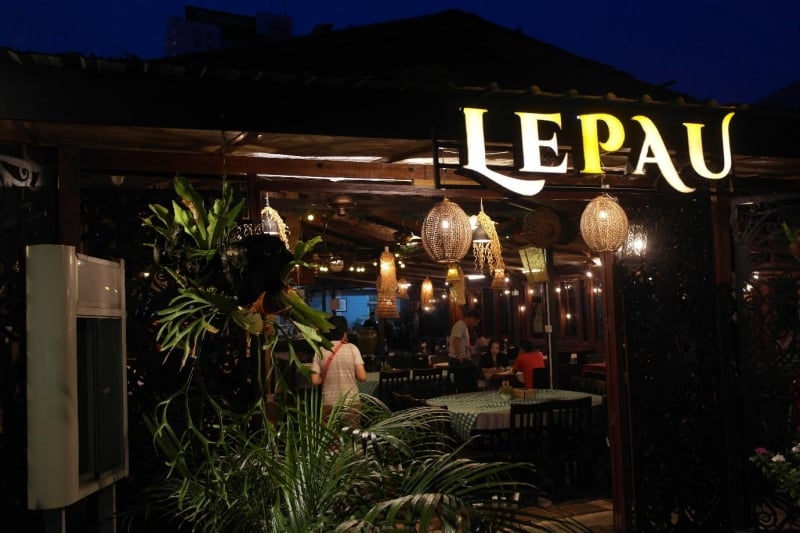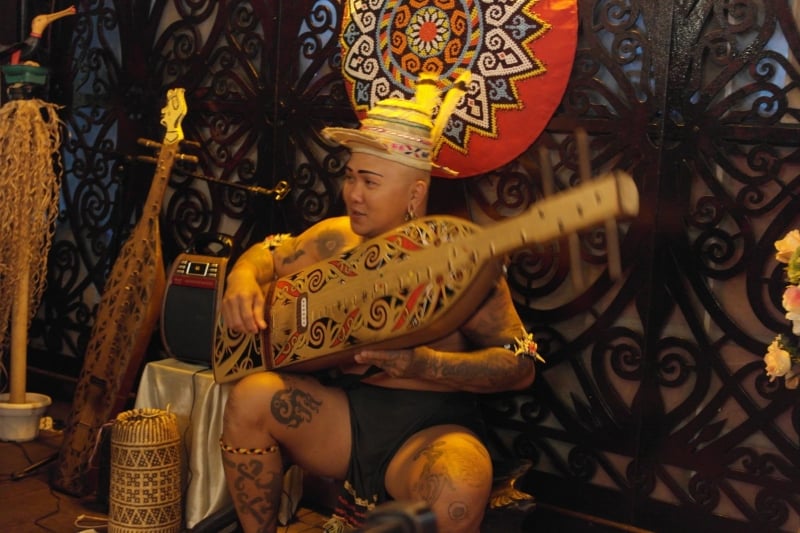 The Orang Ulu people refer to the ethnically diverse tribal groups in northeastern Sarawak. To fully immerse yourself in Sarawakian culture, it's a good idea to savour the dishes unique to this culture.
For dinner, head down to Lepau Restaurant. Designed in the style of a traditional tribal hut with Orang Ulu music and ornaments, the restaurant is also conveniently located in the heart of the city.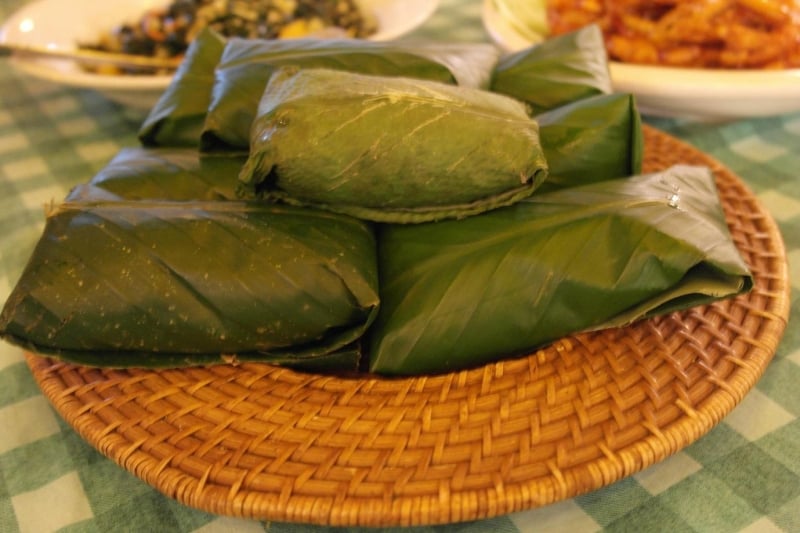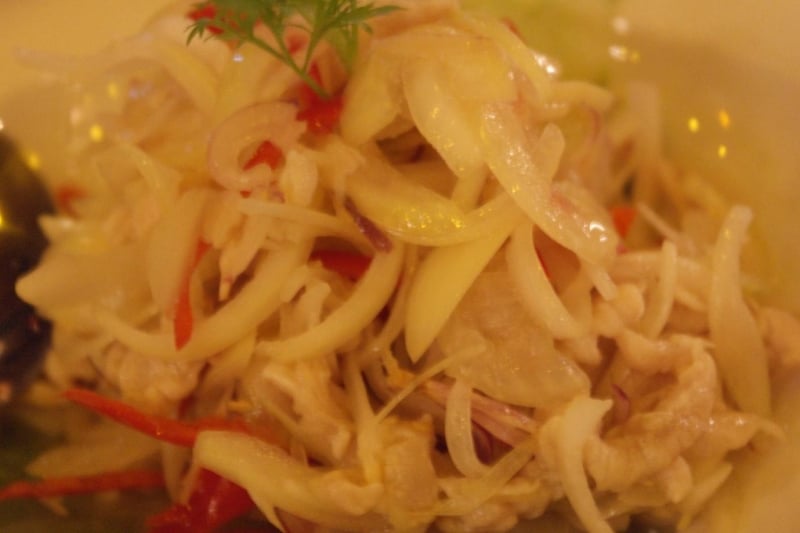 A notable dish includes the Nasi Bungkus which comes wrapped in fragrant banana leaves. Also try the Umai, a dish of sliced raw fish with a mixture of onions, chillies, salt and lime juice, traditionally eaten by fishermen.
Day 3 Morning: Chill with Orang Utans
You should never leave Sarawak without seeing this highlight: Orang Utans.
On the morning of your last day, take a 40-minute trip from Kuching city to Semenggoh Wildlife Reserve Centre. This is where wardens have trained young Orang Utans who have been orphaned or rescued from captivity. These Orang Utans are now "semi-wild" – trained with jungle survival skills, yet docile enough not to attack or fear humans. They spend most of their time roaming the forest but frequently come back to the centre for a free meal. The centre is where most visitors will gather to watch the Orang Utans.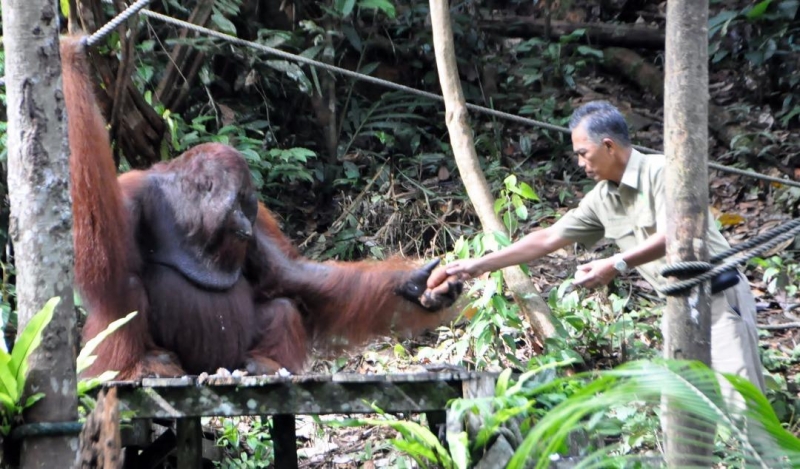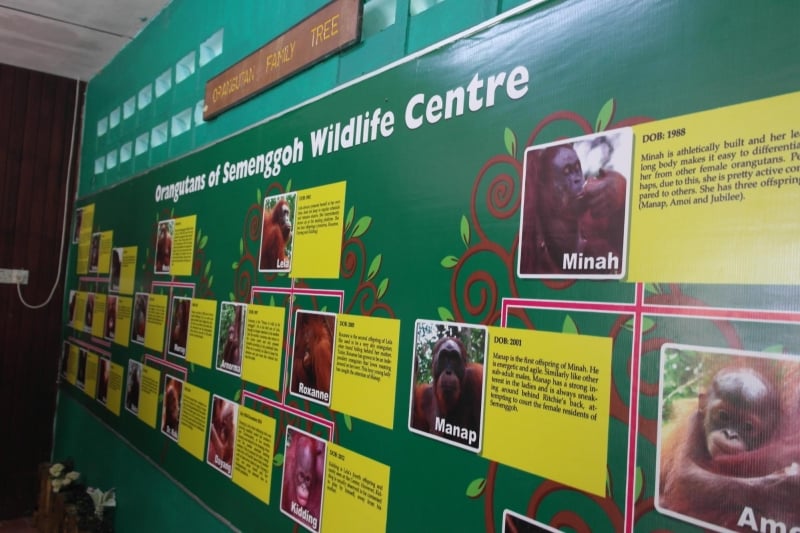 A fan of Planet of the Apes? You'll be pleased to know that these Orang Utans too, live in communities, play different roles and come with unique personalities. A chart depicted in the visitor centre highlights the organizational structure of Orang Utans with interesting snippets of their behaviour.
For example, Annuar (the Orang Utan featured in the pictures above) is one of the "top three" Alpha males. Rangers described him as a "lady killer" as he was always looking for females when he came for food. What a playboy!
Day 3 Afternoon: Shop for souvenirs and sample street food
With half a day left in Sarawak, why not spend some time getting souvenirs for your loved ones?

On your way back to the city, drop by Sin Piao to grab some foodstuff. Sin Piao is a bird's nest distributor but also sells processed food including Instant Sarawak Laksa Paste, Kuching snacks and chips, as well as pepper packed in cute cat packages.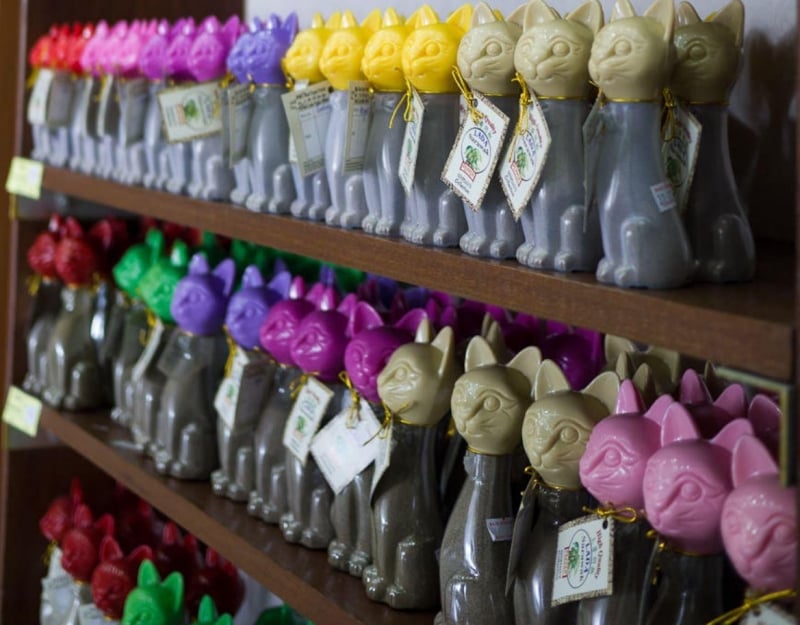 Next up, spend some time heading on a food trail tasting the street food of Sarawak. Head back to Carpenter Street, one of the food spots in Kuching which boasts a variety of seafood guaranteed to tantalise those tastebuds.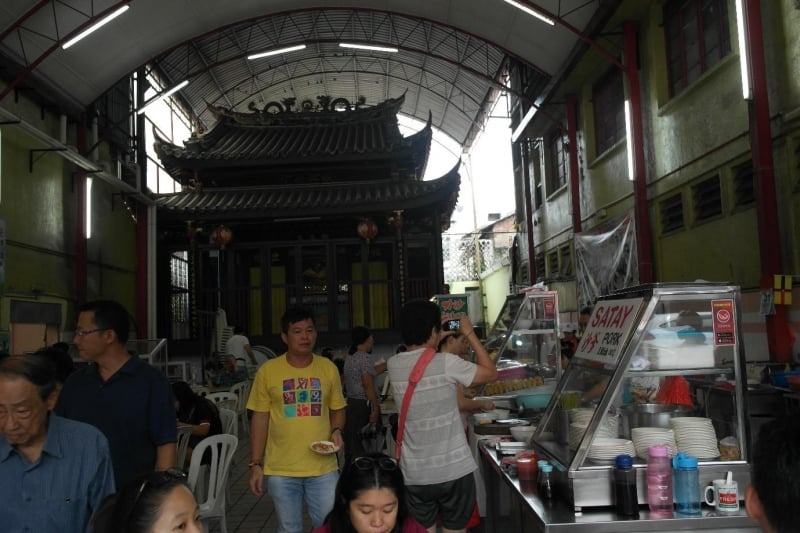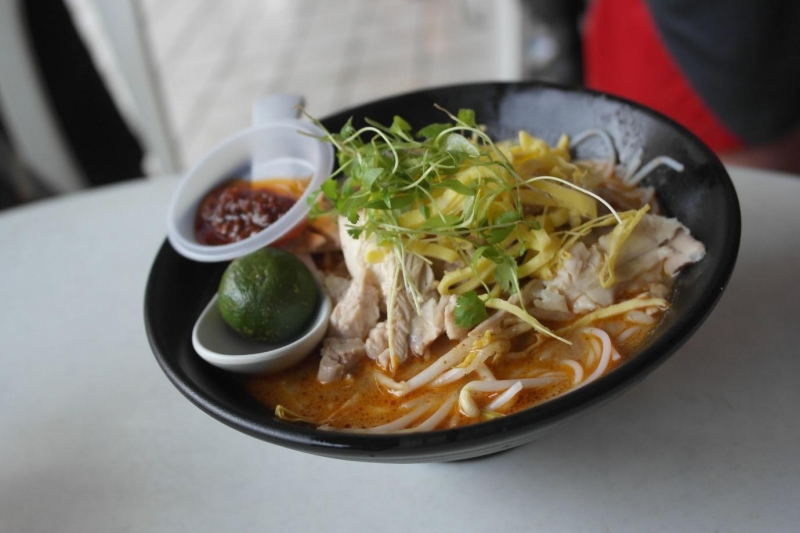 Walk down the street and you'll find Lau Ya Keng Temple where there are several street food stalls selling Pork Satay, Sarawak Laksa, Prawn Mee and Yong Tau Foo.
Day 3 Evening: Finish your trip with fresh seafood
There's no way you're leaving Kuching without tasting its succulent yet affordable seafood, unique to the waters off Borneo. Before you board your flight, head down to Top Spot, one of Kuching's top spots to savour fresh seafood.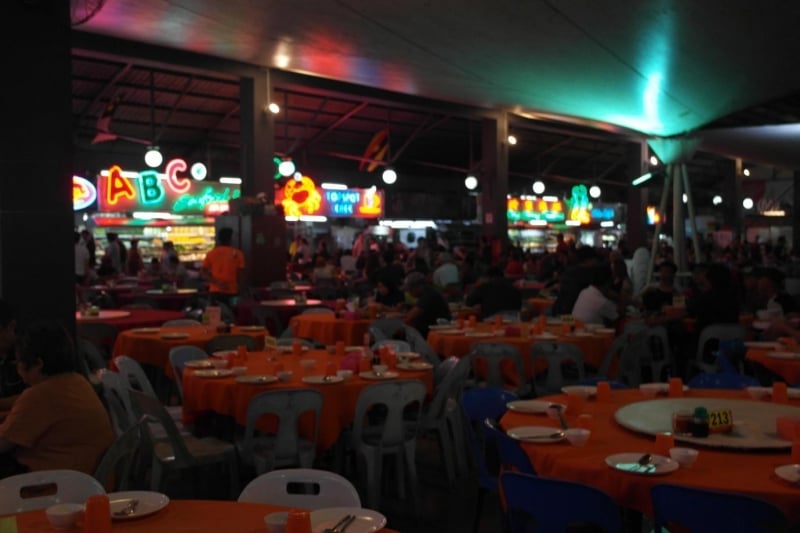 This is an open-air, partially undercover food court located on the top level of a multi-level car park. Stores here are numbered and lit with bright neon lights, and it is no doubt the Newton Circus of Kuching.  
Don't forget to include these dishes on your dinner list: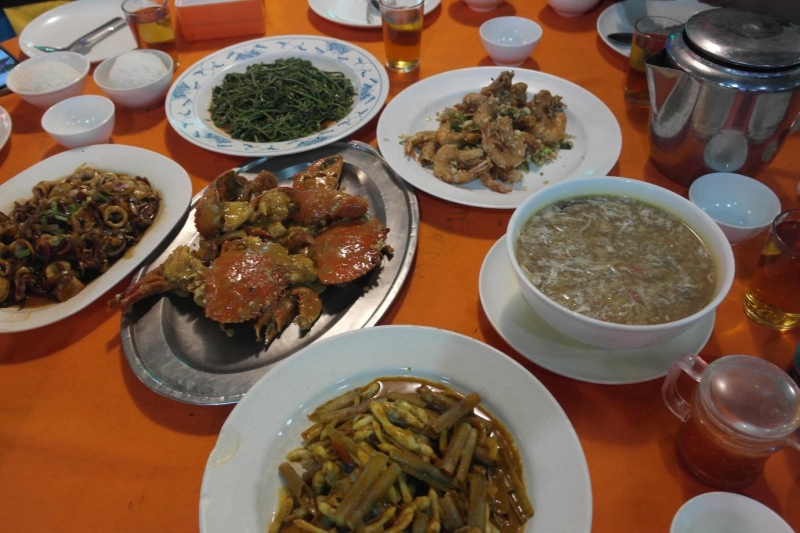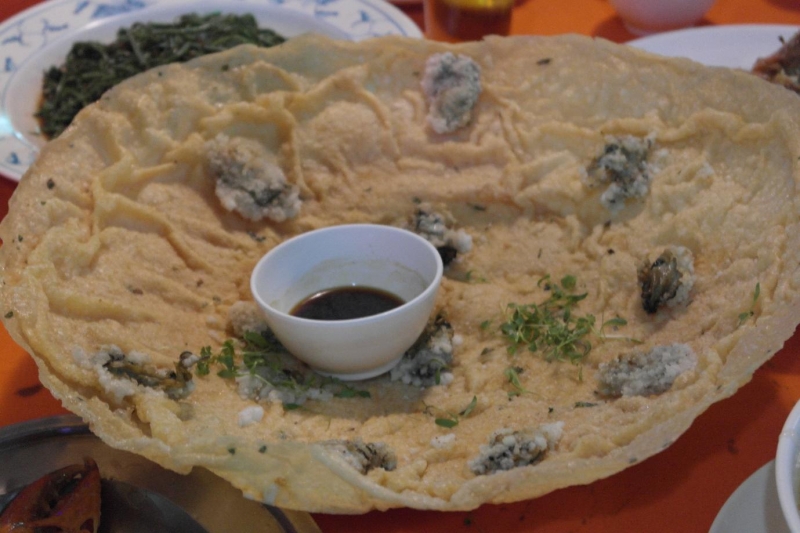 Other than the usual such as salted egg crab, shark's fin and cereal prawn, more unique dishes include the oyster pancake shaped to fit nicely in a huge bowl, Midin (jungle fern) with oyster sauce, and razor clams.
Excited for yet another location to jet off for the weekend? Time to get those tickets to Kuching.
---
A huge thank you to Scoot Airlines for flying us to Kuching on their inaugural flight, as well as Sarawak Tourism for their hospitality and the opportunity to discover this city.