A visit to Kota Bharu is incomplete without treating your taste buds to a scrumptious breakfast. The capital city of Kelantan offers various options for food lovers; more so, the people here love to have the most important meal of the day. Let's take a look at some of the most famous ones. Which one would you choose?
Also read: This is What Breakfast Looks Like in Different Parts of Asia
I want bread!
1. Roti Titab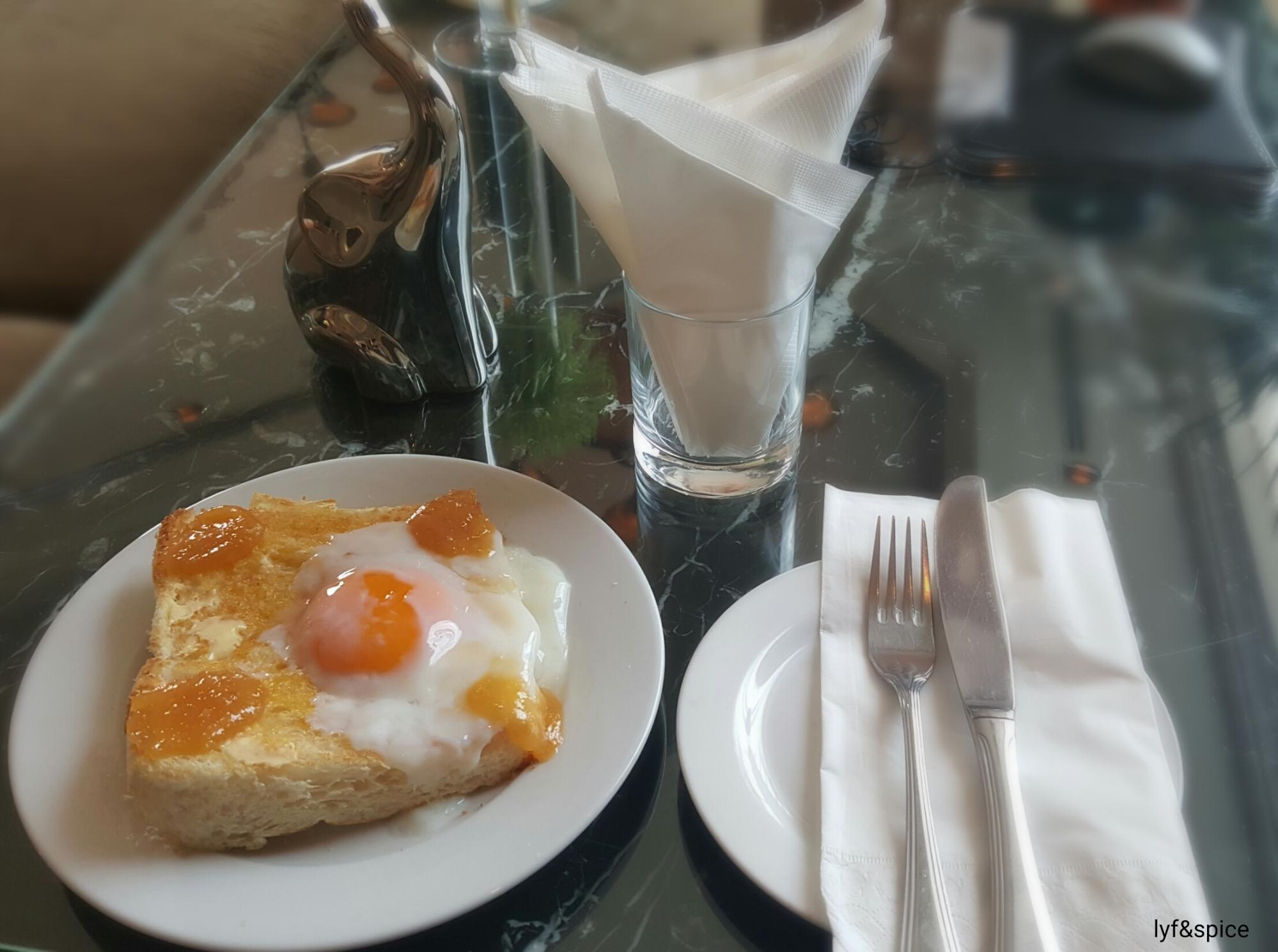 Think of this as the Malaysian version of French toast. Have it with a half-boiled egg or a dollop of kaya at the four corners of the bread. Kaya is a sweet paste made from coconut and egg.
2. Roti Bakar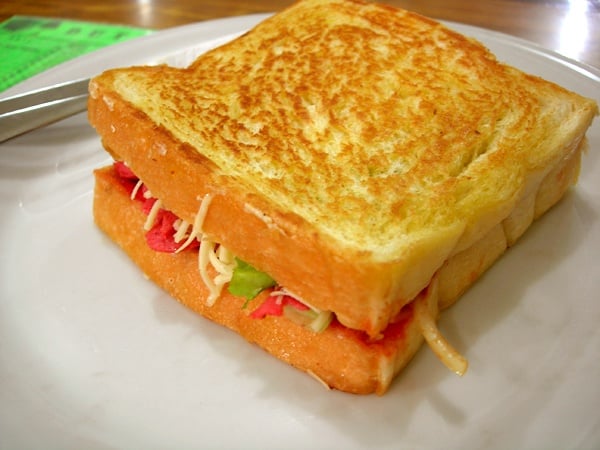 Image credit: Rizka Budiati Szkutnik
Roti Bakar refers to toasted bread. Crunchy and flaky in nature, it qualifies as grilled bread as it is prepared dry in traditional coal grills. Cheese, half-boiled eggs, chocolate and kaya are some of the accompaniments that go well with it.
3. Roti Canai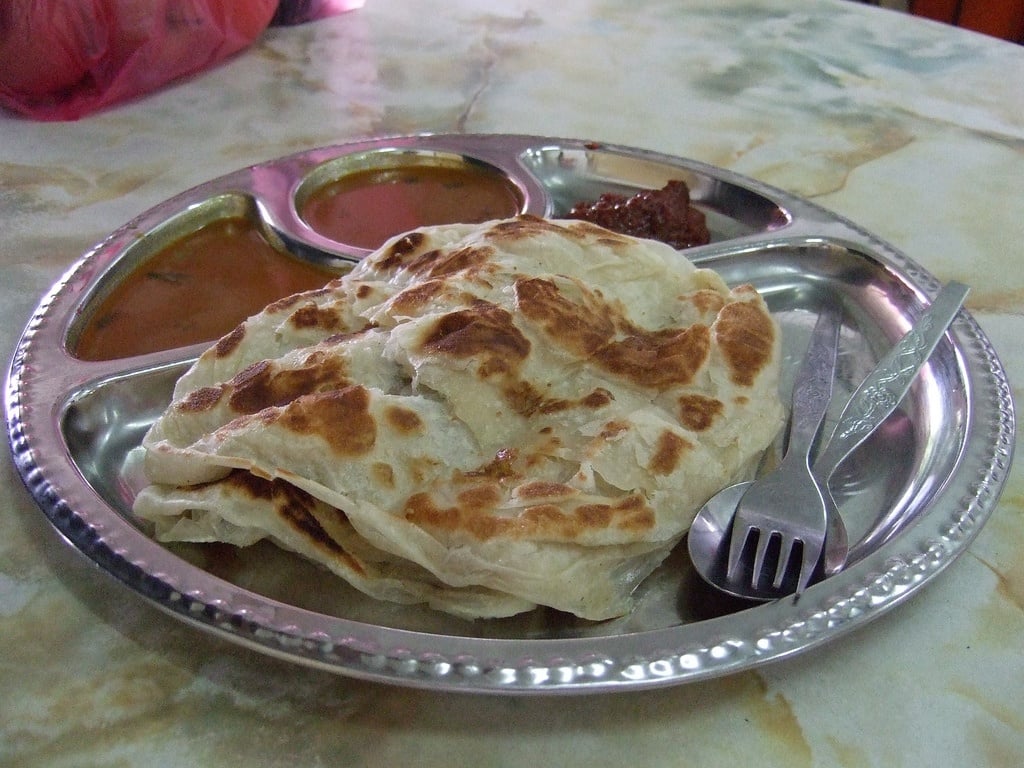 Image credit: Yun Huang Yong
A favourite of many, this can be had for breakfast or as a tea-time snack. This roti is tossed up in the air and made out of refined wheat flour. Choose what goes best with it — chicken curry, dal or chutney.
Rice anyone?
4. Nasi Dagang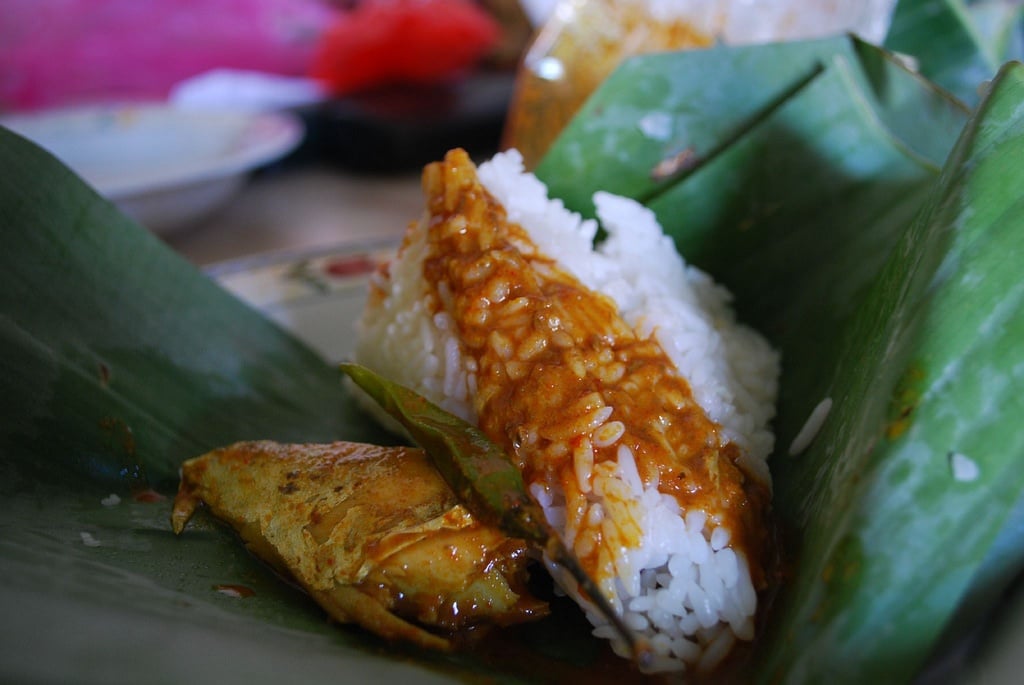 Image credit: Alpha
This yummy breakfast dish has two main components – rice and curry. The ingredients that go into making it are coconut milk, fenugreek seeds and sambal, while the side dishes include non-vegetarian curries, pickles and boiled eggs.
5. Nasi Lemak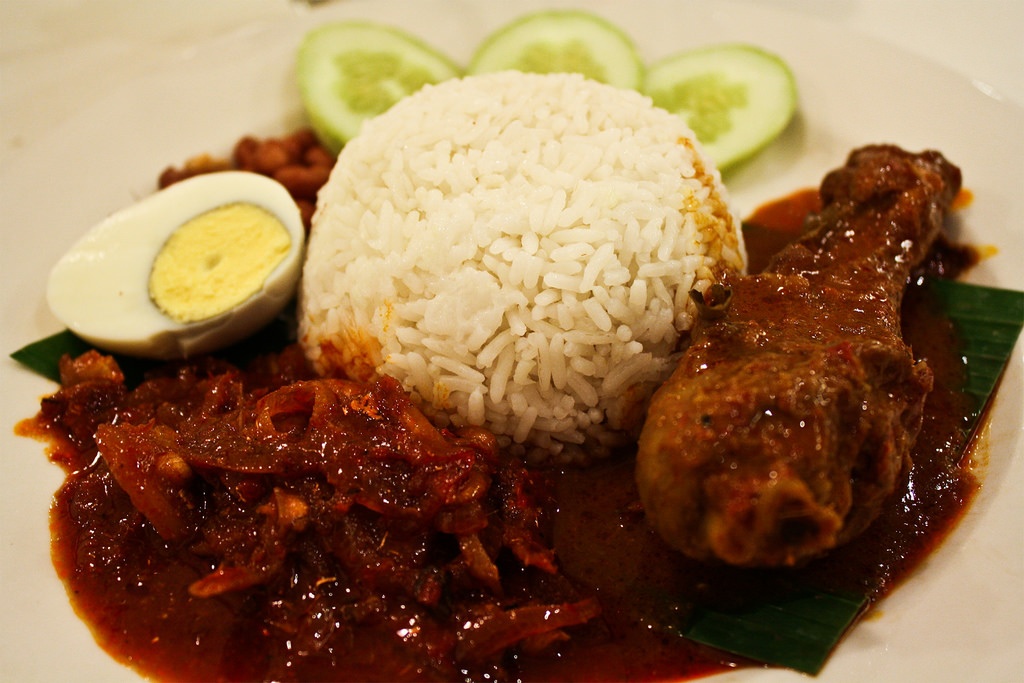 Image credit: Sham Hardy
This rather appetising meal that gets your satiety metre soaring revolves around Malaysian's favourite 'rice', eaten with fried peanuts, fish or prawn chips, prawn, lamb or fish curry, eggs and salad.
6. Nasi Lauk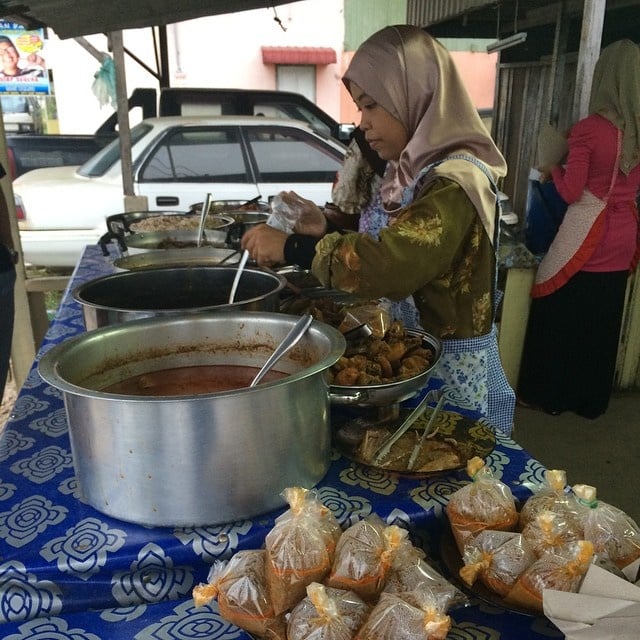 Image credit: Syed Ikhwan
If you love fish, you will have to try this dish out for breakfast. Steamed rice served with fresh fish curry is all you can ask for, for a satiating meal. A number of variations of this are available today including nasi lauk ayam.
7. Nasi Kerabu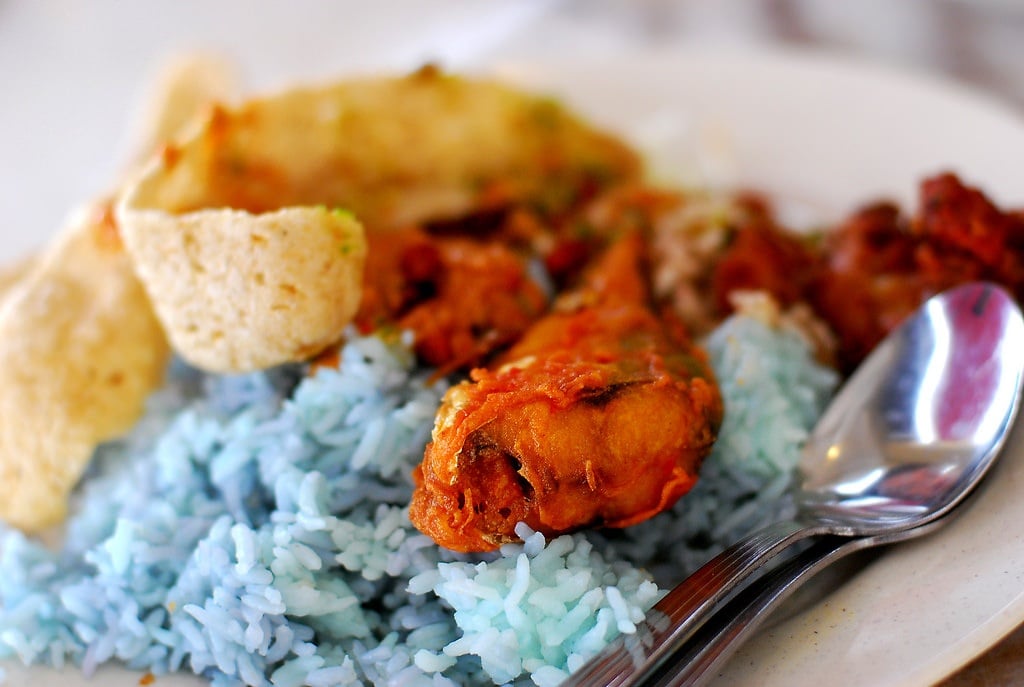 Image credit: amrufm
The most attractive dish in terms of colour! Nasi Kerabu comprises of a blue-coloured rice made from the petals of the butterfly pea flower. It is eaten dry with chicken, eggs, fish or pickles.
Also read: Kota Bharu: What Every Visitor Should Experience
Give me sweet!
8. Pulut Lepa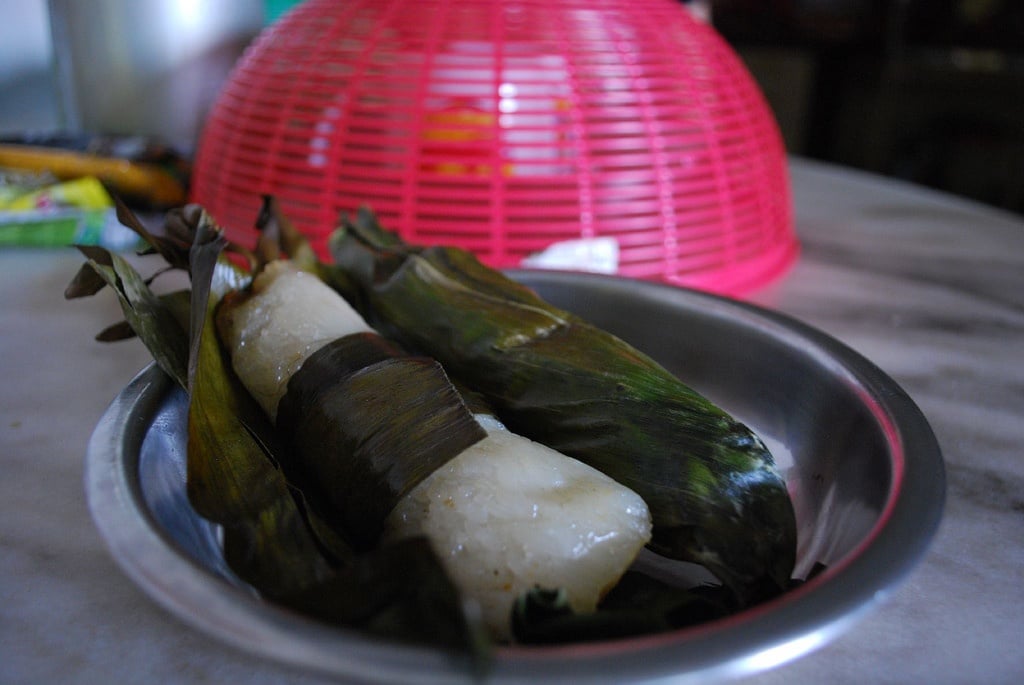 Image credit: Alpha
This is something different from the usual breakfast options. Pulut Lepa is made of glutinous sticky rice, roasted over charcoal, wrapped in palm leaves. It could contain onions, peppers and fish.
Let's drink to breakfast!
9. Milo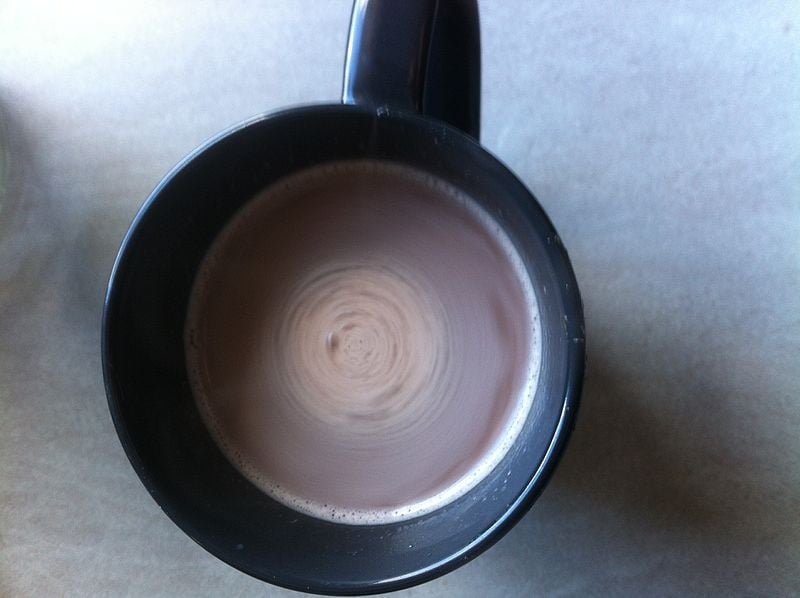 Image credit: Hughesdarren
No breakfast is complete without this essential hot beverage. Milo is a chocolate powder blended in milk, generally preferred hot over breakfast. It complements a number of dishes, especially bread.
10. Teh Tarik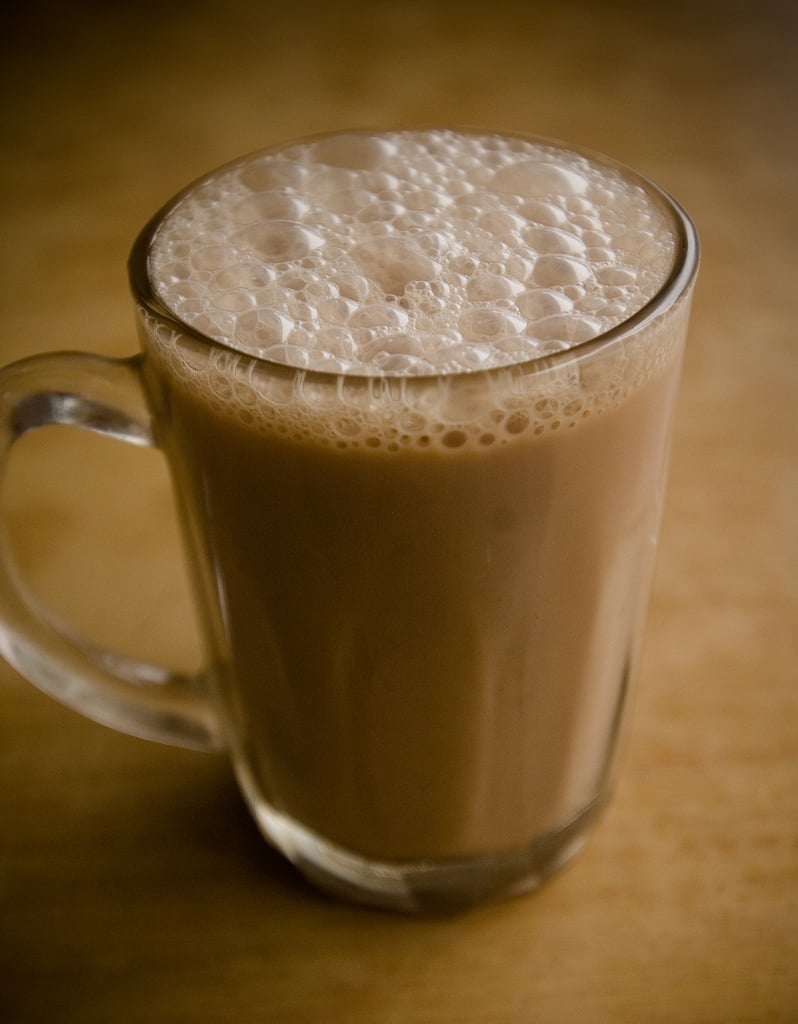 Image credit: Jonathan Lin
This form of tea is meant for those with a sweet tooth. Teh Tarik is pulled tea prepared with condensed milk. This hot pot enhances the mood and flavour of the meal quite literally.
Also read: Discover East Coast of Malaysia: Food of Kelantan and Terengganu that You Must Try
So, what's your favourite of all?