A ryokan is a traditional boarding house, or inn, in Japan. This type of accommodation is thought to have developed from the hatagos (inns) of yesteryear, where people opened up rooms in their private homes for travellers.
Major features of a ryokan generally include communal bathing facilities and the provision of at least a couple of meals. Simultaneously homey and luxurious, today's modern ryokans allow guests to step back in time while feeling special and without foregoing any creature comforts. Indeed, ryokans today are among the most blissful accommodations that you could opt for when travelling around Japan.  
As traditional as ryokans are, you'd be surprised to find that they can be easily booked online. On Hotelscombined, they even have the option for you to refine your search to ryokans only in your intended Japanese destination, making your hunt for a ryokan stay hassle-free.
What are the rooms like?
Rooms in a ryokan are usually fairly minimalist, but with everything that you need for a comfortable stay. Guests typically sleep on soft, roll-away futons on traditional tatami mats. There is usually a seating area, with a low table and floor seating, and most ryokans provide space for storing your possessions, for example a wardrobe, shelves, hooks, or draws.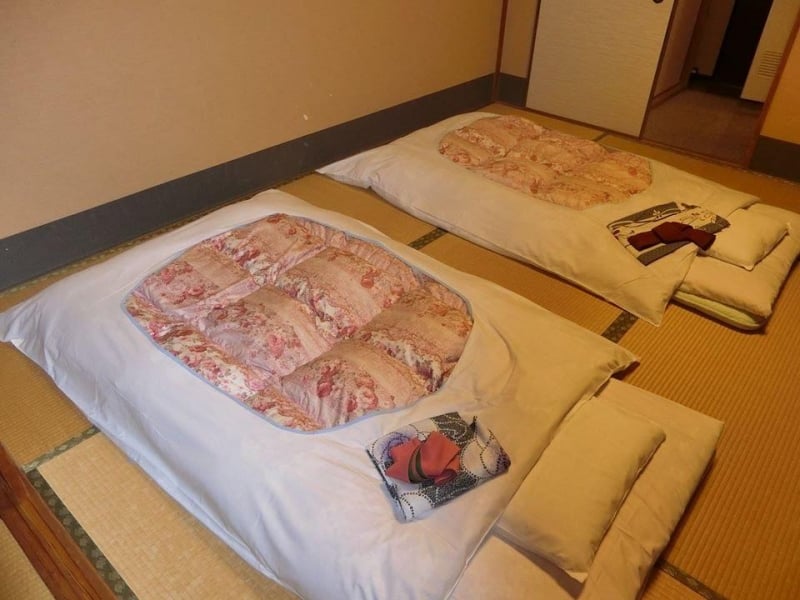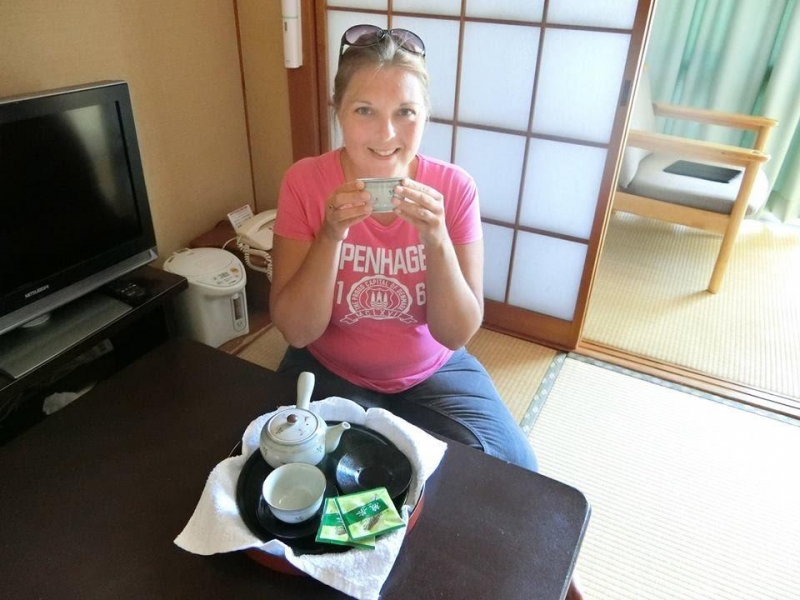 Ryokans can be pretty basic with furnishings and décor. I stayed in a ryokan in Kyoto, for example, and the room had a balcony, a seating area with a table and chairs that was separated from the main sleeping area by sliding paper screens, a further seating area within the bedroom, a TV, a fridge, and free Wi-Fi. A tea set was provided, along with a kettle. The room was en-suite, with a shower over the small bathtub and a high-tech toilet.  
Partly because of the flooring and partly because of the customs, guests should take their shoes off before entering a room in a ryokan; indoor slippers are provided for comfort.  
What's the etiquette for bathing?
Many ryokans have onsen, or communal hot spring baths. These are segregated by gender, most commonly with separate facilities for men and women. You might sometimes also find that a property has just the one bath house, but with different timings for the different genders.
While some ryokan rooms have a private bathroom, and thus meaning the onsen is for relaxation and to try something different, you'll also come across accommodations where the shared facilities are the only bathing options available. Do check beforehand, particularly if you are shy!
It is customary for people to bathe naked in the warm waters. You should shower and wash your hair before entering the first bath. There are usually several baths with different temperatures. Soak in the coolest bath and move to the next hottest, taking time for your body to gradually adjust to the temperature increases. When you have soaked for long enough, shower again and slip into a loose-fitting yukata, or traditional robe. It's normal in most ryokans for guests to wander about freely wearing the robes.   
What meals can I expect?
Typically, dinner is provided on the night of arrival along with breakfast the following morning. Some ryokans serve meals in the guest room, while others have a dining area. You'll sit on floor chairs or cushions at a low table to dine.
It's normal for meals to be substantial full-course affairs, with a number of artfully presented and tasty dishes to relish. As Japanese cuisine is heavily weighted towards fish and seafood, do be sure to check in advance of booking if particular dietary requirements can be catered for. (I am vegetarian and there was no problem for suitable meals to be prepared.)
Where are the best ryokans in Japan?
Ryokans can be found throughout Japan, though some of the finest and most authentic accommodations can be found in historic cities. You'll also find splendid places to stay in remote mountain areas. Traditionally, ryokans were particularly abundant along the bustling Tokaido route, which connected the current capital of Tokyo and the old imperial city of Kyoto. Some ryokans have been family-run affairs for many years.
Kyoto is especially well known for its beautiful ryokans, with the traditional accommodations beautifully complementing the historic surroundings. Hokkaido, Hakone, Kinosaki, Tokyo, Tsumago, Takayama, and Honshu are a few other places where you'll find superb traditional accommodations.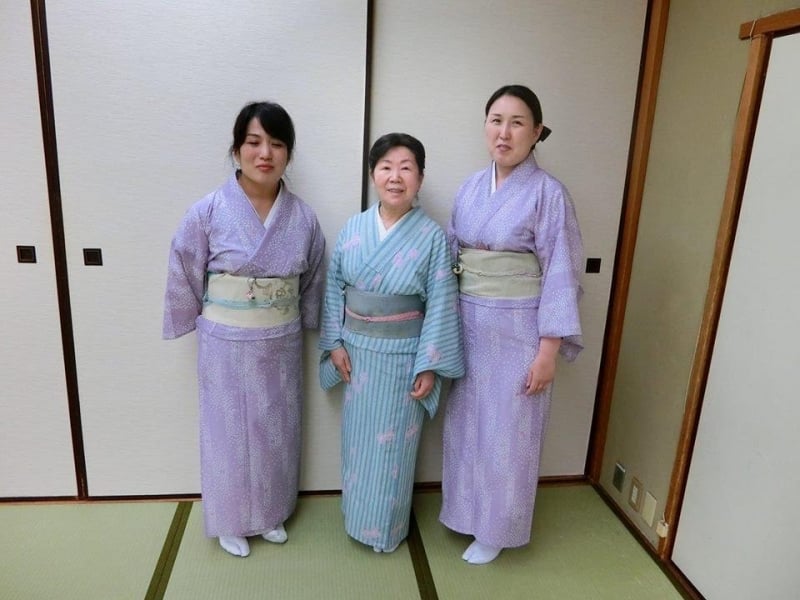 A stay in a ryokan will undoubtedly cost more than a guest house or budget hotel, but it really is worth splashing out and treating yourself for a couple of nights.