Whether you consider yourself a "Pokemon trainer" or just someone who's absolutely obsessed with Pikachu, you'll definitely want to hop on Skymark's new and low-cost Pikachu jet. Skymark, one of Japan's budget airlines, collaborated with The Pokemon Center to create Pikachu Jet BC in the promotion of Okinawa's tourism. This is the first Pikachu jet since 2016. 
What to know about the Pikachu Jet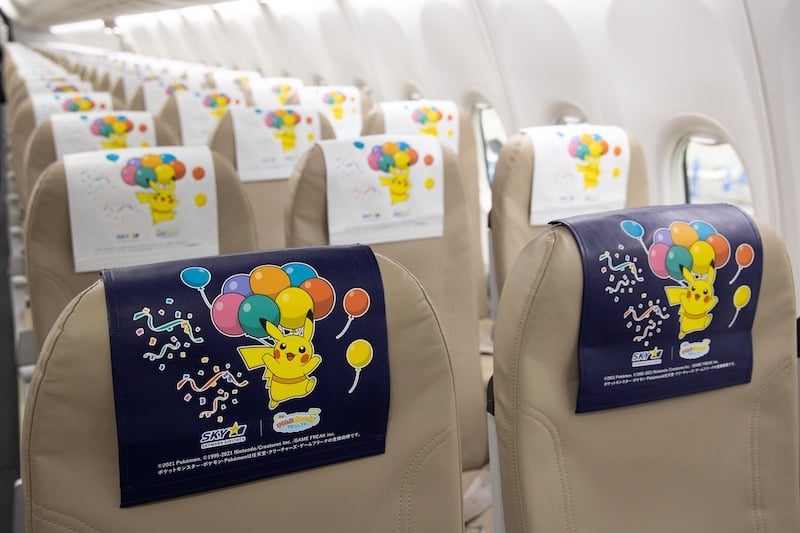 On 21 June 2021, the first Pikachu flight left Haneda Airport towards Okinawa prefecture, a destination in Japan known for its tropical vibe; more importantly, it's the only place in the world where Pokemon Go players can catch a special Pikachu wearing a Kariyushi shirt for a limited time!
Also read: New Pokemon-Themed 7-Eleven in Taiwan A Gamer's Paradise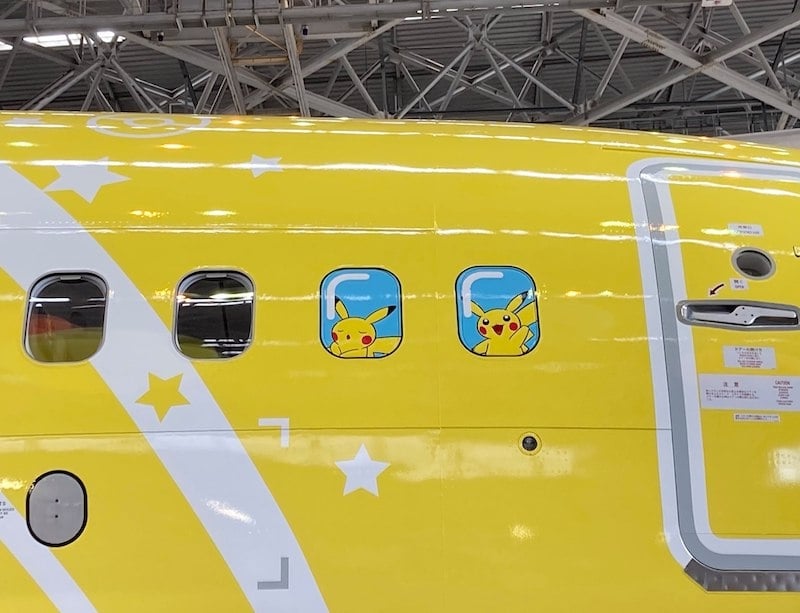 The plane's exterior already makes us giddy about riding the Pikachu jet. It portrays flying Pikachus being lifted up by balloons, making it seem like Pikachu's having the time of his life floating in the air. There are many more Pikachu details to discover; passengers will find Pikachu peeking out the windows, on the headrests, pamphlets, cups, and other amenities. 
In fact, if you book the Pikachu jet from different locations in Japan to travel to Okinawa, you'll see the yellow furry pocket monster greeting you at the check-in kiosks, tickets, and baggage tags. Clearly, they plan to win travellers over with cuteness overload! 
See the video below for a quick tour:
This new Pikachu jet is part of the Pokemon Company's "Flying Pikachu Project," which seeks to boost the already flourishing lineup of Pokemon-themed transportations in Okinawa. The prefecture's monorail and multiple buses already boast Pikachu-themed designs. It also has four districts where commuters can spot 12 Pokemon-themed manholes. All this so that Japan can lure tourists to their most tropical prefecture. But hey, we're not complaining.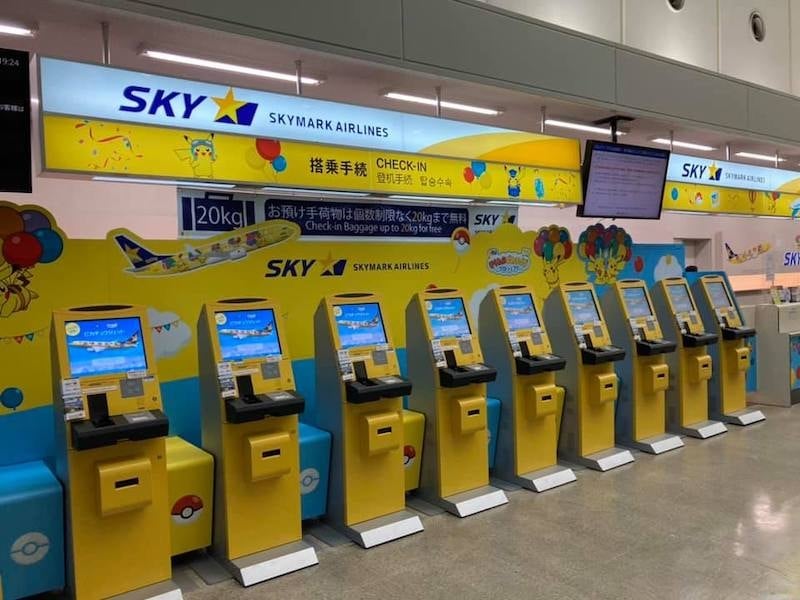 Also read: Here's How You Can Get Japanese Candy and Kawaii Merch Every Month!
Once Japan's borders open, fly with Pikachu and let him take you thousands of feet high in the sky. Don't you hear him calling you with a "Pika-pi!" already?
---
All images credited to Skymark Airlines Official Facebook Page.