Despite the rollout of vaccines all over the world, most borders are still closed to international leisure travellers. So, what's the next best thing to do when the travel bug bites? Prepare or buy some food that comes straight from your favourite destinations. If Japan's one of them, you're in luck. Japan Crate is a monthly subscription box that sends its subscribers all the best Japanese candy and other cultural items that you might be looking for!
Also read: In This Japanese Prefecture, It's Illegal to Walk Up and Down Escalators
What else does Japan Crate offer?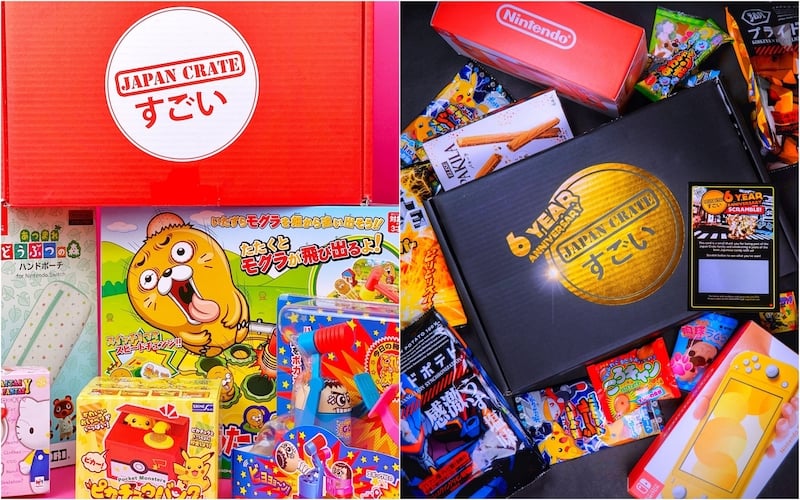 According to Japan Crate's website, its chairman named Hank has been a long-time fan of Japanese culture. So, when he finally visited Japan, he developed a vision of putting everything he loved about Japan in a box. This included not only candy, but also Japanese snacks, and kawaii and anime merchandise. Before you feel left out, yes, they do ship worldwide — for free!
The crate selections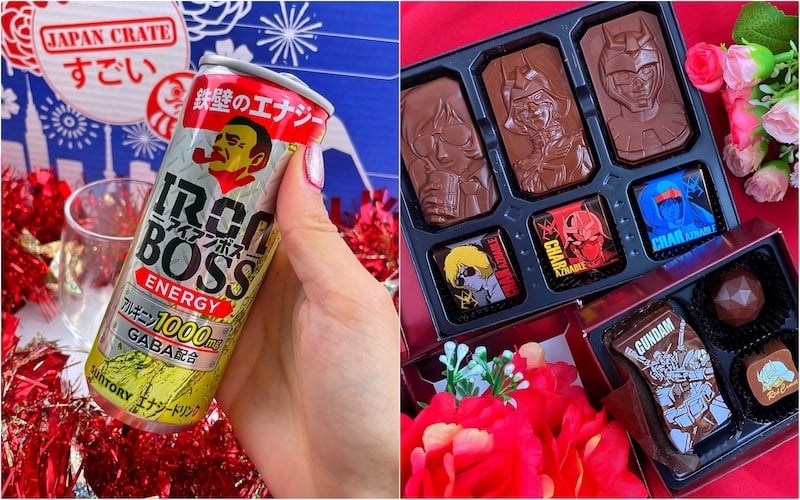 Japan Crate offers five boxes with different categories. The first is the Premium Japan Crate which has 18 to 20 full-sized candy and snacks, a Japan-exclusive drink, a Manga-zine with translations and fun facts, plus a monthly item which can vary from a bag of Japanese Kit Kats to collectibles. This crate costs $49.95 per month. 
The second crate is the Doki Doki Crate, which brims with kawaii merchandise like plushies, exclusive wearables, mugs, hand towels, and more. This crate costs $45.95 per month. 
The third crate is the Umai Crate and something that noodle lovers would be over the moon for. The box consists of 8 to 10 quality noodles, an exclusive recipe card, a guide with translations, and a culinary bonus item. This crate costs $45.95 per month.
Meanwhile, the Gacha Gacha Crate is a perfect present for the little ones who still dream of someday visiting Japan. This crate presents six hand-selected gachapon capsules that contain anime action figures, funny characters, and accessories. This crate costs $38.95 per month. 
Lastly, a perfect companion for kids who continue their studies at home during this pandemic is the Inku Crate. When you order this crate, you get six to eight adorable Japanese stationery items, notebooks, planners, pens, markers, and fun accessories. Definitely things that can easily keep kids in the mood to review their notes. This crate costs $35.95 per month. 
All these crates come in three sizes: Mini, original, and premium. The prices mentioned above are all premium rates. 
How to get your Japan Crate
The process is super easy. All you have to do is subscribe to Japan Crate here and pick a crate. The team selects different items for your chosen crate each month, so receiving it is almost like unpacking a mystery every time. Your crate will ship from Japan. The company is based in Tokyo so that pretty much means that the Japanese items you'll get will surely be among the latest trends. Even better, you can cancel your subscription any time or even skip a month!
To learn about payment options, check out their website. 
Also read: You Can Now Shop Don Quijote Online from the Philippines and Indonesia!
Even if you can't travel to Japan right now, these lovely crates might make up for your wanderlust. No time to waste, pick a crate, and get love from Japan every month!
---
All images credited to Japan Crate | Official Facebook Page