Travellers and lovers of the great outdoors are probably pining for walks in nature parks right now. Though we can't be in the presence of flower fields, rolling hills, and glistening lakes because of social distancing measures, we can still enjoy such natural sceneries through virtual tours. This time, we're visiting the Netherlands.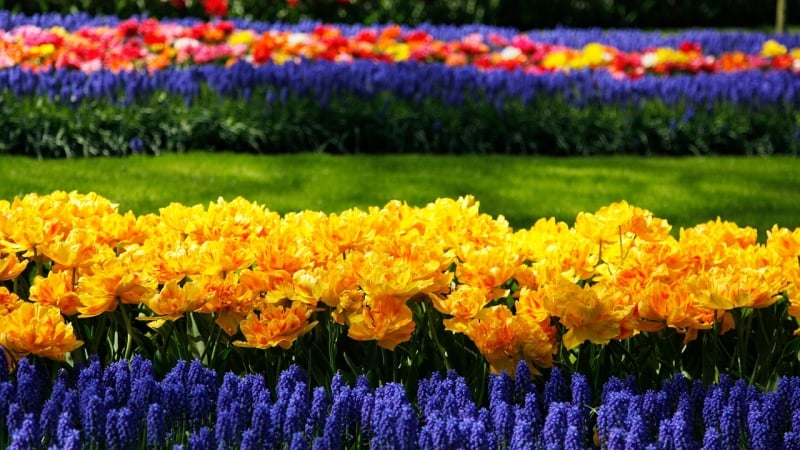 In the south of Holland, you'll find one of the world's largest flower fields called Keukenhof, otherwise known as the Garden of Europe. Around this time of the year when flowers reach full bloom in the Netherlands, this park holds the annual Keukenhof Flower Exhibit. 
Keukenhof boasts of being the world's largest bulb-flower garden with 800 varieties of tulips that thousands of visitors gawk over every year. Such a celebration of colourful blossoms has been a national tradition since 1857; but because of the coronavirus pandemic, they've cancelled the annual exhibit. 
That said, the seven million bulbs that were planted for display this year are not going to waste because Keukenhof has brought them to you! Watch the virtual tour below to admire these stunning tulips!
This is a 360° tour of Keukenhof garden shared by the Visit Keukenhof YouTube channel. Make sure to explore each scene using the navigation buttons at the topmost left of the video, and switch your quality setting to HD. Tulips, hyacinths, daffodils, among other springtime blossoms, are all there for you to feel closer to!
Have you seen this jaw-dropping park in person? Make sure to tag us with your best photo on Instagram @tripzillamag.  Hopefully, everyone gets the chance to travel to the beautiful Keukenhof garden in the following years!