Contributed by Tiger Wanders
In the movie "A Walk to Remember", I liked the part where Landon Carter asked Jamie Sullivan to stand on a street and told her that they were at 2 places at the same time. I thought it was cool and need to experience it also.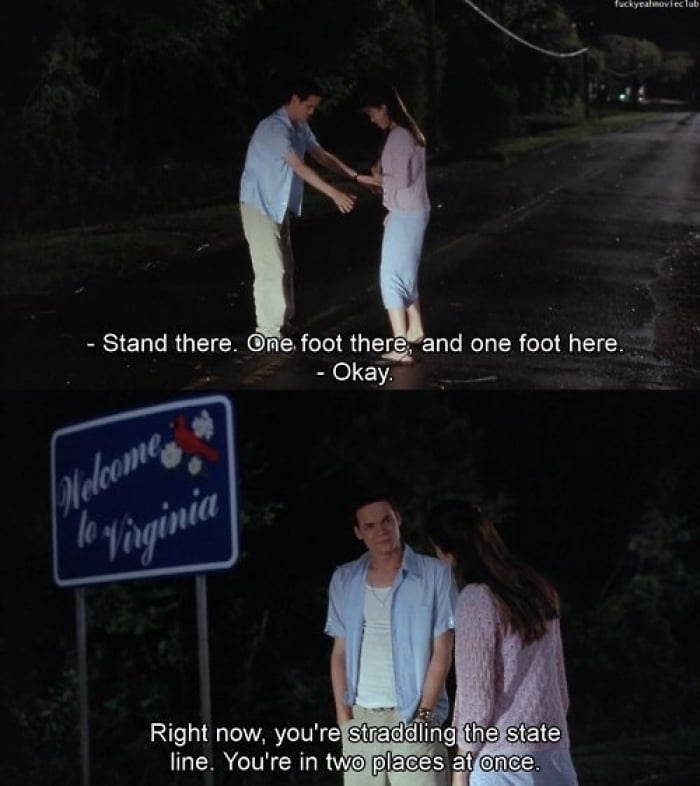 Image credit: rebloggy.com
Europe has lots of borders like Italy and France or Germany and Poland. I searched for places where I can be at two places at once. I found out that some border points are on top of the mountain or are too far from the places I'll visit.
Luckily, a Couchsurfer friend told me to visit him in Maastricht, Netherlands before heading to Holland to see the tulip fields.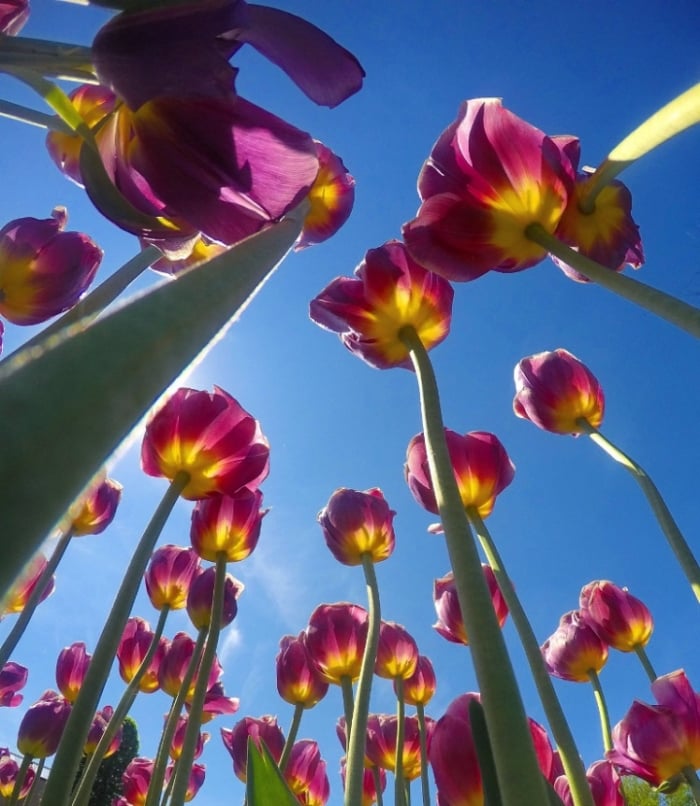 At first, I was hesitant to go because I wanted to spend more time in Belgium but when he said that he can take me to Vaalsburg where I can be in three countries at the same time; I changed my itinerary right away and included Maastricht.
Also read: Belgium Travel Guide: What You Need to Know Before You Visit
Maastricht is 40 minutes away from Vaalsburg. I'm happy that I was able to squeeze my itinerary and went to the tripoint.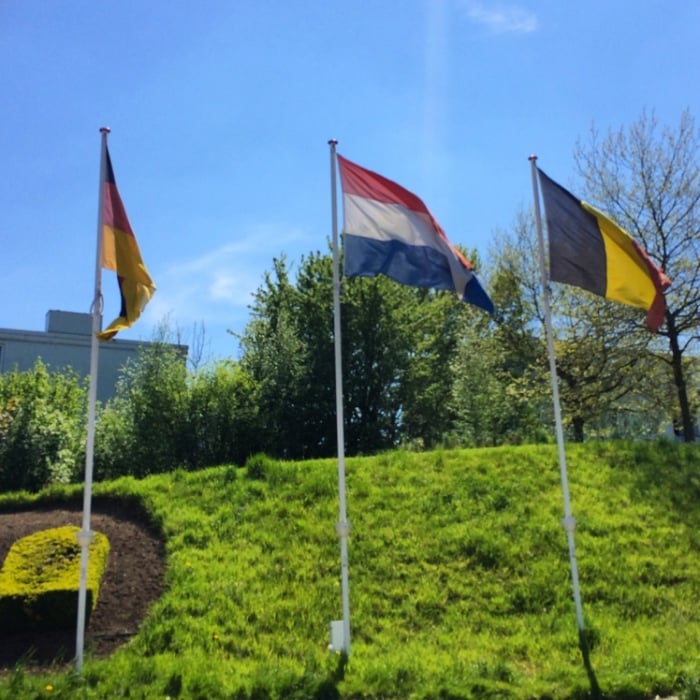 Flags of Germany, Netherlands and Belgium
Tripoint is where the three borders meet. The place in Vaalsburg is called Drielandenpunt or three-country point in Dutch, Dreiländereck in German and Trois Frontières in French. It is where Netherlands, Belgium and Germany meet. There's a big marker with engraved letters NI (Netherlands), B (Belgium), D (Germany) and three flags behind it.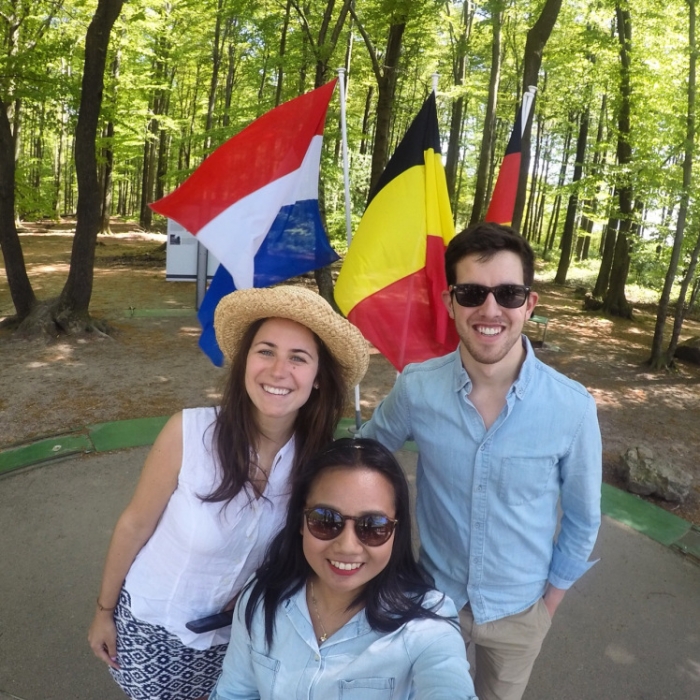 "A Stand to Remember" with Luca and Nicol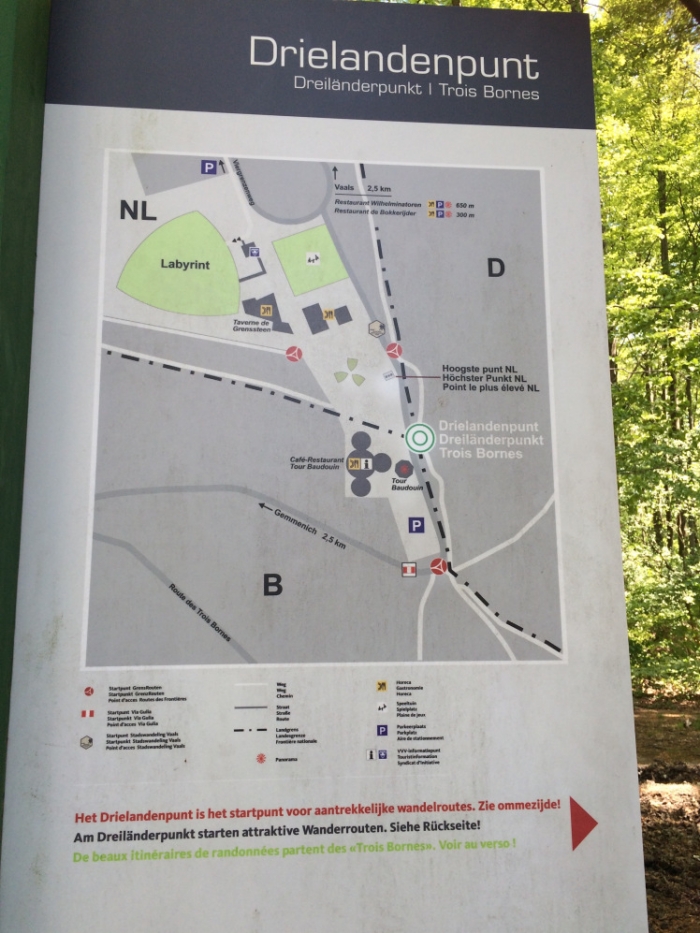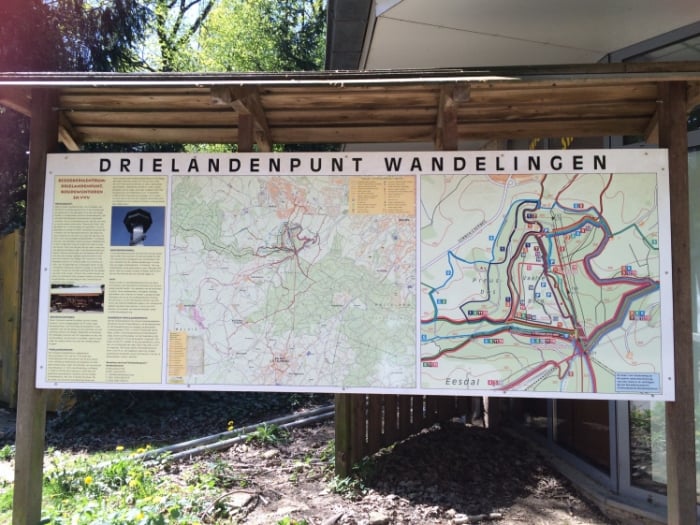 Near the tripoint, you can also climb a 50-metre high tower called Baudouin Tower; you can see a panoramic view of the three countries. The entrance fee is €3.50.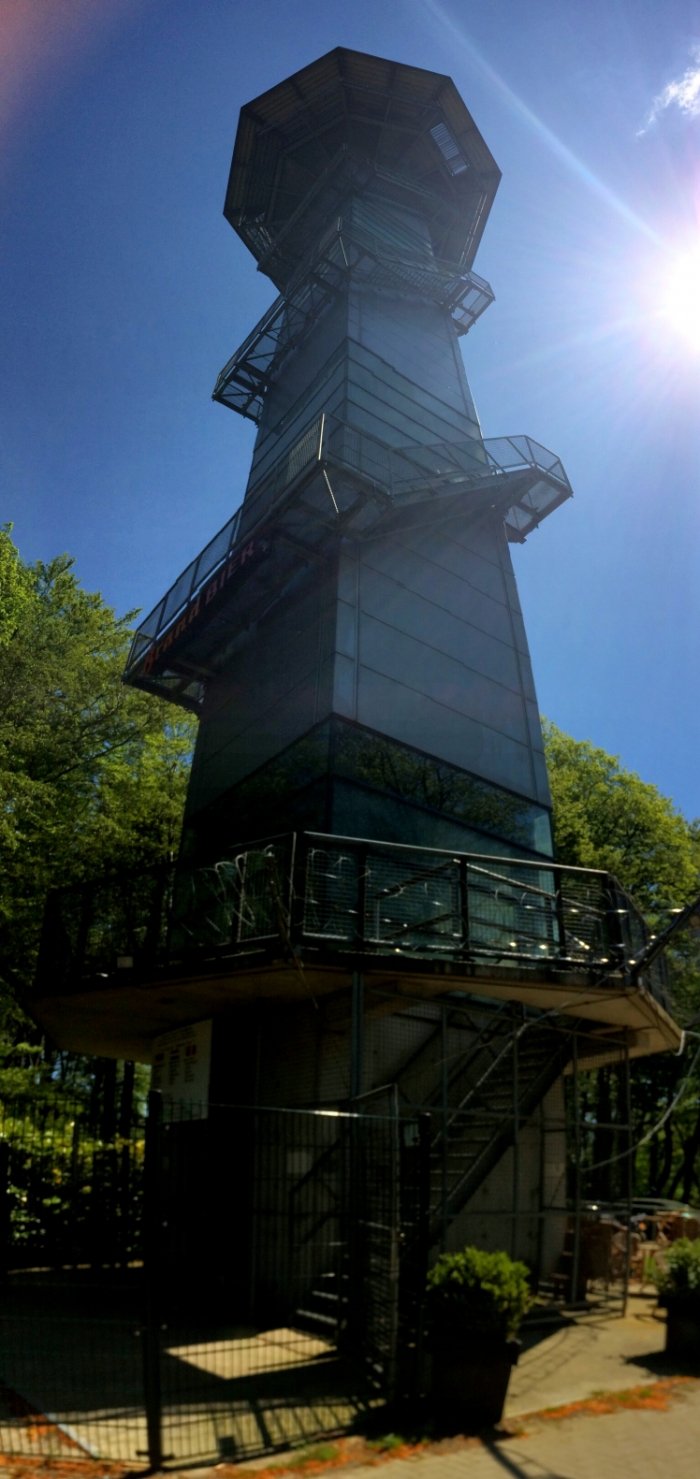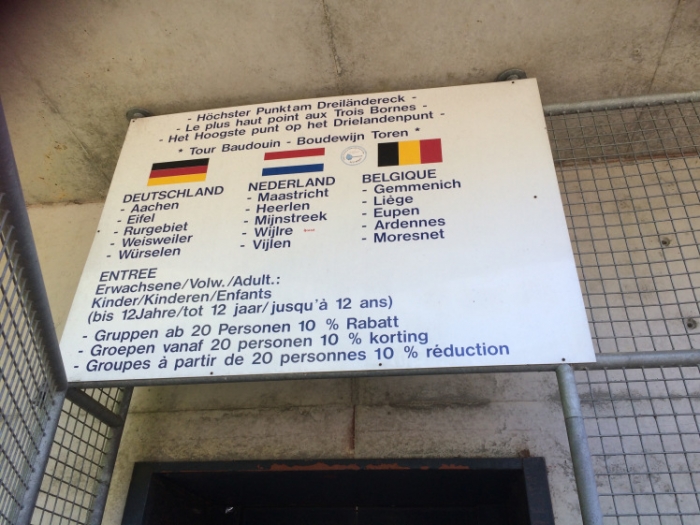 Aside from climbing the tower, you can also visit the Labyrint Drielandenpunt
Also read: 5 Places You Cannot Miss in Germany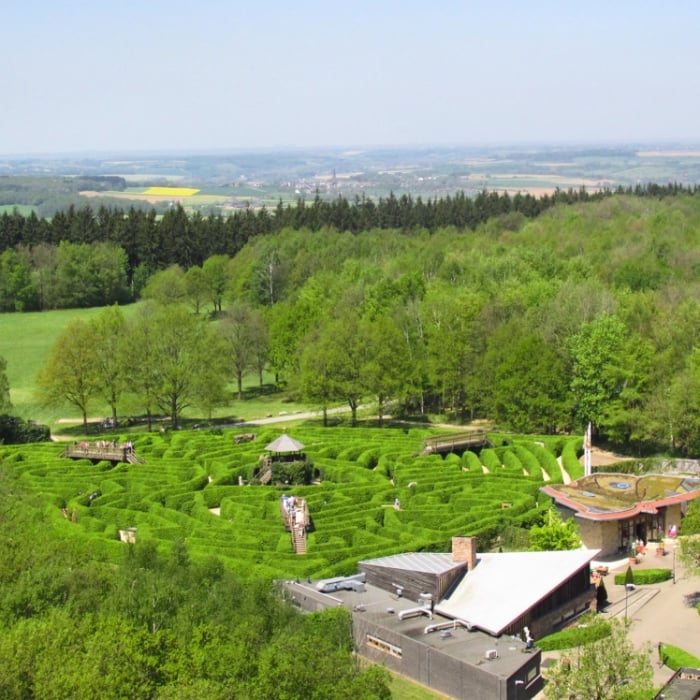 Here's a short video I took from the tower where you can see Netherlands, Belgium, and Germany.