Five days in Barcelona had come and gone. The sun was still shining down on El Prat Airport as our plane took off, northbound, for Amsterdam, the Dutch capital with its fair share of stories that never fail to fascinate me.
As someone who has lived in Singapore all his life, these tales – that of friends patronising prostitutes and smoking affordable, accessible and abundant marijuana – are all the more provocative, shaping Amsterdam's saucy image for us prior to our arrival. Despite protests from the meeker members of the group, we were eventually given the green light to visit the infamous red-light district.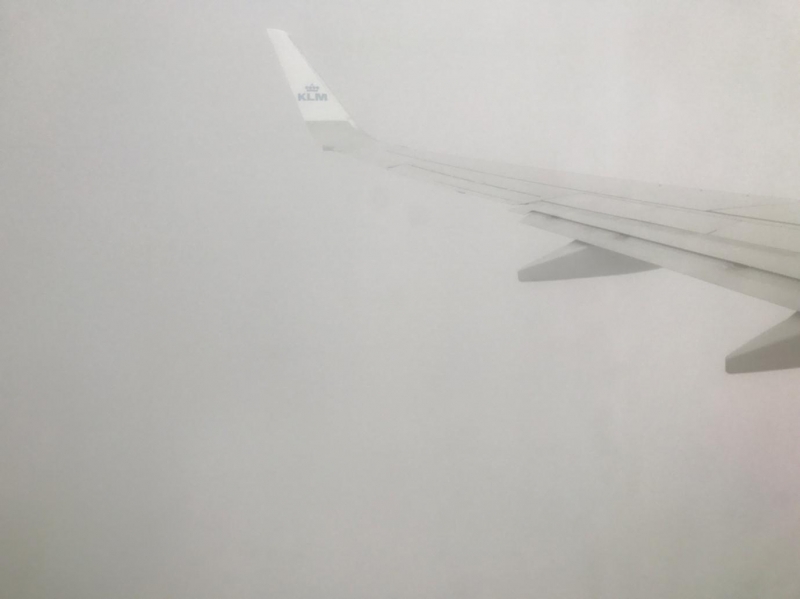 Whilst on board the plane, I noticed the presence of thick curtains of cloud as we exited the Italian coast and made our way towards the Netherlands itself. The clouds were so swollen, they effectively blocked out the sun, allowing only soft, whimpering rays to penetrate their grey, cottony hide. As it turned out, the gloomy weather would accompany us throughout our stay in Amsterdam and double as an important catalyst to many an interesting recount. This was not welcoming news; our agenda in Amsterdam was just like that of any other tourist who visits in spring — tulips and windmills. The weather forecast wasn't optimistic either, but as we stepped foot onto Dutch soil, we gazed defiantly at the gloomy skies and hoped for the best.
One of the more striking features of the Dutch landscape is how flat it is. As I stared out a window from the train, I could not find a single hill, just strips of various types of flora giving vibrancy to an otherwise off-coloured thatch of the odd factory here and there. I sometimes forget that the romanticism of Europe unblemished with the ugly marks of industrialisation is but a far-fetched dream. But, that the Netherlands is still known for its well-preserved relics of tradition gave me hope.
We were situated in the little town of Leiden, some 20 minutes away from Amsterdam by train. I appreciated that almost every carriage had free WiFi, but at the same time, I wondered how our predecessors coped with a lack of technology back in their days. This convenience has, in some ways, spoilt us, and it is unimaginable for most to go hours on a train without being connected to the web. I yearn for the patience of olden days when a book or a notepad would have sufficed.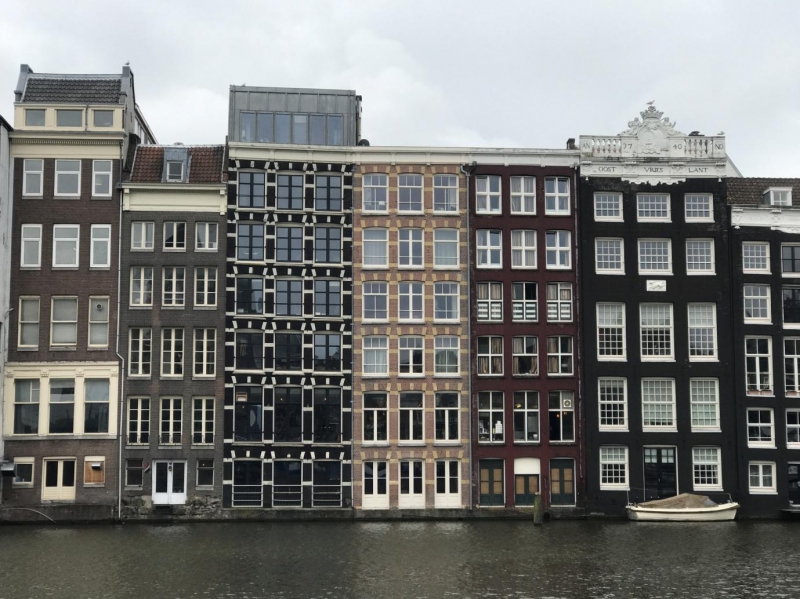 After taking the first day to acclimatise to our new surroundings, we decided to spend the following exploring the heart of Amsterdam. Our photography guide, Albert, knew the ins and outs of the city that is dissected by a network of canals; they seemed the same no matter where we turned, but we were somehow able to make strides in our journey.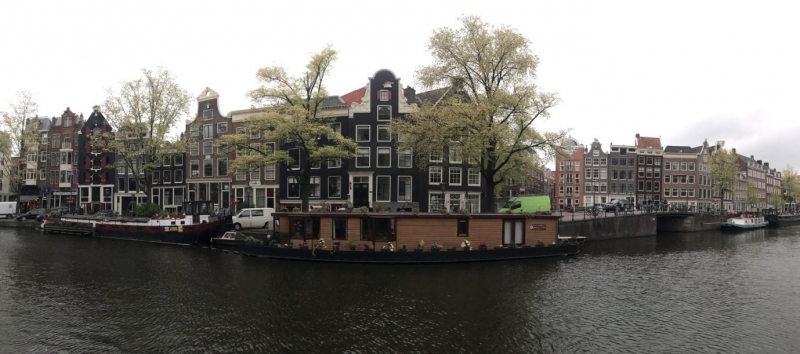 Amsterdam is a beautiful place where contrasting characteristics blend together almost seamlessly — old, creaking boathouses and new, chic cafes; untidy, tangled crowds and neat rows of houses. The Dutch are known for its strong cycling community and it showed, even though the city streets are narrow and have to be shared by all manners of transportation, including the bulky waste disposal truck that squeezes its way from corner to corner, filling up the entire breadth of road from end to end. Unlike Singapore, where motorists are at war with every other road user, different modes of transports got along well there; you would not find an impatient driver antagonising a cyclist or anyone else. Everything functions at a more pedestrian pace and residents seem to have embraced it.
We passed an inconspicuous looking museum along the way with a rather lengthy queue. I did not give it much thought until Albert pointed out that it was the Anne Frank House, which caught me by surprise, given how seemingly far away it was on the map; Amsterdam is well segmented and we travelled much further than we thought we had. Despite my deep longing to relive her days in the annexe, I decided against it until I have finished reading her diary — if she could see how far-reaching her legacy is today, which is an oxymoron, because to have a legacy this extensive one usually needed to die first.
True to Amsterdam's diversity, we went from a World War II-induced sombre disposition to one of sheer curiosity as we finally took our first steps into the red-light district. At once, the smell of marijuana filled my nose — a deep, musty, herbal scent, not unlike being surrounded by pots of Chinese medicinal roots. Albert turned our attention to the places that they were sold at, deceptively known as coffee shops, perhaps an indication of how commonly it is being smoked there.
It was only a quarter past six, but the bars were already abuzz with the aroma of trademark Dutch fries, various cuisines from a diverse range of nationalities, and hearty beer. A more familiar vice was also starting to stir. From rows of display windows, women emerged, scantily clad in all sorts of kinky outfits, from cotton and silk to latex. There seemed to be a routine amongst them, too: the more unattractive ones would start earlier, often aggressively banging on the windows to attract attention. Directly behind every window is a room, so it feels like a vending machine for sex — pick a girl, pay the money, and go straight in. As eye-opening as this was, awareness has been made about these women through online campaigning and such, but I cannot help but admire how they kept on going about plying their trade without batting an eyelid.
"How old were you when you first visited the red-light district?" I asked Albert.
"I think I was 10, my father brought me here."
"You don't think you were too young then?"
"Not really. It wasn't a big deal coming here; we walked around as a family. It was all very normal."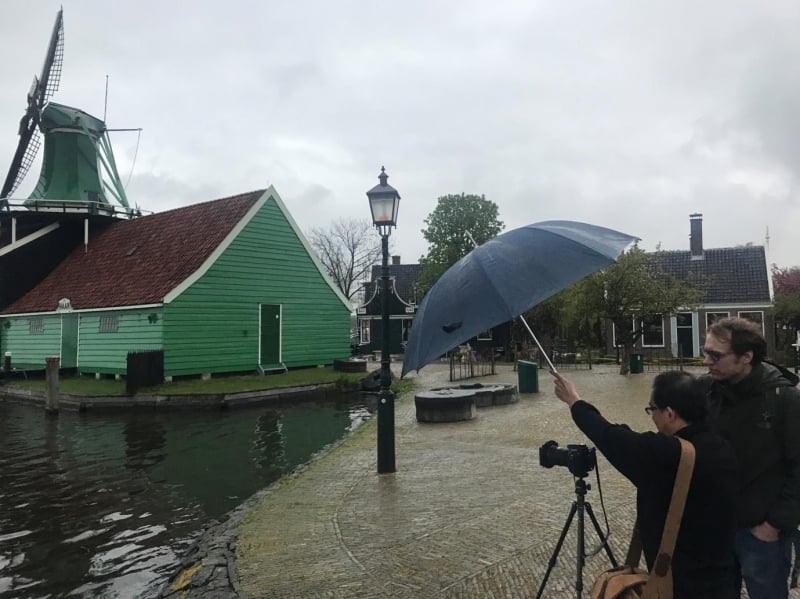 The ominous clouds that had hung over our heads all day finally started to release its cold payload, drizzle by drizzle, by the time we got into Albert's car, ready to head out to the windmills. It was not looking good; the lack of a setting sun threatened to ruin our plan to capture them with a majestic evening glow. We decided to continue anyway, a testament to the perseverance my father and Albert had as seasoned photographers. The rain persisted as we arrived at Zaanse Schans. It was well past their operating hours, and the shops in the village were closed, but that meant we had the entire place to ourselves, bar residents and a young Chinese couple determined to have their wedding photos taken despite the weather. We decided to make the most of our time there, taking as many photos as we can whilst hoping for a change in fortune, all under the gradually darkening sky. Then, as if we were being toyed with, the rain would stop each time we conceded and headed back to the car, only to resume when we had set up.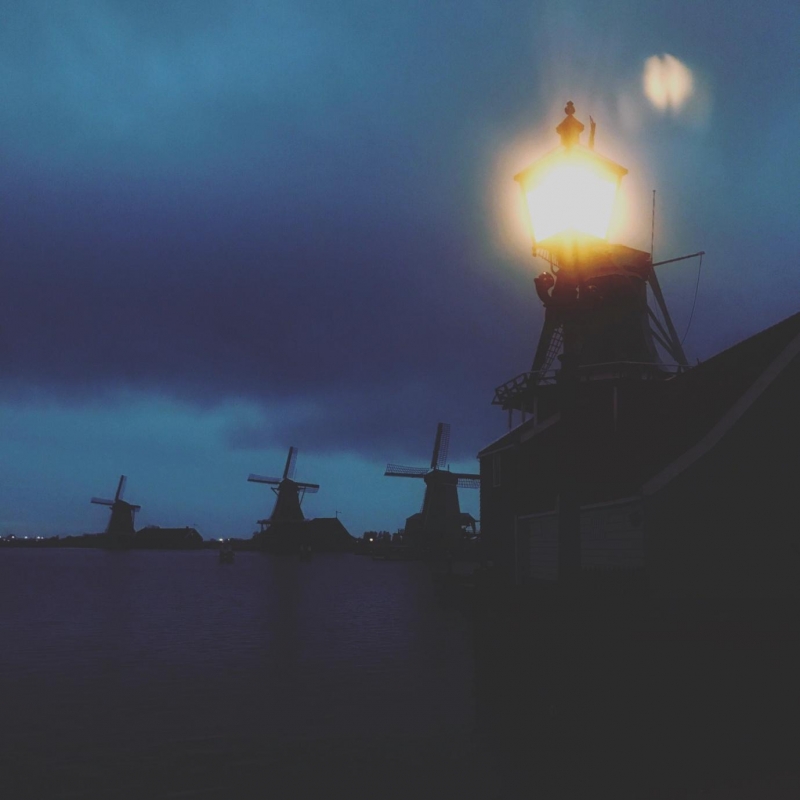 We were tired, cold, despondent, and on the brink of abandoning our mission when we saw it — a crack in the deep blue sky; an orange ray peeking through. With renewed excitement, we rushed to a clearing where we snapped to our hearts' content. Never mind that the rays were weak; after all we had been through, it was still a sight to behold. It was dark by the time we had finished, with only the lit lampposts and the warm glow from residential houses leading the way back. Albert kindly drove us back to the hotel, talking to my father about photography. I took a nap in the backseat, but not before wondering how the rest of our days there would turn out.