Bonjour! Not sure where to go for your next vacation? How about taking a trip to France? Apart from the tourist attractions like the Eiffel Tower or the Louvre in Paris, why not take a step further to explore places that are less raved about, yet equally, if not more, beautiful?
Here are 10 hidden gems to visit in France that are just waiting to be discovered!

To sweeten the deal, we have just the perfect offer for you! Check out UOB Cards Stay For Less promotion,
book your flight to France directly with an airline company with your UOB Card
and
receive up to S$200 worth of Expedia hotel vouchers
! With just a minimum spend of S$500 on your booking, your Expedia hotel voucher will be sent directly to your mobile number registered with the bank in the form of a unique e-voucher code.
With the code, simply head to www.expedia.com.sg/uobstayforless to book your hotel and that's it! Codes are valid while-stocks-last. So what are you waiting for? Start planning your French adventure and book your trip by 25 October 2017 to enjoy this offer! Find out more on at www.uob.com.sg/stayforless today. Salut, France! Let's go!
1. Visit Provence for lavender fields and fresh truffles
It is no wonder that many flock to Provence in order to catch a glimpse of the gorgeous lavender fields. The fragrant, purple flowers grace the fields every July to August during the flowering season. Plus, it's the perfect backdrop for tons of photo opportunities! However, did you know that besides lavender blooms, Provence is also famed for saffron, as well as freshly picked truffles!
Yes, although real-life truffles look like black rocks, they certainly taste and smell heavenly! During truffle season, which typically happens around mid-November, you can purchase truffles and truffle oils, participate in the truffle parade or even go on a truffle hunt with professionals! Other interesting harvest seasons around the year end include blackcurrant and chestnuts as well — why not check them out for a whole new gourmet experience?
2. Traipse through the streets of Colmar La Petite Venise
Did you know that you can visit Venice while in France? This picturesque little town in Colmar is called La Petite Venise (Little Venice) and it is definitely a sight for tired eyes! Located in the Alsace region, Colmar is situated in the north-east of France. Here in La Petite Venise, colourful houses and cute little shrubbery line the waterway, making it a wonderful backdrop for photos.
You can even take a motorized rowboat ride down the waterway, just like the iconic gondola boat rides they have in Venice! However, we suggest that you take your time to stroll through the charming neighbourhood instead. Visit the local market and have yourself a piping hot pretzel — the perfect accompaniment while you take in all the sights and sounds of this quaint little town.
3. Stargaze from your very own bubble hotel in Allauch
Nestled deep in the pine forests of Allauch, lie quirky clear plastic orbs, which upon closer examination, are actually bubble hotels! An example of glamping, aka glamorous camping, these unassuming little orbs are actually private rooms fitted with luxurious amenities such as a plush queen sized bed and an open-air jacuzzi! For a magical night, enjoy a glass of bubbly as you watch the stars from the comfort of your bubble room — such an enchanting and once-in-a-lifetime experience indeed!
Located in other areas such as La Bouilladisse, Puget-ville and Montagnac-Montpezat, there are different types of bubble hotels catered to suit different environments and occasions. Set within pastoral settings that let you feel at one with nature, yet comfortable and luxurious at the same time? These bubble hotels really take camping to a whole new level!
4. Stroll through the little town which inspired the opening scene of Beauty and the Beast
Surely you would have watched Beauty and the Beast by now, or at least know how this beloved fairy tale goes. If you loved the fairytale, here's another fantastic reason to visit France — step into the "little town" that inspired the opening scene of Beauty and the Beast!
Welcome to Conques! It is just the most adorable little village ever, complete with winding cobblestone pathways and cute little cottages with shutters and walls lined with creepers. You will not be disappointed as you amble through these charming streets. Why not go ahead and film your own rendition of Belle singing as she strolls into town? The picturesque houses and rustic charm definitely makes for the perfect dreamy backdrop for photos, and lasting memories that can be your very own tale as old as time!
5. Swim in the Calanques of Marseille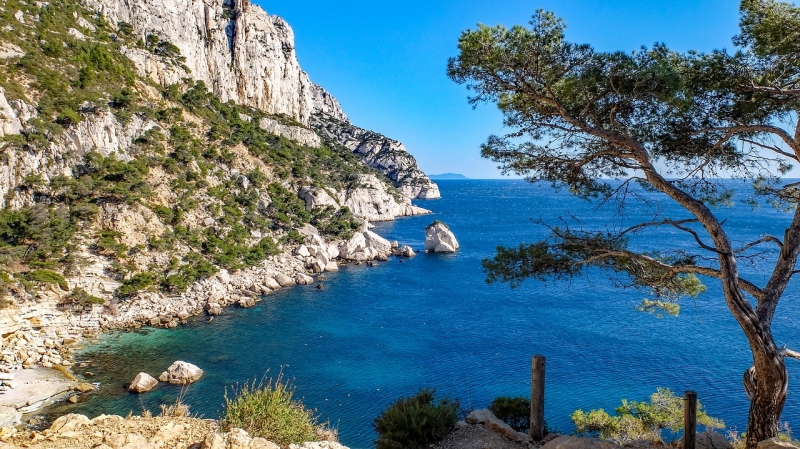 Calanques are narrow, steep walled inlets developed in limestone or dolomite and are often found along the Mediterranean coast. They are usually formed via erosion or from the collapse of a cave that had subsequently became partially submerged by the rise in sea level. Interesting, huh? The Calanques of Marseille and Cassis promise you spectacular panoramas of the majestic white limestone cliffs and alluring azure blues as far as the eye can see.
One can choose to hike around the cliffs or take a boat ride through the inlet. You could also go for a little dip in the sea, or even snorkel around the sheltered coves that guarantee views of different marine life in the crystal clear waters! Just don't forget to bring your swimsuits and a towel!   
6. Stand in awe of the magnificent Palace of Versailles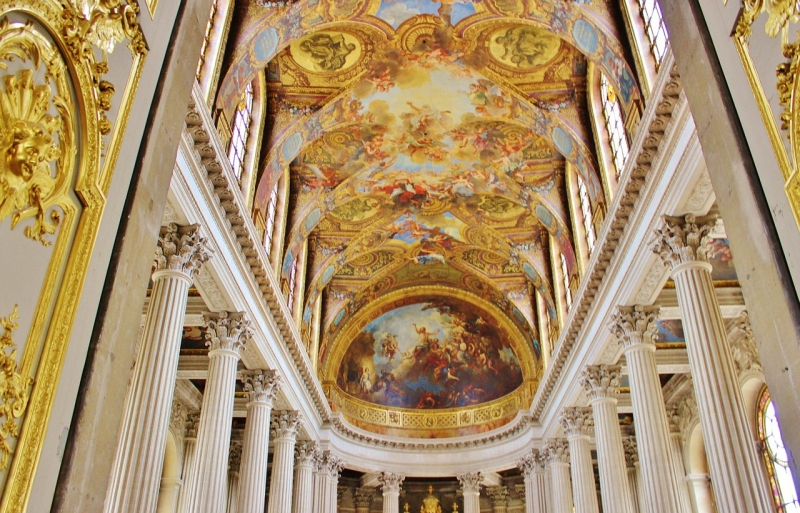 Embellished with accents of gold around numerous classical paintings that adorn the ceilings, the magnificent Palace of Versailles is definitely a place you do not want to miss! Once a royal palace that was extended by Louis XIV, the palace today is used as a museum, where guests can roam through gigantic corridors and long hallways.
From towering marble columns, to elaborate chandeliers and the intricately painted ceilings of the great halls, one could spend the whole day marvelling at French architecture. Prepare to be stunned when you wander through the splendid Hall of Mirrors or take a peek into the queen's bedroom, which glistens in gold.
Another grand feature of Versailles is the vast garden grounds which is situated to the west of the palace. The carefully manicured gardens are as impressive as the palace itself. Spend your afternoon getting lost in the mazes or if you're bored of walking around, you could even rent a boat and row around the lake at the end of the palace grounds!
7. Frolic in the sea and sand at the beaches in Cannes
Cannes is famous for the Cannes Film Festival, but did you know that it also has some of the most ravishing beaches in the world? Imagine sinking your feet into fine, soft mounds of sand. As you slowly make your way to the shore, you are greeted with cool waves that lap gently at your feet — how amazing does that sound?
The young and old alike will undoubtedly have a ball of a time frolicking around in the sea and building an endless fort of sandcastles. If you just want to sit back and unwind, why not enjoy a picnic lunch by the sea with your loved ones or lie back and treat yourself to a nice tan! Just make sure to slap on that sunscreen before you go.
There's just so much more to explore in France than we ever imagined! But the most irresistible part is….
Enjoy incredible discounts on your hotel bookings with up to S$200 worth of exclusive Expedia vouchers – when you pay for your air tickets with your UOB Card! It's that simple. Grab your family and friends along with your UOB Card and start booking that dream vacation by 25 October 2017!
8. Experience the sublime at Chamonix-Mont-Blanc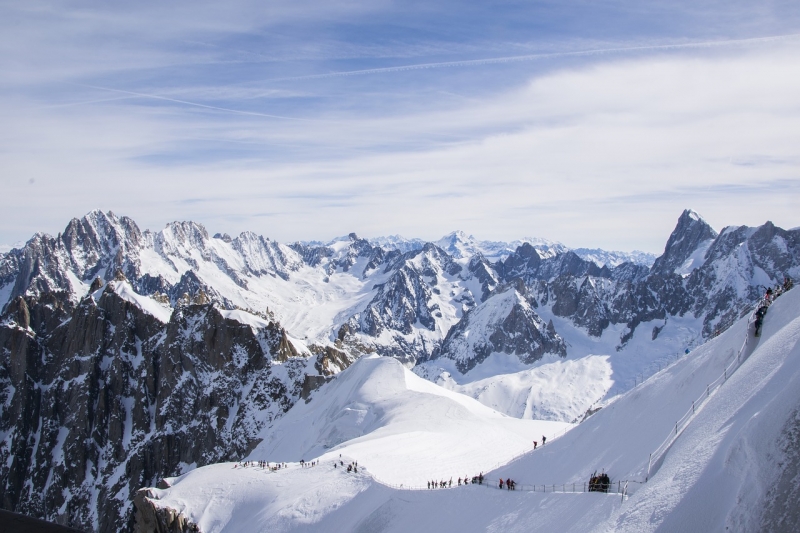 Chamonix-Mont-Blanc is truly the embodiment of sublime. These splendid mountains are located in the Auvergne-Rhône-Alpes region in the southeast of France, and was the site of the first Winter Olympics way back in 1924! You can experience the best of this snowy winter wonderland with a myriad of winter sports such as skiing, snowboarding, winter paragliding and even dog sledding! How exhilarating does that sound?
For those not into winter sports, why not savour the awesome views via the highest cable car in Europe? The cable cars take you 3,842 metres above sea level, into a whole new world at the peak of the Alps! Have some lunch at the cafe or a steaming mug of coffee to warm you up as you sit back and admire the pristine snowy scenery.
9. Stomp the grounds of La Cite Medievale de Carcasonne
History buffs will surely appreciate a visit to Carcasonne, a fortified French town in Aude, within the region of Occitanie. Carcasonne was added to the UNESCO list of World Heritage Sites in 1997. You could hire an audio guide to help you navigate through the castle and provide you with information about its history or simply stomp through the grand, castle walls at your own pace.
Scale the outer ramparts to the inner chambers and feel as if you've travelled through time, right back to the medieval era! One would surely fall in love with medieval architecture as you also discover the many hidden vantage points, that will provide you with stunning panoramas for perfect photo opportunities!
The coolest part? Every summer, the Festival de Carcassonne is held right here at this UNESCO Heritage Site! It's definitely an unparalleled festival experience for sure. Throughout the month of July, 120 shows are held in this ancient theatre, ranging from opera to theatre, dance, classical music, and concerts by national and international artists. Time your visit wisely so you can get a taste of this unique festival ground!
10. Go on a canyoning adventure in Nice
Got the wild spirit of adventure in you? Then you would, without a doubt, relish the opportunity to go canyoning in one of the most gorgeous places ever. Most people don't associate water activities with France, but who knew that you could actually go canyoning amongst natural landforms such as limestone gorges, waterfalls and rock pools right here in Nice?
From abseiling, to swimming, and even cliff jumping, there's no better way to explore the beauty of France's natural wonders than canyoning. So if you're looking for your next outdoor adrenaline fix, this is definitely the activity you should sign up for. Take that thrilling plunge into the crystal clear waters today and you'll never look back!
Ready to go forth and have a grand adventure in France? Take the first step to planning that dream vacation, by booking your trip to France with your UOB CARD today! Au revoir, for now~
---
Brought to you by UOB Cards.