Paris: the European City of Love, flocked by tourists from around the world looking for fabulous food, high-end fashion, and of course, the Eiffel Tower. Even the tightest schedule shouldn't deter you from making a stop at this amazing capital city of France. So for those who are tight on time, here is a concise list of vital components you can add to your one-day itinerary of Paris!
Attractions to Visit
You can't say you've been to Paris if you've not visited these four locations: the Notre Dame Cathedral, the Louvre museum, the Arc de Triomphe and of course, the Eiffel Tower itself.
You may very well think it's crazy if I told you that it is possible to cover all four iconic spots by lunch, but it can actually be accomplished. So charge yourself up early in the morning with a cup of French coffee and un Pain au Chocolat. Where better to taste some authentic French pastries than in the capital of France!
1. L'Arc de Triomphe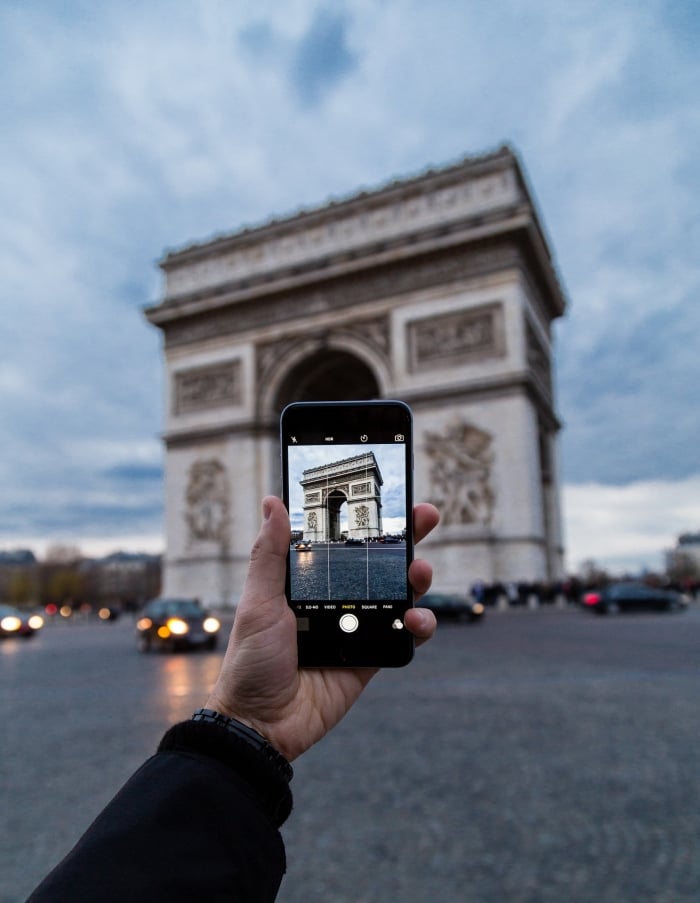 Stop over at Champs-Elysees to admire the beauty of the Arc de Triomphe. Constructed under the orders of Napoleon in 1806 to pay homage to his Grande Armee, a closer look on the walls within the Arc will show you the list of 128 battles fought by the country.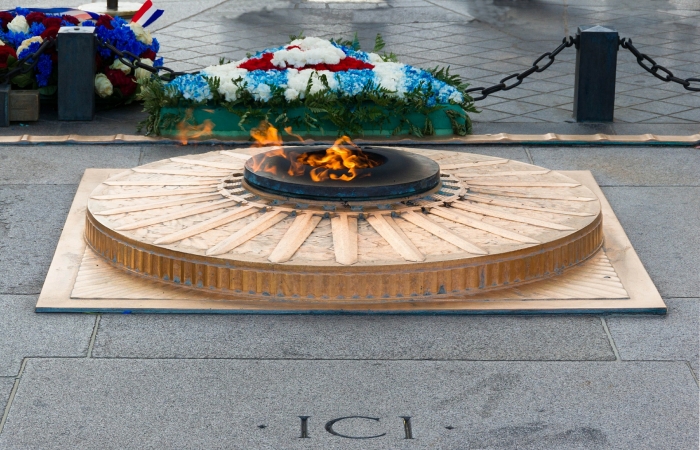 2. La Tour Eiffel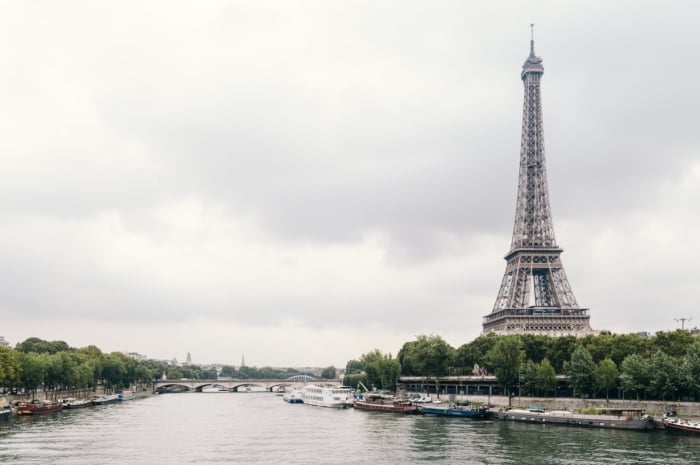 The number one attraction in Paris is just a short distance away. Take a brisk walk and join the queue for the elevator ride up the Eiffel tower. You'll be treated to a heart-stopping view of the city that will make you go ooh la la~.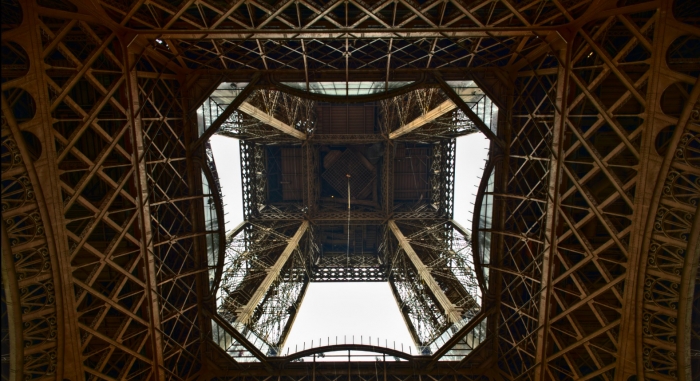 This Parisien icon was supposed to be demolished in 1909 after the end of the World's Fair in Paris that it was originally built for, but it was modified into a gigantic radio antenna following popular demand for the beautiful structure to be retained. The tower is named after the engineer responsible for giving the world the wrought iron power-front – Mr. Gustave Eiffel.
3. La Cathédrale de Notre Dame de Paris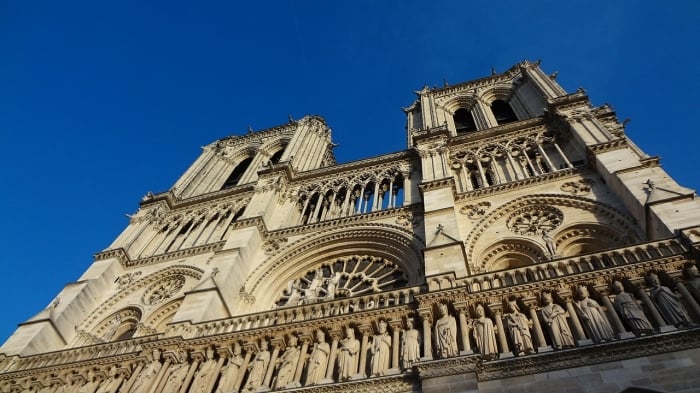 When you're done taking photos of yourself "pinching" the Eiffel Tower, hop on a river cruise passing through the enchanting River Seine to Notre-Dame. This awe-inspiring cathedral is a little piece of heaven built during the Gothic period. There are parts of the architecture which exhibit Renaissance and Naturalism features, further adding to the building's enchanting persona.
Be sure to swing by and take a picture of the official chair of the Catholic Archbishop of Paris. Masses are held thrice daily, when you may actually be able to see the monstrous organ in use. It bellows classical notes that meld in with the voices of the choir just like in the olden days.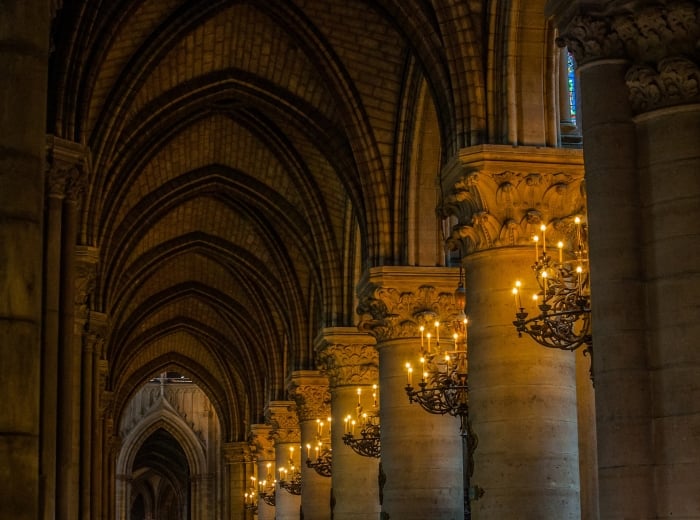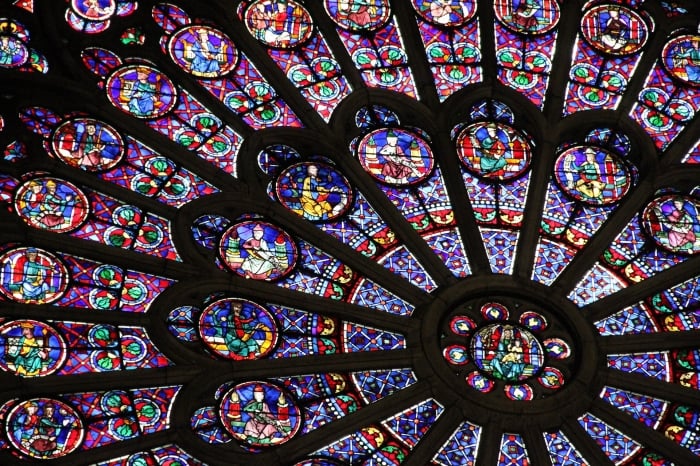 4. Le Musée du Louvre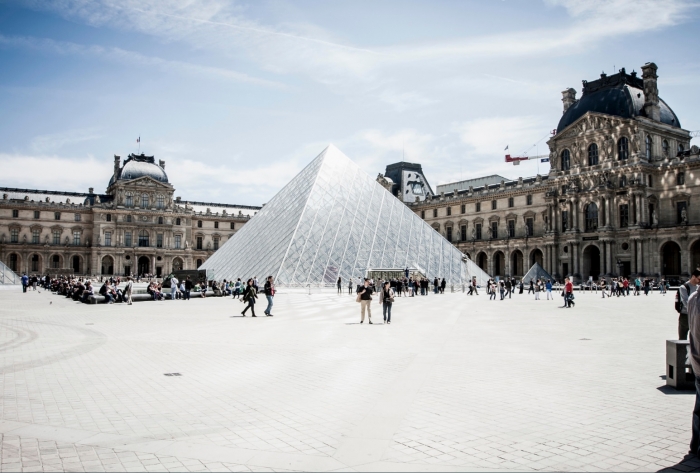 The Louvre is no ordinary museum for it is probably the most frequented museum in the world, home to the Mona Lisa and about 35,000 other magnificent historical pieces.
Here are a few favourites pieces to look out for: Venus de Milo by Alexandros of Antioch, the Winged Victory of Samothrace and the Raft of the Medusa by Theodore Gericault.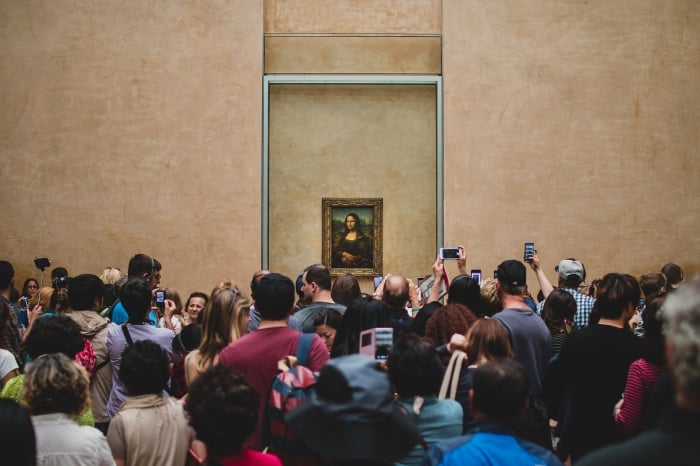 You'd be able to download an audio guide as you stroll around the place. Do also note that it's closed on Tuesdays.
Wine and Dine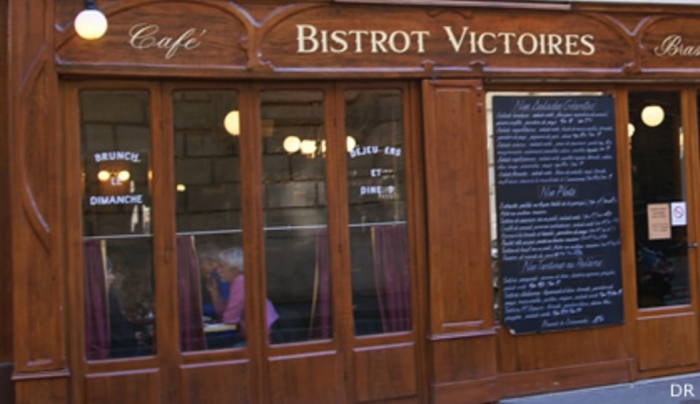 Image credit: Paris-bistro.com
Once you're done with your visit to the historical attractions, it's time to eat your heart out. The Bistrot Victoires is known for its Gallic cuisine, grilled preserved duck (Confit de Canard) and lush profiteroles with streaks of hot melted chocolate. A two-course meal here would set you back about €20, which is pretty reasonable by Parisien standards.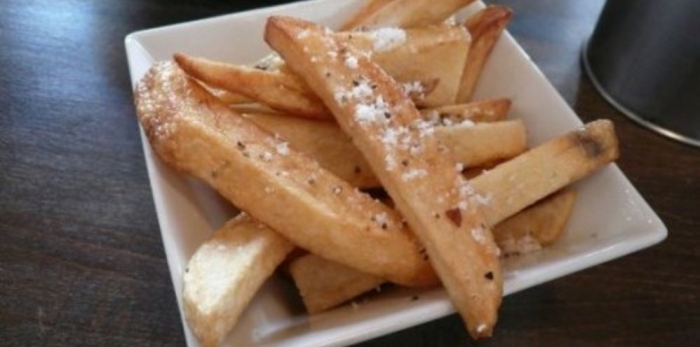 Image credit: parisbymouth.com
If you're up for a heartier meal, take the metro over to the Pigalle station and dine-in at La Cantine de la Cigale. The portions here are pretty generous, so come hungry. You'd be able to devour some insanely good food here, like the cod in sauce vierge, white beans with sausage and of course, dessert in the form of a Mirabelle tart and almond cream.
Shop Till You Drop!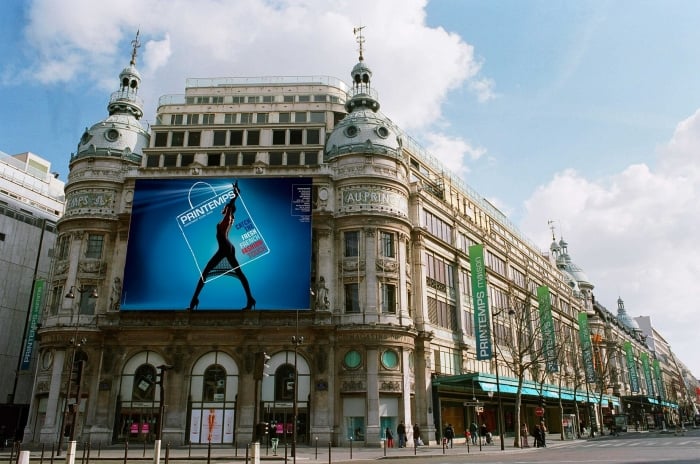 You don't always get to shop in the Mecca of fashion, so loosen up the strings on your purse. The streets of Montmartre in norther Paris are dotted with vintage shops, for those who may be keen. You can also check out brand names like Zara, Promod and H&M on Rue de Rivoli. If those willing to splash the cash, drop by the Hermes flagship store on Rue St Honore Faubourg. There's a level for each type of clothing and accessory – leather accessories, silks and home goods, just to name a few.
Wrapping Up
After covering the sights, tastes and shops of Paris in just one day, I'm sure you'll be itching to find time for another visit to the city where so many memories can be created.
Also read: 25 Fun Things to Do in Paris on Your Very First Visit