With the Vaccinated Travel Lane (VTL) to Paris underway, you're now one step closer to experiencing the Christmas festivities at Galeries Lafayette in person! We're talking about a spectacle of twinkle lights, intricate golden loggias, customised window displays, and the crème de la crème: the majestic Christmas tree under the art nouveau dome. Not to mention, these festivities are the perfect complement to browsing through exclusive shopping deals at Galeries Lafayette. 
Nobody does the celebration of festivities quite like Galeries Lafayette. Look forward to a spectacle of kaleidoscopic displays and shopping deals for the perfect Christmas season, available until 31 Dec 2021!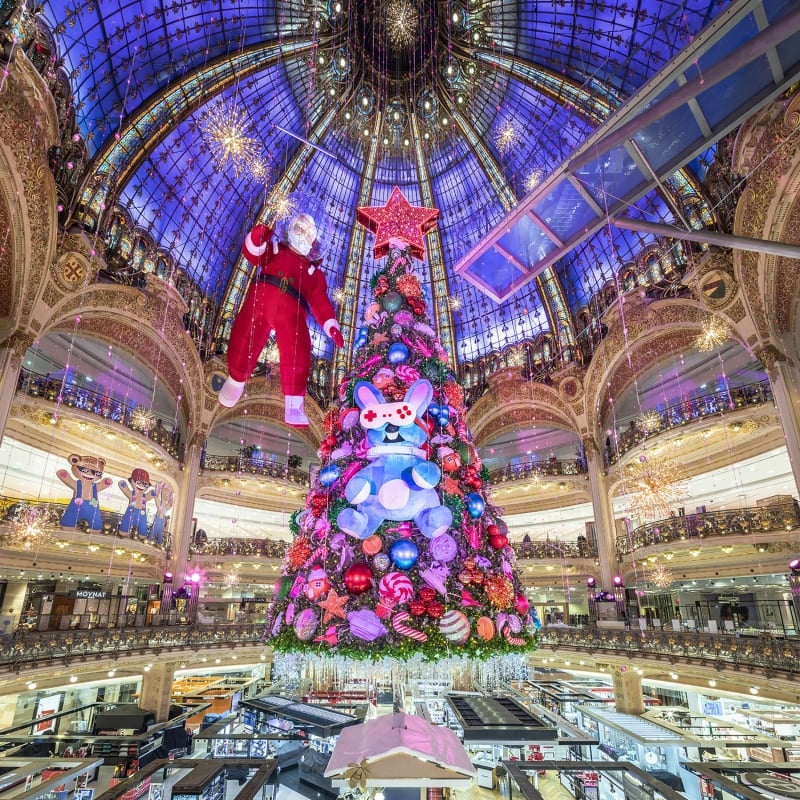 1, 2, 3, CHRISTMAS!: a joyous occasion for everyone
Galeries Lafayette promises a bonanza of glamour and excitement every year to ring in the festivities. This year, the theme is 1, 2, 3, CHRISTMAS! which focuses on the reinvention of the year-end festivities for both the young and young at heart. 
Galeries Lafayette has also collaborated with Disney+ to design a treasure hunt in augmented reality for both children and adults. Simply use your smartphone for a virtual immersion as you walk across any of the 55 Galeries Lafayette department stores across France. Winners stand a chance to win prizes courtesy of both Galeries Lafayette and Disney+!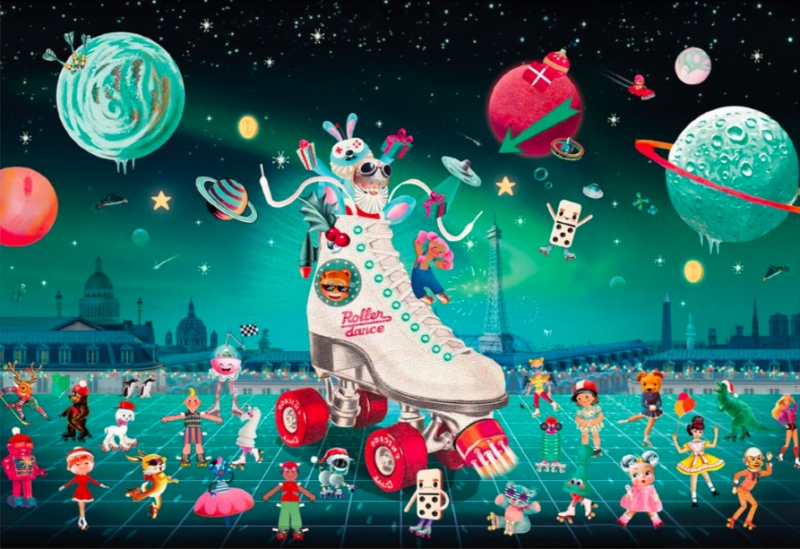 The festivities don't stop just there; from 1 to 23 Dec, Galeries Lafayette Boulevard Haussman will set up a giant roller dance floor! We're talking about children and adults alike donning a pair of rollerblades and grooving to the tunes of the favourite films and series from Disney+.
A Christmas extravaganza come to life
The iconic Christmas tree at Galeries Lafayette this year ties into the story behind 1, 2, 3, CHRISTMAS; every 30 minutes, the lights in the mall will go out for a dazzling sound and light show to reveal the toys — including dolls, smart robot dogs, trains, recycled toys, plush toys, spinning tops and other iconic playthings — coming to life, as if by magic.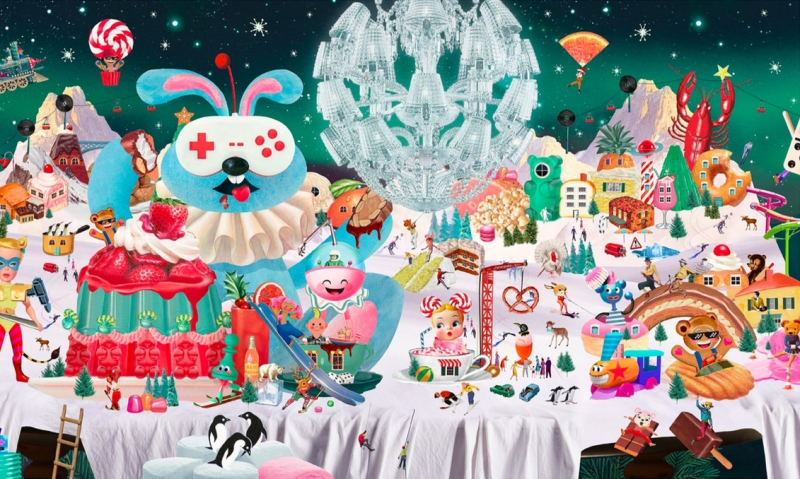 This half-hourly intermission borrows its inspiration from the importance of child-like spirit in the toys that bring joy to many faces this time of year. That is why, such focus is placed on spreading an innocence for excitement and jubilance at Galeries Lafayette for Christmas this year! (Which, many will say, carries even more significance in light of recent events).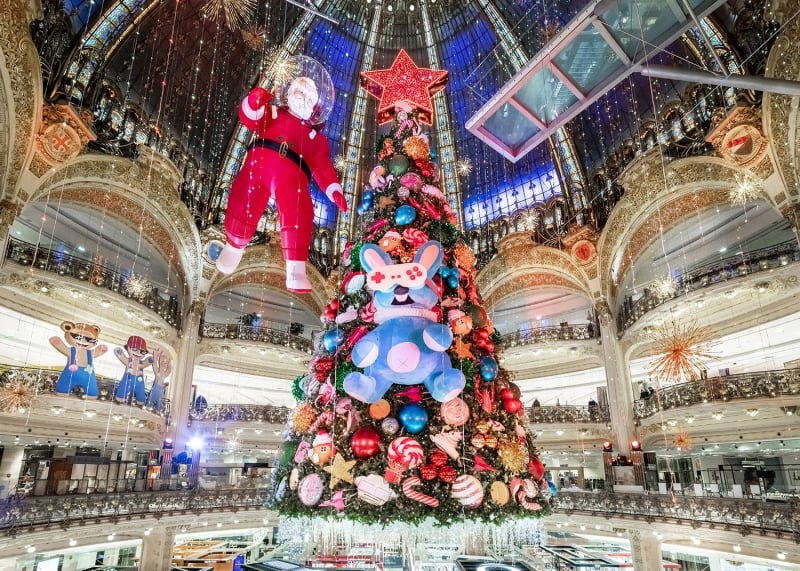 And why the astronaut-themed Santa, you may ask? Well, no mention of Santa would be complete without every child's favourite village, the North Pole. The story of the toys' reinvention of Christmas with Santa's help takes place in a cosmic Christmas village with the northern lights as a backdrop. In Galeries Lafayette, space-age Santa cruises around the Christmas tree every half an hour and spreads both Christmas joy and delivers gifts to children all over the world. 
Also read: 15 Dazzling Christmas Lights Around the World You Have to See
On that note, Christmas at Galeries Lafayette would also be incomplete without its kaleidoscopic window displays! Visitors to Boulevard Haussmann can expect a surreal and vintage display of the story of 1, 2, 3, CHRISTMAS. These will feature scenes of 11 episodes in the adventure, from the Awakening of the Toys and the Toy Feast, to the Christmas Chorus and Santa's Sleigh. Visitors can also spot Santa sporting modern-day Parisian looks in these displays. 
What's more, Galeries Lafayette stores across the country will feature iconic Disney, Pixar, Marvel, and Star Wars characters in these windows, too!
Christmas: the Season of Giving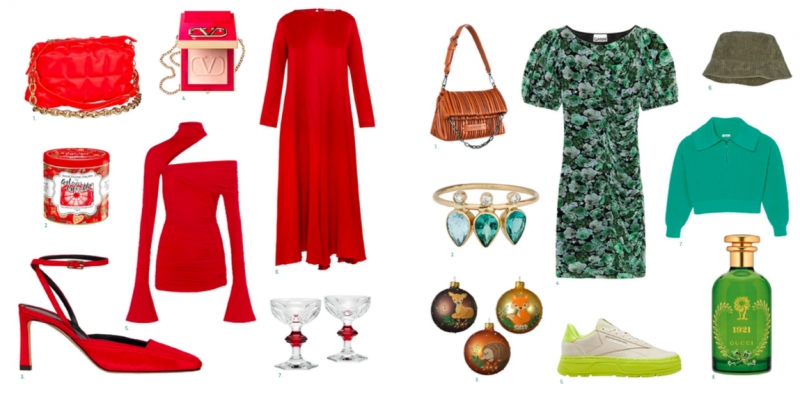 Are you ready to shop for a Christmas outfit to go to that fancy holiday party? Luckily, Galeries Lafayette in the world's most fashion capital has got you covered! Choose from their array of stunning designer collections across brands like Pomandère, Karl Lagerfield, Ganni, Justine Clenquet, and so much more. 
Furthermore, gourmet creations of handcrafted log cakes are available for purchase if you're ever in a pinch over what to bring for that Christmas party. On that note, exclusive pop-ups from Miu Miu, Kenzo, and Rare Champagne are just a little bit more that visitors can expect to see. 
Earn rewards for your shopping adventures
This holiday season is extra special, as free gifts are available for exclusive redemption for all Southeast Asian shoppers! Depending on how much you spend at Galeries Lafayette Paris Haussman, there are six gift sets for purchases ranging from €50 to €2,500; these include complimentary goodies from brands like L'Occitane, Montblanc, and more. 
Redemptions are available till 31 Dec 2021, and are only valid for one gift per person, per voucher, per day. All you need to do is head to the concierge at Galeries Lafayette Paris Haussman, and present the corresponding barcode which can be found here. 
Celebrate with a purpose
The season of giving wouldn't be complete bringing the magic of Christmas to those who need it most. 
That is why for the second year running, Galeries Lafayette has partnered with CéKeduBonheur (CKDB), a charity organisation to improve the quality of life for children and teenagers in hospital. Throughout the festive period, customers at all Galeries Lafayette department stores will be able to make a donation to CKDB by rounding up their purchases to the next euro. 
At the same time, Galeries Lafayette and CKDB will be collaborating to plan an assortment of surprises for the children, from the Christmas Tree reveal to donations of decorations or new clothes.
During the yuletide season, there's no better feeling than giving to those who really need it. At the Galeries Lafayette website, find out more about how you can help, including all there is to look forward to at the mall this year.
We're talking about countless designer brands, delectable treats, and dazzling displays aplenty!
Does this sound like a Christmas spectacle that you want to indulge in? After all, there's nothing like celebrating the joyous festive season in the City of Lights, in one of the country's finest department stores. With the Singapore-Paris VTL already in action, it's time to make the postcard-worthy holiday at Galeries Lafayette a reality! 
---
Brought to you by Atout France.