Taiwan, oh Taiwan. The hustle and bustle of night markets comes to mind when Taiwan is mentioned. A foodie enclave that serves up an eclectic mix of dishes, Taiwan is undoubtedly a perpetual favourite amongst gastronomers!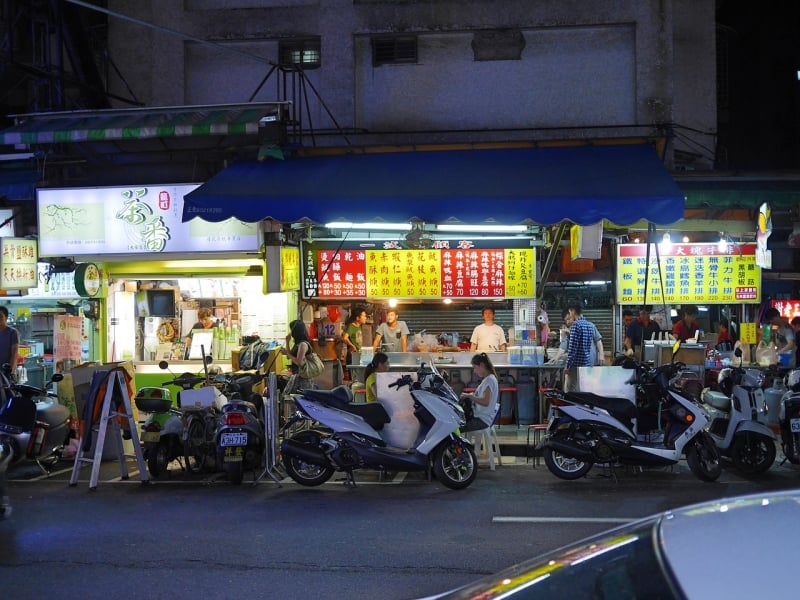 But are you sick and tired of scoffing down the same old stinky tofu and pearl milk tea during your visit there? We definitely are. Therefore, we have surreptitiously uncovered TEN great street foods that are rather underrated in this nation. Skip the queues for oyster mee sua and devour these foods on your next visit instead!
1. Shaobing Youtiao (燒餅油條)
A soft unleavened Chinese flatbread wrapped around a delectable golden-brown deep-fried Chinese doughnut. What more can we say? Whilst it might not be the best thing you've ever tasted, we promise you that you'll be left begging for more after you've left Taiwan. The crispiness of the inner fritter is fried perfectly to accompany the outer bun, promising a simple yet tasty flavour with every mouthful. Go ahead and bite into this combination of breads for a unique breakfast.
Cost: 15–25 TWD ($0.70 to $1.15 SGD)
2. Da Chang Bao Xiao Chang (大腸包小腸)
"It's just an American hot dog!" Or so they say. Look closely enough and you'll realise that these Taiwanese sausages aren't wrapped around ordinary buns – they're wrapped around a glutinous rice bun! Nestled perfectly in the glutinous rice bun, the sausages are barbequed on the spot and doused with garlic, promising all you epicureans a zesty taste with each bite. Go ahead, sink your teeth into this authentic creation for a true taste of Taiwanese goodness.    
Cost: 60 TWD ($2.76 SGD)
3. Gua Bao (割包)
A hamburger, Taiwanese style. Take a bite into any of these gua baos and you'll agree with us that it's the most succulent burger you've ever bitten into. The soft steamed bun is filled with a generous portion of the very same braised pork used in braised pork rice! Powdered peanuts and pickled cabbage are further added to accentuate the juiciness and fragrance of the bun. voilà. Feeling hungry already? Go ahead and get booking to Taiwan for a gastronomical adventure!
Cost: 50 TWD ($2.30 SGD)
4. Scallion Pancake (蔥抓餅)
Some call it a variation of Italian pizza, others say it's an adaptation of Japanese okonomiyaki. Whatever it is, grab one from any of the night markets you visit and sink your teeth into this piquant pancake! The flaky exterior mixed with juicy egg and scallion fillings are just absolutely addictive. For a more sinful treat, request for some cheese fillings to make your pancake the epitome of guilty snacking. You can thank us later.
Cost: 60 TWD ($2.76 SGD) 
5. Pig's Blood Cake (豬血米糕)
Yeah, the name of this dish definitely isn't the most appetising one around but we assure you, the name doesn't do the dish any justice. For those brave enough to stomach it, you'll be rewarded with a tantalising treat. A hybrid between rice cakes and mochi, this delicacy is made by coating pig's blood with sticky rice, deep fry it, and then drench it with tons of sweet peanut powder. We promise you that this savoury popsicle will burst with flavours, every bite of the way.
Cost: 30-40 TWD ($1.38 to $1.84 SGD) 
6. Fried Milk (炸牛奶)
Wait a minute… FRIED MILK?! That's impossible. But Taiwan's ingenious vendors make the impossible a reality in order to spruce up their street food selection! Take a bite into this crispy fried milk batter and savour the gush of smooth, sweet milk oozing into your mouth. It's no wonder vendors typically sell them in sticks of threes – one just isn't enough to quell your craving! You'll probably find yourself lapping up every single drop of milk and licking the stick clean by the time you finish. Yes, it is just that delicious.
Cost: 20 TWD (one-stick) or 50 TWD (three-sticks) ($0.92 SGD for one-stick or $2.30 SGD for three sticks)
7. Braised Pork Rice (滷肉飯)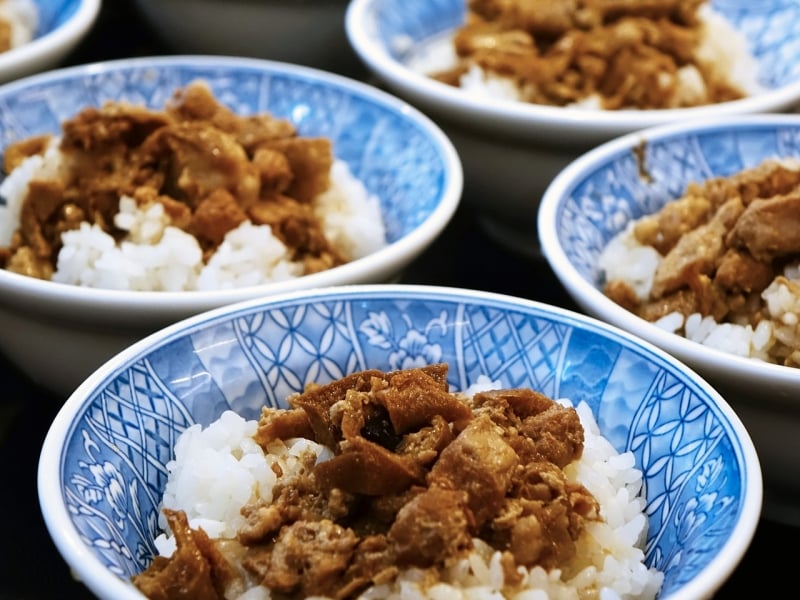 A staple amongst locals, this simple yet extraordinarily tasty dish is often overlooked by visitors who balk at the seemingly pitiful appearance of the dish. Solely minced braised pork topped over a bowl of rice, this Taiwanese style dish can be found at almost every street corner. The tender chunks of meat sinking into the fragrant rice make for a great comfort food of sorts. The dish is so beloved in Taiwan that in 2011, when the Chinese province of Shandong claimed the origins of the dish, the Taiwanese government dished out 1,000 bowls to bolster its claim. If you're in Taiwan, grab a bowl of braised pork rice and you'll see what we mean. By the way, each large bowl of this dish costs only 50 TWD. You've no reason not to try it. Make your dream foodie trip a reality and book your trip to Taiwan now!
Cost: 30–50 TWD ($1.40 to $2.30 SGD) 
8. Prince Cheese Potato (王子起司馬鈴薯)
A dish that's out of this world, words cannot express how gratifying this dish is. The prince cheese potato is a mouthgasming kaleidoscope of flavours and ingredients that are fit for a king. You'll be able to pick up the tangy aroma wafting through the air as you get closer and closer to the street stall. Basically, the dish comprises of a potato stuffed with minced hard boiled eggs, battered in breadcrumbs and fried. The fried potato is then drenched with a bountiful portion of warm overflowing cheese. You're probably already drooling as you read this but then again, who isn't?
Cost: 60-80 TWD ($2.80 to $3.70 SGD) 
9. Fish Tempura (甜不辣)
Take some fish paste, mould it into various shapes and sizes, deep-fry it and you'll have yourself some fish tempura. The Taiwanese version of Japanese oden is probably the best adaptation of anything Japanese and you'll be nodding in agreement after you've taken a bite out of this. The juicy pieces of tempura are thrown into a bowl and coated with sweet brown sauce, ready for consumption. Bite into the chunks of fish cake and savour the aromatic fusion of textures and flavours. But that's not all! After you're done relishing this dish, don't lick your lips just yet. Head back to the vendor and add some soup into your bowl to guzzle down whatever remaining chunks of fish paste and brown sauce you have left. You'll be pleasantly satisfied.
Cost: 50 TWD ($2.30 SGD)
10. Ice-Cream Rolls (冰淇淋薄饼)
After all those sumptuous dishes, it's only fitting to end off with one of Taiwan's quintessential desserts – the ice-cream roll. Let this dessert burrito's sweet and savoury flavour entice you into rounding off your foodie escapade with a bang! Featuring two scoops of ice-cream smothered with peanut brittles, who could possibly deny a mouthful of this? Roll it all up and there you have it, a perfectly textured dessert that promises bursts of nuttiness fitting enough to be your last course.
Cost: 40 TWD ($1.84 SGD)
You've probably been drooling over your keyboard as you read this, wondering when you'll ever get the chance to visit Taiwan just for these goodies. Well, you're in luck! Check out these sweet travel packages by Focal Travel, known for their exceptional customer and travel services. We stand by Focal Travel to provide you with an unparalleled travel experience to Taiwan. Head down to Taiwan and satisfy your hunger pangs right now!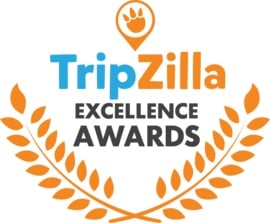 Winner of the TripZilla Excellence Awards – Best for Taiwan, Focal Travel was established in 1994 and is armed with a wealth of experience to provide you top quality travel services and stellar customer service. Specialising in tours to Taiwan, Focal Travel commits itself to excellence and aspires to deliver unforgettable travel experiences to its valued customers. When booking your next holiday, be sure to check out their comprehensive travel packages!
In other words, you're bound to have an unforgettable holiday when you're in the hands of this Taiwan destination expert!

See the world with us.
Subscribe now!
---