When most travellers think about Korea, the first place that comes to mind is Seoul, a glamorous capital city that is home to prestigious universities, famous entertainers, and ancient Asian history. At the opposite end of the country lies Busan, a laidback city by the sea.
Situated on the southeast coast, Busan is the second-largest city in Korea and one of the largest port cities in Asia. Three hours away from Seoul by high-speed rail (KTX), Busan should be on every traveller's bucket list. Because Busan is such a large city, you might consider exploring only one or two districts if you have a short trip.
If you only have one day to explore Busan, consider the following itinerary.
1. Haeundae Beach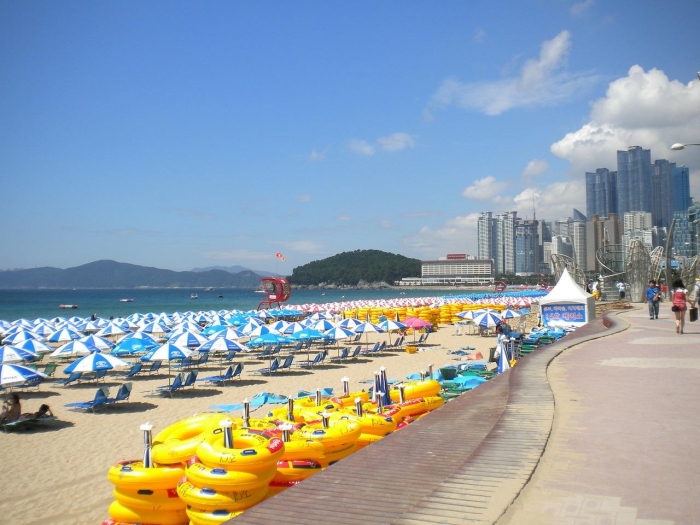 You can't visit this famous coastal city without seeing the coast! There are many beaches in Busan, but I personally recommend Haeundae, one of the larger beaches and a centre of tourism. Walk on the warm sands and enjoy the gentle waves splashing against your feet. The water tends to be calm and safe for swimming, and the beach has a paved walking area if you prefer to stay off the sand. The area around the beach also has tons of restaurants, shopping, spas and a casino.
2. Busan Sea Life Aquarium
If you are travelling with small children or if the weather is unpleasant, you can spend some time at the Busan Sea Life Aquarium, steps away from Haeundae Beach. The aquarium houses more than 200 different marine species, including fish, turtles, and penguins. More adventurous travellers can also take a scuba diving lesson at the aquarium and go for a swim in the shark tank. The shark dive requires a reservation in advance and takes a few hours, so plan ahead!
3. Dongbaekseom Island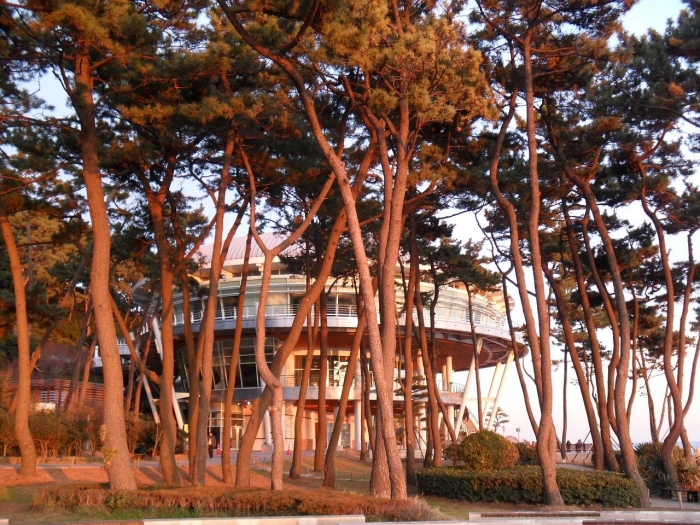 If you'd like to spend some time enjoying nature, you can take a stroll through Dongbaekseom, a former island that has become attached to Haeundae Beach. In addition to its evergreen trees and magnificent views of the water, Dongbaekseom Island is home to a statue of the Little Mermaid, as well as a monument of Choe Chi-Won, an ancient Korean scholar. If you walk through the forest to the other side of the island, you can also explore the Nurimaru APEC House, which is an international conference hall that hosted APEC summit meetings.
4. Gwangan Bridge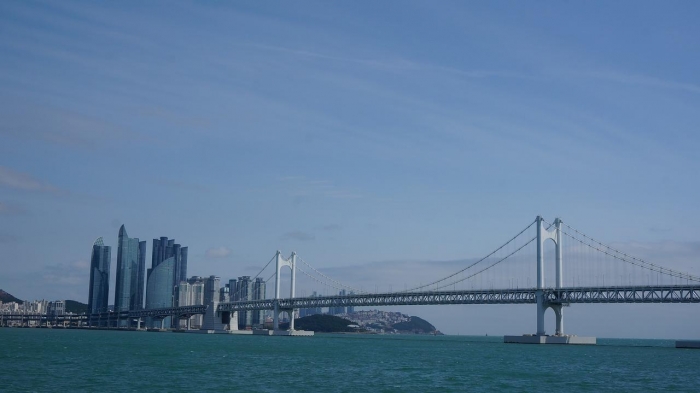 From Dongbaekseom and the APEC House, you can also see Busan's famous suspension bridge, which connects Haeundae-gu to Suyeong-gu. The view is most spectacular at night, when the bridge is lit up. Although tourists are not allowed to walk on the bridge, you can take a taxi across or admire it from afar.
5. Gamcheon Cultural Village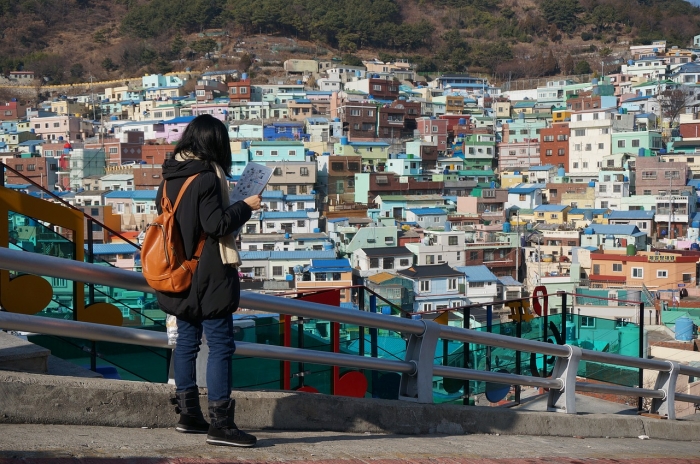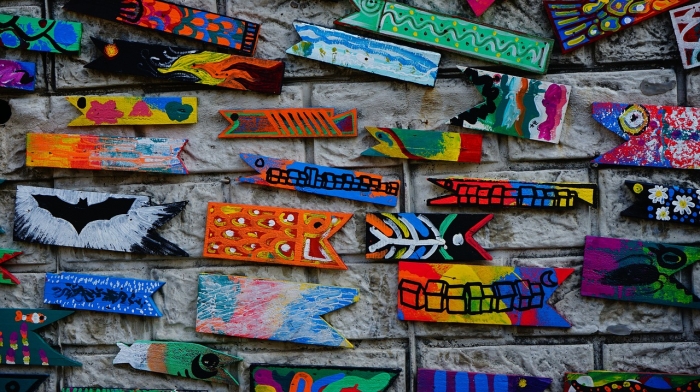 Moving away from the Haeundae area for your final stop, Gamcheon Cultural Village is steeped in history and artistry. A village nestled in the hills, the history of Gamcheon dates back to the Korean War. During the war, refugees fled to Busan and settled this shanty town, which grew in popularity and vibrancy over the years.
Today, this colourful spot is a top tourist destination and centre of the Korean art scene. The artistic village features small art galleries, murals, street food, and views overlooking the city. To get to the village, you can take a bus or a taxi to the entrance and then explore on your own. Be sure to wear good walking shoes—you'll need them as you walk through the hills!
Also read: 10 Budget-Friendly Things to Do in Busan
Keep in mind, this is only an abbreviated itinerary–there is so much more of the city to see! If you have more time to spend in Busan, visit other attractions like Nampodong, Haedong Yonggungsa Temple, and Spa Land.
Happy travels!