Even though Morocco is a popular travel destination, there are still plenty of places in the North African nation where you can escape the crowds and go away from the beaten track.
Many visitors to Morocco head to the historic imperial cities, soaring mountains, or sandy beaches. Places like Marrakech, Tangier, and Agadir see many bright-eyed travellers almost all year round. While there are certainly great reasons why some places are super popular, sometimes it's nice to step away from the tourist trail and feel as though you've discovered somewhere new. Luckily, there are many places in Morocco that are yet to attract a multitude of visitors.
From hidden beaches and remote villages to lesser-visited cities and towns, here are some of the most fabulous underrated destinations in Morocco.
1. Asilah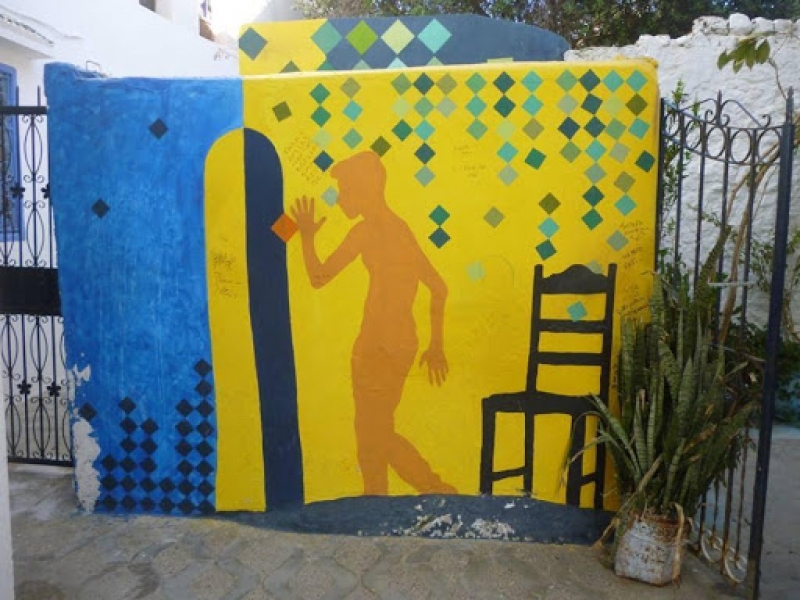 Popular with Moroccans and Spanish visitors, Asilah sees relatively few travellers from other countries. The old medina is peaceful and the walls are covered with attractive murals. Indeed, the murals are what make Asilah stand out from other similar small coastal towns. You can hit the nearby beaches, shop in the local markets, and dine on fresh seafood in a small hole-in-the-wall-style eatery. The old abandoned Jewish cemetery is an interesting spot too.
2. Oujda
The remote border city of Oujda doesn't attract many tourists, largely due to its out-of-the-way location. Near to the Algerian border, the city combines a modern outlook with a strong sense of history. The primary mosque is ornate and there are a number of attractive hammams for you to steam away your cares. The city is famous for music, specifically rai music, a traditional sound with Algerian influences.
3. Azemmour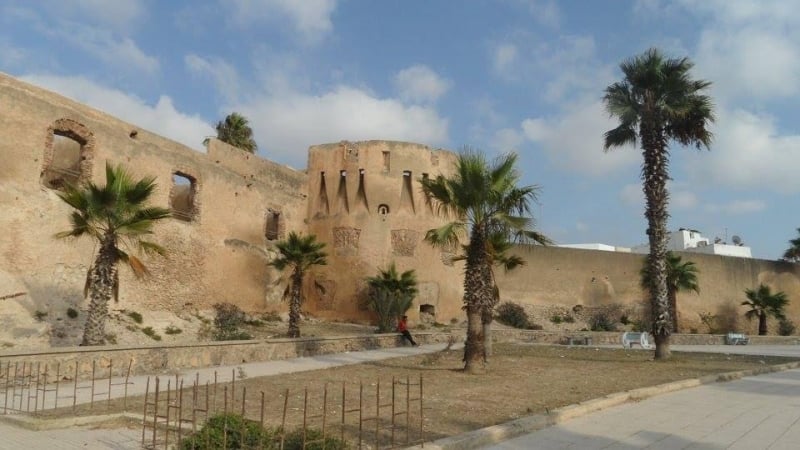 Within easy reach of Casablanca, Azemmour is a cute destination on the long Atlantic coastline. The old medina has an impressive outer wall and you can pass through tall gateways to wander colourful and quiet residential streets. Cracking, peeling, and fading street art catches the eye, and there are nice vistas over the water. The area's Portuguese heritage is easy to spot in the architecture and there are several interesting ruins and shrines to explore. Azemmour is another Moroccan destination that gave me a pleasant surprise. The deserted Kasbah Boulaouane is within easy reach too.
4. Bhalil
Close to the old imperial city of Fez, charming Bhalil is a top place to escape the hustle and bustle and experience local life. Narrow streets criss-cross the villages and small colourful homes look rather as though they have been stacked on the mountain slopes. The village has a long button-making history, and you can still see groups of women making buttons today.
5. Larache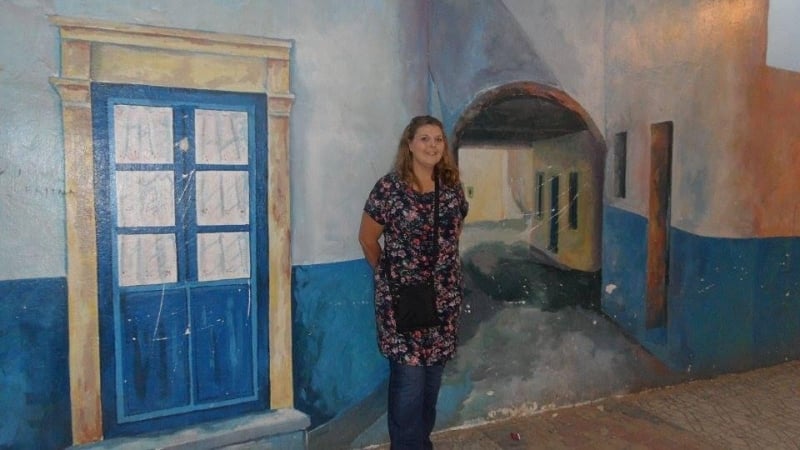 Located along the Atlantic coast in the north-western part of Morocco, Larache was a destination that pleasantly surprised me. Planning to drive from north to south while tracing the coast, I decided that Larache might be a good place to stop for a break. I found a charming coastal city with whitewashed walls and interesting architecture. The highlight for me, however, was stumbling across a road lined with cool street art. Some pictures sought to impart morals and promote health, while others showed cultural or natural scenes. There are certainly plenty of photo opportunities! The Jardin des Lions is close to hand too, with park benches, old cannons, grassed areas, and large stone lions flanking the entrance.   
6. Khenifra
Nestled between the tall peaks of mountains within the Atlas range, Khenifra is a great base for exploring nearby places of natural beauty. Khenifra National Park is a highlight, with hiking trails, many cedar trees, Barbary monkeys, and stunning lakes. You'll also find one of Morocco's most spectacular waterfalls nearby, at the start of the Oum Rbia River.
7. El Jadida
Popular with Moroccans heading on their summer vacation, El Jadida is another lovely spot along the Atlantic coast. The old Portuguese city has many beautiful buildings. While many people hit up filming sites around Morocco from The Game of Thrones, El Jadida has an attraction that was featured in a variety of productions: the atmospheric Portuguese Cisterns. You can walk atop the star-shaped fortress and admire views of both the city and the coast, see old churches, mosques, and lighthouses, and relax on sandy beaches.  
8. Amezrou
Located in the arid Draa Valley, the desert settlement of Amezrou was once a stop-off point along a bustling trade route across the Sahara. There's a pretty oasis, allowing hardy people to reside in the otherwise harsh conditions. You'll probably notice that the culture here is a bit different from those in other parts of the country; the area was traditionally home to Jewish Berbers.
9. Martil
A short drive from Tangier, Martil is a pretty beach destination along the Mediterranean Coast. The sandy shores don't feel crowded, and there are some low-key restaurants and cafes close to the beach where you can get authentic meals and refreshing drinks.
10. Oualidia
A coastal area within easy reach of both Marrakech and Casablanca, Oualidia boasts a sublime lagoon. The clear waters are calm, perfect for taking a dip and cooling off in the sunshine. There are pretty beaches to enjoy and the unhurried pace of life is sure to appeal. Flamingoes and other birds can be seen at certain times of the year. Savour fresh seafood and stroll through the quaint village.
11. Demnate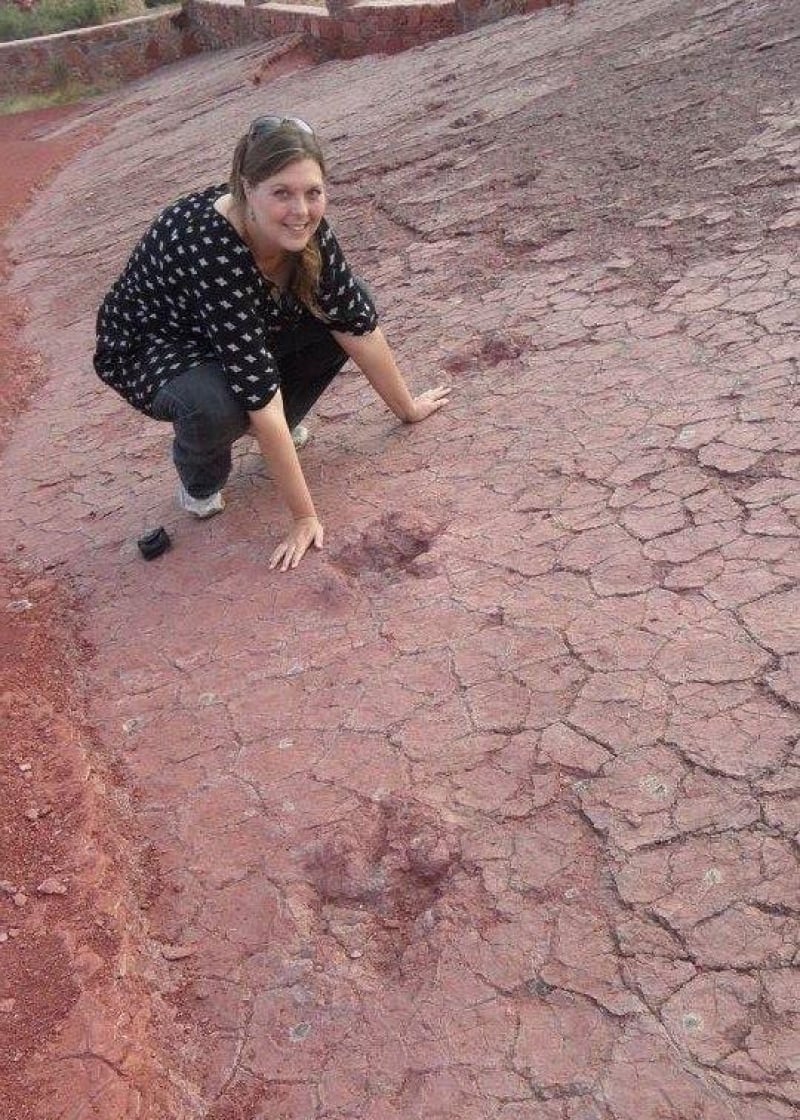 Demnate was way cooler than I could possibly have expected! If you're a fan of slightly quirky attractions, as I am, Demnate is ideal. It's easy enough to reach from Marrakech, but it feels a million miles from the hustle and bustle of the popular tourist city. Demnate's small medina is worth a stroll, but the real beauties lie just beyond the centre. Visit the picturesque natural stone bridge at Imi n'Ifri and look for the protected birds that live in the craggy rocks. Then, drive through the scenic mountains for a short distance to see prehistoric dinosaur footprints in the rust-coloured rocks. It's really quite cool to know that you're walking where dinosaurs once roamed!
12. El Jebha
El Jebha is in the north of Morocco, sandwiched between the greenery-clad Rif Mountains and the deep blues of the Mediterranean Sea. The small port town may not have any headline attractions, but it's a cute place to chill for a few days and immerse yourself in the local way of life. One thing I noticed while there, however, was that there seemed to be very few women on the streets; solo female travellers might not feel completely comfortable. There are many hash fields close to hand, so don't be surprised if you're offered a smoke! Take a boat trip around the coast to admire the pretty lagoon and enjoy long walks along the shore.
Also read: When Travelling to Morocco: Expectation vs Reality
Other underrated destinations in Morocco
And there's more! Medieval Taza has plenty of history, while nature lovers are sure to enjoy exploring Jebel Tazzeka National Park. Akhfennir is a lovely fishing village close to Khenifiss National Park, Safi is known for its record-breaking tagine and pottery industry, and Berkane is a great base for getting to Saidia Beach, Morocco's so-called Blue Pearl.
Head to Dakhla or other destinations in the disputed territory of Western Sahara to really feel as though you've ventured off the grid. The spiritual northern city of Ouezzane, the Swiss-like landscapes and architecture of Ifrane, and the coastal Berber town of Al Hoceima are other fine destinations in Morocco that are off the beaten path.  
---
Featured and Facebook image credit: Robert Prazeres