Staycation is dubbed the new vacation – especially as we discover new ways to find simple pleasures close to home during this unprecedented pandemic. While COVID-19 has caused travel to take a back seat, do not let it dampen your wanderlust. With a staycation, you can bring the holiday to you instead of flying to a far-fetched destination (no more dreaded long-haul flights).
Hotels in Singapore are getting the go-ahead from authorities to accommodate guests for staycation, with proper social distancing measures in place. This means it's high time you enjoy a well-deserved break to experience fresh vibes that will give you renewed vigour. But, before you jump the gun and make a choice from the plethora of hotels dotting Singapore, determine what your staycation archetype is so you know where you fit in the grand scheme of things. It will become easier to find a hotel that fits your persona to a tee. Everyone has a personality type and there is no such thing as one-size-fits-all. Come along and unpack the unique traits of your personality and match your stay with your disposition.
With a DBS/POSB card, you can enjoy up to 15% OFF local staycations when you book through www.agoda.com/dbs. What are you waiting for? Sign up today and treat yourself to a much-needed staycation at a fraction of the cost. From now till 31 Dec 2020, earn up to 10 miles per S$1 spent on your staycation with the DBS Woman's and Altitude Cards x Agoda!
Don't have a DBS/POSB Credit Card? Apply now and get a $200 Agoda voucher!and treat yourself to a much-needed staycation at a fraction of the cost.
Promo period: Now – 30 September 2020
Stay period: Now – 30 June 2021
The super saver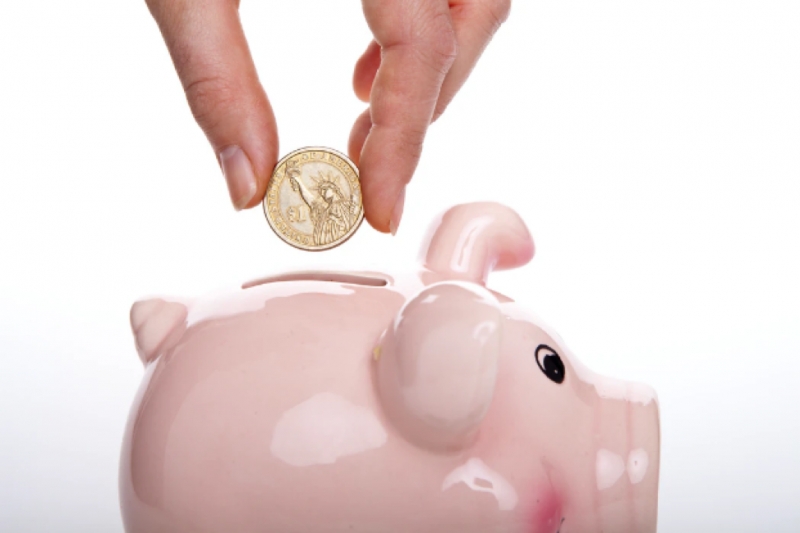 With a shoestring budget, you are willing to forego decadent frills for simplicity. To you, a clean accommodation with basic amenities will suffice. After all, 'the world is your oyster' resonates with you. You won't be spending much time in the room because getting out there to make the most out of your time is on your agenda. A strategic location within sniffing distance to places of interests is key – making it easier to access them by foot. You will scour the world wide web to get your hands on the best early bird discounts.
Utilise DBS points to reward yourself with a staycation: Redeem your DBS Points/ POSB Everyday Dollar (PED) to offset your booking on DBS Travel Marketplace — you could even stay for FREE with sufficient DBS Points/ PED!
Where to stay?
Hotel Boss boasts more than 1500 spacious rooms sans all the ostentatiousness. Here, you will find all the necessary top-of-mind features such as an electronic safe, mini fridge, and hairdryer at no additional costs. The affordable price with an indispensable service to boot will be a bang for your bucks. What's more, you are minutes away from the bustling precinct of Orchard and the OG hip neighbourhood of Bugis. You can set out to spend time tasting your local favourites or shop till you drop before retreating to the comfortable bed.
Rate: From SGD103
Address: 500 Jln Sultan, #01-01, Singapore 199020
The doting nurturer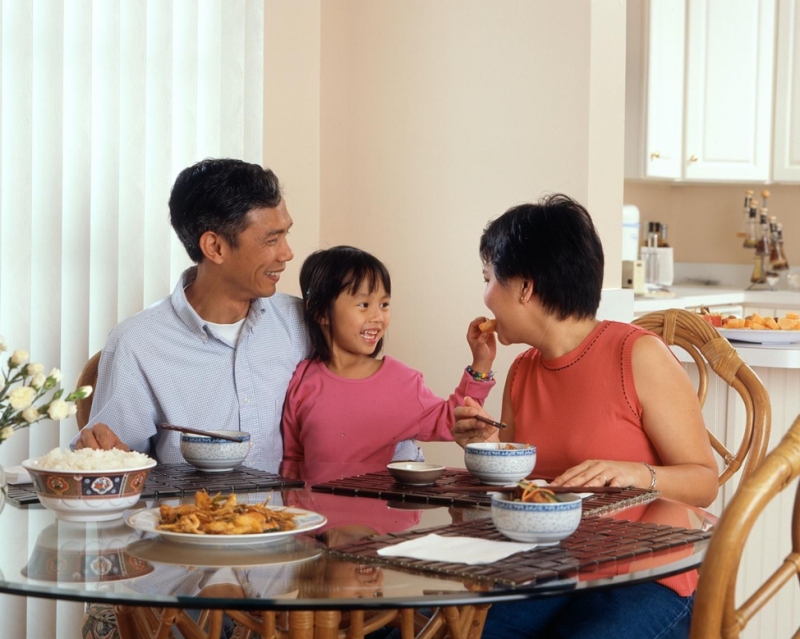 Your family has a special place in your life. Hence, you are always making plans surrounding them. You feel a sense of belonging and meaning around your loved ones and have an innate propensity to nurture and care for them. When it comes to a staycation, having all your family members under one 'roof' is a must. So, the bigger the hotel room, the better. If you are blessed with little ones, a hotel with kid-friendly amenities that will keep them entertained takes the cake.
Where to stay?
At Shangri-La Hotel, Singapore you are sure to spend quality time with your family. The September school break is arriving shortly and if your plans to holiday abroad fall through, you can have an equally exhilarating time here. You won't have to worry about chores piling up with regular housekeeping service or buzz your head planning on what to eat thanks to the kids' meal programme. The renowned hotel boasts five suites with unique themes namely safari, castle, outer space, underwater, and treetops to spark the imagination in your lil ones (perfect for families with kids). They can also have a whale of a time at the outdoor space featuring six water play areas. With adjoining rooms, you can even enjoy some privacy with your partner. So, if you have a large family, having a staycation won't be challenging at all. And if you are planning to treat family to a long staycation, you can opt to stay at its serviced apartment.
Rate: From SGD 324
Address: 22 Orange Grove Rd, Singapore 258350
The luxury connoisseur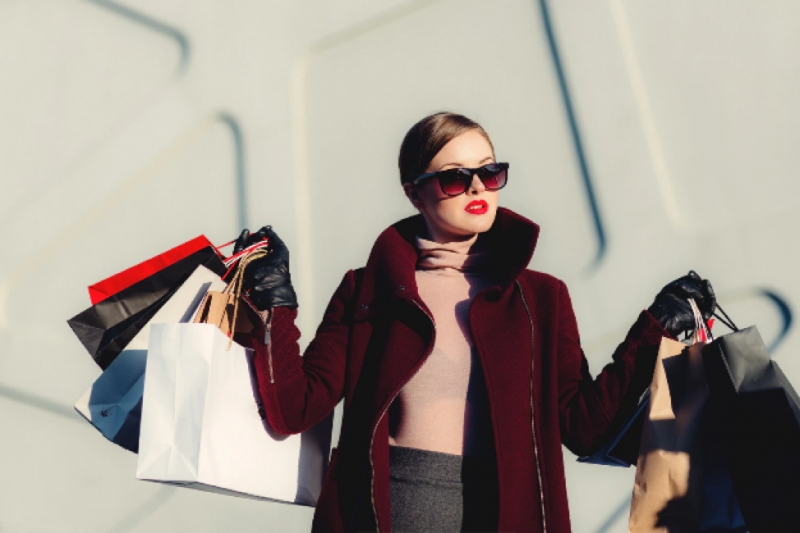 You have an appreciation for the finer things in life. When on a staycation, putting up at a lavish hotel is an act of rewarding yourself for all the hard work you have put in. To you, luxury is in the details and it should be reflected in every nook and cranny of the room. You are hoping to steep yourself in wellness while seeking pure indulgence. Quality must not be compromised and a customised and personalised experience is the cherry on top.
Where to stay?
The St. Regis Singapore, born of a remarkable legacy dating back to more than a century ago, is synonymous with all things luxurious. Stepping foot into the commodious room outfitted with a king-size bed in lush fabrics and decked out in opulent materials and refined textures will take your breath away. The elegant ensuite marble bathroom adds on to the allure of this palatial accommodation. With a fleet of Bentley limousines at the disposal of sophisticated guests, you can make your way around town in glamour.
Rate: From SGD 390
Address: 29 Tanglin Rd, Singapore 247911
The thrill seeker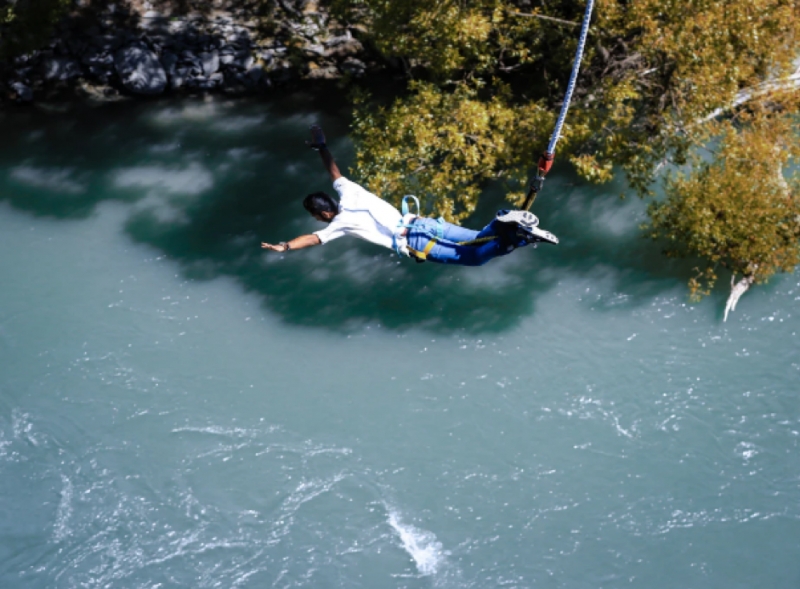 Bungee jumping ✓ Jumping out of a plane ✓ Shark cave diving ✓ Rock climbing ✓ If you have done any of the two activities mentioned above, chances are that you are a thrill seeker. You live life on the edge and relish every moment of it. Unafraid to take risks (because YOLO), you are always on the lookout to get your heart thumping with adrenaline-fuelled experiences. And, that's just what you set your heart on when considering a staycation. The ideal hotel will get you out of your comfort zone and leave you feeling reinvigorated.
Where to stay?
There's no place better than Equarius Hotel to get you going. Nestled in Sentosa (dubbed as the State of Fun in Singapore), this up-and-coming hotel is within close range of thrilling activities that will fire your enthusiasm. We're talking about rocketing up a spindly track and descending sharply at the Universal Studios Singapore or levitating inside a 5-storey tunnel with strong winds at iFly. You can even zip across the picturesque island at Mega Adventure Park. With Equarius' all-inclusive package, you can enjoy some discounts on various attractions.
Rate: From SGD 308
Address: 8 Sentosa Gateway, 098269
The nature lover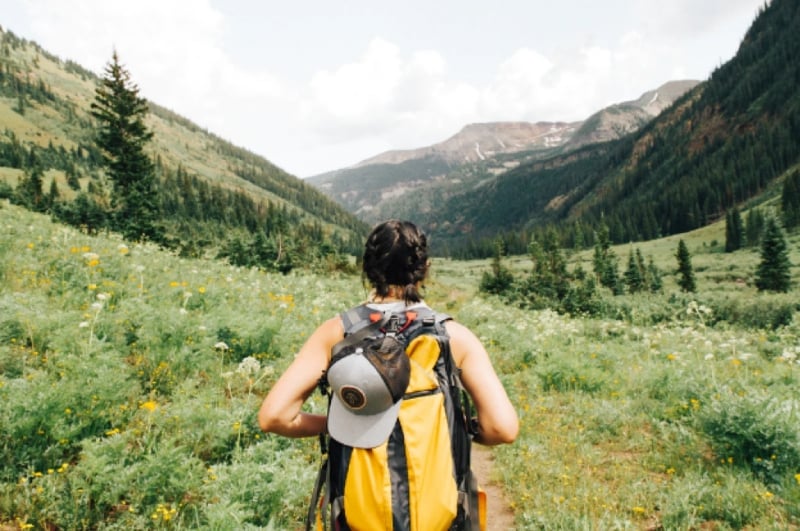 There is something about exploring the great outdoors that makes you feel at ease. The sights, sounds, and scents draw your attention. Being at one with nature elicits pleasant emotions within you and you can't seem to get enough of it, so much so that you wish to immerse in lush greenery during a staycation. An obscure location away from the hustle and bustle of the city makes for the ideal getaway.
Where to stay?
Oasia Hotel Downtown will be a breath of fresh air (literally). It is a relaxing retreat far from the hubbub of the Central Business District. The minimalist hotel incorporates green elements into its establishment seamlessly, accentuating the wonderful diversity of mother nature. It was designed to be a sanctuary for animals and plants. With rooftop pools and a sky terrace (where weekly yoga classes are held), you can stop in your tracks in the calm of the day and let the sound of birds fill your ears and draw in a lung full of crisp air. It's not often that you get rooms with full-length windows – a great way for you to take in sights of the frondescence.
Rate: From SGD 234
Address: 100 Peck Seah Street, Singapore 079333
The reclusive self-starter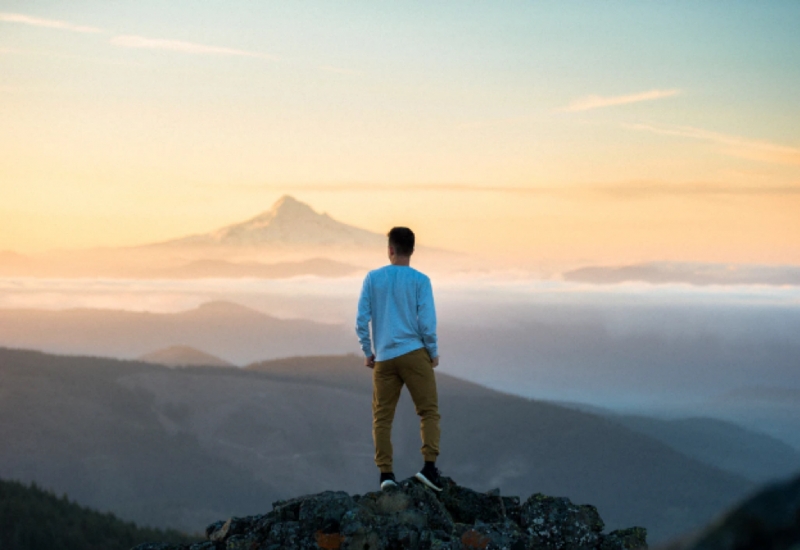 Do you enjoy spending time alone because a group dynamic might be too overwhelming for you? As a reclusive self-starter, you cherish your personal space and see yourself as an introvert. You like to live life unrushed – one day at a time. A staycation is a great time for you to take a break from the energetic social currents. You will most likely be spending all the time in, reading or catching up on your favourite show.
Where to stay?
YOTEL Singapore Orchard Road will make you feel right at home. With its space-saving design, it is perfect for a solo staycationer. You will find everything you need to spend time in solitary. With a Smart TV that connects to your mobile device, you won't need a reason to step foot outside. What's more, the SmartBed will adjust simply with a touch of a button to adjust to your posture – you won't feel languid staying in bed all day. There are also resident robots roaming around to deliver amenities to your room – minimising the need for human contact.
Rate: From SGD 158
Address: 366 Orchard Rd, Singapore 238904
The savvy trendsetter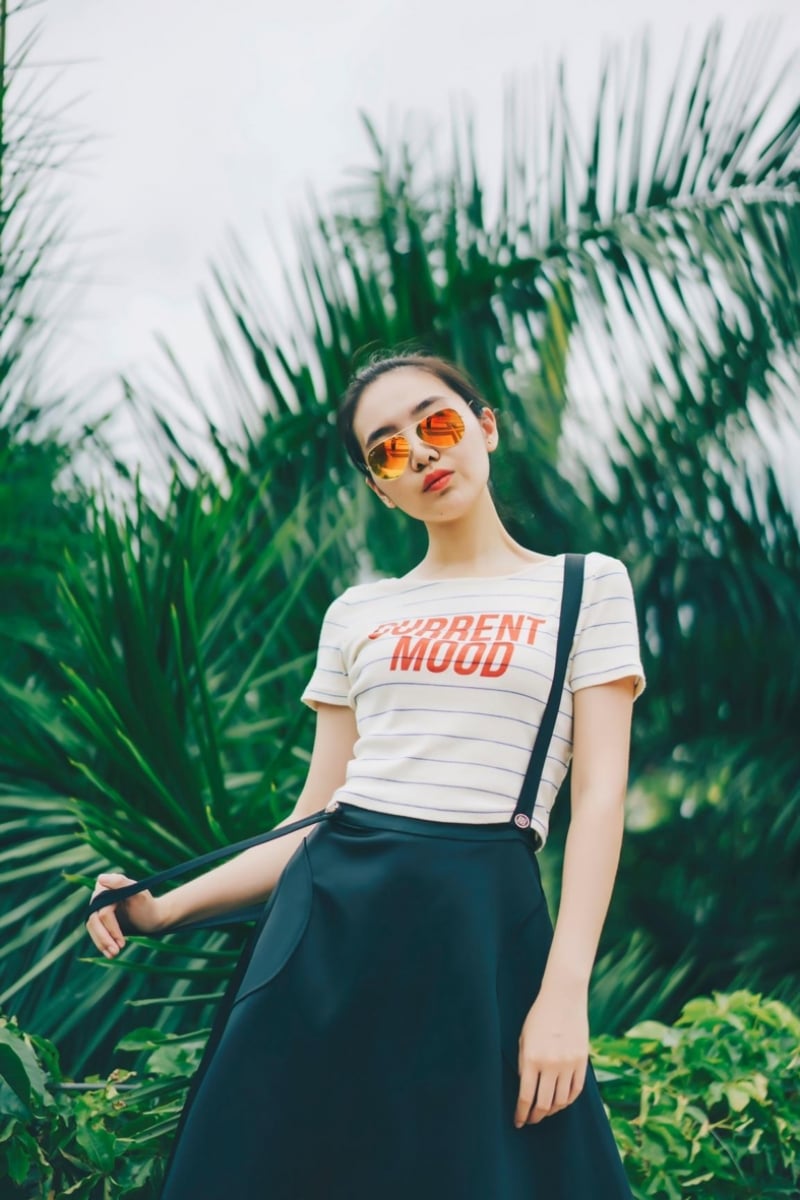 A keen eye for new trends, you blaze the trail for others to follow suit. Thinking out of the box, you find beauty in the extraordinary. You are not afraid to stand out because you will be remembered that way. Also, you understand that you will never be able to influence the world by trying to be like it. The hotel you put up at during a staycation should emanate considerable ingenuity. Most importantly, it must espouse experimental ideas.
Where to stay?
lyf Funan is the right place to ignite the vivaciousness in you. It is the epitome of avant-garde and you will see just why. Every corner of the stylish sanctuary makes for an Instagram-worthy backdrop. The communal spaces give off a swanky vibe with its neon-lights and see-saw seats. Some rooms in the sprawling building even come with playable games glued to the door (brownie points for that). Instead of a swimming pool, the chic co-living space has a ball pit for an ultimate sensory experience.
Rate: From SGD 180
Address: 67 Hill St, Level 4 Funan Mall, Singapore 179370
The affectionate lover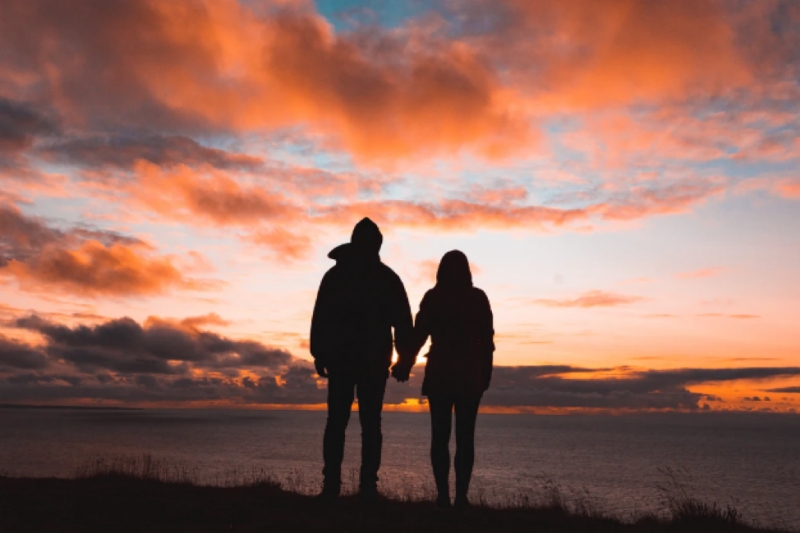 Romance is always in the air for you. You believe that it takes effort to make a relationship work and you are in it to make it last. You wish to help your soulmate evolve into the best version of himself and you will be there for him through it all. A staycation is the perfect excuse for you to pamper your significant other and cozy up to each other. The atmosphere of the hotel should radiate love all over.
Where to stay?
Villa Samadhi Singapore will spark the romance in your relationship. A charming mansion in the idyllic setting of Labrador Nature Reserve, some villa-like rooms even come with a jacuzzi for the ultimate privacy. The distinct blended colonial style creates a sophisticated space that will ignite the passion in you. You can enjoy a romantic stroll amidst verdant landscape to get to Tamarind Hill. There, you can savour the aromatic components of Thai cuisine over an intimate dinner.
Rate: From SGD 262
Address: 20 Labrador Villa Rd, Singapore 119193
Now that you already know what type of staycationer you are, it's time to play tourist in your own backyard. You can have heaps of fun in Singapore, especially when it is planned and done properly. And, it makes it easier now that you already know your personality type. With so many perks and safety measures in place, all is left is for you to make the booking.
What are you waiting for? With a DBS card, you can enjoy up to 15% OFF local staycations when you book through www.agoda.com/dbs with your DBS card. Your much-needed staycation is just around the corner!
Don't have a DBS/POSB Credit Card? Apply now and get a $200 Agoda voucher!
Promo period: Now – 30 September 2020
Stay period: Now – 30 June 2021
---
Brought to you by DBS.