Not sure if I have shit luck for gift exchanges, or I have friends who are horrible at gifting. Year after year, I receive the whitest of all white elephant gifts. Chocolates, body lotion gift sets, novelty mugs – you name it, I've been on the receiving end of it. (Still love my friends though!!!!!)
If, however, you've been the giver of any of these, it isn't too late to redeem yourself. Here's a secret list of groovy experiential gift ideas that are sure to impress your friends this Christmas. And earn yourself that much-deserved street cred.
1. A session of SaberFit/Saber Tag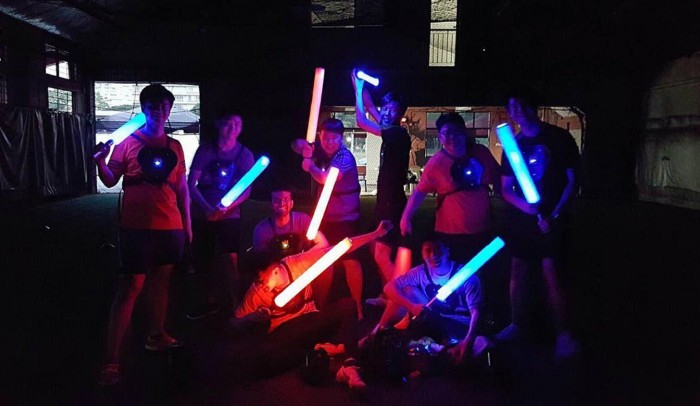 Image credit: Saber Tag
What do you get when you combine Star Wars and laser tag? A new age saber-dueling battle that'll excite even the Star Wars haters amongst your friends. I'm personally not a Sci-fi fan, yet I'm pretty psyched by a novel team-building experience like this.
Price: S$15/pax/hour (get it here)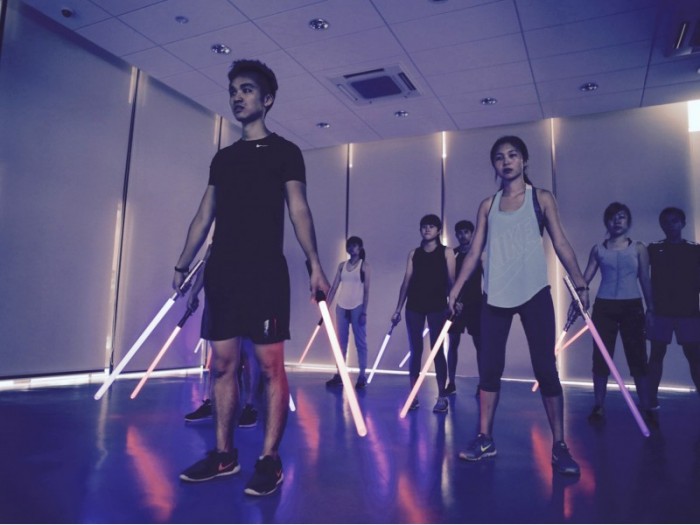 Image credit: SaberFit
If a one-time Saber Tag session isn't enough to live out that galactic dream, consider signing your friend up for a SaberFit class. We all know workouts can be mundane, but throw in a lightsaber and you'll be ready to conquer all that cardio, plyometrics, core and abdominal drills.
Price: 1st trial promo for S$15/class (get it here)
2. A Tattoo gift card
Image credit: Letizia
Got a friend who've always wanted to get inked but hasn't gotten down to doing it? A tattoo gift card makes the perfect gift for her/him. Also, you don't have to worry about them forgetting your gift (or you). They can't even if they want to.
Price: varies (get it here)
3. A staycation surprise!
If you're feeling generous, one-up your Christmas gifting spirit with a staycation. Timing a staycation over Christmas is a great idea that not many consider. A short escapade brimming with Christmas lights, turkey stuffing, and an intimate night with your loved one – doesn't it sound perfect?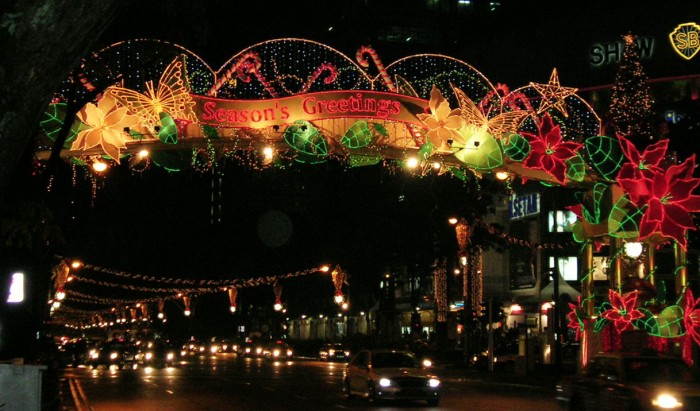 Image credit: Formulax
I'd also recommend to have your Christmas staycation in downtown Singapore. That way, you can either rave your Christmas eve away at the parties in town, or stroll down Orchard Road and marvel at the elaborated streetlights decor, before you head back and bask in the luxury of your hotel room.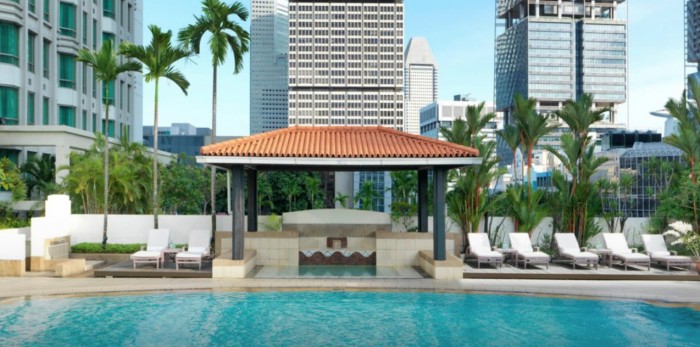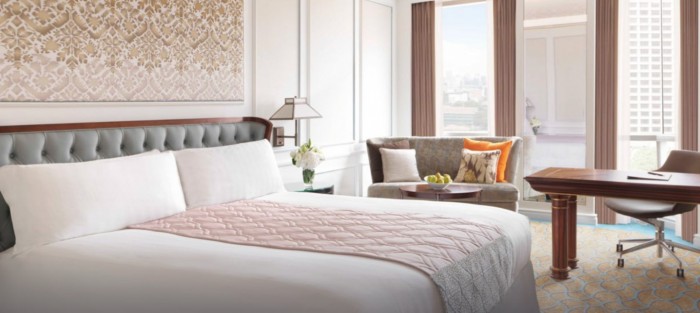 Image credit: Intercontinental Hotel Singapore
Personally, a go-to hotel for an ideal central location is InterContinental® Singapore. Coupled with the numerous landmarks to visit in the area, it's a perfect sanctuary where you can conveniently and comfortably immerse yourself in all the festive vibes around.
[CHRISTMAS STAYCATION DEAL]
From 16 to 30 December, InterContinental® Singapore is having a Christmas room package, "Yuletide Getaway", from just $310++ per room per night. Not just that, additional perks for this Christmas deal include late check-out, $70 dining credit, complimentary macarons, mulled wine & more!
BOOK NOW & hype up the festive mood in advance!
4. A hearty Christmas meal
Apart from room promotions, most hotels also have really amazing (and wallet-friendly) Christmas set lunches and dinners for you to gift and indulge yourself in without going too broke!
Conveniently located in the heart of the Central Business District, SO Sofitel Singapore is the perfect hotel to feast your Christmas away in. Even without a night's stay, the 4-course gastronomical experience this classy hotel has to offer is guaranteed to amp up all your joyous spirits. SO Sofitel also refreshes its festive lunch set menu weekly, so don't be surprised to find yourself going back for seconds. 😉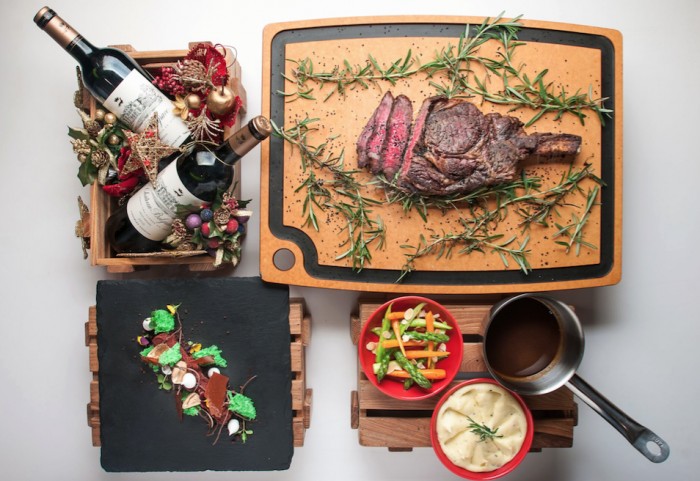 Are you drooling yet?
[CHRISTMAS SET LUNCH/DINNER DEAL]
This Christmas, gather your friends and family and feast away with So Sofitel for just $45++ (3-course lunch) or $85++ (4-course dinner). Afterall, no gift beats a good, hearty meal like this. Find out more HERE.
4. An hour of… Cat Yoga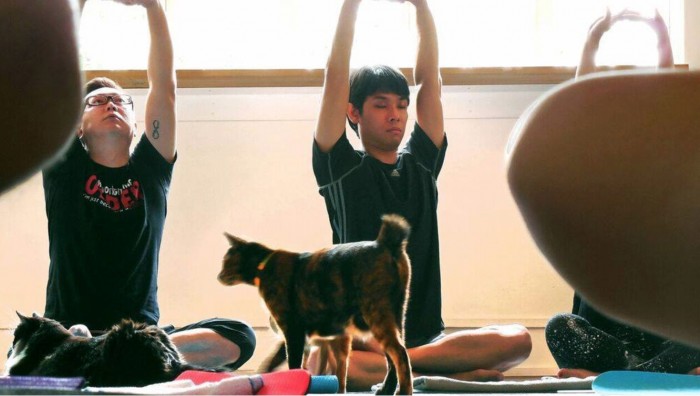 Image credit: White Cat Yoga
Doesn't matter if your friend isn't into that whole zen movement. Giving them a cat yoga session as an experiential gift is bound to make everyone else jealous because… WHO DOESN'T LOVE KITTIES??!!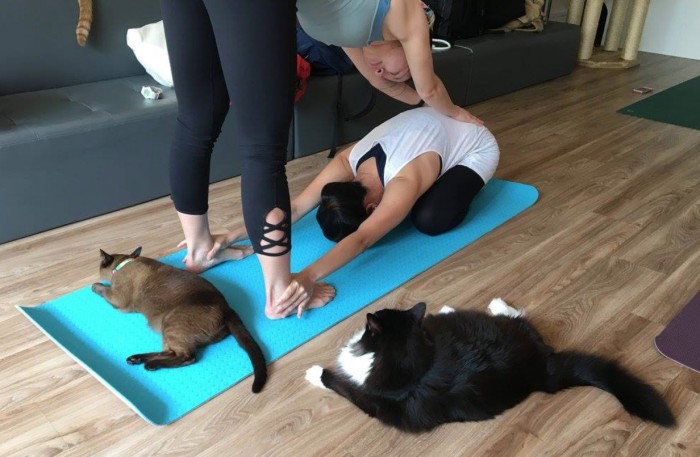 Image credit: White Cat Yoga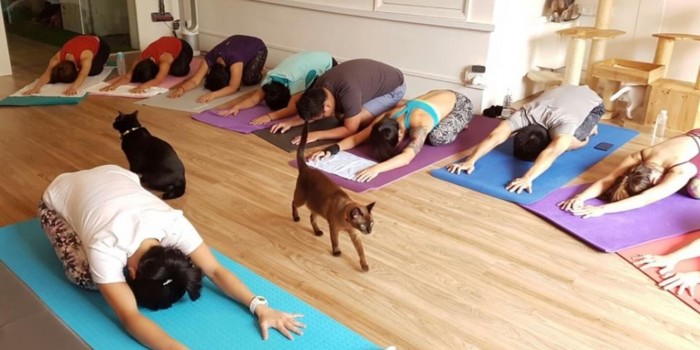 Image credit: White Cat Yoga
Ok… Just one last kitty picture…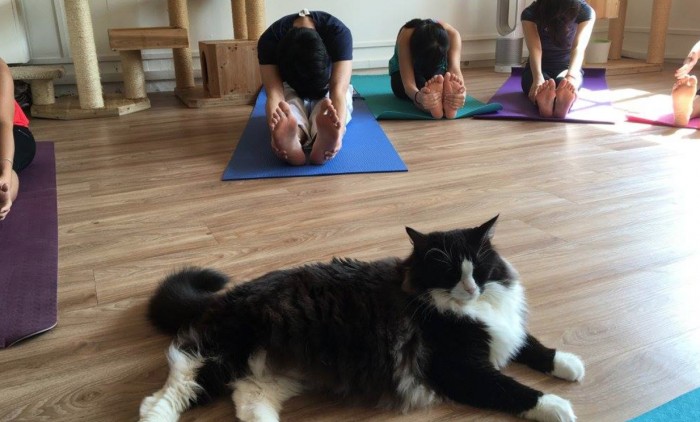 Image credit: White Cat Yoga
Price: S$40/pax/session (get it here)
5. Fulfil an F1 dream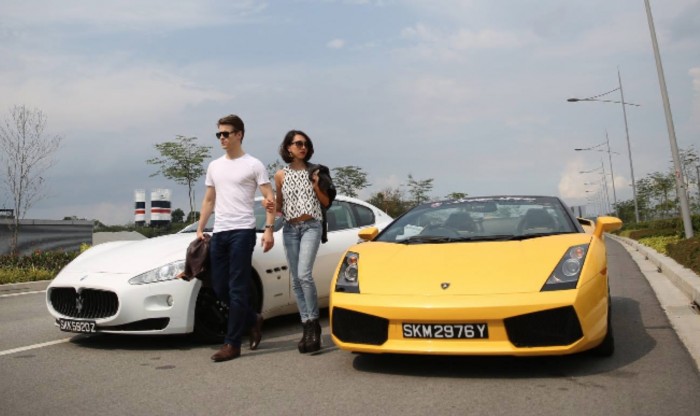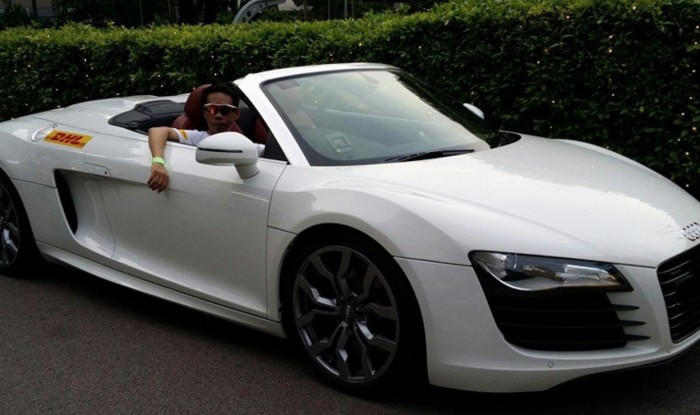 Image credit: Dream Drive
Most probably never even dreamt of experiencing the adrenaline of riding a luxury sports car, much less being behind the wheel of one. This genius car rental company has made that possible with their fleet of Lamborghinis and Maseratis at your expense – whether it's an hour of zipping round a real F1 circuit, or cruising along the streets of Singapore for a day. This gift may be a tad expensive, but it's surely one to remember.
Price: from S$400 (get it here)
6. A rejuvenating cupping session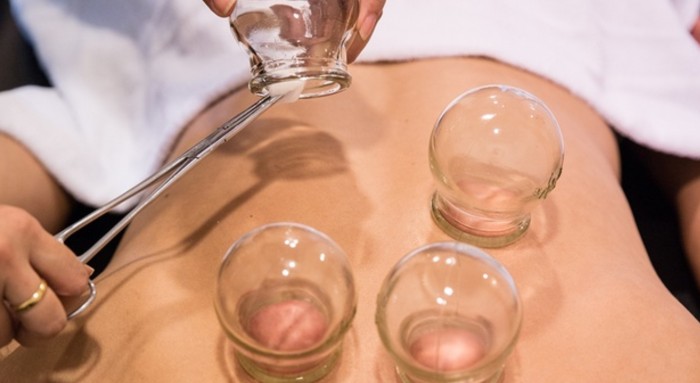 Image credit: Heritage TCM Clinic
A Cupping massage session has tons of health benefits including the loosening of muscles, back pain relief and curing of everyday fatigue amongst many others. It makes a really practical gift for your Mom or Dad, or for any of your overworked colleagues.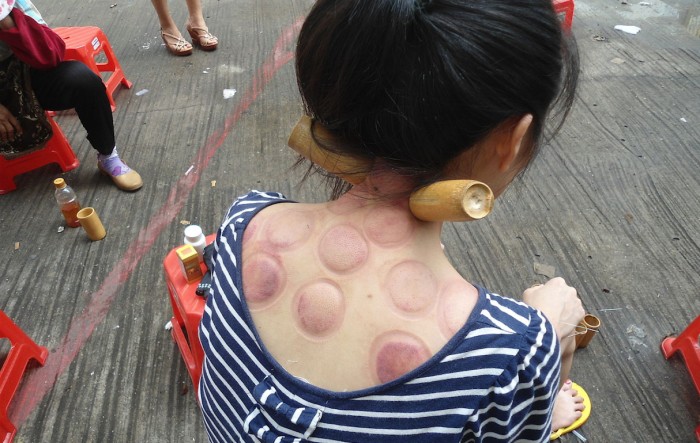 Image credit: Anna Frodesiak
Or for a friend you secretly hate…
Price: from S$18/session (get it here)
7. ParaJump @ Mega Adventure Sentosa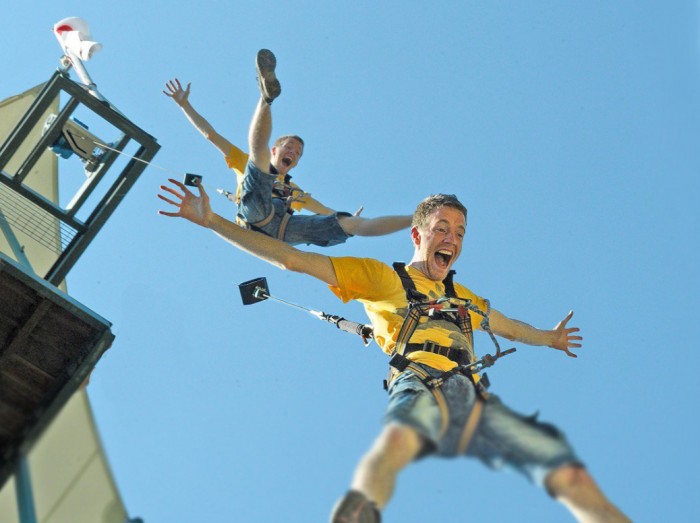 Image credit: Mega Adventure
For your thrill-seeking friends, make their Christmas by giving them a ticket to one of Mega Adventure's attractions. ParaJump is one of them, where you take a leap of faith which simulates a free-fall parachute jump as you plunge into nothingness for 15 metres.
Way better than a Starbucks gift card, I reckon.
Price: S$20/pax (get it here)
8. Batik painting workshop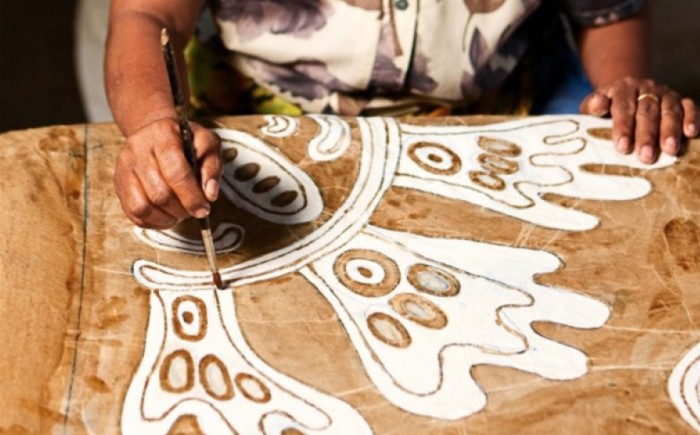 Image credit: Bartosz Hadyniak
This gift is perfect for your artsy friends who are constantly on the lookout for avenues to smear their creative juices on. They've probably tried out canvas art jamming, so Batik painting makes a really refreshing medium for them to get down and dirty. With no pre-requisites whatsoever, this gift is suitable even for those who can't draw a straight line without a ruler (a.k.a. me).
Price: S$20/pax/session (get it here)
9. Rent a hoverboard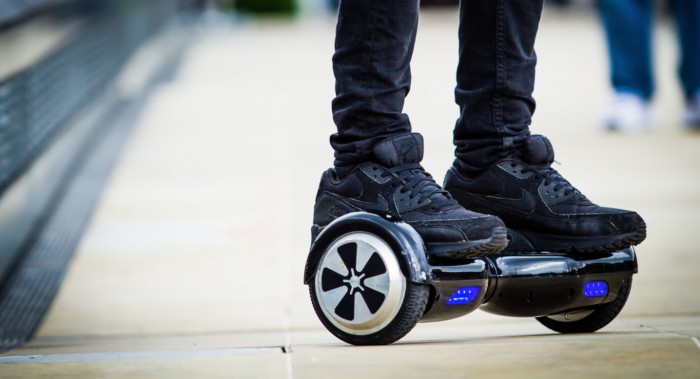 Image credit: Ben Larcey
For the longest time, I've been casting green-eyed stares every time someone on a hoverboard or unicycle whizzes pass me. But the poor bloke in me can never afford to own one of these babies. So even just an hour-long hoverboard session as a gift would be something I'd realllllllly appreciate. I'm sure I'm not alone in this.
Price: from $22.50 (get it here)
10. *bonus* AN ADVENTURE AWAY FROM HOME
Don't restrict yourself with just experiences you can give within Singapore – you can actually get your friends or family members gift certificates for overseas attractions! It serves as a timely nudge for those whom you think deserves a little vacay in their hectic lives.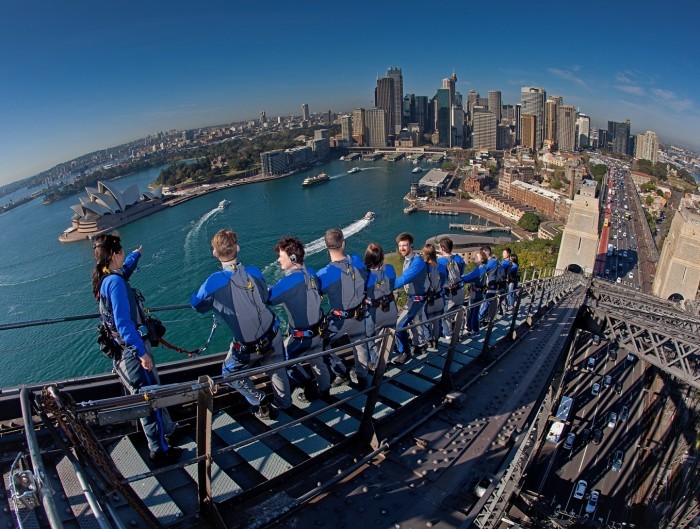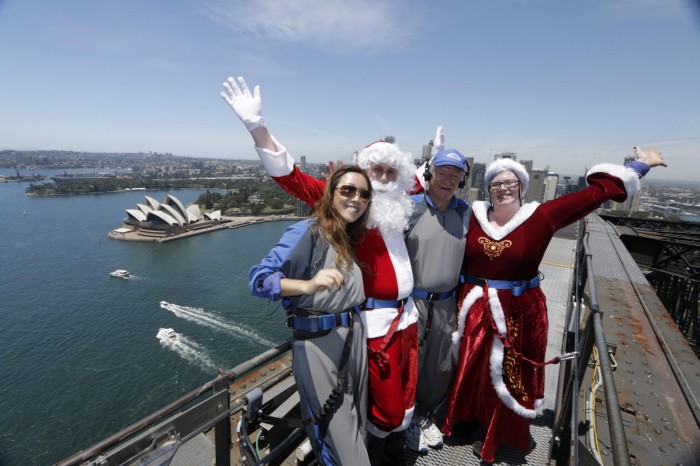 BridgeClimb Sydney mixes the best of both sightseeing and thrill, and does a pretty damn good job at it; hands down the best (and only) way one should revel in the beauty of this enchanting city. A gift certificate here is most definitely going to get that plane ticket booked right away.
Price: from S$50 (get it here)
Come this Christmas, think out of the box. Be that friend whom everyone wants to be paired with for Secret Santa.