Southeast Asia has many popular tourist destinations, but also some rare gems of natural mystery tucked away safely and securely into its little crevices. There is so much flora and fauna in this wonderful region, whether already explored and named by civilizations or not. Here are some wonderful trails to hit to explore the region's natural history.
1. Mt Batur summit trail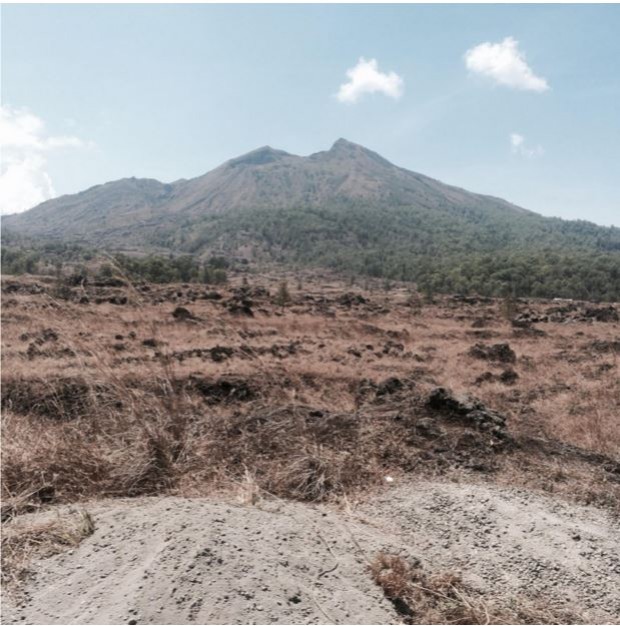 Image credit: Ash G
Mt Batur, at 1717m is not the most challenging volcano to tackle, which makes it good for beginners. The climb up is only 2 hours long. However, be mindful that it is still an active volcano. From the peak though, you will be able to see Lake Batur, which lies at the base of the volcano, green rice fields and a lava field. After your hike, soak in some hot springs and enjoy the view of the volcano you just conquered. It will feel extremely satisfactory.
2. Bokor National Park trails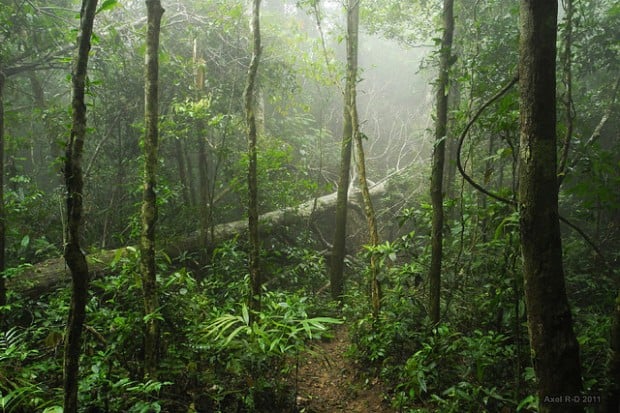 Image credit: Axel Drainville
Hike a massive, rich rainforest in Cambodia and find some French ruins! In the old days, Bokor was a popular destination amongst French aristocrats. No surprise that the main attraction here is an old French hill station at 1,080m. Because temperatures in Bokor are lower than in nearby Kampot, bring some warm clothes to be prepared. In the rainy season, visibility is almost a zero. Note that you need to pay an entrance fee of 2000 riel.
3. 100 Waterfalls Trek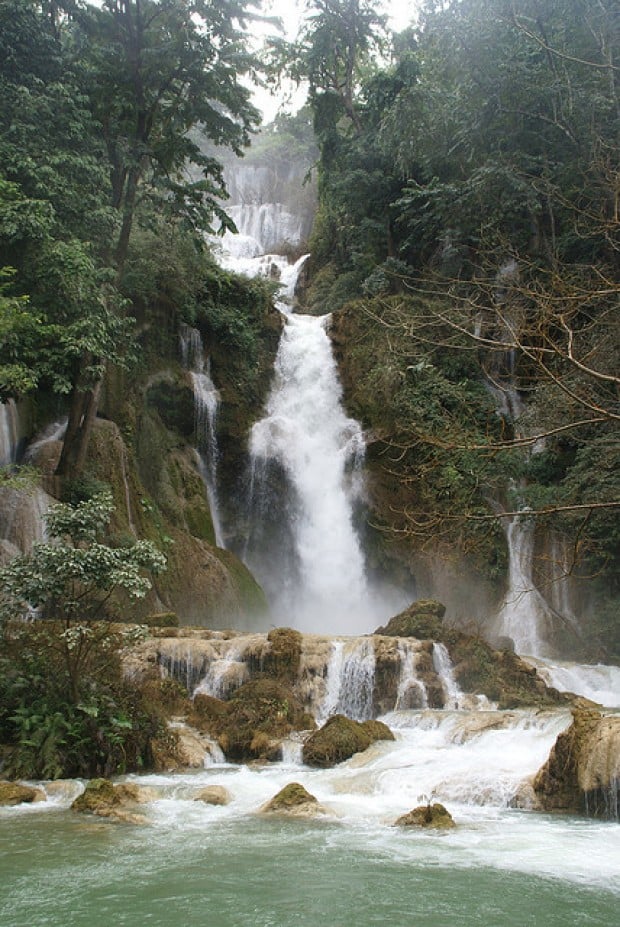 Image credit: Patrik M. Loeff
Who knows whether you actually see 100 waterfalls on this trail? This well-known trail starts off near the small town of Nong Khiaw and has a history of being used by locals to get between the different clusters of civilization in the Nam Ou Valley. You can do this hike in a day, and it is not physically demanding as compared to many other hikes you can find in the rest of Laos, but the humidity and heat does make it challenging.
4. Fansipan Mountain summit trail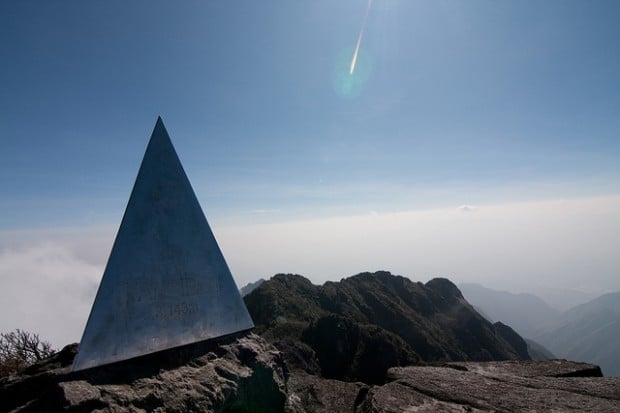 Image credit: On.My.Big.fOot.
At 3143m, Fansipan is dubbed the 'roof of Indochina'. It will take hikers about 3 days to get to the summit of Fansipan Mountain.  There is a small village located at about 1500m where accommodation and food will be provided, and most tour guide companies will bring you to stop there to rest for a night. This mountain has also become a staple for the locals of Vietnam to hike; most young people take it as a 'rite of passage'.  
Also read: 10 Hiking Tips To Always Keep In Mind
5. Tiger's Nest Monastery trail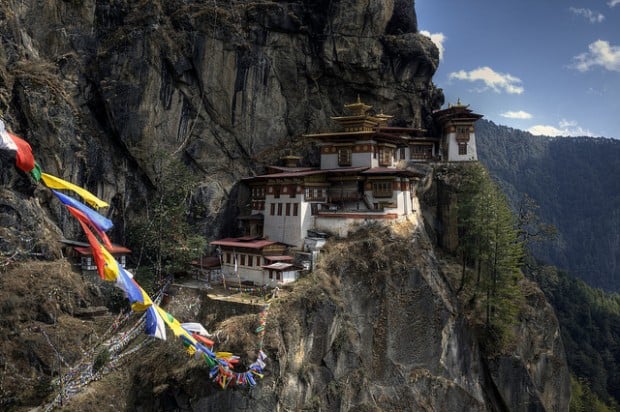 Image credit: Timothy Neesam
There are 2 ways to get up to the (believed) birthplace of Buddhism in Bhutan – hiking the entire way up, or riding a horse halfway and then hiking a little more. This cultural icon was built in 1692 and is precariously located at 3048m on the side of the mountain. It takes about 1.5h to reach this destination when you start your hike on the valley floor (2100m elevation), so it is not the most endurance demanding hike. However, towards the end, you will be climbing steadily up the steep ridge. The journey to the temple is almost like a pilgrimage in itself, and maybe that is why it is built where it is.
6. Yeak Laom Volcanic Lake trail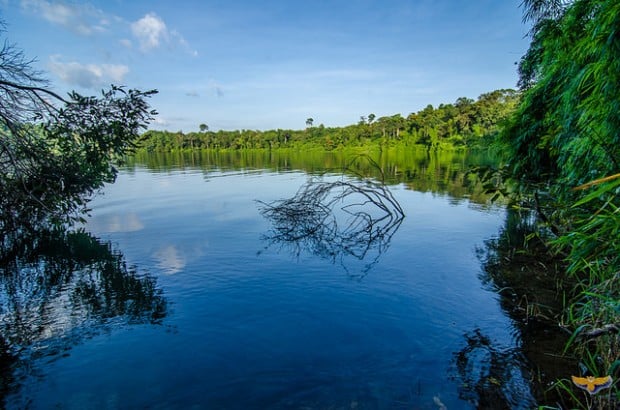 Image credit: Bernhard Huber
Hire a guide to lead you through the dense forests of Ratanakiri in Northeast Cambodia. One remote area is the beautiful Yeak Laom Lake, an oasis of placid blue amongst the lush greenery. This lake fills a volcanic crater and you can walk around it for about an hour in the bamboo forest admiring its natural beauty. Yeak Laom is also surrounded by five Tampuen villages, where you can mingle with the locals and learn about their cultures.
7. Mount Brinchang summit trail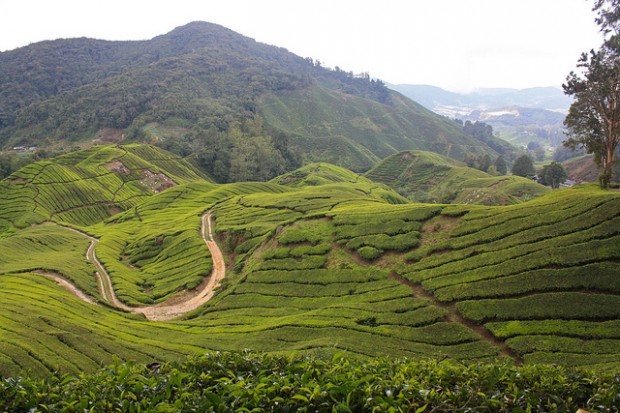 Image credit: Dan Searle
Cameron Highlands in Malaysia is famous for its tea and its treks. Take a break from the humidity and heat of general Southeast Asia and go to this place, for it has a significantly cooler climate. Outdoor adventure lovers will feel at home here, but don't underestimate its mountains and winding jungle trails – millionaire Jim Thompson disappeared while doing exactly that. At an ominous 6,666 feet, Mount Brinchang is the tallest summit. There is an observation tower at its peak, where you can look out to the Titiwangsa Mountain range.
8. Gunung Rinjani summit trail
Rinjani is the 2nd highest volcano in Indonesia and comparable in height to Mount Fuji in Japan. Located in Lombok, it is still an active volcano. Luckily, a new cone formed inside the caldera's lake, which gives off steam when the lava is caught. That also means that nearby villages and adventurers are safe to conquer this stratovolcano. Hiring a guide will be a good move. Remember to bring clothes for cold weather because it will be freezing up at higher elevations. This summit can only be reached in 4 or 5 days of hiking.
9. Penang National Park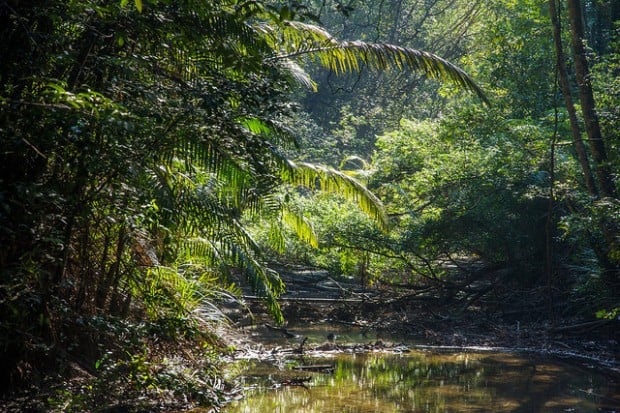 Image credit: cat_collector
Malaysia's smallest and youngest national park occupies around 10 square miles of Northwest Penang island, and so there are actually beaches hidden away in this national park on top of its beautiful greenery. Seek out its hidden gems of nesting sea turtles, empty beaches and isolated lakes. There are 3 steep and well-maintained trails to tackle here. There is also a canopy walkway that links the 2 main trails: Pantai Kerachut, where the sea turtles nest, and Money Beach, where you can find Malaysia's second oldest lighthouse.
Also read: Hiking In Southeast Asia: 6 Lesser-Known Mountains To Catch The Sunrise
10. Inove Trail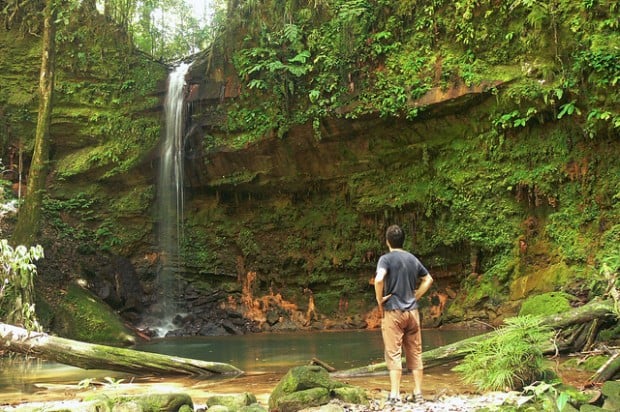 Image credit: MyBukit
Located in Lambir Hills National Park (Sarawak), it has a huge variety of flora, insects and birds (157 recorded species)! This national park paradise can be explored without a guide or tour group, so just pack your necessities into a backpack and start hiking! The trails are well-marked but slippery, so take note to wear good hiking boots. If you take Inove Trail, you can reach Pantu Waterfall, a secluded site for a refreshing dip, in an hour's worth of walking.
11. Chiang Mai hill tribe treks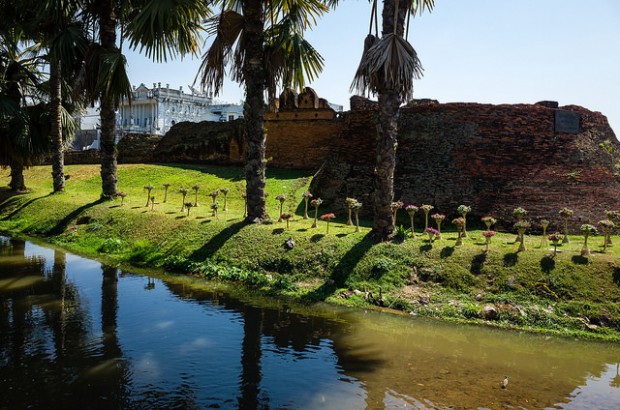 Image credit: Anton
Want to check out lush jungles and also meet indigenous people? In Chiang Mai, Thailand, you can do just that. Most treks include village homestays where you can meet local families, eat and play with them, and learn how to cook in the jungle. Check out PDA Tours, a great community based tourism group that does not commodify the local cultures to tourists. They offer packages to bring you around the villages like Akha and Lahu.
12. The Gibbon Experience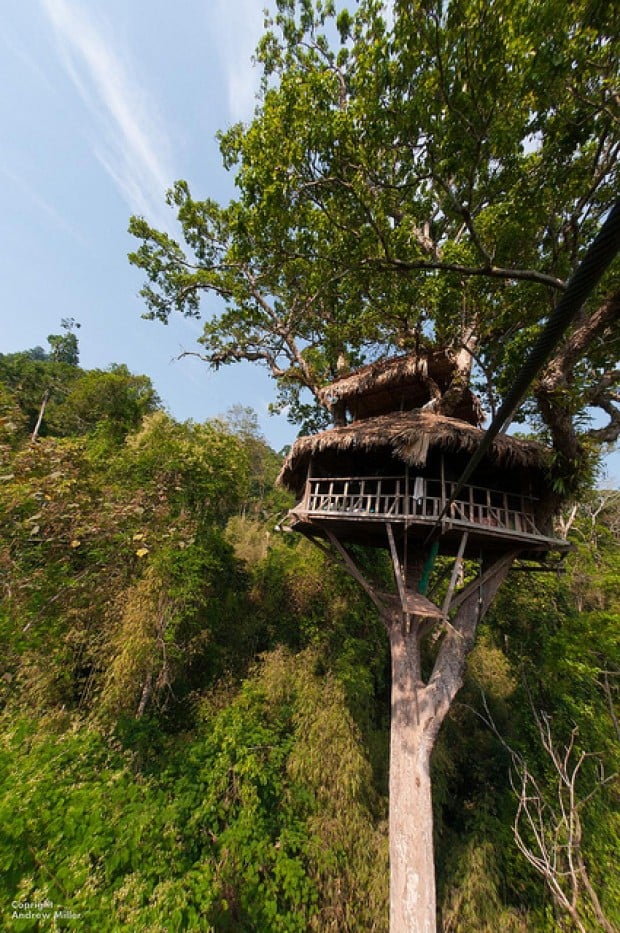 Image credit: Andrew Miller
Ever wanted to be Tarzan? Located in Laos's Bokeo Nature Reserve are tree houses for you to spend the night in and ziplines for you to leave it in the morning. Explore its valleys and forested hills aerially by swinging along the ziplines, some more than 500m long. A sure fire way to feel like a superhero of nature. Seven years ago, poaching was making black-crested gibbons extinct, but thanks to Animo (conservation based tour group) they changed that reality by altering the hunters' mindsets to make them believe they are the forest's guardians, and make a career change to become guides.
13. Kong Lor Cave
An almost 8km long cave with a river wandering through it, Kong Lor Cave is a hidden gem in Laos. This is not a conventional trail, for you cannot walk all of it; to explore the cave, one has to hop into a motorized boat for half the journey. The cave is massive at points, sometimes 50m to the roof from the river. There are also incredible stalagmites and stalactites to be seen.
14. Mt Agung summit trail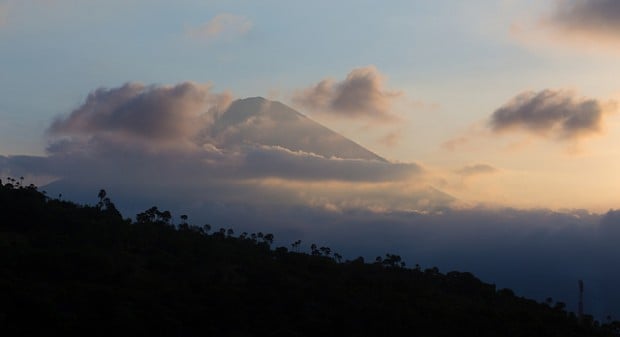 Image credit: Oli Christen
Mt Agung is the highest peak in Bali, and is considered holy by the Balinese. The spirituality and myth that surrounds will immediately be understood once you actually encounter the mountain – beautiful, mysterious, looming. Hire a guide (required) and start your hike up, which is an estimated 6 hours, at night so that you can scale the stratovolcano by sunrise and watch the morning sun illuminate the island of Bali. It will take your breath away… If the climb up hasn't already.
15. Salak Trail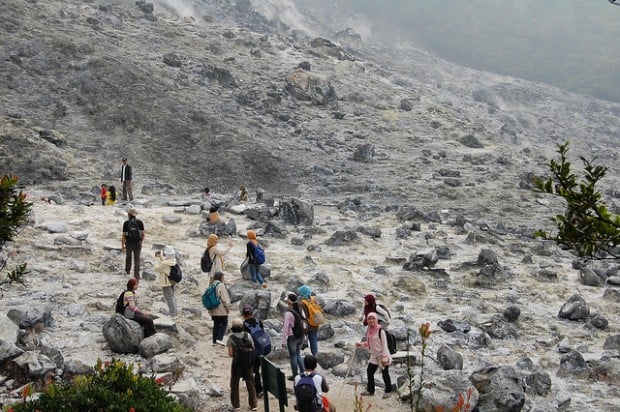 Image credit: Ikhlasul Amal
Tankuban Perahu is a stratovolcano on the island of Java. The biggest crater, called Kawah Ratu, overlooks Bandung. Take this relatively easy, low elevation hike down into the boiling crater to see the hot mud up close, and even buy eggs cooked on the hot surface!
Also read: Extreme Hiking: 12 Dangerous Trails Around The World
16. Ubud Ricefield Walk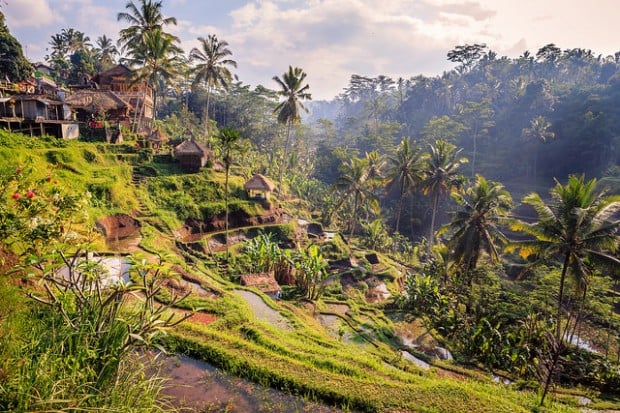 Image credit: Christophe Faugere
Bali is not just known for its beaches, but its rice fields as well. In Ubud, the rice community has been shrinking over the years. Fortunately there has been a movement up from the bottom to 'Save Subak', which is the unique water irrigation system that feeds the land. Go check out the rice fields before they completely dwindle away. This trail starts off in central Ubud and winds into the rice fields north of town. This is also part of the route taken by the Bali Bird Walk tour.
17. Hkakabo Razi National Park
To end off with a bang, if you are ever thirsting for more adventure than you probably bargained for, explore 300 miles of this national park in 26 days, guides required. Fly to Myanmar's northern most city, Putao, to meet the guides. Late fall (post-monsoon season) is the best time because of butterflies, cooler temperatures and less pesky insects. The area will be full of villages and trekkers can stop in them as they explore Southeast Asia's largest intact forest.