What if I told you that the popular Koh Chang, one of the largest islands in the Gulf of Thailand, is actually nestled within Trat, Thailand? You're probably having the same thought that I had when I first heard about Trat… where exactly is it?
Unknown to many, Trat is actually home to numerous islands with pristine beaches, coupled with beautiful coral reefs which makes it so ideal for exploring the underwater world. For all you island-hopping enthusiasts, Trat is one province in Thailand you definitely need to visit. 
Thanks to Tourism Authority of Thailand (TAT), Thai Airways International, and Bangkok Airways, we got the opportunity to explore this relatively unknown province that I never thought I would one day set foot on. 
Trat Night Market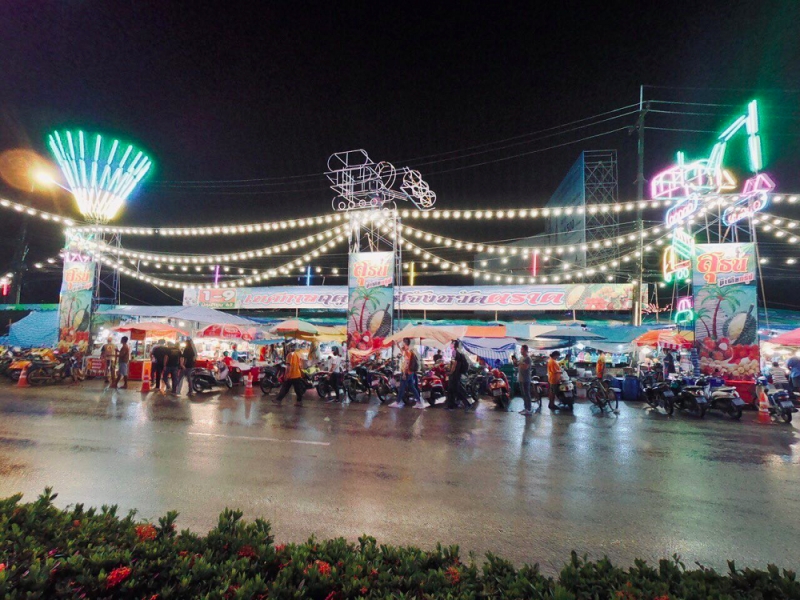 We started off exploring mainland Trat, leaving the islands for the next day. You know that you're at an authentic local night market when you don't see shops selling souvenirs that tourists usually buy.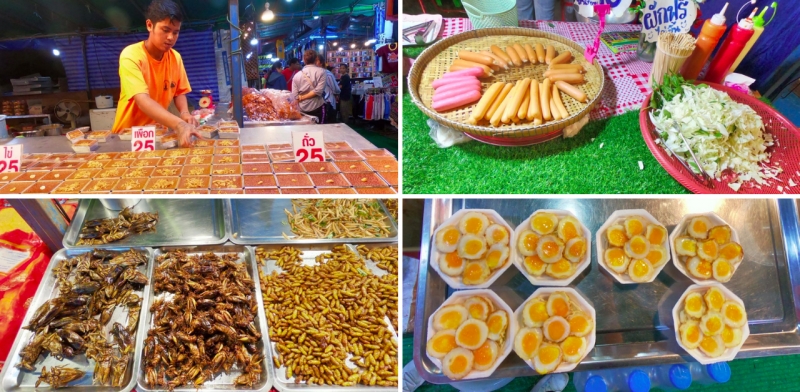 The night market sold all kinds of snacks, desserts, and local treats. I personally didn't dare to try some of them though, like the fried insects. However, they still do sell some usual street food that you will expect to see at a Thai night market.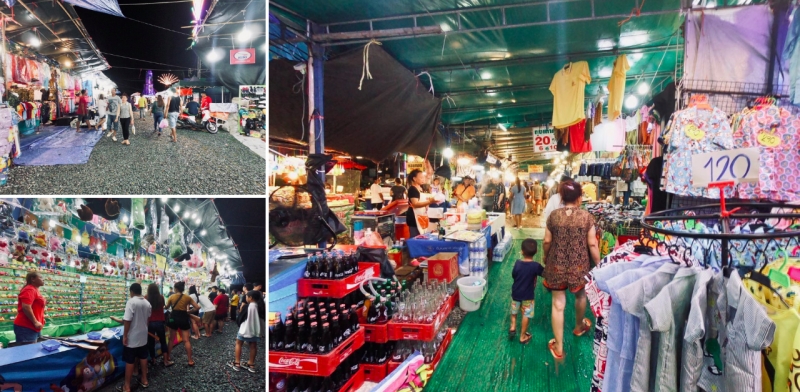 Trat Night Market is also lined with shops selling clothes, bags, accessories, and more.  Although this Thai night market isn't huge, it is enough for you to burn some calories after a sumptuous dinner. 
Trat City Museum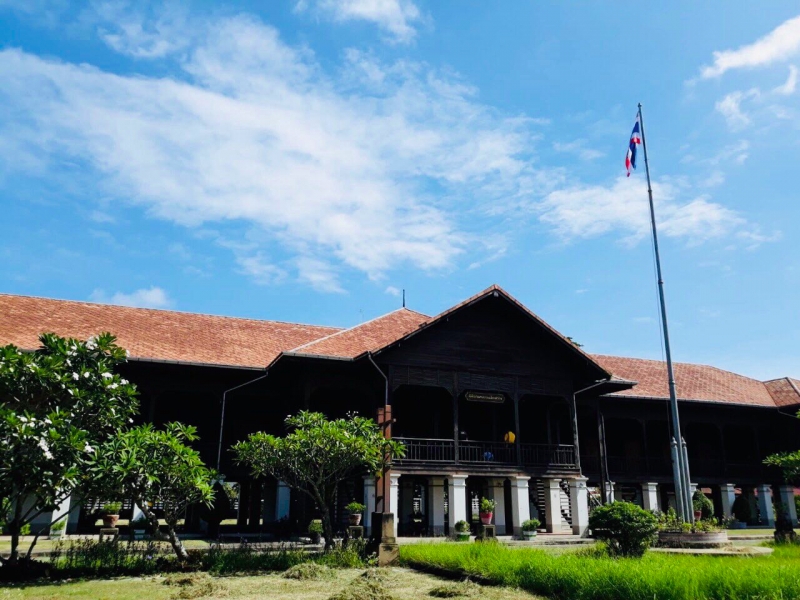 The Trat City Museum is your one-stop destination to learn about the history, culture, and way of life in Trat city. Prior to becoming a museum, the museum was used as a town hall during the reign of King Rama VI. 
Unlike many contemporary museums you see in Singapore, the Trat City Museum is built like a colonial-style wooden house with plastered pillars and an elevated floor. We even had to remove our shoes before entering the museum! It made me feel like we were visiting someone's home instead of a museum.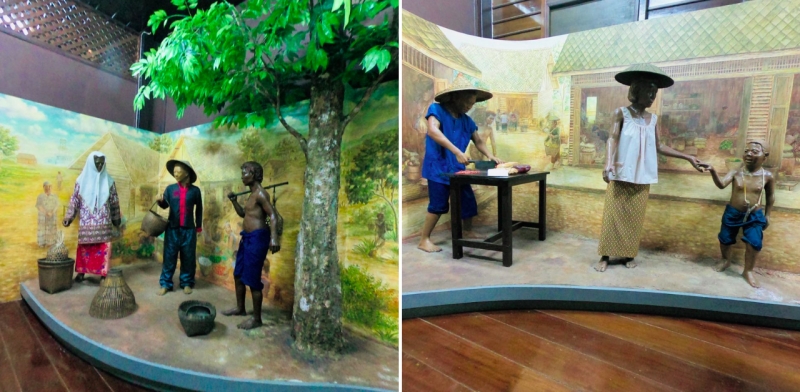 The guide who brought us around the museum shared with us more about the distinct culture of the locals, as well as its rich historical involvement in the French-Thai war of 1940-41. The exhibitions in the museum shared about the natural and cultural heritage of the Trat people, displaying the transitions that they went through since the Sukhothai and Ayutthaya periods. 
Personally, I love visiting museums and was thrilled that I got to visit such a unique museum when I was there. The Trat City Museum exemplifies the lives of the locals and is an informative centre to learn more about the cultural heritage of Trat. 
Address: Bang Phra, Mueang Trat District, Trat 23000, Thailand
Opening hours:
9am to 4pm on Tuesdays to Fridays
9.30am to 4.30pm on Saturdays and Sundays
Closed on Mondays 
Ban Nam Cheow Community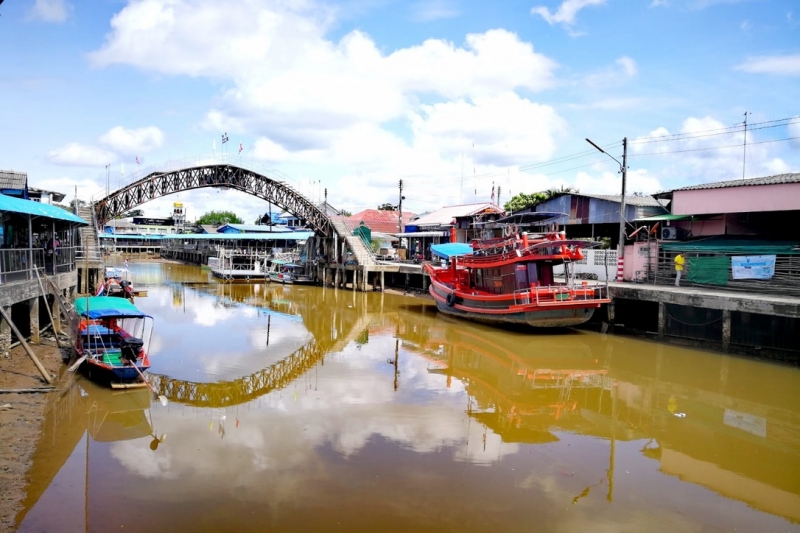 At Ban Nam Cheow, we got to immerse ourselves in its beautiful natural environment, taste their local food, and witness a blended culture where the residents live harmoniously despite religious differences.
In fact, the bridge that you see in the above picture is an iconic landmark of their community, where the waters below it are meant to perfectly reflect the bridge and form the shape of an eye. I was told by the hosts that the bridge is also made that high for the boats to pass through during high tide.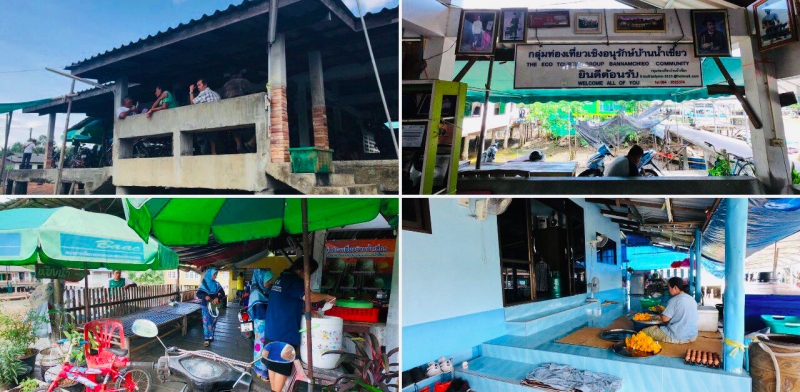 At Ban Nam Cheow, we got to see how the locals go about their daily lives. Amidst their rather modern way of living, it was interesting how I was still able to witness the locals maintain their traditional lifestyles.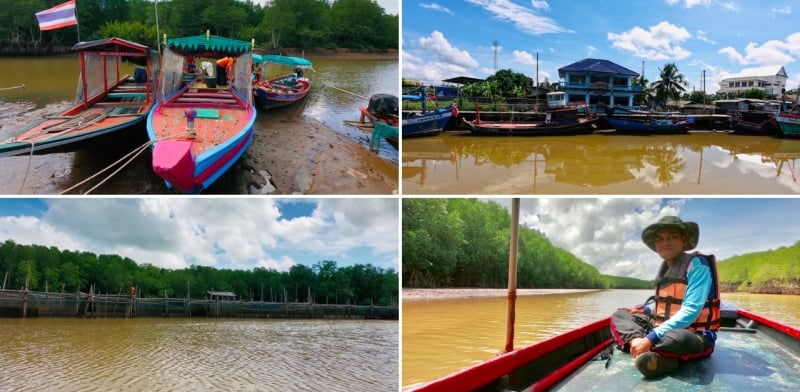 One of my best experiences at Ban Nam Cheow was when I got to take the longtail boat ride out to the estuary. Along the way, we got to see more of their community such as their fishing ports and places of worship.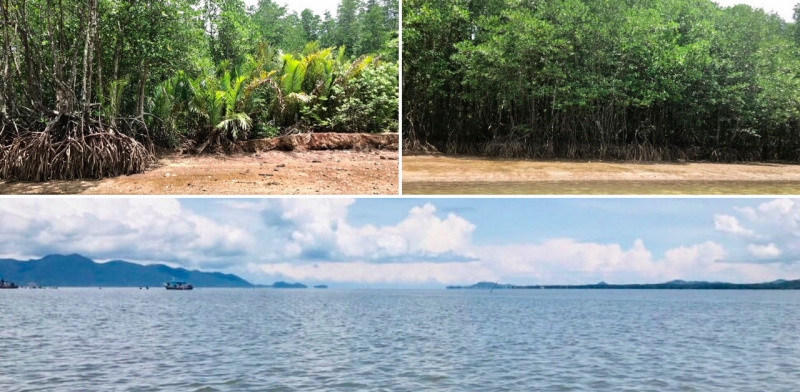 The ride also brought us to see mangrove forests and nature trails quite close up, as well as neighbouring islands within a distance.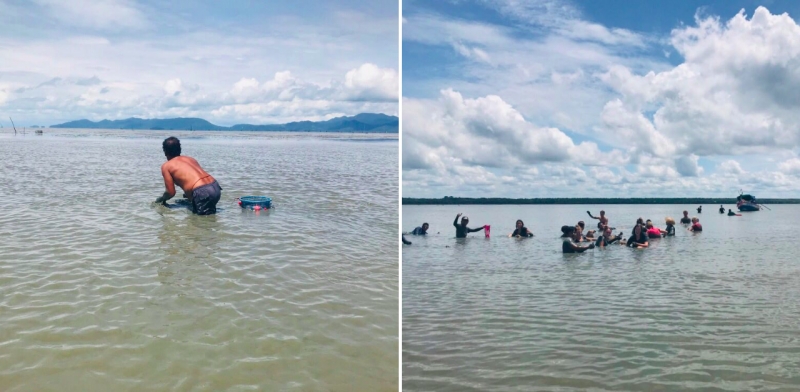 When we reached the shallower waters, we were given the option to enter the muddy waters and give a go at catching the local delicacy, which are these long-tongue creatures that live in the muddy waters. 
It was a pity that we did not bring extra clothes to change into, but it would have been a great experience to have a go at catching those little things. Nonetheless, we witnessed another group of tourists in the waters having a go at trying to catch these sea creatures and it looked fun!
This is how they look like! Later on, we found out that they're called "Hoi Part Pet" in Thai, which means "lamp shell" when translated to English. It's messy work for sure, but it was a good experience watching how the local fishermen work for their daily catch. Besides bringing these lamp shells back to stir fry with sauces, they are even accustomed to eating them live from the waters!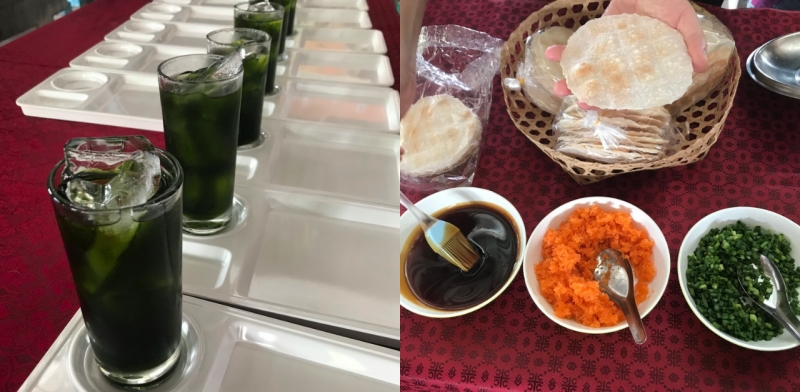 After the boat ride, we were greeted with these treats when we were back on land. This is their speciality known as the Khao Kriap Ya Na, which are rice crackers with grated coconut and carrots, and spring onions sprinkled on top. They also served us their speciality Jasmine Green Tea, which was refreshing. 
In Thailand, they have this term known as the OTOP, which is an acronym for "One Tambon One Product". In Thai, "Tambon" refers to a subdistrict, where each Thai sub district has their own local specialty. In this case, Ban Nam Cheow is known for their Khao Kriap Ya Na, which is not found anywhere else.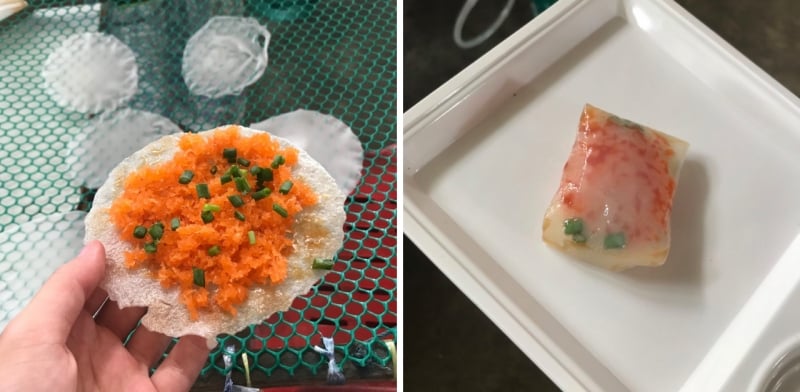 This is how the Khao Kriap Ya Na looks like in the fried (left) and steamed (right) versions. I personally like the fried version better, but you might like the steamed one if you fancy a stickier version.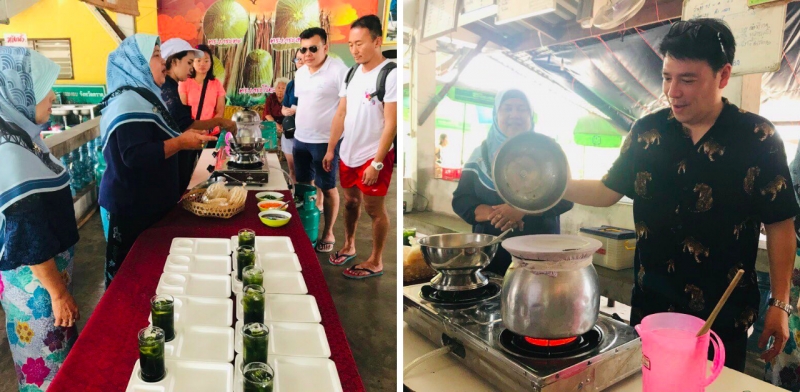 You can even have a go at making this local snack yourself, and the hosts will patiently guide you. The process is actually quite simple as the rice cracker batter was already prepared for us.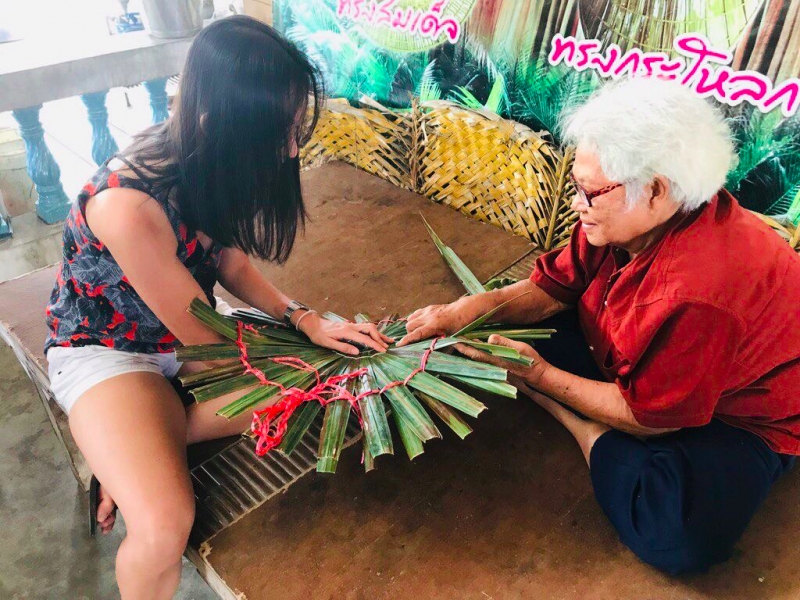 If you'd like, you can also learn how to make your own palm leaf hat for a souvenir from this experience!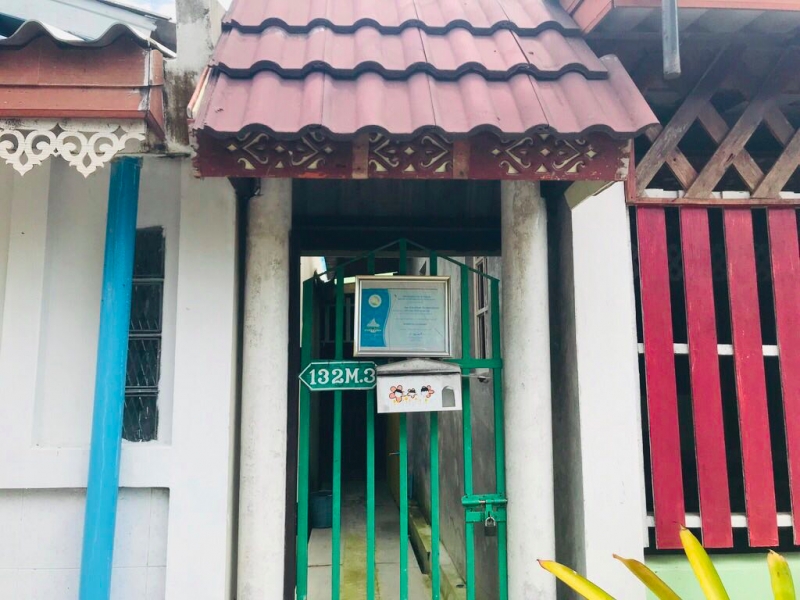 The best part is that they also offer homestays for visitors who would like to truly immerse in their local culture over the span of a few days. For their homestays, these are some of the exciting activities you'll get to do: 
Longtail boat ride into the mangrove areas and planting a tree in the local mangrove

Diving for lamp shells 

Learn how to make

Khao Kriap Ya Na

 

Learn how to make a palm leaf hat 

Biking around the community 
All these and three meals of local seafood for only 990 baht! For what you'll get to experience, it's so worth it. 
Website: www.bannamchieotourism.com
Koh Mak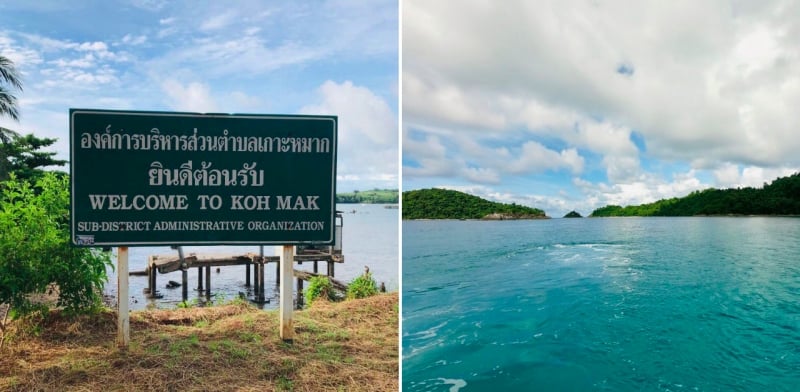 It was finally time for the sandy beaches and blue waters!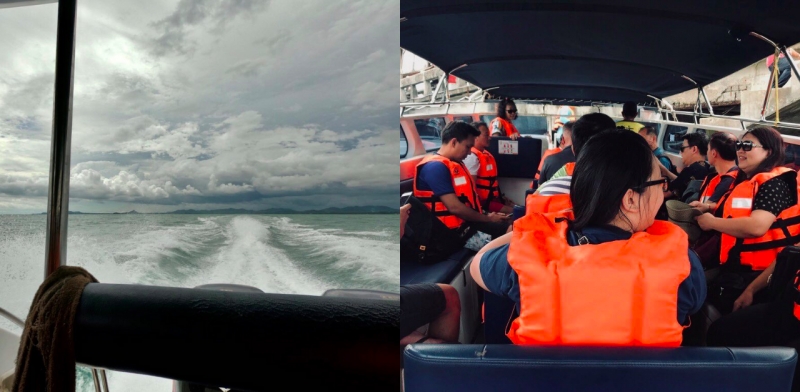 From mainland Trat, we took a speed boat arranged by one of the local operators to Koh Mak. The entire ride to Koh Mak took about 50 minutes, but you might want to consider taking some pills for motion sickness before the ride if you tend to get seasick. Oh my, the whole ride was so fast and furious!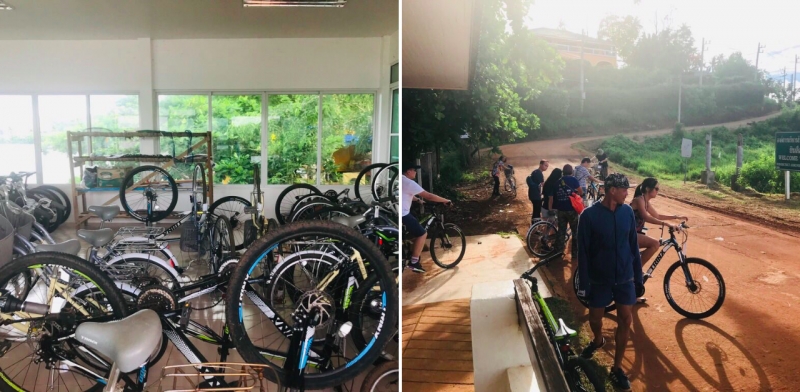 Although we mostly travelled around using the Songthaew in Koh Mak, we decided to explore the island by cycling on the first day. It was such an adventurous time that brought us through many different paths and it was so fun! 
Wat Koh Mak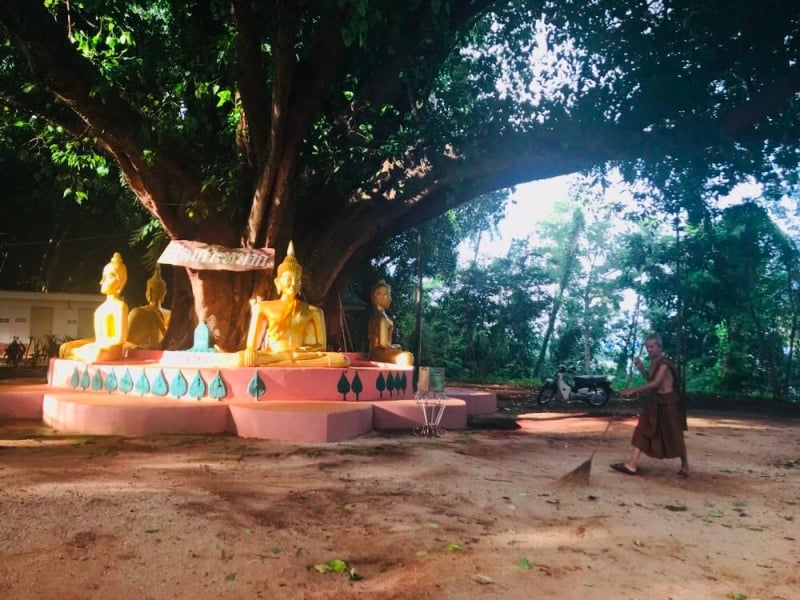 Our first pit stop was to the island's main temple, Wat Koh Mak, where all the residents of Koh Mak usually gather on weekends and special religious occasions.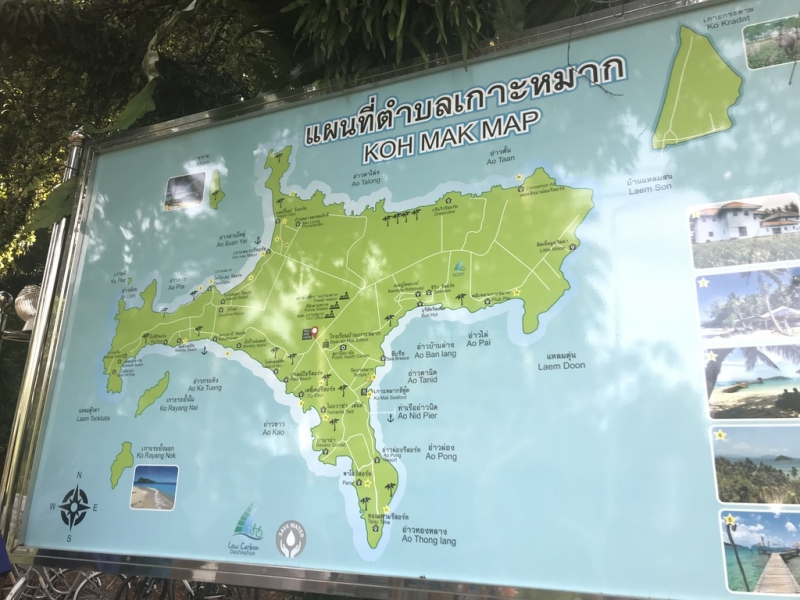 The guide also explained to us that the entire island is shaped like a flying dragon, as seen by its outline on the map. Can you see it?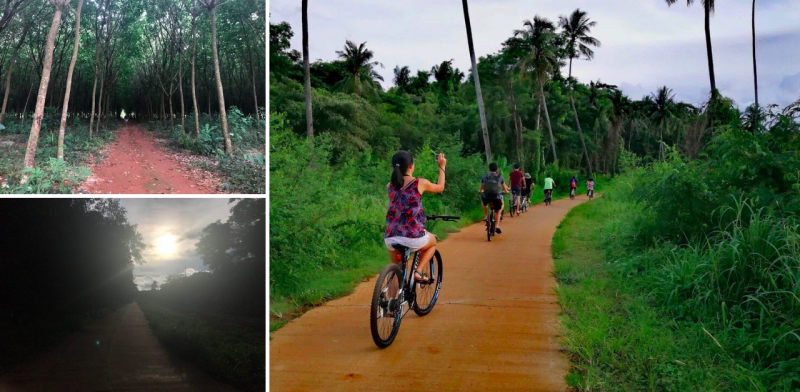 We cycled around the island, along the shady roads and paths. There were so many things to see along the way. It was quite intriguing how although Koh Mak is a rather undeveloped island, we were able to see so many amenities built for the locals along the way such as clinics, a school, mini supermarkets, restaurants, and houses that the islanders live in.  
Organic Garden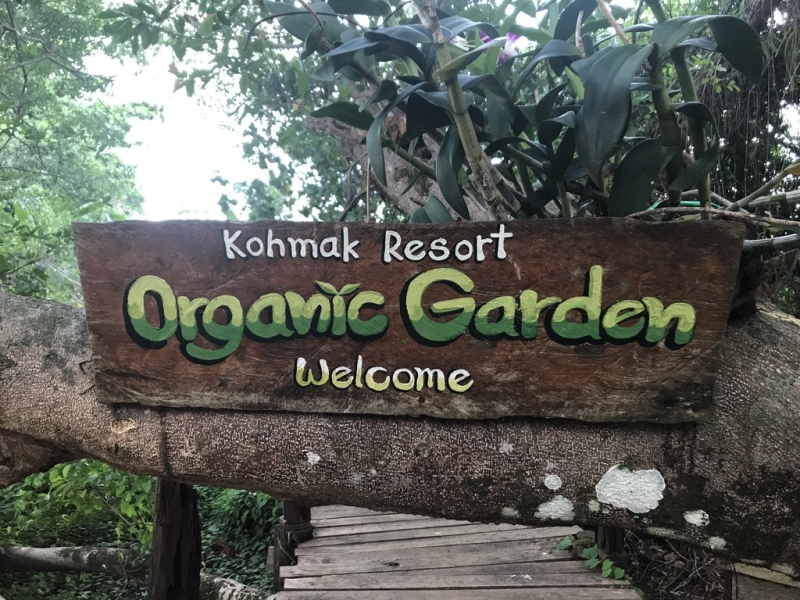 One of our pit stops was at this mini Organic Garden, where we were greeted with a refreshing papaya salad and drinks prepared by the hosts!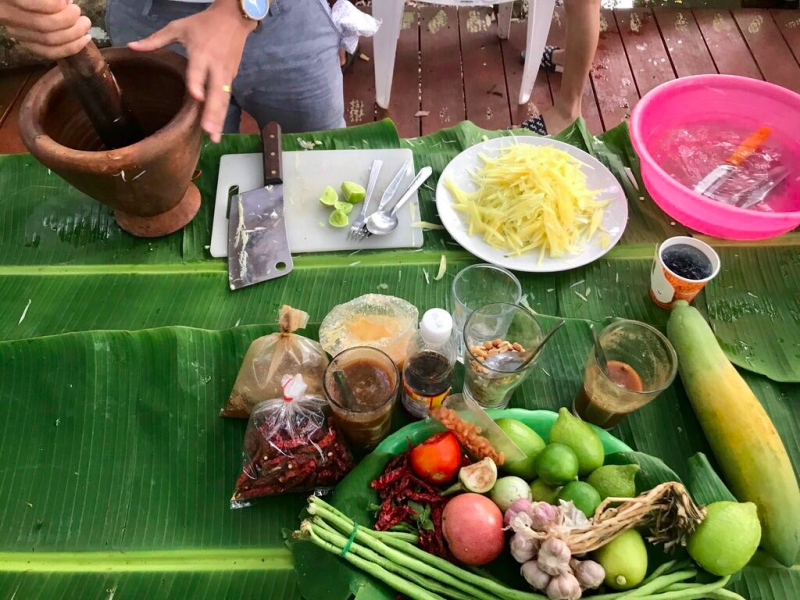 Everything was freshly made for us on the spot, and the papaya salad tasted so refreshingly good. These vegetables and fruits are planted by the locals, and they usually share the harvest with one another.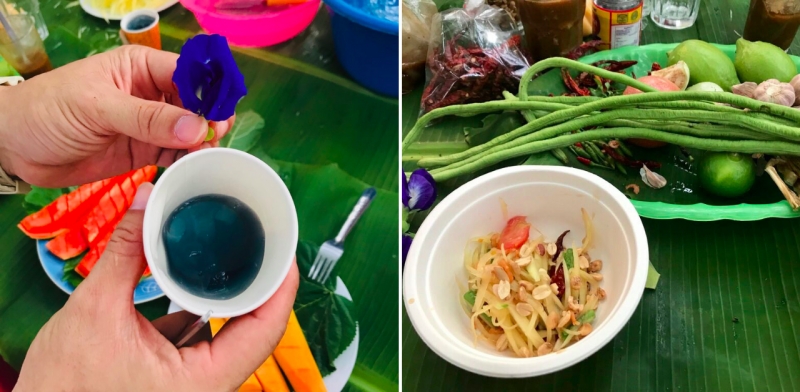 The locals really love their butterfly pea tea, and so do I. This butterfly pea flower tea is made from the infusion of its flower petals. Squeeze some lime into the tea and enjoy it like the locals do! 
Cococape Pier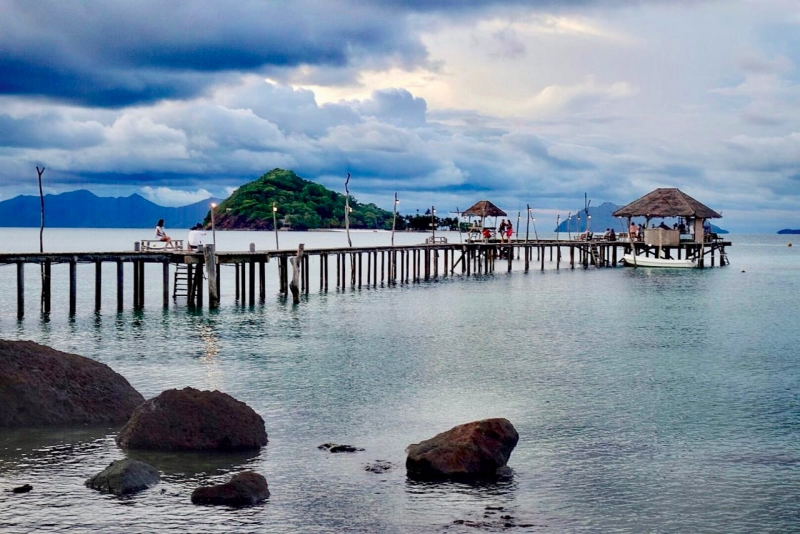 We ended our cycling journey at the Cococape Pier, and it was such a nice place for an evening stroll out to the sea. Typically, Cococape Pier is used as a landing pier for boats from Trat and the neighbouring islands. From the pier, it allowed us to watch the sunset, coupled with panoramic views of the islands and mountains in the background. Does it sound romantic yet? 
Snorkelling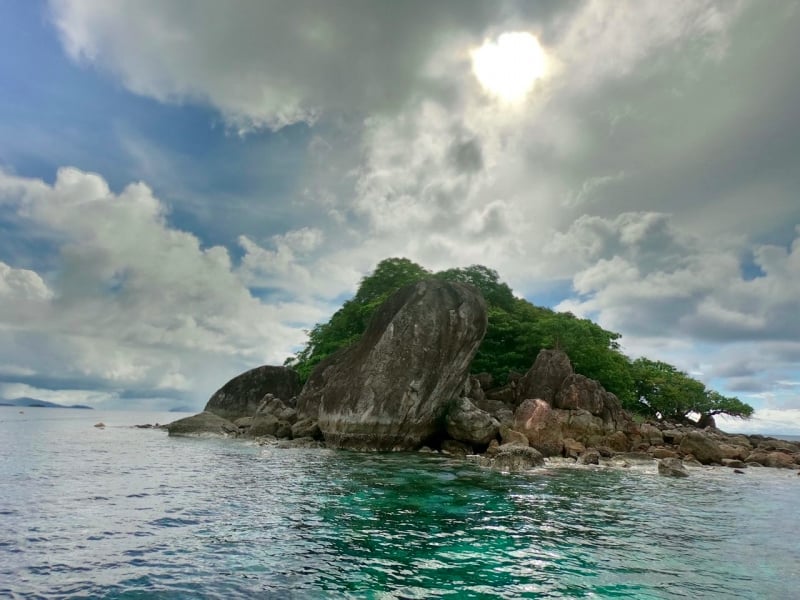 The next day, we departed to the nearby islands by speedboat to snorkel and swim. Our speed boat was stationed around the area of Rang Island, Yak Yai Island, and Yak Lek Island, and we all swam and snorkelled there.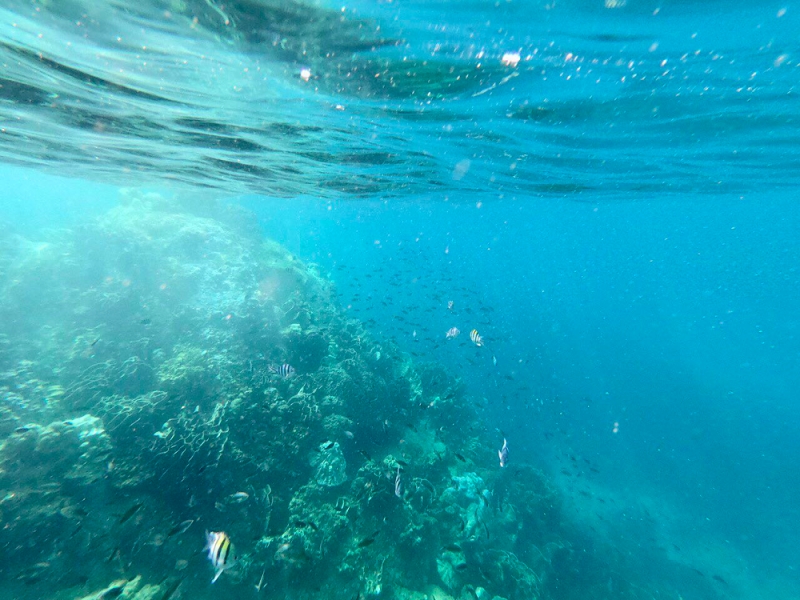 The waters were so clear and blue, and we got to experience the colourful underwater world up close. It was an impressive bed of antler reefs, anemone, and sea fishes!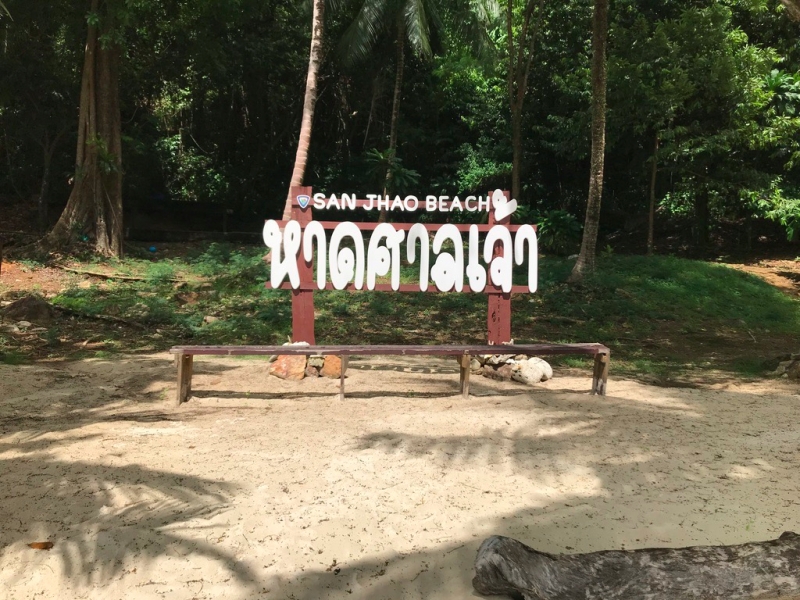 After a tiring morning of snorkelling and swimming, we were all famished! The speedboat then brought us to San Jhao Beach, where we were greeted with a lavish lunch spread.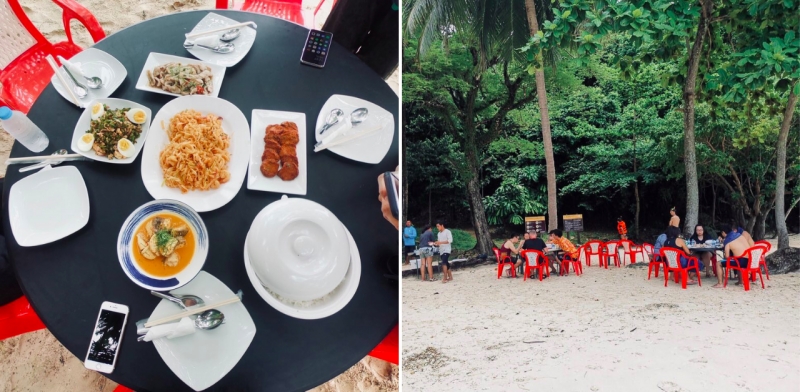 The setting was exactly like what you would find in a restaurant, except that everything was transported to the beach just for us! Talk about some high quality Thai customer service. This was all meticulously set up by Table Tales Restaurant and Bar.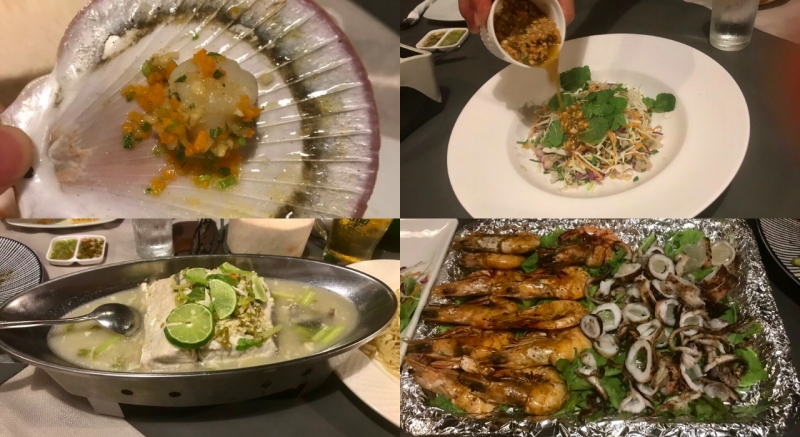 We also dined at Table Tales Restaurant and Bar the previous night, and boy the seafood and service there was top notch. You also have to try their homemade ice cream when you're there! 
Address: Koh Mak, Ko Kut District, Trat 23000, Thailand
Opening hours: 8am to 9pm daily (recommended to make a reservation with them beforehand)
Contact: +66 91 010 6455
For local transport to and fro Koh Mak, as well as food catering on the island, you can opt to go with Sea Tales. 
Address: 57 Moo.2 Kohmak Kohkood Trat 23120
Facebook: Tabletales
Contact: 094-962-8995
Email: [email protected]
Koh Mak Seafood Restaurant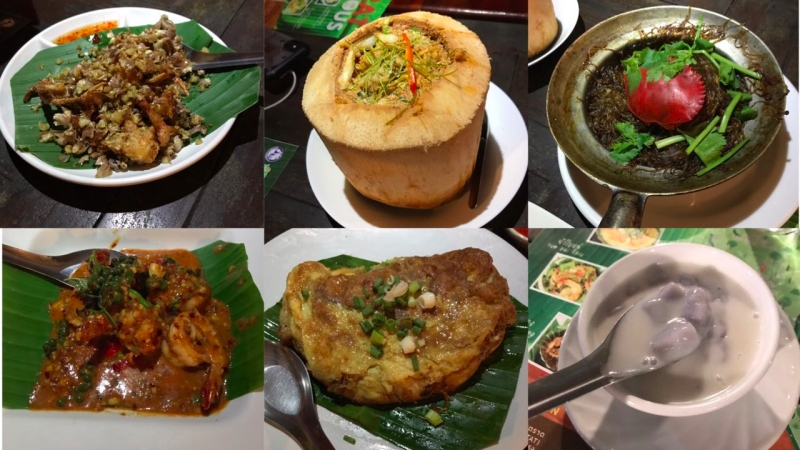 Talking about seafood, this was another seafood meal that we had at Koh Mak which was really memorable. There are quite a few seafood restaurants opened Koh Mak, but these two restaurants that we dined at really served the freshest seafood ever.
My favourites from Koh Mak Seafood Restaurant were the fried shellfish and braised crab glass noodles! 
Address: Ao Nid Bay, Koh Mak, Thailand
Opening hours: 10am to 9pm daily
Contact: +66 89 833 4474
Cinnamon Scenic Boardwalk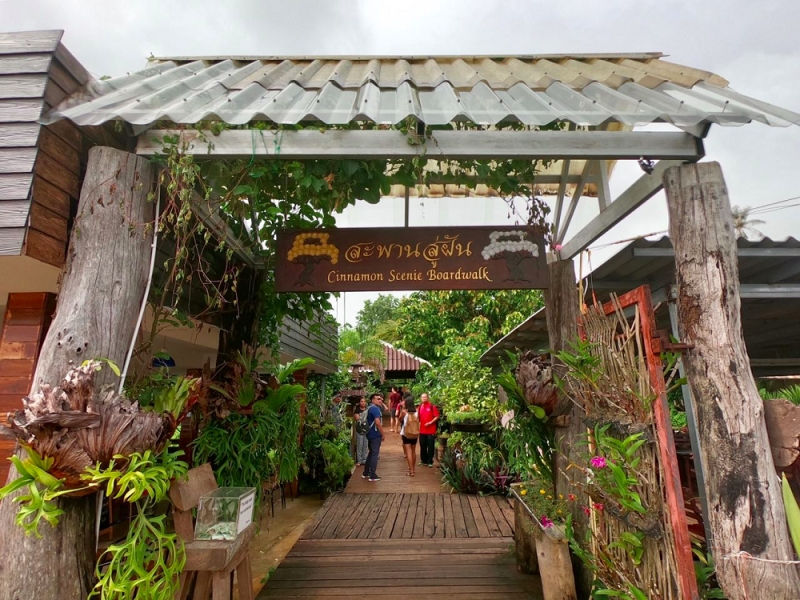 Before we left Koh Mak to go back to Trat mainland, we stopped by the Cinnamon Scenic Boardwalk.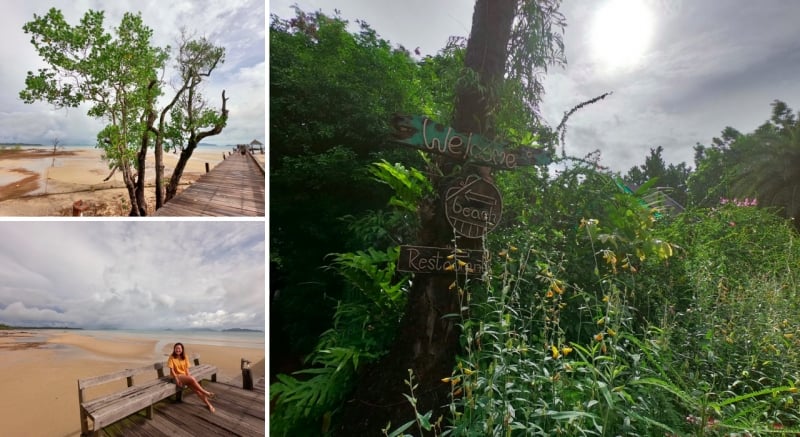 Just like the Cococape Pier we visited, this was equally scenic.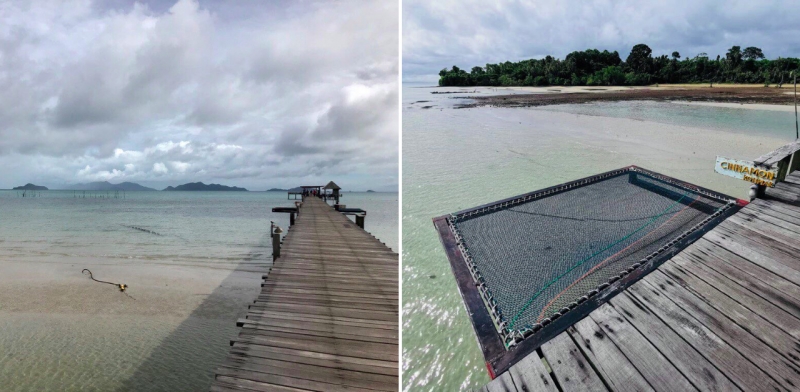 It was really low tide when we visited and the shore was pretty bare. Also, look at the net that you can step into − it totally calls for an Insta-worthy photo opportunity.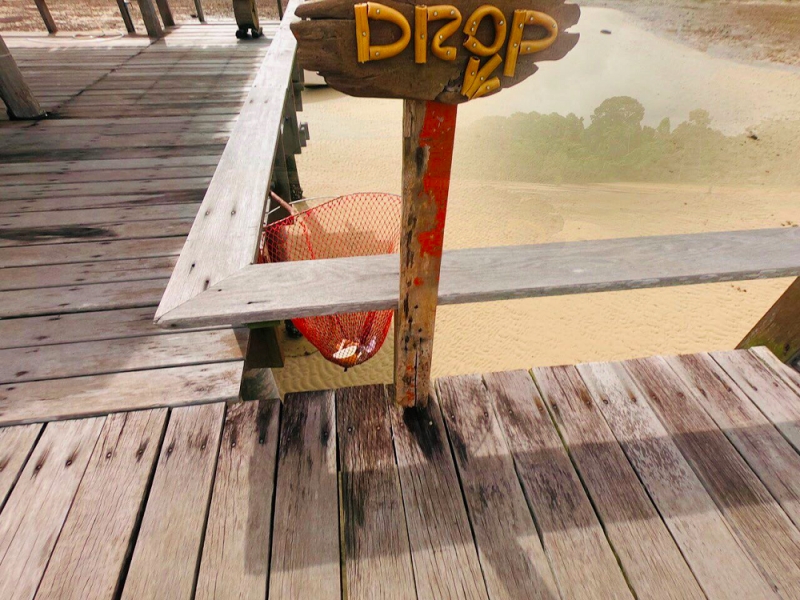 Truly an eco-friendly island!
Mira Montra, The Beachfront Resort Koh Mak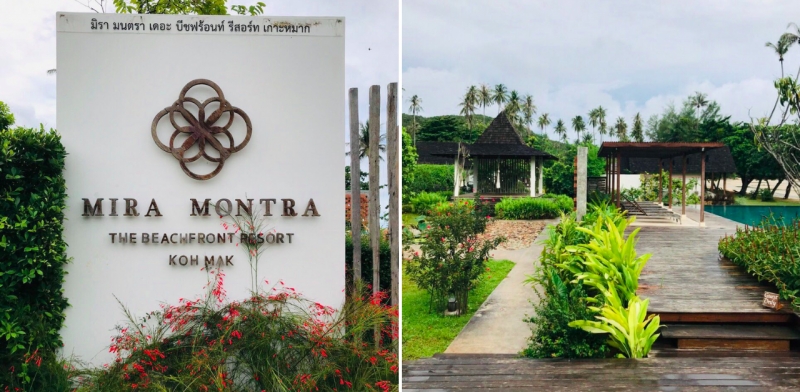 At Koh Mak, we stayed at Mira Montra, The Beachfront Resort Koh Mak. The resort is currently pretty compact with only 15 units altogether. However, the resort is currently undergoing upgrading works to build more units to accomodate more guests.
My only gripe was that their customer service closes at 8pm every day and there were no built-in phones in the rooms. The rooms are all segregated by a small distance within the resort, and I was not sure who I could approach if I needed any help past 8pm. 
Also, as it is on an island, do be prepared for spiders, geckos, and their other tiny creatures who might be staying with you under the same roof.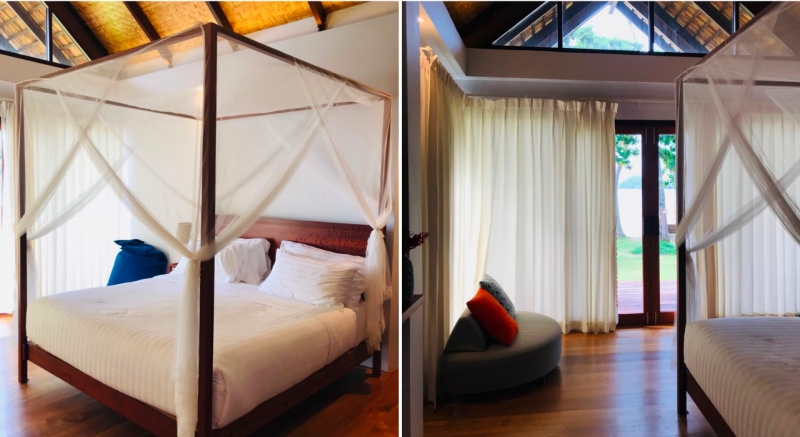 The interior design of the rooms were quite aesthetic, and their room service was superb. It was a comfortable stay overall.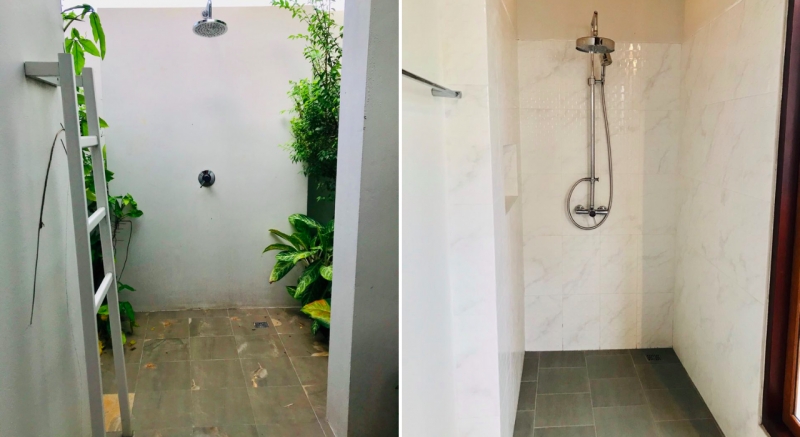 There are both indoor and outdoor showering options for you. Although the view surrounding the island is perfect for you to fly your drone, the resort doesn't allow for it because there are outdoor showers! 
What's even better was the view that we were greeted with just right outside the balcony of our rooms. Amazing.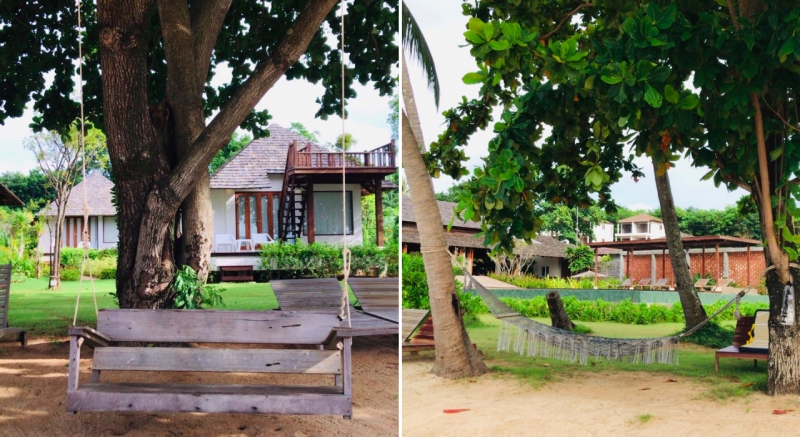 They even have hammocks and swing chairs lying around for you to chill on whenever you'd like. The surrounding ambience was so peaceful and I spent a good 15 minutes chilling there during our free time.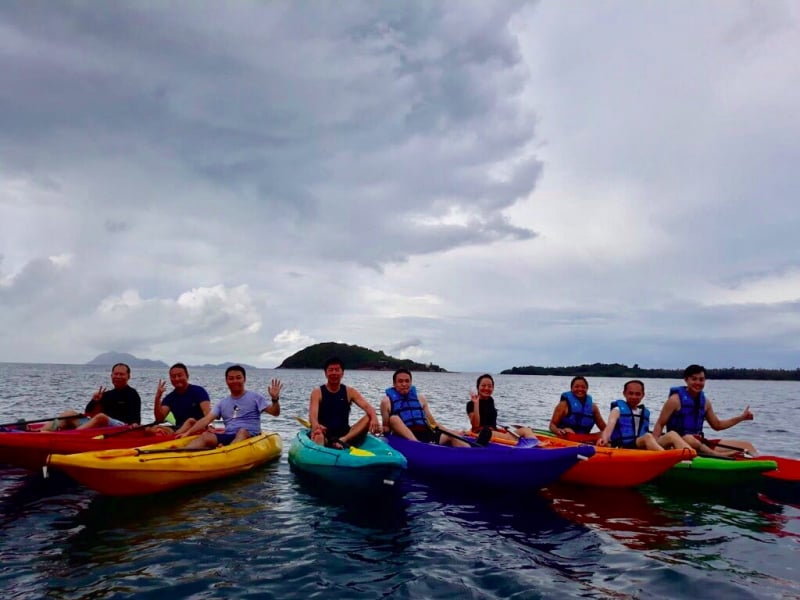 The best part is that the resort also has complimentary kayaking and stand-up paddle activities that you can participate in throughout the day, whenever you'd like. We didn't manage to capture much out at sea but it was my first time on the stand-up paddle and it was so fun! 
You can also order whatever you'd like to eat from their cafe in the day during your stay there, and they would prepare the food for you on the spot. Commendable customer service indeed. 
Address: 113 Ko Mak, Ko Kut District, Trat, Thailand
Contact: +66 64 205 5554
Website: http://www.miramontra.com/
Ban Tha Ranae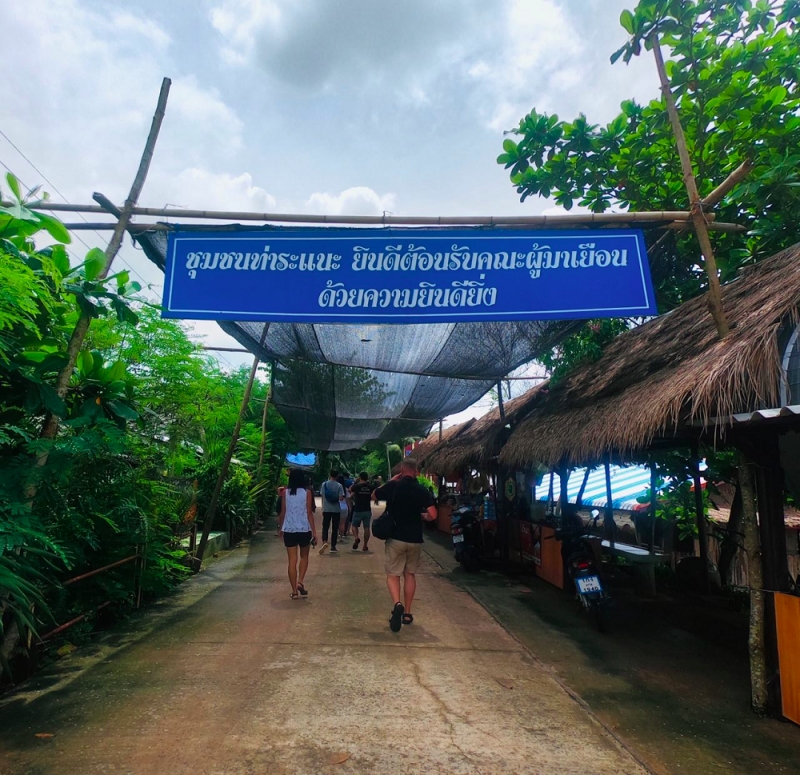 After two days on Koh Mak, we departed for Trat Laem Ngop Pier by speed boat. Upon arrival, we headed to Ban Tha Ranae, an eco-tourism community. Over here, we got to learn more about the history and lifestyle of their community.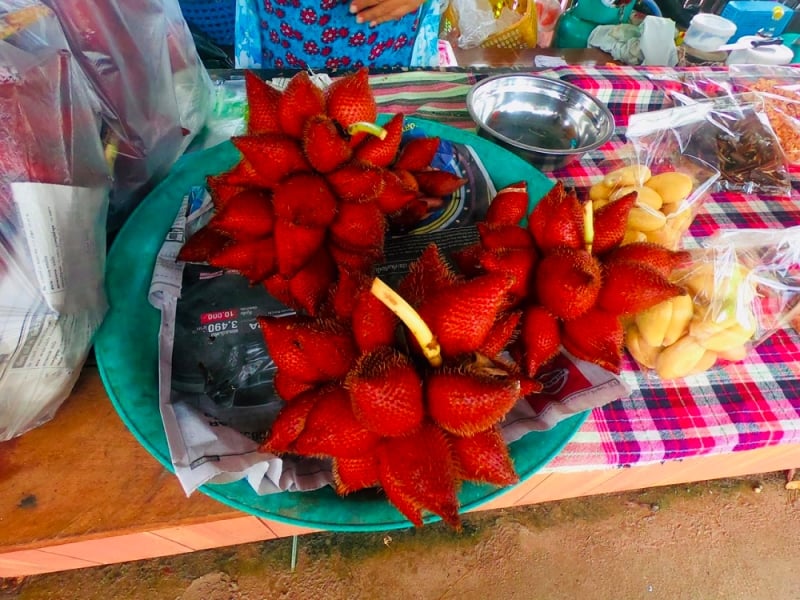 This is the Salak fruit that the locals eat and sell, also known as snake fruit due to its reddish-brown scaly skin. The flesh of the fruit tasted both sweet and sour, and was incredibly juicy too.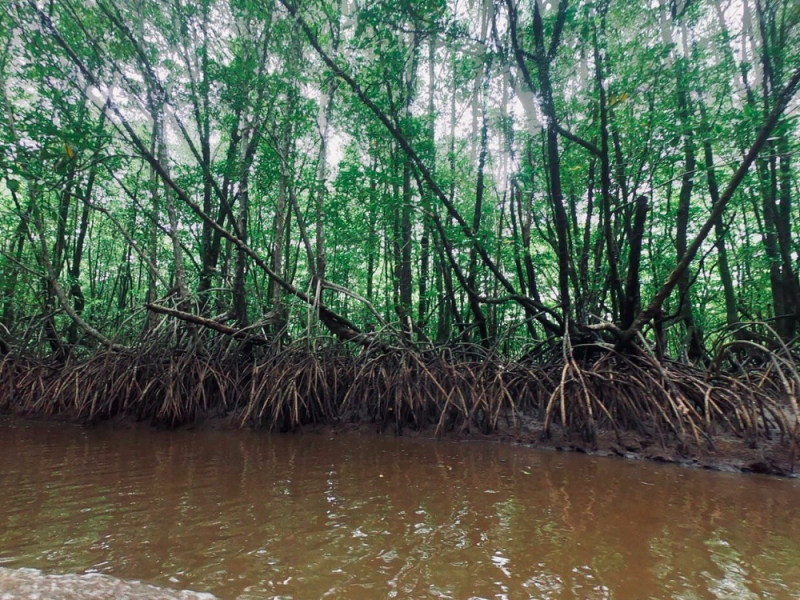 At Ban Tha Ranae, we took a boat ride along the "Khon Phan" Canal, which passes through 3 primaeval forests to the "Miracle Lan Taboon" to view the unique mangrove roots that grow naturally. These roots spread and wind around the grounds of the mangrove swamp, and we got to see them up close along the muddy waters.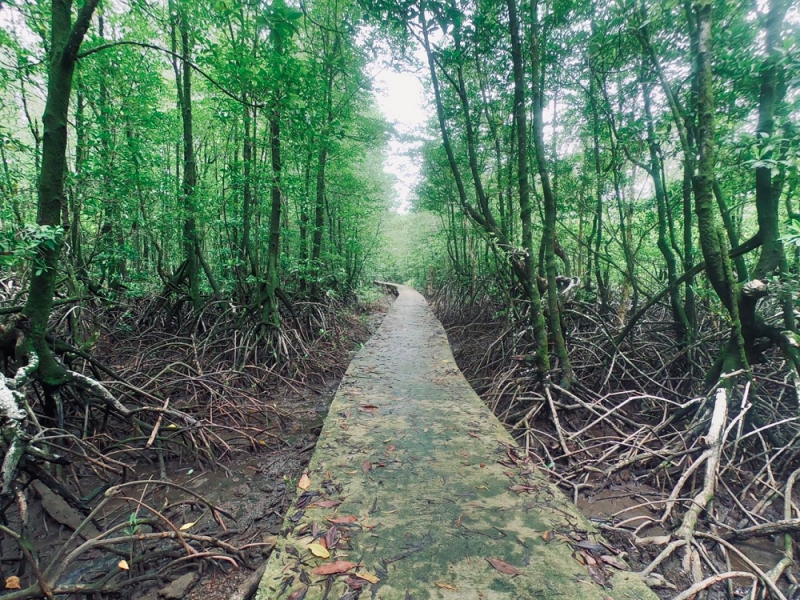 We arrived at the start of this trail, and the roads were well paved and smooth initially.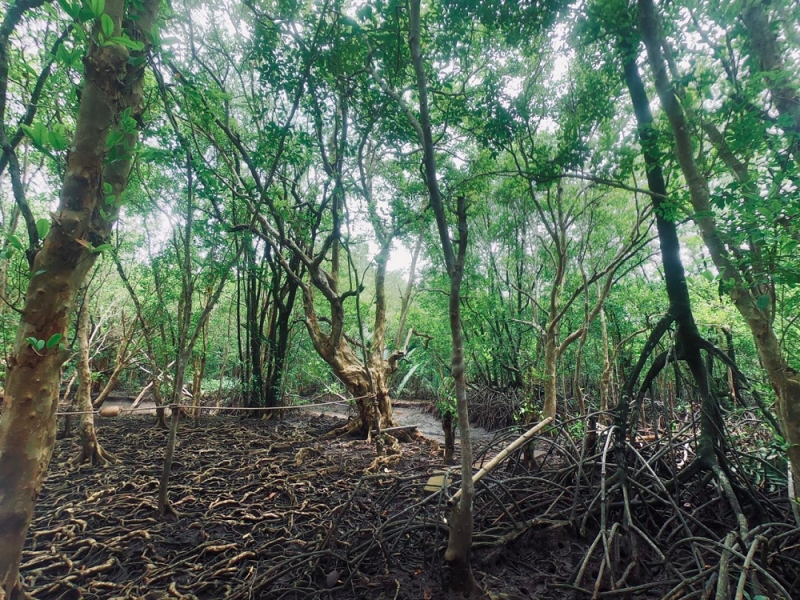 However, as we made our way in, the paths started becoming muddier and we had to walk on planks that were occasionally shaky. I even nearly landed myself in a deep pool of mud!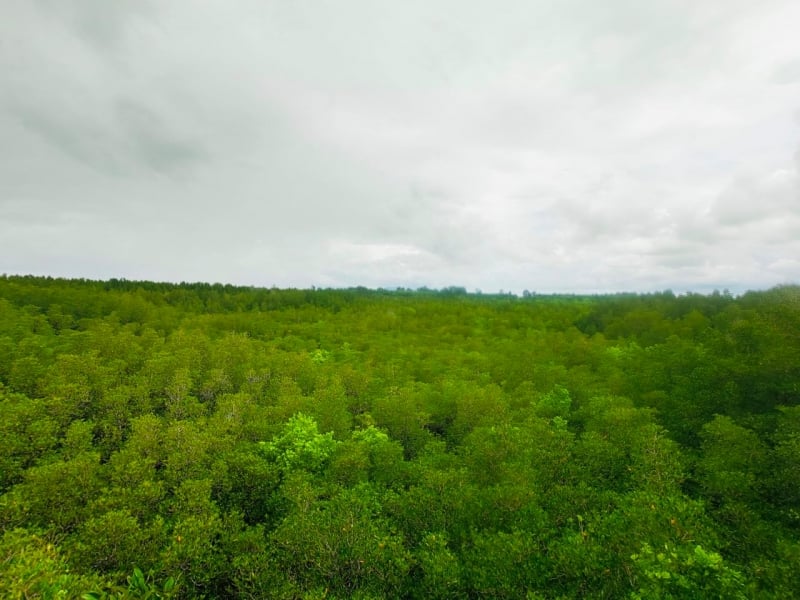 At the midpoint of the trail, there was this newly-built staircase that brought us up 3 storeys high, where we were greeted with this panoramic view of lush greenery! Wow.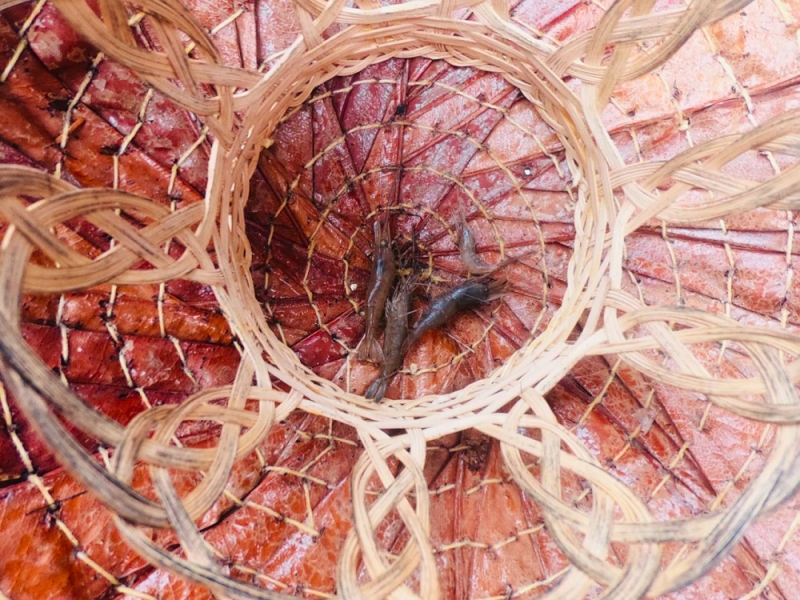 Home to many living creatures, this was one of what the locals caught to show us during the trail. We also spotted many others along the way, like small purple crabs.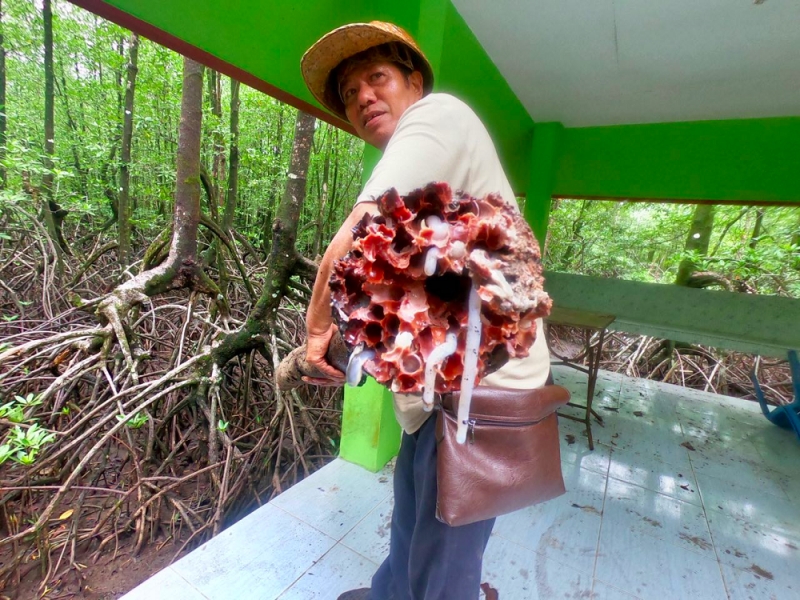 We got to check out the Ship Worm – our guide even pulled this "worm-like" insect straight from the tree trunk and ate it on the spot. It's believed that these worms give men virility.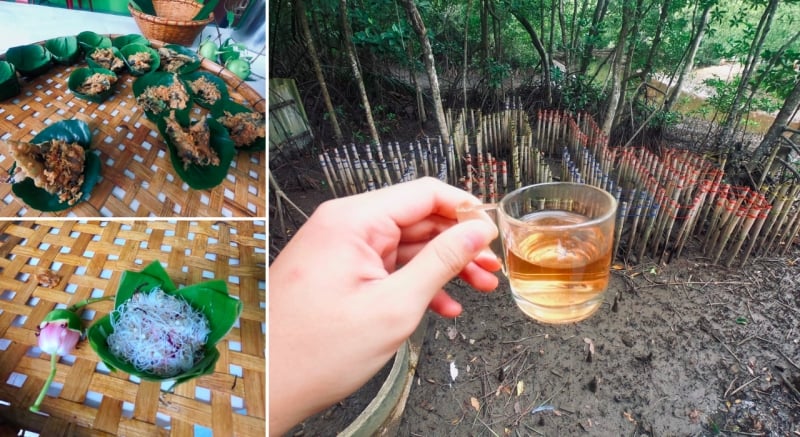 At the end of the trail, the locals prepared some of their local delicacies for us to try. As you can see on the right, the locals believe that this "Roi Roo" herbal tea contains certain properties that help to prolong one's life. 
Those fried goodies at the top left are actually deep-fried banana leaves that actually tasted surprisingly good. The locals also eat the flower petals of this specific plant which was really bitter! Try that at your own risk, but the sauce they provided us with to dip the flower buds in helped to mask the bitterness a little.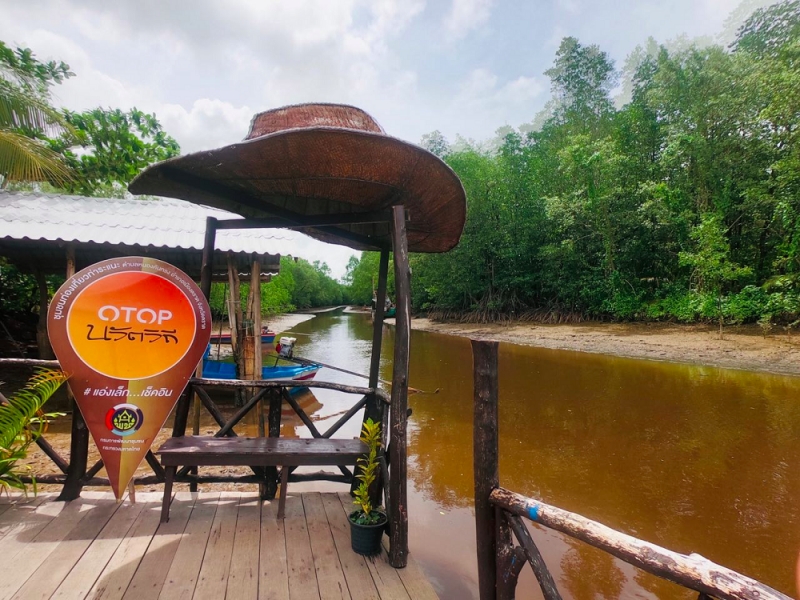 Just like Ban Nam Cheow, this was another community on mainland Trat that owns their unique "OTOP" product which is their "Roi Roo" herbal tea.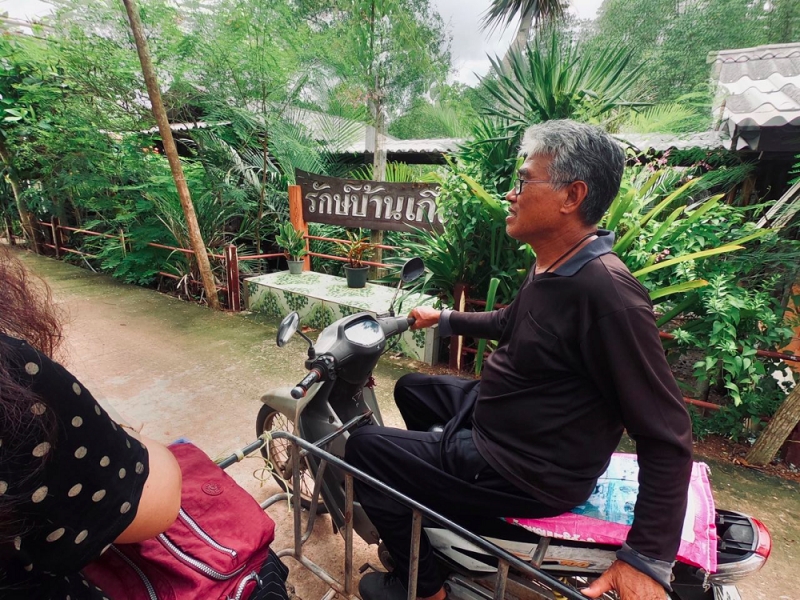 The residents of Ban Tha Ranae were so hospitable and friendly, and totally made us feel so welcomed during our time there. Truly a community worth visiting when you're at mainland Trat.  
However, do note that many of the locals who live there can barely speak English, so it'd be good to go with a local guide who can speak English so that they can translate for you. 
Souvenir Shop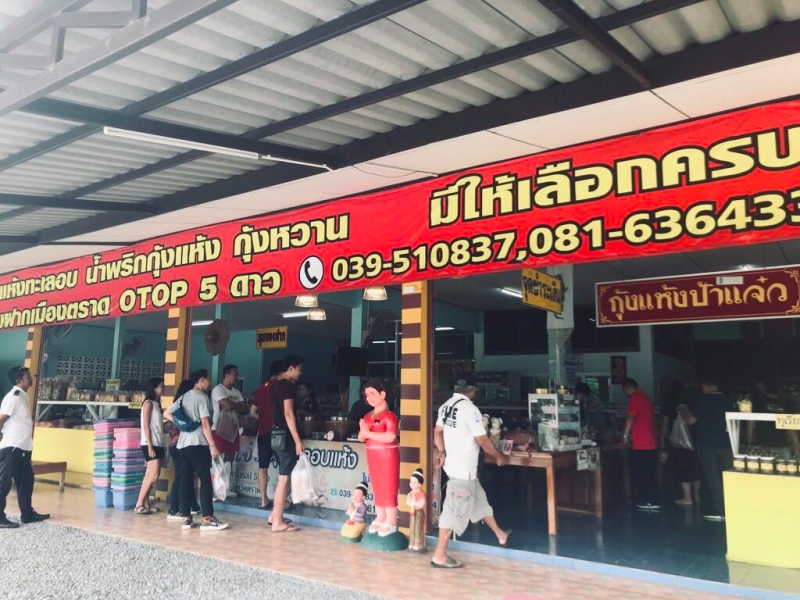 This was at one of the souvenir shops near Trat Laem Ngop Pier, where we all stocked up on heaps of local snacks and goodies. 
Where to eat at mainland Trat
By now, I'm sure you're wondering where can the good ol' Thai food be found on mainland Trat. The following are some of the restaurants we patronised that I think are worth mentioning. 
Sang Fah Restaurant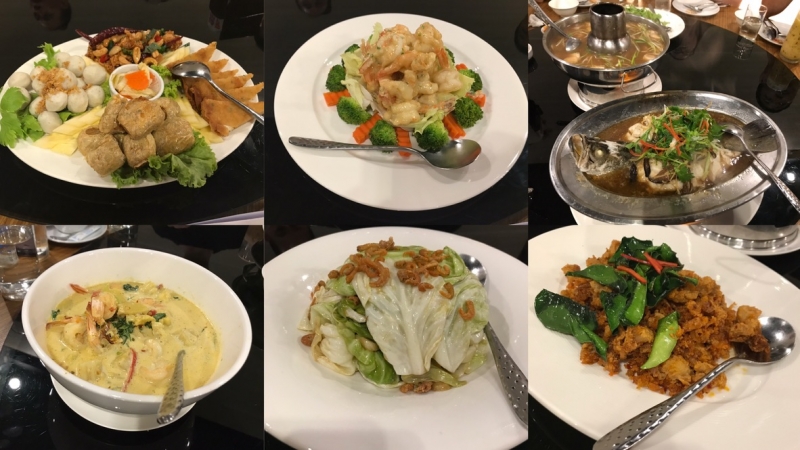 Sang Fah Restaurant serves a variety of Thai-Chinese dishes which I enjoyed thoroughly. One unique dish that we tried was Thai curry served with dried durian cubes. Not to fret if you can't stand the sweet aroma of durian or its distinct taste, you won't be able to taste it from this dish! Even some of us who don't like durian couldn't tell that there was durian in the curry. 
Address: 157-159, Sukhumvit Road, Tambon Wang Krachae, Amphoe Mueang Trat, Trat, 23000, 23000, Thailand
Contact: +66 39 511 222
Rimtalay Seafood Restaurant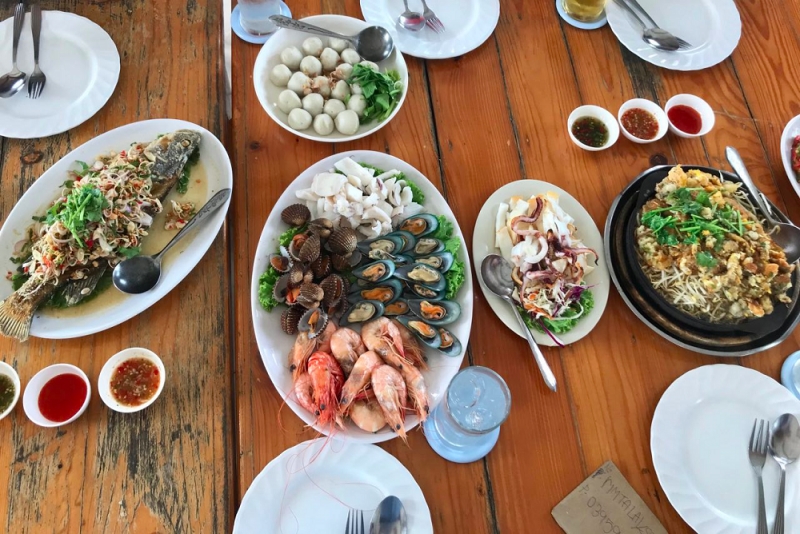 Rimtalay Seafood Restaurant served a huge variety of seafood, which was so good. I really enjoyed the different versions of fish served, and the array of seafood that covered our tables. The soft shell crab was memorable.
One thing that I really enjoy while dining at authentic Thai restaurants is that they always serve fresh and sweet coconuts which never fail to quench my thirst in the tropical weather. On top of that, Thais love their juices too. In fact, every restaurant has a different rendition of how they make their juices, so you can expect a different version whenever you order one. 
Address: 199/9 Moo.1, Laem Ngop, Thailand
Contact: +66 39 597 084
Website: http://www.rimlaylaemngob.com/
Kon Plad Tin Restaurant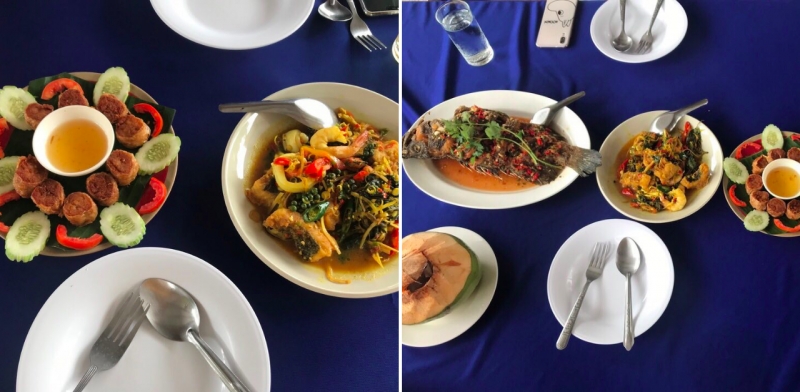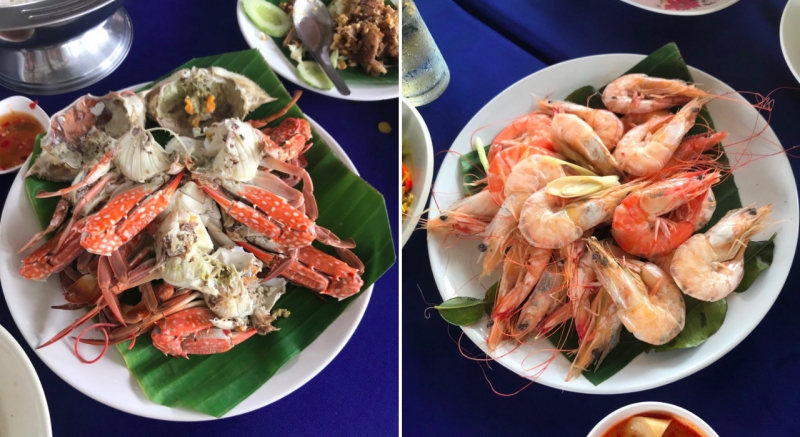 Can you see how by now, we were feeling so stuffed from all the seafood that we've been fed every day? No complaints though, so if you're a seafood lover, Trat will be a food haven for you!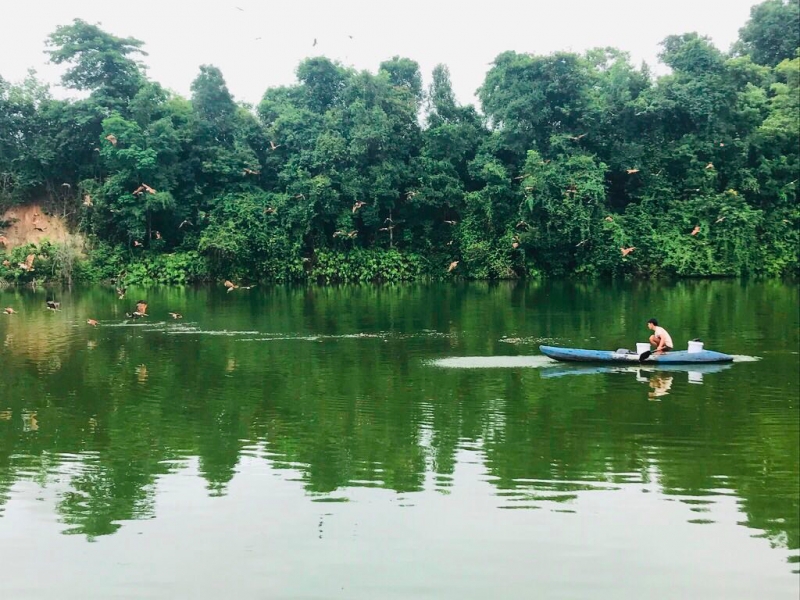 Kon Plad Tin Restaurant is also known for the flying red hawks that come during feeding time. It was quite amazing to witness a whole flock of birds hovering around while we dine. 
Address: 144/1 Moo 4, Nong Khan Song, Trat 23000, Thailand
Contact: +66 81 351 3932
Website: Facebook page
Where to stay at mainland Trat
Trat City Hotel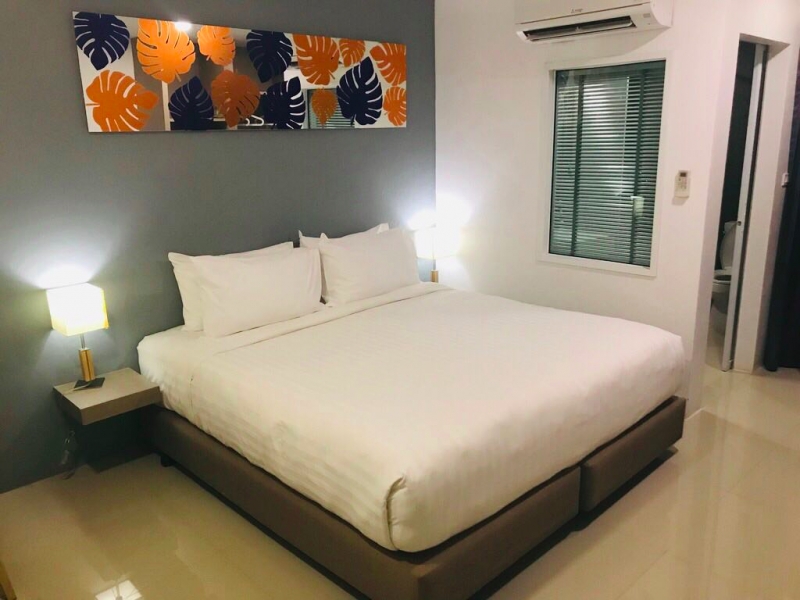 Although Trat City Hotel is only 5 storeys high, it is one of the newest hotels in the heart of Mueang Trat District.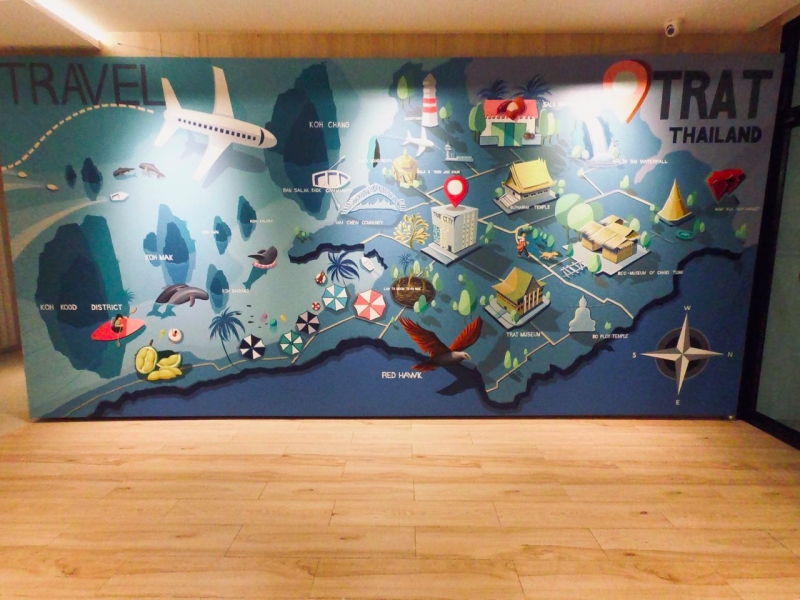 The hotel is also situated at an accessible location and it is relatively easy to travel to many attractions at Trat. Regardless of whether you're at Trat for business or leisure purposes, Trat City Hotel will assure you a comfortable and relaxed stay.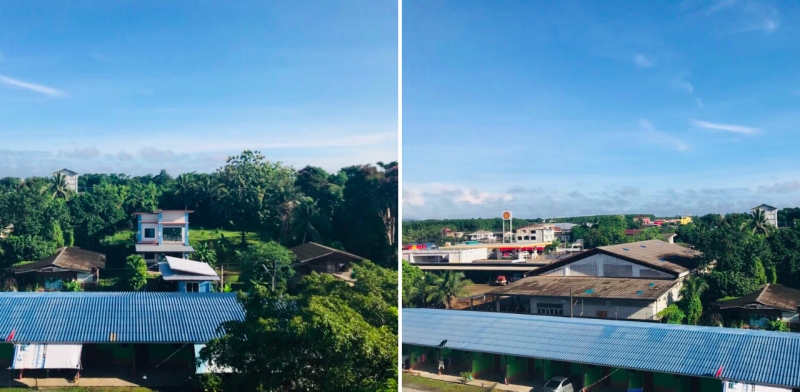 I woke up to this view of the neighbouring village from the balcony of the hotel room. Breath of fresh air! 
Address: 411/17, Wangkrajae, Muang, Trat 23000, Thailand
Contact: +66 86 327 8171
Website: https://www.tratcityhotel.com/home
From Trat, we then flew back to Bangkok for an extra day where we toured some of the new attractions that just opened in the past 2 years. 
Bangkok Airways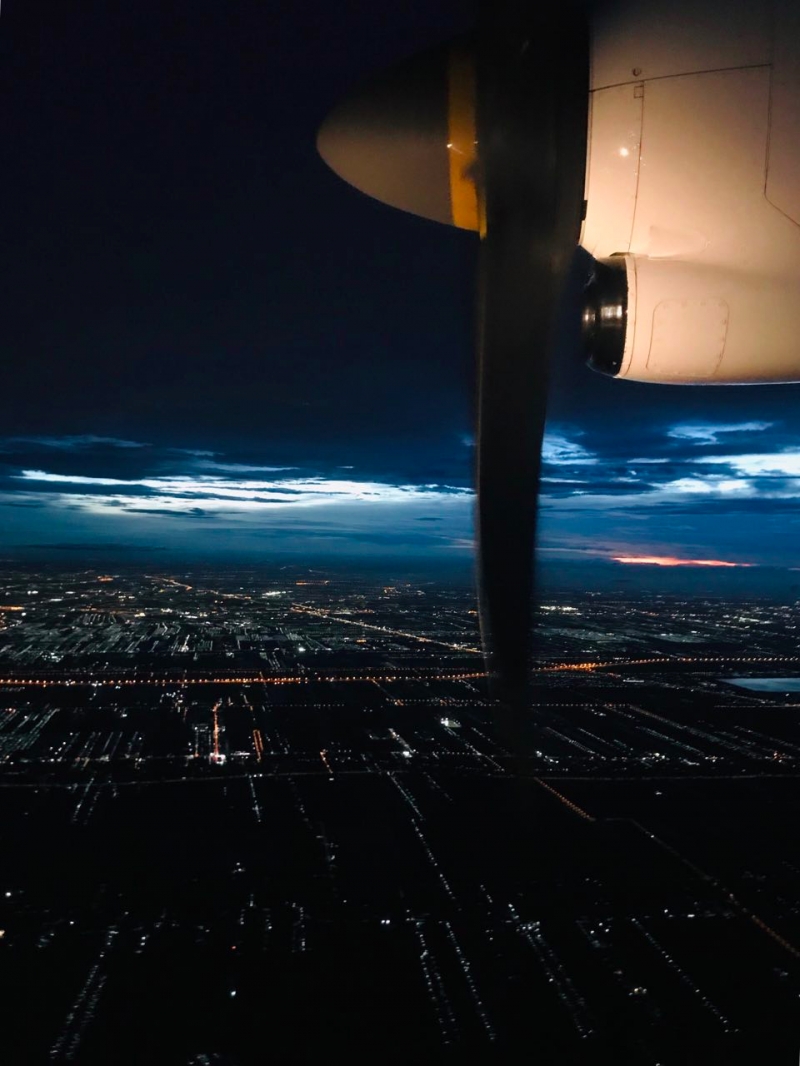 We flew with Bangkok Airways to and fro Trat, and the flight to Trat was only about an hour long from Bangkok. The plane that we took was really small, with only two rows of two seats on each side. In fact, it was so small that I was seated right next to the propeller. What a cool experience! 
Fun fact: Trat Airport is built and operated by Bangkok Airways, and there are only two flights into Trat daily. We were on board the only plane in the airport when we arrived, and they do not even have conveyor belts to link the baggages to the airport from the plane. They simply used a buggy to lug everything to the pickup area.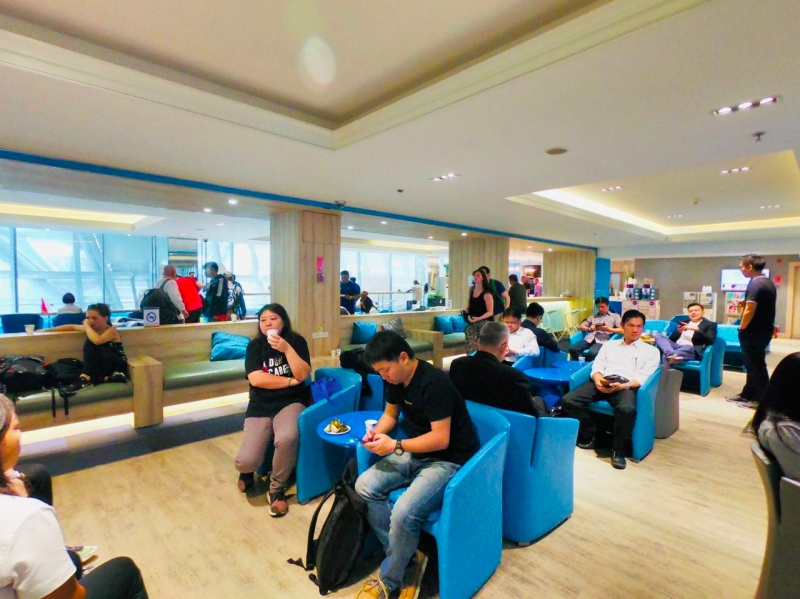 We were invited to check out Bangkok Airways' lounge to chill and fill our tummies before the flight.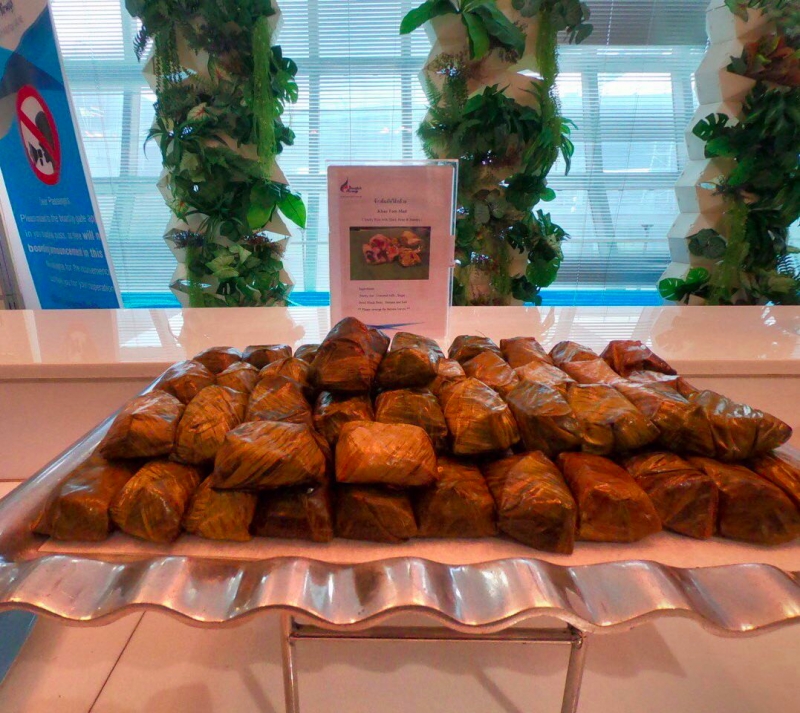 This is Bangkok Airways' specialty, the Khao Tom Mad, which is Sticky Rice with Bean and Banana. Inside, it contains coconut milk, dried black bean, and banana. There are actually customers who attempt to consume the leaf, so if you're there and intend to try, let it be known that the leaves are not meant to be eaten!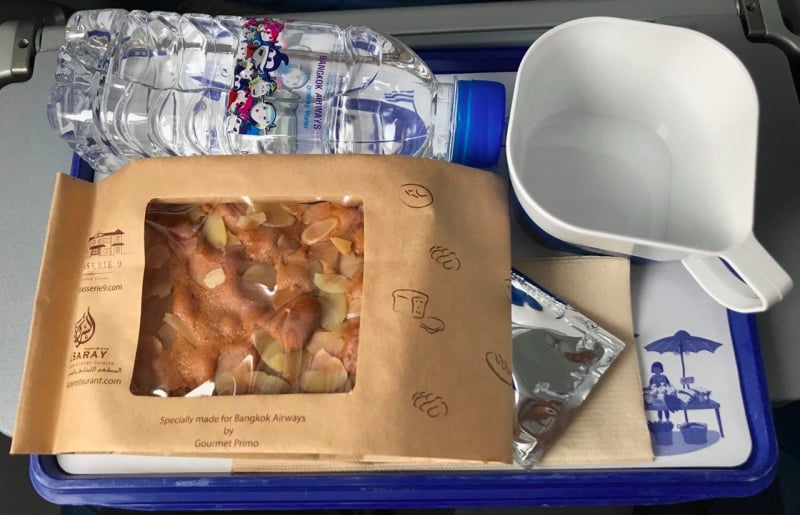 They also serve food on their short 1-hour flights, and their mocha cake was real yummy! 
King Power Mahanakhon Skywalk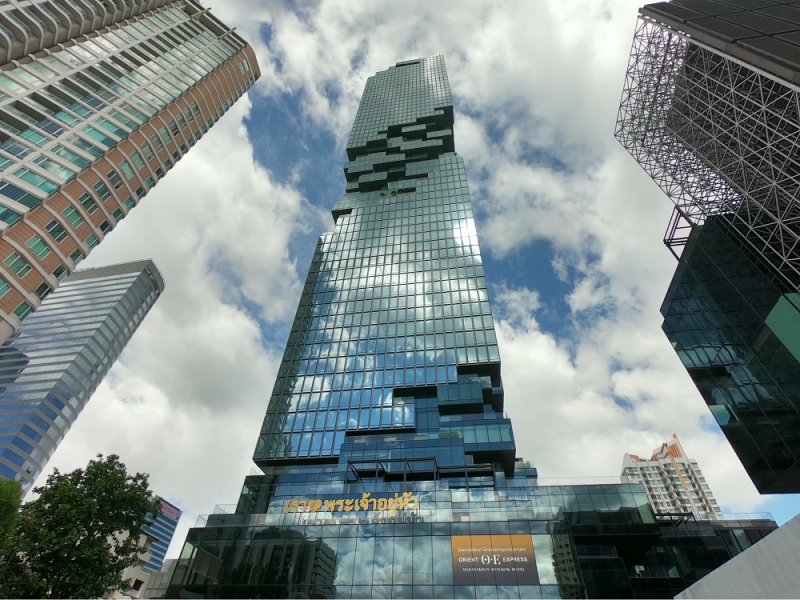 The King Power Mahanakhon Skywalk is Thailand's new architectural landmark, situated at Bangkok's Central Business District. This 78-storey building stands at 314 metres and is currently Thailand's highest building, 5 metres taller than its iconic Baiyoke Sky Hotel.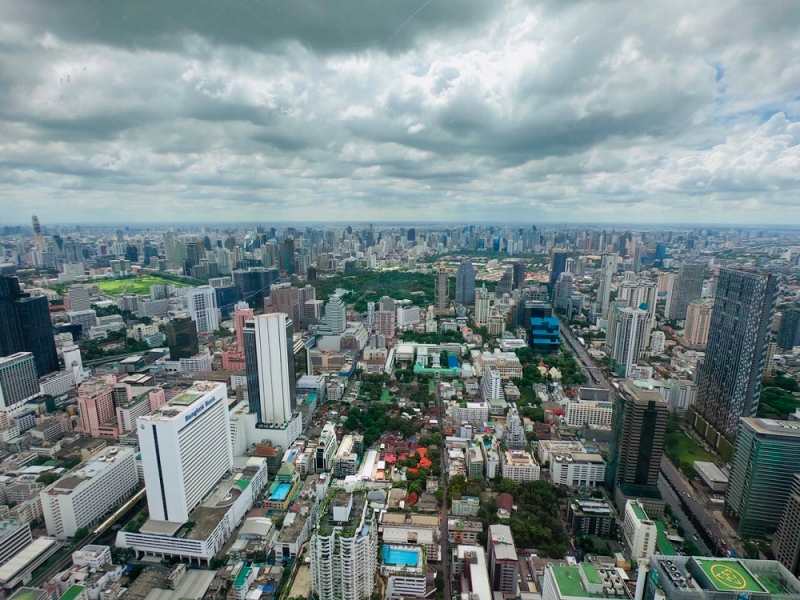 Located in the heart of Bangkok, the King Power Mahanakhon Building was built to reflect one of the world's most vibrant cities. It aims to showcase Thailand as a blend of contemporary architecture and urban design, giving Bangkok an iconic architectural landmark to call its own.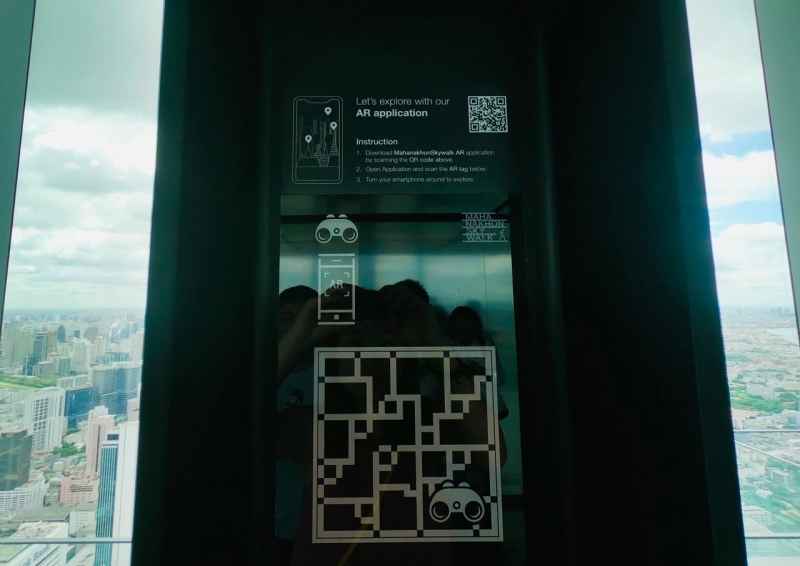 For access to an online guide, you can download the Mahanakhon AR application by scanning the QR code as seen. This will give you an Augmented Reality experience of Bangkok's key landmark destinations.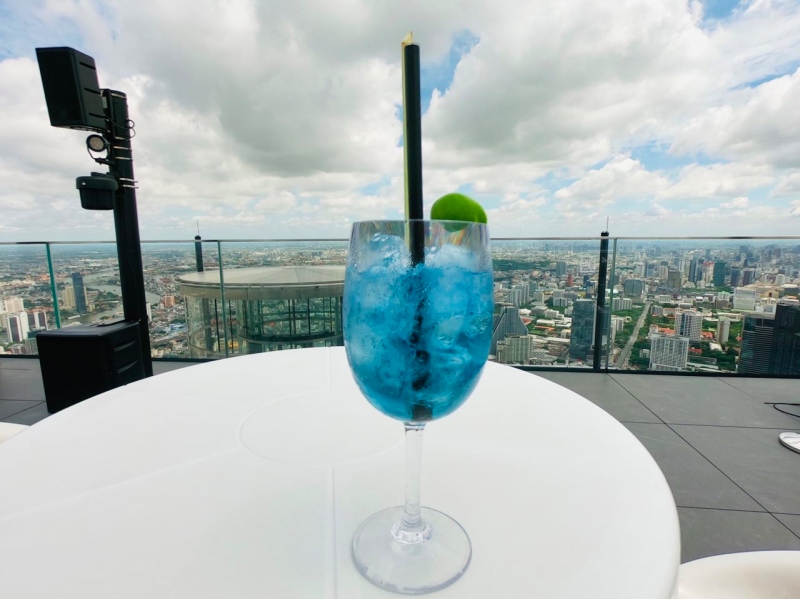 Over here, you get to stand on Thailand's highest Rooftop Bar! Have I mentioned that the Thais love their butterfly pea tea yet?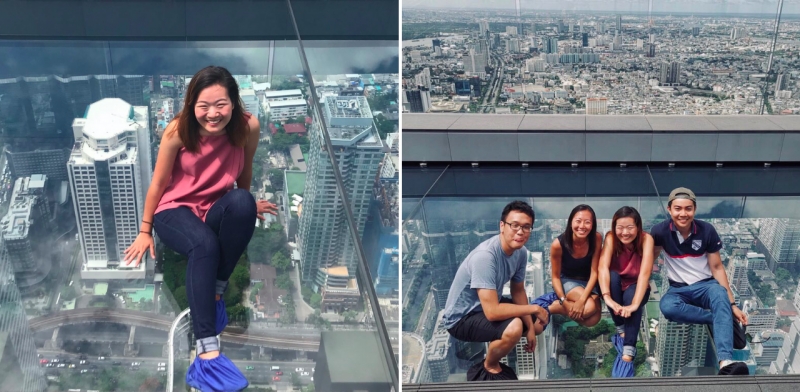 This glass tray floor measures a good 310 metres above ground and you can get there via the fastest video-themed elevators. These elevators will bring you straight up to the 74th floor in 50 seconds! 
If you are courageous enough, do attempt the sky walk! However, do note that it is really not as easy as it seems, especially for those are scared of heights. Nonetheless, I would still encourage you to go for it! 
From the top, you will really get to see the landscape of Bangkok at its best.   
You can get to the King Power Mahanakhon Building easiest from the Chong Nonsi Station, exit 3 of the BTS Skytrain. 
Address: 114 Naradhiwat Rajanagarindra Rd, Khwaeng Silom, Khet Bang Rak, Krung Thep Maha Nakhon 10500, Thailand
Opening hours: 10am to 12am daily  (Last admission at 11pm)
Ticket prices: 
Mahanakhon Skywalk: 765 THB for adults and 250 THB for children and senior citizens 
Mahanakhon Skywalk and Rooftop: 965 THB for adults and 450 THB for children and senior citizens
Thailand Travel Mart (TTM+) 2019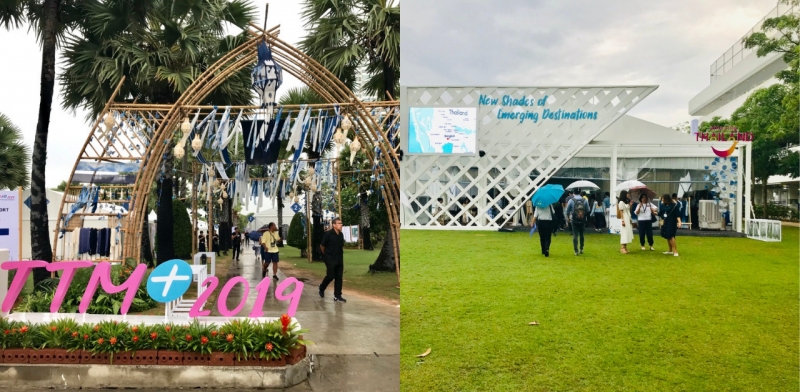 We were also invited to Thailand Travel Mart (TTM+) 2019, which was held at Pattaya this year. TTM+ 2019 is an annual event held to share insights about the social, cultural, and ecological transitions of Thailand's tourism industry. 
This year's theme focused on promoting the "New Shades of Emerging Destinations", primarily introducing more unfamiliar secondary destinations to potential tourists who visit Thailand. Under the theme of "Making the World a Better Place through Travel", TTM+ 2019 also featured a line-up of 10 professionals who covered a broad range of topics regarding the current and future prospects of Thai tourism
Ocean Marina Yacht Club
This year, the event took place at Ocean Marina Yacht Club, which is the biggest marina in Southeast Asia. 
We also had the opportunity to meet with TAT's Executive Director and Director of ASEAN, South Asia, and the South Pacific region. It was an insightful interview session which allowed us to learn more about the ongoing plans that the Thai tourism board has in mind for potential tourists.
Address: 274/1 Moo 4 Sukhumvit Road, Sattahip, 20250, Thailand
Contact: +66 2 038 5018
Website: https://oceanmarinayachtclub.com/
On-site Appointment Session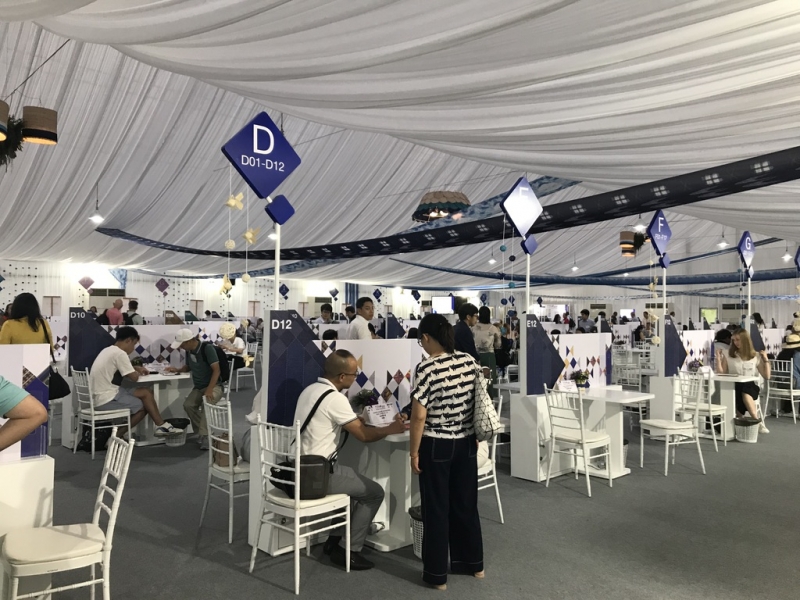 This was the part of the event where the travel agencies and ambassadors from all over the world got to meet. I was very impressed with how organised the event was carried out. It was meticulously planned, down to the details of designating different sectors for specific regions to facilitate convenient discussions and conversations between the buyers and sellers.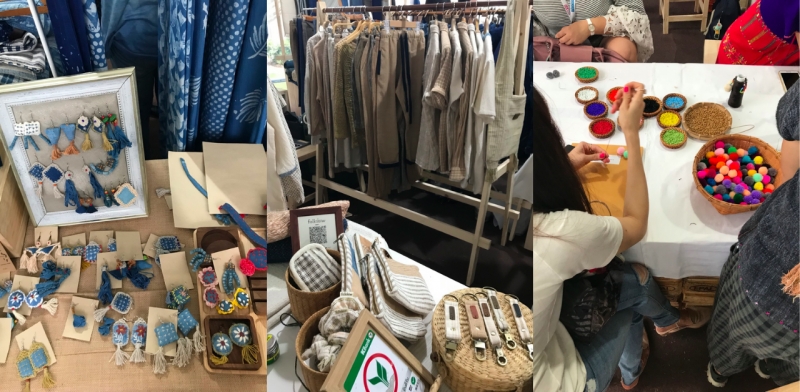 Since we were part of the media team, we decided to wander around to explore the rest of  the travel mart instead. There was a mini fair right outside the buyer-seller meeting place, selling clothes made of eco-friendly materials and little handicrafts.
Alexa Beach Club Pattaya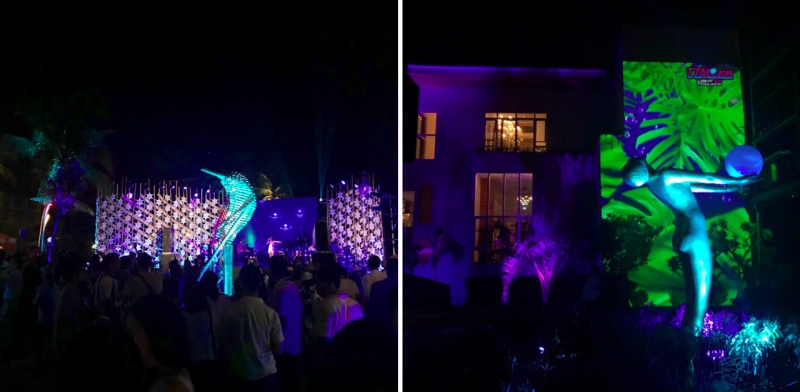 The first day of TTM+ 2019 ended with a reception dinner served buffet style, coupled with music and performances. It truly gave us a glimpse of the nightlife that Pattaya is known for. 
Thank you TAT Singapore for extending the invitation to us for TTM+ 2019! It was truly an insightful experience.
Thai Airways International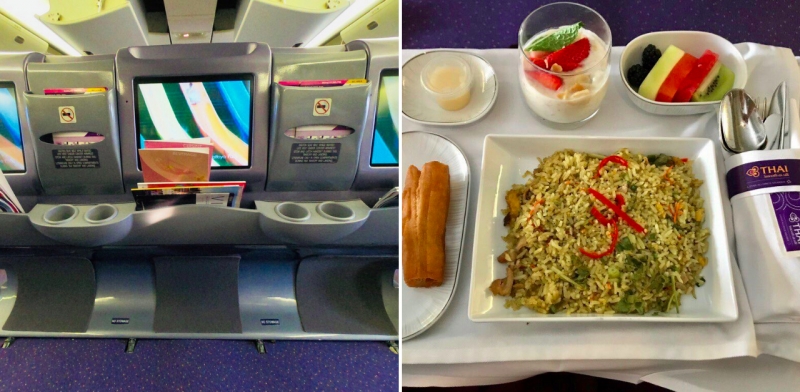 Last but definitely not least, a huge thank you to Thai Airways International for your impeccable service and for making our flights to and fro Suvarnabhumi Airport so comfortable. 
To all you island-lovers and more, have we piqued your interest to visit the unknown Trat yet? It's time to pack up and book your flight to the best islands you can find in Thailand! 
Big love to Tourism Authority of Thailand (TAT),Thai Airways International, and Bangkok Airways for making this trip possible. We will see you again, Thailand!