It's holiday season and for many, Christmas wouldn't be Christmas without some delicious sweet treats. Here, we have few Christmas favourites. If you are super enthusiastic, you can have a go at making some of these at home. I will be making mince pies and Christmas fruitcake with my Grandmother this year, as we do every year. Maybe start a new Christmas tradition in your family by adding something sweet to the dinner table or simply try something on the list while out with a friend.  Eat, drink and be merry, it's Christmas!
Also read: 12 Beautiful Christmas Markets to Visit in Europe this December
1. Mince Pies
These sweet little pies are of British origin and are enjoyed during Christmas in many English-speaking countries. They are made with shortcrust pastry filled with fruit and spices and sometimes with a splash of alcohol (port, sherry or brandy). Originally, they contained meat and other ingredients which were brought over from the Middle East during the middle ages. They looked and tasted vastly different then. Thanks to the Victorians in Britain, they were transformed into sweet small snacks to be eaten at Christmas. Mincemeat in jars can be bought in stores around the Christmas period, if you want to try making your own. You can also get mince pies ready-made – just heat them in the oven. They are great as festive office snacks if you are in a Christmassy mood and feel like sharing!
2. Egg Nog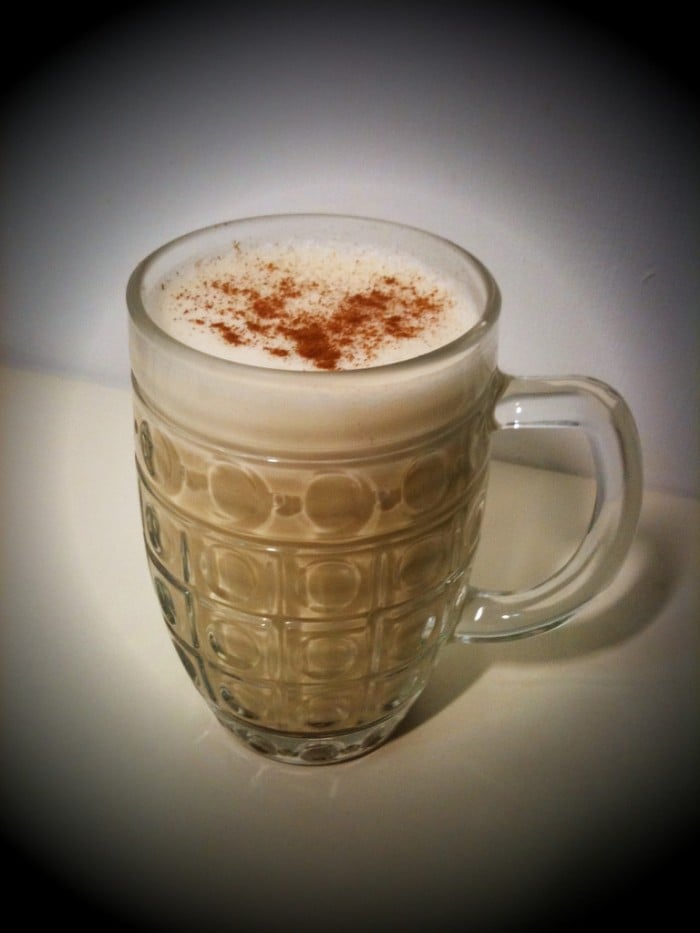 Image credit: Matt Hooper
Egg Nog is a North American alcoholic milk drink served from after Thanksgiving throughout the Christmas period. South America has versions of an alcoholic milk drink which is served at Christmas time too. Egg nog contains milk, cream, raw eggs, nutmeg, cinnamon, sugar and alcohol such as brandy, rum or bourbon. Be careful about making homemade egg nog because the raw eggs can cause problems if the hygiene standards aren't high or if the eggs contain salmonella. Like pumpkin, egg nog is a seasonal flavour that appears in everything from lattes to ice cream. Look out for egg nog flavoured treats while you are out and about.
3. Mulled Wine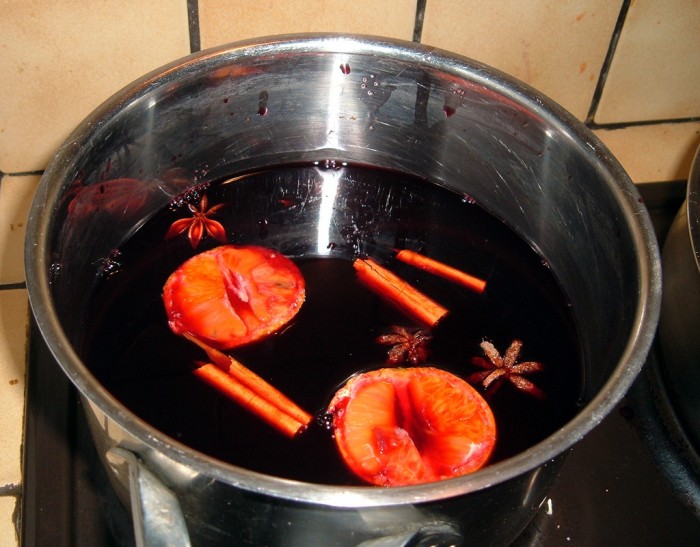 Image credit: Katherine
Mulled wine is a European drink where spices, sugar and some slices of citrus fruit (usually orange) are steeped in a pot of wine. The wine is then strained and served warm to hot. It is known as mulled wine in Britain, Glühwein in Germany and Glögg in Nordic countries. France calls it vin chaud 'hot wine' and northern Italy calls it vin brulé 'burnt wine'. It is a lovely warming drink that is best indulged during winter. If you enjoy cooking with wine, make your own. The house will be filled with a lovely aroma. Some places sell mulling spices in a tea bag so you don't have to buy all the separate spices, just add bags into your pot of wine. This can be quite expensive though. The spices needed like cinnamon, clove and nutmeg are readily available in Asia and cheaper to buy whole from Asian grocers.
4. Gingerbread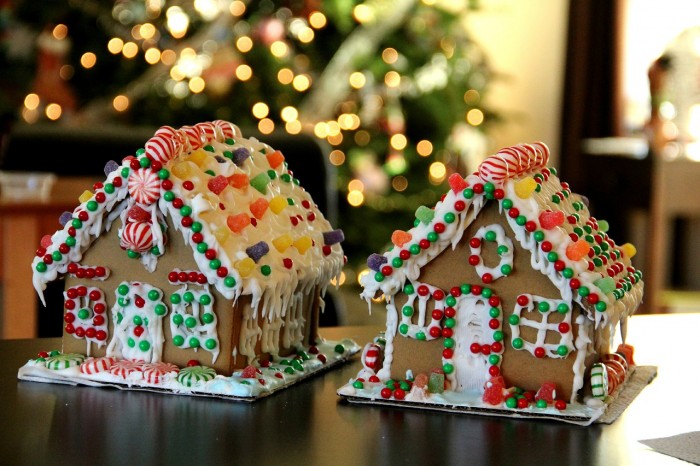 Gingerbread shaped as houses or as little men are a very common sight at bakeries during Christmas period. It is a European tradition with many countries in Europe baking a hard form of gingerbread, shaping and icing it to be eaten or used as decorations for windows and tree ornaments. In the Nordic countries it is called Pepperkaker or Pepparkako and many families make this at home for the holiday season. In Germany, it is popularly found at Christmas markets. In England, Gingerbread is traditionally shaped like little men and sold in shops, markets or made at home. 
5. Panettone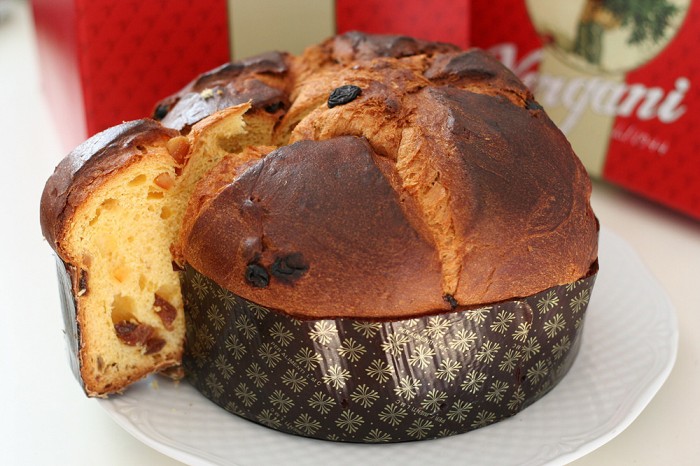 Image credit: « R☼Wεnα »
Panettone is traditionally from Milan, Italy. It has its roots in the Roman Empire but the modern version came about in the 20th century. It is a sweet, light, bread loaf or 'cake' in a cupola shape. It is filled with candied fruit, lemon peel, orange peel and more. It is not as heavy as Christmas cake or Christmas pudding and is very popular in Australia as well as parts of Europe and Latin America. If Christmas cake is not for you, try this sweet, lighter version with some alcohol or hot chocolate.
Also read: Christmas is Always Better in Europe, and Here's Why
6. Stollen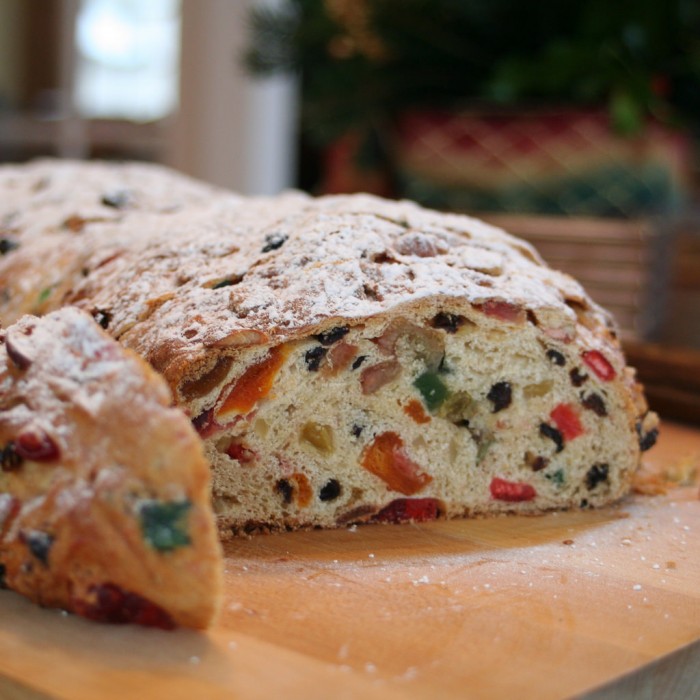 Image credit: Whitney
Stollen is a sweet German bread made with candied fruit, zest of citrus fruits, raisins, almonds and spices. After baking, it is covered in melted butter and icing sugar. It is traditionally served during the Christmas season. Some people add a rope of marzipan in the centre or soak the fruit in alcohol which provides a richer taste. Dresden in Germany has one of Europe's most famous Christmas markets and Stollenfest where many superior types of Stollen are made. Original Stollen is heavier than commercially-prepared versions. Like Italian panettone, it is an interesting alternative to Christmas cake or pudding.
7. Christmas cake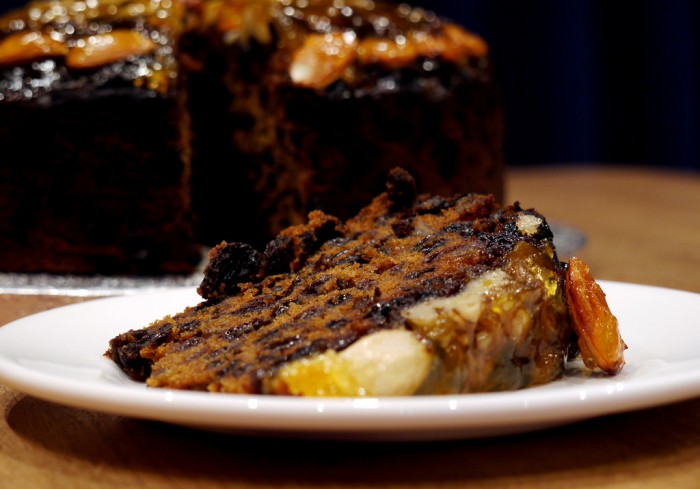 Image credit: brett jordan
One of the most recognisable Christmas sweet treats and a mainstay of the Christmas table is the Christmas cake. It is a fruitcake in Britain and Commonwealth countries. It can be eaten plain, with custard, pouring cream or is sometimes heavily iced with decorations or covered in marzipan. The texture of the Christmas cake can vary from very wet and moist, to a pudding to lighter and drier versions. The Christmas cake is made with fruit, citrus peel, sultanas, cherries and has alcohol. It is often described as very rich and heavy cake. Please note a Christmas cake is not the same as Yule Log or Log cake which is usually a chocolate swiss roll made to look like a tree log. Both Christmas cakes and Yule Logs are available in Singapore at Christmas time. Some people who find the whole cake too heavy for them can buy Christmas cake slices or squares which is just as nice. Philippine and Japanese Christmas cakes are very different versions of the classic but much loved in their respective countries. They are light pound or sponge cakes with much less fruit in it. A slice of Christmas cake is the perfect end to your festive meal!
Where to find them in Singapore
This Christmas, indulge and try a few of these goodies! You can experiment with recipes online, or purchase them at the stores listed below. 
For small Christmas cakes/slices and mince pies try Marks and Spencer.
For Stollen and Gingerbread try Baker & Cook.
For Panettone try Jupiter 57 (Bosari).
Christmas treats can also be found in the Christmas sections at Cold Storage, Jasons Market Place, NTUC Finest, Swiss Bake and Bakerzin.