Can't think of any proper plans for the festive season? Then why not soak in the Christmassy vibes of magical Europe! Yes, yes, so it's kind of early to start thinking about your Christmas plans… But hey! Early bird catches the worm, yes? So without further ado, here are some of the things that you totally should do in Europe, to feel like you've come straight out of a winter wonderland storybook!
Visit the Absolutely Magical Christmas Markets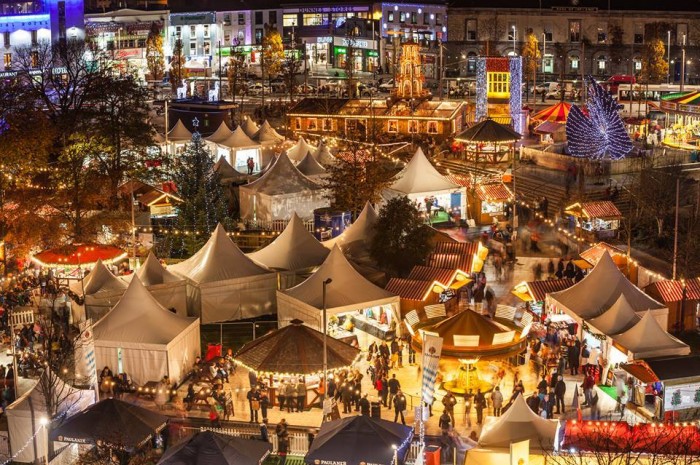 Image credit: iRadio
Christmas markets in Europe are like what Chinatown is to us during Chinese New Year, or Little India during Deepavali – except way bigger, way better, and way more festive! After all, the Europeans take their holiday-making very. seriously. So if you're looking for an extremely traditional Christmas experience, these Christmas markets, which have taken place for decades, are definitely the place to be at!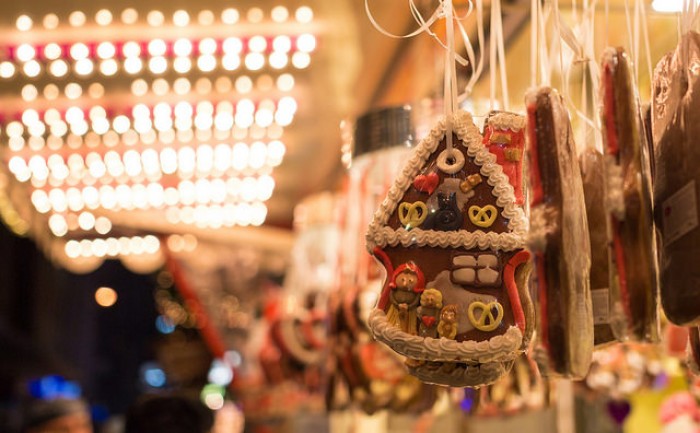 Image credit: Lemsipmatt
Think: festive lights draped over everything from pine trees to market tents, the smell of Christmas foods and hot chocolate wafting through the air, and Christmas carols at every corner, as you stroll through the myriad of stalls offering so, so many Christmas delights, snow falling gently on your skin. And with unique attractions such as Christmas parades and petting zoos, you're bound to be endlessly entertained at these jolly ol' markets!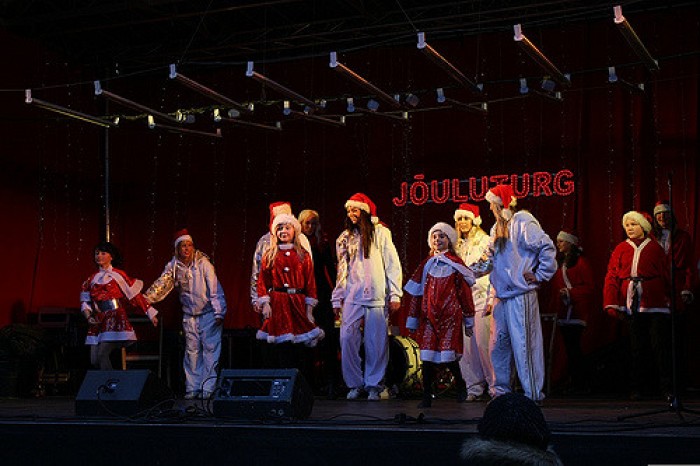 Image credit: Jaanus Silla
There's plenty of Christmas markets scattered all over Europe, each with their own unique touch that brings out the traditional yuletide flavour of the place they're located at. For example, in Nuremberg's Old Town, the world-famous Christkindlmarkt opens its holiday season by having an 'angel' appear on their church balcony! Also, Montreux Noël in Montreux, set against the scenic background of Lake Geneva, offers a Christmas village filled with games, shows, and many more especially for children.
Visit the Santa Claus Village in Finland
Image credit:

Santa Claus Holiday Village
Yes, there is a Santa Claus Village, and yes, you can totally visit it to amp up those Christmas Vibes! An amusement park in Rovaniemi, Lapland, this Village is definitely tops the list for the cheeriest amusement park around. And, yes, the jolly old man is present there all day, everyday (and not just during the holiday season!) for you to meet and be dazzled by.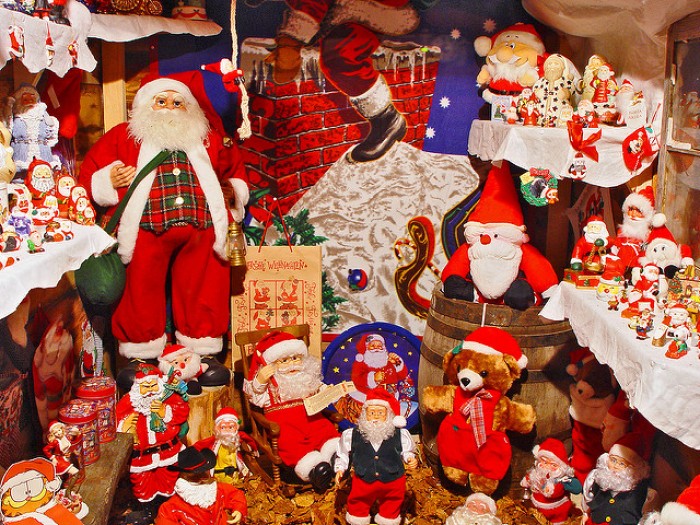 Image credit: Tambako The Jaguar
And with so many things to please even the grinchiest of grinches, from the cutest Santa trinkets to eating reindeer meat if you're game, Christmas just can't come any sooner!! And to make your Christmas experience even better, why not stay at the Santa Claus Village for a day or two? With 74 apartments located at this village, stay a 'lil longer to get totally into the festive mood! Who knows, you might even catch the Northern Lights while you're at it to make your experience way more magical.
Feast on Christmassy Delights Which Europe Does Best!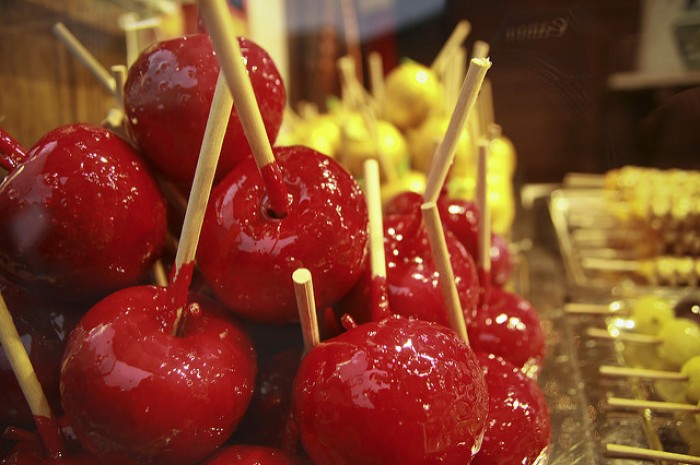 Image credit: James
From gingerbread houses to caramel apples, from rich fruitcakes to warm mulled wine, you simply have to try a lil' bit of everything when in Europe! Seriously, the lackluster fruitcakes from random bakeries in Singapore just doesn't cut it, yes? Pro tip: if you find yourself in Dresden during the holiday season, Dresden Stollen, an extremely rich fruit bread that's produced officially by only 150 bakeries in Dresden, is a definite must-try!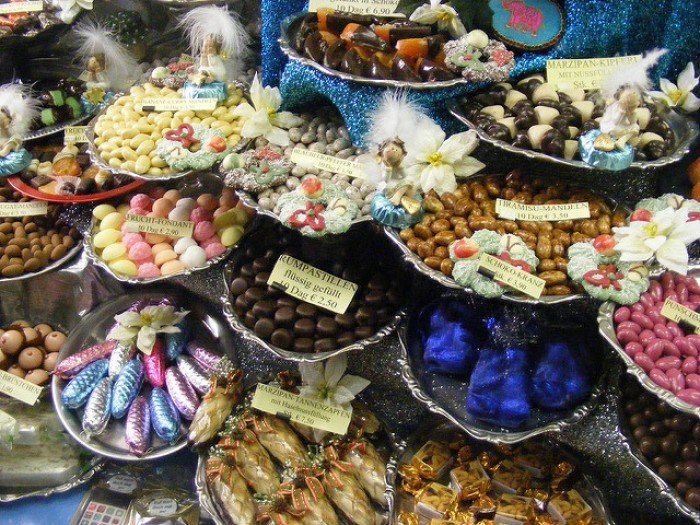 Image credit: John W. Schulze
Just look at all 'em bonbons!! Seriously, if the Christmas markets don't put you in a festive-enough mood, then these delicious sweets that the Europeans bust out for the festive season surely will! And with foods from age-old recipes dating back centuries ago, only specially produced for the Christmas season, forget about your diet and feast till your heart's delight. I mean, with the likes of german sausages and spiced hot chocolate, how can you not!
Play With Snow – Lots of Snow – For a Totally White Christmas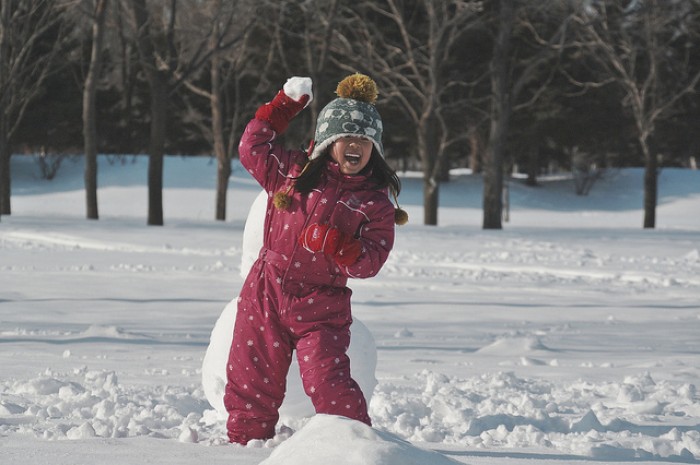 Image credit: Miki Yoshihito
Make no mistake – Europe is one of the best places around for a smashing good time with snowy winter sports. And, after all, who can pass up the chance to do some skiing at the world-famous Alps??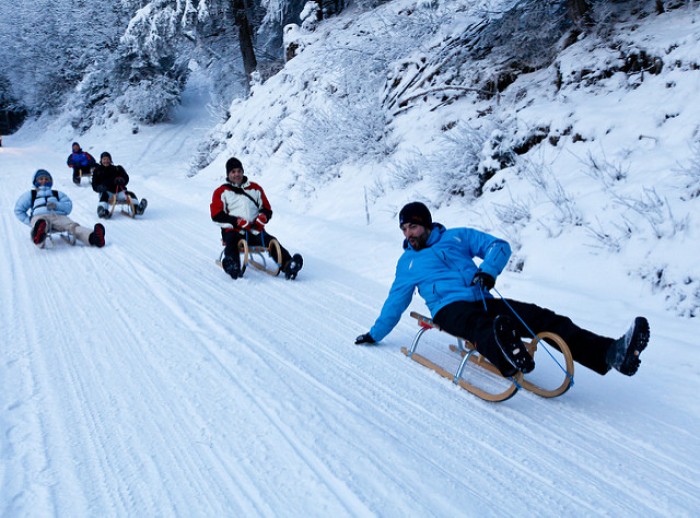 Image credit: Bad Kleinkirchheim
Interlaken, Switzerland is the winter sports destination to go to for the best. time. ever. From skiing to snowboarding to ice-skating, keep yourself occupied the whole day at this winter wonderland. If the promises of snow doesn't attract you, then the constant adrenaline rush surely will!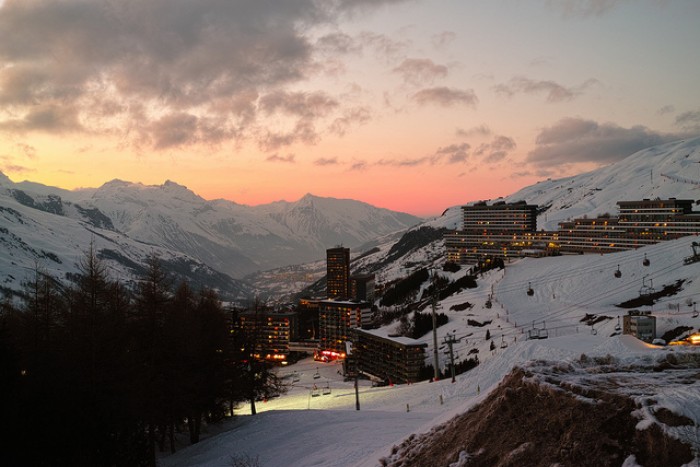 Image credit: Christian Scheja
Keep that festive spirit alive all through the night as you cosy up in your comfy hotel, swathed in bundles of woolly sweaters and staring out at the mass of whiteness. Nothing quite spells Christmas as well as snow blanketing the grounds, does it?
Catch Some Holiday Lights to Light Up that Festive Mood of Yours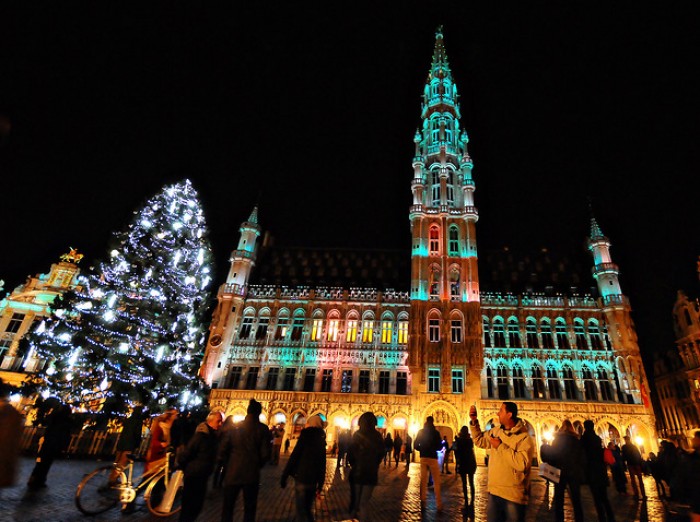 Image credit: Ashley Baynes
There's no better way to make you feel warm and fuzzy and magical and all that than to gaze upon the sparkling, twinkling, dazzling lights of Christmas! Check out how the Grand Place in Brussels, Belgium become even more spectacular as it gets lit up for its annual lights and music show, as you munch on your lip-smacking belgium waffles.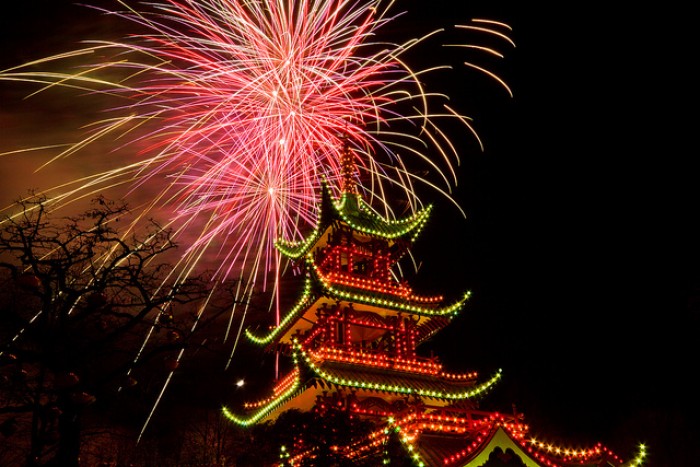 Image credit: Stig Nygaard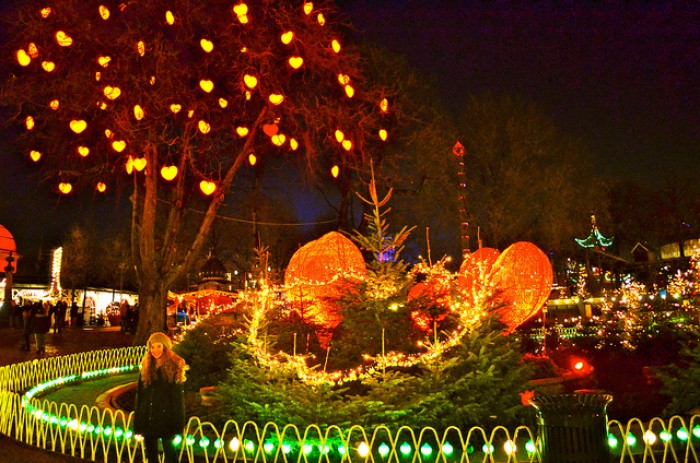 Image credit: Sarah Ackerman
Or, for something more funky, why not check out the Tivoli Gardens in Copenhagen, where their Japanese pagoda-cum-restaurant embraces this jolly holiday with much festivity as well? (In addition to the other super-gorgeous lights all around the garden!) Either ways, festive lights are the way to go to make you feel that that holidays are really here! Seriously, what's Christmas without a few (or a lot!) lights twinkling here and there?
Yep, Christmas is definitely better in Europe! And it's never too early to get those gears moving for the most awesome holiday getaway ever so quit stallin' and start plannin'! And to make your holiday planning even better? Definitely check out Insight Vacations totally magical Christmas markets tours for your best holiday getaway yet!
Check out the perks of travelling with Insight Vacation right here:
---
Brought to you by Insight Vacations.