You've heard tons of amazing stories about road tripping across Australia – all the majestic natural sights, adventurous activities and the journey of self-discovery – and you're yearning for that experience too. Why not embark on your first road trip in Western Australia (WA)? It's not too ambitious (for newbies), and WA has a fair share of coastal sceneries and vast openness that might just take your breath away.
If you're unsure of where to start, fret not – we've got a few tips and tricks to help you plan that perfect road trip. So sit back, relax and enjoy the ride!
1. Check out the local calendar of events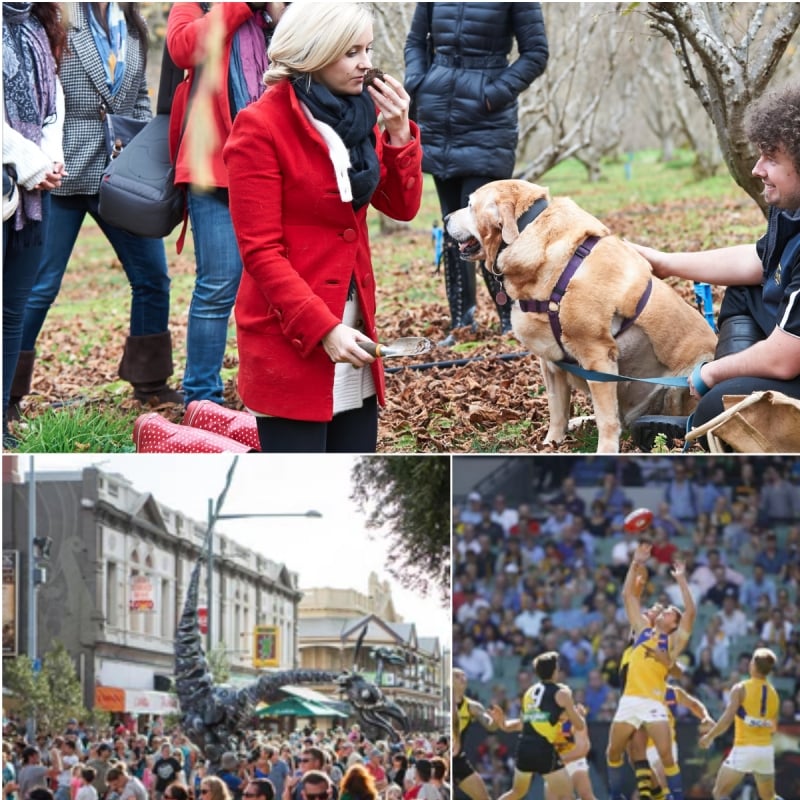 This comes in extra handy because you don't want to miss out on any interesting festivals or events along your road trip! Plus, Perth is a city that pretty much has something happening all year round – concerts, food festivals, sports shows – you name it, they've got it.
And if you're heading towards the Southwest, there's a huge chance you'll be passing by farms and orchards, so do your research on the various harvest seasons and find out where you can go fruit picking or even truffle hunting. If you're heading towards the North, you might even be able to participate in a marathon or some extreme sports – check out Tourism Western Australia's website for more fun things to plan around your road trip.
2. Know the road rules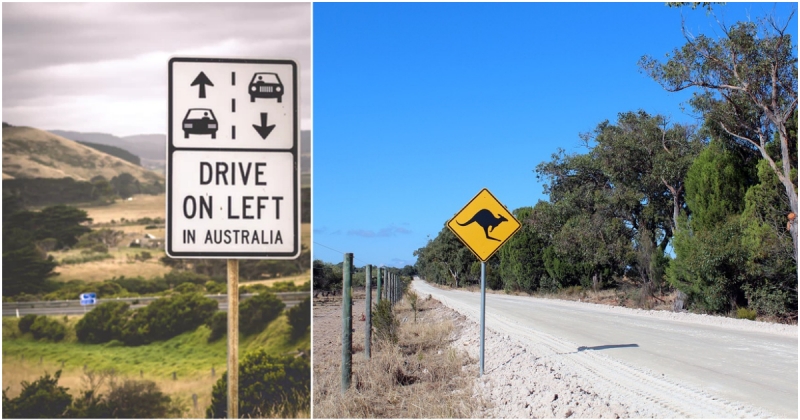 Whenever you are planning an overseas trip, always make the effort to familiarise yourself with the local roads and regulations; not only do you want to keep out of trouble, but you'll also want to make it home safe and sound. The road rules in Australia may differ from that of Singapore, and you definitely want to know them well if you're going to be spending a lot of time on the road.
Furthermore, read up on the routes and terrain on which you intend to drive on, and decide what type of vehicle would be the most appropriate. Be well prepared – apply for your international driver's permit and buy insurance in advance, and watch out for the wildlife that may pop up on the roads. Don't be surprised to come across kangaroos or emus on your way to the Golden Outback or the Kimberley!
3. Remember to get enough rest

Understandably, there is going to be a long list of hidden gems and must-see sights in Western Australia that you don't want to miss out on. It's perfectly normal to get excited and want to visit as many attractions in a day as possible.
However, it is essential that you have enough REST. Your car needs fuel, and so do you!
Even though driving can be relaxing, it still requires a lot of concentration, especially if you are navigating unfamiliar roads. Hence, it is pivotal that you are adequately rested and remain alert. Don't pack your itinerary too tightly or spend too much time on the road at once. If it is possible, alternate between confident drivers from time to time and avoid driving when it is too dark and visibility is poor (there is also an increased likelihood of hitting wildlife at night!) Also, plan for time to rest and recharge. By being well-rested, everybody in the car will be kept safe, and you are more likely to be present and in the moment to enjoy the beautiful scenery that surrounds you.
4. Have a contingency plan

Murphy's Law says that 'anything that can go wrong, will go wrong'. Without being as pessimistic, it is definitely true that sometimes, things just go wrong. While you are in a foreign land and away from the convenience of the city, it is more important than ever to have a contingency plan. Maybe your car tyre gets punctured, or you lose mobile service in the middle of the outback. What's next?
When things don't go according to plan, there's no point in panicking and ruining your entire trip. Avoid the emotional turmoil by having a well-thought-out plan, but also think of alternatives in case the first doesn't work out. At least there's always Plan B, Plan C and Plan D!
For example, you may want to rent a satellite phone and map out the nearest gas stations and accommodations available around the vicinity on a physical map. Although WA generally enjoys sunny weather throughout the year, you might still want to pack a poncho or windbreaker in case of unpredictable weather. Altogether, just be emotionally prepared that things might be different from what you expected. Keep a steady head and improvise when necessary – these little hiccups and detours may be what makes your road trip even more memorable!
5. Follow tried-and-tested itineraries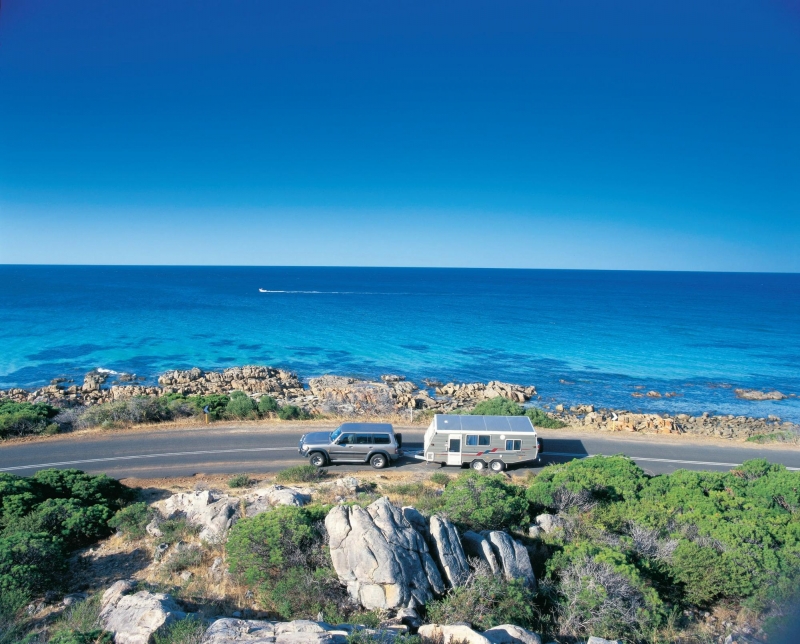 We know that with so many options and routes to choose from, it can be overwhelming to plan a road trip. There are just too many 'what ifs'! Venturing off conventional routes can also prove to be dangerous if you get lost and there are no other road-trippers along your way for miles on end.
Do ample research and read up on popular routes – there's certainly a reason for their popularity. To get you started, here are three of the most well-received itineraries for road tripping in WA!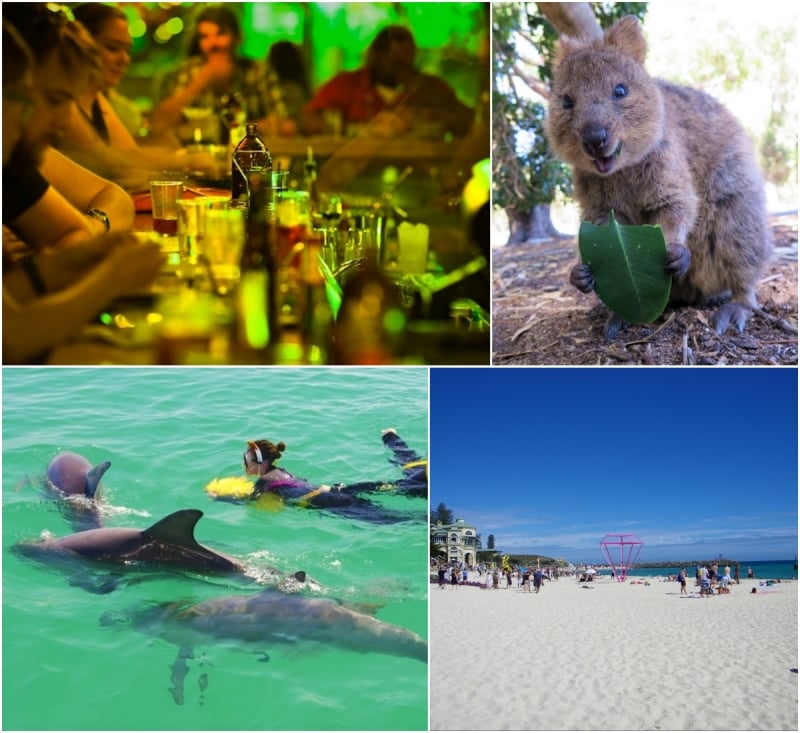 Discover the very best of Perth, the capital of WA. Pick out your favourite activities from this five-day itinerary, or even follow the schedule to a tee! Start your road trip adventure by navigating your way through the bustling city, and make stops at eclectic cafes and trendy fashion boutiques. Thereafter, pop by Rottnest Island to meet the happiest animal in the world – the adorable Quokka. Take a short drive to the Rockingham jetty to get up and close with dolphins, and watch the sunset at the iconic Cottesloe Beach. There's simply so much to do here!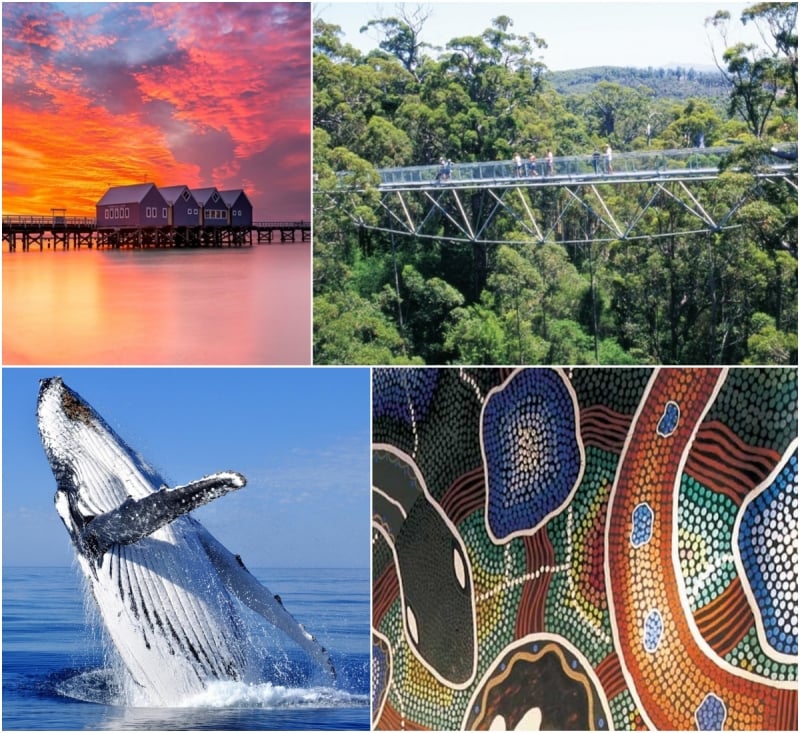 If you are looking to escape the city completely, consider these eight days of adventure in the Southwest. Seek out picturesque sunset views at the Busselton Jetty and face your fear of heights at the Valley of the Giants Treetop Walk! You'll certainly be able to immerse yourself in the serenity of nature at the William Bay National Park or Torndirrup National Park and stand in awe while whale-watching at Dunsborough. Spend some time to learn about the indigenous community at the Kodja Place, where you get a first-hand experience of the early farm experience and Aboriginal lifestyle. This road trip guarantees stunning views, a thrilling time and an educational immersion like never before. What more could you ask for!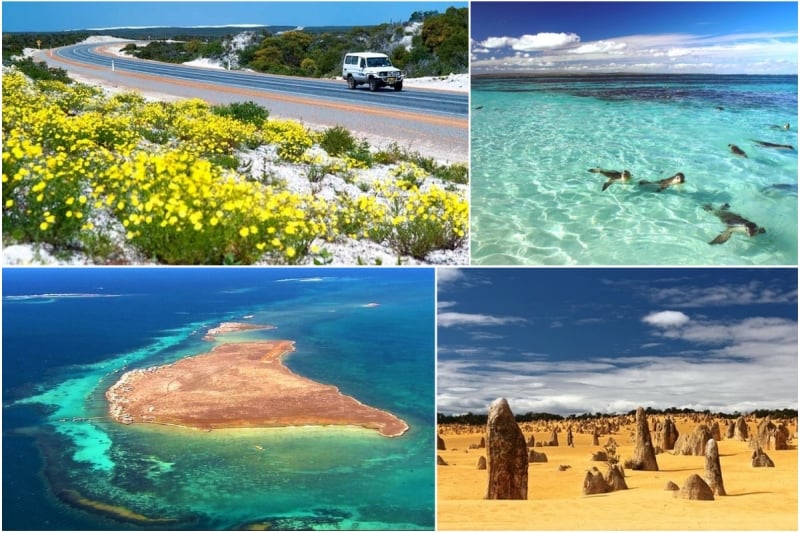 Prepare yourself for the most dynamic road trip of your life as you head along the Indian Ocean – with a complete four-day itinerary to keep you on track! Admire the seasonal wildflowers as you take a scenic drive, and make stops to explore the vibrant surrounds of the Indian Ocean. Pay the friendly sea lions and dolphins a visit at the Jurien Bay Marine Park, and snorkel in the pristine waters of the Abrolhos Islands. Of course, you have to drop by the Pinnacles Desert to marvel at the enigmatic limestone formations that date back millions of years ago. With such a diverse plethora of sights and experiences, your drive there will certainly be worth your while.
Now that you know the basics of road trip planning, you are all ready to get started on your very first one! Here's to an unforgettable road trip experience!
---
Brought to you by Singapore Airlines and Tourism Western Australia.