Would you fancy heaps of time to dive in the Great Barrier Reef, chill on some of Australia's 10,685 beaches, drink coffee while admiring Darling Harbour and cuddle koalas? By embarking on a work and holiday visa programme to the land Down Under, you will be able to earn money while experiencing the best that the country has to offer.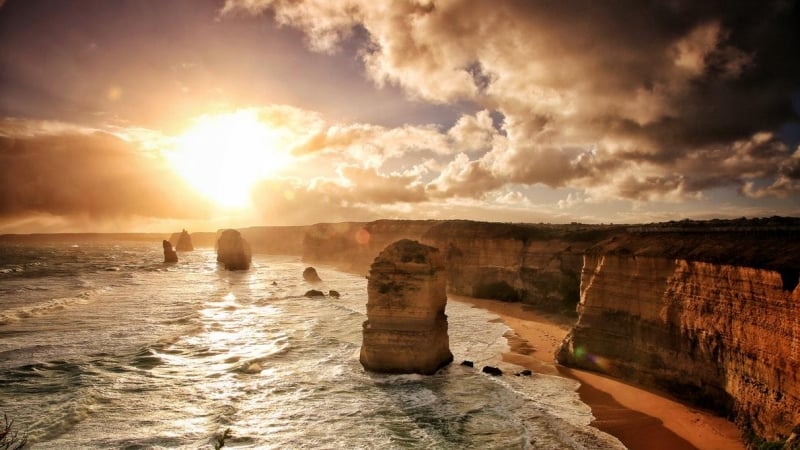 What is a Work and Holiday Visa for Singaporeans?
This Work and Holiday visa is open to Singaporeans aged at least 18 but not yet 31 (at the time of the application) to work and travel in Australia for a duration of one year. Places are limited – with 500 slots only – and the applications open every quarter.
How easy is it to get a job there?
You are allowed to partake in any type of work and the sky is your limit! Jobs can be easy or hard to get, depending on your own set of expectations and field of focus. There are plenty of work that are aimed for those under this programme – such as in restaurants, cafes, shops, farms, packing sheds and hostels, and you can even be employed for fundraising or as an admin staff. If you have a more specific skill set, there are definitely opportunities for that as well – you just have to know where to find them! For jobs such as in accountants and admin, it's best to approach job agencies.
I'd definitely recommend you to do ample research and start your job search before you actually arrive in Australia. I was able to start my job on my second week of arrival, which meant that I could start saving up for future travels. Find out the recruitment agencies under your chosen field of focus and send your CVs over.
Also, useful resources to aid in your job search include:
On top of that, there are a few Facebook groups which are great resources for your job search:
Alternatively, you can put on a big smile and bring your resume into local businesses such as cafes, restaurants, hostels, travel agencies and shops after you arrive in Australia.
Here's an idea: There are heaps of diverse jobs all over Australia so why not try out those that aren't available back home for a whole new experience?
How much can I earn?
Good news, the wages in Australia are fantastic! Anyone working legally there is entitled to the minimum wage. For casual work, expect to earn at least AUD 22.86 per hour and the pay will be even higher depending on the industry. If you work on a public holiday, you will earn twice your normal wage! There is also an income tax that will be withheld from your wages, and you can claim it back before returning to Singapore.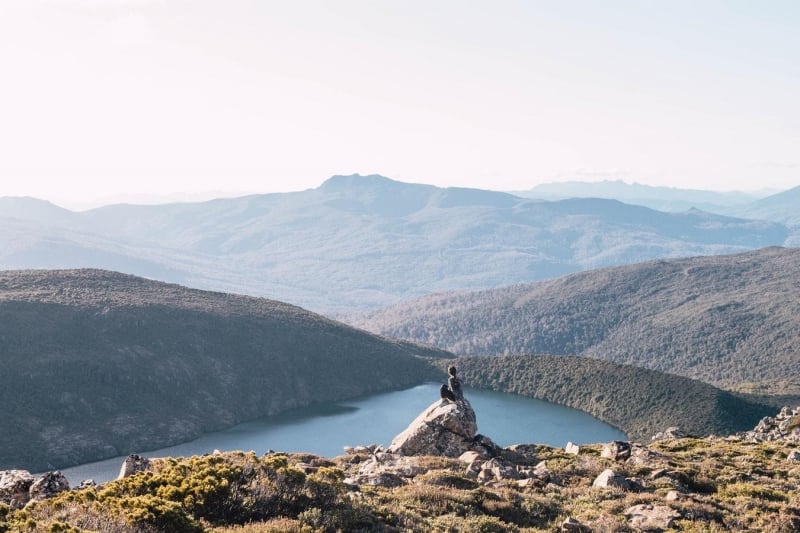 How expensive is it to live in Australia?
Yes, Australia is a dream destination for many but chances are, you have heard how shockingly expensive the country is. A meal at a restaurant can set you back AUD 20 and it's around a whopping AUD 5 for a cup of coffee. Cooking your own meals will be the best option to save! 
If you stay in a hostel, they may offer free food on particular days. There are heaps of backpacker hostels and they are an affordable and popular accommodation option as compared to hotels. Expect to pay about AUD 15 to AUD 45 per night and there are also special weekly rates. Hostels are great places to meet fellow travellers as well. I stayed in Europa Melbourne which has cool privacy curtains, free daily breakfast (pancake batter that you cook yourself) and free BBQ nights on Thursdays!
The other cheapest way to live is renting a room in a shared house where you will have more privacy. Check out www.flatmates.com.au, www.roomshare.com.au, Facebook and Gumtree. For the adventurous, you can also consider camping! There are many free campsites dotted all over the country. Check out WikiCamps and CampingMate.
Want to extend your visa for another year?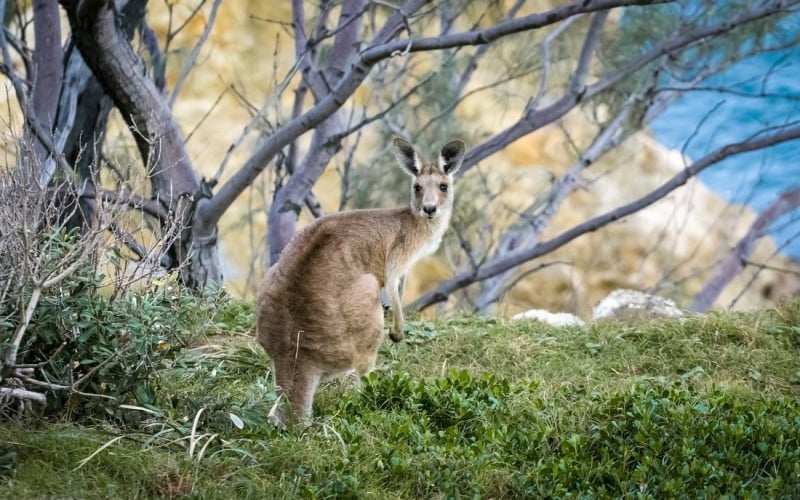 If you work for a period of three months in the horticultural, fishing, pearling, tourism or hospitality industry, you can apply for a second year work and holiday visa. This can range from farm work to fruit picking, activity instructors, museum curators, zoo work, environmental conservation work and hospitality workers in hotels, hostels or restaurants. If you have a solid plan, you can start by completing that three months of specified work and then work anywhere in your field of focus and discover Australia to the fullest! Sweet!
Requirements for the Working Holiday Visa
The eligibility requirements for a Singapore Work and Holiday visa are as follows:
hold a valid Singapore passport;

are at least 18 but have not turned 31 years of age at the time an application is lodged;

will not have a dependent child with them while in Australia;

have enough money to support themselves on a working holiday (about AUD 5000);

have an onward travel ticket out of Australia, or have access to sufficient funds to buy a return or onward travel ticket at the end of their stay in Australia;

have not previously entered Australia on a Work and Holiday visa (subclass 462) or Working Holiday visa (subclass 417);

hold a tertiary qualification, or have successfully completed at least two years of undergraduate university study;

have functional English (e.g., have matriculated from an English speaking high school or have the equivalent to IELTS 4.5 or higher);

meet character and health requirements; and

are a genuine visitor.
Okay! How to apply for this visa?
The application for the work and holiday visa opens every quarterly, so check out the VFS website. Simply book an appointment through the VFS website, and once you have secured an appointment, you will have to go down to the Australian Visa Application Centre (AVAC) to submit your paperwork and pay the application fee of AUD 440 (SGD 484). Wait for an email from the embassy and then attend your health check-up (~$150) and obtain a Certificate of Clearance (COC) (~$55). The Australian Embassy will then inform you of your application outcome through email.
These websites below will be your best friend. I find the FAQs at the embassy site pretty useful, but if you still have enquiries you can contact the VFS helpline at 6224 1732 or email them. They will reply to your queries pretty quick, albeit short answers.
Here are some useful links:
Australian Government DIBP 

https://www.border.gov.au/Trav/Visa-1/462-

VFS Singapore 

http://www.vfsglobal.com/australia/singapore/

Information on panel physicians and police checks 

http://www.border.gov.au/Lega/Lega/Help/Location/singapore
What do I need to do when I arrive to Australia?
Before you start any job in Australia, there are a number of things that you will need to settle. First and foremost, you will need to apply for an Australian Tax File Number (TFN), open a bank account (for you to receive your wages!), a superannuation account (retirement pension) and get a sim card. For your TFN, you can apply for it online and the number will be sent to your preferred Australian address within 28 days.

Why work when travelling?
Because ..why not? Australia's cities are considered some of the most liveable cities in the world and getting the opportunity to work there will offer you an incredible cultural understanding. Amazing job opportunities, friendly people, diversity, excellent coffee culture, fresh seafood, great work life balance, fascinating wildlife and nature parks, and epic adventures. What's not to like?
Moving abroad to Australia on a work and holiday visa might just be the next best thing that you've ever done. Make the most out of it and remember to have fun – lots of fun!
NOTE:  The third quarter appointments for work and holiday visa were released on 2 Jan 2018 and are still available for booking! So get applying if you are interested!