The last time I was in Perth, I was 12-months old so you can imagine my memory of this side of Australia. I knew I had to jump at the opportunity to see Perth and surrounds when given the opportunity to do so.

Perth has always been affiliated as a family-friendly destination thanks to the slew of sprawling wildlife parks, coast-hugging scenic drives and homely farm stays. But is that really all Perth and the rest of Western Australia has to offer? I went for the trip with an open mind and was glad to leave with a bunch of precious memories. It was impressive to note that there are actually so many fascinating things to do and discover beyond just the stereotypical depictions.

Fun Fact: Western Australia is approximately half the size of Europe and poses as one of the largest states in the world! The sheer diversity of the natural landscapes, wildlife range and the fact that this region is home to one of the world's oldest living cultures are all reasons good enough to get you excited about exploring Western Australia. To get you started, here are 10 novel experiences that you must include for your next escape Down Under!
1. Indulge in some retail therapy at DFO Perth

Who doesn't love a good bargain? Home to more than 100 specialty retailers, great dining options and kid-friendly facilities, the newly-minted DFO Perth really is a destination for the whole family. While I was eagerly browsing (more like hastily store-hopping) around the premium outlet mall, I realised that some designer brands were offering unbelievable discounts of up to 70 per cent off!

The best part? DFO Perth is just a ten-minute drive from the airport so whether you've just landed or are flying off, you can always squeeze in a fruitful hour (or more) of shopping! It's high time you take last-minute shopping to a whole new level. I left with arms full of shopping bags, practically beaming with joy and so should you.
2. Pose with street art along Prince Lane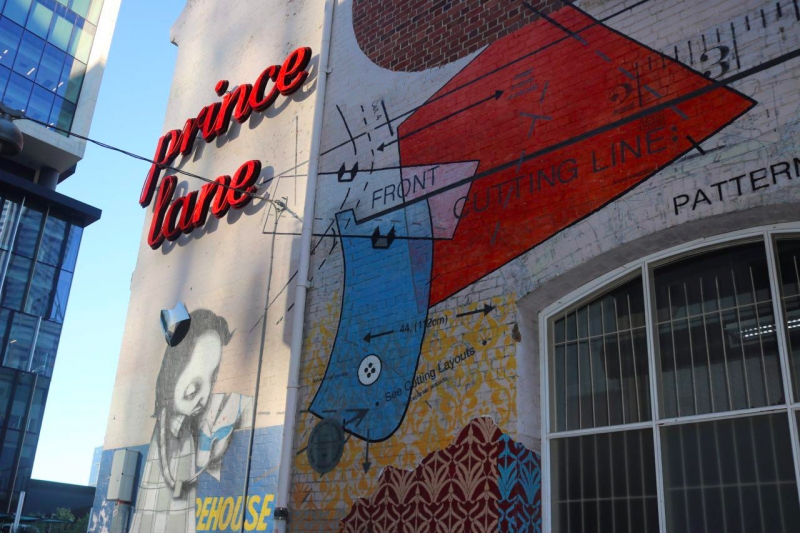 In Singapore, you have the vibrant Haji Lane. Well in Perth, you can marvel at the colourful urban patchwork along Prince Lane! When our chirpy walking tour guide, Adie, showed us some of these masterpieces by acclaimed local and international artists, I couldn't help but touch the walls just to reassure myself that the work was legit.
The urban tapestry of street art certainly helps to revitalise Perth's public spaces (and might even give it more of Melbourne's hipster vibe). Every mural has a story and a significant meaning so do spend some time here and flood your camera gallery with a million photos (just like I did). Creative air is no doubt in Perth's air.
3. Watch the Field of Light illuminate the night
This immersive light installation left me so mind-blown. After an amazing sunset dinner at Garrison, we went to check out Bruce Munro's phenomenal work, Field of Light: Avenue of Honour. Thousands of glass spheres were painstakingly planted by volunteers at Albany Heritage Park and it was truly a magical sight once dusk fell. The cascading panoramas of the lights shining in hues of green, yellow and gold was absolutely mesmerising.
I also felt an immense sense of peace while taking in the surreal sights. The history behind it was no doubt tear-jerking as this was the final spot where some 41,000 Anzac troops departed Albany for the Great War. For me, the Field of Light symbolised valour, sacrifice and peace and just being able to take a moment to say a prayer for those who had passed brought so much warmth. The exhibition is ongoing until Anzac Day in April 2019 so do ensure that you include this in your itinerary before it officially wraps up.
4. Discover sparkling juices at luxe wineries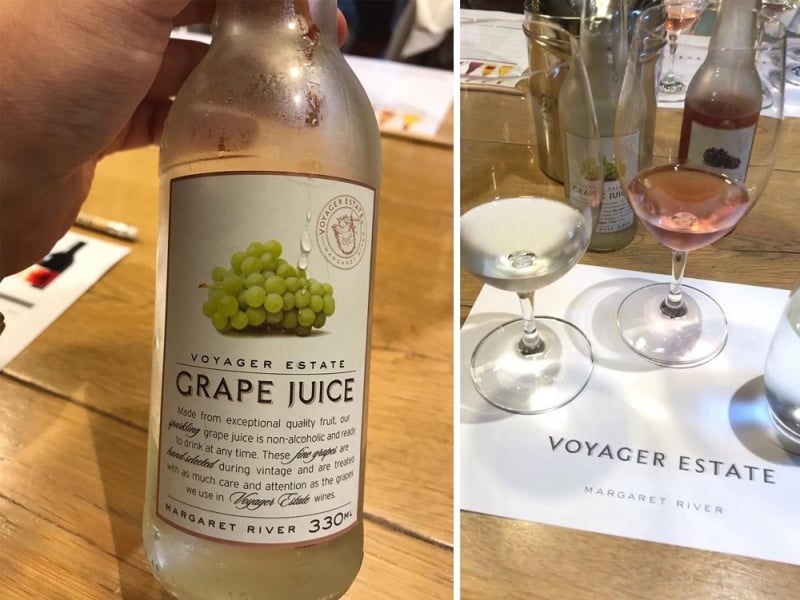 Even though Perth and Western Australia have earned a solid reputation for producing world-class wines, non-alcoholics can still indulge when visiting some of the wineries here. I had the initial impression that wineries were going to be so boring because all you'd probably see are just rows and rows of grape-bearing vines in the vineyard. My visit to Voyager Estate, however, changed my whole perception of winery visits! Little did I know, there were rose and herb gardens, majestic fountains and even a quaint restaurant.

As the only non-drinker in the group, I was pleasantly surprised when I saw wine glasses filled with such pretty colours at my assigned seat. The sparkling grape juices served were both exceptional. You can definitely taste the difference between the ones you get at our local supermarket versus the ones specially made in Voyager Estate. I almost finished an entire bottle all by myself, it was that refreshing (and much-needed after sauntering around the sprawling compound).
5. Be blown away while strolling around Albany Wind Farm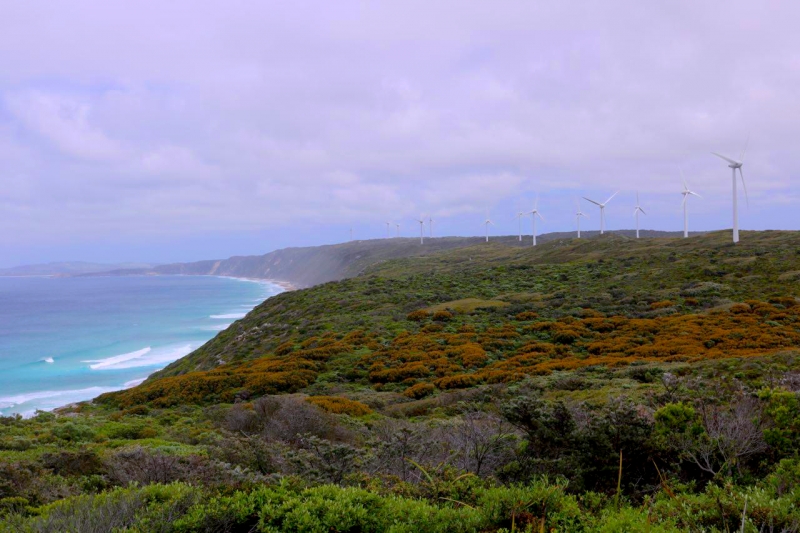 Don't you instantly sense Amsterdam vibes? Windmills in Australia seem a tad off but these giants stand tall along Torndirrup Peninsula and were whizzing at unbelievable speeds (260km/h to be exact)! This magnificent eco-friendly solution is what fuels 80% of Albany's electrical needs. The postcard-worthy settings certainly do more than just spruce up your Instagram feed.
Be sure to snap a selfie at one of the numerous lookouts overlooking the Great Southern Ocean and leave your social media followers green with envy. Fun Fact: If you visit between May to October, you might even spot Southern Right and Humpback whales along the coastal boardwalk.
6. Visit Mount Romance – The Sandalwood Factory and relax your senses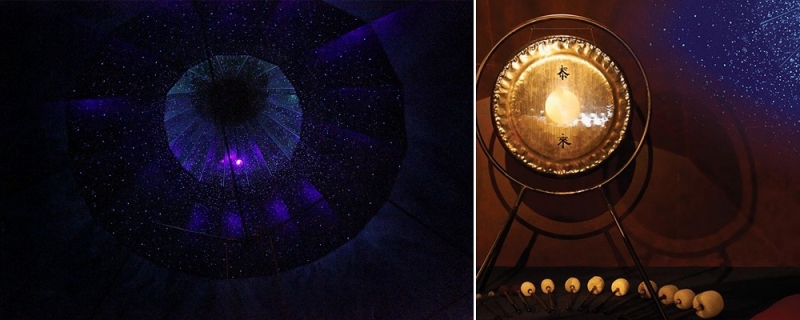 If you're a fan of essential oils, potpourri and soothing balms, a visit to this sandalwood factory is mandatory. In simple terms, Australian Sandalwood oil is a natural and sustainable healing ingredient that can be used for a variety of purposes. After a brief tour of the factory, I realised that sandalwood oil is used to commonly treat stress, insomnia, eczema and acne. If you're having a tough time narrowing down what might work for you, go crazy and start sniffing and trying all the testers!

A unique feature about this factory is none other than the Gong Room. Experience an hour of deep relaxation as you listen to the orchestral harmonies of the Gongs wash over, producing positive effects on many levels. Your sandalwood-infused scarf and the celestial skies both add to the overall soothing setting.

Fun Fact: Did you know that Buddhist monks inhaled Sandalwood before meditation? Not surprising after you've spent ten minutes wandering the store's premises and suddenly feeling an immense sense of calm…
7. Dine with a view at The Lakehouse Denmark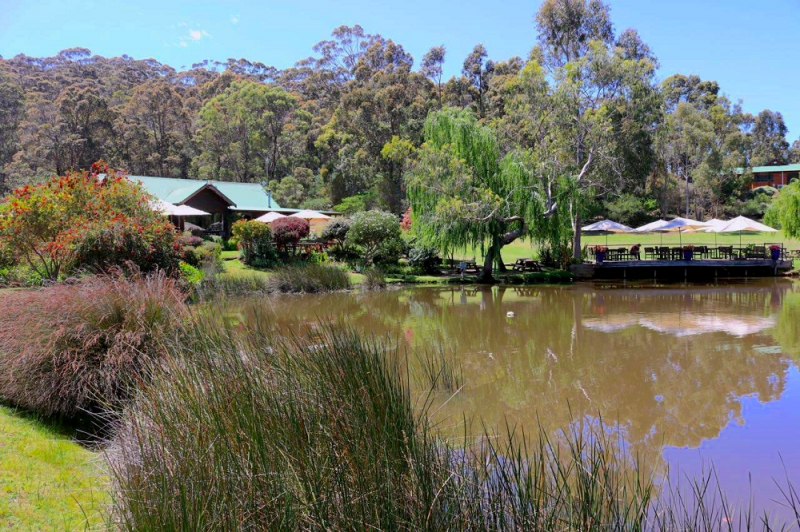 This all-in-one cellar door, restaurant, cafe, vineyard, function venue and gourmet food store is exactly where you need to be for brunch when in Denmark. Clear your mind courtesy of the idyllic and tranquil lakeside setting and stunning gardens. Whether you're here to enjoy a great cup of coffee and homemade cakes or feast on hearty platters comprising fresh organic produce, the food (and views) won't disappoint. 
I came in with the expectation that this eatery would resemble the iconic lake house in the film starring Keanu Reeves and Sandra Bullock. I'd dare say the reality is even better than expected.
8. Forget Iceland's Blue Lagoon and soak in Greens Pool
It's mind-blowing to see cerulean blue seas but have you actually witnessed emerald-turquoise waters? Staying true to its name, Greens Pool attracts throngs of visitors for its crystalline waters and pristine white sandy beach. If you're picturing vast seas that stretch out all the way to the horizon, well… be sure to throw in a couple (read: lots) of large granite boulders. Technically, these boulders are useful because they protect the pool from the might of the Southern Ocean.  

Whether you're swimming or snorkelling or just relaxing by the shores, the calm waters provide great recreational opportunities for the whole family to enjoy. I was more engrossed trying to scale the boulders for a chance to snap a couple of postcard-perfect shots. Was it worth it? Absolutely. Disclaimer: Don't be too bold and risk taking a nasty tumble down. 
9. Reunite with nature at RAC Karri Valley Resort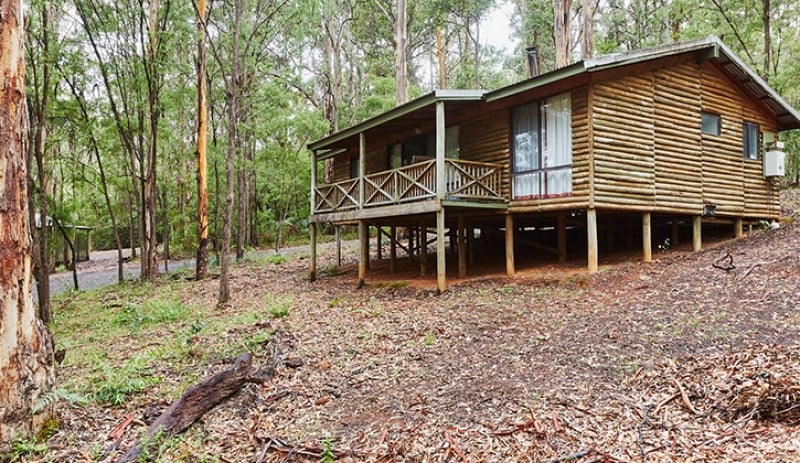 Ever dreamt of staying by a serene lake surrounded by towering trees? Escape into the wilderness (literally) and disconnect from the world by putting up at homely log cabins or lakeside rooms. RAC Karri Valley Resort gives you the opportune chance to immerse in all things nature whether it's hiking, biking or trout fishing by Lake Beedelup.
As a born and bred city girl, I was worried initially because there wasn't going to be any WiFi. After frantically pressing on the TV remote, I was shocked to find out that there were only three channels. No Netflix, no Youtube and basically just detaching yourself from all things tech-related proved to be a huge struggle. It definitely took me a while to register the fact that I wasn't going to be contactable on Whatsapp nor would I have the chance to aimlessly scroll through Instagram. I'm just glad I survived but hey, this is no doubt a holiday experience you'd remember for life.
10. Challenge yourself on the Cape to Cape Track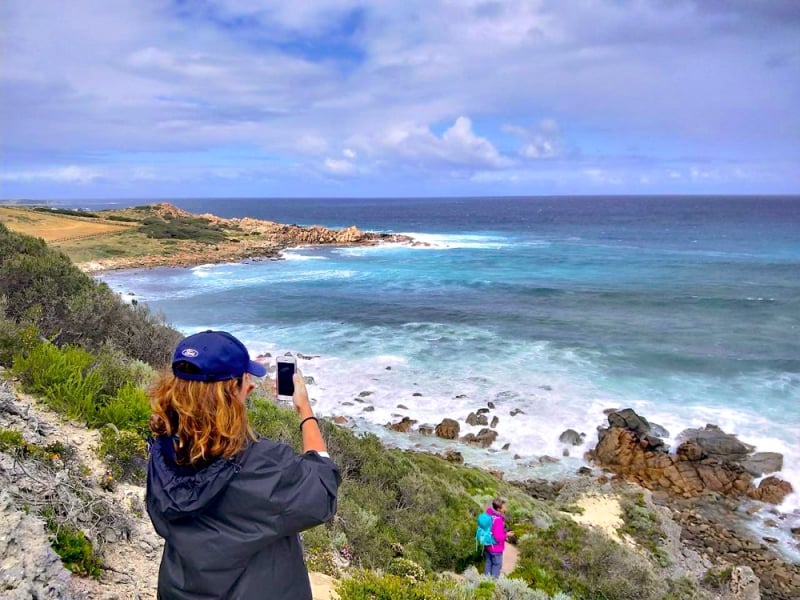 This iconic 140-kilometre track stretches from Leeuwin-Naturaliste National Park to Cape Leeuwin in Augusta. Well, you'll need at least five to six days to complete the entire walk but fret not. There are numerous shorter trails that you can embark on to glimpse at the sensational views from an incredible vantage point.

We started from Canal Rocks and managed to reach our final destination: Wyadup Rocks (in under 90 minutes!). Along the way, I saw unique flora and fauna and lost count on the number of times I stopped to gawk at the expansive coastal panoramas. Some sections were pretty rocky (one wrong step and your ankle's probably gone) so I did my best to be cautious, even though I was more excited about the views in front of me. Oh yes! I even spotted the carcass of a beached whale and that was well… very interesting to see (and catch a whiff off).

Tip: The sea breeze is extra strong so come prepared with a windbreaker and a couple of layers if you don't wish to freeze to your bones.

Overall, if there's one thing this region of Australia taught me, I'd say is to brace yourself for anything! I had an amazing time just soaking in the sights and being caught off guard (thanks to unpredictable weathers). Perth and Western Australia truly has something for everyone (even if you're a non-drinker!) and that makes this region extra enticing to explore.

Special thanks to Dynasty Travel and Tourism Western Australia for making this fantastic trip possible!
Do check out the Dynasty Travel Unique South West Australia experience at:-
NATAS Travel
Singapore EXPO
Dynasty Travel Booth: Hall 6 H01
Dates: 22-24 February 2019
Time: 10am – 9.30pm