Located on the northwest coast of Queensland, Australia, Cairns is often referred to as the gateway to the Daintree Rainforest and the Great Barrier Reef. It's a cosmopolitan and multicultural city that receives plenty of travellers.
This amazing abundance of natural attractions, including two major natural wonders, combined with a vibrant city life, makes Cairns a massively popular travel destination in Australia, especially among backpackers. Lush green rainforest surrounds the city on three sides, while the warm Coral Sea laps against its beaches.
Below, you will find an overview of the best things to do in Cairns.
1. Ride the Skyrail Rainforest Cableway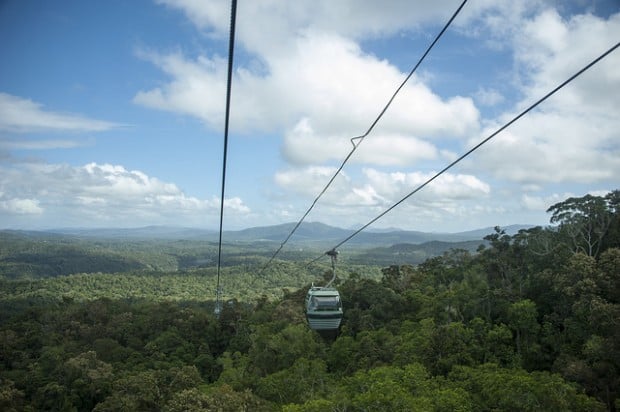 Image Credits: Drewtre
Located near Kuranda village, the Skyrail Rainforest Cableway spans an area of the unique Daintree Rainforest (see below). It offers extraordinary views of this fabulous prehistoric forest. The 7.5 kilometre journey provides spectacular 360 degree views of the lush forest and stops at two locations – the first allows you to take a tour of the rainforest with a knowledgeable local guide, while the second offers a view of the roaring Barron Falls.
2. Make a day trip to Fitzroy Island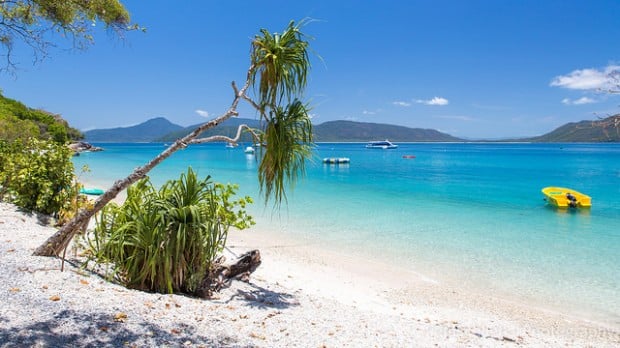 Image Credits: PaulSchliebs
A short high-speed ferry ride will bring you to Fitzroy Island, located about 29 kilometres southeast of the city. Fitzroy Island is one of the most unspoiled islands in the Great Barrier Reef, home to its own national park, coral reefs, mangroves and rainforest. It makes for a great day trip, and activities you can do there include hiking, sea kayaking and snorkelling.
3. Learn more about the Aboriginal culture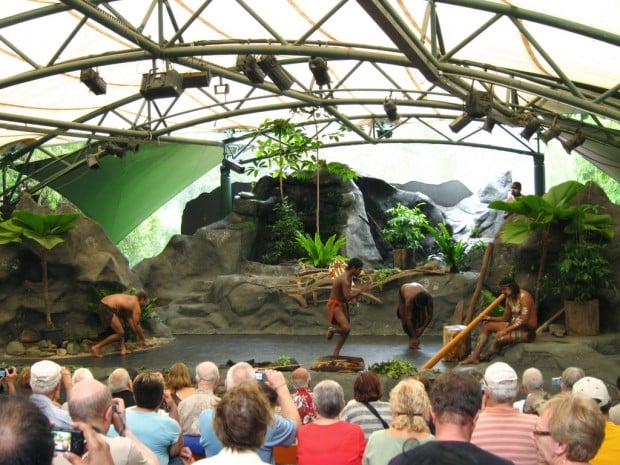 Image Credits: kara brugman
15 minutes outside of Cairns, the Tjapukai Aboriginal Cultural Park lies on old traditional Aboriginal lands and is surrounded by the rainforest. This is where you can enjoy traditional Aboriginal music, dances and stories. Additionally, you may also want to learn how to throw a spear, gather bush tucker or hunt. A truly unforgettable Australian experience!
Also read: 12 Experiences You Must Have in Australia
4. Try out an extreme sport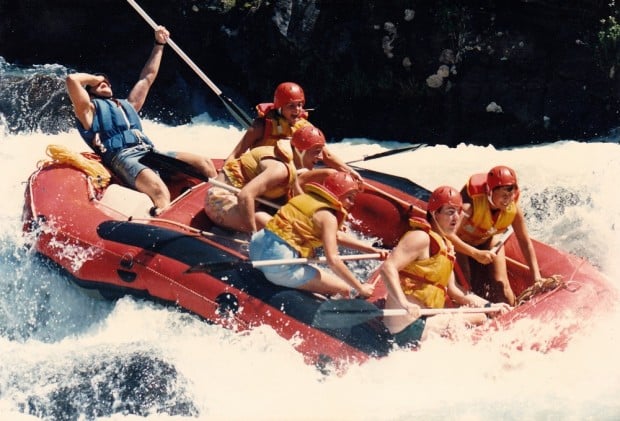 Image Credits: Austronesian Expeditions
Cairns is one of the hubs for adventure sports in Australia. In the area, you can do everything from whitewater rafting and skydiving to bungee jumping and quad biking.
5. Drop by the markets of Cairns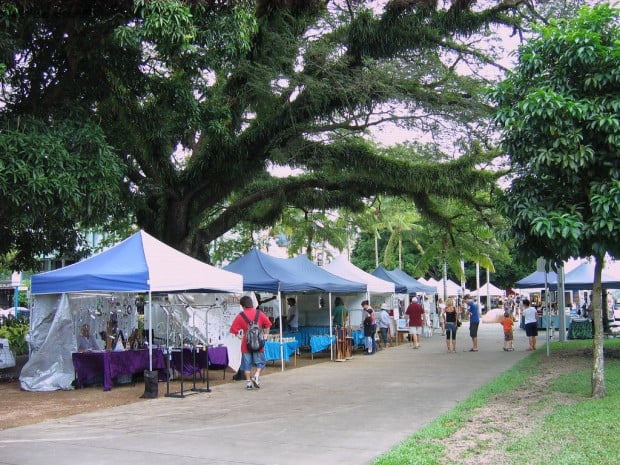 Image Credits: Steel Wool
In the Cairns city centre, you won't want to miss browsing the wonderful Saturday Esplanade Market, where you can buy beauty products, clothing and jewellery. Other lively markets in the city are Palm Cove's Friday Night Market, the Holloway Beach Markets and Tanks Market.
6. Go hot air ballooning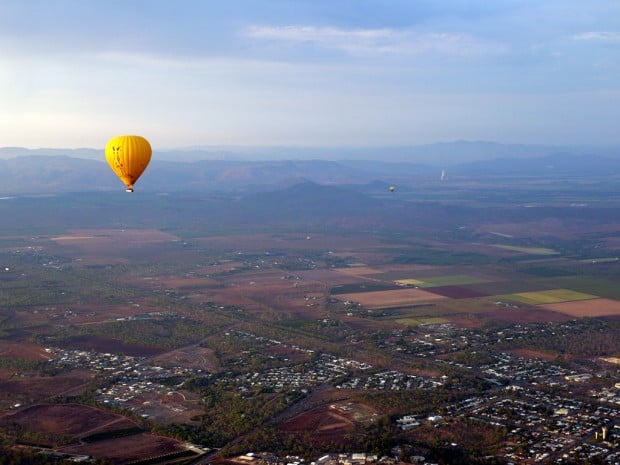 Image Credits: Dai Fujihara
An early morning balloon ride is arguably the most spectacular and peaceful way to see the Great Barrier Reef and the rainforest. It's that contrast of blue ocean and green rainforest that makes flying over this stunning region so remarkable. Hot air ballooning is definitely a highly recommended thing to do in Cairns.
7. Experience the buzzing nightlife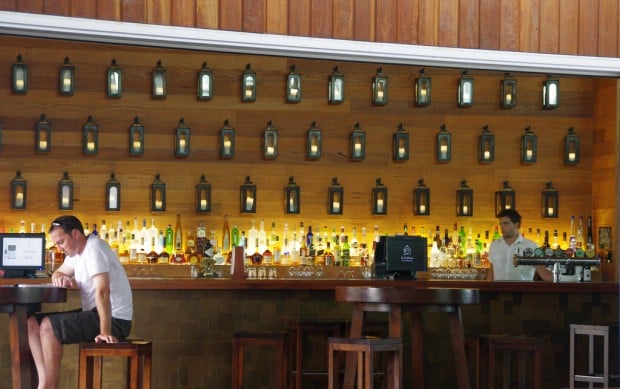 Image Credits: Moshe Reuveni
Among the backpacking community, Cairns is well-known for its buzzing nightlife and dining venues. Bars can be found along the beautiful Esplanade, while nightclubs line Lake Street and Spence Street. If you want to splurge on a fine meal, you may want to visit the classy restaurants in Palm Cove. In the mood for simple, but satisfying pub fare? There are plenty of pubs in town as well.
8. Take a hike in the Daintree Rainforest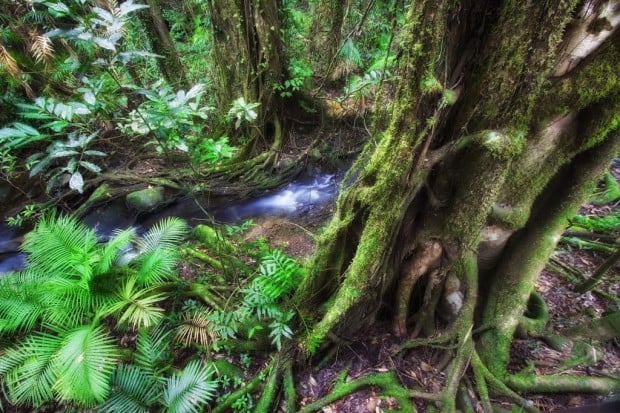 Image Credits: Chris Ford
One of the oldest unspoiled rainforests in the world, the exquisite Daintree Rainforest World Heritage Site lies to the north of Cairns. It's no less than 135 million years old – this means that dinosaurs roamed this very forest, which has essentially remained unchanged since then. This is the home of rare animals, such as prehistoric birds, tree-dwelling kangaroos and numerous brightly coloured butterflies. The Daintree Rainforest is a marvelous place to go camping and hiking.
9. Ride the Kuranda Scenic Railway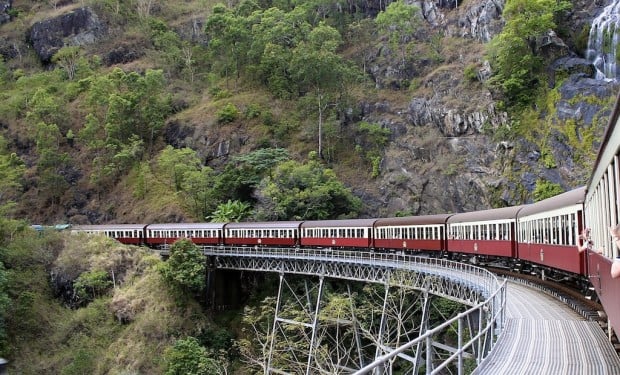 Image Credits: robdownunder
The Kuranda Scenic Railway travels through stunning Barron Gorge National Park for two enchanting hours. It runs over 40 bridges, through 15 tunnels, underneath wild mountains and past thundering waterfalls.
Also read: 10 Surreal Places in Australia You Didn't Know Exist
10. Take a fishing trip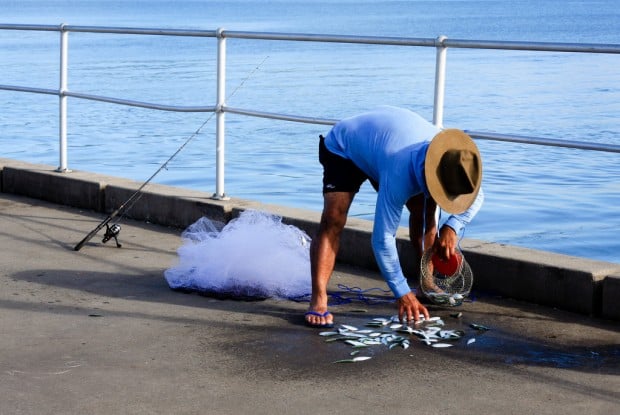 Image Credits: Matthew Kenwrick
Situated near the world's largest reef, Cairns is home to plenty of companies that offer fishing trips. Big game fishing is a hugely popular thing to do in Cairns – black marlin, sailfish, barracuda and barramundi are usually the target fish.
11. Marvel at the Great Barrier Reef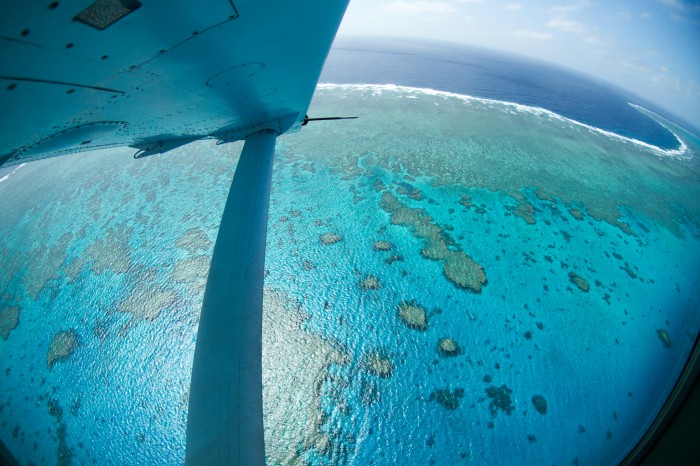 Image Credits: Tchami
Last, but obviously not least, the Great Barrier Reef is without any question the main attraction in Cairns. It's also one of the greatest attractions in Australia and even in the whole world. The reef, which is the only living organism that's visible from space, is what draws in the majority of visitors to Cairns. You can explore it on luxurious sailboat tours, diving and snorkelling excursions, scenic helicopter flights and multi-day cruises.
Ready for a holiday in Cairns? Here's a hot deal for you! Book any 4 nights+ (with flights) Cairns package with Jetabout Holidays and receive a FREE Canon camera and dining vouchers! Time for a Great (Barrier Reef) adventure!