Australia's smallest state and only island state, Tasmania tends to be skipped by the majority of visitors in the Land Down Under. Many people head to Sydney first before continuing north to the beaches of New South Wales and Queensland and the natural spectacle that is the Great Barrier Reef. Tasmania, on the other hand, receives travellers who are more adventure-minded and in for some action.
Tasmania is a rugged place. It's a land of wild mountains, of some of the last unexplored wilderness areas on the planet, of fast-flowing rivers and of vast valleys. It is also home to a few world-class beaches, historic towns and artisanal food. Tasmania is known for its seafood, cheeses, bread, honey, craft beer and nuts – many of these products can be sampled and purchased at popular annual food festivals and at weekly markets.
Below you will find an overview of the most popular things to do and the most beautiful attractions in Tasmania.
Nature
Cradle Mountain-Lake St. Clair National Park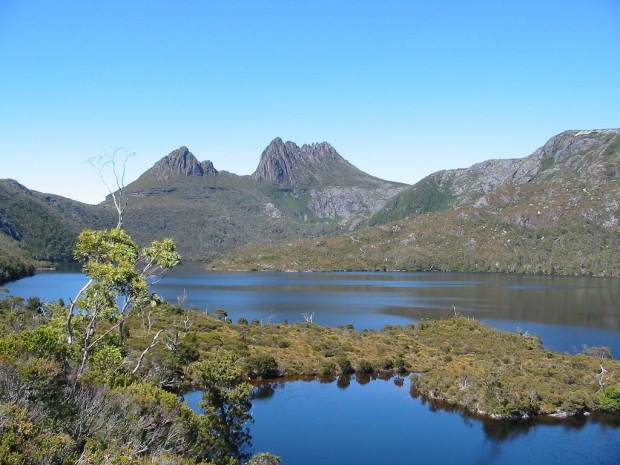 Image Credits: Jorke Odolphi
This national park is home to possibly the most well-known icon of Tasmania. Cradle Mountain's jagged peak mirrored in still Dove Lake is one of Australia's most famous landscapes. The other major highlight in the park is Lake St. Clair, the deepest freshwater lake in Australia. Both attractions are connected by the epic multi-day Overland Track, a world-class hiking trail that runs through the wild heart of this UNESCO World Heritage Site.
Freycinet National Park
Image Credits: Peter Gawthrop
Freycinet National Park's crown jewel is without question Wineglass Bay, which is often considered to be one of the world's most stunning beaches. This is another iconic Tasmanian image – a landscape that's at its most beautiful when viewed from the hiking trail across The Hazards, a pink granite mountain range. This coastal park features azure waters, glorious beaches, wonderful hiking and an abundance of wildlife.
Mount Field National Park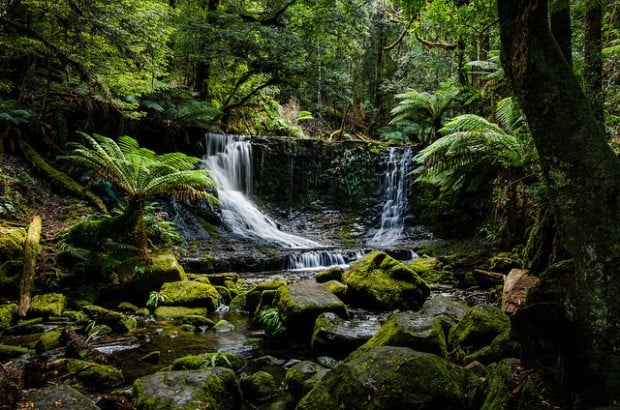 Image Credits: Shaun Versey
Less known than the previous two national parks, Mount Field National Park is absolutely worth visiting as well. This is Tasmania's most accessible national park and it is home to massive swamp gums, one of the world's tallest tree species. The park's landscapes consist of glacial structures, lakes, alpine vegetation, forests and waterfalls. Hiking underneath huge tree ferns and towering gum trees will make it feel like you're millions of years back in time.
Franklin-Gordon Wild Rivers National Park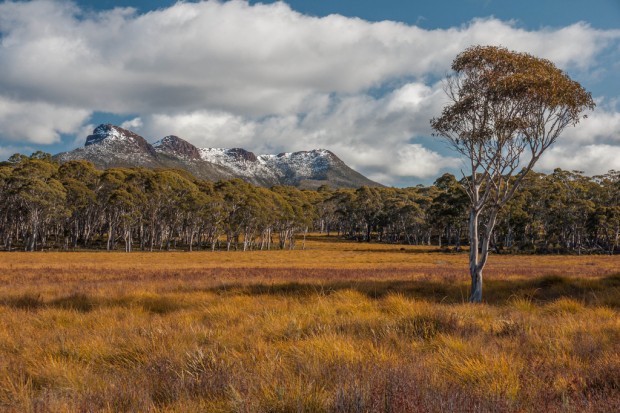 Image Credits: rjcox
Franklin-Gordon Wild Rivers National Park is one of the world's last unexplored temperate wilderness areas. Covered with rainforests home to enormous Huon pines older than a millennium, dotted with grasslands, home to wild mountain ranges and bisected by rushing untamed rivers, this magnificent national park is where you need to be for the ultimate wilderness adventure. Popular activities here are whitewater rafting, kayaking and wildlife watching.
Bay of Fires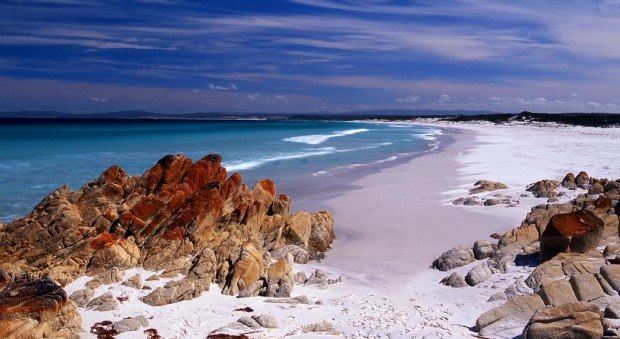 Image Credits: Mark Wassell
The Bay of Fires is on the northeast coast of the island. It is a place of white sandy beaches, fishing piers, rocky iron-coloured boulders and woodlands. This stunning natural scenery invites visitors to head out on boat trips, do some diving or simply laze the day away on quiet beach.
Also read: Top 10 Majestic National Parks in Australia
Northwest Coast
Image Credits: Prince Roy
The northwest coast's most notable attractions are The Nut, Table Cape and Fossil Bluff, all prominent geological landmarks. Fossil Bluff is where several important fossils have been found, while The Nut and Table Cape are huge rocky outcrops that overlook the Tasman Sea and the fields of the northwestern countryside.
Cataract Gorge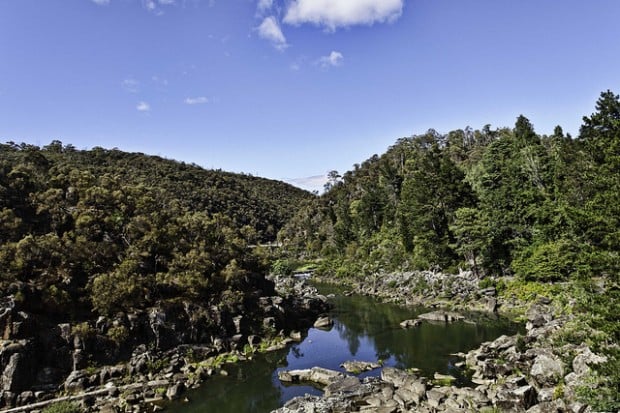 Image Credits: Charlievdb
Located a short walk west of the city centre of Launceston, Tasmania's second largest city, Cataract Gorge is a beautiful gorge cut away by the South Esk River. This is a marvelous piece of nature, home to hiking trails, sheer cliffs, boulders and forests. A major attraction is the First Basin with its playground, swimming pool and chairlift.
Culture
Hobart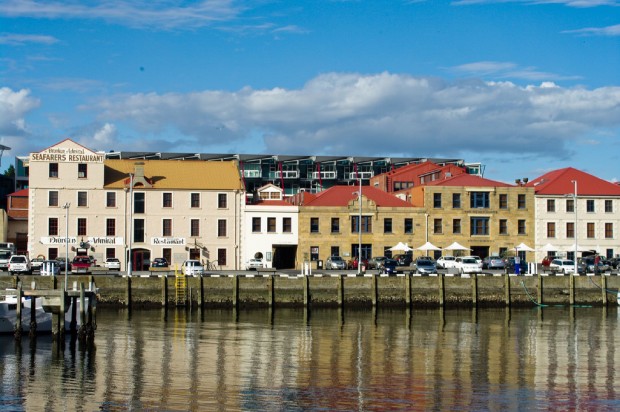 Image Credits: Vanessa Pike-Russell
Tasmania's capital city is unlike other state capitals in Australia. For one, it is much, much smaller – it feels like a small fishing town rather than a big city. There are, for instance, no skyscrapers. Instead, the city's skyline is dominated by a mountain, Mount Wellington. Hobart is home to a gorgeous waterfront, great museums, wonderful open-air markets, a lively nightlife and a few historic districts.
Port Arthur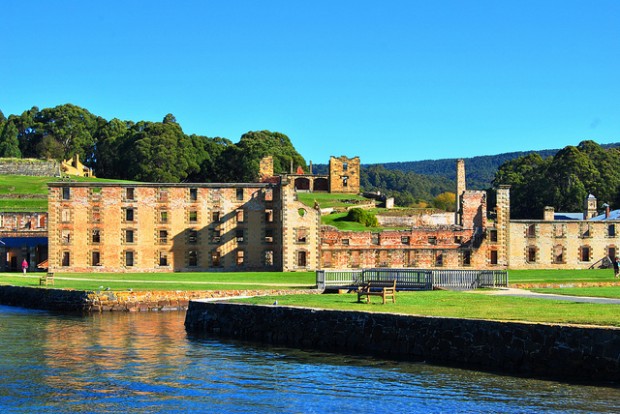 Image Credits: Bas Van Uyen
Situated a short drive from Hobart, Port Arthur was Tasmania's very first penal colony. The worst of the worst criminals were held at this prison, set at the end of a narrow peninsula and surrounded on three sides by a shark-infested ocean. Many of the old prison buildings are ruins now, but they can be visited. Port Arthur gives you a fascinating insight into the rough history of Australia and Tasmania.
Also read: Tasmania's Totem Pole: Every Climber's Dream Ascent
Food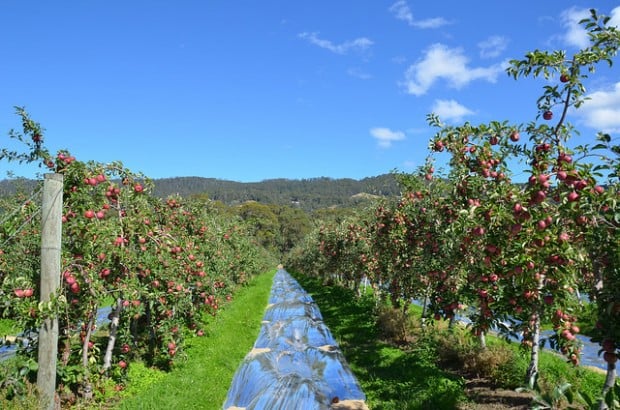 Image Credits: Apple and Pear Australia Ltd
From felons to food, Tasmania has a thriving food scene. There are numerous vineyards that produce excellent temperate wines, flower fields where honey is made, orchards, breweries, dairy farms and bakeries. You can sample and buy fresh produce and delicious food products at local farmers' markets or directly from the farmers.