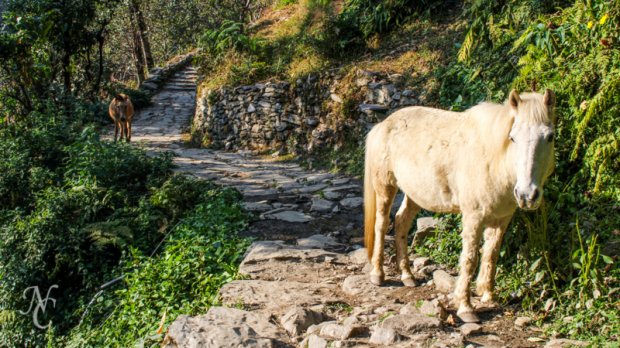 This is the blog entry about Nepal that I was most excited to write, because the trek has been a life changing experience for me. This is why:
1. All through my life, when things get difficult, I sometimes give myself excuses to stop going. But on this trek, no excuses were allowed and I could not give up because if I stopped, I would have no tea-house to stay in for the night and I would be stranded in the mountains. Therefore, the only option is to keep going no matter how exhausted I was or how much my leg muscles were crying. Despite having mild food poisoning and a cold at some point on the trek, God helped me to keep going, one step at a time.
2. I tend to limit myself in my thinking especially in relation to physical fitness. For example, I always thought I could never do a marathon or a vertical marathon (~climb 90 stories in Singapore Raffles City). However without prior knowledge, on Day 2 of the trek, we had to ascend at least 3,000 steps in the morning, which is like at least 150 floors climb!! And this was only the part before lunch – I still had 3 hours to go AFTER lunch. Again, Day 3 turned out to to be strenuous as well, and we ended up trekking for 9 hours and 15 minutes beginning from 5am. Even if I strolled at 5km/hour for 9 hours, we would have been able to finish a marathon. Without even realising it, I had finished 2 physical tasks I always thought were impossible for myself in 2 days back to back (with screaming muscles of course :P).
Also read: 7 Practically Suicidal Activities to Try on Your Holiday
Because 1. I had no choice but to climb.
2. Since I didn't know there were SO many steps, I didn't even have a chance to form a limit on my thinking. I managed to achieve so much more without having to deal with a negative inner voice telling me I couldn't do it. Previously, I did not know what I was capable of physically and mentally, and this trip showed me how much I could stretch myself.
3. Finally, this trip is life-changing because it opened my mind how resilient God created humans to be, and how much tougher I can become. It was so humbling to learn that there are so many insanely fit and healthy people, and to see those twice my age but are physically more able than me. Further, instead of mocking us, all the guides and porters from our group as well as others were encouraging and helpful, with one 57 year old porter dropping his load to help us get through the snow and ice safely. It reminded me to stop occasionally in my busy city life to look at others who may not be able to move as quickly up this meritocracy society.
Enough of the self-improving yogi talk. There are at least some 600 treks in Nepal, and here is my Poon Hill trek journey.
Day 1: Nayapul to Tikhedhunga
This is probably the easiest climb of the trek. As our amazing guide Puskar puts it: the first day is a warm-up only. Our 20 year old young porter, Ganesh, strapped with our 35kg of luggage, walks ahead of us the entire time!
Also read: 11 Reasons Why I Never Want To Stop Backpacking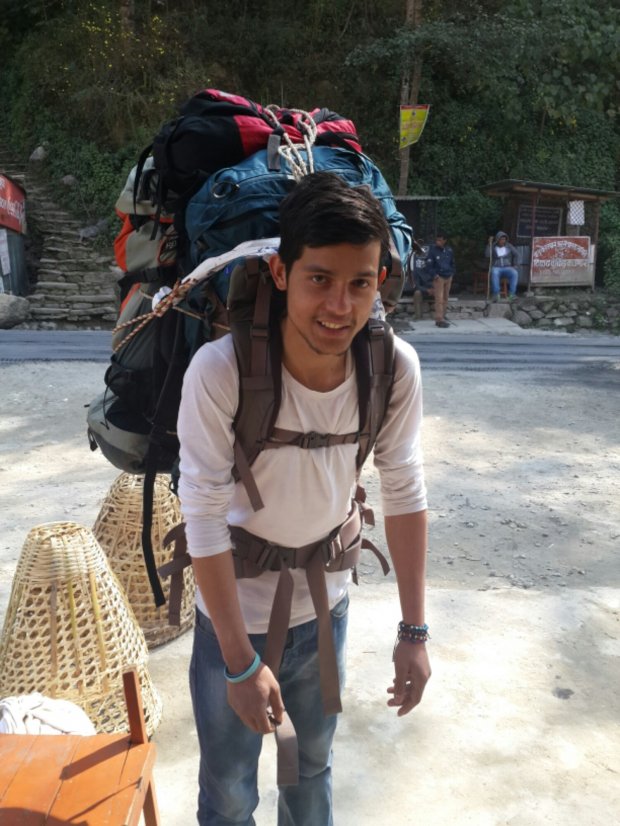 Ganesh, our porter strapped with 35kg of our luggage, walks ahead of us the entire time!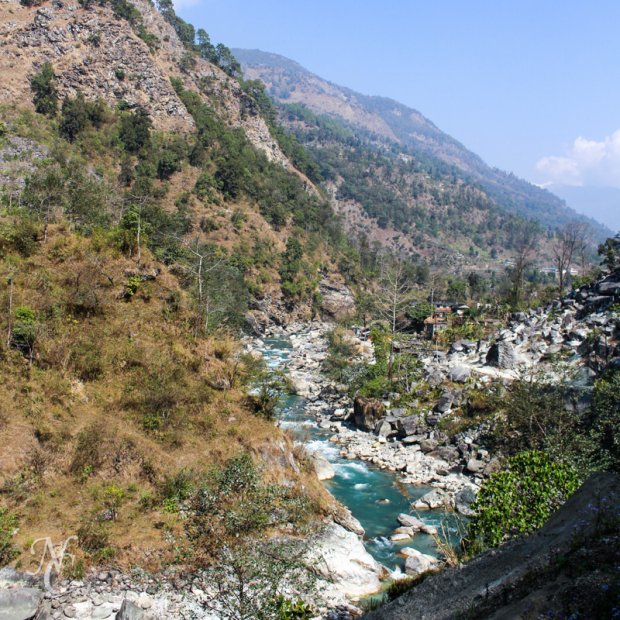 Clear green waters at Nayapul, where we start our trek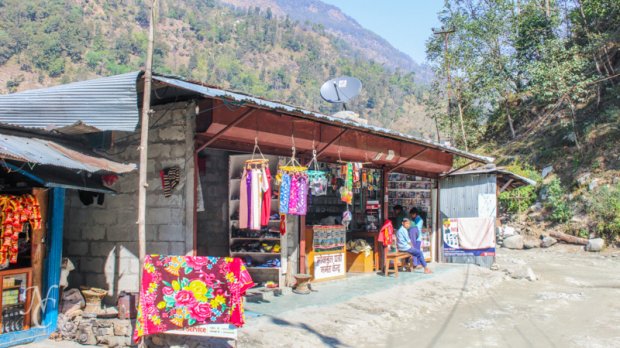 Shops at the start of the trek to stock up on winter wear if you forgot anything!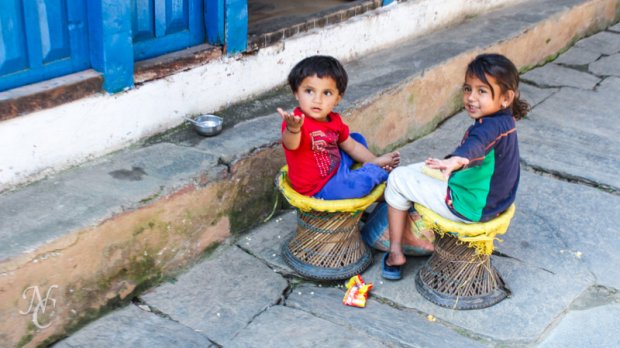 Super cute kids asking for chocolate!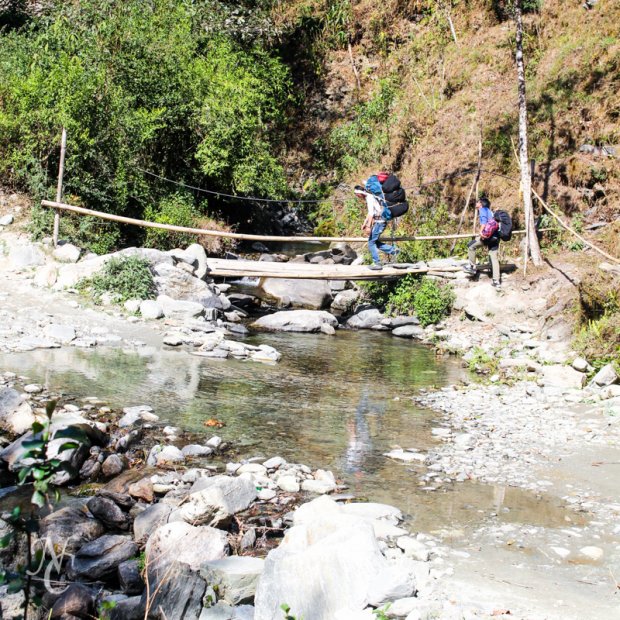 The first of many bridges ahead
The trek starts relatively flat, with stunningly beautiful views and some scenes that remind us of Norway and Japan.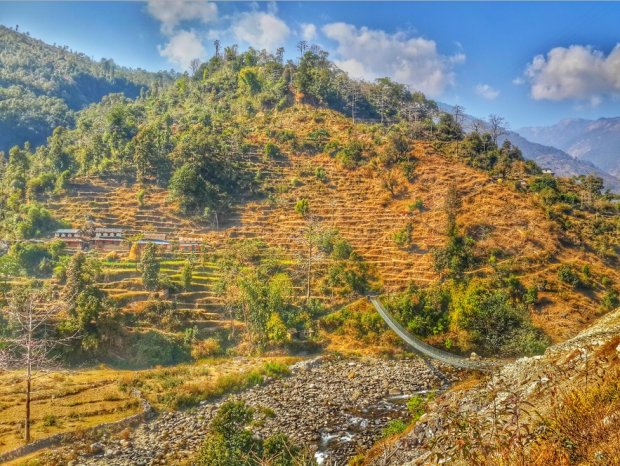 By lunch, we had completed 5km, and we stopped for good mountain chicken Dal bhat! Dal bhat (Nepali: दालभात) is a traditional meal Nepalese have for all 2-3 meals, comprising steamed rice, cooked lentil soup called dal, fresh vegetables and I love my dal bhat with chicken though there are other meats.
How our porter takes a break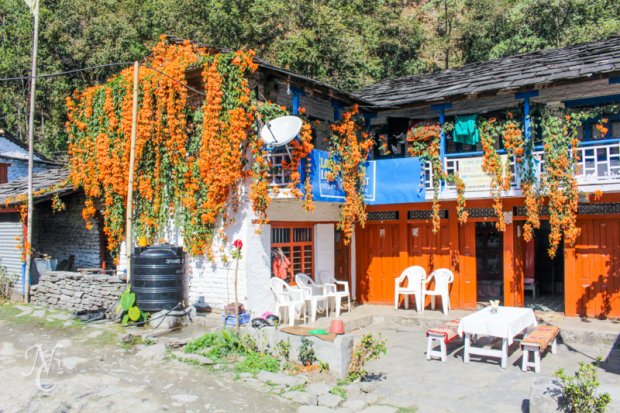 Lunch stop!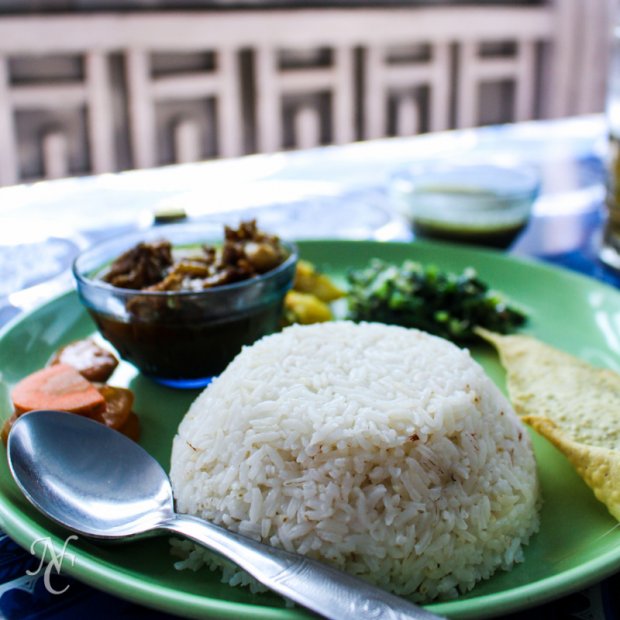 Chicken Dal Bhat
More climb continues after lunch!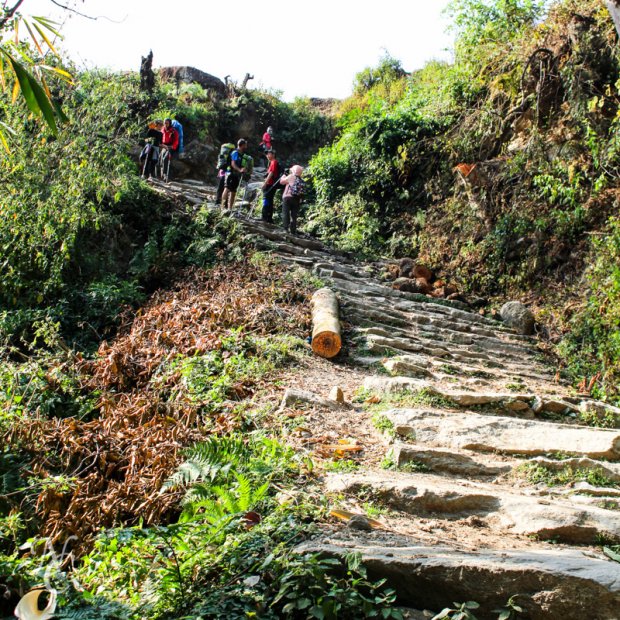 Steps upon steps upon steps…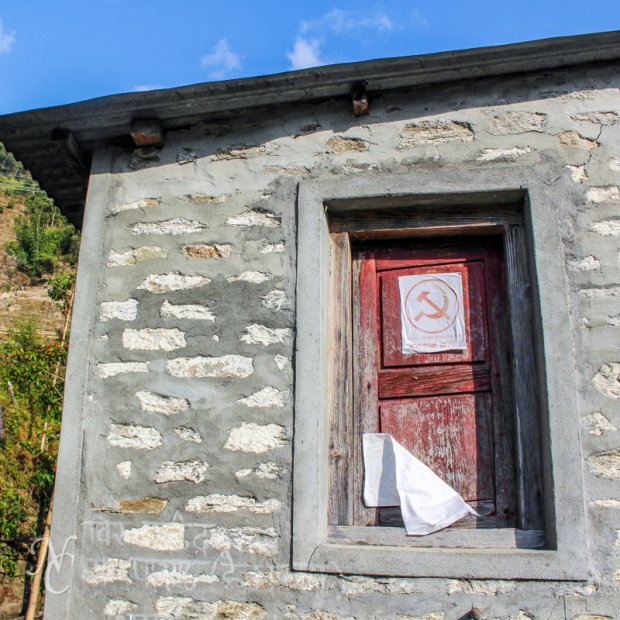 Houses – building in progress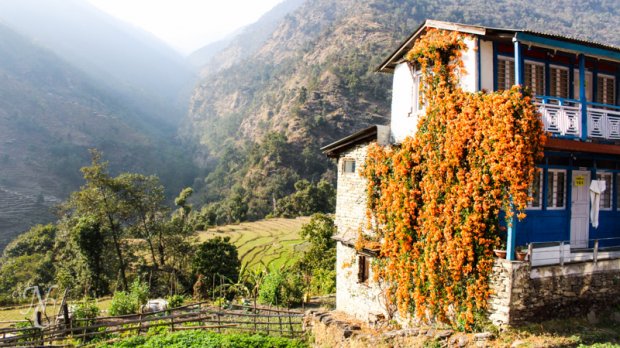 Beautiful homes, beautiful views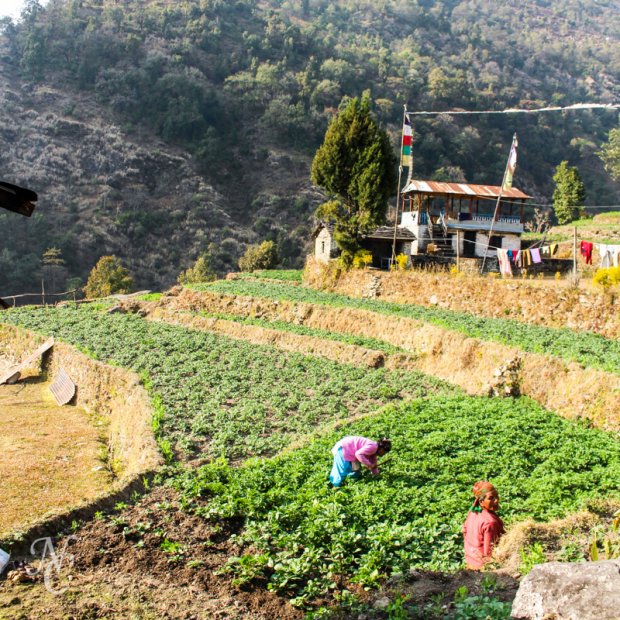 Fresh vegetables plucking in process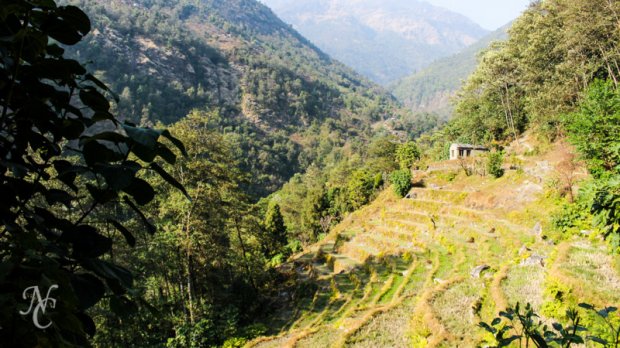 Terraces in the farms
Sharing the paths with horsies; he looks frightened of us…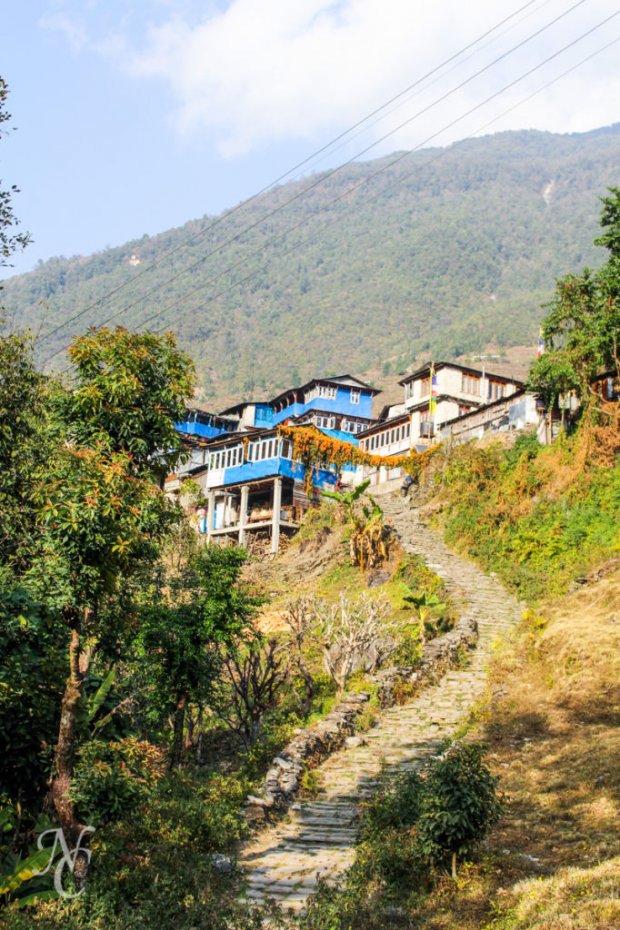 Did I say more steps already?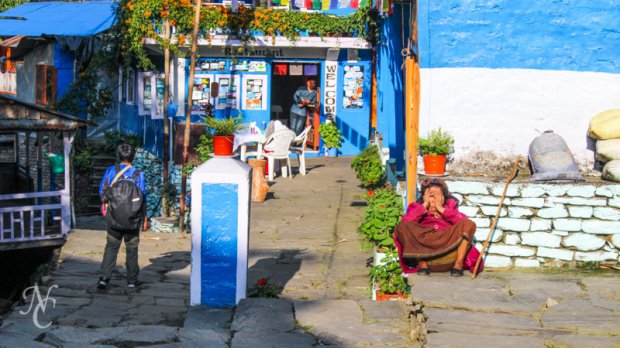 Locals chilling out and enjoying the sun
We finally end at Tikhedhunga Teahouse, clocking total of 10km for the day. Love the rustic local village, fresh mountain air, and endless vastness that never seems to end.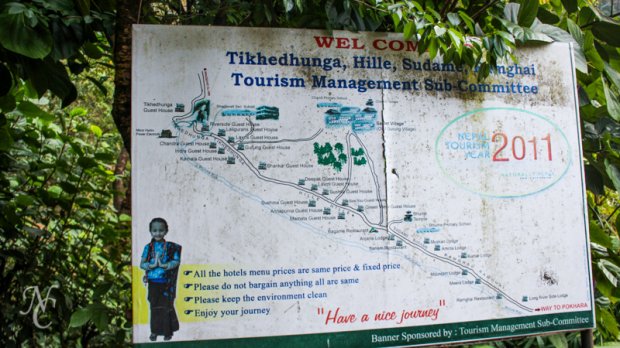 Finally reached our first night accommodation – Thikedunga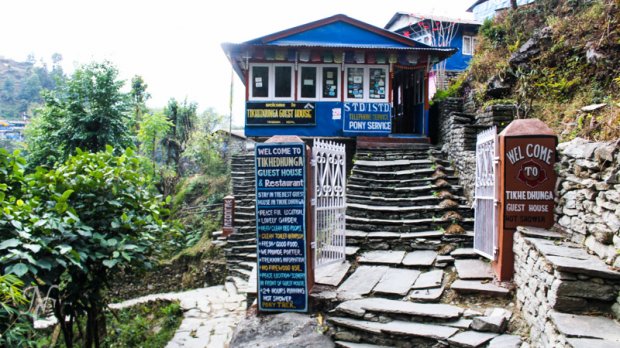 Tikhedhunga guesthouse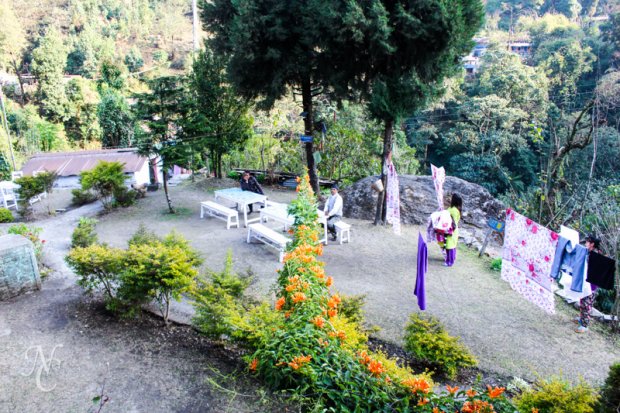 View from our room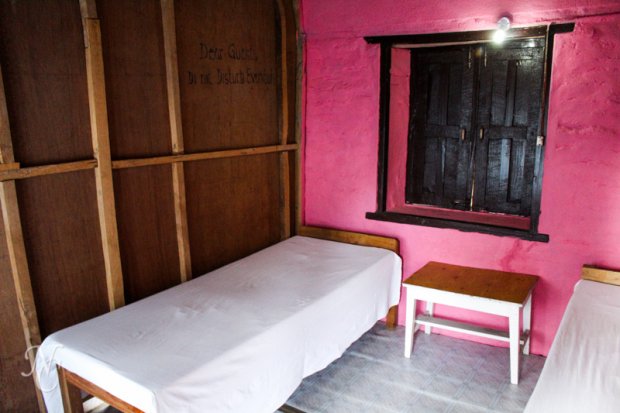 Very simple, no frills, USD2 (SGD2.6) / night room
The trek continues to Ghorepani the next day!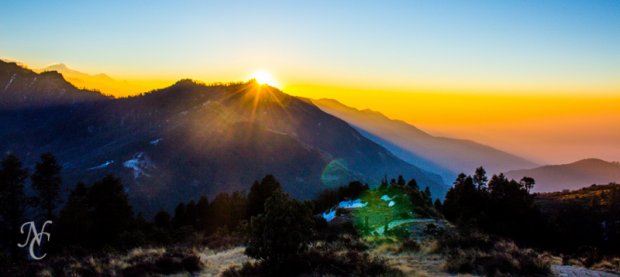 Day 2: Thikedunga to Ghorepani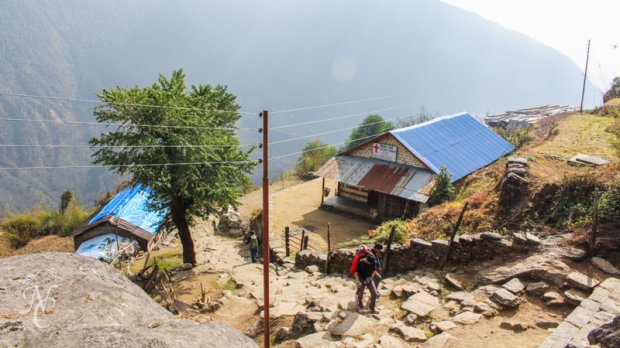 Up, up, up…
Right after breakfast, we embarked on our "3,000 steps" morning on cobbled rocks and loose stones, occasionally giving way to donkeys coming downhill with chickens and suppliers for the locals. I think I climbed 300 steps (which is already 15 floors if you think in city terms) and I asked my guide if we are near… He laughed and said we have at least another 1.5hours to go. It was then I realized how bad my judgment on distances and height was. It was heartening to have many trekkers with us, encouraging one another.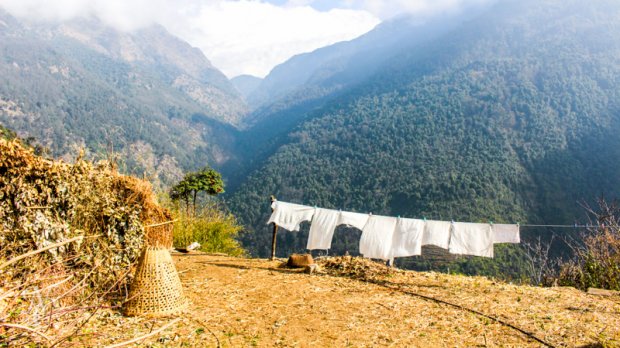 Beautiful scenery along the way to distract me from the continuous seemingly unending uphill climb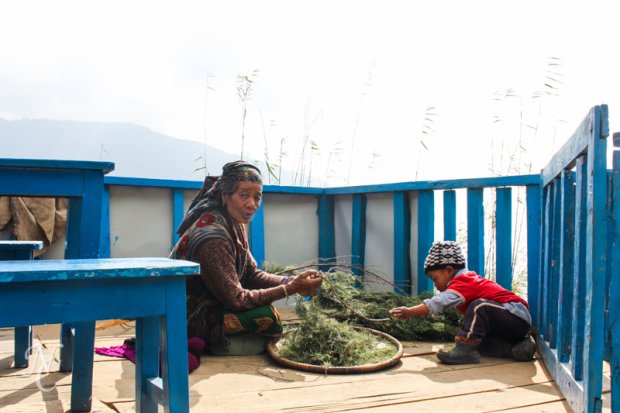 Villagers sorting out the vegetables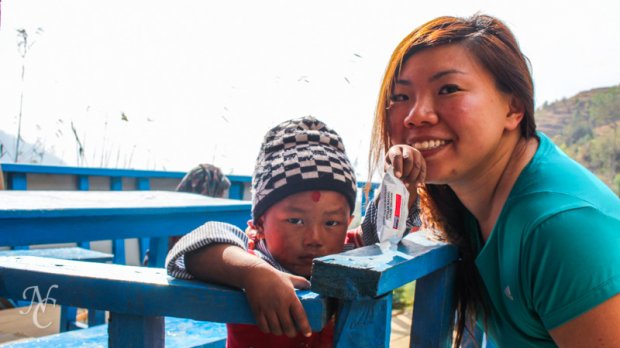 Cheering up the village kids with snacks we brought
It was humbling to see older porters carrying 40kg on their backs or local old men carrying heavy logs passing us! Our guide also told us that his grandfather, who is an ex-gurkha and is in his 70s, is still able to walk with 30kg load today. All these sights and stories only remind me of the mental barriers I have created for myself. If so many other older people can do it, I can definitely too, with God's help!

After 4-5 hours of climb, we enjoyed lunch with this view
More chicken dal bhat!
Also read: The Chick List: 10 Droolworthy Asian Fried Chicken Dishes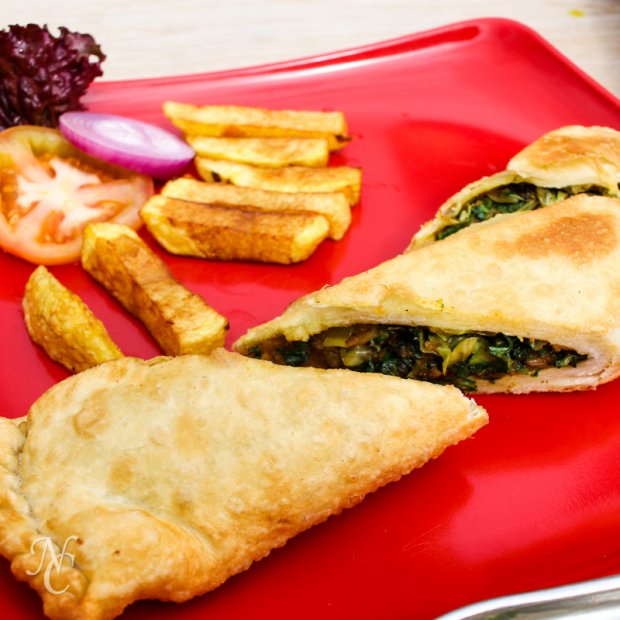 Fresh vegetable wrap
After lunch, there are 1-2 more hours through a forest trail before we reach our Ghorepani teahouse for tonight.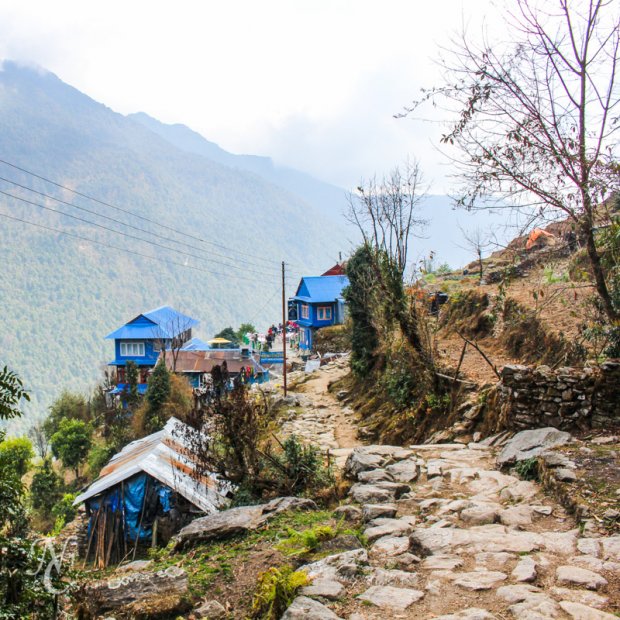 Back on the trek, recharged after lunch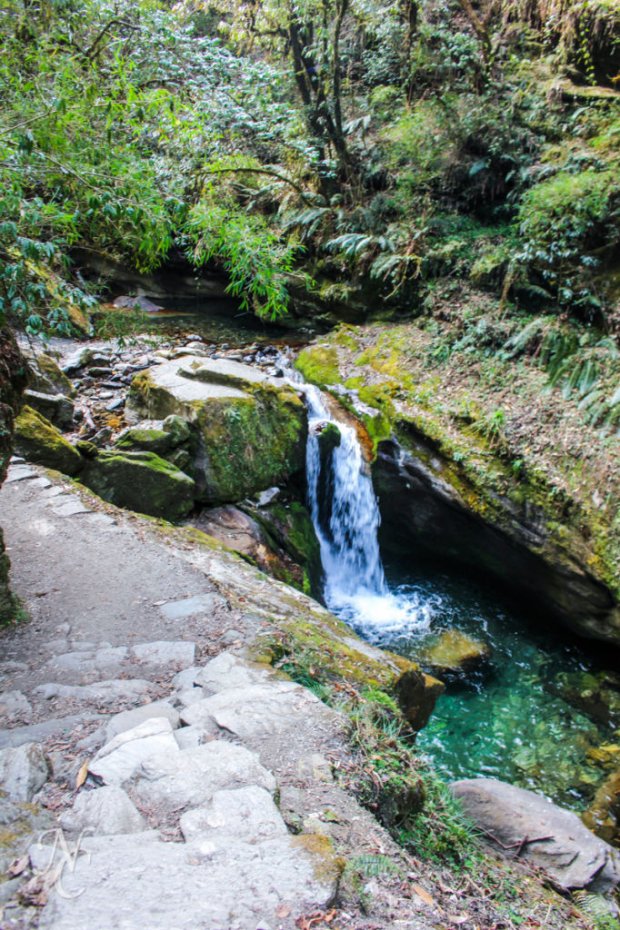 Clear, green waterfalls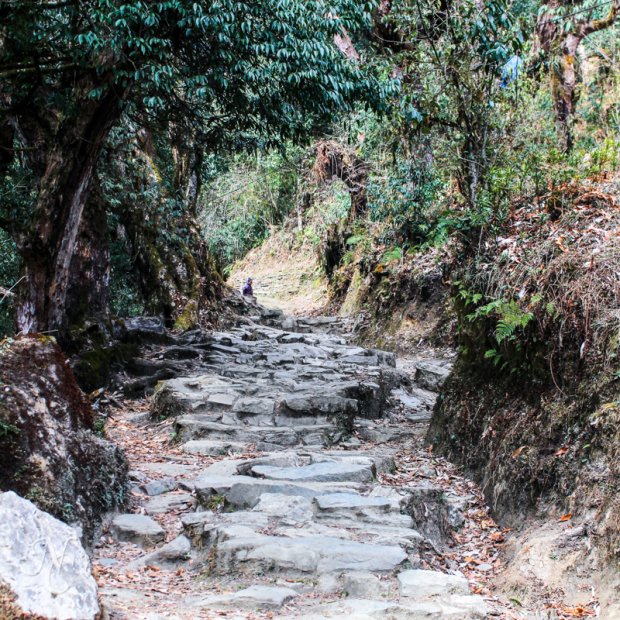 Steps that don't really look like steps sometimes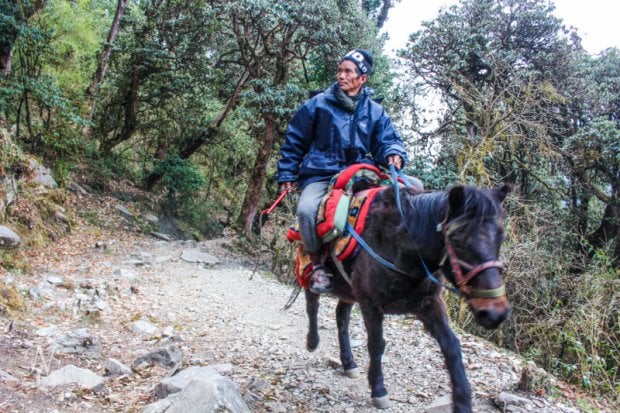 Definitely had moments I wish I was on a horse…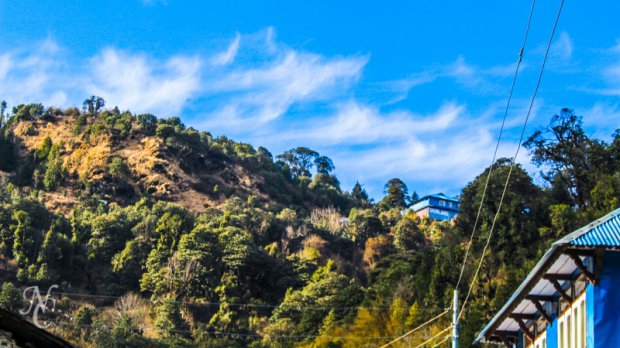 Finally, when I thought we arrived at Ghorepani, we still have to climb (see top right)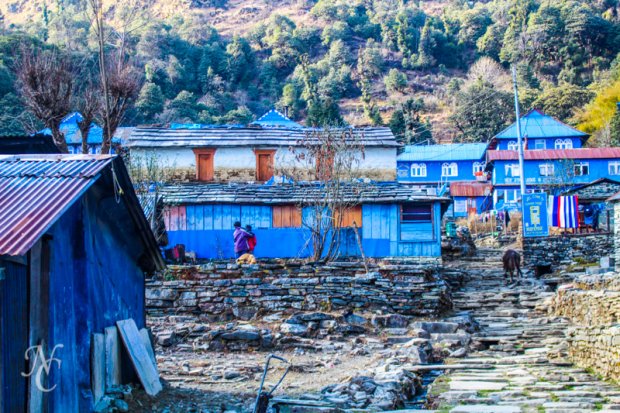 Ghorepani – rustic village with a lot of character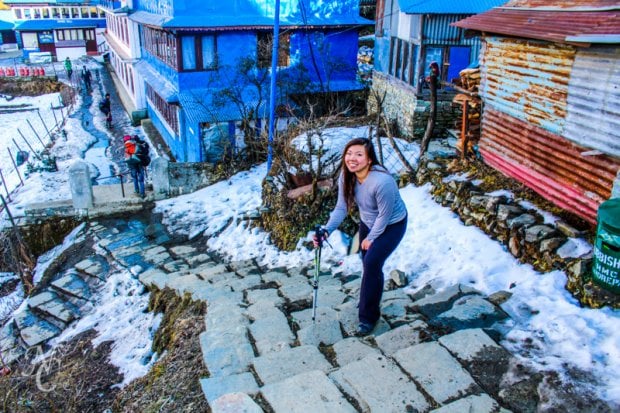 Finally high enough to see snow and ice (though it means more slippery)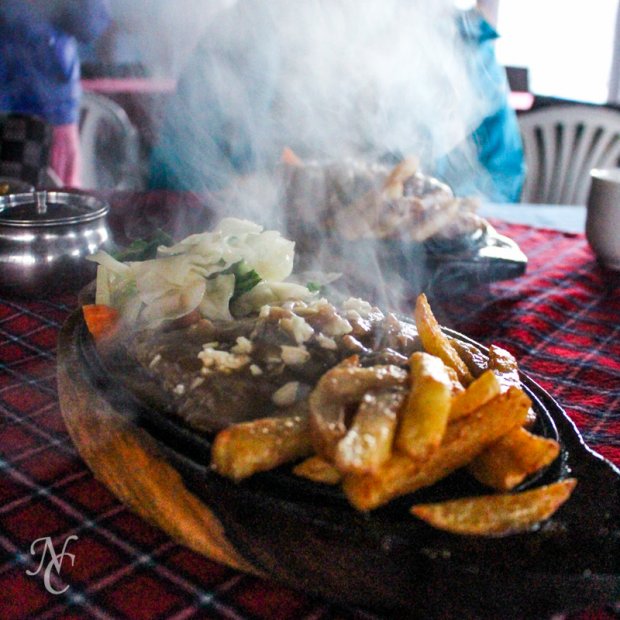 Piping hot steak dinner at teahouse to recover from the climb!
The parallels of mountain climbing to the Christian walk also crossed my mind as I tried to distract myself from my screaming hamstrings.
Firstly, even though there are many people on the same journey, the actual climb is an individual one – between God and me.
Secondly, there is one main direction to the final goal, but there are many routes to take to get there. One wrong step could lead to a slip, one right step brings one closer to the goal. Everyone chooses their own path and rocks.
Thirdly, encouragement helps. We all have our ups and downs, slow moments, or falling down moments but having a fellow trekker who understands your struggles alongside you with encouragement of words or just company, is so helpful.
Fourthly, having an expert guide who has been there helps. He/she can tell you their stories, good or bad treks to take and helps speed up the total journey.
Finally, resting and pacing are important. What matters is finishing.
And finish the day we did, our endomondo app told us we climbed ~3 vertical marathons which is around 250 floors and walked for another 2 hours on top of that. We collapsed into our beds at Sunny Hotel Teahouse!
View from Sunny Hotel teahouse
Day 3: Ghorepani to Poonhill to Tadapani
We started the ascent to Poonhill at 5:15am. This was the more physically trying climb of the trek because I was climbing in the dark, sliding on occasional ice and I learn that the mountain air is even thinner in the early mornings, making me have to stop for breath even more often. But the ascent was totally worth it.
On the way up, the view was already BREATHTAKING (both figuratively and literally). There were sunrise hues when we were three quarters up the mountain, with this golden orange line merging from utter darkness.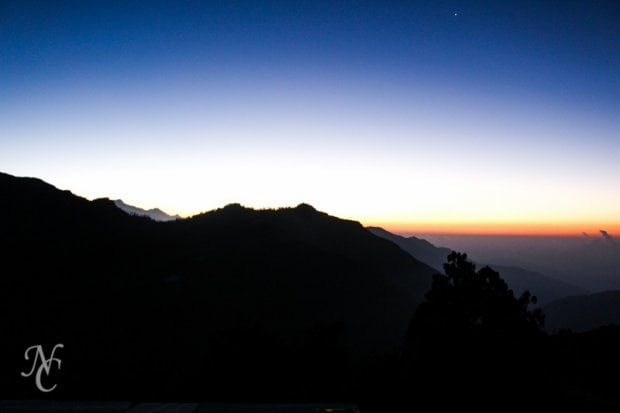 Hues on the way up to Poon Hill. Turning back to enjoy the view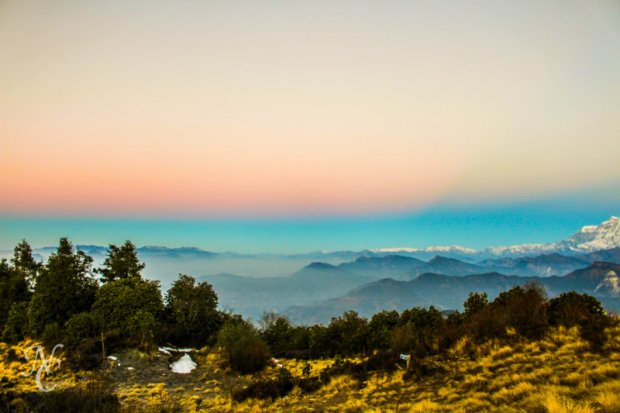 Sun not yet rising, sending pink hues through the skies
When we arrived atop Poonhill, it was so beautiful I could almost tear. On top of the sunset hills, to the left of the Dhaulagiri ranges, there was a blend of pink and blue in the sky as the sun has not totally risen.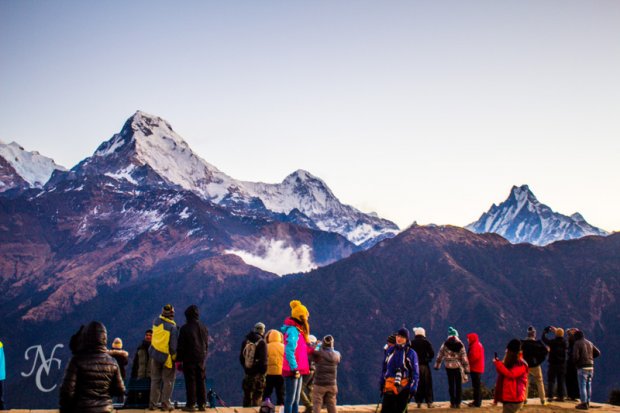 All of us enjoying the Himalayas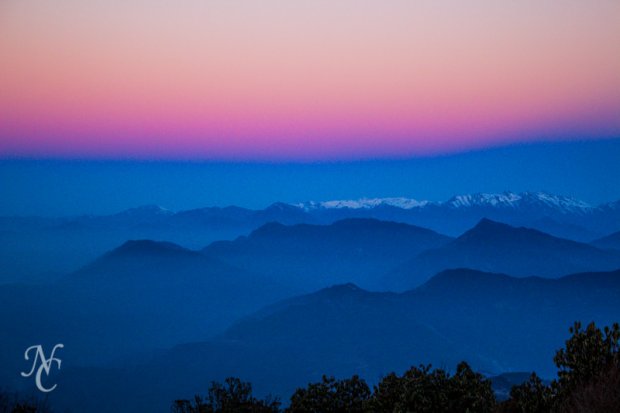 Loving the soft hues, mountain layers and snow capped tips at the far end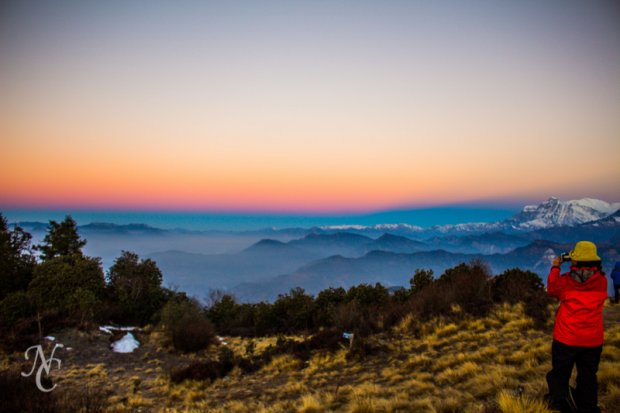 God's amazing creation
Dhaulagiri ranges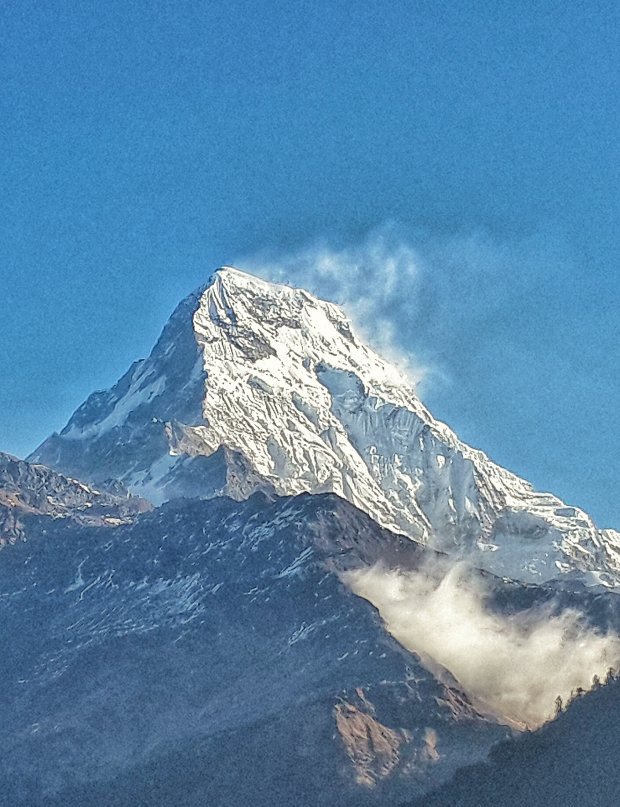 Beautiful, even when captured on my phone!
Spanning from left to right, I saw the Dhalaugiri ranges, followed by Machapuchare (Fishtail) Mountain and the rest of Annapurna ranges with Annapurna South towering. Watching the sun slowly rise and its rays hitting the right slopes of Annapurna summit covered in fresh snow, was what I always dreamed of seeing in real life as I watched National Geographic and I am so thankful to be able to see it in real life! So thankful that the clouds hid from us that morning so we were able to see both the ranges in its full glory.
Also read: Mount Kinabalu and its Picturesque View at 4,095m
More shots of the beautiful Poon Hill view; we couldn't stop snapping!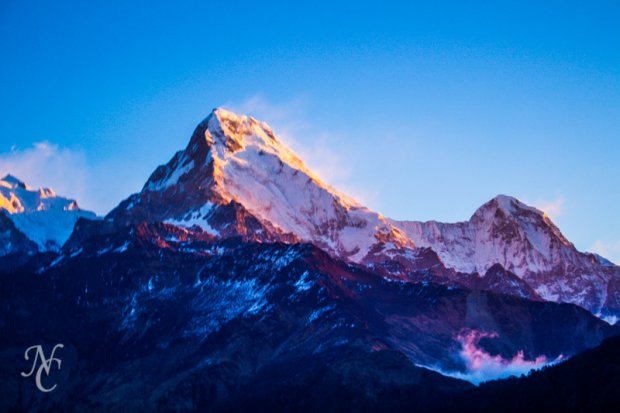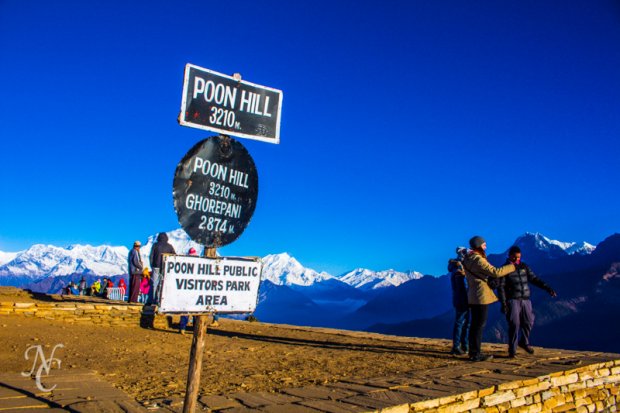 After Poon Hill climb, we went back to our Sunny Hotel for breakfast and to pack, to prepare for the day ahead. I had thought it would be a relatively easy downhill descent, but who would have guessed, the hardest day of the trek had only just begun. After breakfast, we need to ascend to another peak (~3200+m like Poon Hill), then descend and finally ascend again to our teahouse for that night at Tadapani.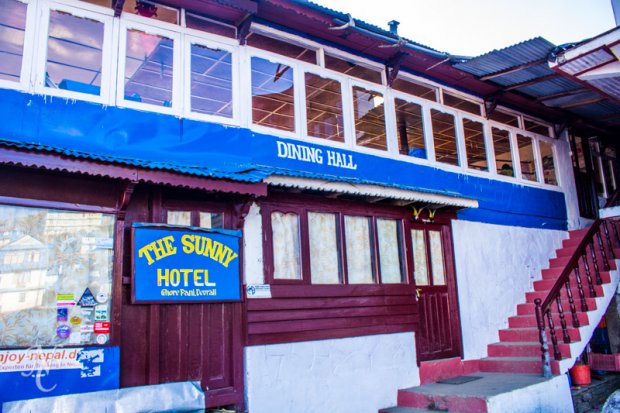 Saying bye to The Sunny Hotel, which ironically was the coldest night of the climb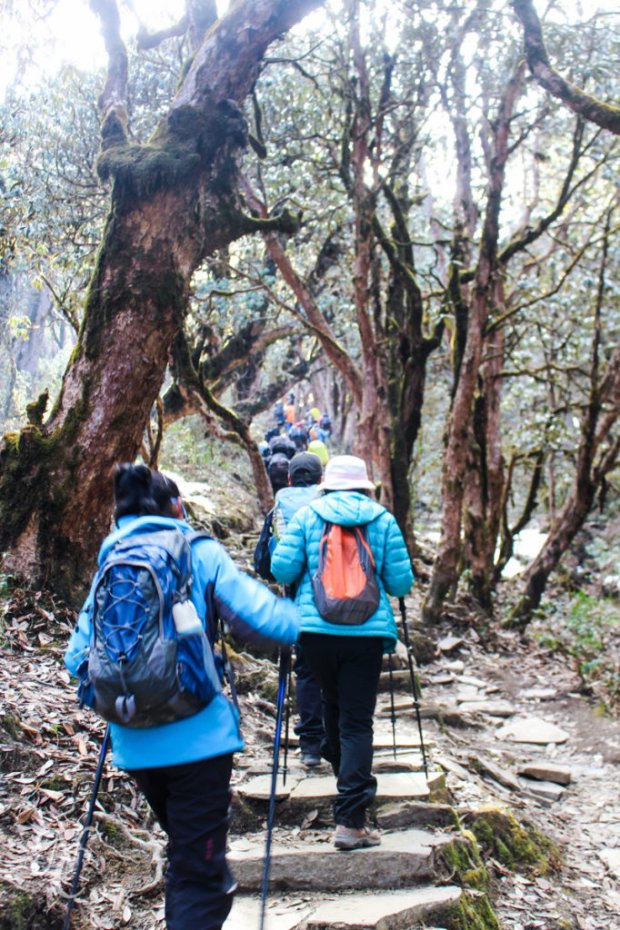 Fellow trekkers; off we go again after breakfast!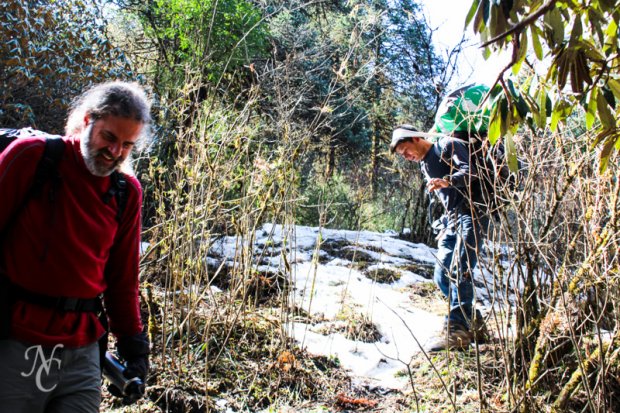 Trying to balance and trek on snow and ice… Not an easy task…
I let the pictures speak of the trek's beauty, but this was the CRAZIEST 9 hour 15 min climbing day. That means after completing 3 vertical marathons and 2 hours gentle ascent yesterday, today we walked up and down for 9 hours and 15 mins, which means even if we walked at 5km/h slowly, we would have more than completed a marathon. Needless to say, my muscles were screaming and it felt really good mentally to know we completed this feat, before spending the night at Panorama Hotel Teahouse, with more amazing views!
Also read: 4 Daredevil Adventures for Hardcore Adrenaline Junkies
Contributed by Eat | Pray | Fly -ing.