Northern Thailand's mountainous province of Loei is famous for having the lowest temperatures in Thailand. It's possible for it to be as cold as zero degrees here! While it's unlikely to actually be quite that cold during your visit, it is recommended that you travel prepared and take a sweater.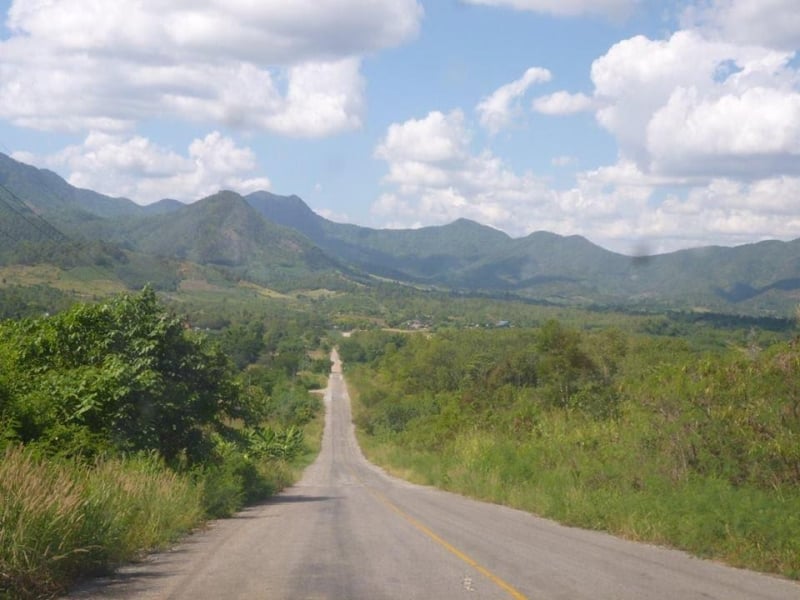 With beautiful natural spots filled with interesting flora and fauna, fascinating cultural sites, and stunning temples, there's plenty to keep you busy on a trip around Loei. Here are some highlights to add to your itinerary:
1. Explore Phu Ruea National Park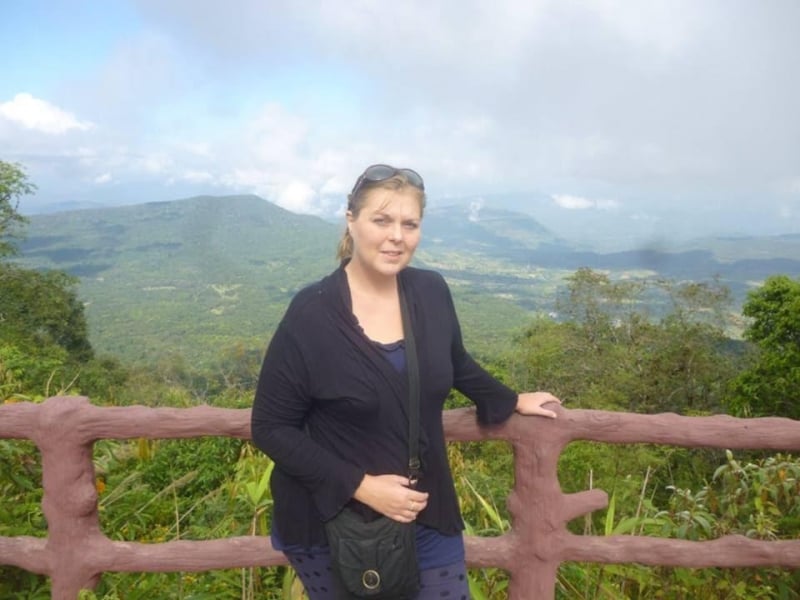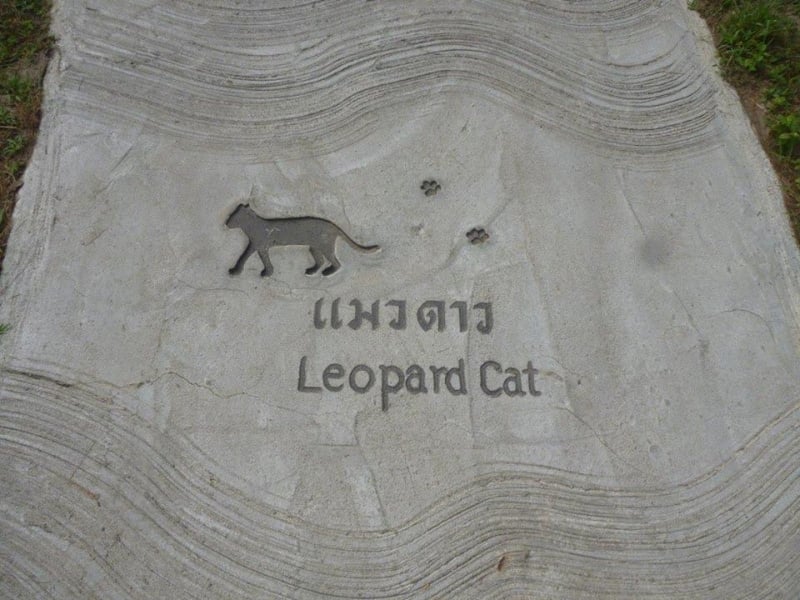 Phu Ruea National Park takes its name from a large boat-shaped rock that juts out from up high—Phu Ruea means Sailboat Mountain. The high mountain has many fragrant pine fields and provides fabulous views over the surrounding areas. A small shrine sits atop the mountain and there are several lookout points and walking trails. Be sure to note the temperature at the bottom of the mountain—there's a thermometer—and contrast the cooler temperatures as you travel higher. (There's another large thermometer at the top of the mountain.) Stroll along the delightful pathway with imprints of animal footprints, along with pictures of the creatures and their names, to learn more about local wildlife, and look out for footprints made in the wild.
2. Conquer Phu Kradung Mountain
More challenging than Phu Ruea, Phu Kradung Mountain requires a pretty strenuous climb to reach the peak. It is said that couples who can climb to the summit together will prove the strength of their love and the journey will help to cement a long-lasting relationship. The peak offers superb views of the surrounding fields and mountains and there are numerous natural features to enjoy. Phen Waterfall, the viewpoint of Pha Lomsak, and Anodard Pond are just a few places to visit around the mountain. Daredevils can perch on a narrow and jagged rocky overhang for fantastic photos. During the months of March and April, colourful heather plants bloom alongside the rugged walking trails. Camp up the mountain and witness a gorgeous sunset over the pastoral surroundings.
3. Visit the yearly Poinsettia Festival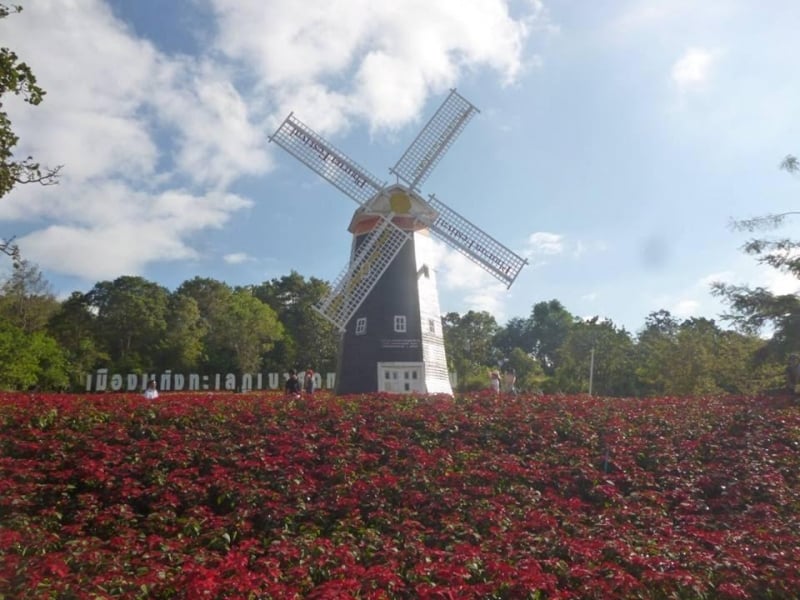 Loei hosts a Poinsettia Festival each year in the cool season. The deep-red flowers, which are commonly associated with Christmas in European cultures, spread for far and wide. Thousands of flowers stretch across two acres of land outside Phu Ruea National Park. There are quirky statues, including a large windmill, to further add to the beauty. The festival usually takes place between the end of November and the end of January the following year.
4. Discover the quaint town of Chiang Khan
A charming riverside town in Loei, Chiang Khan is especially popular with Thai holidaymakers seeking some cooler weather in a delightful setting. Old wooden buildings sit alongside the picturesque stretch of the Mekong River and life seems to really slow down here. There are many traditional restaurants and olde-worlde stores. Cycling is a top way to explore the town and you can also enjoy a relaxing boat ride along the river; sunset is a particularly great time to take to the waters and drift along as you admire the vistas.
5. Marvel at Phra That Satja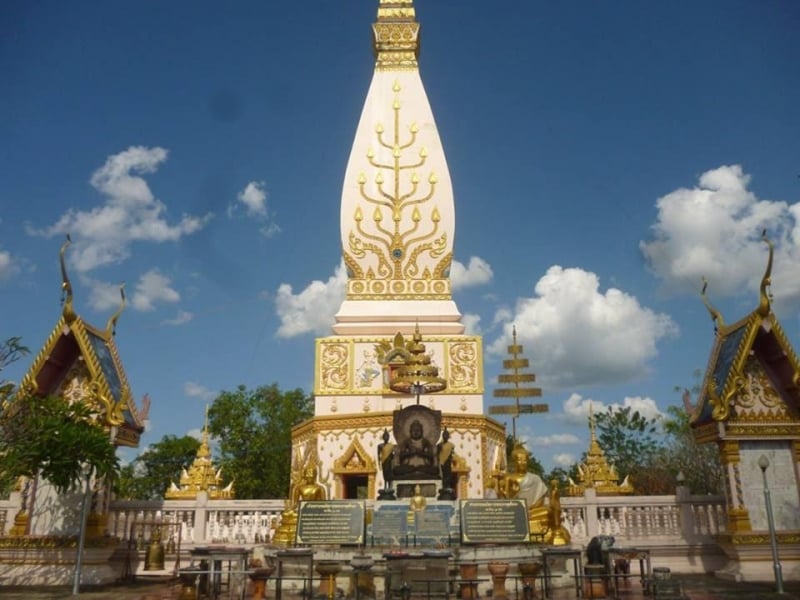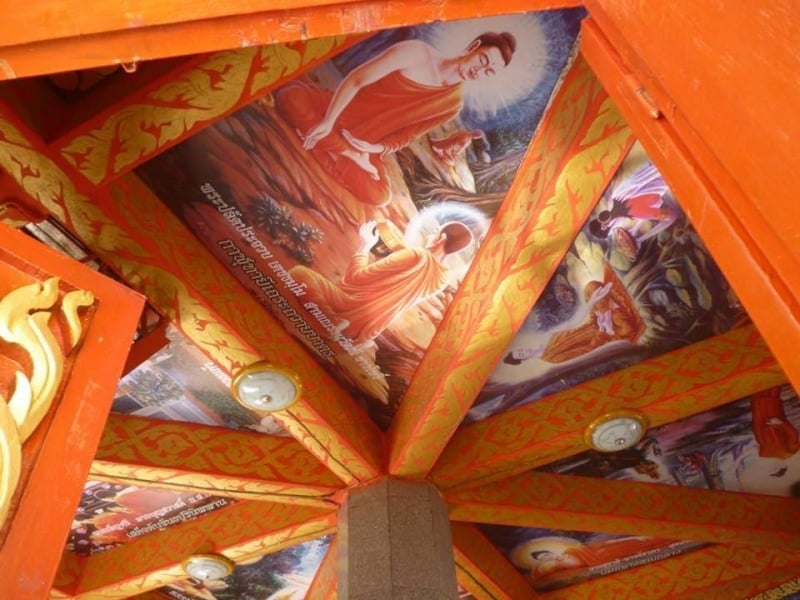 Phra That Satja is a striking pagoda in Tha Li District. A wide staircase flanked by snaking naga statues leads up to the pagoda, and there are brilliant views over the nearby countryside. The tall pagoda is a vision of loveliness in cream and gold hues, and the style is more akin to pagodas found in nearby Laos than in other parts of Thailand. Colourful designs can be seen on the outer walls, while inside you'll find a vibrant shrine that depicts the Lord Buddha's life. There's a working temple next to the shrine with all the features that you've probably come to expect from a Thai Buddhist temple—a gigantic gong, a huge bell, various shrines, interesting statues, ornate buildings, and many plants and flowers.
6. See dinosaur tracks at Phu Luang Wildlife Sanctuary
Located in the southern part of Loei Province, Phu Luang Wildlife Sanctuary is a great place for hiking in cooler temperatures. Take note that you need to arrange your hiking adventures in advance and you must be accompanied by a local ranger.

As the climate is different here than in many other parts of the country, exploring the great outdoors means that you may come across creatures that can be hard to find elsewhere. The park is home to an array of rare wildlife, both flora and fauna, and you can also spot ancient dinosaur tracks in the rocks.
7. Learn more about local culture at Dan Sai Folk Museum
Dan Sai Folk Museum is a small but fascinating museum that provides information about an unusual festival that takes place in the district each year: the bizarre and animated Phi Ta Khon Festival. Participants don large and strange masks, said to resemble ghosts, during the vibrant festivities, with lots of music and loud noise that is said to be to rouse the dead. The festival dates change each year as they are set by local fortune tellers and sages.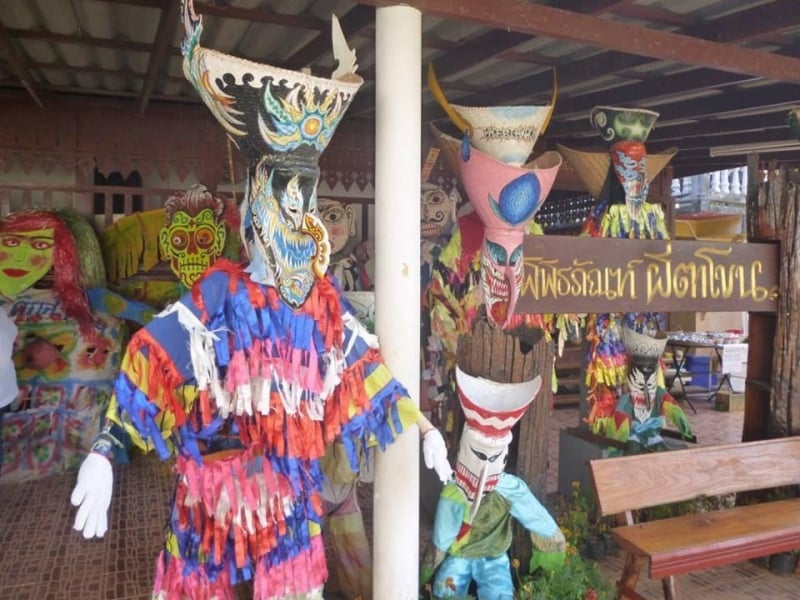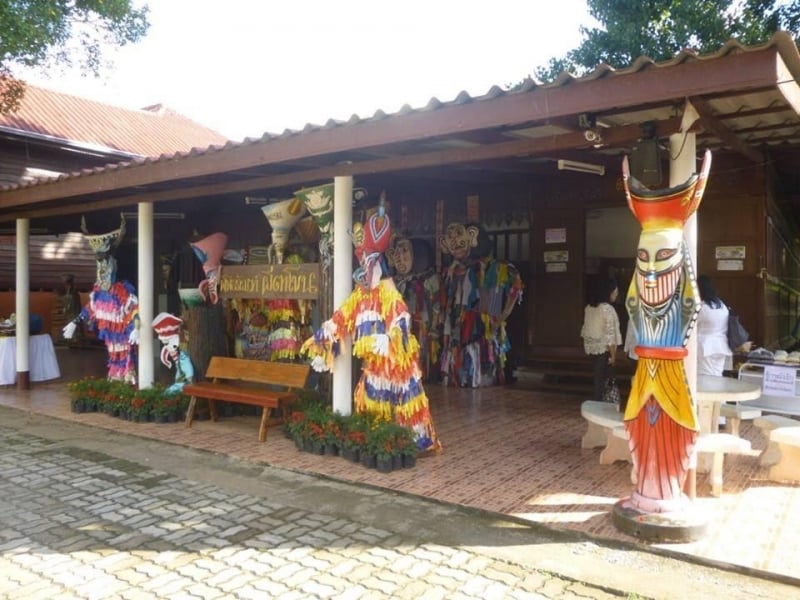 The museum lets you experience a little of festival life all throughout the year. Find large masks and brightly coloured costumes on display, as well as comprehensive information about the festival, its roots, and local traditions. You can even try on some of the large masks and there may be mask-making demonstrations.  
8. Be enchanted at Suan Hin Pha Ngam
Often referred to as the Kunming of China, it features gigantic and attractive rock formations, with the pale limestone a stark contrast against the surrounding verdant foliage. The area also has several waterfalls, picnic areas, and walking trails for visitors to enjoy.
9. Stock up on winter clothes
As the coolest province in Thailand, there are plentiful opportunities to buy clothes that can be difficult to find in other parts of the Land of Smiles. Hand-knitted scarves, ponchos, sweaters, and hats can make for practical souvenirs and gifts. You may even find that you need them to feel comfortable while exploring the area! It can be quite strange to see things like ear muffs for sale in Thailand, let alone people walking around wearing them!
10. Indulge in local cuisine
Located between Northern Thailand and Isan, Loei's cuisine has influences from the two Thai regions. You may also notice dishes that are similar to those found in the nearby nation of Laos. Of course, you'll also be able to tuck into tasty dishes that are common in most part of Thailand, including pad thai, fried rice, and a range of colourful and flavourful curries. Local Loei specialities to try include mieng kham, which are meats and vegetables and other savoury ingredients wrapped up in leaves, the grilled sticky rice of khaow chee, and the noodle-based dish of khaoa pieak sen.     
If you feel like you've already experienced much of what Thailand has to offer, Loei is a terrific place to visit to see something different and discover yet another side of this tremendous country of contrasts.