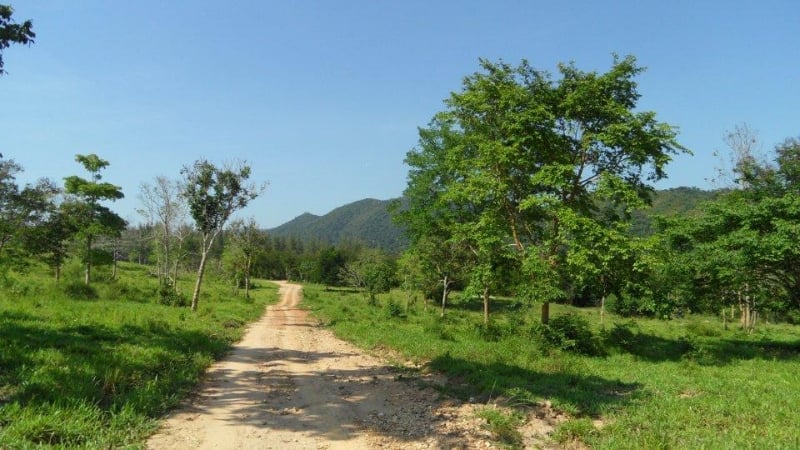 Kui Buri National Park may not be the most famous of Thailand's national parks but it is among the nation's best natural places for elephant lovers. In fact, it's one of the top places in the entire country to spot majestic elephants in the wild.
Located in Prachuap Khiri Khan Province, Kui Buri National Park is where sustainable tourism practices are in place. Visitors can learn more about how the local farming population has learnt to live happily alongside elephants.
Here's why you should add Kui Buri National Park to your bucket list:
Wild elephants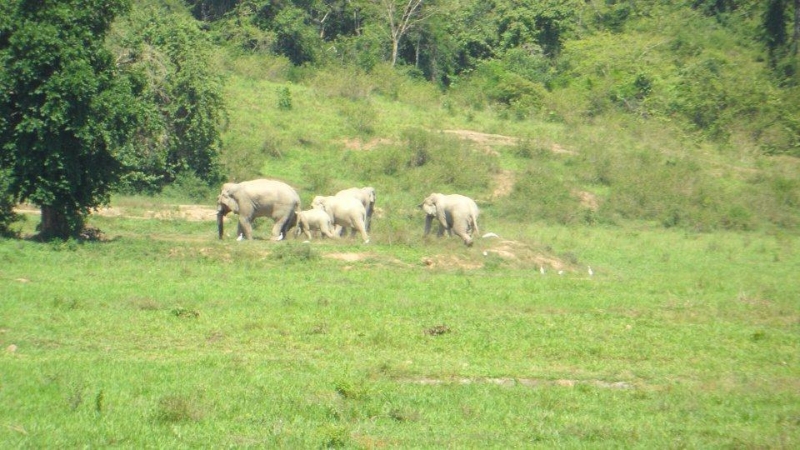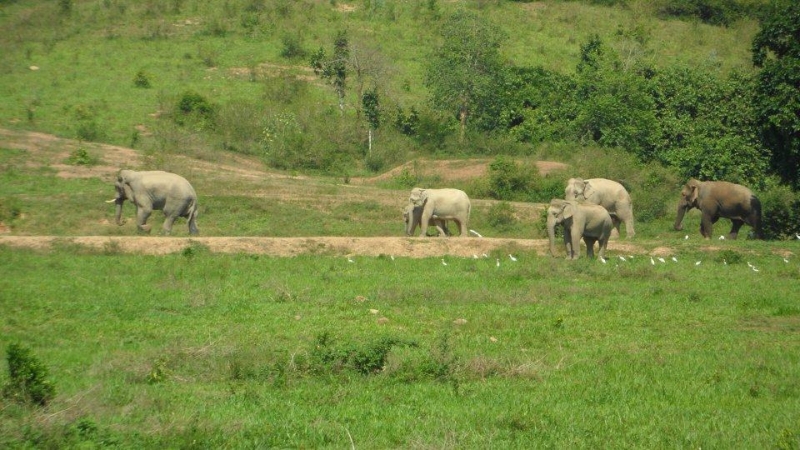 Perhaps the biggest reason to come to Kui Buri National Park is to watch elephants roaming the landscapes completely free and living as nature intended. With a couple of hundred elephants living in the park, the chances of seeing at least one are around 98%! I was super lucky on my trip as we spotted one elephant rustling in dense trees close to the edge of the track, and then two elephants disappearing into the distance. The real highlight, however, was seeing 11 elephants, ranging from babies to fully grown adults, grazing, drinking, and splashing water on one of the plains. We were able to watch the wild creatures for a good twenty minutes or so from a hilly vantage point and had wonderfully clear views. Binoculars are available to rent from the sub-station, but the animals were easy to see with the naked eye.
Rare creatures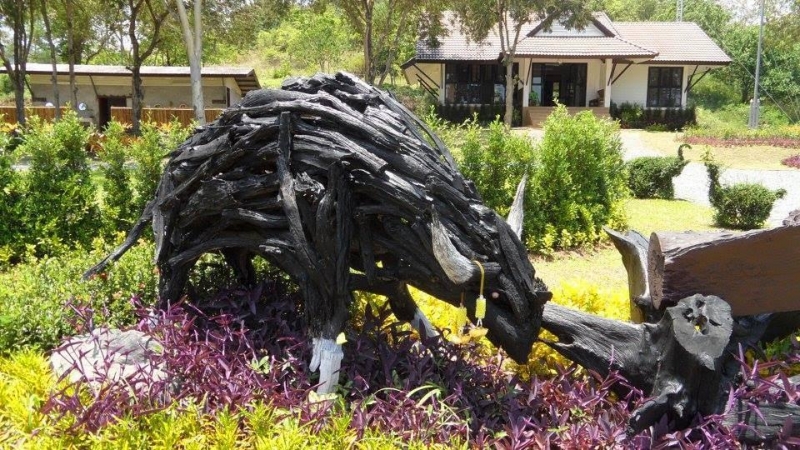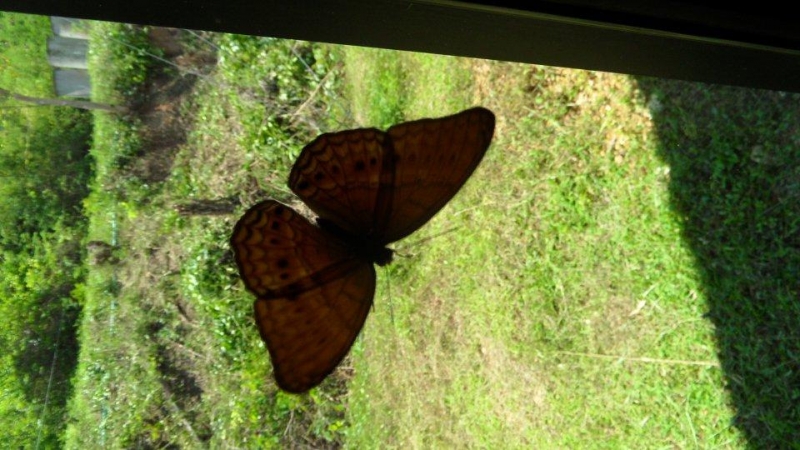 A variety of fauna lives in Kui Buri National Park, including gaur, a rare type of wild cattle. This is said to be the best place to spot these wild creatures in Thailand! Leopards, colourful hornbills, jackals, monkeys, and langurs also call the area home, along with a variety of smaller birds, reptiles, and lizards. Sadly, other than regular birds, we did not see other exciting wildlife. The air was filled with the clacking of insects and the sound of birds tweeting and singing.     
Safari-like tours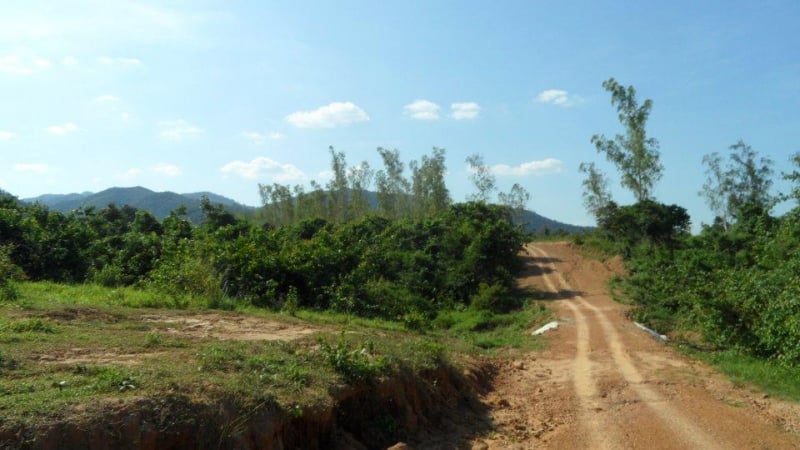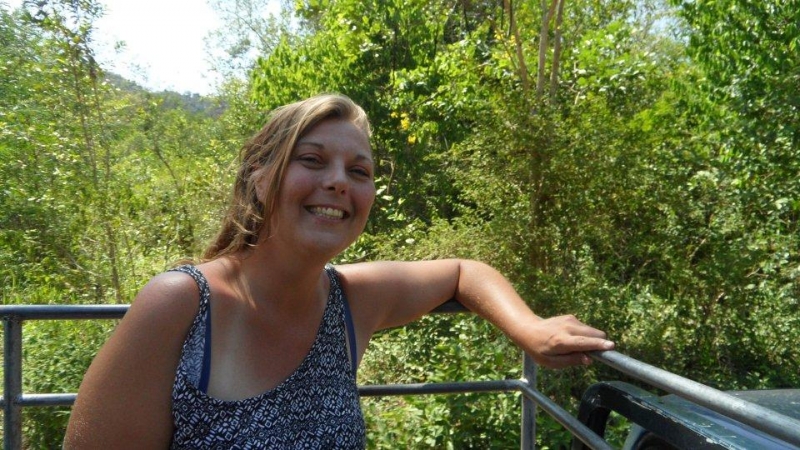 Dusty tracks lead through the jungle and flatlands of Kui Buri National Park, and visitors can only access the park with a local guide. Clamber into the back of a pick-up truck across the arid and bumpy terrain. A guide sits in the back with visitors, waiting to point out tracks, evidence of wildlife, and the animals themselves. Sitting in the back of the truck and riding through the jungle is exciting in itself! Anticipation builds as you round every corner and strain your eyes to spot creatures in the distance and through dense foliage.
Eco-friendly activities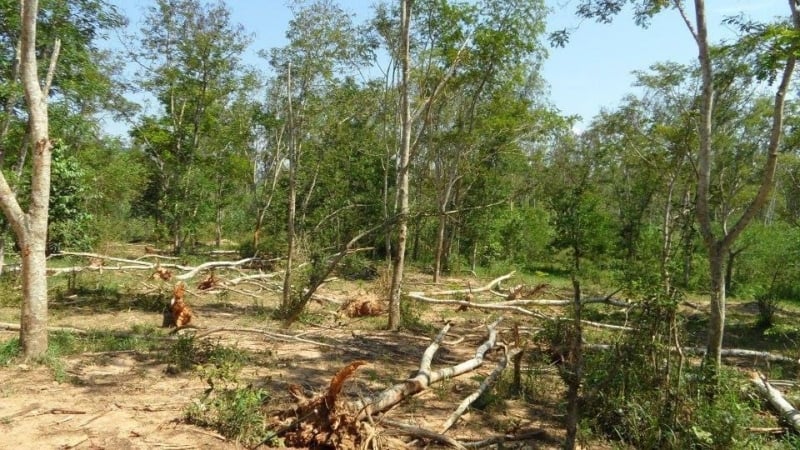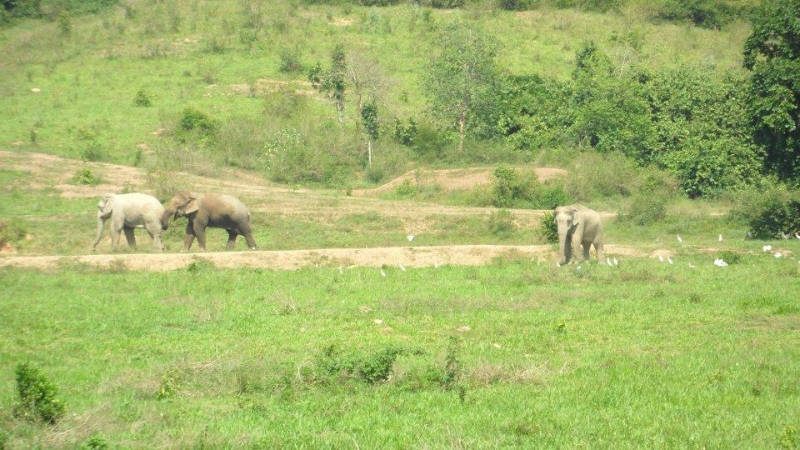 In the past, local farmers weren't so loving towards the elephants. As the beasts lost their habitat, they started to venture into agricultural lands in search of food, destroying crops and thus damaging local incomes. Several initiatives and projects were put in place to allow man and beast to live more harmoniously alongside each other, with watering holes dug and reforestation undertaken.
A sustainable habitat for the elephants means that they are less likely to stray into farming lands and local villages. Tourism also helps to bring valuable income to the area. Locals have been trained as guides and drivers to encourage a hands-on approach towards elephant conservation. Consequently, they now have greater respect for the creatures and can gain some benefit from the programs. Visiting the national park helps to provide incomes for local families. Funds also go back into environmental projects and elephant conservation work.
Kui Buri National Park might not be the easiest place to visit independently, but don't let that stop you! I stayed in Kui Buri Town and rented a local vehicle to take me to the national park. If you have your own vehicle, a trip would be even easier! There are also organised tours from nearby tourist centres such as Hua Hin. If you love wildlife, particularly elephants, Kui Buri National Park is a real gem!