Kuta may be the main tourist spot in Bali, but in my opinion, it's in Ubud you'll find the most interesting things to do. Even though we had to drive for more than an hour to get to Ubud, we decided to do it! We got a driver from our hotel and it turned out to be one of the best decisions we made on this trip. 🙂
His name is Bagus and the kids called him fondly as "uncle Bagus" during the trip. He was very warm, nice and easy-going, and because the kids loved him so much, he even helped us with the kids along the way! Granted, he charged us 600,000 rupiah (SGD 63.44) for 10 hours of driving and we could have gotten a cheaper deal elsewhere (but difference not greater than SGD 15 anyway), but we were glad we got such a nice driver and a companion on the trip. The vehicle we travelled in was a clean and spacious MPV. I strongly recommend him if you're visiting Bali and wish to engage a personal driver (Ida Bagus Rai: Facebook: [email protected]). 🙂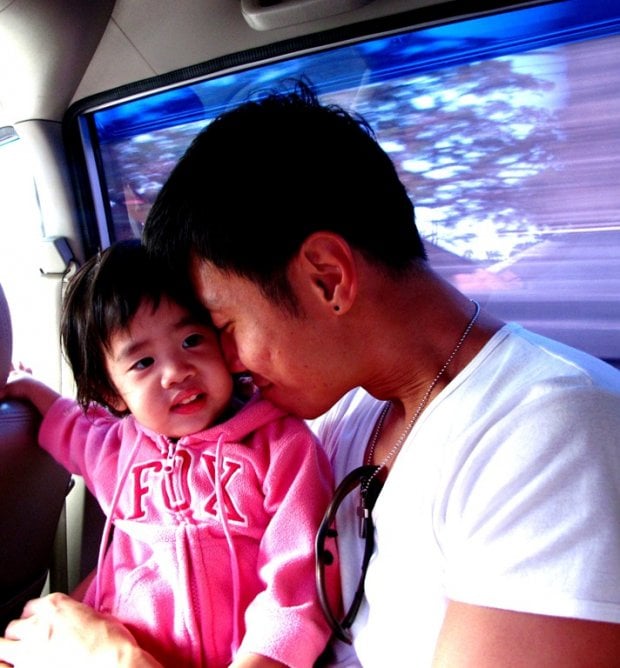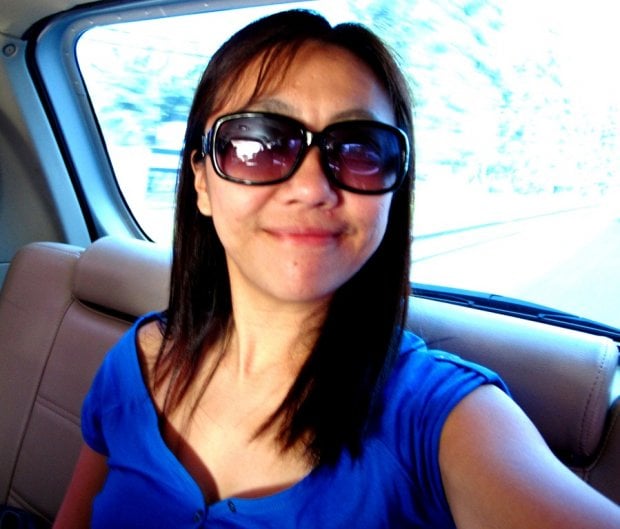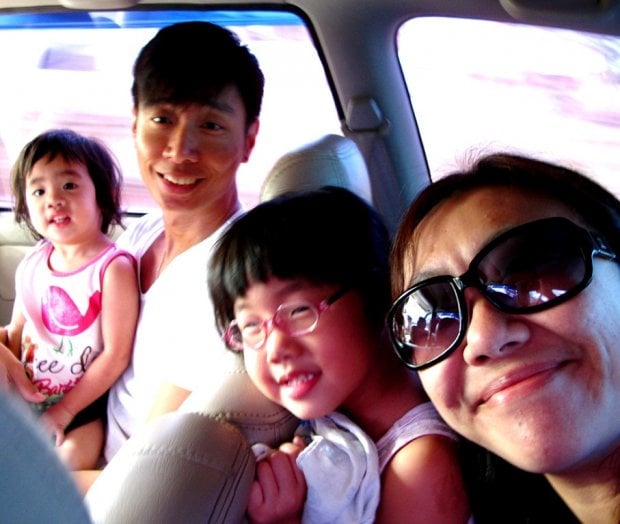 Our expedition to Ubud started early in the morning at 0830. On the way to Ubud, we made several stops to explore the different facets of Bali. Our first stop was at the Batik Factory. I thought visiting the various factories would be boring, but uncle Bagus recommended that we make a brief stop to know more about the traditional cores of Bali. Since having a personal tour meant that we had the flexibility of time and locations that we'd like to visit, I thought if we didn't like it, we could leave immediately. In the end, we spent more than an hour there.
Also read: Our Bali Family Vacation with Coffee and Monkeys
It was an interesting tour. There was a demonstration of the entire batik production process from the hand-painting to the dyeing, then weaving before finishing off with sewing. We were impressed by the talents of the Balinese. Joey especially learnt a lot about Batik.
Upon arrival, we were given a handout explaining the process of batik production. Such a smart move of the Factory to have a demonstration so that tourists would come by to see and then make purchases.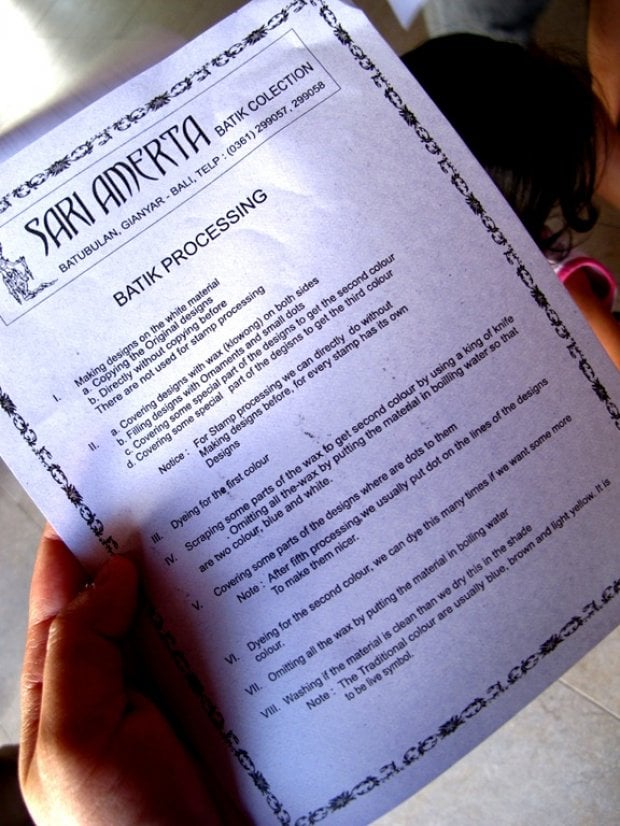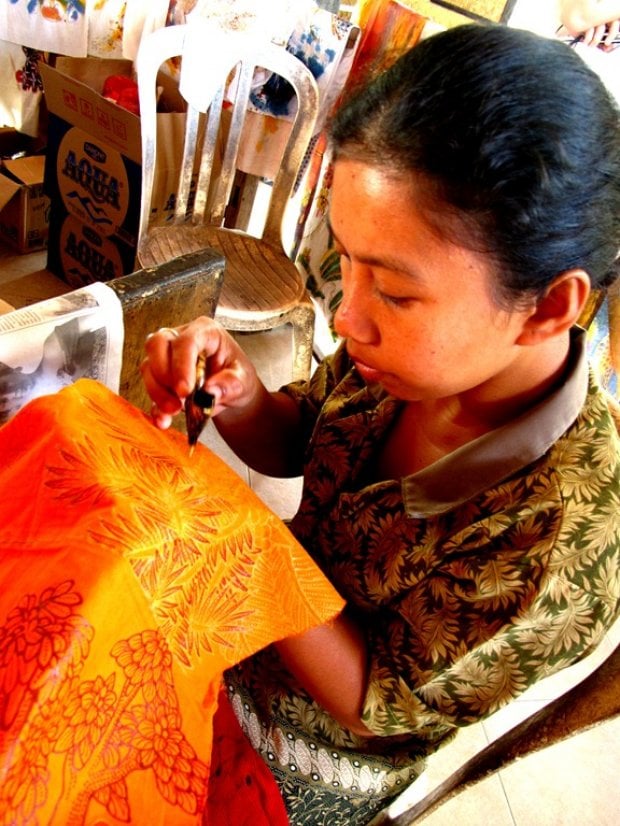 Everything was hand drawn. Amazingly beautiful.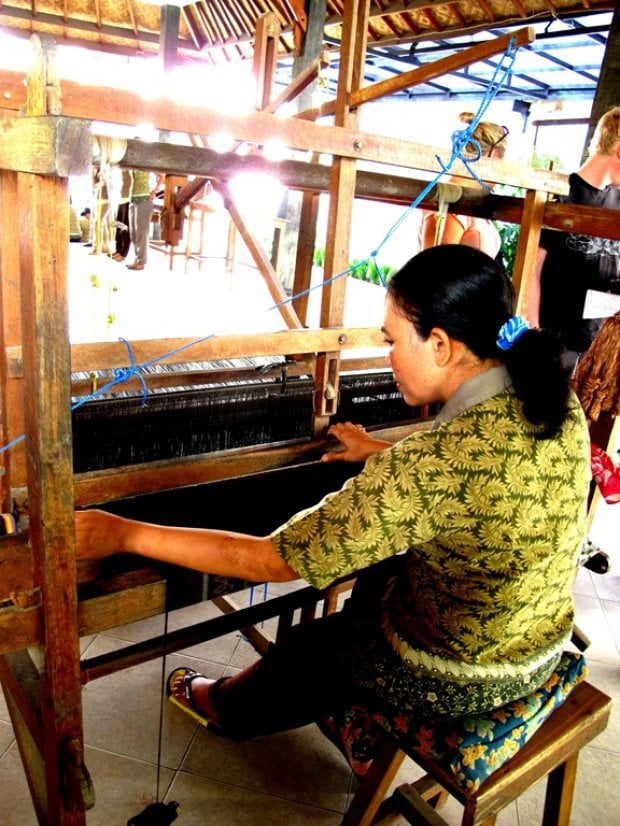 All equipment are traditional machineries. The Balinese ladies were very skilled and quick at what they were doing.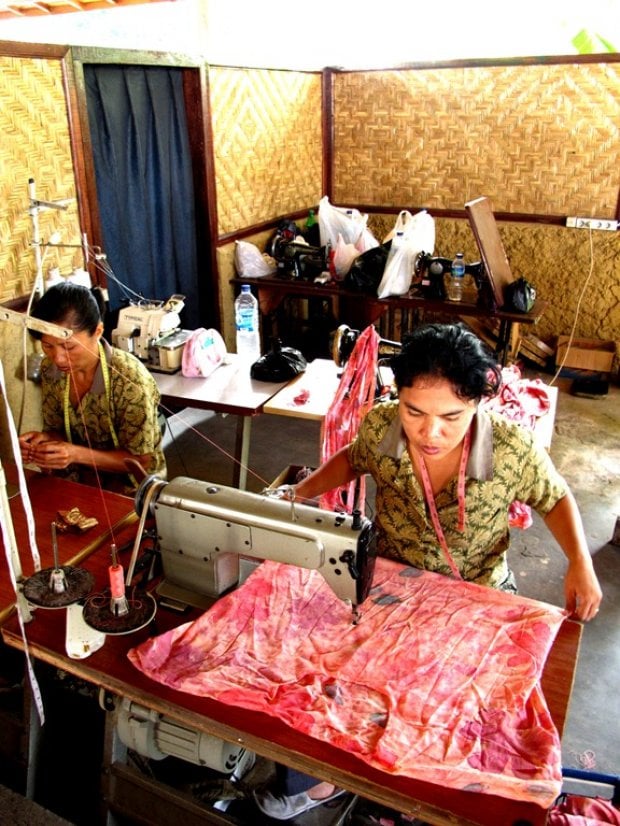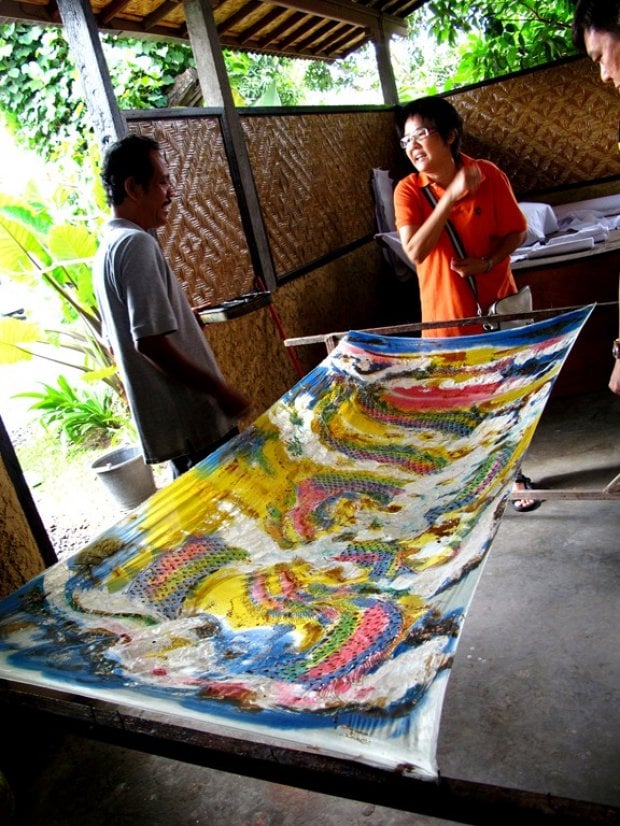 This is a big piece of batik painting going through the clear waxing and drying process.
This lady's contagious cheerfulness derived from the joy of her work! She kept laughing during the time I was standing there. 🙂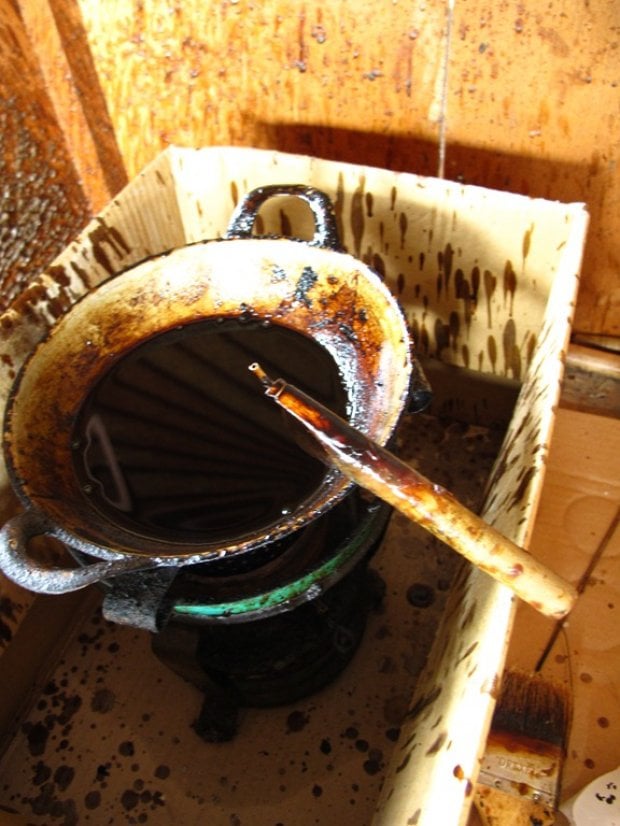 Melted wax for the painting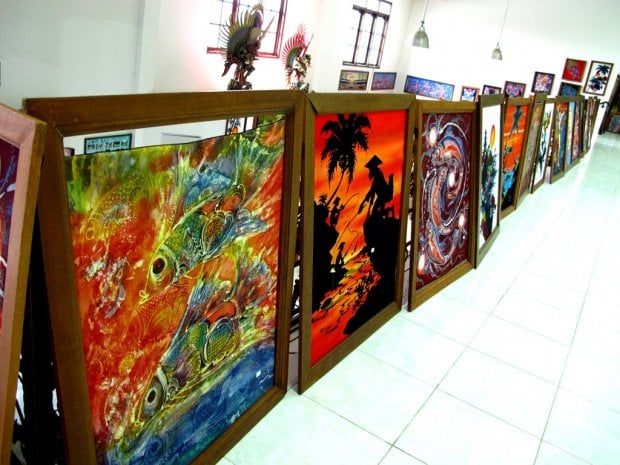 There were many clothes, accessories and paintings on sale. We bought two dresses each for our girls. =)
I learnt so much about this traditional art in Bali from the brief visit. It was a great exposure for Joey as well. Travel really does widen our horizons.
Inspired? Here are some sites for you to make your travel happen:
TripZilla Travel Packages to Ubud, Indonesia
Contributed by: The J Babies