Contributed by Escapes and Diaries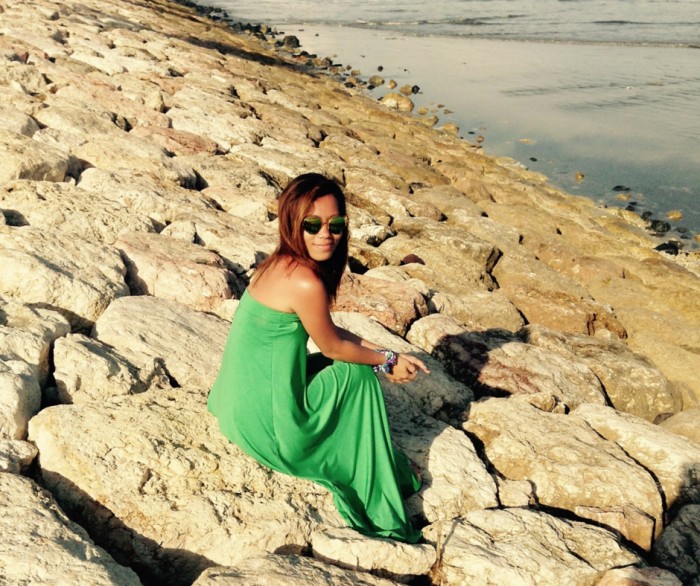 I wish I could turn back time to make my Bali trip more exciting. Alas, no! All I can do now is regret my mistake.
That fateful trip started at the airport. I got worried that I wouldn't get to the hotel as it took me a while to find the car service that was supposed to pick me up.
Feeling the panic welling up inside me, and finally accepting the fact that looking for it by myself would only be in vain, I went to the front desk and politely asked a good looking Indonesian airport staff to page my driver. A few minutes later, a petite, tired-looking, middle-aged man approached me, carrying with him a carton bearing my name.
Before we left, I had my money exchanged for Rupiah, Indonesia's currency. After that, the driver took my bag and led me to the parking area.
"Bali, I'm here. I'll be with you for the next five days" whispering to myself with much excitement.
We reached the hotel in no time without hassle, thanks to the kind driver. It all seemed like a luxurious vacation, eh? I thought so too until an unfortunate event happened.
I was convinced that I got sufficient cash primed, so I happily went straight to the hotel's front desk and spoke with the neat looking male receptionist. He handed over to me a form for me to fill out and sign, then I gave him my payment.
Also read: You and The World: The Apex of Solo Travel
Afterwards, I went straight to my room accompanied by a hotel staff carrying my backpack. I sat on a computer chair and began to scan the documents the receptionist handed over to me. In two shakes, I sensed that something was wrong, I was bothered but tried to calm myself down and soon wrote and tracked down my cash disbursements. To be exact, I had US$500 and was supposed to pay US$300 for my accommodation, but checking my cash on hand, I realised that I already disbursed US$500! How the hell did that happen?
The situation continued to knock me over. So, I ran back to the receptionist to confirm how much I paid, thinking that he might have had miscalculated my payment, or that I might have had overpaid. He insisted no and thoroughly explained to me every detail of my transaction. I wasn't completely convinced by the fact that I had gone busted. At the back of my mind, I might have been tricked by the airport personnel at the money changer counter, so I hurried back to the airport. It was then that I realised that I didn't get a receipt of my transaction. How could I prove that I had my money exchanged at the airport? Ah, they had CCTV cameras installed! Nervous, I approached the personnel and demanded for a receipt which he provided me with.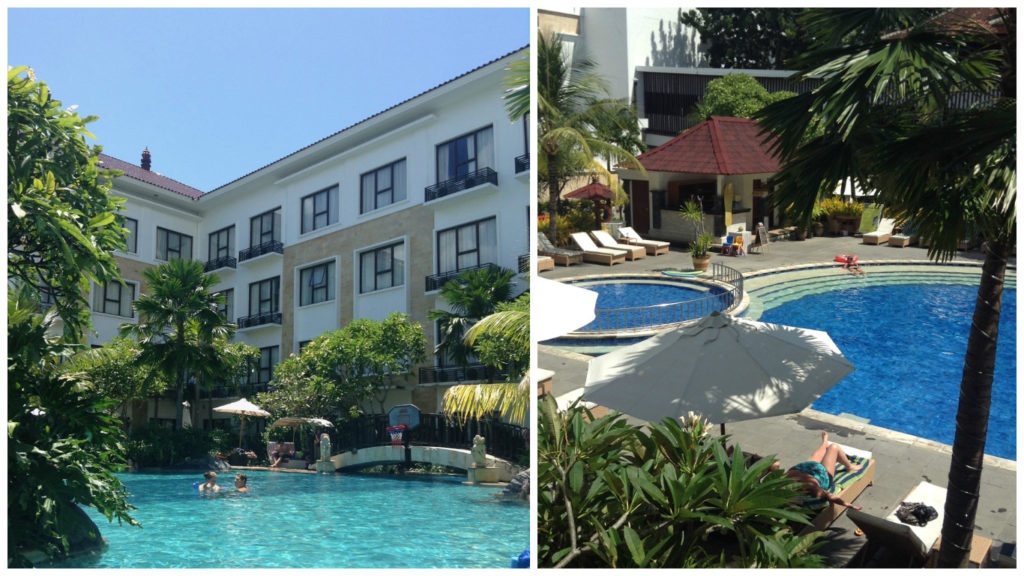 My hotel
To cut the story short, after much scrutiny, it turned out that neither the receptionist nor the airport personnel lied to me contrary to what I suspected. It was all because of my own gaffe and I was to blame. I miscalculated my funds and I turned up literally broke. I counted on false information I found over the internet, I got ripped off by no one but myself. I was under the sod at that very moment. As a result, I had only US$60 left in my pocket for the next five days and I still needed to pay US$50 for my two-night stay at another hotel. How could I survive? I was hopeless. At this point, I know you can imagine how much of a mess my stay in Bali was!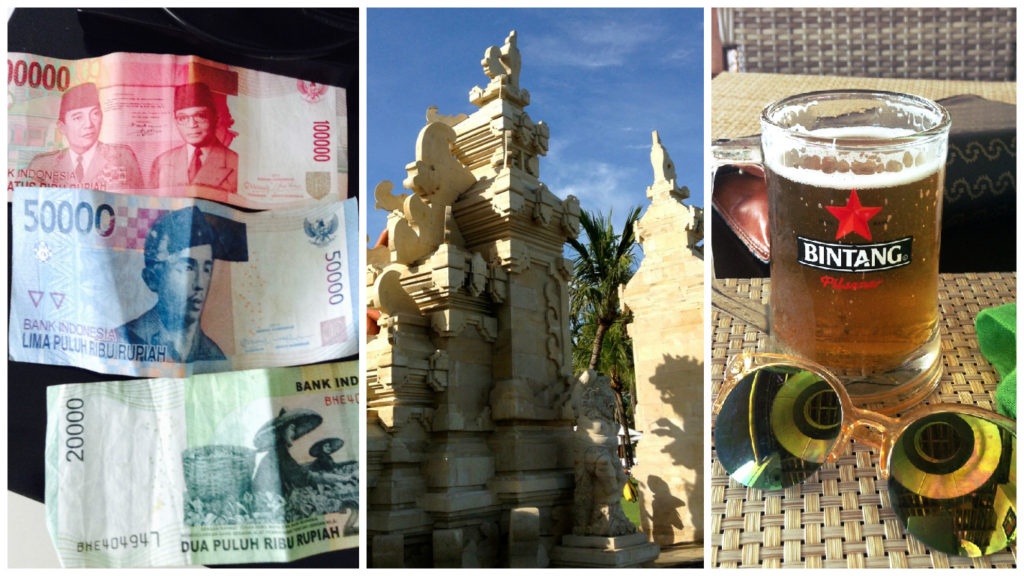 I can't stay in Bali broke! For heaven's sake!
I tried to make the best of everything despite being broke. I tried to tailor things out. My hotel accommodation covered buffet breakfast so I took advantage of it. Every morning, I loaded myself with pastries, rice, beverages and fruits to keep me filled up throughout the day. For dinner, I had to eat street food that my budget could afford or some cheap biscuits and a small tetra pack of milk drink that I bought from a nearly empty convenience store during that night of celebrating Nyepi, the Bali Day of Silence.
The surroundings were ebony. The establishments were closed. The hotel's restaurant was open 24/7 for guests, but since I couldn't afford anything, I just locked myself up in my room and watched TV.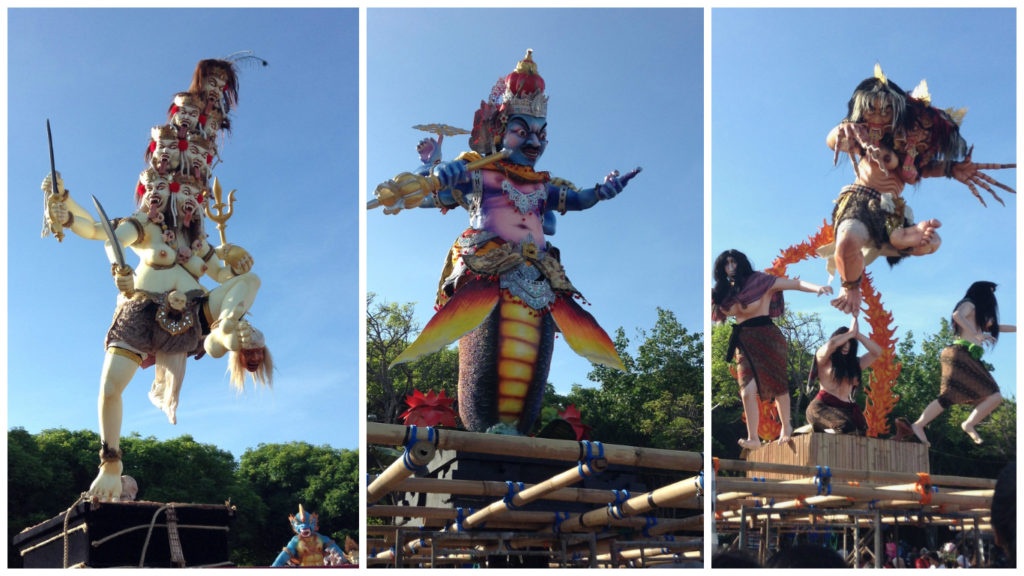 Nyepi Day in Bali in March
I haggled as much as I could with the motorcycle driver who would take me to my next hotel.
Bali, being known as one of the best islands in the world has tons of things to do and explore. It has perfect beaches that are great for surfers, but I knew I was cash-strapped, so I just tried to comfort myself by walking on the beach. I spent all day lying on the sand, watching the waves and pitying myself for being broke and heartbroken.
Also read: How a Virgin Solo Trip to Bali Healed My Broken Heart
I was wretched on those hot summer days. I could have done some entertaining hustle and bustle like taking the bus to Ubud to watch the monkeys in the monkey forest, riding a motorcycle on my own to stroll around the town, bargaining souvenirs and interacting with the locals, taking photos of scenic views, tasting local cuisines and more. I regretted that I relied on the details of my expenses in Kuala Lumpur prior to this trip. There were so many regrets that formed in my mind and I thought I was hopeless. I wished that I learned how to calculate for my budget well so I didn't squander my moments on an island I'd been wanting to see through my naked eyes. Though, watching the sunset at the end of the day was indeed fulfilling.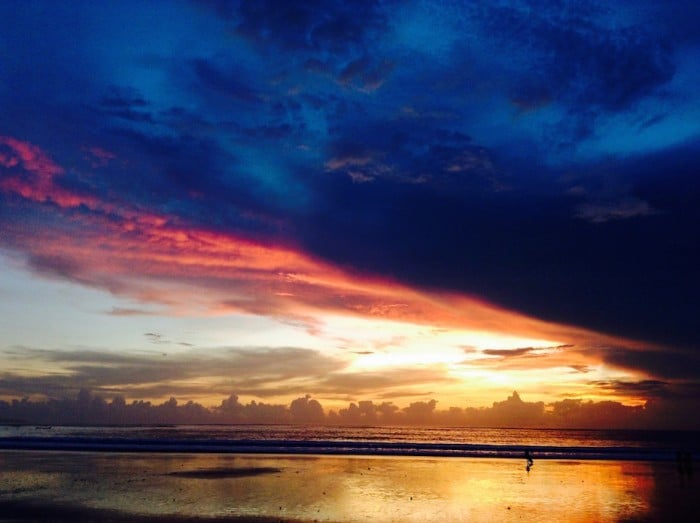 Kuta Beach sunset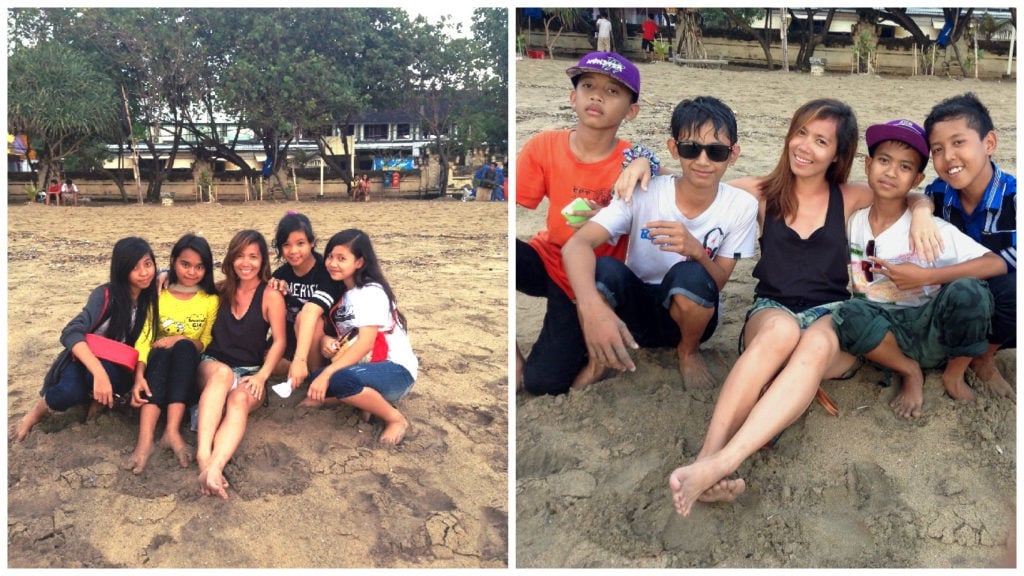 And these Balinese children asked me to take a photo with them, how can I say no?! 🙂
Looking at the bright side, I stumbled upon an Italian guy who kindly took me with him for a short motorcycle tour, treated me with an Italian dinner and willingly accompanied me to the airport. There was also an Australian boy (travelling with his dad) who urged me to learn how to swim and insisted on giving me sunblock cream. Then there was this wonderful Australian family with five adorable children who I ate breakfast with every morning.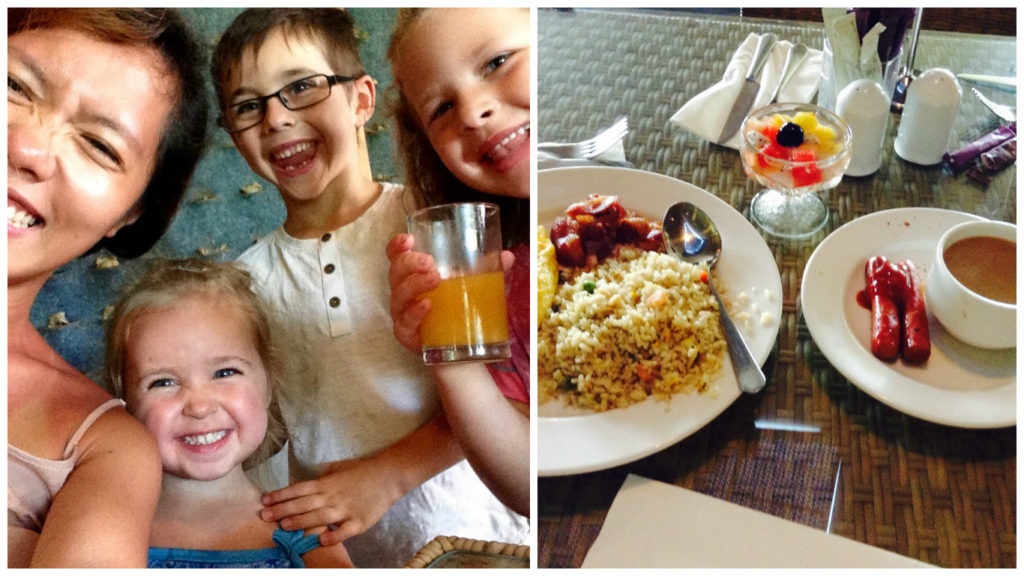 Ahh, these Australian kids! They're the cutest!
Then I realised that travelling doesn't need to cost you much and it doesn't need to be full of adventure either. But you must never waste your time neither your money when you're travelling.
The supposedly beautiful Bali trip was squandered. Being cash-strapped in a foreign country is a very unpleasant situation, knowing that you couldn't run to anyone.
That experience taught me to be wiser, as time and money are both important in the sense of solo travelling.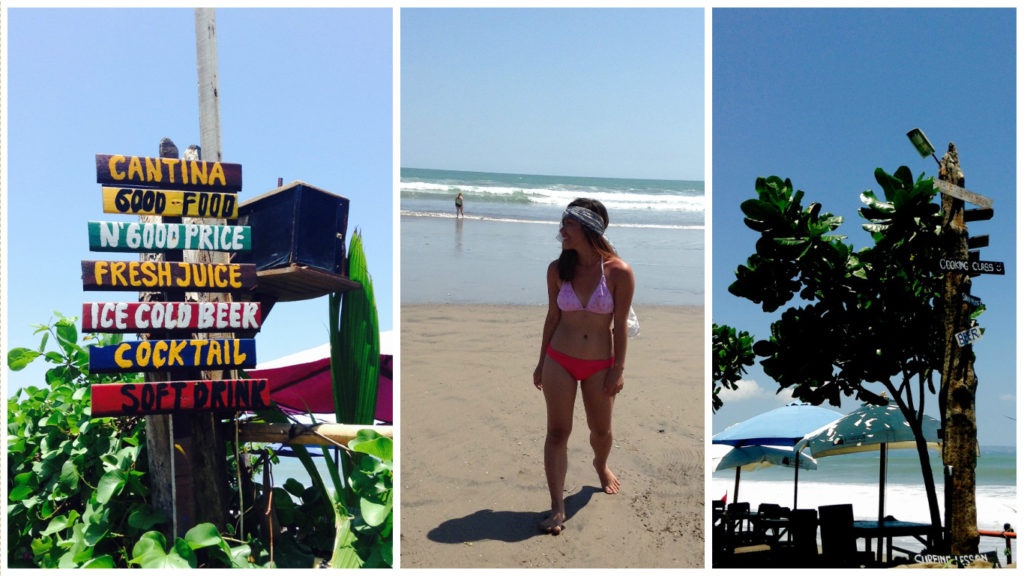 Whenever my friends ask me how my trip to Bali was, I confidently answer that I enjoyed it even though the reality was contrary to my expectation. It was a trip that had highways of rues, but it taught me lessons that are essential to travelling.
Also read: Eat Pray Drink in Bali: A 5-Day Getaway with My Best Friend
Every part of the trip need not be perfect. Mistakes are inevitable, but you'll learn a lot. You'll be stupid at times, but you'll be wise next time. The best part of it is you'll come back home with lessons. To top it all off, money is important when you travel. Never miscalculate, never underestimate or you'll get screwed up.
Whenever I try to recall and look back on those experiences that happened to me in one of the most amazing islands I've ever seen, it just makes me shake my head yet with a smile. Indeed, bad things happen for a reason and that reason is something we should try to look on positively. Try to look at the brighter side at all costs.