Earlier this week, Thai Airways International, the flag carrier of Thailand, was reported to have filed for bankruptcy due to the worldwide decrease on air travel caused by the COVID-19 pandemic. Thai Airways is currently buried in debt amounting to approximately ฿92 billion. 
However, Thai Airways and its Second Vice-Chairman, Chakkrit Parapuntakul, released a statement denying the validity of such bankruptcy reports. 
"THAI would like to clarify that our board resolution does not conform to the news. THAI has done the rehabilitation plan and it was already approved by our Board of Directors on 17 April 2020 as well as the State Enterprise Policy Office (SEPC) on 29 April 2020."
Also read: Gold's Gym Has Filed For Bankruptcy Because Of The COVID-19 Pandemic
Spokesperson Narumon Pinyosinwat also released a statement on behalf of the prime minister, "The prime minister has stressed the need to make the public understand that this is not about entering bankruptcy, but undergoing a process of rehabilitation."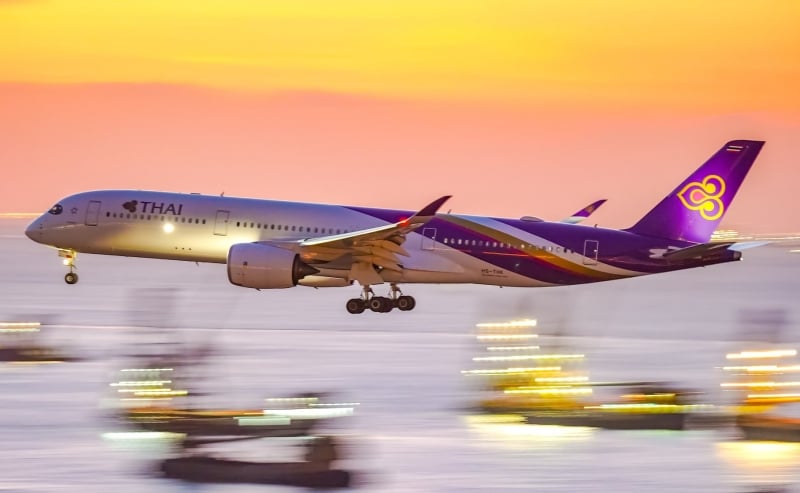 Thai Airways will deal with the travel scene's current challenges by undergoing reconstruction in a bankruptcy court instead of just loaning billions from the government. Although the carrier's reform plan will be exercised under the business reorganisation chapter of the bankruptcy law, it will not be declared bankrupt. 
This decision to undergo rehabilitation was encouraged by the Thai government, which owns 51% of the airline. It was approved by the Thai cabinet on 19 May, Tuesday. 
Another statement released by the carrier's Second Vice-Chairman further clarifies that Thai Airways will operate and run business as usual in the meantime. Flights are said to carry on in July. Full operations, on the other hand, are set to resume once the COVID-19 pandemic subsides. As of writing, there have yet to be updates on the specific steps to be taken for Thai Airways' rehabilitation. 
---
All images credited to Thai Airways | Official Facebook Page