Whenever I mention Koh Lipe, the reaction that I get most of the time is "Koh what?" Pronounced "koe lee-pay", Koh Lipe is a small paradise island on the Andaman Coast of Southern Thailand. What you may not know is that it is situated just about 30 km or a 45 minutes boat ride from the popular Malaysian island, Langkawi. The only way to reach this small island is either by land (through Satun or Hatyai, Thailand) or sea. There are no direct flights to the island, so if you're prone to car sickness and sea sickness, you might want to reconsider coming here.

Also read: How to Deal with Seasickness? Here Are 9 Tips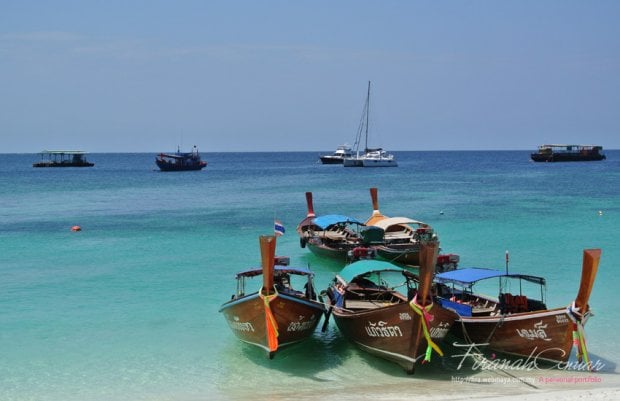 Clear shallow waters of Pattaya beach, Koh Lipe. This is what I woke up to for two days. Wish I can stay longer…
Also read: 8 Obscure Islands in Malaysia for an Exotic Beach Vacation
Getting there
It takes about 45 to 50 minutes of speedboat ride to reach this magnificent little paradise from Langkawi island. Boat rides from Langkawi cost around RM 100 (approx. SGD 39) per person per way, so if you're on a budget, keep an eye on AirAsia's cheap flights promotions to Langkawi to ease your pockets. Speedboats are met by long-tail wooden boats offering transfers to anywhere on Koh Lipe.
What I love about the island is the peaceful atmosphere as there are no cars on the island! I also love the pristine blue waters. Basically everything you might need is within walking distance (chalets, convenience storess, diving shops, cheap massage huts, restaurants, cafes and so on) so you don't have to spend on transport like cabs or tuk-tuks.
Also read: To Tuktuk, Taxi, BTS or Bus When Getting Around Bangkok?

There are 4 major beaches here:
Pattaya Beach – the most popular beach with easy access to everything you may need, and where I stayed
Sunrise Beach – east of the island, near the Chao Ley village
Karma Beach – north of the island facing the Adang/Lipe channel
Sunset Beach – as the name suggests, on the west side facing sunset
Also read: Merlin Beach – Phuket's Hidden Beach Paradise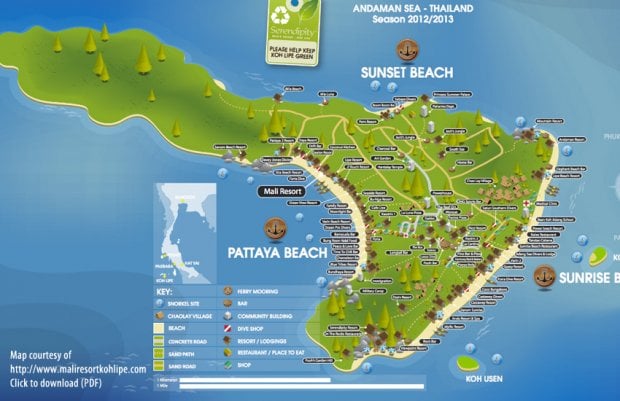 The best map of Koh Lipe I have found so far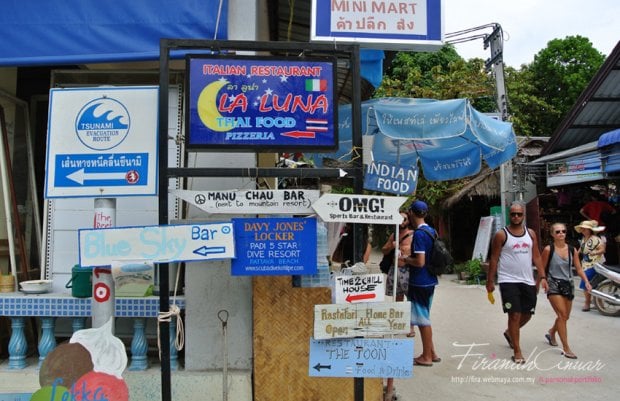 Walking Street Lipe – it is what the name says it is. Walking Street is about five to 10 minutes walk if you're staying at Pattaya Beach and it stretches to Sunrise Beach. You will find restaurants, quaint and cosy cafes with books and wifi, massage huts and even an Italian ice cream shop here.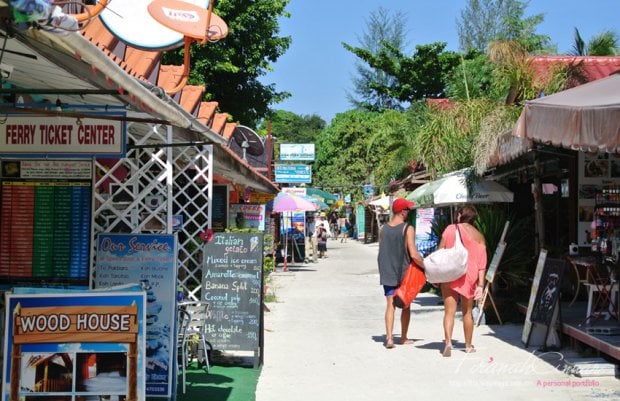 For Muslims, there are also a few halal Thai restaurants here so finding food is not an issue. They're delicious and cheap!
Also read: 5 Must-Try Food Places in Bangkok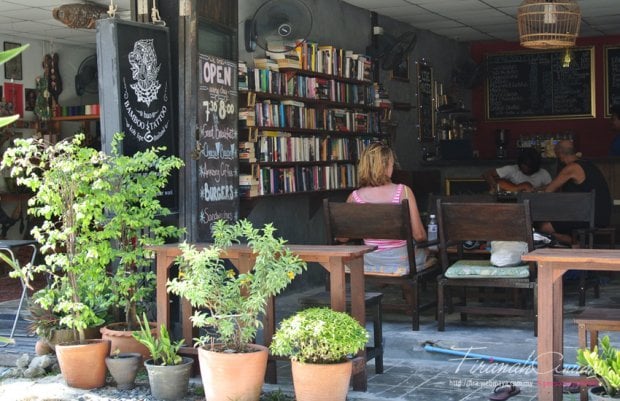 One of the many little cafes on Walking Street. Perfect place to chill after burning in the hot sun.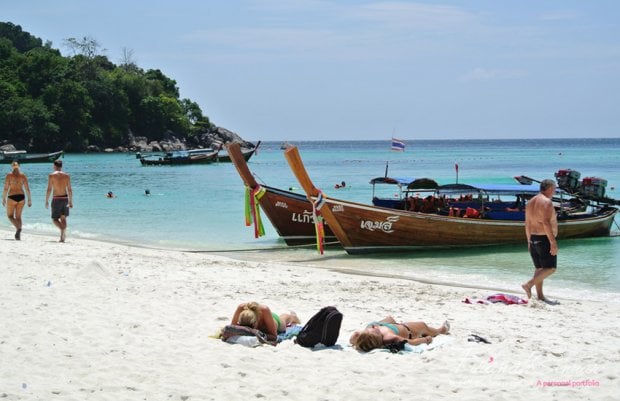 Burn baby burn!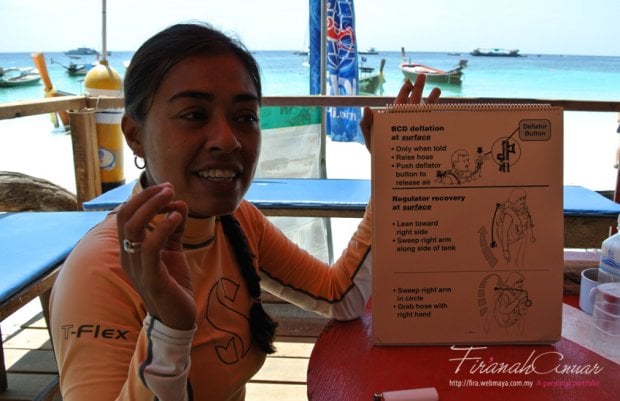 Oh did I mention that taking a PADI course or simply diving for leisure here is cheaper than in Malaysia? Well yes it is! There are a few professional diving shops at Lipe which are mostly operated by foreigners. I 'tried' to conquer my fear of putting my head underwater by taking up a fun diving course with the lovely instructor pictured above, but I lasted only 20 minutes before I freaked out. New-found respect to all divers out there! It's not easy for sure. Better luck next time.
Also read: How Scuba Diving Completes A Traveller
Where to stay
The best place to stay in Lipe, if you value accessibility, is Pattaya Beach. However, if you want somewhere more private (and if you really don't mind walking), Sunrise and Sunset beach are good choices too.
Also read: Thailand Fast Facts – Where To Go and Handy Travel Information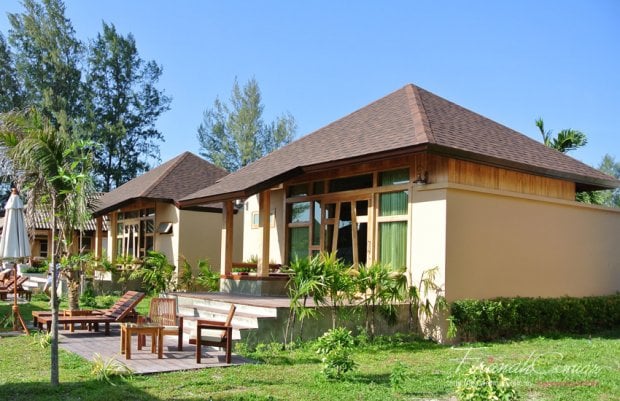 This is where I stayed for my relax-chill-no-frill-holiday: Bundhaya Resort. They have similar villas directly on the beach but they are a bit more expensive when compared to this one. Thai food at the restaurant was great, but breakfast was just so-so. Not a budget place to stay but you may get good rates if you visit during the low season and book early.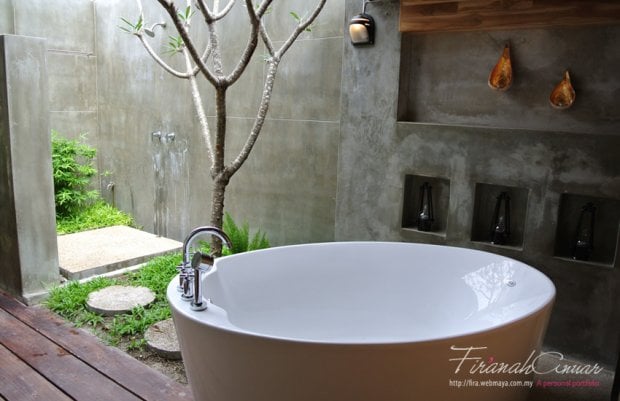 What else do you need really? Outdoor shower and bath tub with candles on the side ready to be lit up. Nuff said.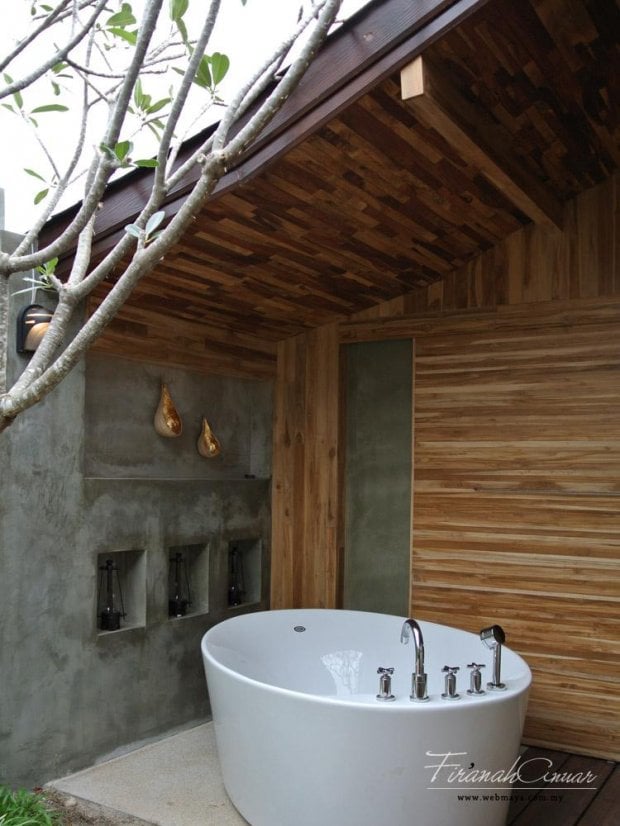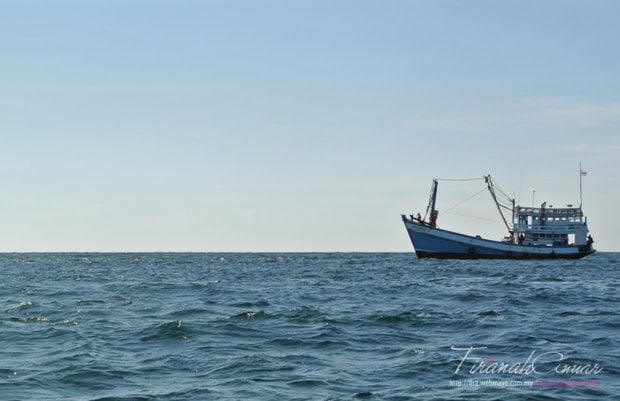 Will I come back to Lipe again? Definitely.
Contributed by WebMaya.