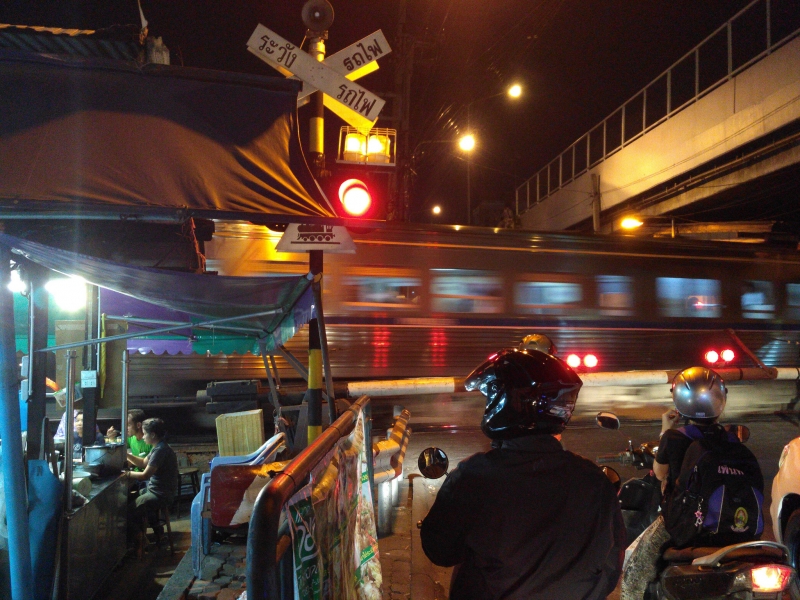 With a myriad of attractions, activities, cuisines, and entertainment to offer, Southeast Asia is a popular region for all types of travellers. Local environments can vary greatly as well, and these would be something that travellers need to be aware of. Too often, I've heard of travellers involved in mishaps that could be preventable if they had taken a step back and assess the risks beforehand. Keep these in mind if you do not wish to end up in a hospital due to sickness and injury!
1. Watch the weather
Most of us would associate Southeast Asia with a tropical climate and warm weather all year round. However, that isn't true all the time. Some places within Southeast Asia do have colder temperatures during winter, especially in the northern areas and in the mountains. Even Bangkok as a bustling city had experienced cold spells in the last few years, in which many tourists and locals were unprepared for the unexpected dip in temperature. Be sure to check the weather forecast and pack accordingly. You wouldn't want to fall sick just because you assume the weather won't be cold!
2. Watch what you eat
You may be tempted to try street food found at every corner. After all, what's Southeast Asia without its authentic street food culture? They can be really affordable as well! Most stalls along established street markets shouldn't give you any issue. However, some have rather dodgy hygiene standard that you'd rather not think of. Cutleries may merely be soaked together in water and reused again soon, so you could be sharing saliva with many others before you!
If you feel uncomfortable with the way the food is prepared, don't buy it, Simple as that. It can really spoil your holiday if you have to visit the toilet frequently and deal with food poisoning.
3. Watch what you drink
It's basically the same as above if you're talking about those found along street markets. At nightclubs, however, it's another ball game. With alcoholic drinks that are rather cheap and accessible, it can be really tempting to drink and party the night out especially in a group. It can be really easy to succumb to peer pressure and down as much alcohol as possible just for the sake of fun. In some establishments, illicit drugs can even be requested and mixed with the drinks themselves!
You know your limits the best. Know what you're getting into and don't be afraid to say no. After all, you wouldn't want to end up sick or injured without even knowing what stupid things you could have done the night before.
4. Watch where you walk. OPEN your eyes and make yourself visible
The roads and pavement will be different from what you're used to back home. Potholes, uneven steps, uncovered drains, open manholes… these hazards are there to catch unsuspecting pedestrians off guard. Keep your eyes on your path if you don't wish to fall into, say, stinky drains that double up as sewers especially in places with poor sanitation.
Road traffic can be especially crazy in major cities where motorists seem to have disregard towards anything that's smaller than their vehicles in their path. It can be really overwhelming especially for first-time travellers. Motorists don't necessarily heed traffic signals and it can be a menace to your safety. Be extra vigilant to road situations. Should you need to cross the road, monkey-see-monkey-do is the rule of thumb; shadow and tag along with other pedestrians crossing the road when you feel safe to do so.
Make sure you keep yourself visible at all times and avoid being at the blindspots of bigger vehicles. Streets can be barely lit at night, so wear bright coloured clothing or turn on your flashlights to establish your presence to motorists.
5. Think twice before hitting the road by yourself
From one-day bicycle tours to cross country motorbike trips that span weeks and even months, road trips could be the highlights of your Southeast Asian adventure. However, before you embark on one, be sure that you're confident with your cycling, motorbiking or driving skills. Even so, you'll need to get used to the different road and traffic conditions that could be easily overwhelming.
I've always heard of adventurous folks hitting the roads on motorbikes without a licence in Southeast Asia. Tempting it might be, I'd still rather stay on the safe side and rely on others to bring myself from place to place. Having no licence would mean being unfamiliar with operating the vehicle itself, and I surely wouldn't wish to get involved in an accident due to not having that skill.
If you have doubts about your capability to bike or drive in such unfamiliar environment, then don't do it; hire a good driver to bring you around as he will be most familiar with local roads. Your safety would be in better hands.
6. Identify risks and take precautions during outdoor activities
Diving, cliff jumping, hiking, rock climbing, waterfalls… you name it. With lots of areas of outstanding natural beauty spread throughout the whole region, there's abundance of outdoor activities for adventure junkies. Thrill-seeking it might be, safety should always come first. Research about the places and if possible, do a recce to locate danger zones and avoid them. Be appropriately attired with proper footwear if you're going for a hike or climb. Be sure to read safety notices before entering nature reserves, etc.
Depending on the activities, there can be different kinds of safety precautions. Most importantly, they need to be observed! As much as possible, refrain from engaging in such activities all by yourself; it's always better to have someone looking out for you so that he or she could render help and call for assistance in case any mishap happens.
Be responsible and take care of yourself!
Travel comes with responsibility. At the very least, keep yourself out of harm's way by exercising precautions as above. After all, prevention is better than cure. Getting sick and injured in an unfamiliar environment can be a daunting experience. It can be really depressing to see how poor and overcrowded the medical facilities can get, especially in a less developed region. In such desperate situation, you'd rather be home in comfort. So next time when you travel, do yourself a small favour – take care of yourself. Don't let your family and friends get worried sick about you!