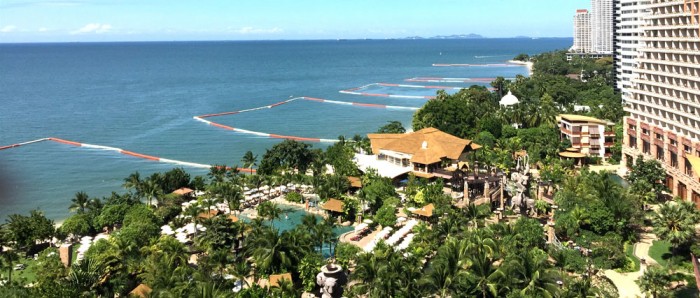 The seaside city of Pattaya in Thailand may be best known for its vibrant nightlife but it actually offers a lot of other activities especially suited for families and kids. Not convinced? Here's a quick list of top attractions you can visit in the city, with or without the little ones!
Also read: 7 Important Things Kids Learn When They Travel
1. Cartoon Network Amazone Waterpark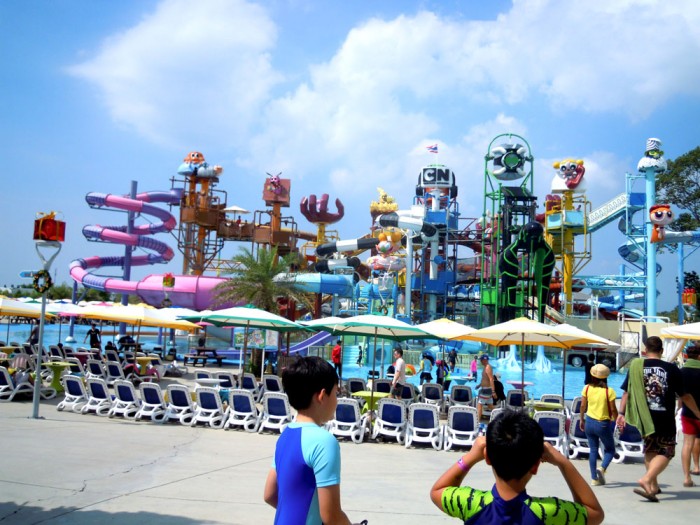 The world's first ever Cartoon Network-themed waterpark is a paradise for families travelling in Pattaya. Opened in 2014, it features six different zones which include the Omniverse Zone, Adventure Zone, Cartoonival, Mega Wave, Riptide Rapids and Surf Arena. Aside from its 18 different slides, kids and adults can also enjoy the live shows where they can meet and greet with their favourite Cartoon Network characters. It's sure to be a day of fun for the whole family!
Address: 888 Moo 8, Na Jomtien, Sattahip, Chon Buri
Operating Hours: Daily, 10am to 7pm
Admission: Thais – THB1,290 for adults; THB990 for children (3-12) and seniors / Foreigners – THB1,590 for adults; THB1,290 for children (3-12) and seniors / Free for children under 3 years
Also read: 6 Must-Visit Theme and Water Parks Near Bangkok
2. Ripley's Believe It or Not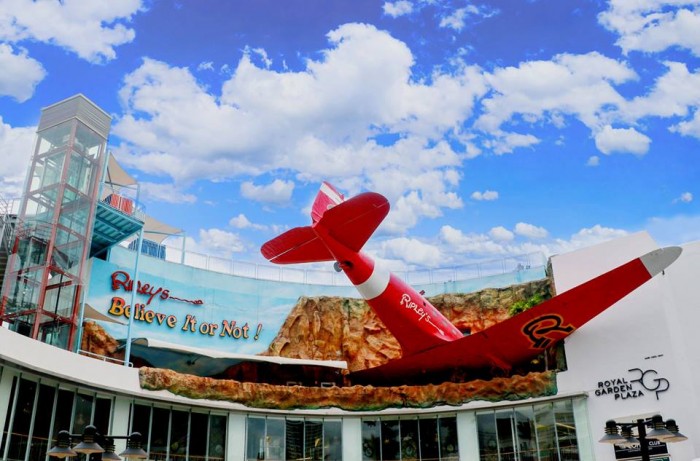 Image credit: Ripley's Believe It or Not! Pattaya
Originally from the US, this world-famous museum was founded by Robert Ripley and houses different weird, unique, exotic and mystical artefacts obtained from all over the world. This museum features 10 different galleries with more than 350 real exhibits from torture devices to a Titanic made from matchsticks!
Address: C20-21 Royal Garden Plaza, Pattaya, Bang Lamung District, Chon Buri
Operating Hours: Daily, 11am to 11pm
Admission: THB480 for adults; THB380 for children
3. Pattaya Sheep Farm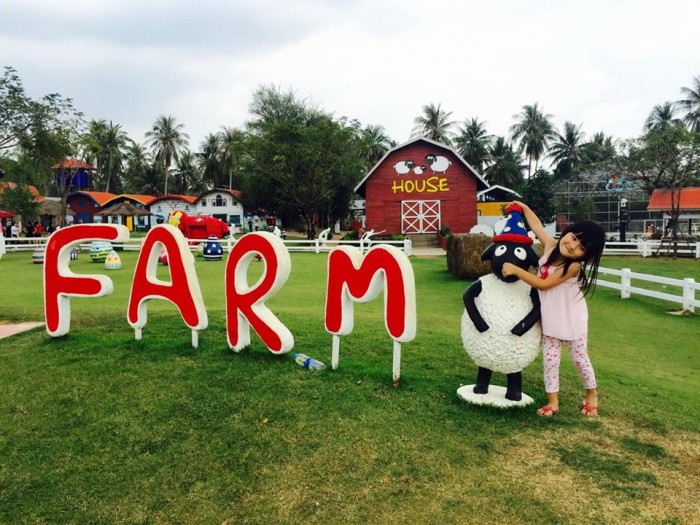 Image credit: Pattaya Sheep Farm
If you are a fan of animals, a visit to the Pattaya Sheep Farm is a must-add in your itinerary. This attraction is basically a petting zoo, feature park and playground all rolled into one. Here, you can check out both ornamental and real-life sheep as well as take pictures and feed the latter. Aside from sheep, other animals can also be found in the farm including deers, buffalos, mini pigs, horses, donkeys, turkeys, ducks and many more.
Address: Nong Pla Lai, Pattaya, Amphoe Bang Lamung, Chang Wat Chon Buri
Operating Hours: Daily, 9am to 7pm
Admission: THB50; Free for children under 110 cm
4. Nong Nooch Botanical Garden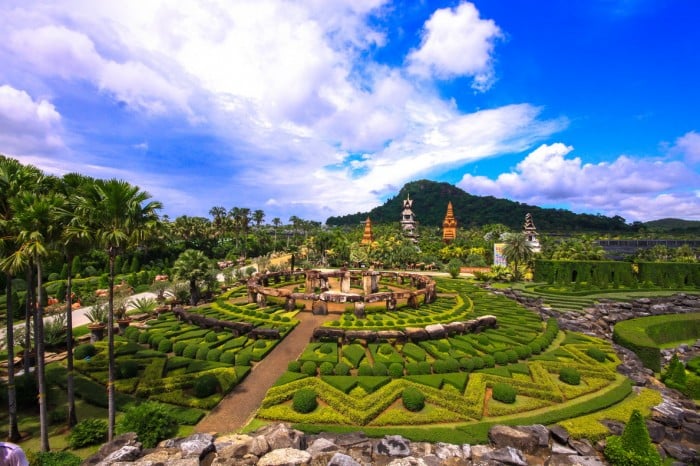 Image credit: Nong Nooch Pattaya Garden
Another top family attraction to visit in Pattaya is this massive garden, which covers almost 600 acres of land. You might want to give the entire family a couple of hours to take everything in. The garden does not only feature plants but also animals and shows. Its highlight is a Thai cultural show and an elephant show at the end. You can even get the chance to ride on an elephant and feed the animals for a nominal fee!
Address: 34/1 Moo 7 Najomtien District, Sattahip
Operating Hours: Daily, 8am to 6pm
Admission: THB400, includes admission to cultural performances and elephant show
Also read: 8 Struggles Parents Have to Deal With When Travelling With Children
5. Mini Siam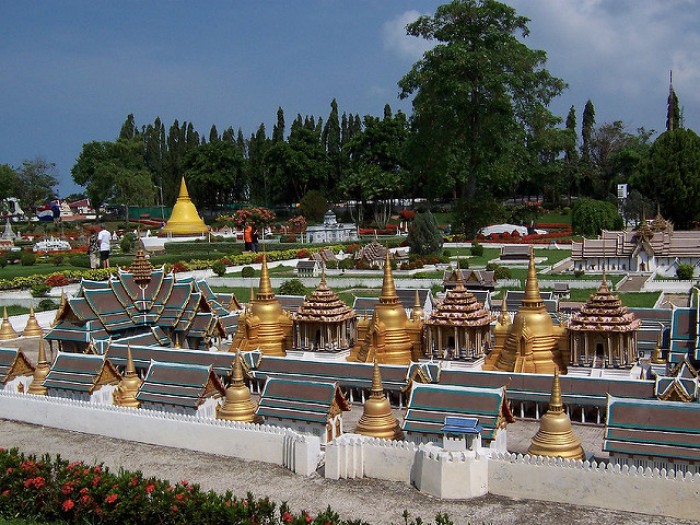 Image credit: lucianf
History and culture is probably best learnt by seeing and experience things first hand. If you want to learn more about Thailand (formerly Siam) but do not have the time to explore the entire country, you can just head to Mini Siam. This attraction is home to numerous mini replicas of important structures in the country including the Victory Monument and many more.
Address: 387 Moo 6, Sukhumvit Road, Pattaya City Naklua, Bang Lamung, Chon Buri
Operating Hours: Daily, 7am to 10pm
Admission: Thais – THB100 for adults; THB50 for children / Foreigners – THB250 for adults; THB120 for children
6. Sanctuary of Truth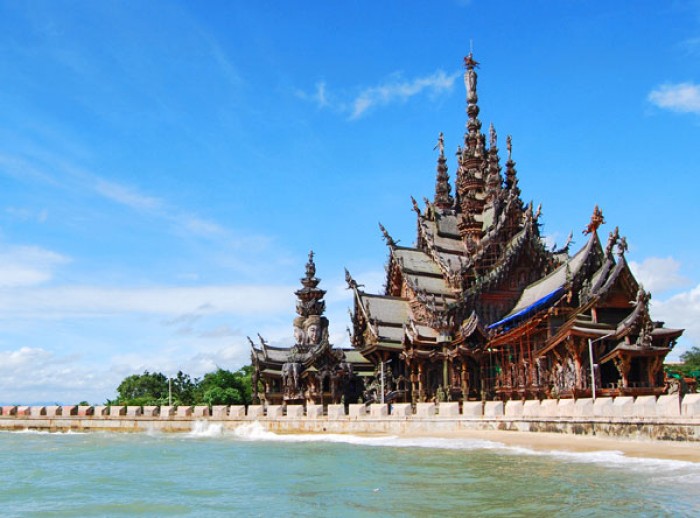 Image credit: The Sanctuary of Truth
Temples are probably not on the top of the list for kids to visit but everyone will definitely be in awe when visiting this all-wood structure. It stands at 105 metres high and is filled with all sorts of sculptures inspired by the Buddhist and Hindu religions.
Address: 206/2 M., Soi Na Klua 5, Pattaya, Bang Lamung District, Chon Buri
Operating Hours: Daily, 8am to 5pm
Admission: THB500 for adults; THB250for children
7. Pattaya Floating Market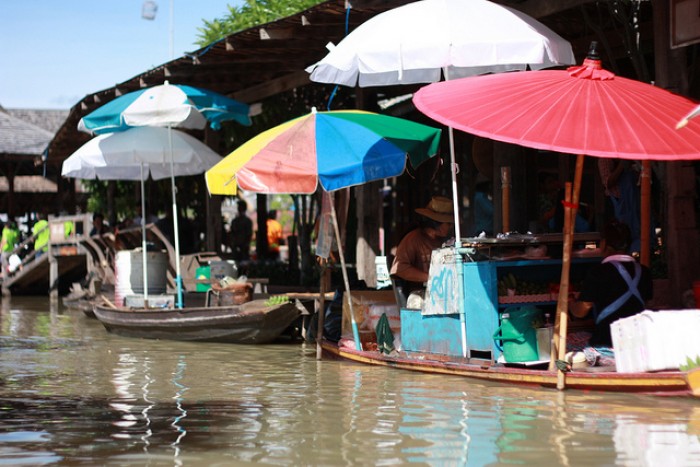 Image credit: Leo Fung
This market differs from other markets in that it is also a place to enjoy an educational tour. The place is divided into four different regions with buildings designed similarly for each region. Not only is it a place for shopping with your kids on a boat, you can also try out many local Thai cuisines, go sightseeing or even watch the cultural shows in the afternoon.
Address: 451/304 Moo 12, Sukhumvi Road, Pattaya Nongprue, Bang Lamung
Operating Hours: Daily, 9am to 8pm
Admission: Free
8. Wat Phra Yai
Image credit: Maksim Sundukov
Another temple you should consider visiting with the family is the Wat Phra Khao Yai. This was constructed in 1977 and features an 18-metre golden Buddha statue of Phra Buddha Sukhothai Walai Chonlathan in the Subduing Mara gesture. This and the seven other Buddha images scattered around the park will help introduce the religion to everyone.
Address: Bo Put, Ko Samui District, Surat Thani
Operating Hours: Daily
Admission: Free; donations accepted
9. Thepprasit Night Market
This is basically a drier version of the floating market but this time it is held at night. Here you can buy different items such as clothes, bags, sneakers and even new and secondhand mobile phones and gadgets. Additionally, the night market is a great place to experience local Thai cuisine with different food styles of the four regions available in one place.
Address: Thep Prasit Road, Muang Pattaya, Amphoe Bang Lamung, Chang Wat Chon Buri
Operating Hours: Friday to Sunday, 5PM to 10PM
10. Central Festival Shopping Mall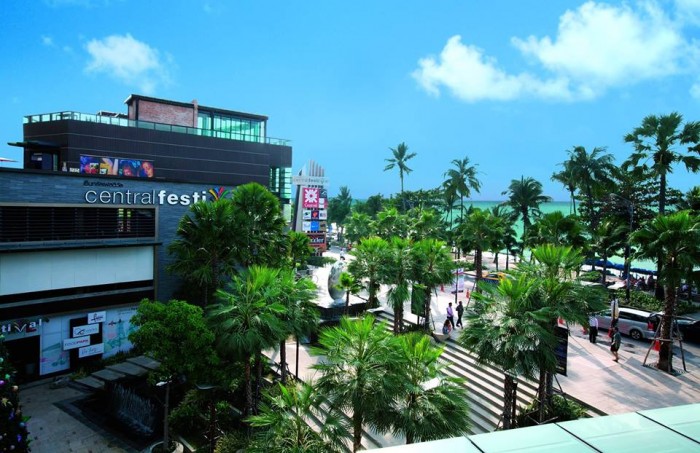 Image credit: CentralFestival Pattaya Beach
If your kids are not into outdoor markets then a visit to the largest and most complete lifestyle shopping centre is a must. Here, people flock to shop from the big brand names and taste a wide range of cuisines from all over the world. This ocean-facing mall also has a children's arcade and numerous entertainment options for everyone.
Address: Bo Put, Ko Samui District, Surat Thani
Operating Hours: Daily, 11am to 11pm
Also read: 10 Reasons Why Starting a Family Shouldn't Stop You from Travelling
So, what are you waiting for? Start planning on your Pattaya holiday and have fun bonding with the whole family!