Student exchange programmes allow you to combine international travel with your academic pursuits by spending any time from one semester to a year studying in another country. You may travel because you seek novel experiences and want to cross those must-see places off your bucket list. Studying abroad will give you a chance to travel to your dream holiday destination and much more. You get to live there and completely immerse yourself in a whole new culture, experience a different way of life, and maybe even master a foreign language.
Your student exchange experience is what you make of it. You could be chilling and partying in a foreign country. So why not? You'll come home with exciting stories of your life abroad to tell your friends.
Picking a destination for your study abroad holiday may be a difficult decision to make. So I'm going to help you with out a little. Here is the complete guide to the top study abroad destinations.
England – for the wanderlust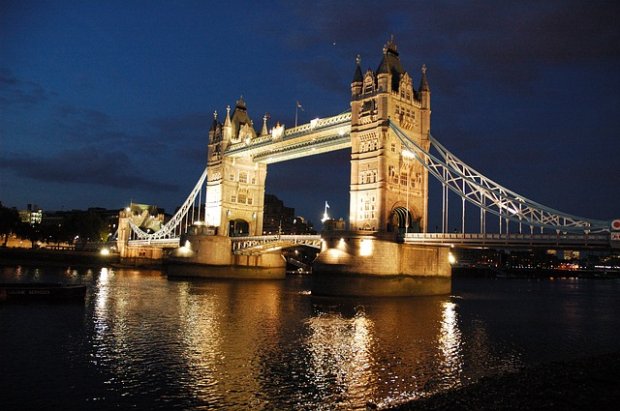 Image credits: Krzysiek
Planning to study abroad because you love to travel and experience new places? If you want to make the most of your study abroad experience, an exchange programme in England will also allow you to visit the rest of Europe.
You can spend the semester in London where the city is lively and, most importantly, well connected. There are multiple airports close by and budget carriers that will take you around Europe for cheap. Don't like to fly? Alternative modes of transport are just as attractive. High-speed trains will take you from London to Paris, to Amsterdam, Venice, Rome, Barcelona and more.
London itself is already a choice tourist destination with the Big Ben, London Bridge, and Buckingham Palace. The strategic location of London makes it easy for you to get around and visit all the sights Europe has to offer.
Where you can apply: Imperial College London, King's College London, University College London
France – for the indulgent
Image credits: la-fontaine
Spend your weekends in the countryside and enjoy scenic views while tasting the wine from the finest vineyards. Then visit Paris, the city of love. The best that life has to offer is right at your feet when you are in France.
Indulge in French food. You deserve it after all that studying. Artisan boulangeries and patisseries abound for you to binge on the best baguettes and pastries in the world. Go on, you deserve the most decadent macarons, profiteroles, and eclairs.
Immerse yourself in the language. There is no better place to acquaint yourself with the beautiful language. Don't hesitate to practice your French with the locals as you spend your afternoons exploring the cafes and markets there.
Where you can apply: Sciences Po, Ecole Centrale Paris, Universite Paris-Sorbonne
Spain – for the night owl
Image credits: DIOBRLN
Feeling bad about the mid-afternoon slumps and falling asleep in the middle of lectures? Feel right at home in Spain. The siesta, a long afternoon nap, is a distinctive feature of traditional Spanish life. Businesses and shops still close in the afternoon for people to take a nap before continuing with the rest of their day.
You will be amazed by the Spaniard's unusual biorhythms – lunch is at 3 pm or later and dinner is hardly ever earlier than 10 pm. This leaves you full of energy to dance the night away, or at least until three in the morning.
There is little wonder why it's never too late to party in Barcelona and Madrid. Spanish nightlife is usually an all-night affair. Ready to take on endless all-nighters attempting flamenco in dance clubs? Spain is right up your alley.
Where you can apply: Universidad Autonoma De Madrid
Australia – for the (temporary) beach bum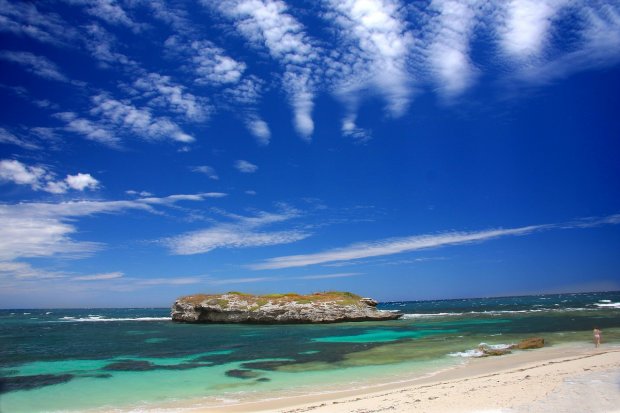 Image credits: Holgi
Love the sun, sand, and sea? Head on down under. Australia is a beautiful place to spend your time abroad. Cities like Melbourne and Sydney have plenty of sun and sand to offer. Bask in the sun's rays, smell the salty breeze, and feel the sand at your feet. Tempted already?
For those who always wanted to learn to surf like a pro, Australia's beaches have first-class waves suitable for all levels of skill. Ride the waves and be enchanted by their pristine coastal beaches. Experience life as a surfer in Australia and you will never look back.
Where you can apply: Australian National University, University of Melbourne, Monash University, University of Sydney
South Korea – for the K-fanatic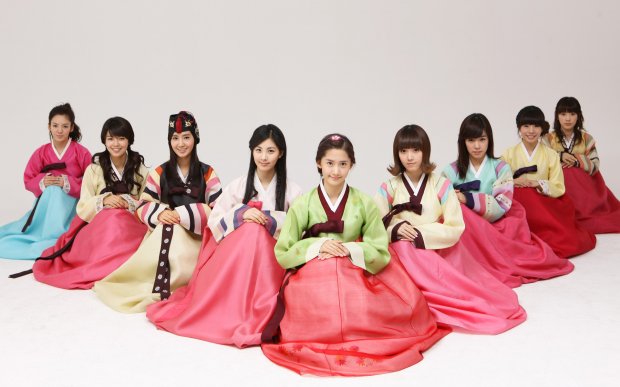 Image credits: Androidside
Don't like to surf? Then ride the Korean wave and head to Korea on your study abroad programme. You may even run into your favourite Korean celebs on your days out and about in Seoul.
For the shopaholics, you can literally shop till you drop in South Korea. Some of the shopping centres and outdoor markets stay open through the night. Don't forget to buy the makeup and other beauty products your favourite Korean idol uses. In a noraebang, the Korean version of karaoke, you can belt out your favourite Korean hits with your new Korean friends. Feeling hungry from all that shopping and singing? Why not have Korean fried chicken and beer à la Cheon Song Yi from My Love From Another Star? K-fanatics, there is no questioning where to go on your study abroad programme!
Where you can apply: Korea Advanced Institute of Science and Technology (KAIST), Seoul National University, Yonsei University
China – for the determined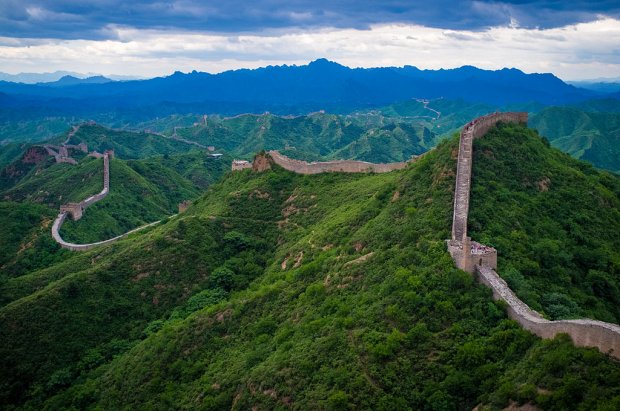 Image credits: Severin Stalder
Studying abroad on a mission? As the country with the world's largest population, you will meet the brightest in their field in China. The country has undergone rapid change in the last few decades and is fast becoming a major player in the world's economy. Make important connections and uncover extraordinary opportunities in China during your time abroad – it could change your life.
On your weekends, challenge yourself to scale The Great Wall. See for yourself the famous Forbidden City, Terracotta Army, and Tiananmen Square. In the classroom, take your Mandarin to the next level but also learn about China's long history and ancient civilisations. Be in awe of their profound culture and Confucian teachings.
Where you can apply: Peking University, Tsinghua University, Fudan University, Shanghai Jiaotong University
Japan – for the culture buff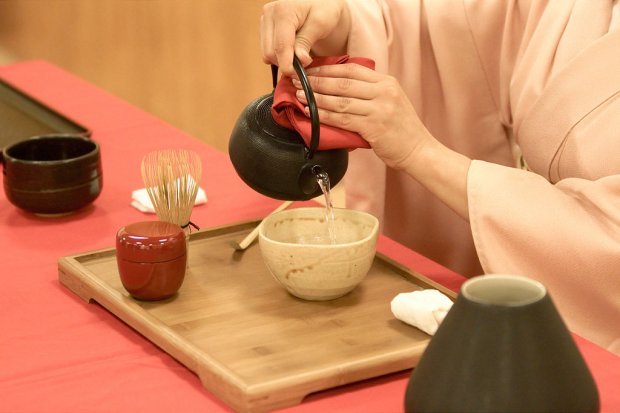 Image credits: Jean-Frederic
Tradition meets modern lifestyle in Japan. In this country that is both ancient and ultra modern, you will find bullet trains, neon-lit cities, and the most cutting edge electronics juxtaposed against a strong sense of traditionalism.
Participate in the Japanese tea ceremony and learn about Amakuni, the legendary swordsmith and father of the samurai sword. Sumo is imbued with Japan's history and traditions as its oldest professional sport. Do not miss the chance to visit a sumo stable and attend the sumo wrestling tournaments. Itching for some action? Pick up Kendo, the modern Japanese martial art, which descended from kenjutsu (swordsmanship).  You can immerse yourself in traditional culture while enjoying the modern day comforts of a first-world country, complete with robot toilets!
Where you can apply: Keio University, The University of Tokyo, Waseda University
Figured out where to go already? Check with your university for available student exchange programmes and make your plans now. It's a big world out there with much to see so let's do this while we're #youngwildandfree.