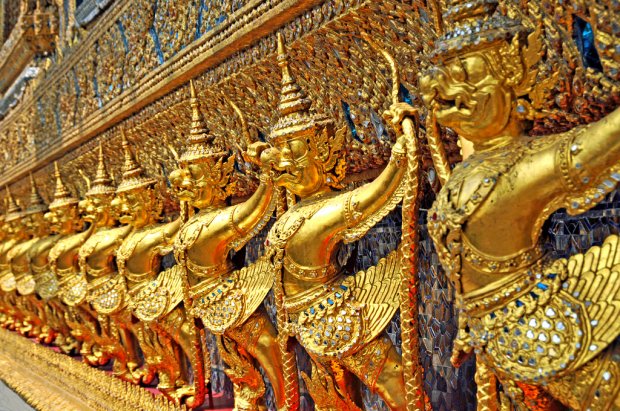 Image credits: http://bit.ly/YsUg5j
Thailand is known for its cheerful, happy people and ever-comforting Thai smile. A hospitable community, the people inhabiting Thailand today are made up of a rich ethnic diversity including the Thai, Mon, Khmer, Laotian, Chinese, Malay, Persian and Indian. Although predominantly Buddhist, individuals in Thailand also practise Hinduism, Islam and Christianity.
Bangkok, the capital city of Thailand, is a prospering and vibrant place with many physical landmarks. Some of these include the Bangkok National Museum, which highlights and showcases the wonders of Thailand's history, culture, artworks and the famous Wat Buddhaisawan; the Grand Palace and the Holy of Holies which allow visitors to take a peak into the lives of the Royalty from the 18th Century onwards, and to see the incredible Jade Buddha.
Geography

Image credits: Tourism Authority of Thailand
Thailand is located strategically at the heart of Southeast Asia, making it the gateway to Indochina, Myanmar and Southern China. It lies almost equidistant between India and China and shares borders with Myanmar (North and West), Lao (North and Northeast), Cambodia (East), Gulf of Thailand (East) and Malaysia (South). Thailand spreads across four distinct landscapes; the high mountains and forests in the North, the vast rice fields of the Central Plains, the fertile farmland of the Northeast Plateau and the white sandy beaches of the Peninsula South. Thailand comprises of 76 provinces that are further divided into districts, sub-districts and villages. The capital of Thailand, Bangkok, is situated in the central region.
Food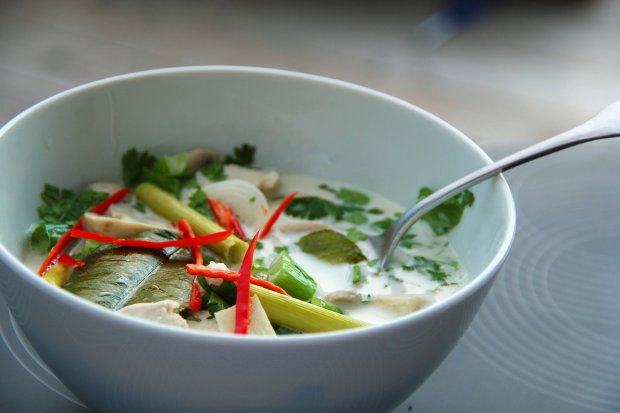 Image credits: http://bit.ly/YsV62f
One of the key reasons that get travellers addicted to Thailand is her food. Thai cuisine is famous for its skilful and meticulous mix of spices that bring out the most authentic flavours in their dishes. Thailand is famous for the conglomeration of salty, sweet, spicy, sour and bitter tastes in its food, hence allowing people to immerse themselves in the richness of the delicacies. Moreover, Thai food is cheap as its ingredients are mostly home-grown.
Also read: 15 Delicious Street Food in Bangkok
Additionally, Thailand is the place for durian lovers as it is the world's leading durian cultivator and exporter. Its high-quality durians never fail to attract fellow South-East Asians, particularly during the World Durian Festival held in its Garden Province, Chanthaburi in 2005.
Culture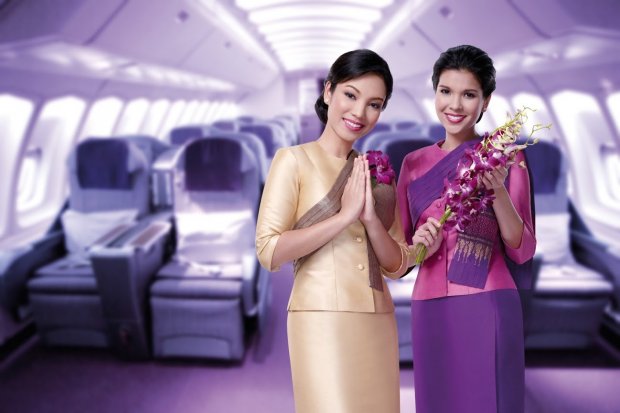 Image credits: Thai Airways
Thai culture is both exotic and intriguing. Greetings are exchanged in the form of a wai, with both hands clasped accompanied with a gentle bow. Thai customs are traditionally Asian and conservative, and they also tend to be peace-loving. One of the most notable social norms is the concept of sanuk, the notion that living life should be as enjoyable as possible. Travellers can expect to feel comfortable in Thailand given their non-confrontational nature in everyday activities.
Climate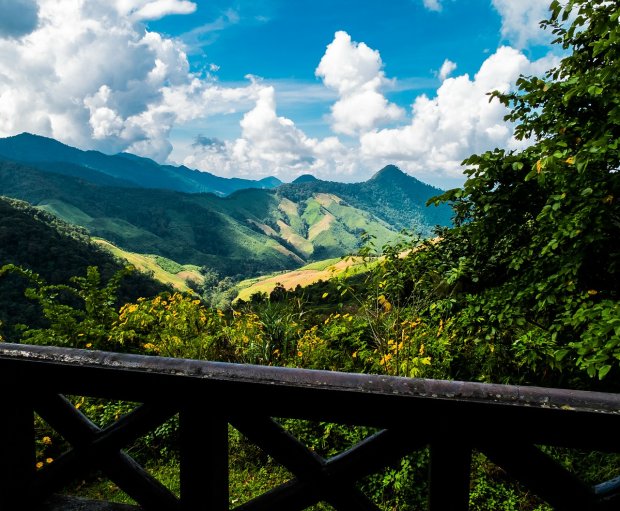 Image credits: http://bit.ly/1rRjymk
The majority of Thailand is tropical and humid. Southern Thailand typically experiences more rainfall compared to Northern Thailand. As Thailand falls under the monsoon region, travellers should take note of the monsoon seasons should they not want their holiday spirits dampened by the monsoon rain.
Northern Thailand
November to May:Dry weather though weather from November to February are cooler due to the cool breeze of northeast monsoon. From March to May, high temperatures are to be expected.
May to November: Wet weather, with heavy rainfall caused by southwest monsoon
Southern Thailand
More rainfall than North
West Coast
Heavy storms from April to October due to southwest monsoon.
East Coast
Most rainfall during September to December.
Popular destinations in Thailand
Image credits: http://bit.ly/1mgnGsX
Other than Bangkok, Phuket and Krabi are also destinations that are popular among Southeast Asian travellers. More than just popular vacation destinations that offer breathtaking sights, Phuket and Krabi are also where visitors can get in touch with the sights and nature by engaging in a variety of outdoor activities including white water rafting, kayaking and safari visits.
Also read: Singapore to Krabi Travel Guide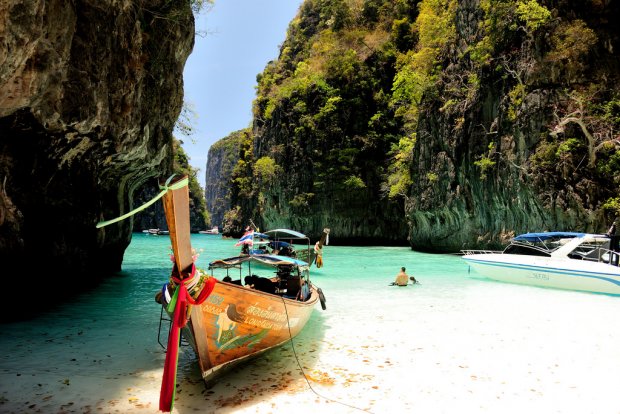 Phuket is also famous for its relaxing beach resorts, the most famous being the Amora Beach resort, situated near the Bang Tao Beach.
Also read: Phi Phi Island – Thailand's Very Own Shangri La
Essential Info
Language: Thai (Northern/ Southern Thai), Shan (in Burma). Minority languages including Lao and Yawi. English is widely understood, especially in Bangkok.
Currency: Baht (฿)
Electricity + pin-head: A, B, C, F / 220 V / 50Hz








Image credits: International Electrotechnical Commission
Area code: +66
Time Zone: (UTC+7)
Emergency numbers
Ambulance: 1554
Fire: 199
Police: 191
Tourist Police: 1155
Crime: 1195
Medical Emergency Call: 1669
Private Air Ambulance (Siam Air Care): 02 586 7654
National Disaster Warning Centre: 1860
Find tour packages and travel deals to Thailand!