If you have an affinity for scuba diving and exploring the deep ocean, you might want to check out Poland's newest pool. This pool, named Deepspot, is currently recorded as the world's deepest pool with a depth of 45.5 metres or 148 feet.  You can find this unique attraction in the Polish town of Mszczonów near Warsaw. With 8,000 cubic metres of water, Deepspot is meant to be a training site for divers of all levels. 
Also read: Here's Why Poland Deserves to Be Your Next Destination
What to expect from the world's deepest pool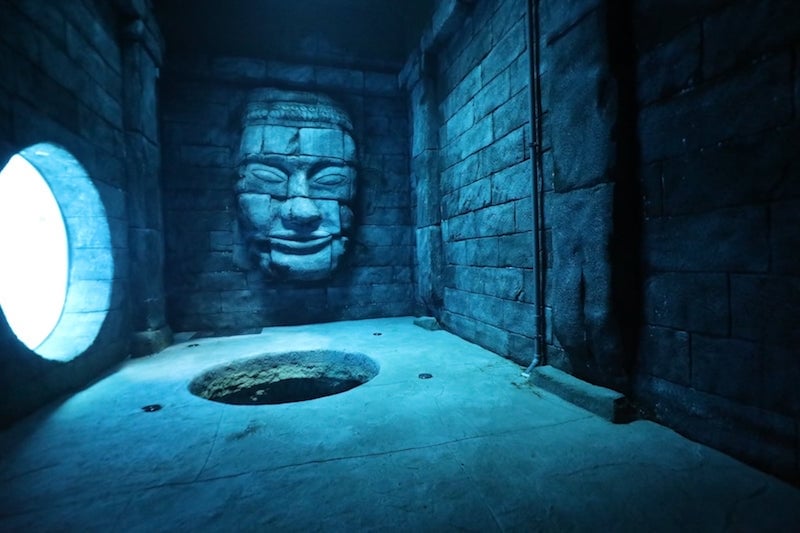 This isn't just a plain and boring diving pool. Swimming and diving students will be delighted to find how the pool is designed with a variety of depths, unique conditions, not to mention artificial caves, shipwrecks, and a replica of Mayan ruins!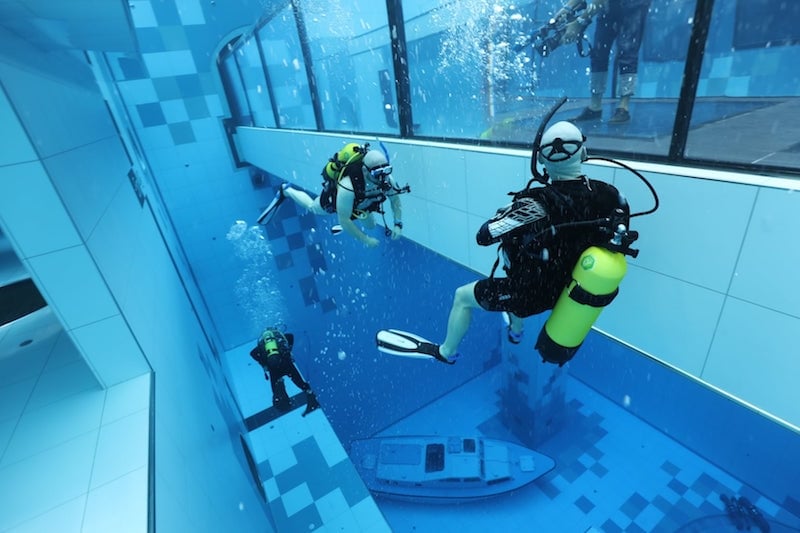 Suffice to say, Deepspot was created to feel like an actual diving spot in the ocean, but guests shouldn't expect real coral reefs, natural marine life, or any of the sort when diving in Deepspot. If anything, this diving attraction is a place of learning. In a launch interview, Polish diving instructor Przemyslaw Kacprzak, had this to say: "There are no magnificent fish or coral reefs here, so it is no substitute for the sea. But it is definitely a good place to learn and to train in order to dive safely in open water".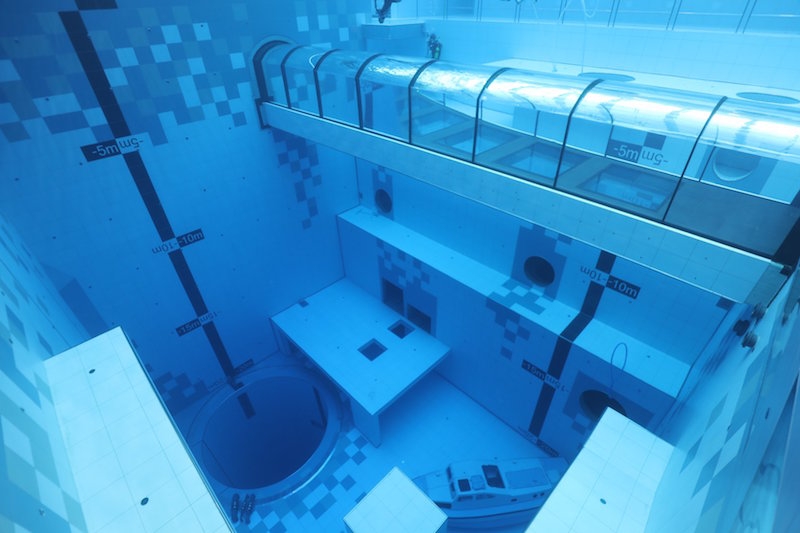 Future visitors who aren't interested in diving may still observe the underwater attractions of the world's deepest pool through the tunnel that was designed for spectators. In addition, there will be on-site hotel "rooms with a view", such as suites and conference rooms, starting from the pool's five-metre mark. These hotel rooms will be available on 14 December 2020. According to Deepspot's director, Michal Braszczynski, the world's deepest pool is also open to being a training centre for firefighters and armed forces. 
Also read: 10 Fun Facts You Probably Didn't Know About Poland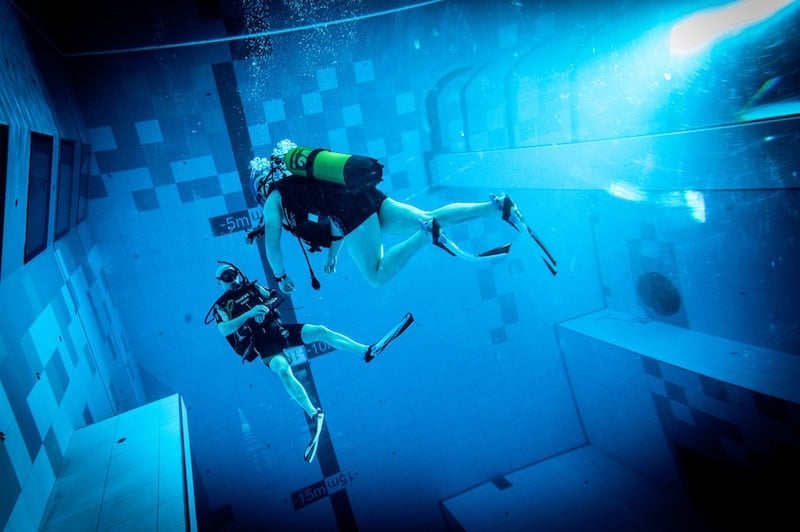 As interesting and record-breaking as Deepspot is now, it only holds a temporary place for being the deepest diving pool in the world. There is another up and coming diving pool in Colchester, England which will measure 50 metres deep once constructions are done. This pool, called Blue Abyss, was meant to open this year. But due to the pandemic, it will be launched sometime in late 2022 or early 2023. We'll keep you posted until then!
---
All images credited to Deepspot official Facebook Page.