SOUTH AMERICA. Isn't the sound of it just so wonderfully exotic? *dreamy-eyed*
The continent's so ginormous – we know, we know, where do you even start?! Here are 27 things in South America that you just have to see and do. Time to start checking things off that bucket list!
1. Hang Out With a Baby Crocodile in the Amazon Rainforest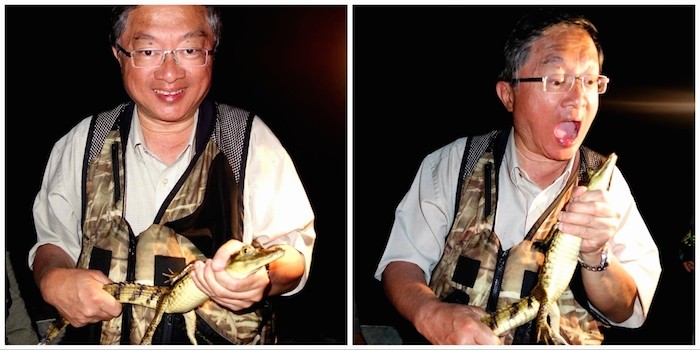 So every South American adventure begins with the King of the Jungle – the crocodile. Now it's the classic case of predator eat man… man eat predator. Take a once-in-a-lifetime photo with these baby crocs! Watch the waters as you do so though – you never know when the protective Mama will come running for its baby! Next up: photos with the piranhas?
2. Have a Beer While Cruising Down the Mighty Amazon River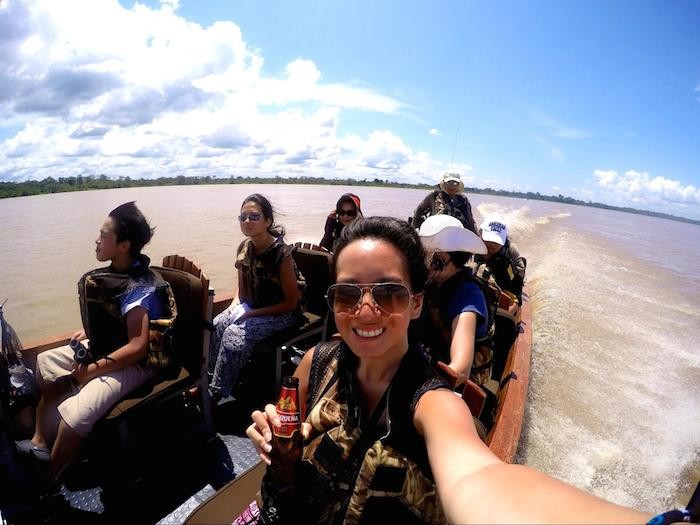 The Amazon River is the world's LARGEST river, and is widely known all around the world! There are so many things you can do here, from fishing for piranhas to wildlife spotting to trekking in the rainforest to simply having a beer while cruising down the giant tributaries. We heard the sunsets are amazing, and the scenery? Drop dead gorgeous. A popular place to visit the Amazon from would be to start from Iquitos in Peru.
3. Take a Swim in the Amazon River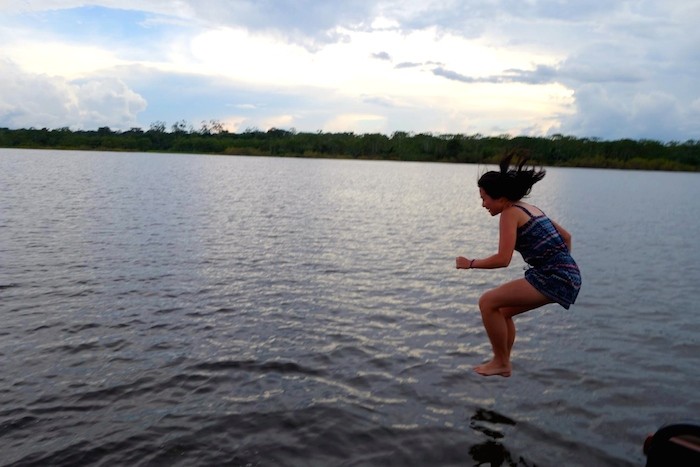 This might sound way out of this world, but yes, you can go swimming in the Amazon river! Don't just go jumping in any part of the river though; word of caution: there are piranhas in SOME parts of the river! However, there are parts that are piranha-free, so go ahead and knock yourself out! Trust us when we say it will be the swim of a lifetime.
4. Think Titanic at the Perito Moreno Glacier, Argentina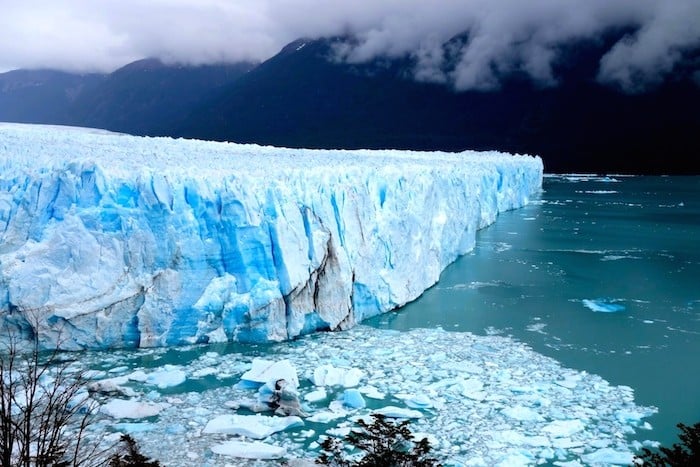 The Perito Moreno Glacier can be reached from El Calafate in Argentina, and is housed in the stunning Patagonian region. It is one of the three glaciers in the world that continue to grow, and just look at that colour! Parts of the ice are electric blue in colour, and make for amazing pictures so beautiful you won't even believe your eyes. Walk on boardwalks along the giant ice shelf, take a boat to get up and personal, or even join a guided tour to walk ON the glacier itself! If you happen to visit in summer, you might even be privileged enough to witness chunks of ice rupturing and falling into the sea.
5. Feel the Sass at the La Boca neighbourhood, Buenos Aires, Argentina
La Boca is a neighbourhood in Buenos Aires that is hip, savvy and the place where you can truly hang with the locals. The area is tastefully designed with lots of graffiti and cutting-edge murals, and is a heaven for all photographers and artsy individuals. Wander among the streets and take more pictures than your camera can handle; if you're lucky, you might even catch a spontaneous tango break-out along the open-air cafes!
6. Have a Sultry Tango Night in Argentina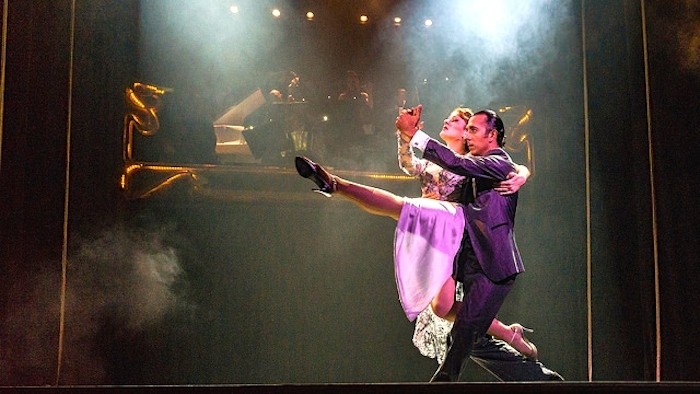 Image credit: Steven dosRemedios
Argentina is known all over the world for its magnificent tango dances, and rightly so! Watch the dancers glide sensually over the stage, complete with that sharp head-turning that is oh-so-mesmerising. No Argentinian experience is complete without the Tango; don't say we didn't warn you, but the tango vibe sure is infectious!
7. Have the Best Steak of Your Life in Argentina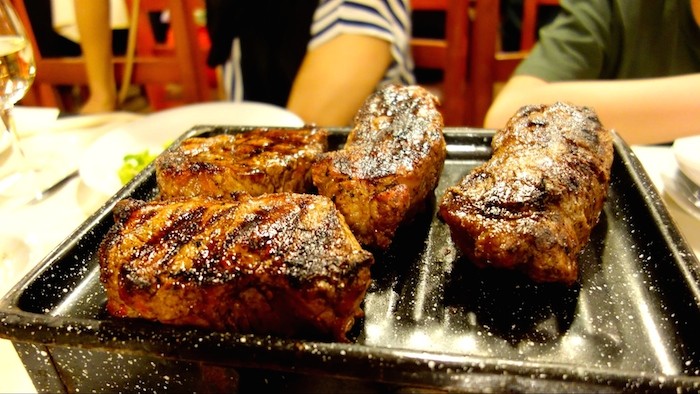 Okay we are just going to put it out there – Argentina. Has. The. Best. Steak. In. The. WORLD. This country is definitely every meat-lover's heaven, the steak here just tastes so, so, so, so good! Don't believe us? You just gotta try it for yourself.
8. Take a Boat Ride UNDER the Iguazu Falls, Brazil/Argentina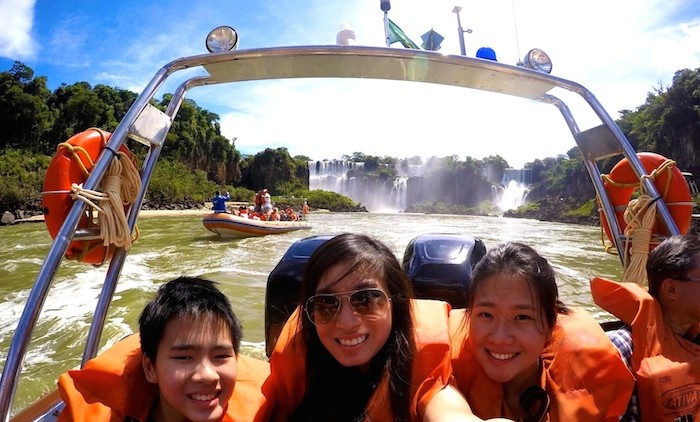 The Iguazu Falls are located on the border between Argentina and Brazil, and are made up of a jawdropping 275 – yes, 275 – falls! Why not go all the way, and go UNDER the waterfall itself in motor boats! There's nothing quite like having the force of an entire waterfall thundering down on your back, and the view is scenic to boot. Visit the Devil's Throat, a long chasm that is 82 metres high, 700 metres long, and 150 metres wide. View the falls from either country – both are equally as spectacular! Even if you choose to stay on the boardwalks instead of venturing out in the boats, do bring a poncho or an umbrella – take it from us, you're definitely going to get wet one way or the other!
Also read: 8 Adrenaline-Packed Adventures in South America
9. Take an Aerial Shot of the Iguazu Falls from High Above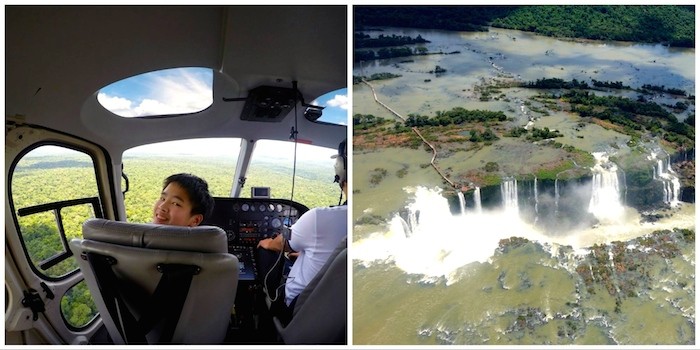 One of the best vantage points of the Iguazu Falls would be from up above; take a helicopter flight over the falls to capture a stunning aerial shot like no other. Literally fly between the two continents of Argentina and Brazil as you hover over the falls! Visit two countries within the span of 15 minutes – is there really anything more exciting?
10. Take a Selfie With Brazil's Christ the Redeemer Statue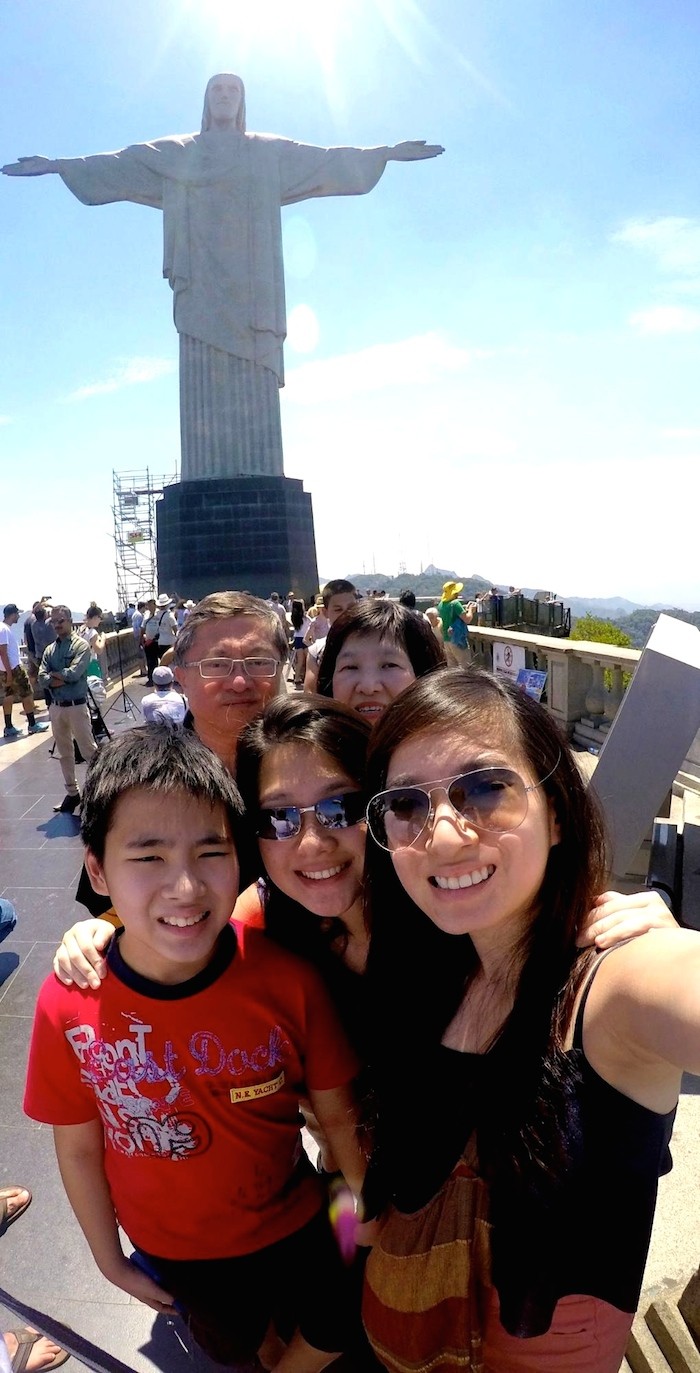 The Christ the Redeemer statue is the icon of Brazil. Gaze on it from afar, and even take a selfie with it! The statue is one of the 7 New Wonders of the World, and is magnificent from all angles. Combine your visit to the statue with a cable car up Sugar Loaf Mountain, and be rewarded with sweeping panoramic views of the sea.
11. Get Lost in the Maze of Brazil's Santa Marta Favela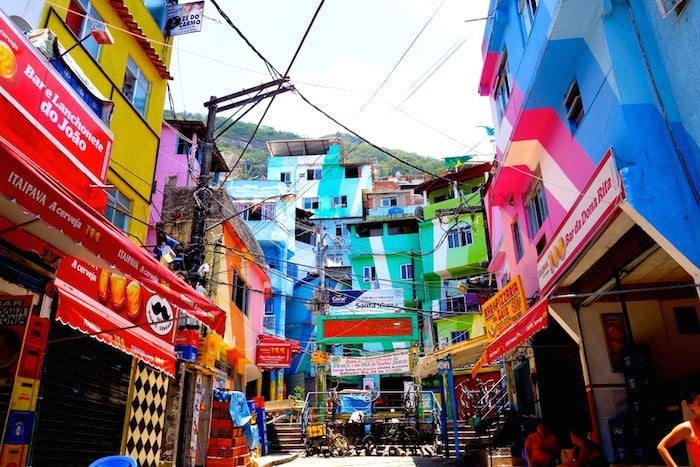 Brazil is famous for its favelas, and the Santa Marta favela in Rio de Janeiro is especially known for its maze of houses. The houses are aesthetically pleasing with a delightful pop of colour, and it's definitely worth spending an afternoon getting lost along the alleys. Fun fact: Michael Jackson shot his music video for his single "They Don't Care About Us" right here in the Santa Marta favela – just ask anyone around and they'll proudly tell you all about it! Our recommended route would be to take the funicular tram (yes, they even have a tram!) right to the very top, and slowly traipse down to the bottom.
12. Watch a Local Football Match at Copacabana Beach, Brazil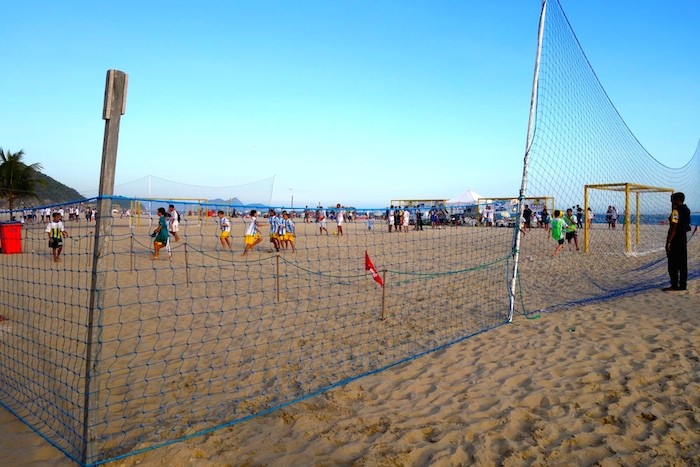 As you can tell from the recent FIFA World Cup tournaments, the Brazilians take their football seriously. Very seriously. One of the best things to do in Rio de Janeiro would be to hang out on Copacabana Beach and watch the locals battle it out on the court. And man, are they good!
13. Do Your Craziest Poses at the Salar de Uyuni Salt Flats, Bolivia
Image credit: Hong Taa Tan
Salar de Uyuni is the world's largest salt flat, and occupies an area of over 10, 000 square kilometres. It's the place where the Earth seems to meet the sky, and is any photographer's dream! Take thousands of beautiful shots – the area even transforms into a gigantic landscape mirror during rainy season – or go crazy with quirky fun perspective shots like the one above. Go wild with your imagination, have fun!
14. Marvel at the World's Highest Waterfall at Angel Falls, Venezuela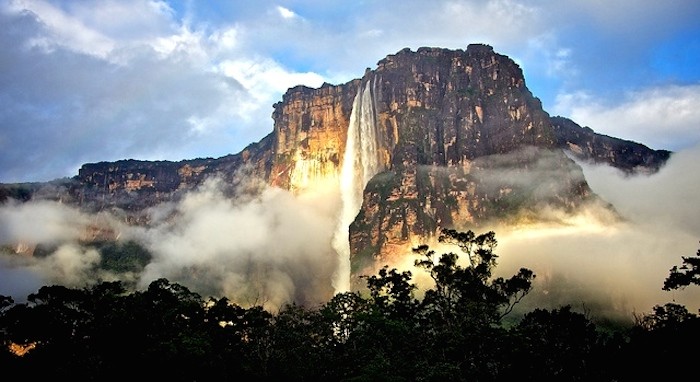 Image credit: ron brinkmann
So it seems like South America has the world's largest this or the world's highest that, and here to add to the list is Venezuela's Angel Falls – the world's highest uninterrupted waterfall! It stands at a height of 979 metres tall, and has a plunge of 807 metres. This site is perfect for those seeking adventure; besides going up to the waterfall itself, travellers can choose to take boat tours, hiking, swimming in lakes, or even base-jump off the edge of the waterfall.
15. Explore the Ruins of Machu Picchu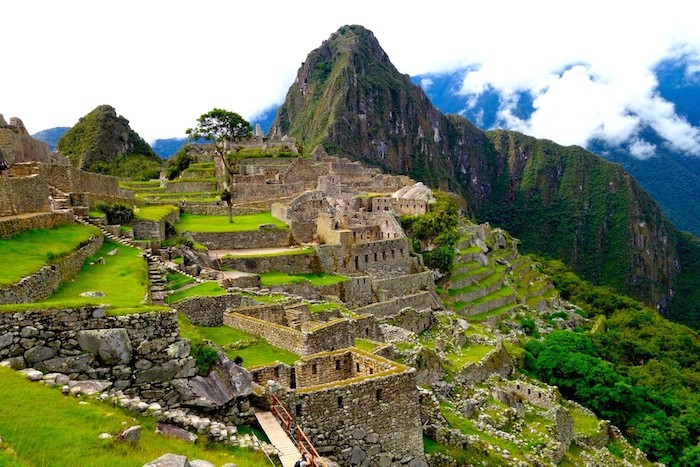 It's Machu Picchu. Enough said! How many times have we heard our friends wax lyrical about how the site looks like it came straight out of a fairytale? Well quit procrastinating, and go explore those ruins for yourself! You'll find that the place is every bit as magical as it sounds. Machu Picchu is best reached from the town of Aguas Calientes in Peru.
16. Go llamas at Machu Picchu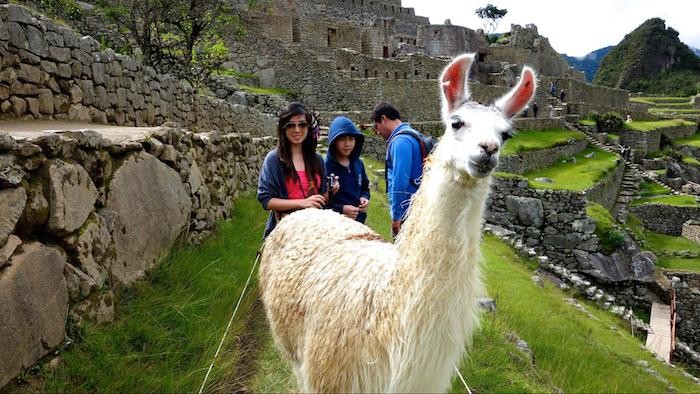 We're sure you've seen countless pictures of Machu Picchu everywhere on the Internet (re: point above), but has anyone told you about the real stars of the show – the LLAMAS?! Besides being unbearably cute, they freely roam around the entire premises of the ruins, and aren't afraid to cosy up to visitors! Plus point: these animals are from South America, so this is probably the only place where you can see them run free and in abundance. Feel free to take lots of pictures with and of them; these furry creatures are anything but shy, and will give you a real South American welcome!
17. Take the Perfect Selfie with the Llamas & Alpacas of Peru

Look at those llamas and alpacas, aren't they just SO UNBEARABLY CUTE?! There's a trick to taking the perfect selfie with these creatures, a special way to capture that blur "huh?" look of theirs! First things first, arm yourself with food. Yes, these animals are terribly superficial, and they aren't afraid to show it! Next, approach them slowly and spend some time just hanging by their side. Just like how we acclimatise ourselves to weather, the animals will take time to get used to your presence. And once they do, voila! They'll be happily chomping on the food in your hand in no time, setting the stage for a perfect selfie!
18. Dare to Hike the "Hike of Death" at Huayna Picchu, Peru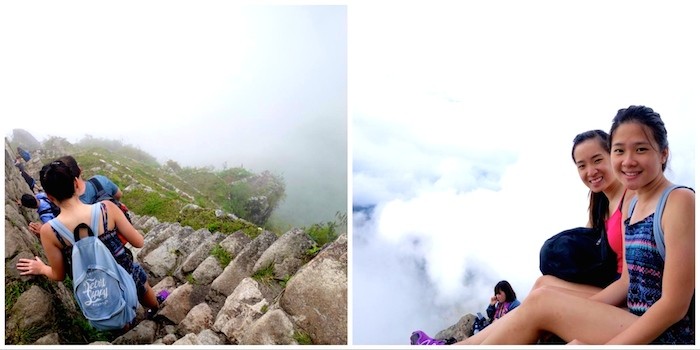 Huayna Picchu is Machu Picchu's less-known counterpart, and is widely known as the "hike of death". Why? It has a flight of "death stairs" that are mighty steep, with some parts even reaching an angle of 60 degrees! And there NO railings or barriers whatsoever, so tread carefully folks! Every step could very well be your last. Those with a fear of heights, I highly discourage you on taking on this climb! When – and if – you make it to the top, you'll be rewarded with a spectacular panorama of…. White. Have your head literally in the clouds! Only 400 visitors are allowed to climb Huayna Picchu daily, so if you wish to do so, remember to apply for a permit.
19. Check Out the Darling Town of Aguas Calientes, Peru
If you're planning on visiting Machu Picchu, chances are that you'll start from this town. Many stay a night or two here to make a day trip to the ruins, but it definitely deserves more than just a passing through – I mean, just look at that town! Isn't it picturesque beyond compare? The town is built into the hillside and has a sort of vintage feel to it, complete with a rushing river, rustic train tracks as well as breathtaking scenery all around. So our advice to you would be: Don't rush this gorgeous town and focus only on getting to Machu Picchu. There are plenty of things to do here, such as natural hot springs, massages, or even some hiking!
20. See a Real-Life Desert Oasis at Huacachina, Peru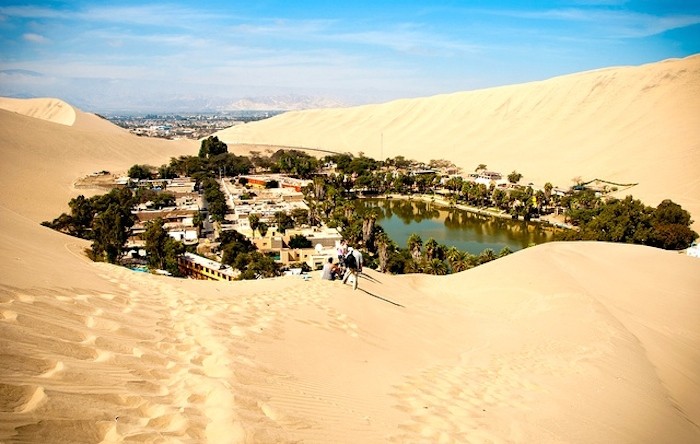 Image credit: Irina Callegher
Yes desert oases are real, and no, they aren't just a scene out of the movies! This particular one in Peru consists of an actual town (wow!) that is home to 96 residents, and is surrounded by towering sand dunes. What a way to live, huh! Visitors can partake in snowboarding or venture on a dune buggy escapade. It's hard to believe this place isn't a mirage, but no matter how hard we pinch ourselves, this place is stunningly real! Definitely one to check off the bucketlist.
21. Have a Guinea Pig – eep! – for Dinner in Peru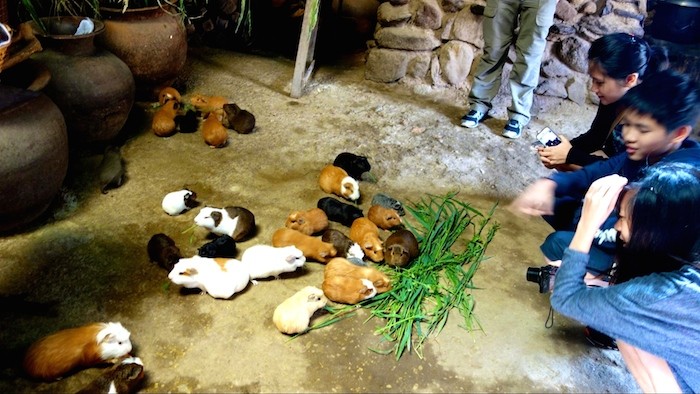 Warning: This is not for the faint of heart. Nor for those who are fans of cute cuddly furry things. Because here in Peru, their local delicacy is… Guinea Pig. They are cute, yes, adorable, yes, but they are also prized meals for birthday boys/girls, or as a special treat when there is company coming over. In the picture above, we might look as if we are marvelling at how cute those little creatures are, but in reality… we were trying to choose one to eat for dinner. Hands down, hardest decision ever! Especially with those cute round butts and sniffly noses. Morbid, we know, but in Peru, we do as the Peruvians do. And boy, did we eat like the Peruvians eat!
Also read: 6 South American Delicacies for the Daredevils
22. Take a Stroll in Towns As Gorgeous as This in Cusco, Peru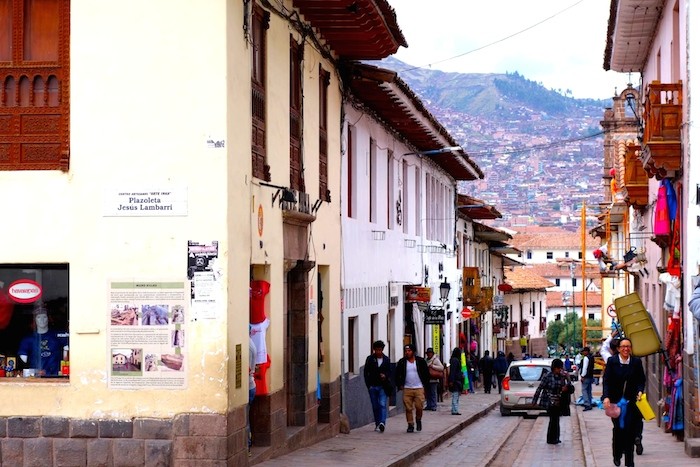 Because a regular walk down the street looks like THIS. Sure beats our local landscape anytime!
23. Make friends with the Locals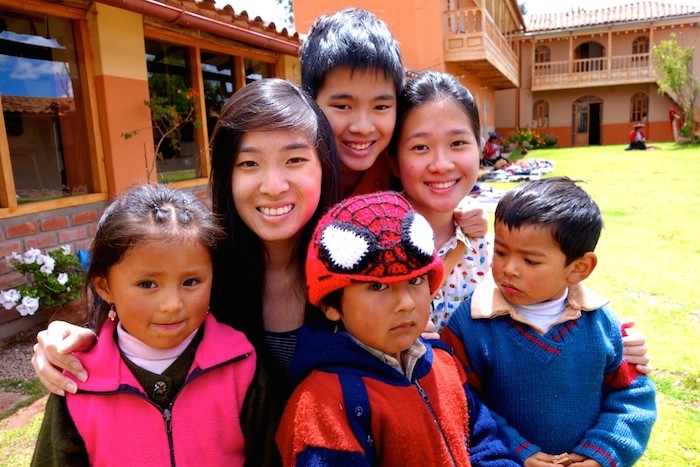 Sometimes, one of the best things about travelling would be mingling with the locals. Here at Sacred Valley in Peru, we had the privilege of making friends with some of the warmest and cutest kids on the planet. There's no better way to learn about a foreign country, or feel at home in a stranger's land, than with the help of some friendly locals! Take the first step to make conversation, and you'll be surprised – such encounters may just be the most memorable parts of your trip!
24. Swim with the Sea Lions at the Galapagos Islands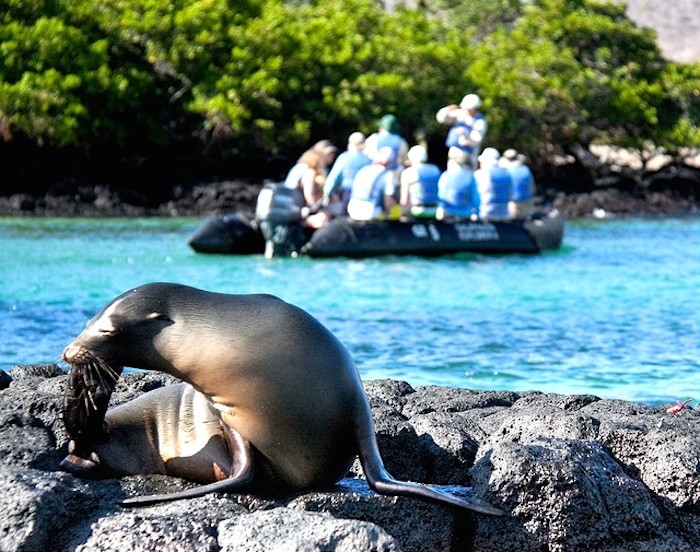 Image credit: Arnie Papp
The Galapagos Islands are a cluster of volcanic islands off Ecuador famous for its thriving wildlife. Think: hundreds of frolicking seals and iguanas the size of your entire leg basking in the sun. Feel like you're on a whole different planet as you explore this untouched region of the planet, where nature reigns supreme and us humans are just curious bystanders. Enjoy the startling yet magnificent showcase of biodiversity – walk beside huge turtles which are hundreds of years old, spot every species of bird imaginable, or even swim amongst the friendly sea lions.
25. Swing at the End of the World in Ecuador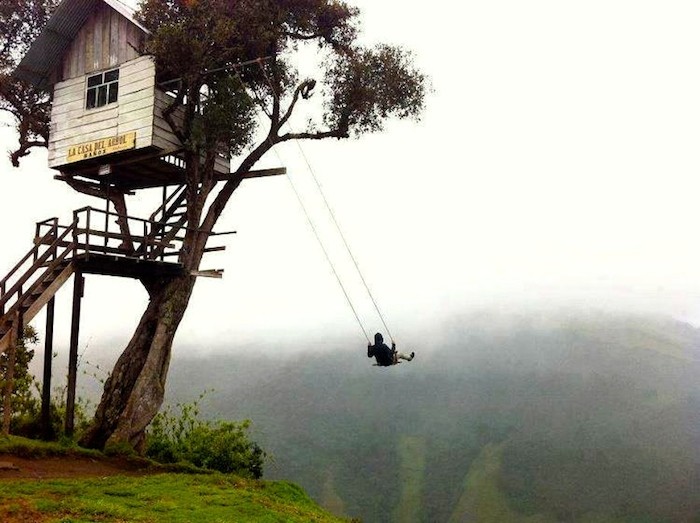 Image credit: Arteide Facebook
This is probably the only place in the world where you can swing a whopping 2, 600 metres above sea level. Normal playground swings? Meh, child's play! Word of caution: Falling off the swing might very well mean the end, so do grip those ropes pretty tight! But hey, for that swing of a lifetime? We say it's pretty worth it. It's the photo opportunity of a lifetime too!
26. Talk to the Hand in Atacama Desert, Chile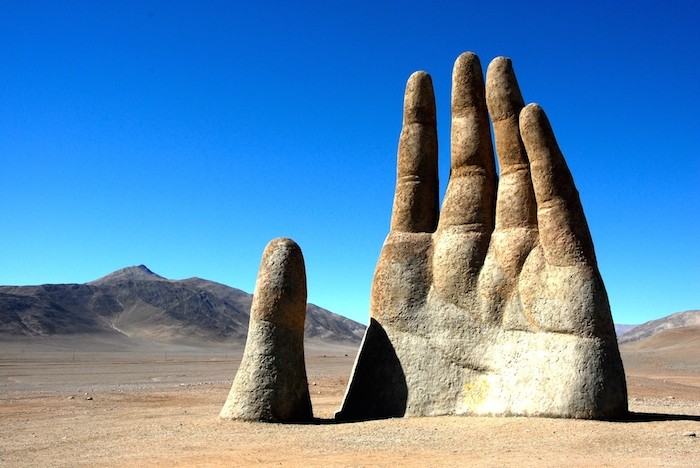 We've come across stranger things in deserts, but a 11-metre tall hand made out of sand? This one definitely takes the cake. We're not sure how this hand came about, but what we do know is that it sticks out like a sore thumb against the landscape of sand and dirt that goes on for miles and miles. Whatever it is, it definitely makes for a great photo backdrop – if you're willing to brave the driest place in the world!
27. Pose with the statues of Easter Island, Chile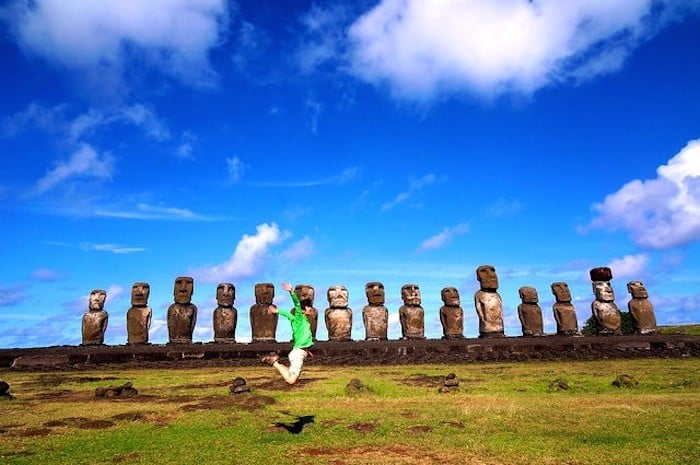 Image credit: Elsie Lin
The highlight of Chile's Easter Island would be the Moai statues, all perfectly arranged in a straight line! The best way to explore the island would be by bike; the island is pretty small and you can easily bike all around it within a day! If you're feeling adventurous, you can hike up some of the resident volcanoes, or even go exploring in the numerous caves. One fun thing to do would definitely be to get a special Easter Island stamp for your passport from the post office located in town.
Also read: Cheapest Way to Get from Asia to South America
This concludes the South America bucket list. If you haven't got round to visiting this utterly amazing continent, there's no better time to do so. Hasta la vista, baby!