It has been a long procrastination but here I am with my financial report for my 30-day semi-budget Europe Trip back in 2012.
I've divided my expenditure into 6 different categories as seen below.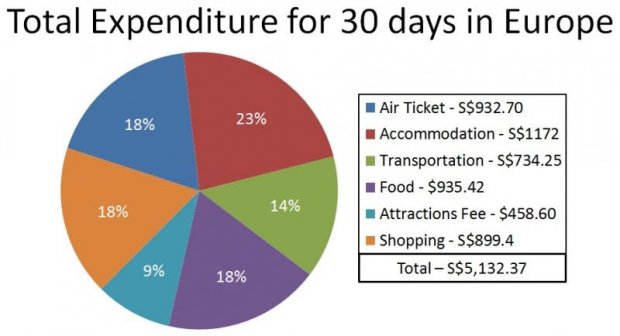 The expenditure for each category seems to be quite evenly proportioned but accommodation took up a largest slice of the entire budget.
SGD1172 only accounted for 23 nights (average SGD 51/night), and the remaining nights were spent at my friend's hostel in Dublin or at the airport waiting for the morning flight (London to Amsterdam and Dublin to Singapore).
Also read: Plunge in Beach Resorts Prices Make Europe a Cheap Travel Destination
How to reduce cost of accommodation
1. Bunk in with a friend
Before leaving for a trip, ask around to check if you have a friend, distant relative or even a friend's friend working or studying there. It wouldn't hurt to just sleep on the couch or floor or to share a bed for a few days. 🙂
2. Couchsurfing
I haven't tried it yet but Couchsurfing is one of the ways you can get free lodging, if you have no issues sleeping on the sofa or the floor. I've heard of good and bad experiences with Couchsurfing and as a precaution, always choose someone with multiple high and positive reviews.
3. Travel while you sleep
Book overnight coaches or trains for long journeys if you can sleep on a moving vehicle. (e.g. It is a seven-hour bus ride from Amsterdam to Paris as well as Barcelona to Madrid). Do note that there are times when train rides are pricier than airplane rides.
4. Sleep in Hostels (XX-bed per room) with shared toilets
If you analyse my table below, I booked ensuite private rooms for a couple of cities as there were three of us. To save money, especially if you're travelling alone and on a shoestring, a hostel with bunk beds is the only choice available.
5. Buy membership(s)
For the sake of this Europe trip, I purchased Hostel Club Membership which costs EUR 10. It waives off your booking fee and the overall price (after adding the EUR 10 for the cost of the card) was still cheaper as compared to other hostel websites. I also purchased Hostelling International Membership which allows you to save at least 2 euros or pounds per night in each of their hostels. For my other holidays this year, I've also started booking accommodations via hotels.com rather than agoda or booking.com as hotels.com has the 10 nights, free 1 night reward system. 10 nights is not hard to achieve if you're also helping to book for other people. I've already managed to redeem 1 night and have another free night in my account!
Here's the list of my accommodations, its prices and links:
The next largest large portion of my expenditure comes from my air tickets (Singapore – Dublin return) and on food.
Now that I'm re-looking into my expenditure for food, it seems like I've only spent an average of SGD 31.20/day on food which seems pretty much on the low side. This amount would be slightly higher had I not have a couple of home-cooked meals when I was at Dublin.
During the trip, we had a good mix of budget-friendly food like pizza and kebabs and medium budget options like buffets and restaurants. The most expensive meal we had was at the Michelin Guide-featured restaurant, La Giostra, in Florence. Right, it was only EUR 20 after sharing but (if you have the choice) I wouldn't encourage sharing food if you were to choose to enter a rather high-class restaurant like this. I felt that it kind of reflected quite badly on us. Oh well :X
Also read: Travel Notes: An Asian's Take on Europe
How to reduce cost of food
1. Eat fast food (usually McDonalds)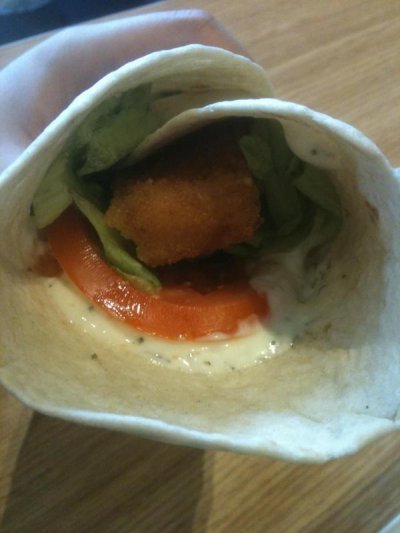 McWrap in Paris
I think for at least a third of the meals, we were eating fast food, pizzas and kebabs. It will usually cost between EUR4 to EUR10. Sometimes, we eat fast food because we need to use the (usually free) toilet inside. Otherwise, some European countries actually do charge for toilet! If I didn't remember wrongly, I got "scolded" in Amsterdam because I forgot to drop a coin before I enter the toilet in McDonalds (couldn't decipher the non-English signs).
2. Eat pizza / kebabs
Kebab in Italy
Eating Pizzas (by the slice or weight) is usually a cheaper option as it is a fuss free meal and the prices shouldn't go beyond EUR 5. We ate a lot of pizzas (not only in Italy) during our entire trip as Italian food always felt like a cheaper option when compared to the rest. Kebab is another popular alternative and it usually costs between EUR 4 to EUR 6 for a tasty roll.
Also read: 21 Famous Local Foods to Travel The World For
3. Bring a bottle
Always bring a water bottle along with you when you travel as you can save a lot of money by not having to buy bottled water along the way. Most accommodations also provide water dispenser or boilers and you should remember to fill the bottle up before you start your journey every morning!
4. Book accommodations with free breakfast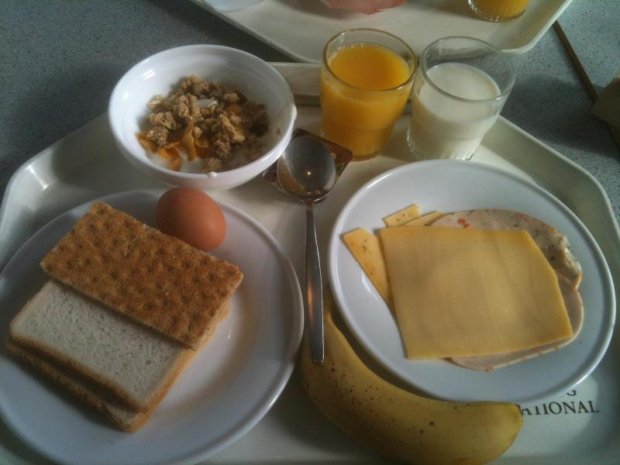 When choosing accommodations, it is always a bonus point if they include a free buffet breakfast. While having the free breakfast, remind yourself that you will be having an extremely late lunch (if any), so try to eat to your fill. FYI, the photo above was my breakfast at YHA Vondel Park in Amsterdam.
5. Buy your drinks at the supermarket instead of buying at a restaurant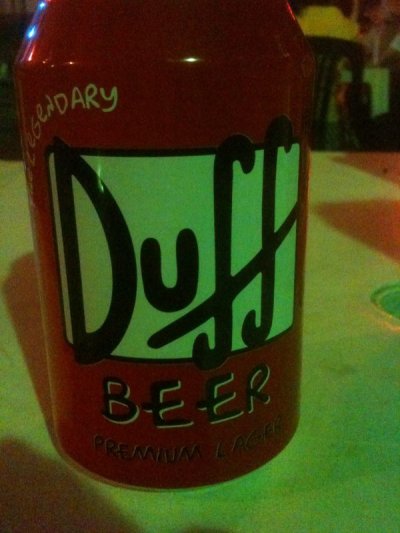 Duff(y) beer in Rome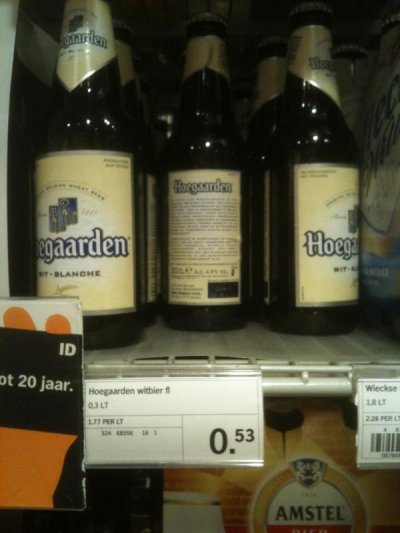 53 cents Hoegarden at Amsterdam
(Random) I combed the entire Italy for "duffy beer" after seeing it on a T-shirt. I can't remember how long I took to realise that it was actually "Duff" beer and not "Duffy beer". I bought this lager that costs EUR 1 from a convenience shop.
FYI: If you're wondering why Duff beer looks familiar, it probably means that you watched Simpsons before!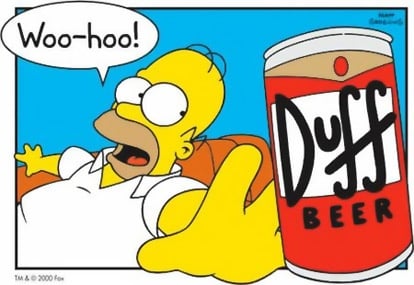 6. Share food
You can try this option out but it might be tough. I wouldn't recommend this as I felt that the serving size in Europe is usually just nice for one person. The only time where I had a portion that was too large was during a meal in Dublin, where the fish and chips served was huge.
7. (When in London) visit Marks & Spencer
and buy all the lovely goodies which cost three to four times the prices in Singapore. If you visit them in the evening (after 8pm), there will be huge discounts on the perishables!
Europe is pretty much a shopping paradise if you're a big fan of European brands. Longchamp in France, Prada/MiuMiu in Italy, Zara in Spain, Burberry in UK – you want it, you get it at (up to) 40% savings. On top of the savings, you can also qualify for tax refunds (unlike USA).
My expenditure of $899.40 includes 2 wallets, 2 cardigans, 1 sandals, 2 dresses, 3 tops, 1 shorts, Truffle Cheese from Amsterdam, 1 Longchamp (medium) and a lot of country / attraction pins, stamps, a lot of postcards and my paddington bear keychain.
How to reduce the cost of shopping
1. (For expensive purchases) Claim tax refund and follow up with the claims within 3 months
For tax refunds, you are only allowed to file for it at the European country that you are flying out from. For my case (dated June 2012), my country of departure was Dublin and we had a terrible and somewhat unsuccessful attempt while trying to file for tax refund.
Unlike France and UK where there was a tax refund counter before the departure gates, the counter in Dublin's airport is located past the departure gates. Upon reaching the counter, the customer service officers told us to fill up our details and drop the un-stamped receipts and the envelopes into the postbox. I was reluctant to do so as the forms clearly stated that the tax refunds are not be valid without the "custom stamp" which would verify that the items you have bought will be brought out of Europe. The customer service officers insisted that they didn't have the stamps and that the tax refunds and receipts will be stamped eventually, without the verification of goods.
Forums with similar experiences: flyertalk.com and tripadvisor.com. Well, so I waited and waited for the tax refund and one fine day I finally decided to investigate. That's when I found out that many travellers who fly from Dublin airport had issues with failed tax refunds because of the un-stamped forms. After two months of waiting in vain, I contacted the Facebook page of premier tax (the company processing my refund) and explained my entire story about how I suspected that my tax forms were not stamped by the customs because Dublin airport probably had it screwed up. They addressed the issue 1-2 days later, sending me an email requesting for the details of my purchase. Thankfully, I kept the receipt in the wallet box and I was able to refurbish all the details. One to two weeks later, I received an email saying that the refund has been processed and that I can expect the refund in my credit card. If I don't remember wrongly, my tax refund was about SGD 30+ after all that effort.
2. BRAND (Outlet) shopping (London/Paris/ Italy)
(My knowledge of brands is quite limited thus this portion might not be too useful.)
Well, if you have set aside $$$ to buy that dream bag of yours, you might want to do some research before heading to the stores.
#1 – Research on the exact address and direction to the stores. (FYI, we assumed that the famous shopping street Champs Elsyees in Paris would have a Longchamp shop. We combed the entire street in the rain before giving up and realising that there isn't any Longchamp shop in that area.)
#2 – Research on the price of the item you would like to purchase. You wouldn't want to get a shock when you're at the store.
UK – Burberry, Mulberry, Vivienne Westwood
France – Louis Vuitton, YSL, Chanel,
Italy – Prada, Miu Miu (Factory Outlet in Florence), Fendi, Gucci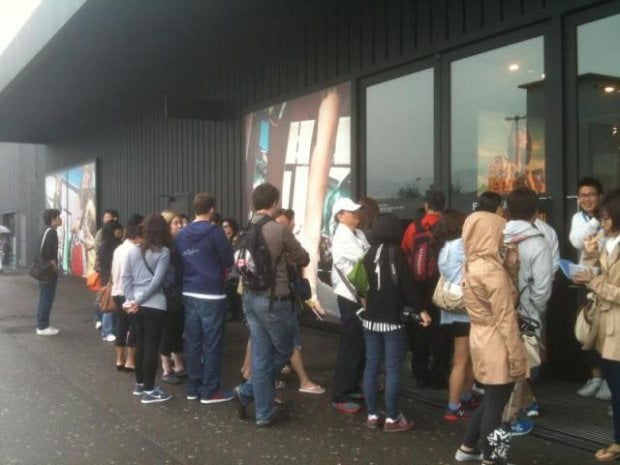 My outlet shopping experience in Florence: We spent 1 full day to get to the famous Prada outlet, The Space & The Mall. All in, we spent approximately $20 each for transportation to these outlets. Do think twice about going if you are not planning to make any purchase, as the full day will be wasted. A Prada wallet was selling at EUR 195 at The Space. Tip: if you're going to The Space in the morning. You need to RUN to get the number and be at the entrance when the door opens in order to grab hold of the nicer designs. I am serious.
3. Zara/Mango is cheaper in Spain
Zara, having originated from Spain, seemed to be at its cheapest in its home country. However, in hindsight, putting your purchases on hold to get it in Spain instead might be a terrible idea as the fast-fashion retail model may mean that your desired items could be out of stock before you even reach Spain. :/
4. H&M is really affordable
In recent years, H&M has been expanding greatly into Asia's market and to be honest, the price difference between buying clothes from H&M Europe and buying in Asia isn't very significant. However, the collections in Europe are definitely larger.
5. Primark is an awesome place to shop in London
The prices are really cheap and some of the item designs are fantastic!
How to reduce the cost of attractions fee
1. Buy discounted Broadway tickets, restricted view is even cheaper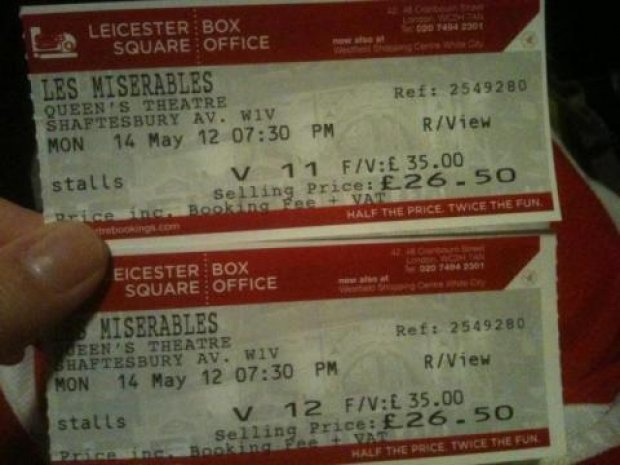 Discounts are usually not available for popular shows like Phantom of the Opera. Such discounted tickets can be bought from the official ticket booth or from random shops along the area. Sometimes you can get up to 50% discount but in my case, I only had a 8.50 pounds discount but oh well, it was restricted view but the stalls were not too bad!
2. Look out for student discounts
Some museums are free for students with an European student card, and some museums are free as long as you can prove that you are a student (in Prado museum, I showed my NUS card). Wherever you go, just ask for student discount. Sometimes, they might even give it to you without checking (if you look young) =p
3. Visit free museums
Entrance to most museums in London are free! Entrance to Prado Museum in Madrid is free every evening. Entrance to Louvre in Paris is free on Friday evenings for those under 26, and from Oct to March, entrance is free on the first Sunday of each month.
4. Book your tickets online
It is always advisable to book your tickets online if student discounts are not available.
E.g. Harry Potter Studio Tour has limited capacity per day and per session, and they do not accept walk-ins.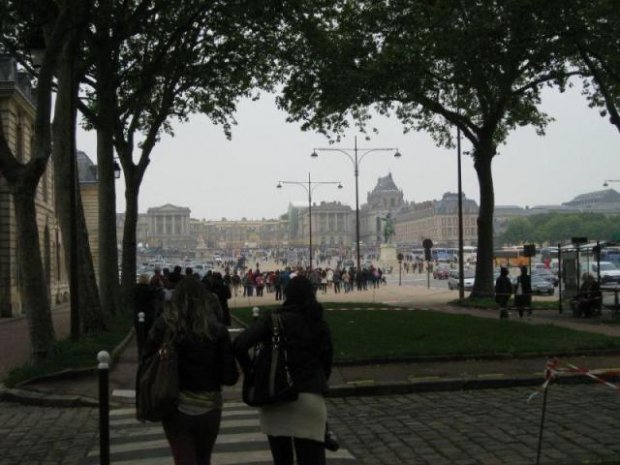 In Versailles Palace, we spent 40 minutes queuing to purchase the ticket, then another 30 minutes to enter the palace. If we bought the tickets online, we could have saved the queuing time.
How to reduce the cost of transportation
1. Book everything early and qualify for early bird promotion
Buying the eurorail pass may not always be the cheapest option, but it is definitely the greenest option.
For me, I used a combination of trains, buses and flights for my entire 30-day trip. Most of these transportations were booked more than 3 months prior to the journey. I was able to get the cheapest ticket options for most of them as I qualified for the "Early Bird discount". The most epic case was for my renfe train ride from Barcelona to Madrid. We found out that tickets can only be booked 90 days in advance so we actually waited for "midnight" in Spain's timing in order to secure the early bird prices. Well, our train ride took 2hr 45mins, as compared to having to spend 7-8 hours if we took a bus. Then again, if you don't mind taking the night bus, you can save on accommodation PLUS transportation cost.
FYI: Airline tickets only get more expensive towards the date of the flight. So don't look back, book now and worry later.
2. Risk it if you dare
I'm sure you've heard countless cases of people cheating on public transport fares in Europe. In London, it is almost impossible. In France, we did try on several occasions. In Amsterdam, we bought a 24 hour ticket but used it for 48 hours. In Rome, we only paid for our first ticket and I think someone told me or I heard that he (a local) did not pay for public transport his whole life and was only caught once. With that said, let's take a look at the consequences if you're caught:
According to Google, the fines can range from EUR 40 to EUR 100. Is this money worth it for savings of less than EUR 2 cost? Please think twice.
3. Choose an accommodation in the heart of all the action
Well, if you want to save on transportation fees, you have to stay near all the action, usually closer to the city centre. But of course, staying near to the city centre means the price of your accommodation will be steeper as compared to staying in the suburbs. I guess it's all a zero sum game but I would usually just pay more and stay in a more centralised area. This will save me from the hassle of lugging luggages around, and I will also save on the time and money spent on travelling to tourist attractions.
4. Plan your itinerary carefully so that you won't have to backtrack
To save on having to fork out extra fees, plan your itinerary carefully. For example, I planned my itinerary in Italy attempting to cover Pisa and Cinque Terre in one day as they were somewhat along the same route. This was a mistake. Likewise, don't forget to make your luxury goods purchase, and don't forget anyone's order. Otherwise you will have to waste time and money to get back to the shop.
5. Just walk
If you're staying in the city centre, there should be many attractions within walking distance. If I remember correctly, I walked the most in London as it costs 2 pounds per trip on the subway. Amsterdam is nice city to walk around (minus the speeding cyclist).
Thanks for reading my lengthy entry. I hope the information, though slightly dated, helped you in one way or another. If you wish to see my awesome excel sheet which helps me keep track on all these information (this is especially useful if you're planning a long trip), do send me an email at [email protected]
Also read: Discover Europe On A Thrilling Road Trip
Contributed by Follow My Footsteps x Flyhoneystars.