When you've stayed a considerable number of years in Singapore, you'll eventually exhaust all the new and touristy places at some point. My go-to impromptu getaway of choice? Ferry off to Batam, Indonesia for a day trip.
My first time ferrying off Batam Island was with a couple of friends who, like me, were looking for a quick out-of-town time off during the Chinese New Year holidays. We spent an overnight stay during that time, but later realised that you could actually get a lot of fun things done before sundown.
If this is your first time sailing away from the Little Red Dot's shores, here's a short and cost-efficient itinerary you could follow when vacationing in Batam:
Take the earliest sail out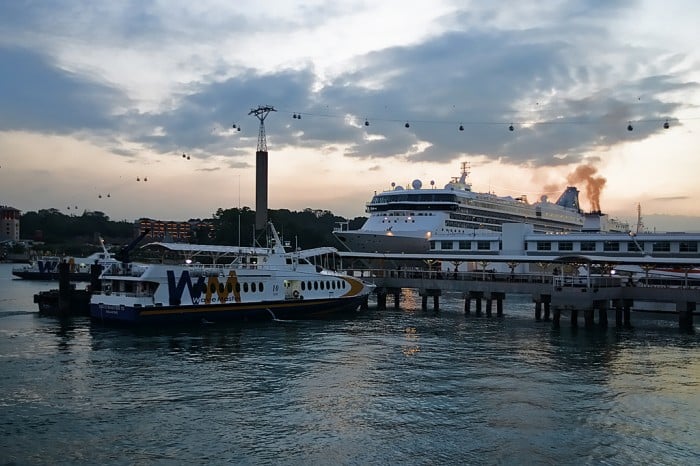 Image credit: Choo Yut Shing
Hopping on the first sail in the ferry's schedule affords you a relaxed mind and body, and also gives you plenty of time to enjoy the island. The earliest sail timings typically cruise out at 8:00 AM. Singapore is an hour ahead of Indonesia so by the time you reach Batam, so you'll have more than eight hours to happily tour around the locale.
While it's true that you can buy ferry tickets directly at ticketing counters in HarbourFront Centre (I usually choose either Sindo Ferry or Batam Fast), booking online in advance eliminates the hassle of queuing up, as well as the chances of being bumped off from an overbooked boat.
Cost estimate: SGD 50 per pax
Visit the Maha Vihara Duta Maitreya Temple
Image credit: Abdul Rahman
Pegged as one of the major attractions in Batam, the Maha Vihara Duta Maitreya Temple is said to be one of the biggest Buddhist temples where tourists and locals alike flock on a daily basis.
This popular worship place boasts spacious marble floors to walk around on, painting masterpieces to look at, and vast outdoor grounds with Buddhist statues to take pictures with. Because Maha Vihara Duta Maitreya Temple is a religious setting, it is strongly advised to dress appropriately while exploring the area.
Cost estimate: Free
Also read: 1 Minute Photo Guide to Batam
Unleash your inner race car driver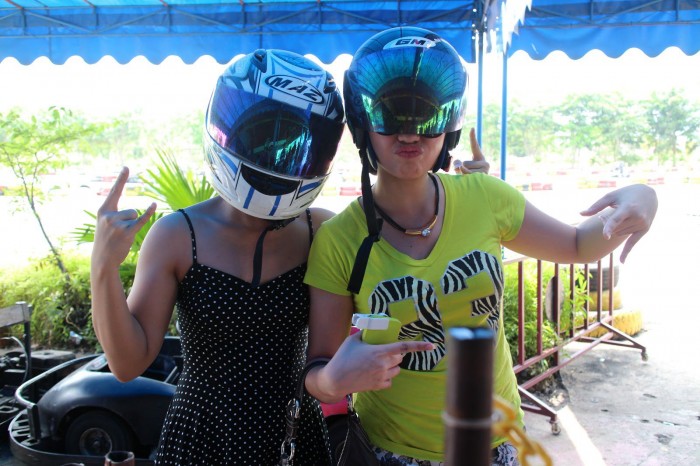 My friend, Ceriz (right), and I raring to fire up the go-kart tracks.
Okay, maybe you won't be riding a real race car in Batam, but the colourful go-karts at Golden City Go-Kart could come in a close second.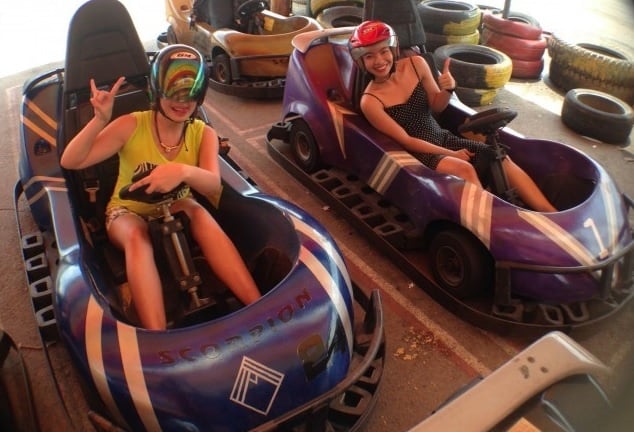 Ready to step on the gas and vroom away
Ideal for adrenaline junkies, these four-wheeled racing vehicles are designed to thrill riders by allowing them to zoom around a spacious race track for ten whole minutes. Golden City Go-Kart is normally packed during weekends and public holidays, so it's best to pre-book your tickets or come in an earlier time to avoid long queues.
Cost estimate: SGD 12 per pax
Grab a bite at Nagoya Hill Mall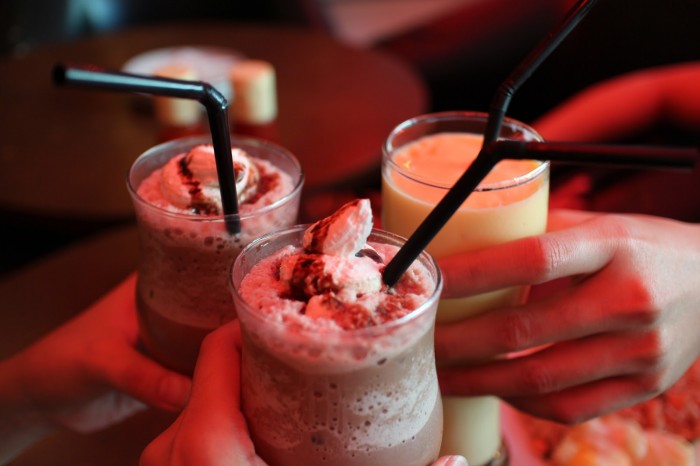 Clinking our deliciously refreshing glasses of milkshakes from Gadeno New York Pizza and Steak.
Feeling famished from the day's events? Nagoya Hill Mall houses not only clothing stores, but also a wide array of food hubs to sate grumbling tummies.
Out of all the restaurant choices available at this widely known shopping mall in Batam, Gadeno New York Pizza and Steak takes the cake for me. Eat like a king by chowing down huge portions of juicy steaks, mouth-watering pizzas and more without burning a hole in your pocket.
Cost estimate: SGD 5 per meal
Load up your chocolate stash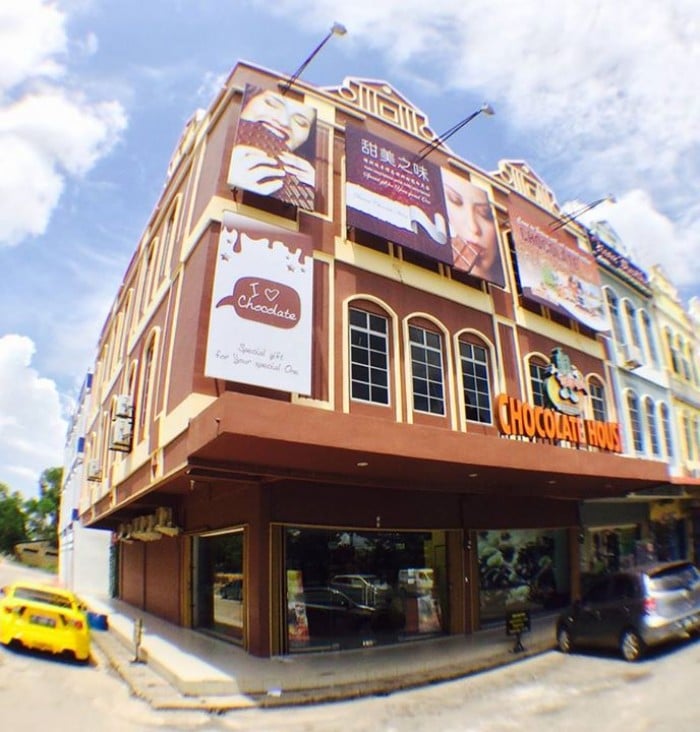 Image credit: Batam Chocolate House Facebook
As a chocolate lover myself, I would never deny a trip down Batam Chocolate House every time I visit the island. This locally famous chocolate shop features the town's finest selection of cocoa varieties like milk chocolate, almond, strawberry, durian and coffee.
If you also want to take home a little souvenir from the store, you can grab one of their cute pin buttons, keychains or chocolate-shaped stuffed toy on your way out.
Cost estimate: SGD 10 per pack (average)
Indulge in a traditional Balinese massage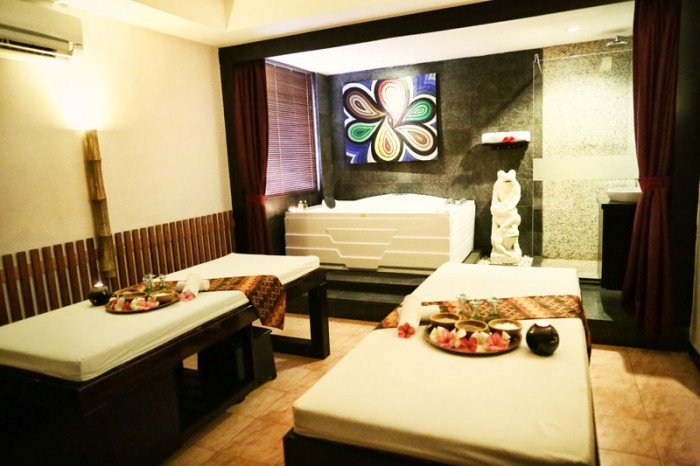 Image credit: The Spa Secret
Ah, yes, nothing like a heavenly pampering session that is uniquely Indonesian. Getting my muscle tensions melted away by expert masseuses is―and will always be―my favourite item to tick off the itinerary whenever I'm in Batam.
There may be numerous spas around the area to pick from, but The Spa Secret won me over with their top-notch massage treatments and facilities. Trust me, you can never go wrong with their signature Balinese Aromatic Massage; one whiff of their vaporised aromatherapy oil is enough to put you in a cloud nine-like state.
Bonus tip: Hire a driver for a day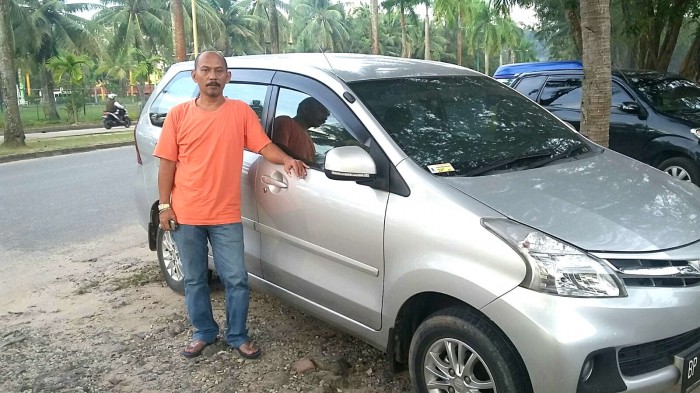 Whenever I travel to Batam's shores, I could always trust James, an Indonesian private car driver, to get me and my friends around the island safely and conveniently.
Think: You riding a clean and comfy Uber vehicle, plus having an incredibly kind and helpful driver at your beck and call (who also doubles as a tour guide, by the way) throughout your trip. Another remarkable thing about James? He simply lets you pay whatever amount you think he deserves. Truly, that's world-class service in my book.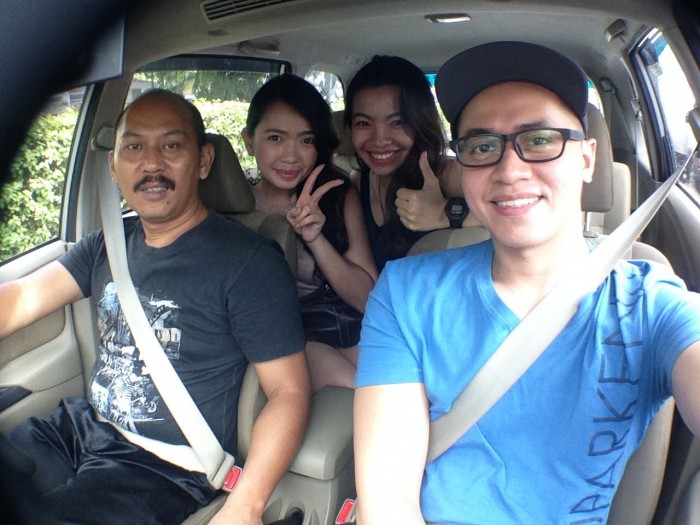 All aboard James's car
Call/ text/ WhatsApp James at +62 812 6171744
Also read: 11 Fun Things to Do in Batam for Your Next Weekend Getaway
There you have it, budget traveller! If you're strapped for cash and looking for something to scratch your wanderlust itch, voyage away Singapore waters for a day in Batam with these trip tips in mind.