Contributed by What Distance Tells Us
Trekking through the 3,000 steps it took to get to Sagada's Bomod-ok Falls, I heard a loud mutter in Kankana-ey.
An old man sat in his doorway, pretending to clean his shoes. I asked our guide, Anita, what he was muttering about.
Anita chuckled and said, "Ba't daw puro kayo babae?"
I looked at my collection of companions — a Creative Director, a Digital Manager, a Project Head for DOST — and realised that I never even subjected them to one category — female companions — until the man pointed it out.
In a patriarchal municipality like Sagada where some barangays still ban the entry of women for fear their rice harvest might turn awry, it is a natural notion for them to question.
Even Anita, who belonged to a dominantly female tour guide organisation called Northern Sagada Indigenous Guide Association isn't exempted.
But my companion with her urban sensibilities, miffed at what she considered to be a chauvinist remark, joked with Anita.
"Tell him that we're not ladies. We're lady boys."
We went on to enjoy Bomod-ok, eat sardines and drink tea with NOSIGA's ladies and came back to find the old man on his windowsill, still looking at the outside world.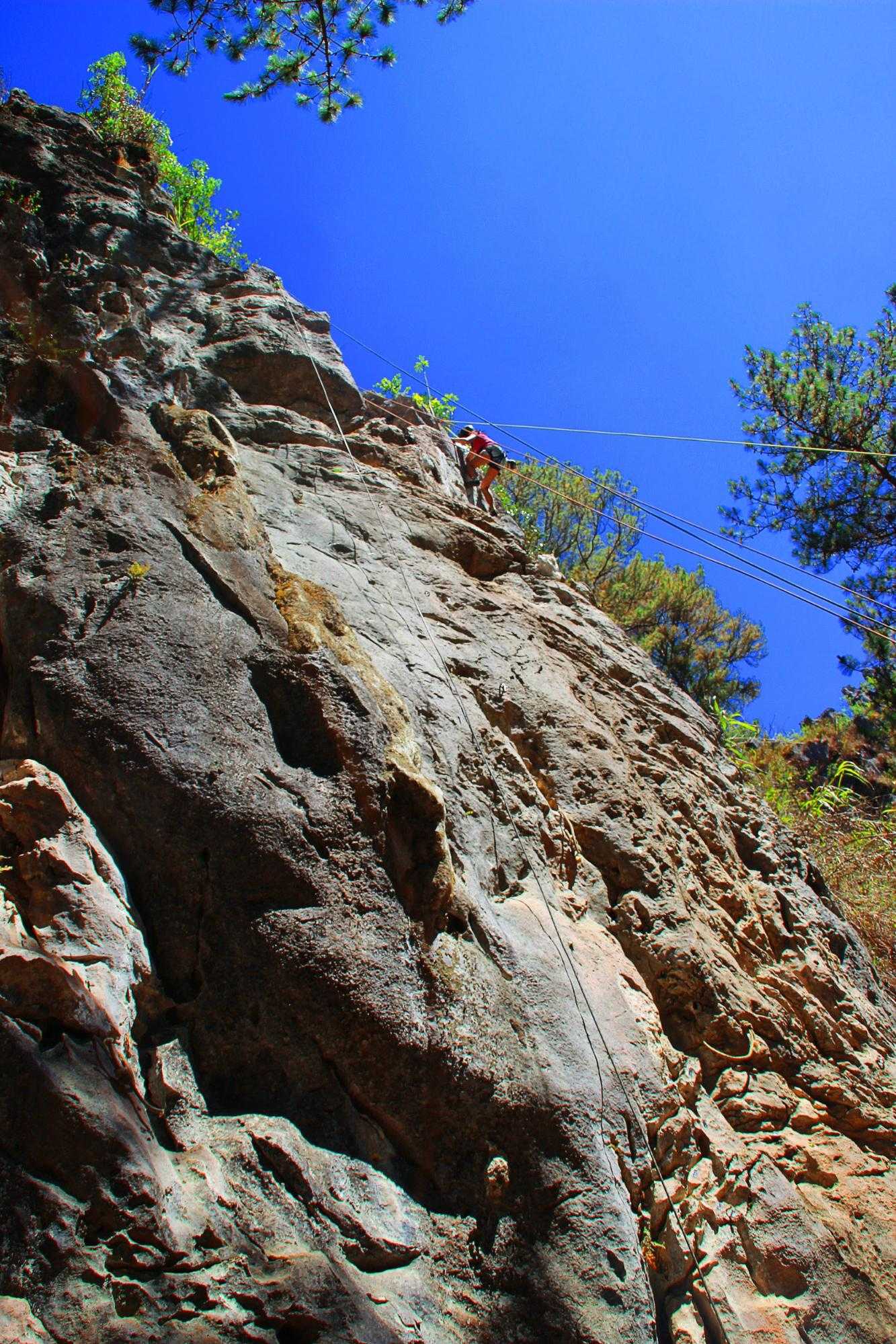 Why are you alone here?
Since Sagada, I have gone on to travel solo to most provinces in the Philippines. At 28, I realised that solitude, apart from heightened consciousness, is the best gift you can give yourself when travelling.
Your trip, its pains, its mishaps, its joys, are yours to own. Thoughts are never compromised. Schedules are never mixed up. Stop if you want to. Go if you want to. Travelling alone, being alone, is empowerment.
Also read: Also read: You and The World: The Apex of Solo Travel
In the Philippines though, most people feel that one detail has to be inserted: the fact that I am female, and still choose to travel alone.
Solitude in itself is a novelty for Filipinos but a female wanting to be alone, wanting do things on her own, is like a bowl tipping over. Everyone wants to catch it, lest it breaks. When I mean everyone, I mean even women themselves, who will almost always brand it as a condition, never a choice.
The collected pundits from tour guides, tricycle drivers, carenderia owners, vendors and the over all well-intentioned that ask in different ways — "Saan yung boyfriend mo? May anak ka ba? Kaka-break mo pa ba?" —  Why are you alone here, in other words, are aid in ranges from bewilderment to wonder.
But more telling is my lack of a sufficient answer. Depending on who is asking, I give them something bite-size like "Mahirap na may kasama," for how can you explain to strangers, or even to the most concerned of loved ones, that it is in solitude that you feel most complete?
I've never felt more efficient, more attuned with everyone and with myself, than when crossing the seas with a backpack, a notebook and a turned-off cell phone so that it is only I who can get to the places most unreachable, often those locked in the recesses of my own mind.
It is also my femaleness perhaps that attracts the sensitivity of strangers. Several times have I been saved by a strangers' concern for my welfare. Some have kindly taken me in without question.
Others have pointed me to the right direction, have given me local rates or have just reminded me gently that "Hey, it's getting dark.", "Rides are scarce here." or "The shirt that you're wearing is the opposition's colour."
It is not to say that they may well not do it for a male traveller, but they seem to do it especially because I am female, and somehow feel that I need reminding of.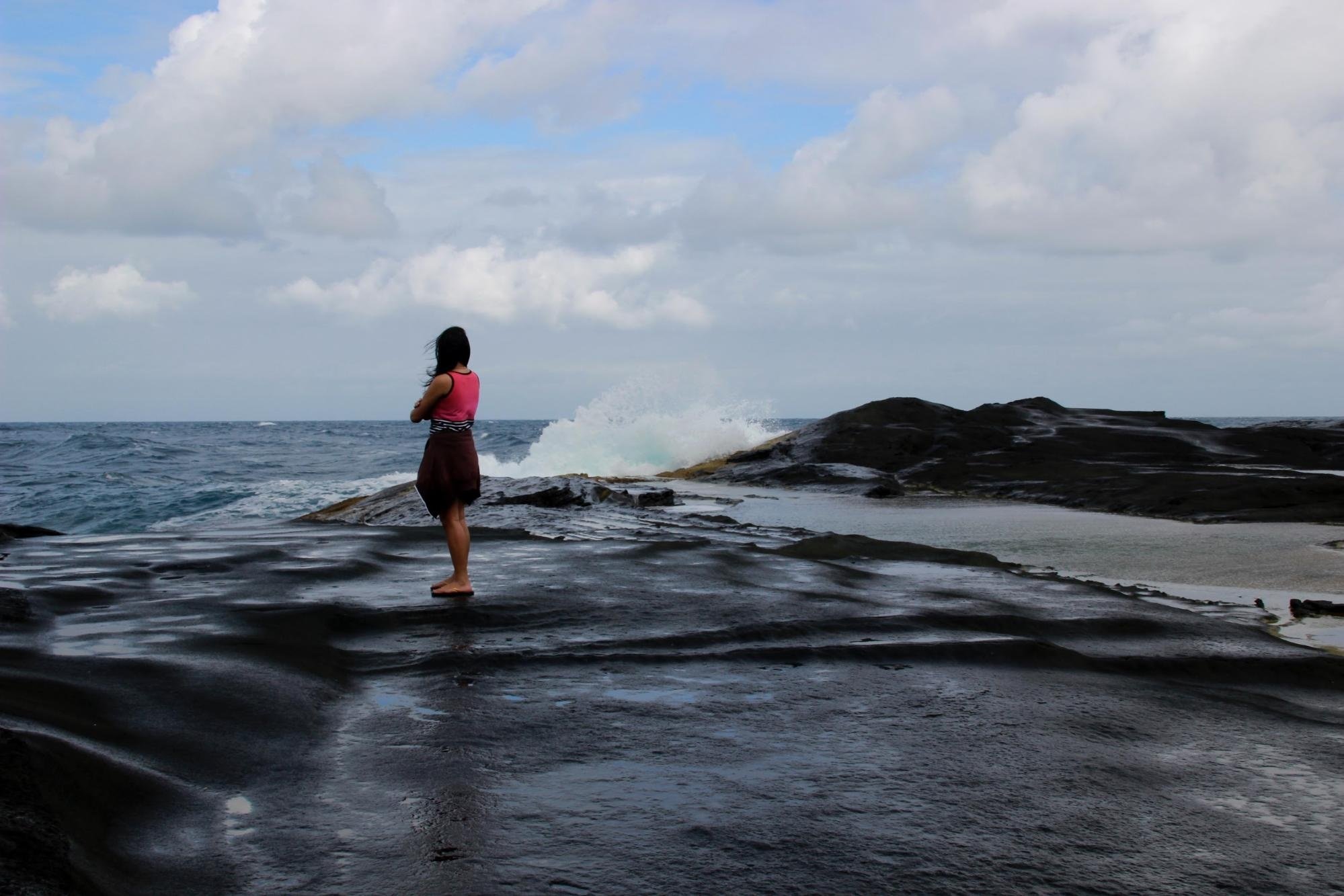 Break from social construct
Reminding seems to be the proper term because I have never had this notion of being a woman as a form of limitation while growing up.
My mother was also an avid female traveller. She made her way to Luzon or Mindanao every week, and would sometimes, if schedule permitted, bring my brother and myself along back when it was a privilege to travel to places that weren't in a 50-kilometre radius from your own home.
Also read: Why Female Solo Travellers Are Not Your Average Women
As kids, we saw Clark, Bukidnon, Samar, Leyte, Cagayan and many other lulling provinces that have since woken up. I never saw travelling alone as slightly heroic or edgy. It was always a norm.
Her independence seemed to stem from her being a single mother. And so, I also never associated being female in the same terms as others — fragile, dependent, needy — or the male as the antithesis of — strong, decisive, unlimited. A female need not be tied to any of these social constructs and preconceptions, nor did any male including my brother in his role as the sole male in our family.
It was surprising to me, then, to know that what sensibility lurked outside my own family's was different, often degrading.
The world, I also soon found out, didn't take on the role of male and female as two forces that needed each other. Instead, it looked at it as opposing pawns in a chess match. One had to be less in order for the other to be more. Or perhaps they were roles that had to be played. Deviate from it, improvise, and you risk ruining the whole play.
But this notion is now never more loosened than in modern travel. To be someplace else seems to be the best excuse to break from social construct and personal biases, ideologies tied to the physicality of a place.
A woman can climb mountains, drive through cliffs, forage for dinner, move by herself, all the things that others says she can't or shouldn't do when tied to home.
In turn, the man can be more spontaneous, less controlled, less pressured to take on the machismo role.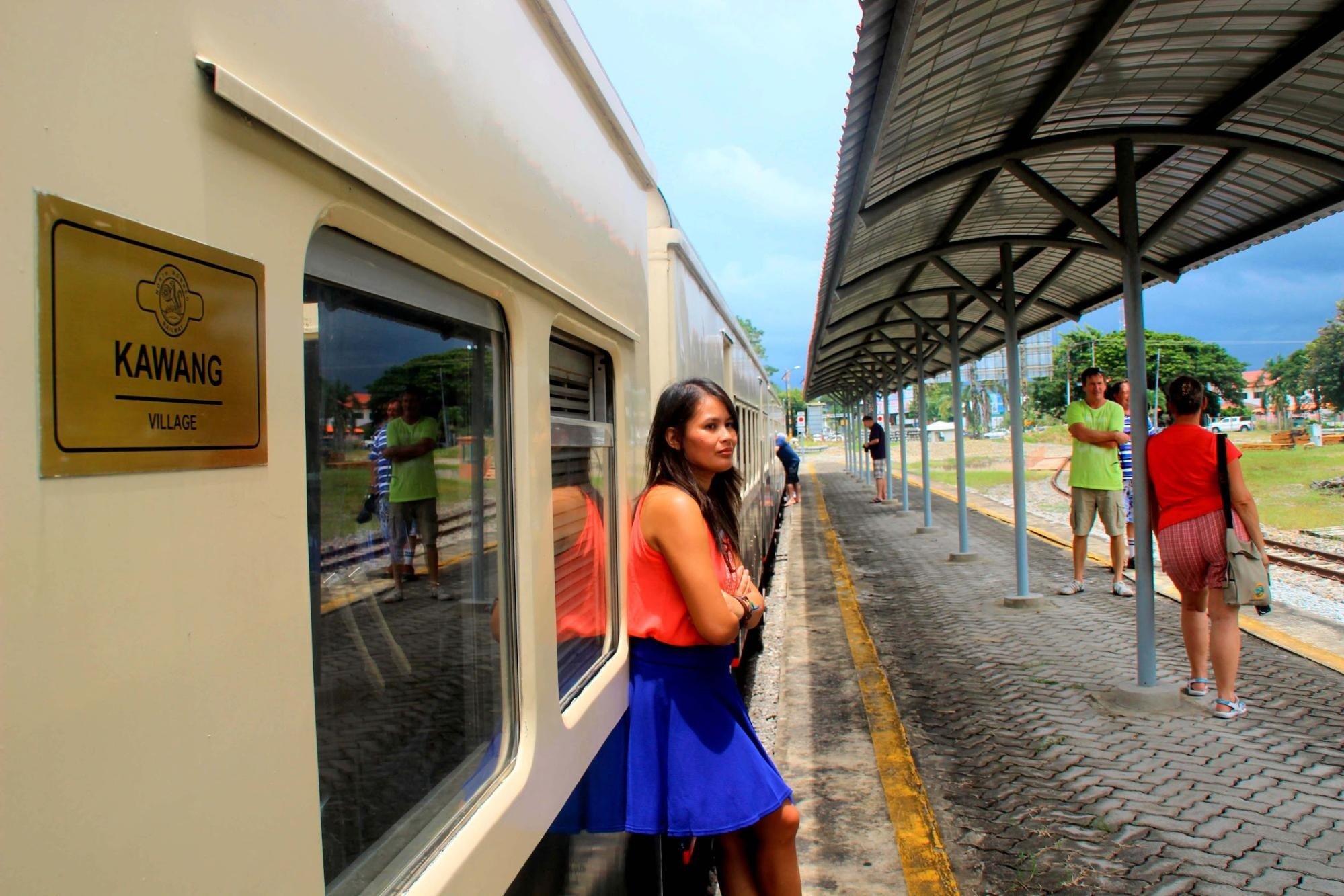 Recognition that the other exists
A male traveller has a different sensibility from a female traveller. He takes to change — new places, new people, new sensations — in a different way than a woman would. They will look at the same thing closely — a karst, a tree, a stalactite, a tattoo — and still come up with different realisations from entirely different contexts. But being male or female is only part of that context. "Different" is not connotative of better, or worse.
To me, identity is what supposedly should be taken in, the holistic view of the person to include not just gender but history, milieu, culture, customs and most of all, personal beliefs, the complicated amalgam that makes us travellers, us.
This is why I avoid articles that come up with disturbing generalisations that point out how a male traveller is better than a female traveller, or worse, vice versa, when the female is better than a male, especially in an age that supposedly is more enlightened about gender equality.
For any equality to prosper in an area I am most passionate about, travel, one doesn't have to resort to making it a competition, but a recognition that the other exists, and has equal right to exist in this nomadic landscape.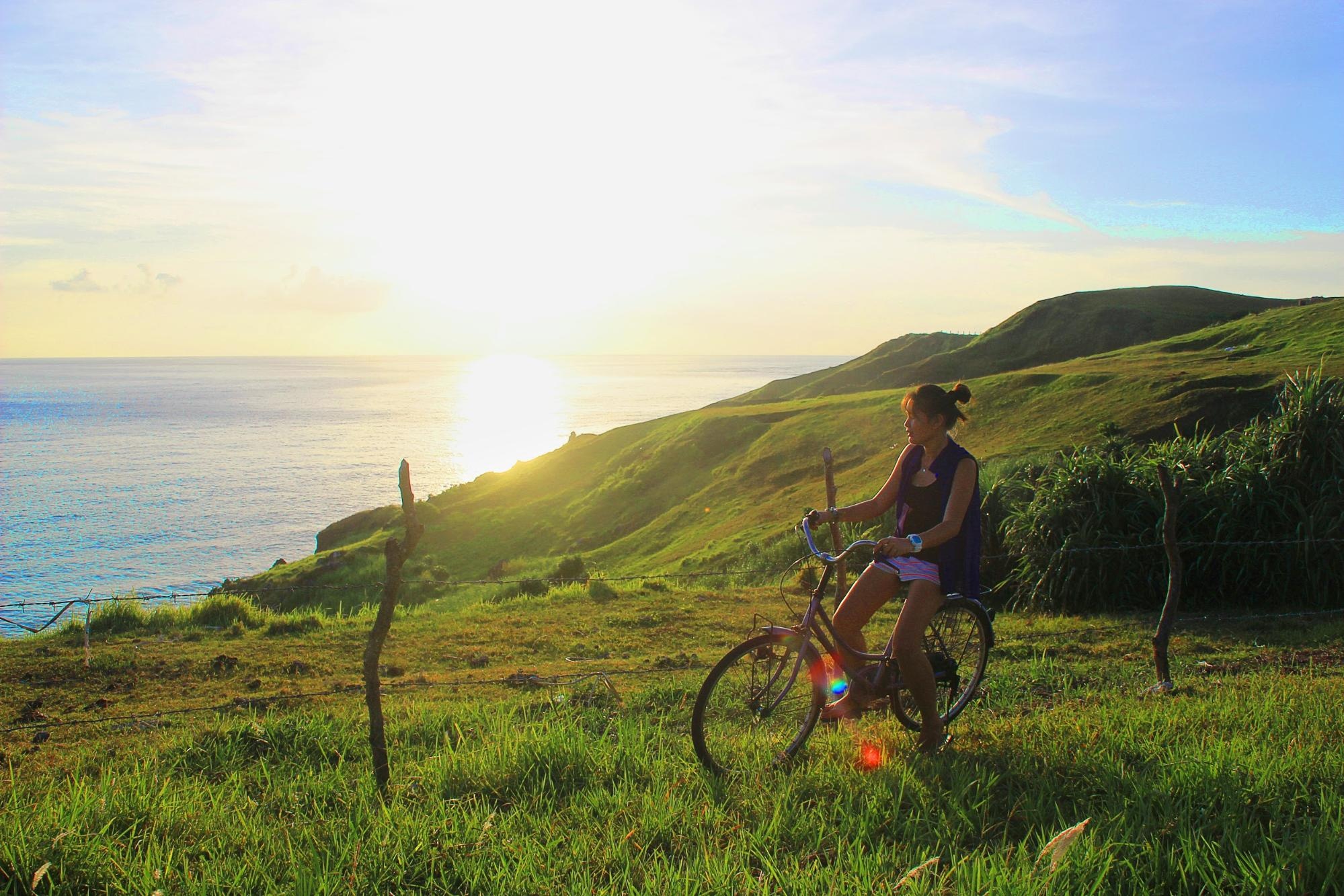 On to necessary discomforts
This is, of course, an ideal in the Philippine setting, but we aren't exactly there yet. In reality, there are still some places when flaunting femininity makes you prone to harm. There are still some places where it is better to be androgynous in order to blend in.
In Zamboanga, I noticed too late that I was the only one wearing shorts on their Main Square. They knew I was an outsider.
In Biri Island in Northern Samar, my guide told me while we climbed their isolated rock formations, "Mabuti, Ma'am, at ako yung napili mo. Sa totoo lang, ang daming mga loko-loko. Wala pa namang tao dito. "
For many years, I have stubbornly travelled without pepper spray, but have finally succumbed to the advice of loved ones to bring one if more for their peace of mind rather than mine.
Thankfully, there have been no real horror stories to share although unknowingly, there might have been near hits.
Where then should the empowerment come from?
To me, it should come from the active conviction that while it is the norm now, it shouldn't be the norm for very long.
There should be many more who will own the right for themselves, not with pomposity, but with a quiet acceptance that yes, it is okay to travel by yourself, even if, and especially if you are female. In settings where stereotypes thrive, the most difficult person to convince is often oneself.
Very recently, I was in Puerto Princesa, Palawan and the Leisure Manager of a resort shared this statistic: that of the foreign travellers who go to the island, around 65% are female. Majority of which are Scandinavians and Koreans who, even with the language barrier, still choose to go by themselves halfway across the world to immerse in a place and culture they do not even know will understand their most basic needs. They will have to decipher the nuances of saying "food" or "bathroom" or "click the button of the camera." They will have to talk in gestures. They will have to endure the heat, a far-fetched idea from their winters and fur coats. They call this a vacation, and along with it the discomforts of growth and finding one's thresholds. I dream of these discomforts for Filipinas too.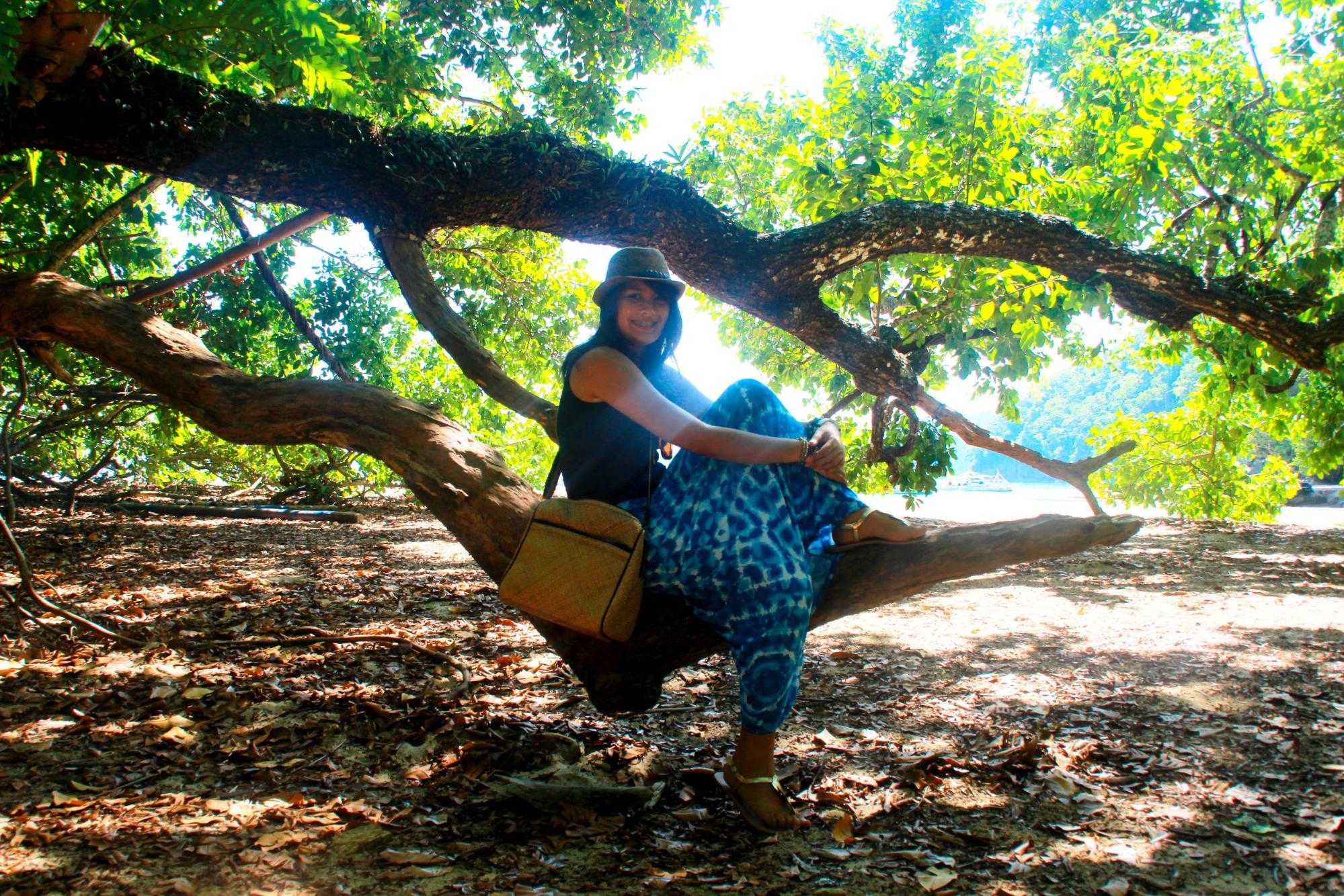 In one form or another, I am always asked about the safety implications in travelling solo as a woman. While fear has never really debilitated any of my trips, I do take the right amount of precaution. Precaution means being mindful of the environment you're situated at, and veering away from any semblance of real danger.
How?
Maximise mobility
Lugging around too many things at the same time will not only strain your back, it'll also hinder you from taking flight when need be. Make sure your daypack is just right so that you're able to walk (or run) comfortably. Leave all else in your accommodation.
Wear what's appropriate
Wear shorts when the topography calls for it. Likewise, wear something covered when necessary too. No one's hindering your freedom to choose that Instagram-worthy outfit. But there are also cultural implications to take heed of when travelling. It helps to blend in.
Check in with someone
This is a lesson that I have to integrate into my trips too. Whether it's a friend, a family member, or the hotel receptionist, make sure someone knows your whereabouts. Call. Text. This way, any unusual absences on your part will be noticed right away, and timely action can be done.