Ho Chi Minh City, formerly known as Saigon, is a chaotic and historic city that never sleeps. With a combination of French colonial architecture and skyscrapers, life in Ho Chi Minh City can be dizzying but captivating. The friendly locals, vast green parks and very cheap prices make the city a fantastic and popular destination to visit.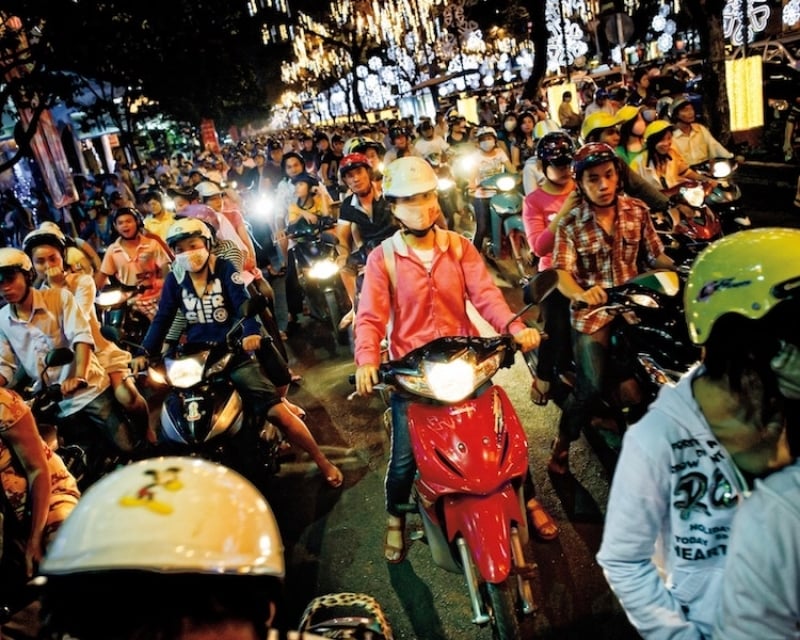 The city also has so much to offer for travelling vegans. Here are the top ten vegan spots in Ho Chi Minh City.
1. Healthy Farm
A 100% vegan restaurant with multiple locations all over the city, Healthy Farm offers up a build-your-own plate style with a selection of vegetables, mock meats and noodles. Choose how little or how much you'd like in your meal and pay at the end. They also have some healthy drinks and vegan eggs available for sale.
Location: 42 Tran Hung Dao, Ward Pham Ngu Lao, District 1
2. Mani
Mani is a vegetarian restaurant which largely serves vegan-friendly dishes. It is a very popular cosy spot with an inexpensive menu featuring Vietnamese cuisine. The staff can speak English and the restaurant has two locations in Ho Chi Minh City. 
Location: 291/2 Vo Van Tan St, District 3
3. Maha Vegan
Serving traditional Vietnamese dishes, this completely vegan eatery offers up local food in a modern, welcoming atmosphere. The menu includes hot pots, rice, noodle soups, tofu and much more. On top of the regular menu, a buffet option is also available.
Location: 16 Pasteur, Phường Nguyễn Thái Bình, Quận 1
4. Sen Quan Chay
Located near Bui Ven Street, the solely vegan restaurant serves up fresh Vietnamese food. With a fantastic vegan pho and charming atmosphere, you'll be returning several times to make your way through the menu. This is a more moderately priced option but delicious nonetheless.
Location: 171 Nguyen Thai Hoc, P. Pham Ngu Lao, Q. 1
5. Phuc Quang Chay
Phuc Quang Chay is a very traditional and cheap vegan spot providing mainly Vietnamese dishes. The menu includes fried rice, tofu, noodles, soups and hot drinks. Dishes start at as low as 25k VND.  
Location: 41 Nguyen Van Trang, P. Ben Thanh, District 1
6. Hum Vegetarian Lounge & Restaurant
An upscale option for those wishing to treat themselves, the fully vegetarian restaurant has a varied menu with a number of vegan options. Hum Vegetarian has a couple of different locations around the city, all with vibrant and modern atmospheres. Some dishes include steamed mushroom in coconut and tofu in fermented bean sauce.
Location: 2, Thi Sach Str., W. Ben Nghe, District 1
7. Prem Bistro and Cafe
This large vegetarian restaurant with plenty of seating offers an extensive menu as well as a three-course set lunch alternative. Vietnamese and international foods are available ranging from rice and noodles to burgers and pizzas.
Location: 204 Nguyen Dinh Chieu, District 3
8. The Organik House
The Organik House serves up organic vegan and vegetarian foods as well as healthy drinks. It is a more expensive option but still very popular, with an ever-changing daily menu that has plenty of vegan options for visitors.
Location: 7F Nguyen Thi Minh Khai, District 1
9. Vegan Kitchen
With friendly staff and a welcoming atmosphere, this entirely vegan spot has a number of popular Vietnamese dishes as well as cakes, coffees and ice creams. Offering a combination of Vietnamese and international foods, there's something here for everyone.
Location: 23 Nguyen Huu Canh, Phuong 22, Binh Thạnh District
10. Bong Sung Vegetarian Food
Another more luxurious option with a much larger price tag than local restaurants, this fine-dining restaurant serves up fantastic vegetarian and vegan Vietnamese food. It is a very spacious destination with plenty of seating and an extensive menu.
Location: 86 Nguyen Du, Ben Nghe Ward, District 1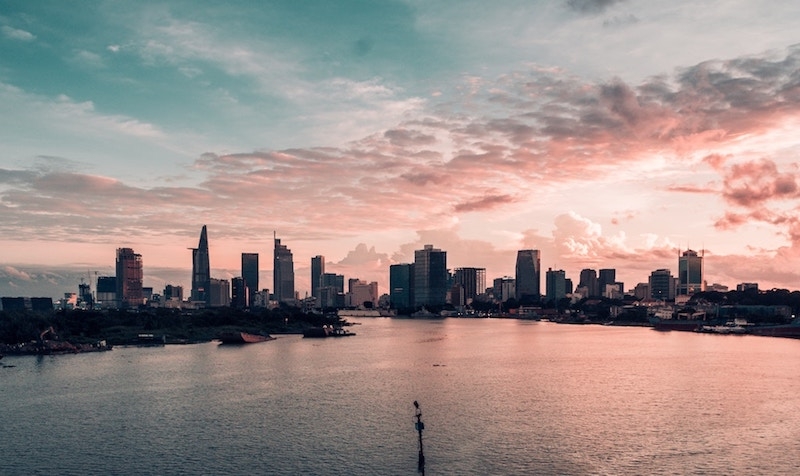 There are plenty of options for vegans whilst visiting the bustling Vietnamese city in the south – too many to name, in fact. Above is just a glimpse of what Ho Chi Minh City has to offer. With so many spots to choose from, there won't be any problem finding delicious vegan food.