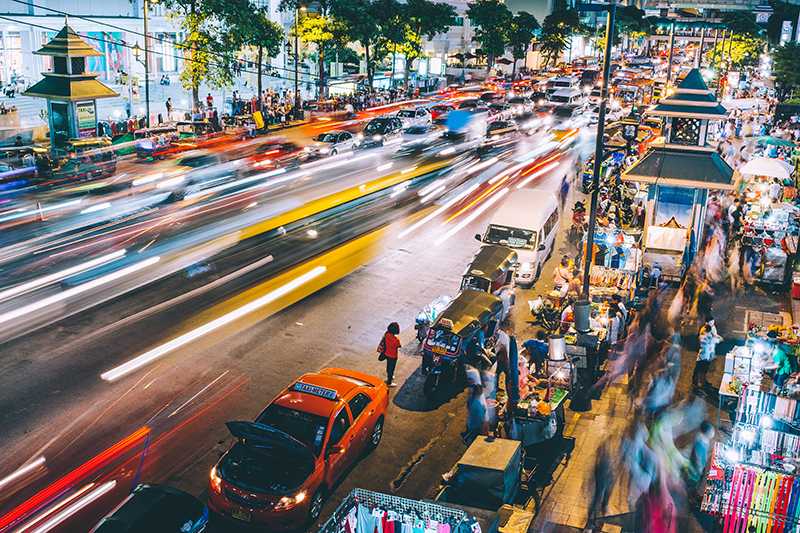 All it takes is a photo of a white sandy beach and turquoise waters to send most of us off into dreamy oblivion. Something about coconuts and the pristine ocean makes us question our lives and want to pack it all in and move to an island far away.
Throw in a few more iconic images, like the Petronas Towers in Kuala Lumpur or the Gates of Heaven in Bali, and you're left wondering how people visit exotic places – and, if you're like me, how possible is it to live there?
Impossible, is what we say. So we squash the desire down and bury it somewhere deep until we see someone else traveling and it all comes roaring back.
It's what holds most of us back: the impossibility of it all.
Let us tell you though, that if you think living abroad is an impossible feat, you're wrong.
Moving abroad is a very real possibility. All it takes is getting a TEFL certification and a country where there's a demand for English tuition, and you can book a one-way flight and say your good-byes.
Getting TEFL Certification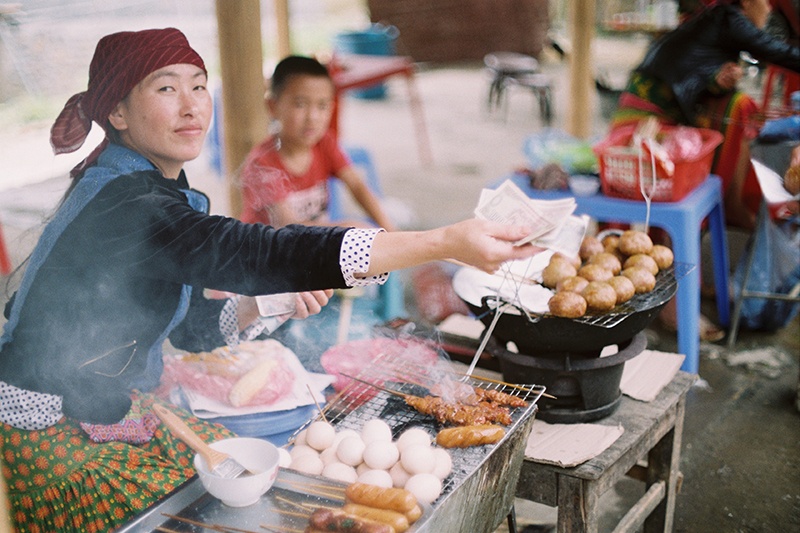 Once you dip your feet into the world of ESL, you'll be astounded by the number of possibilities there are. The world wants to learn English and if you can speak it, there's a place for you out there.
But just because you speak English doesn't mean you can teach it, which is why you will need to get TEFL certification.
By getting TEFL certified, you will learn how to teach English. You'll learn educational concepts and how to understand the needs of language learners. You'll be taught the importance of grammar and language details, as well as the nitty-gritty that most of us native speakers take for granted.
We highly recommend The TEFL Org as a place to start your ESL journey. The TEFL Org is the UK's most experienced TEFL course provider and is founded and run by TEFL teachers, providing invaluable first-hand experience.
ESL can be a very lucrative endeavour, and the pool of jobs is extensive and offers a lot of variety. This is why getting TEFL certified through a company set up by teachers who have first-hand experience is crucial. Learn to teach ESL from teachers who have been where you're going.
After getting qualified, the world is your oyster. And with the growing demand for online ESL education, it is easier than ever before to live and work anywhere you want.
So, Where Should You Go?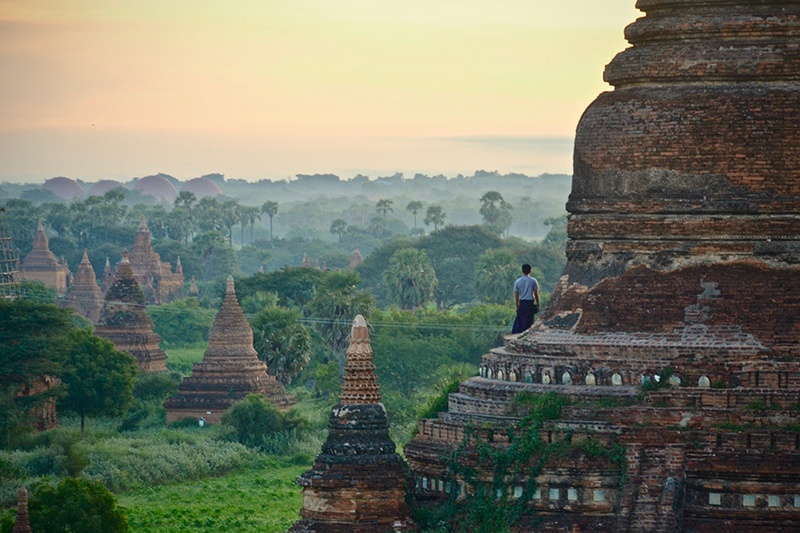 Many ESL teachers take their first leap to Asia as a starting point. With rapidly growing economies, countries developing quickly and low costs of living, the demand in this part of the world is unparalleled.
Where you choose will ultimately depend on your personal preferences. Maybe you're looking for a place with proximity to a beach while still being able to enjoy the vibe of a big city. If so, the Southeast Asia region is calling. Think Singapore, Malaysia, Indonesia or the Philippines.
Rich in culture and diversity, this part of the world has a lot to offer. While being close to one another geographically, each country is different in terms of language, food, history, culture, and landscape.
No one needs to tell you why so many digital nomads choose Bali as their adoptive home: the beaches, the food, the chilled out vibes. But that beauty exists all over Indonesia. With over 17,000 islands, there's an almost infinite amount of island life to be explored.
You could spend your free time on land, witnessing real-life dragons, or below the water, with unreal diving and snorkeling experiences. In Indonesia, there are volcanoes to be hiked and crater lakes to be explored. The bonus: there's a real market for ESL teachers here.
Like Indonesia, the Philippines has a diverse landscape, with mountains and volcanoes to trek when you tire of the sand. With over 7,000 islands, the Philippines is argued to be the true home of the world's most beautiful beaches. Maybe you want to find out for yourself. If that's the vibe you're after, look no further.
The Philippines is also home to a growing sustainable travel movement that is inspiring to see and be a part of. Not to mention, the Philippines is said to be the best place in Asia to celebrate Christmas, making it hard to be homesick over the holidays.
In terms of comfort, it is hard to imagine a place more developed than Singapore. This country is dynamic and diverse, boasting vibrant ethnic pockets with an incredible street food culture, while also being home to stunning gardens, parks, and architecture. Because of its development, ESL jobs in Singapore often require highly qualified teachers and offer the salary to foot the bill.
From Singapore, all it takes is a six-hour bus ride and you are in Kuala Lumpur, the hub of Malaysia. What is incredible about Malaysia, is that each part of the country offers something completely different. Langkawi for its beaches. Penang for historical culture, food and street art. Kuala Lumpur for city vibes and the Petronas Towers. The list of places in Malaysia worth a visit is long.
The Perhentian islands offer diving opportunities and not to mention, the largest island in Asia is Borneo and it's shared between Malaysia, Indonesia, and Brunei. Borneo is home to one of the world's oldest rainforests and Borneo orangutans.
Malaysia offers everything there is to love about Asia and it should be a high contender on your list of potential homes.
ESL as Cultural Exchange
Of course, it isn't just through exploring that you get to witness a new culture. Teaching English is an intimate cultural exchange. You'll build relationships with students and your adoptive country that you would not get the chance to as a tourist passing through. You'll be amazed how quickly a place you've never been can begin to feel like home. It'll be strange when you begin to crave and feel comforted by things that once scared you.
But whichever place you choose as your new adoptive home, you'll be given opportunities to explore a part of the world you've never experienced before. Free time and holidays will give you the chance to visit new countries and dip your feet into cultures you've only dreamed of. Meanwhile, you'll be getting paid to do it.
There are a lot of ways to open the doors of the rest of the world to you, but TEFL in Singapore, Malaysia, Philippines, and Indonesia is an easy way to start. At the end of the day, you'll be making money to explore the world, and isn't that the ultimate dream?