In the summer of 2014 I decided to pack my bags and use most of the money I had painstakingly saved up to gallivant across the United States for the duration of 3 months, living out of a car. A year prior to that I had worked in Yellowstone National Park and living in the natural wilderness of Montana/Wyoming deeply inspired a thirst to see the rest of the country's natural beauty.
Start your own epic road trip to USA or Canada with Hertz Car Rentals. Check out their special offers and vroom away!
All photos taken by yours truly with a Canon 650D/Contax T2/iPhone 4.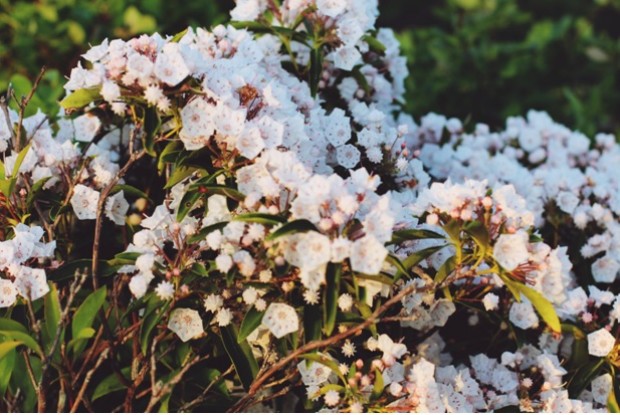 Image credit: Ash G
I flew to Atlanta, Georgia and started my trip in the south. My then boyfriend and I hopped into his car, a little GTI Golf, and started driving up North.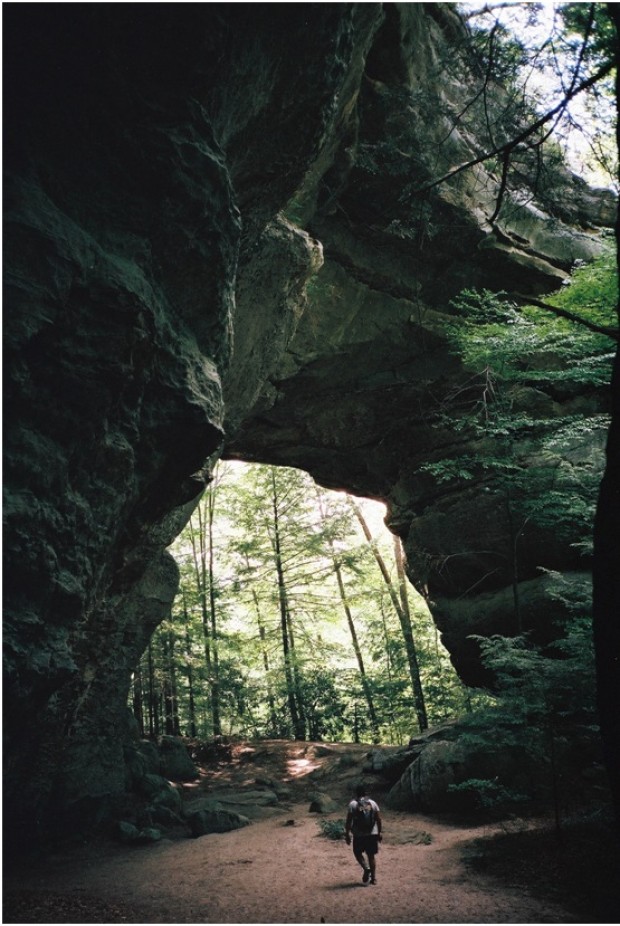 Image credit: Ash G
Our first stop was Pickett State Park in Tennessee. Pickett State Park has easily the most impressive natural twin rock arches in the country. We hiked off the beaten trail and pitched a tent atop the arches that night.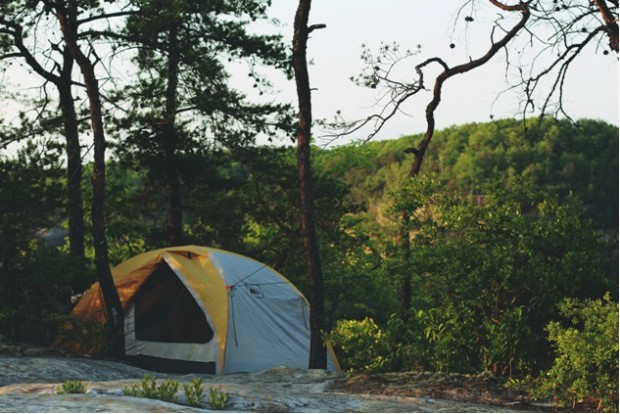 Image credit: Ash G
We built the a fire that night; camping on the arches put us at a height that was above the top of the trees. We could look down at the forest under us and watch the wind rustle the leaves in a perfect rhythm as the fire barely illuminated our surroundings. It was a feeling of extraordinary peace.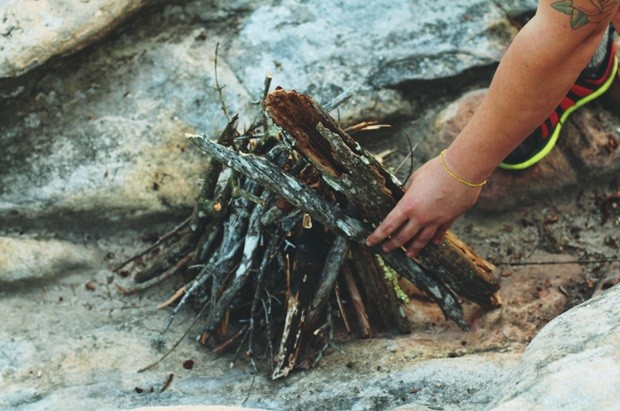 Image credit: Ash G
The next stop was the Smoky Mountains, where the Appalachian Trail passed. We did a little hiking and hugged some trees. It was, as one would expect, breathtakingly beautiful.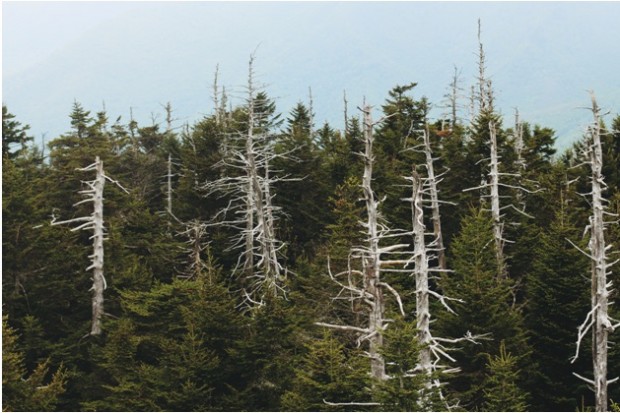 Image credit: Ash G
Some things we did on the trip to save money was to mostly camp in national parks in tents, so we didn't have to pay for a motel room. A trick we quickly picked up was to enter the campsite when it was already dark and leave the first thing in the morning before the staff came around to check on who came in in the night. This way, we didn't have to pay for the campsite fees. If there were no camping sites, we would also put the backseats of the car down and sleep in the car. We also lived off $1 burgers in McDonalds (and also their wifi).
The next stop was Florida, where we hit up the beaches along the gulf of Mexico. We went to Panama City, camped out in the marshy swamplands of the deep South and enjoyed the beach during the day.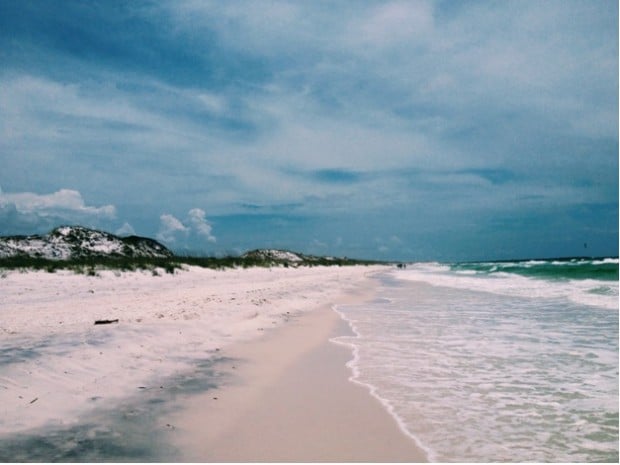 Image credit: Ash G
After Florida, which was not really my scene because I enjoyed the green forested mountains way more than the beach, we hit the road again bright and early in the morning. We drove through Alabama, Mississippi, Louisiana, chugging red bulls to try and keep awake as we went.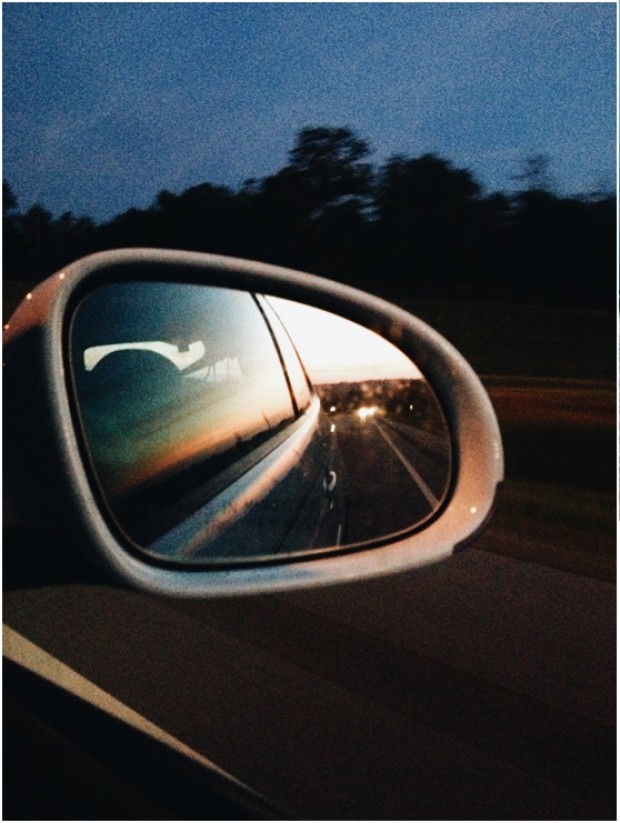 Image credit: Ash G
We made a short pit stop in New Orleans because, heck, why not go to the one place in the country where it's legal to take your drink with you when you leave the bar?! At this point, things were feeling like Kerouac's On The Road, minus the obvious sexism and racism (but not really, because it still exists, but I digress).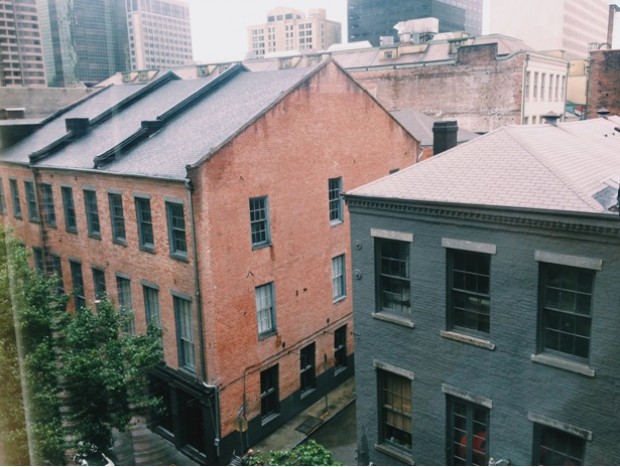 Image credit: Ash G
We splurged that night and checked into a hotel in the French Quarter. That was certainly a night of debauchery. What do I have to say? Alcohol is just a lot cheaper there compared to Singapore. Also, Nola has some sick Cajun food (too bad I couldn't keep it down), definitely worth checking out! Gumbo is always a good choice.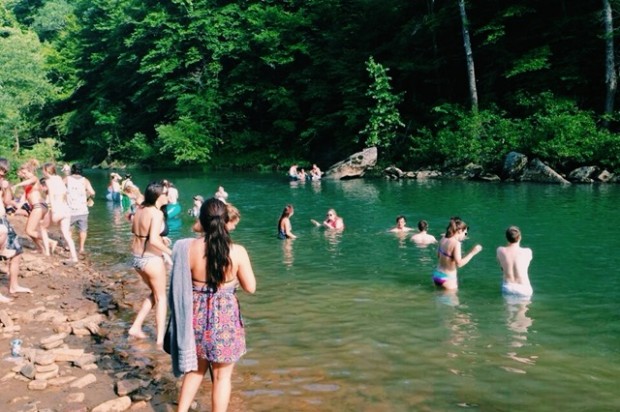 Image credit: Ash G
Next stop: Wakarusa! It was my first ever music festival experience, and to say it was a blast was an understatement. Wakarusa takes place on Mulberry Mountain in Ozark, Arkansas. You get to camp right next to a river (pictured above) so you can take a dip in natural water when it gets too hot in the afternoon. I saw acts like The Flaming Lips, Bassnectar, Edward Sharpe and the Magnetic Zeros, Infected Mushrooms etc. It did not disappoint as my first large scale American music festival! If you are looking to go to a music festival that is not as commercialized as Bonnaroo or Coachella, Wakarusa will be a good option to consider.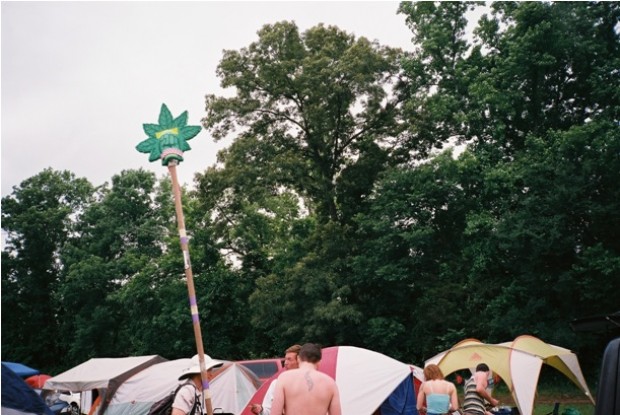 Image credit: Ash G
From Arkansas, we hit the road again. We made a little pit stop in Oklahoma on our way to Colorado to rest our weary festival bones. When driving through Kansas, we were met with a really foreboding hail and thunderstorm ("Toto, I don't think we're in Kansas anymore!"). It got dark really early and the skies raged above us, occasionally flashing bright with lightning. Our phones chorused flash flood warnings, but luckily we managed to avoid disaster as we happened to be driving away from the storm. We aptly played Riders on the Storm by The Doors throughout this saga.
Image credit: Ash G
Colorado is simply gorgeous. Little words come to mind as I recall this beautiful state. Lush green forests, rolling mountains in the horizon… We stopped in Denver, the mile high city, for a quick bite before driving up into the Rocky Mountains in the middle of the night. All we saw were dark shapes. We took a chance and parked the car at a tourist lookout point in the park and slept in the car (we found out the next morning this was not allowed). The picture above was the view we woke up to. Imagine breathing in fresh air, the winds lightly buffeting your hair as you look out to this sight, taking in the magnificence of this Earth. It was no wonder we spent an entire month in Colorado.
Also read: 12 National Parks in the United States you need to visit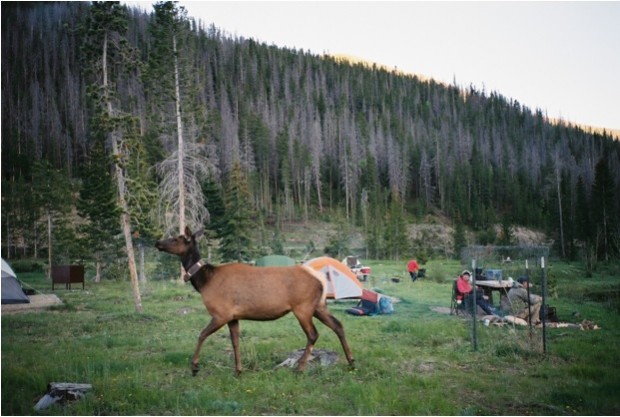 Image credit: Ash G
We ended up mostly camping at the Longs Peak campsite located directly outside the park, because with a stroke of luck, for that week their water pipe was busted and they were letting people camp for free. We ended up pitching a tent and basically living there for a week.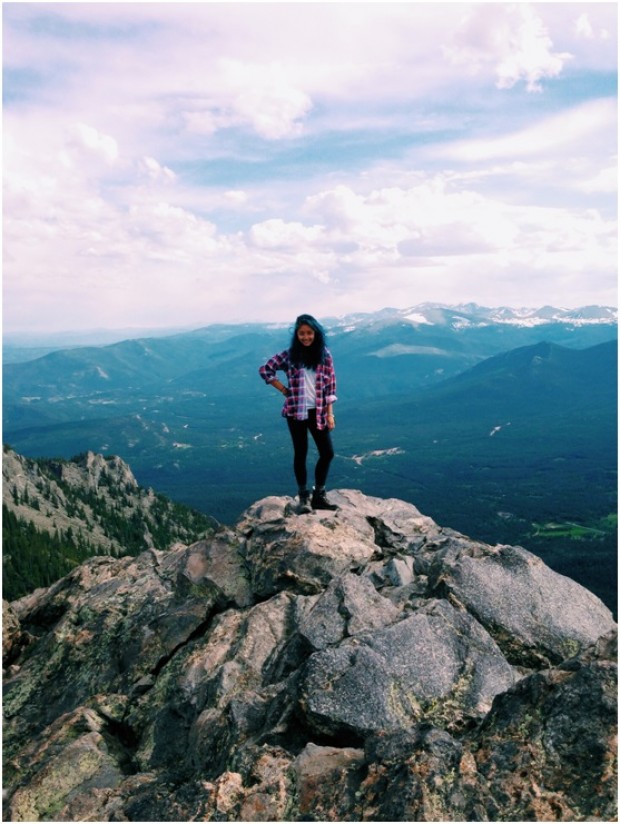 Image credit: Ash G
During the week we hiked Estes Cone and Twin Sisters Peak, two amazing hikes that brought us absolutely breathtaking (literally) views of the state of CO, its mountains, and Estes Park, a little town nestled in the bosom of it all.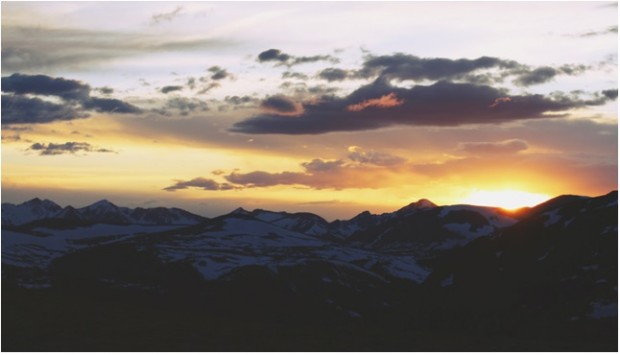 Image credit: Ash G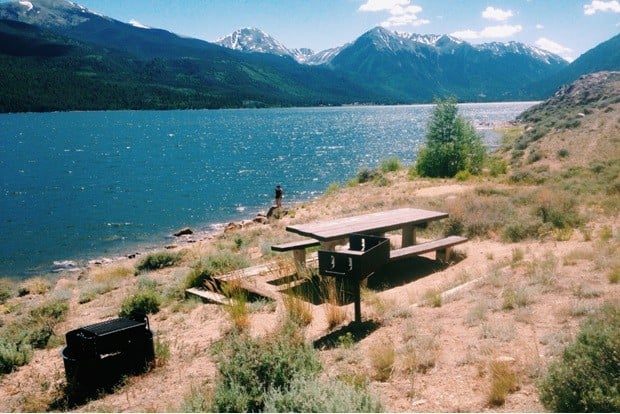 Image credit: Ash G
We left Rocky Mountain National Park after a week and headed towards Aspen. Along the way, we camped at Dexter Point, which was part of a recreational area. It was definitely the best spot we camped at yet – right by the azure glistening lake, with the view of a beautiful mountain range in the horizon. At dusk the sky turned pink and a sliver of moon appeared in the sky, and we sat next to our fire trying to wrap our heads around this natural beauty.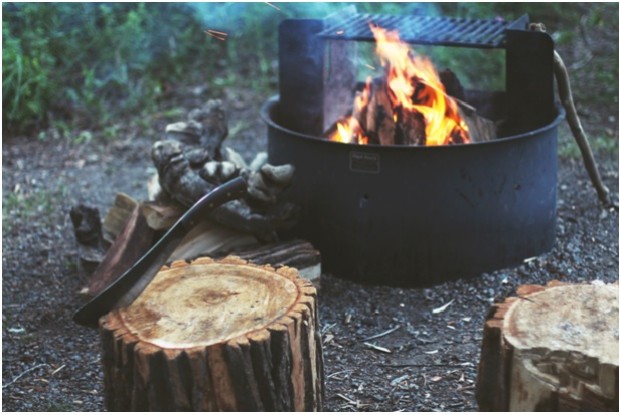 Image credit: Ash G
We spent a night driving down to Aspen. The road to Aspen from where we were at was entirely downhill, and as we drove, dark shapes morphed around us – we were driving through a canyon in the night, and the shapes of the mountains almost acted like shields for us against the rest of the evils of the world, for in that moment there was nothing but organic joy.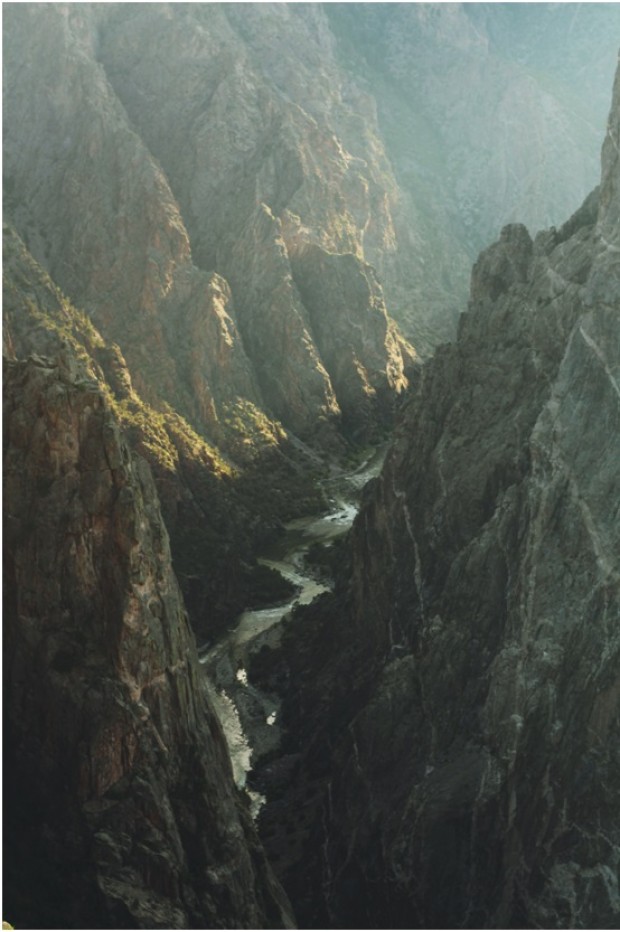 Image credit: Ash GWe did not spend too long in the city because it meant we would have to spend money. The last stop before leaving Colorado was the Black Canyon of the Gunnison National Park.  
Black Canyon of the Gunnison has some of the steepest and oldest rocks in North America. Once a stream at ground level, the Gunnison river spent 2 million years working itself through the rocks and eventually forming a canyon pictured above. Nature is wild.
After Colorado, Utah was next.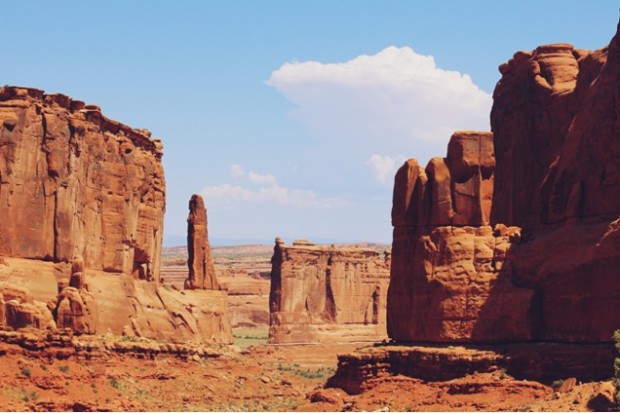 Image credit: Ash G
We hit up Arches National Park and the famous (or infamous?) Canyonlands National Park, where the true story that inspired 127 Hours took place. Utah is unbelievably hot in July, which was when I was there, because it was just a flat desert. We also went to Bryce Canyon National Park briefly to visit a friend who was working there.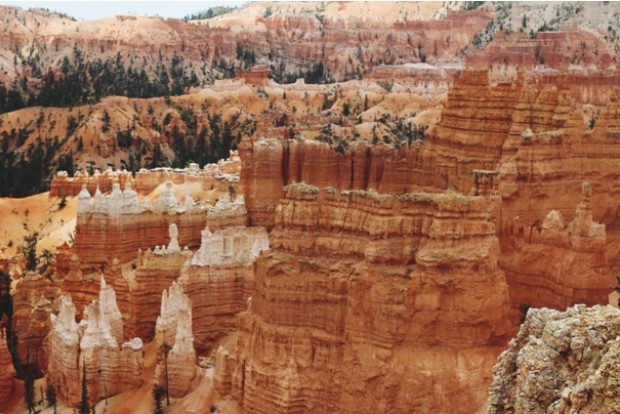 Image credit: Ash G
The landscapes have considerably changed from Colorado at this point, and I had started to miss the cooler weather, so up North we headed, driving through Idaho to get to Montana.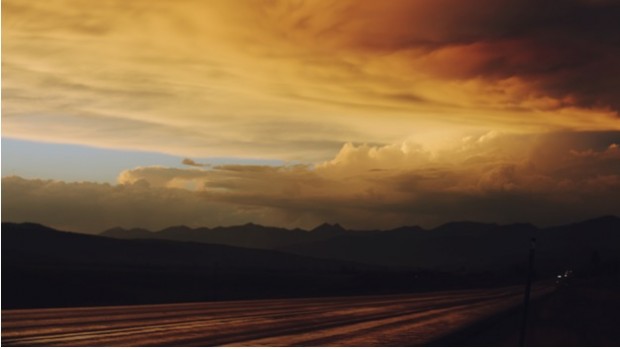 Image credit: Ash G
In Idaho, I saw the most beautiful sunset I have ever seen in my whole life. It was unprecedented, and formed in front of our eyes almost magically. It was cooler than it was in Utah and the winds blew the grass in such a way that it looked like it was flowing water. The clouds, pure orange, revealed only a sliver of the blue sky beyond it.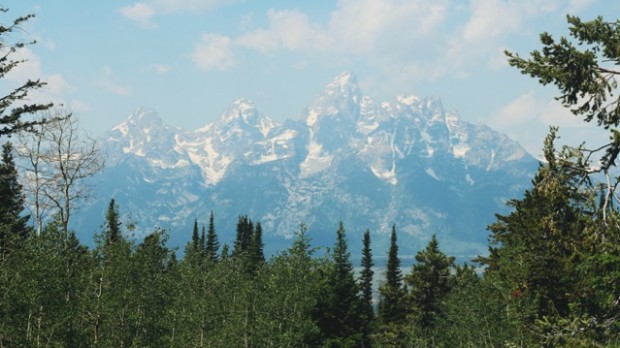 Image credit: Ash G
We managed to drive through the night to get to Shadow Mountain, where there were campsites for free. Shadow Mountain is opposite the Grand Tetons mountain range in Wyoming, which is what we woke up to see.
From there, we drove up to Yellowstone National Park and Montana, and after spending a week or so catching up with old friends that still lived there, I flew out of the Bozeman airport back to Singapore.
Also read: Top 10 Hikes to Check Out While Exploring the US
This trip definitely changed my life, and my advise to everybody is to do it. Save your money, pack your bags, go do the dream trip you've always wanted to do while you still can, because it will inspire so much of you to grow, to become who you want to be, to motivate you to keep going for more. Don't hesitate, and take the leap of faith. The best thing money can buy you is the opportunity for life changing experience, so go out and get it for yourself.