Wish you were in New York City this holiday season? Well then, you'll probably be feeling a teeny tiny bit jealous of this owl found in the Rockefeller Center Christmas Tree. Although, its journey to the Big Apple wasn't as smooth-sailing as you'd think! 
Last week, a tiny saw-whet owl accidentally hitched a ride on a soon-to-be Christmas tree transported from Oneonta, New York to Manhattan. The tree is a Norway spruce that measures 75 feet tall! The employee in charge of transporting the tree only discovered the cute critter upon arrival. Within moments, he and his wife rushed to help the little owl find a new home in Ravensbeard Wildlife Center. 
"Yesterday morning, I received a phone call from someone who asked if we take in owls for rehabilitation," the centre wrote in a Facebook post. "I replied, 'yes we do,' there was silence for a moment and she said 'OK, I'll call back when my husband comes home, he's got the baby owl in a box tucked in for the long ride.'"
Updates on Rockefeller the owl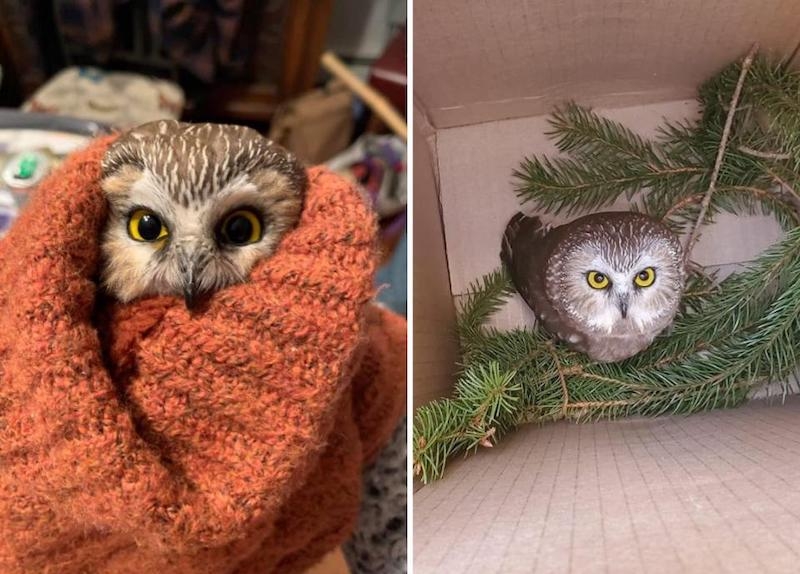 Ravensbeard Wildlife Center is about a two-hour drive from Rockefeller Center. For obvious reasons, they've decided to nickname this owl "Rockefeller," and they're currently helping him recover from distress. Aside from being displaced from its home (that is, the would-be Christmas tree), Rockefeller also had to endure three days without food or water. 
"So far so good, his eyes are bright and seems relatively in good condition with all he's been through," Ravensbeard stated on the same Facebook post. "Once he checks in with the vet and gets a clean bill of health, he'll be released to continue on his wild and wonderful journey."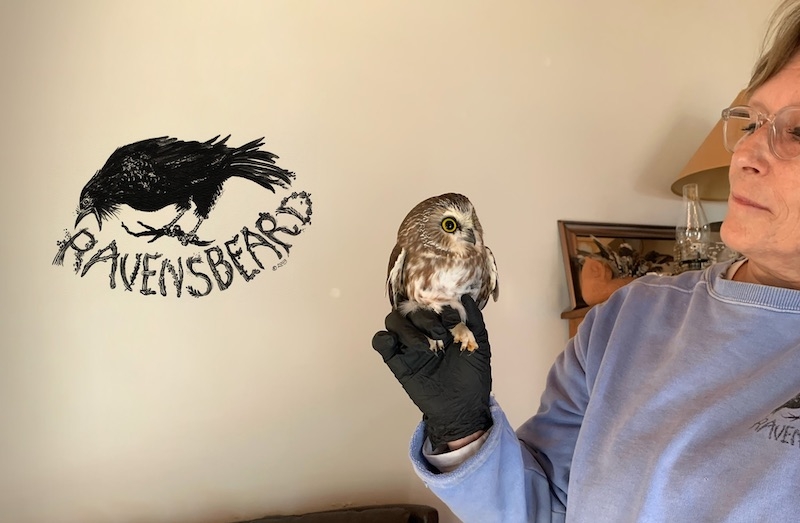 The good news is that Rockefeller has been feasting on mice and catching up on some much-needed rest ever since he arrived in Ravensbeard. Fortunately,  saw-whet owls are truly migratory, hence they're quite capable of adapting to new places! They also happen to be the smallest owl species found on the East Coast.
As of writing, Rockefeller is doing well and almost fully recovered. "He has been moved to an outdoor location so that he can acclimate to the weather. We are scouting locations and determining the best timing for his release," according to a follow-up post from Ravensbeard. Of course, this includes consulting with experts & avian veterinarians, to ensure that Rockefeller is more than ready to reenter the wild! 
Also read: 10 Dazzling Christmas Lights Around the World and Where to See Them
In other news, this year's Rockefeller Center Christmas Tree is currently still being decorated and spruced up. It's set to make its debut on 2 December 2020. And if we're being honest — we're lowkey hoping that Rockefeller the owl will make a special appearance during the ceremony! (How adorable would that be?)
---
All images credited to Ravensbeard Wildlife Center | Official Facebook Page