New York City is an expensive city, there is no doubt about that. But if you look around there is actually a lot you can do in New York without having to spend any money at all.
Recently, when I visited the city for the first time, I discovered just how far your budget can stretch in this impressive and awe-inspiring city. I got to enjoy the sights and sounds and took a big juicy bite of the big apple without breaking the bank.
Of course one of the best ways to get a sense of any new location is to simply stroll along its streets and that costs nothing at all. On our recent visit, I took the time to explore some of mid-town Manhattan and the quirky East Village as well as visiting the following more specific attractions:
Also read: 10 Reasons Why Everybody Wants to go to New York
1. Take a leisure walk at the High Line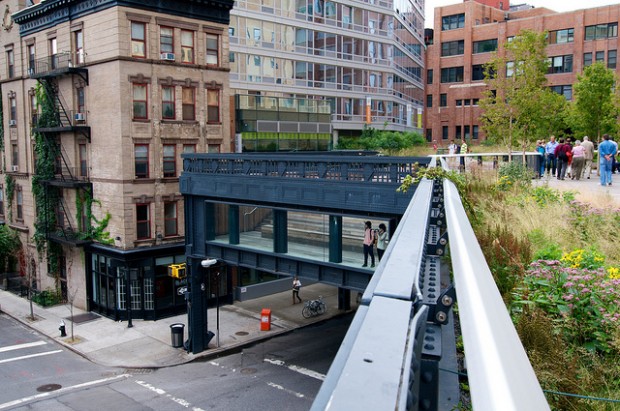 Image credit: Nick Harris
The High Line is one of the most recent tourist attractions to take the city by storm. This walkway and garden up above the streets of Manhattan was once a train line for industrial goods and is now a green oasis in the big city. This is urban design and re-purposing at its best and this walk, which is a mile or so long, is a great way to get a literal (and free) overview of this part of the city. See sustainability in action and be inspired.
2. Pay tribute to the 911 victims at Ground Zero Memorials
Image credit: Linda Martin
On a more sombre note, a must for all first-time visitors to New York is a visit to the profoundly moving memorials on the footprints of the twin towers of the World Trade Centre. While you may pay to enter the museum area to find out more, simply visiting the site and seeing the water features and the brand spanking new towers will be a moving experience. Yet seeing how the tragedy is remembered and yet how resiliently New Yorkers have bounced back we can also find something we can truly admire.
3. Cross the Brooklyn Bridge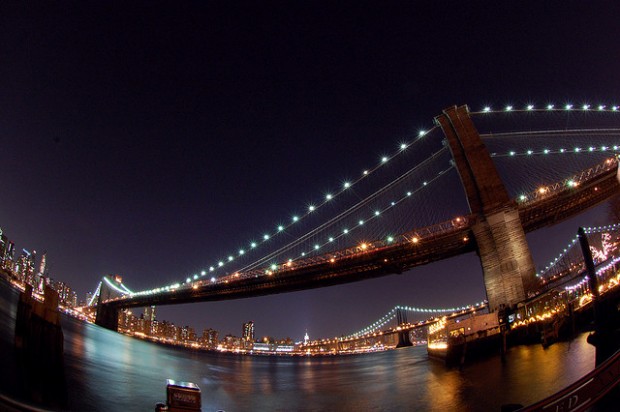 Image credit: Ludovic Bertron
For great views and to get up close and personal with an historic site, why not walk across Brooklyn Bridge? While other bridges around the city are becoming more and more expensive as time goes by, you can still cross the East River for free.
4. Have a picnic in Central Park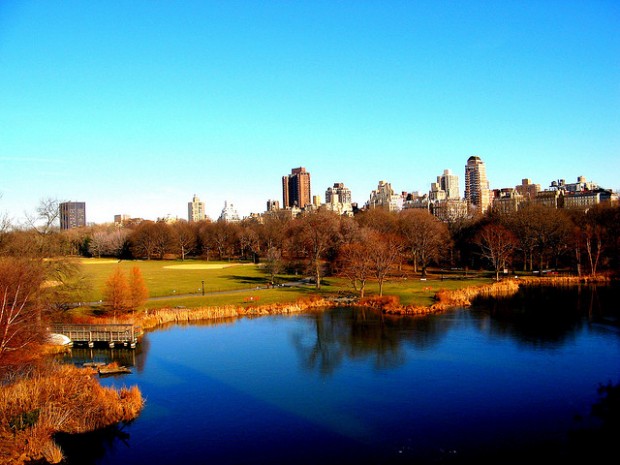 Image credit: Randy OHC
One of the most serene and picturesque spots in the city is Central Park. This large, leafy, green area at the heart of Manhattan is a great place to while away an hour or two. Take a walk, do some people watching or have a picnic in this much-filmed locale.
Also read: New York City's Less Visited Attractions
5. Hop on the Staten Island Ferry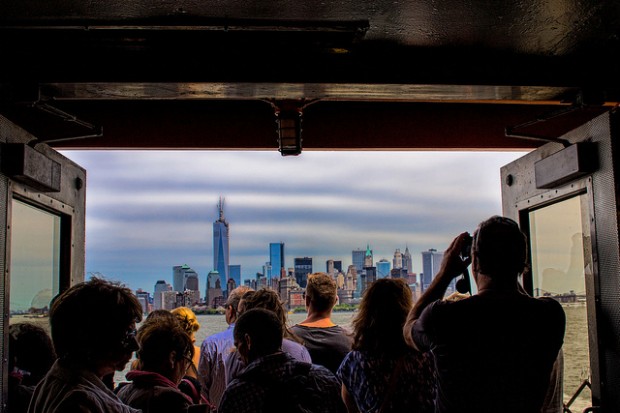 Image credit: Nicki Mannix
If money and time are rather tight then rather than taking an expensive boat tour to the Statue of Liberty or to view the Manhattan skyline, then a great way to get views of both for free is to take the Staten Island Ferry. While you will not get to stop off at the famous Statue of Liberty, you will have some wonderful views of this iconic site across the water. Returning from Staten Island, be sure to try to get a spot at the front of the boat so you can gaze across to the majestic skyline of Manhattan.
Also read: The Layover: 24 Hours in New York City
These are just a few of the many things you can see and do in New York without spending much money at all. They will give you a taste of America in a short amount of time, which was just perfect for a day or two in the city.