Contributed by It Is Gianni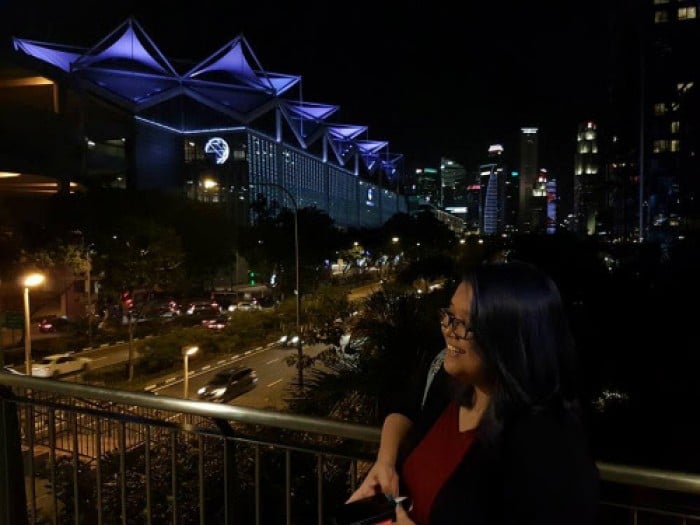 I was in the dining area early in the morning writing on postcards when he got out of his room. I've been informed that he and I arrived in Singapore only an hour or so apart the night before, and he was the one occupying the room right across mine. We both looked startled to catch each other in our sleepwear. I'm not usually keen on engaging in conversation so early in the day, but to save us both further embarrassment, I initiated the usual pleasantries, and we had a quick exchange. As he walked past me to go to our common washroom, I lunged for my phone and immediately messaged a girlfriend about how stunned I was with the presence of this Swedish vacationer. My friend, being quick on her feet whenever interesting encounters like this arise, messaged me back urging me to show my knees. I got quite a good laugh with that suggestion.
Also read: 7 Unique Hostels in Singapore that Budget Travellers Will LOVE
Throughout the morning, this guy and I were careful not to run into each other in the washroom, kitchen, bathroom or TV area. Eventually, I got dressed to go out for my plans for the day. He was walking towards his room when he saw me about to leave. He stopped in his tracks and smiled at me. I asked him if he wanted to tag along and he was quick to ask where we were going. Then, I realised that my first appointment for the day was at a salon which would take hours since I intended to get a new hair colour. I apologised and suggested that we just hang out another day and he agreed.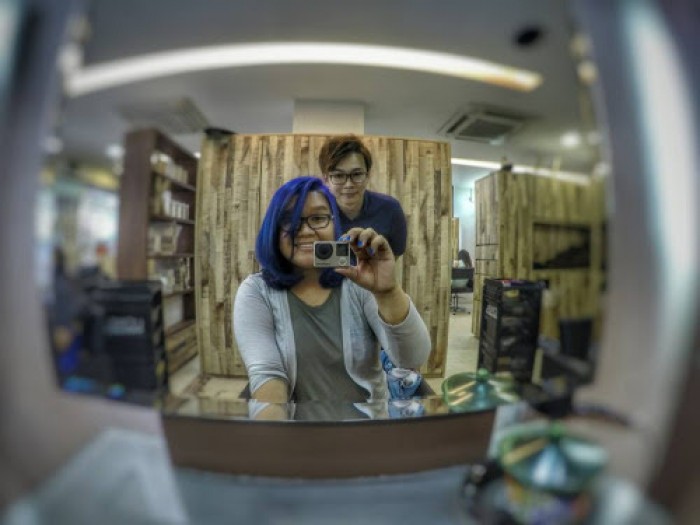 When I got back home late that night, I noticed that there was an extra pair of shoes by the main door – it was for women. I made a guess that I'd probably catch a lady guest of his once I got in. When I opened the main door, it was dim and quiet all around. When I got to my own room, that's when I heard a female voice coming from his room. I didn't want to eavesdrop on their conversation which could be easily heard from my room, so I started playing songs on my phone. My playlist was comprised of dance songs from this European artist I love.
While brushing my teeth in the washroom, I couldn't help but break into some dance moves as one song played on. I was much into my groove that I had my eyes shut. When I opened them, lo and behold, the stunning Swedish was standing right by the wide open door of the washroom grinning at me. "I see you listen to her, too," he beamed knowingly. I quickly gargled and responded, "Yes, I love her. She's good!" He then told me that the singer's Swedish. I told him that I was aware of that. Then he went on to tell me that he knew the singer as a kid. I jumped in excitement and asked if they were childhood friends or if he was still a part of her life. He laughed and shared with me all his encounters with the singer. We stayed in the washroom talking a while longer.
Also read: Why You Should Always Make Friends While You Travel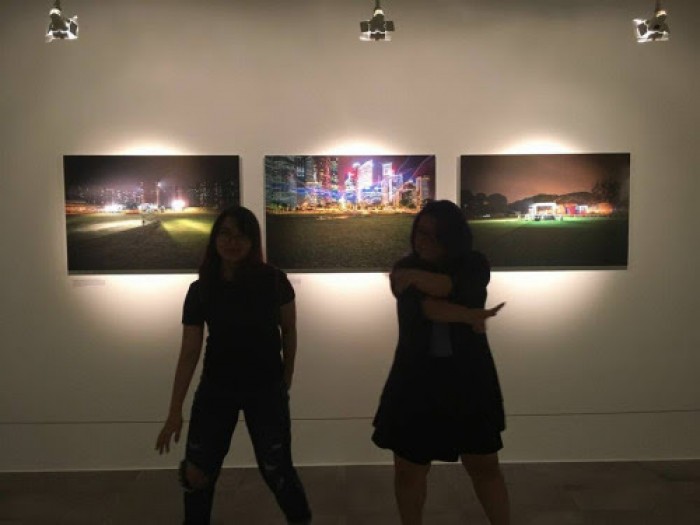 For the rest of my stay in Singapore, I got busy exploring and re-visiting the music, art and local food scene, either alone or with the new friends I made that week. The only time I ever got to hang out with the Swedish guy was two nights before I flew out. We had al fresco dinner somewhere not too far from where we stayed, took a few photos, talked about South Park, how differently men and women shop and drink, where we wanted to die, the languages we knew how to speak, etc. Eventually, I said I had to leave him for one last late-night appointment, and he, obviously looking all drowsy, offered to carry back home some of the stuff I shopped for earlier.
On the day of my flight, he and I had breakfast, took a couple of photos together for one last time, hugged each other, and said goodbye.
I've been asked more than once before if I travel alone to mend a broken heart and find love in one of the strangers I come across in a foreign land. Though that isn't such a bad theory to operate on, it's just not the reason why I do what I do. I travel to get a grasp of myself and my reality. I travel to unlearn aggression, un-forgiveness and apathy, and relearn gentleness, compassion and faith in myself and in the goodness of people.
Also read: On Solo Travel and Feminism
Though to this day, the Swedish guy and I still frequent Singapore, stay in the same place, and have each other's contacts, nothing really went on or is going on between us in the way my friends and family hope there'd be. There may be no sparks or fireworks between us, but there is mutual respect and a quiet regard for one another and our friendship. It's because of people like him that I accomplish my goal as a traveller, and that's becoming a gentler, warmer and more grounded version of myself.