You have a soft spot for polar bears, you're intrigued by the patterned wings of a butterfly, and lions are more majestic than terrifying to you – you're an animal lover! Singapore may be a small island, but there are several places where you can visit to admire our wildlife besides the zoo. So, why not escape the bustle of city life, and watch these beautiful creatures in their natural habitats at these eight places this weekend? We promise you'll have a good time!
1. Butterfly Park
Everyone knows how hard it is to admire a butterfly's beauty before it flutters away at the speed of light. That's not a problem at all at the Butterfly Park & Insect Kingdom, a Sentosa Island attraction which houses more than 50 different species of butterflies and insects, such as beetles and scorpions. The insectarium is set against a lush tropical backdrop of waterfalls and flora and fauna, offering an authentic multi-sensory experience you don't want to miss.
What's extra special about the attraction though, is the butterfly aviary, where the winged creatures fly around freely even in the presence of visitors – so don't be surprised if one of them lands on your arm! The park also has a pupa house (where you can look at butterfly pupae up close), bird aviary (where you can watch jungle parrots take flight), and last but not least: an insect museum of creepy crawlies (like giant scorpions and beetles) which you can stop by after you've finished ooh-ing and ahh-ing at everything else!
In addition, Butterfly Park & Insect Kingdom is the winner of the TripZilla Excellence Awards – Best Nature Encounter, so you're definitely in for a real fascinating experience! More on that later. 
Address: 51 Imbiah Road, Sentosa, Singapore 099702
Opening Hours: 9.30am to 7pm daily (Last entry at 6.30pm)
2. Singapore Zoo
You can't call yourself an animal lover if you haven't visited the Singapore Zoo, can you? The array of animals here is extensively huge, and you may not even get to see them all in just one day! From wild cats to mischievous monkeys to cold-blooded reptiles, you'll be meeting a lot of creatures (both fierce and friendly) from all across the world, and even watching them perform in special performances! There's also a barn of farm animals in Kidzworld – so bring the kids along and let them take a break from technology for a day.
Address: 80 Mandai Lake Road, Singapore 729826
Opening Hours: 8.30am to 6pm daily (Last entry at 5.30pm)
3. Jurong Bird Park
Learn more about our feathered friends at Jurong Bird Park, Asia's largest bird park that's also home to over 5,000 birds and 400 species, from ostriches to penguins to toucans. Major points of attraction include the 9-storey high Lory Loft – where you can feed the lories and get an unblocked view of the surrounding Australian outback-themed landscape, as well as the Waterfall Aviary, where 600 free-flying birds roam about the rainforest setting and 30-metre high waterfall. There's no better way to learn about these creatures than to interact with in their natural habitat, so don't give this place a miss!
Address: Jurong Bird Park, 2 Jurong Hill, 628925
Opening Hours: 8.30am to 6pm daily
4. S.E.A Aquarium
Escape the bustling city and feel as if you're deep in the serene ocean with over 1,000 species of marine creatures, including sharks, dolphins, and jellyfish, at the S.E.A Aquarium. The aquarium is divided into various zones, each showcasing marine life from a different part of the world, like the Bay of Bengal and the Great Lakes of East Africa. Once you've seen everything – even the beautiful coral reefs – head to the gigantic Open Ocean Exhibit and de-stress just by watching the schools of fish and stingrays gracefully glide through the cold waters. The view alone is incredibly therapeutic and fascinating.
Address: 8 Sentosa Gateway, Resorts World Sentosa, 098269
Opening Hours: Subject to change. Visit official website for more information.
5. Gardens By The Bay
At the mention of Gardens By The Bay, one would think of its iconic Supertrees and stunning flora and fauna – and there's nothing wrong with that! But if you don't already know, the gardens also have a dragonfly and kingfisher lake, where you can learn about its aquatic ecosystem and even spot dragonflies flitter close to the lake surface. The lakes also face Singapore's skyline, offering a scenic view and backdrop for those into photography. Afterwards, retreat to the cooling flower domes to learn more about these insects' habitats and if you're lucky, catch a glimpse of the speedy bees and butterflies.
Address: 18 Marina Gardens Dr, Singapore 018953
Opening Hours: 5am to 2am daily (Outdoor Gardens), 9am to 9pm daily (Cooled Conservatories, OCBC Skyway, Far East Organization Children's Garden)
6. Chek Jawa Wetlands
Discover over six unique ecological habitats at Chek Jawa, a wetland situated on the east of Pulau Ubin, a rustic island off the coast of mainland Singapore. The six habitats – a coastal forest, mangrove, sandy beach, sand flats (lagoon), coral rubble and a Frog Island – are abundant with tropical flora and wildlife of all sorts, such as sea cucumbers, flying dragons, wild boars, shellfish, and many more. We suggest taking a day trip to the island and joining a guided tour of the habitats, then strolling or cycling around the island at dusk.
Address: Chek Jawa Trail, Pulau Ubin, Singapore
Opening Hours: 8.30am to 6pm daily
7. Night Safari
Are you afraid of the dark? Put yourself to the test at the Night Safari, the world's first nocturnal zoo where over 130 species of animals from all across the world reside, and of which 38 percent are endangered. Explore six different zones of nocturnal creatures by tram or by four walking trails, where you may get to interact with friendly free-roaming animals such as deer. The famous Creatures of the Night show mustn't be missed – make sure to be there 30 minutes earlier because it gets crowded! You don't want to miss out on a chance to watch African servals and hyenas show off their predator instinct.
Address: 80 Mandai Lake Road, Singapore 729826
Opening Hours: 7.15pm to 12am daily (Last entry at 11.15pm)
8. River Safari
You've visited the Night Safari and seen the creatures of the night – now it's time to head to the River Safari and meet the animals that inhabit some of the world's most famous rivers, such as the Nile, Ganges, and Amazon. If you haven't met Singapore's resident pandas Kai Kai and Jia Jia either, then what are you waiting for? Catch the two furballs and other majestic river animals like jaguars, otters, and manatees, in Asia's first and only river-themed wildlife park for an unforgettable and exciting zoology field trip.
Address: 80 Mandai Lake Rd, Singapore 729826
Opening Hours: 10am to 7pm daily
We've reached the end of the list! You're all set to commence your wildlife exploration from our tiny island. And these are just eight of the many places animal lovers can head to –  the rest of the world awaits! So wait no further and begin your journey at the Butterfly Park & Insect Kingdom.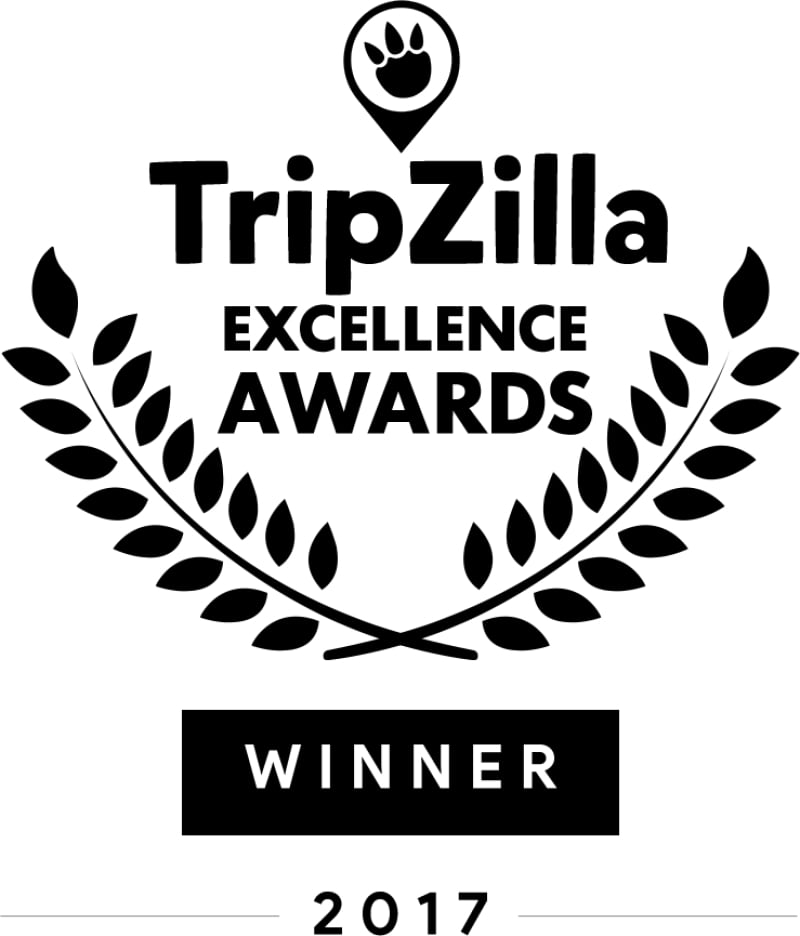 Winner of the TripZilla Excellence Awards – Best Nature Encounter, Butterfly Park & Insect Kingdom offers a one-of-a-kind experience for its visitors, allowing them to get close with nature and learn more about the different species of butterflies and insects in their tropical rainforest setting, with authentic sights, sounds and scents.

Young or old, you'll have a memorable time uncovering the fascinating insect kingdom at this wildlife attraction!