As December looms around the corner, many of us are jet-setting off to various holiday destinations. But if you're reading this article, chances are that you're stuck in rainy and dreary Singapore for the holidays, just like me.
But hey, whoever said Singapore was boring? Check out some of these activities happening this December right here in Singapore!
1. For the comic buff – Avengers S.T.A.T.I.O.N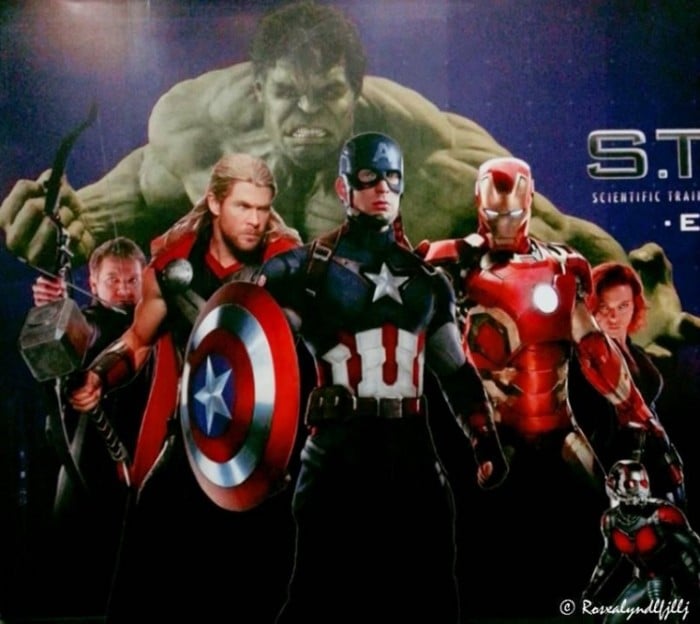 If you've religiously read, watched, and followed every episode of the Avengers series, then this is definitely a must-go for you!
Join the likes of Iron Man, Captain America, and Thor as you assimilate yourself into the world of the Avengers. Upon entering the exhibition, visitors become new recruits, and are accorded probationary status as they learn more about the background of the individual Avengers—the history, genetics, technology, missions, and even personal profiles! The exhibition itself also features original sets, props, costumes and special effects that show you the behind-the-scenes of an Avengers movie.
You can…
Arm wrestle with the Hulk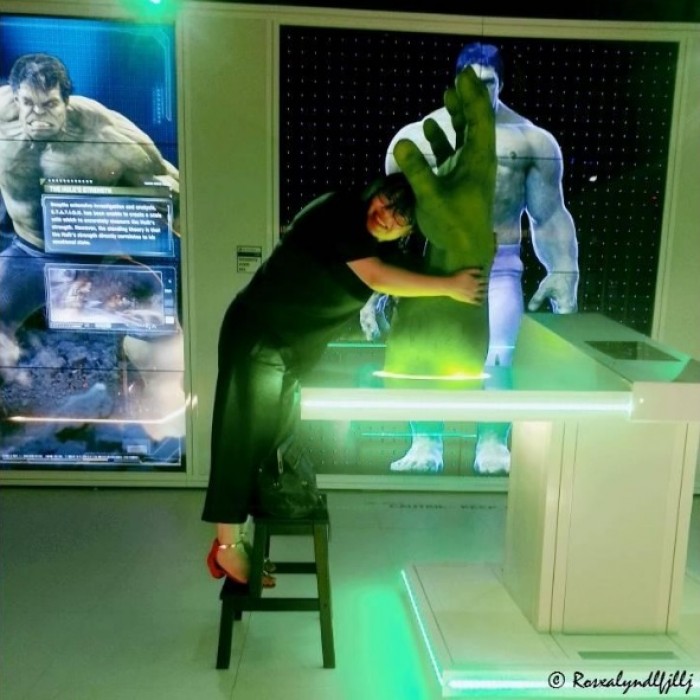 Obviously, I couldn't even have won even though I head-butted his hand.
Do that cool Iron Man thing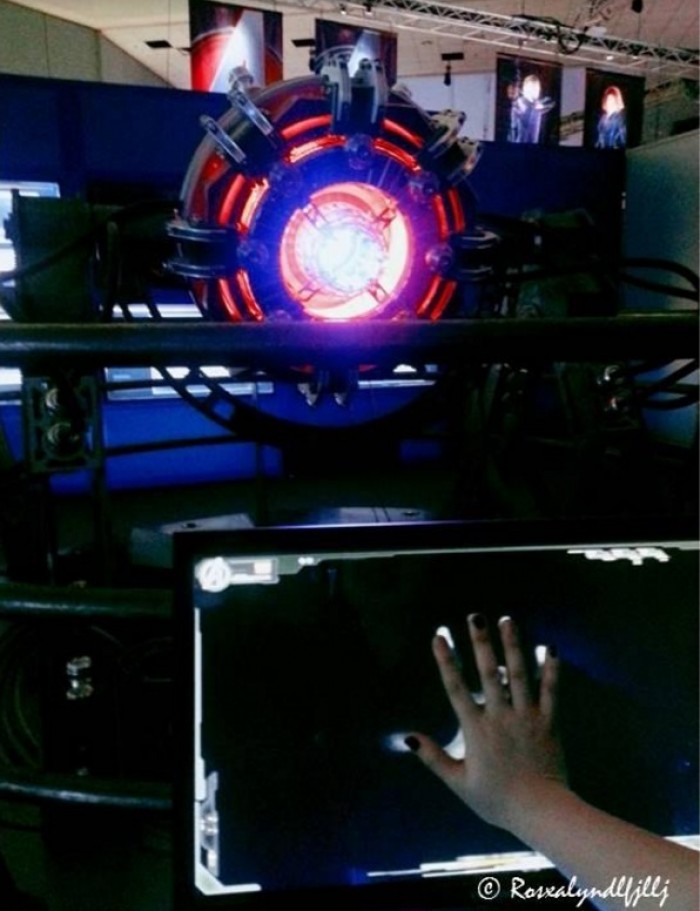 And try to lift Thor's hammer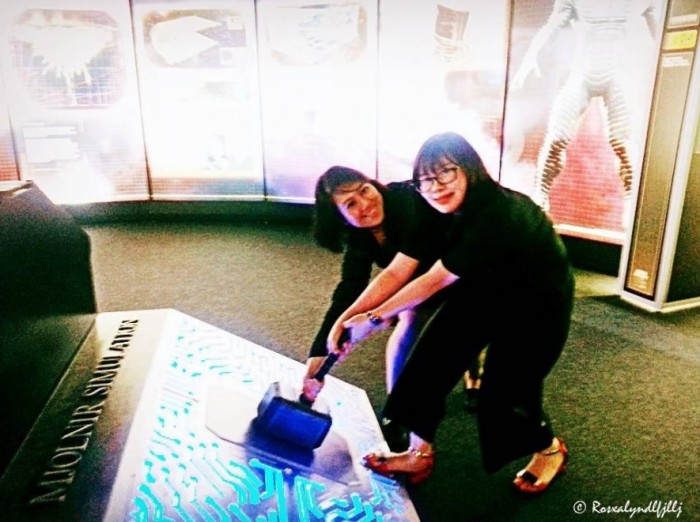 We were really pulling on it. Hard.
Of course, there are loads of other things you can do, including this cool segment where you get virtually suited up and fend off the enemies in both individual and as a team! And if you do download the accompanying app, you get to take selfies with these superheroes, and also answer quiz questions about each character! Who else can boast having a picture taken with the Black Widow, or Hawkeye, or even Ant Man, for that matter?
The first of its kind in Southeast Asia, the exhibition is one of the most interactive exhibitions I've been to in a long long while, and I'd personally recommend that everybody go check it out!
Where: Singapore Science Centre
Exhibition Dates: 29 Oct 2016 – 5 Mar 2017
Admission: Admission charges apply.
2. For the Muggle philatelist –  Collecting Magic: From Stamps to Wands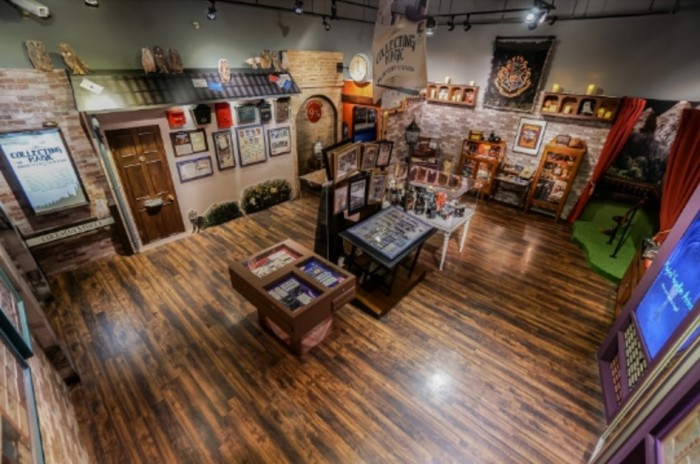 Image credit: Singapore Philatelic Museum
Riding on the Fantastic Beasts and Where to Find Them movie release is this small, but succinct exhibition displaying the various licensed Harry Potter stamps from around the world. But that's not all. The Collecting Magic: From Stamps to Wands exhibition also showcases movie memorabilia and collectables from private collectors, who have so generously lent their collection for display. Postcards from fans of the wizarding world are also on display, so we can all revel in our shared enthusiasm and love for the magical dimension!
The exhibition has quaint spots for photo opportunities: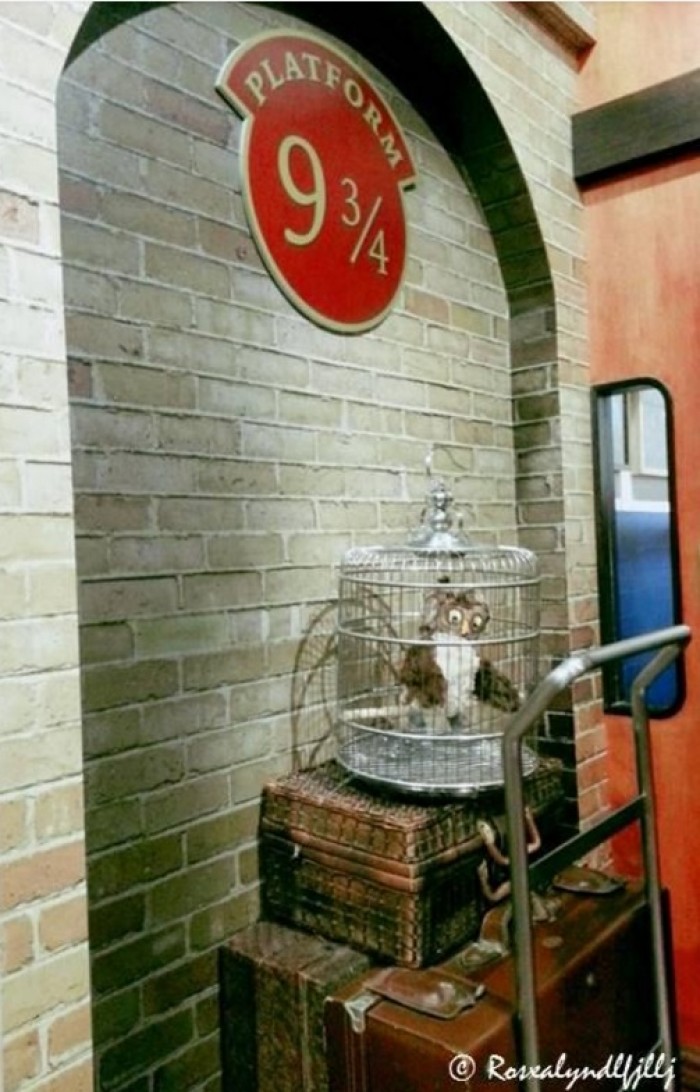 And if you're a real Potterhead, you'll want to perk up at this: stand a chance to win some Harry Potter collectibles simply by answering a question based on the exhibition. The contest runs from now until 2 Jan 2017, so what are you waiting for? Go get those collectibles!
P.S. I managed to get 14. How many did you get?
Where: Singapore Philatelic Museum
Exhibition Dates: 2 Nov 2016 – 30 Jun 2017
Admission: General admission charges apply; Free for Singaporeans and PRs
3. For the sleuthing detective – The Christmas Coup Escape Game
Image credit: The Christmas Coup
Elves have turned on their master and are no longer the fun-loving mischievous creatures they once used to be. They've Santa-napped our favourite grandfather, and it's now up to you to save him, or winter may never end and spring will never come! In this alternative escape game created by the Neo Tokyo Project in collaboration with *Scape, participants role-play as investigators from a certain Black Cat Detective Agency. Follow the clues, go over *Scape's premises with your finest-toothed comb, and try your level best to get Santa out from where his nefarious captors have trapped him!
It's a task only for the bravest and smartest. Failure will mean the reign of darkness forever. Are you game?
Where: *Scape, Orchard Road
Dates: 9–11 Dec 2016
Admission: Early Bird tickets at $13/person, $50/group of four
4. For the beast-lover – Zoorassic Park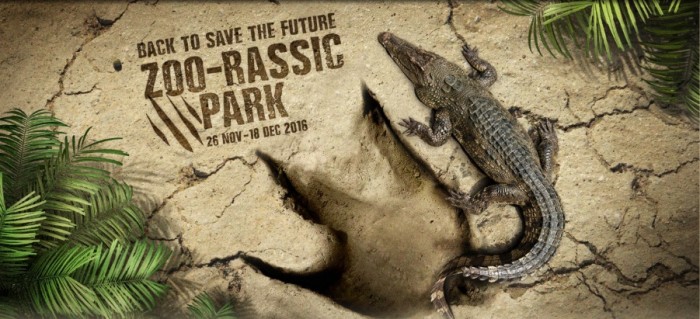 Image credit: Singapore Zoo
Fancy being back in the Jurassic Age? Then you should probably make your way down to the Singapore Zoo to get a taste of that! With the list of activities available, you're bound to have a Rex-citing time with the grand old dames, whilst learning all about wildlife extinction.
More than 20 dinosaur sculptures at the Singapore Zoo and River Safari combined will have you quavering in fright… or rexcitement. And if the unmoving creatures aren't scary enough, they actually come to life in augmented reality! Just download the Blippar app to see them on your phone screen. Trivia, games, and photo opportunities are also available on the app.
There are also tons of activities catering to younger visitors of varying interests:
For the practising photographer – meet and greet the T-rex and Velociraptor. Remember to keep your limbs to yourself!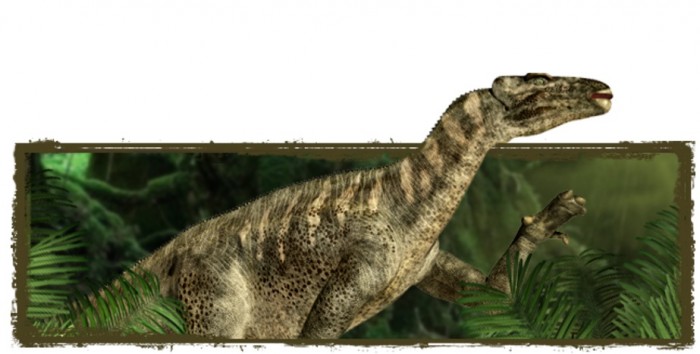 Image credit: Singapore Zoo
For the palaeontologists – pick up the tools and unearth some dinosaur fossils! Who knows, you might actually find something really ancient!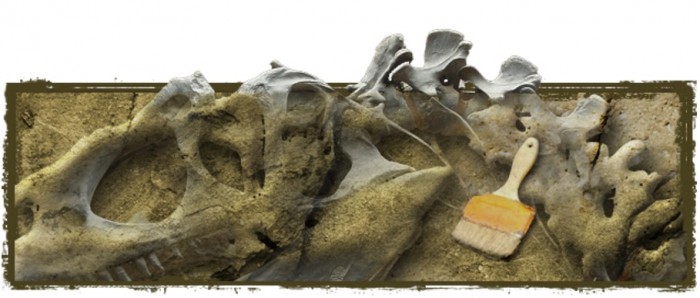 Image credit: Singapore Zoo
For the zygote zookeepers – you've got to know the differences between the animals we know today and the creatures of the prehistoric era! Prove that you're worthy by completing the "Same Same But Different" trail activity map and you could win yourself a day as a zookeeper!

Image credit: Singapore Zoo
For the aspiring aquarists – Bet you didn't know there are animals right here, in Singapore River Safari, that have survived longer than the long-extinct dinosaurs! Find out which of these animals have escaped the throes of extinction, and you might see yourself hobnobbing with the fishes!

Image credit: Singapore Zoo
And finally, for the nimble-fingered craft lovers- create dino clothes, pegs, dino masks, finger puppets, scratch art, or even a dino clay art keychain to take home! Isn't it just a dinosaur-lover's dream?!
With so many dino activities available, you'll be having a Steg-gering time at the Zoo!
5. For the foodie in search of a unique dining experience – Have Dinner in Wonderland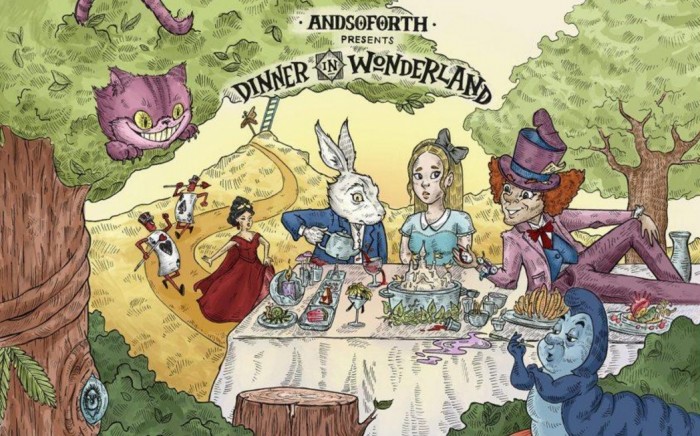 Image credit: Andsoforth
The Queen of Heart invites you to her very first Dinner in Wonderland. Please be in your best clothes and practise your croquet, for the Queen shall not tolerate any mistakes.
Have I got your attention yet?
AndSoForth is not your usual pop-up dinner experience. For starters, they are a booking-only establishment. For another, they function somewhat like speakeasies—diners are only informed of an initial location on the actual day of their reservation. Strategic clues are then left along the way to guide them to the final venue. Good luck to you if you can't get the clues though, I can't imagine how one is going to make his/her way there. But hey, that's the beauty of it, wouldn't you agree?
The feast begins, and this part here…is a total mystery to me. I've yet to go for one of these, and even if I did, I wouldn't want to share what goes on! That's what keeps the dinner experience shrouded in ethereal mystery. You see, all diners are sworn to secrecy in a conspiratorial manner. Boo to the one who spoils the surprise for you!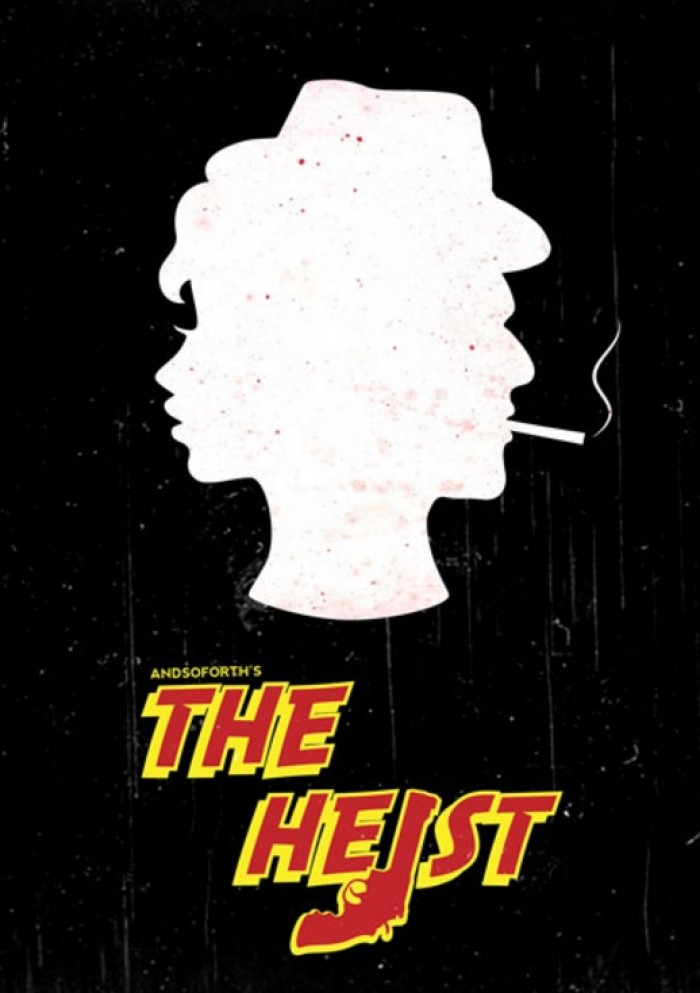 Image credit: AndSoForth
Past editions have included the set of The Heist, an indoor picnic with all the trappings of a real picnic, including the greenery and classic red gingham mats, a chemical lab… these sets and theatrical endeavours are painstakingly thought out and conceptualised by an entire team of actors, chefs, scriptwriters, lighting designers, etc. The theme of the newest edition is…. "Dinner in Wonderland". No prizes for guessing what the storyline is inspired by!
Though the price is a little on the high side, I say it'd be well worth the money for such a titillating dinner. Definitely one for the books, no?
Where: Unknown
Dates: 22 Dec 2016 – 21 Jan 2017 (Thu–Sat only)
Admission: $98–$118, booking only
6. For those looking to get into the festive spirit – Christmas Wonderland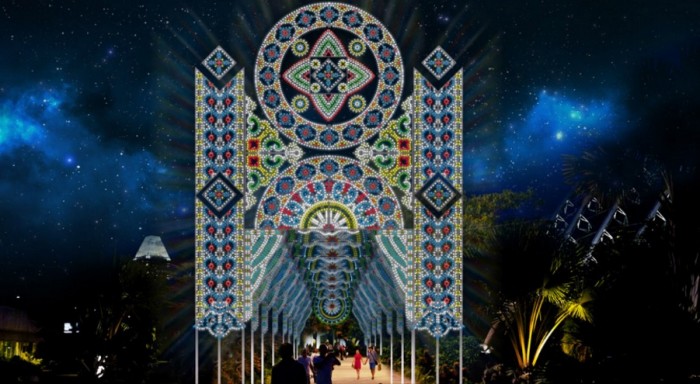 Image credit: Christmas Wonderland SG
Did you miss the Christmas Wonderland last year? Never fear, for it's come back again! Riding on its success and popularity of the past few years, this year's Christmas Wonderland at Gardens By The Bay is bigger, better, and more wonderful than ever.
The main attraction—the Luminarie—promises to be as breath-taking as the years before, if not more. Close to 70 light medieval-inspired sculptures, each painstakingly handmade and Italian craftsmen, will be scattered throughout the flora and fauna of the Supertree Grove and the Dragonfly Bridge. One thing's for sure, you definitely won't miss the Spalliera, a grandiose sculpture measuring nearly 20 metres high and 24 metres wide! It's also host to Blizzard Time, which… you can guess, is Singapore's answer to a snowy Christmas!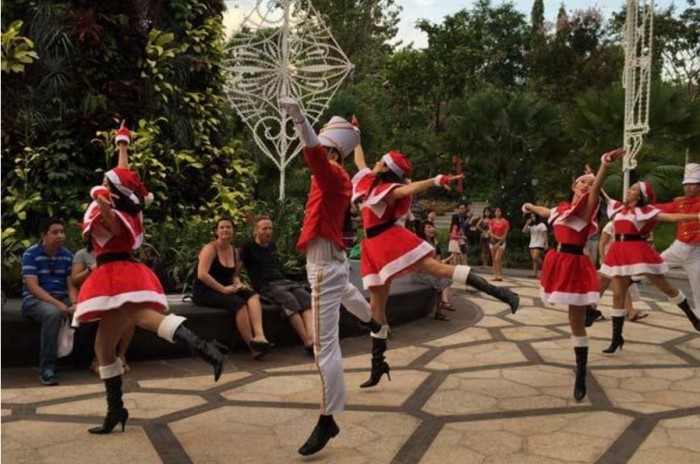 Image credit: Christmas Wonderland SG
But that's not all. There is also a whole host of performances by local bands/singer-songwriters, school choirs playing throughout the festive period. Christmas parades by The Merlion Pipes and Drums and NTU Contempminated will also be in action.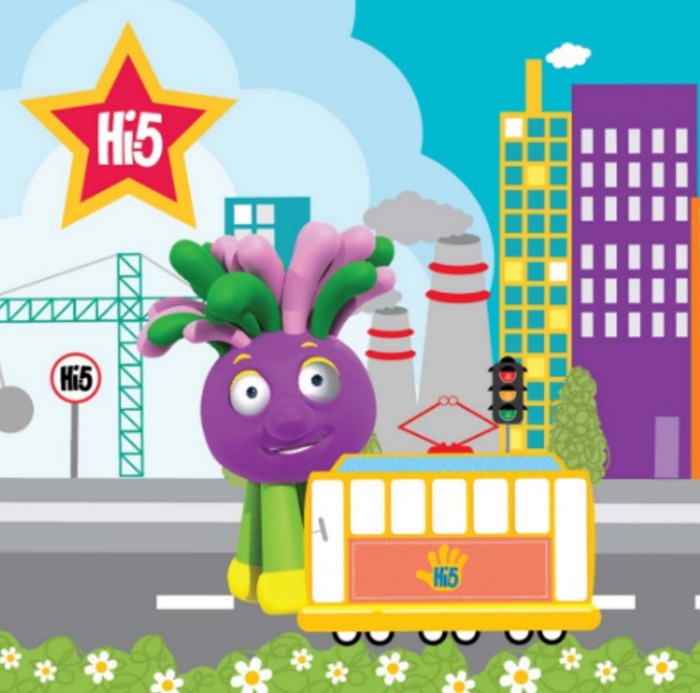 Image credit: Christmas Wonderland SG
And for the young'uns, Hi-5 is bringing their Funtastic House to Singapore for the very first time! With 3 zones simulating the television set, children get to have style makeovers, complete with photoshoots, sing and dance with the Hi-5 characters, and even go wild at the Hi-5 obstacle course. And if that's still not enough to wear your children out, there're still the old school carnival rides such as the Mini Ferris Wheel, and game stalls for kids to try their luck and perhaps win a toy or two!
Where: Gardens By The Bay
Dates: 2nd Dec 2016 – 1st Jan 2017
Admission: $4–$8. Individual admission charges apply for certain activities.
7. For the social media fiend – Instagram malls' Christmas Dress-Up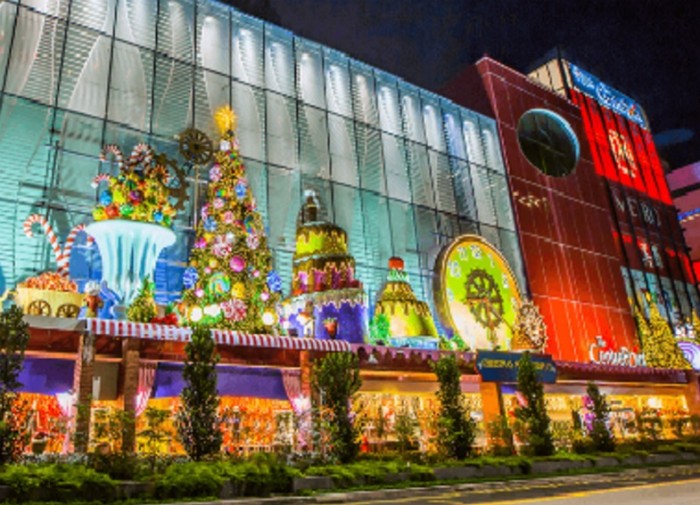 Image credit: The Centrepoint
I don't know about you, but the malls' Christmas dress-ups seem to always outdo the previous years. Every time I think they can't top it anymore, they prove me wrong the following year. So this is my challenge to all you wonderful readers out there: Whenever you're in a shopping mall, snap a picture of yourself with the Christmas decorations and upload it with the hashtag #trippinchristmas! It doesn't matter whether it's a sculpture or some aerial decorations hanging from the ceiling, the joy is in the hunting down of these decorations! Let's see if we can make this into a wonderful collage of the Christmas feels!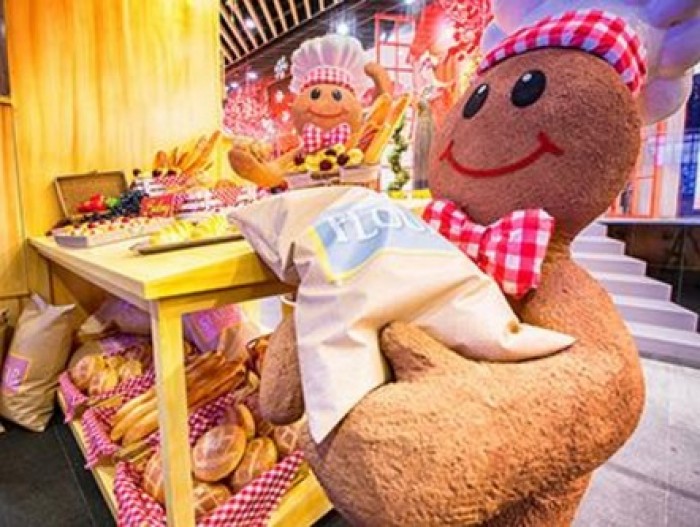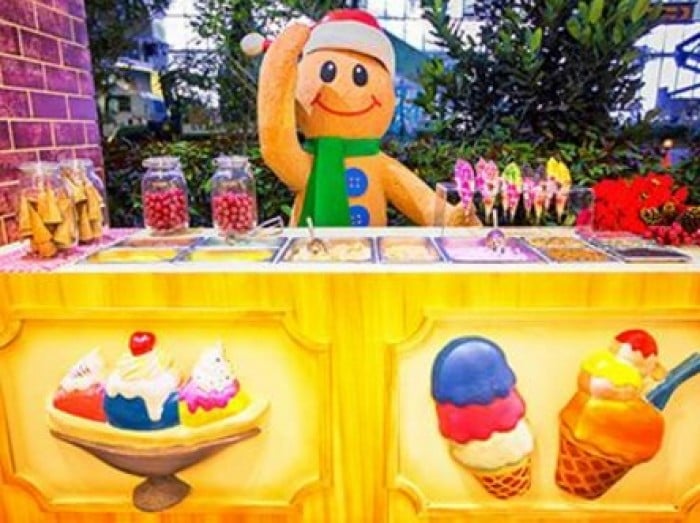 Photo credit: The Centrepoint
Where: Anywhere there is a mall
Dates: Until they pull down the Christmas decorations
Admission: Free—only the thickness of your wallet is at risk.
8. For the thrill-seekers – Cirque Adrenaline Singapore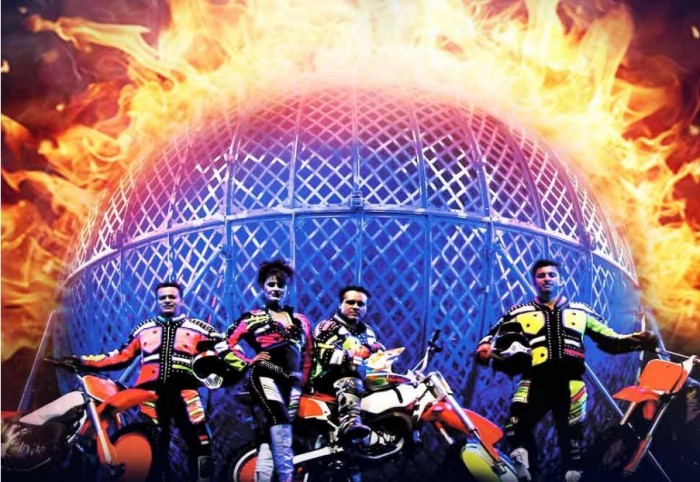 Image credit: Katelyn Rew
Yes yes, maybe you're in grounded in Singapore because it's the festive season and let's face it, it's expensive to go anywhere now , if you haven't planned anything yet. Plus, most adrenaline activities may also be closed for the season. But there's no reason why you can't live vicariously through others, at least for that couple of hours!
Touted as "the world's most dangerous and death-defying show on earth", Cirque Adrenaline guarantees to get your adrenaline pumping, as though you were actually taking part in their theatrical acts yourself! The 30-strong international troupe boasts an all-star cast, including several former champions and star performers from Cirque du Soleil, and is produced by the same awesome people that brought us The Illusionists and Cirque Le Noir a couple years back.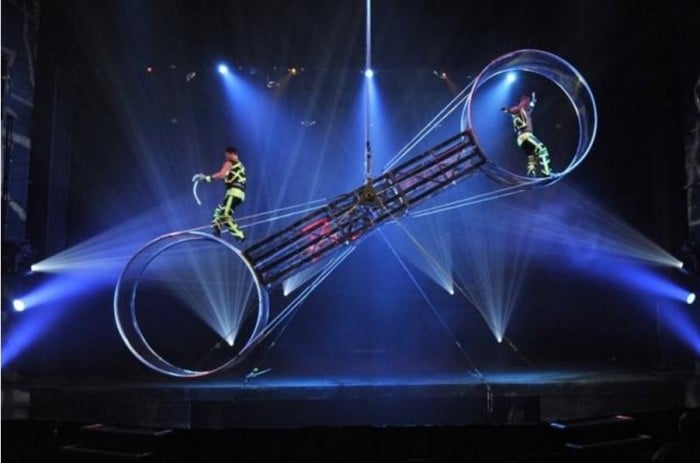 Image credit: Jennifer de Klerk
With motorbike stunts, high-flying trapeze artists, aerial acrobats, and even a heart-stopping blazing fire act, you're definitely going to be hanging off the edge of your seat and holding your breath the entire show!
Where: Marina Bay Sands Mastercard Theatres
Dates: 15–25 Dec 2016
Admission: $55 –$155 (Discounts available)
9. For the artsy hipster – Singapore Biennale 2016-An Atlas of Mirrors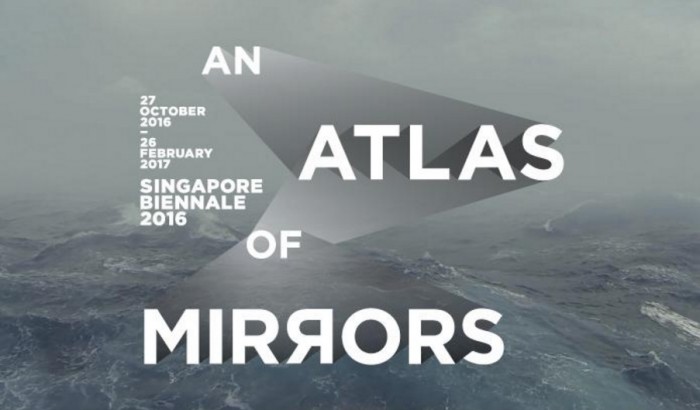 Image credit: The Art Museum
Artworks from more than 60 artists across Southeast Asia, South, and East Asia are carefully curated and put together in an exquisite constellation of artistic perspectives. Look through the eyes of these artists and see the world through their eyes. The biennale also celebrates our shared migratory history and intertwining diverse cultures in the artpieces. (Also, not that I mean to sound mainstream, but hey, it helps that some of these artpieces are VERY Instagrammable.)
Check out Paracosmos by Japanese artist Harumi Yukutake, who used hand-cut mirrors as the main medium to challenge the definition of foreground and background by creating a tessellation of reflections from a single image.
Image credit: Singapore Biennale 2016
Or perhaps see how Subodh Gupta literally cooks up a world of cookware with used aluminium pots and pans and utensils. Suspended from the top of the National Museum of Singapore's main entrance, it is a sight to behold, and even more thought-provoking when you understand the bigger picture of his artwork. I'll leave you hanging here, so you can go find out yourself.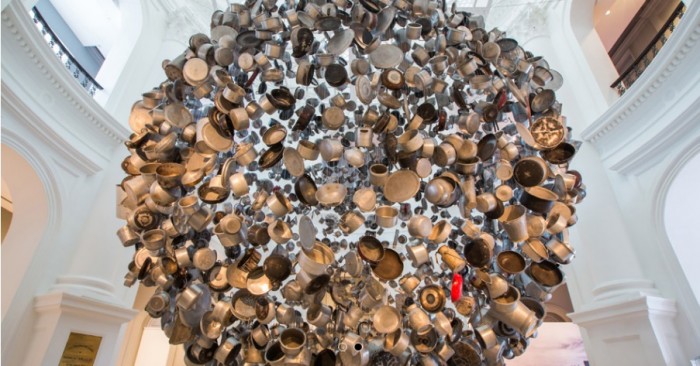 Image credit: Singapore Biennale 2016
And when you're done viewing the artworks…
10. For the amateur chef – Christmas Cookout @ Farm and Barn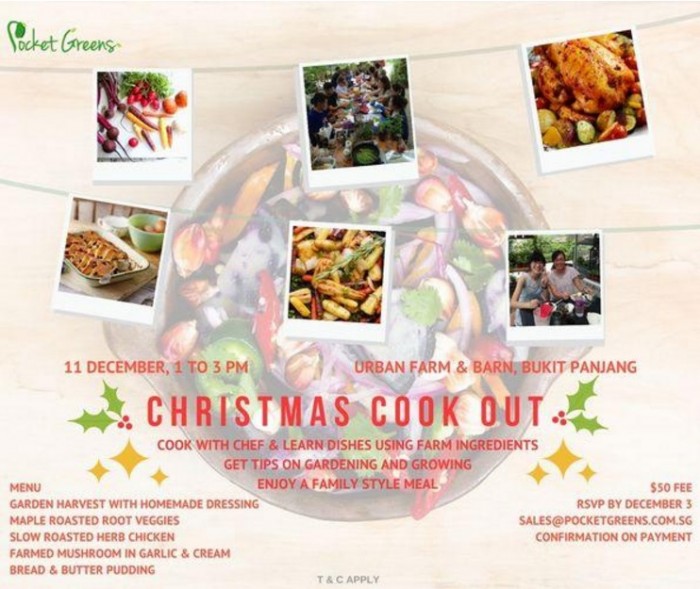 Image credit: Eventfinda.sg
Most of us must have seen these community farms popping up around the HDB estates. It's likely that if you aren't of the farmers' circle, you mayn't know what goes on here, whether it's just the gardening and farming, or the harvesting and mingling around with fellow urban farming enthusiasts.
So why not round up some friends, and make it a date at Urban Farm, where you'll not only get the first-hand insights of how an urban farm looks like, but also learn to cook a 5-course meal, fresh from the soil into the kitchen!
And look, they've even got the menu thought out:
Garden harvest with homemade dressing
Maple roasted root veggies
Slow roasted herb chicken
Farmed mushrooms in garlic and cream
Bread and butter pudding
Sounds delicious and healthy, if you ask me—just what we need during this festive season of indulgence and celebration!
Where: Urban Farm & Barn, Bukit Panjang Park
Dates: 11 Dec, 1-3pm
Admission: $50/person
And so there you have them, my personal to-do list for this December! Of course, these will be on top of the eating, drinking, merry making, and gift exchanges I'm sure to do with friends and family! Sounds like a jam-packed month of activities for me—how about yours?
Ah, Merry Christmas! ☺